Put your cooking skills to the test with plant-based DIY meal kits from these Los Angeles restaurants! Admit it, you've always dreamed of becoming a world-renowned chef after binge-watching cooking shows on Netflix. If you're not too confident in your ability to create a recipe from scratch, no worries! Grab one of these meal kits and recreate your favorite dishes from popular plant-based hot spots in the area. Bon appetit!
Purgatory Pizza
DTLA
We've seen many cool dishes in our foodie ventures, but this Home Pizza Kit might win the award for the most creative! The vegan-friendly Purgatory Pizza just launched this DIY. dish so you can take a shot at recreating their popular pizzas! The vegan kit comes with a dough ball, pizza sauce, vegan cheese, and vegan pepperoni. You can request a pre-made gluten-free crust and additional toppings for an upcharge––or should we say for some extra dough? Flatten the dough, spread the sauce, sprinkle on the toppings, and place it in the oven! Tag us in your masterpiece on Instagram so we can share your artwork!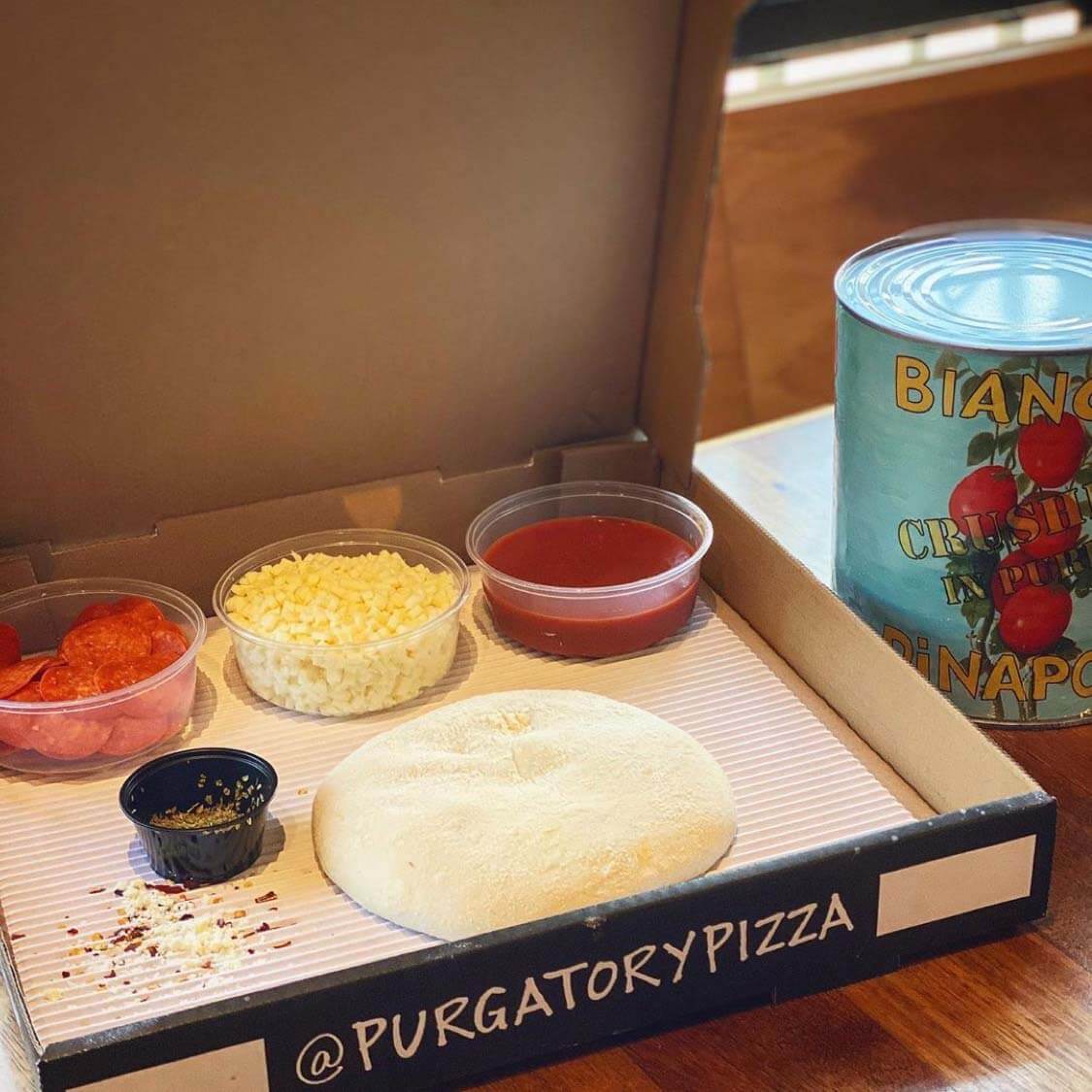 Karma Baker
Westlake Village
Still can't find bread at your grocery store? Instead of attempting to make your own using an intricate recipe, this pre-made bread mix from the Karma Baker is tested and approved! Celine's Bread Mix makes a soft and stretchy large loaf of bread that's free from gluten, soy, nuts, and beans! Just mix it with a little sugar, oil, and water, pour it into a bread pan, and stick it in the oven. While you're at it, you might as well order a few of their desserts too!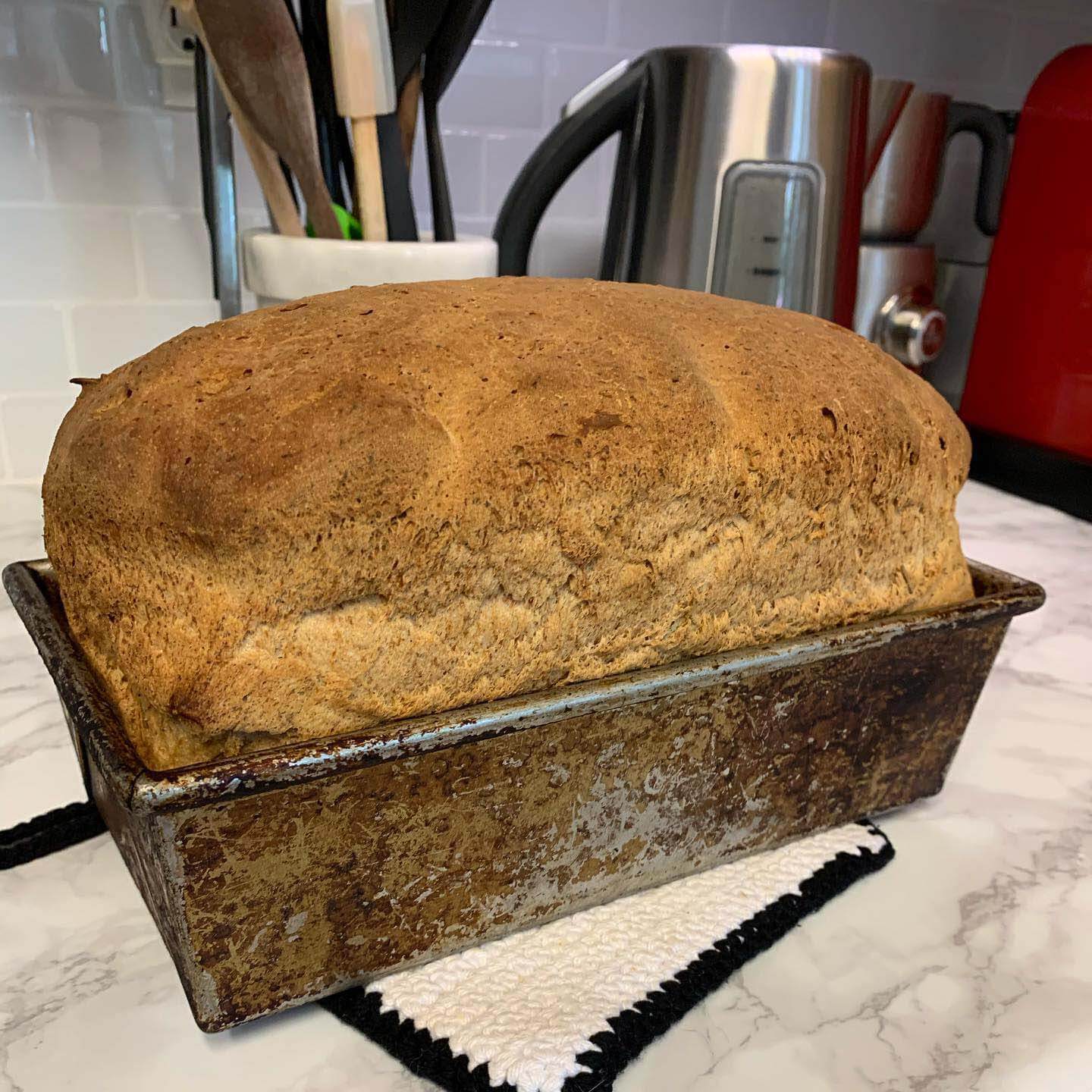 Veggie Fam
Pop-up
These DIY Hot Fried Chick'N Sandwich and Chick'N Tenders Kits are exactly what we need to pass the time! Each kit comes with a step-by-step instruction card and all the ingredients you'll need to make drool-worthy meals. Who knows, maybe you'll be inspired to start your own pop-up after finessing your sando!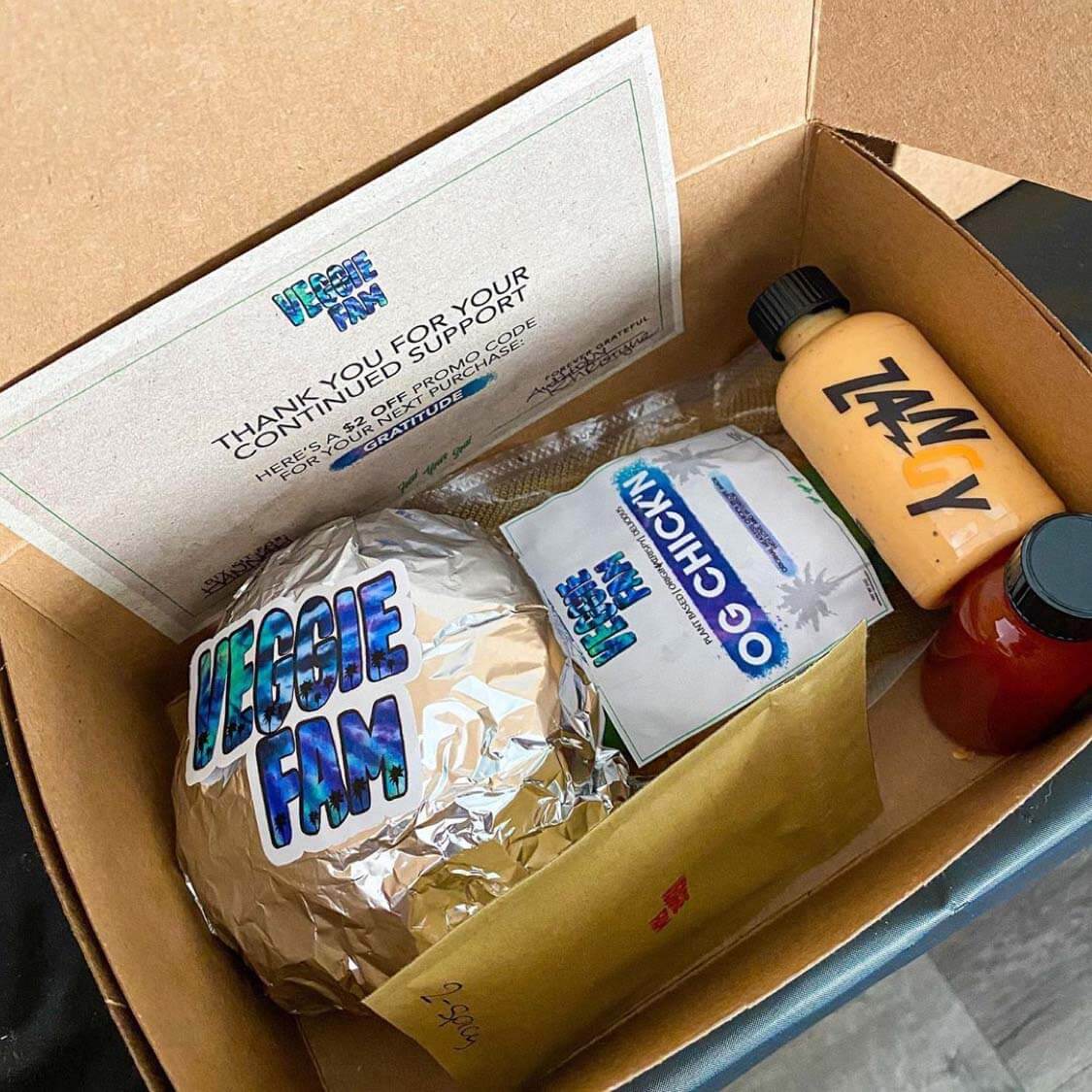 Crossroads Kitchen
West Hollywood
Put on your apron, break out your best china, and light a few candles because Crossroads Kitchen is selling meal kits for you to cook at home! Pick from the brilliantly delicious dishes of Tagliatelle Bolognese, Sausage Pizza, Radiatore with Peas & Pesto Cream Sauce, Cacio E Pepe, Scallopini Parmesan, Spaghetti & Meatballs, Enchiladas, Grilling Kit, and Raw Cookie Dough. All packages serve two except the Grilling Kit which serves four. And if you're looking for a way to give back to the community, consider donating meals from Crossroads to those in need through the Support + Feed program.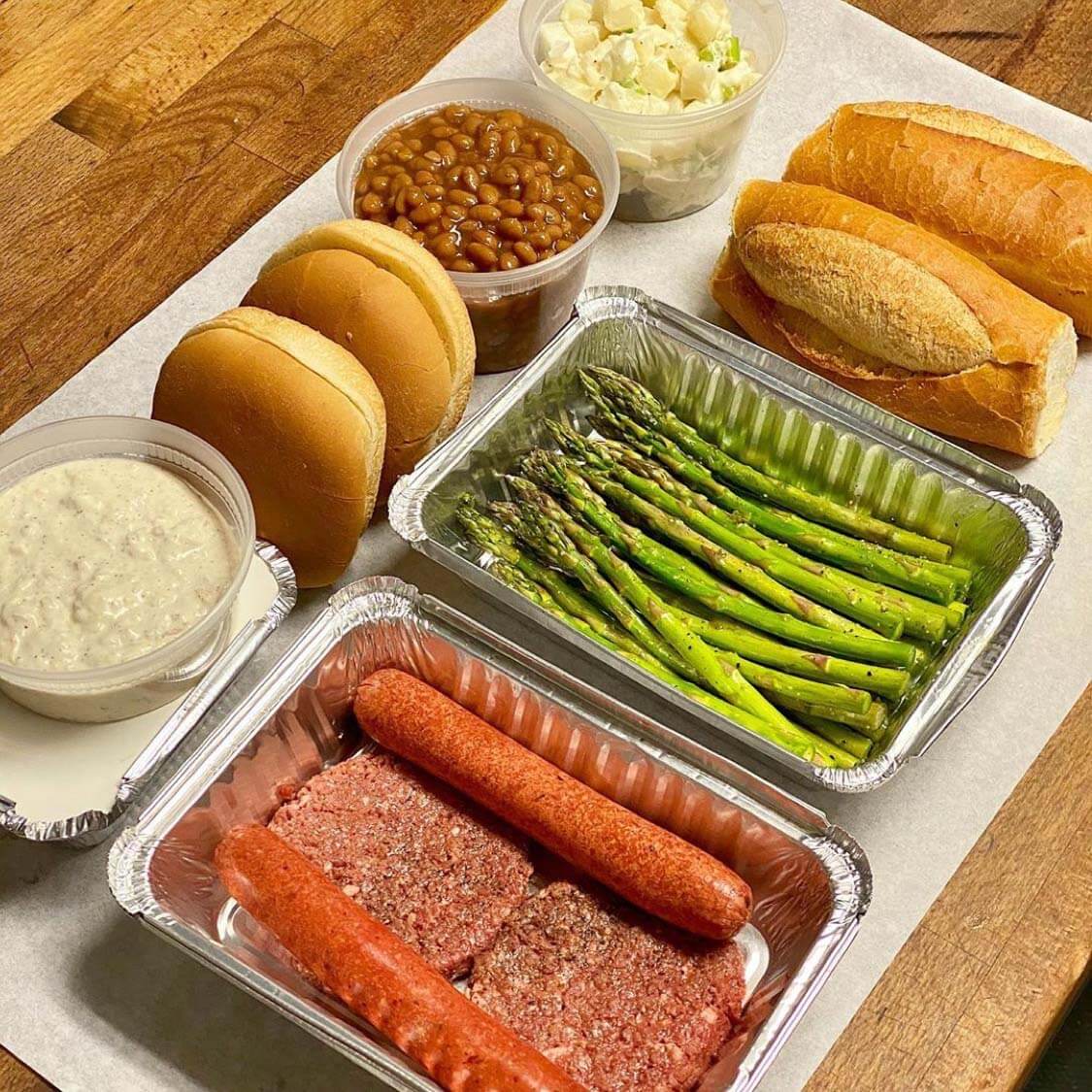 Kitchen Mouse
Highland Park
We love starting our day with a warm stack of pancakes! If you agree, you'll want to pick up a bag of Pancake Mix from Kitchen Mouse! Instead of scrambling to gather ingredients, just use this mix, add coconut oil and water, and that's it! This buckwheat, oat, and corn blend goes with just about any topping you'd like! Chocolate chips, blueberries, bananas, peanut butter, agave, maple syrup––are you hungry yet?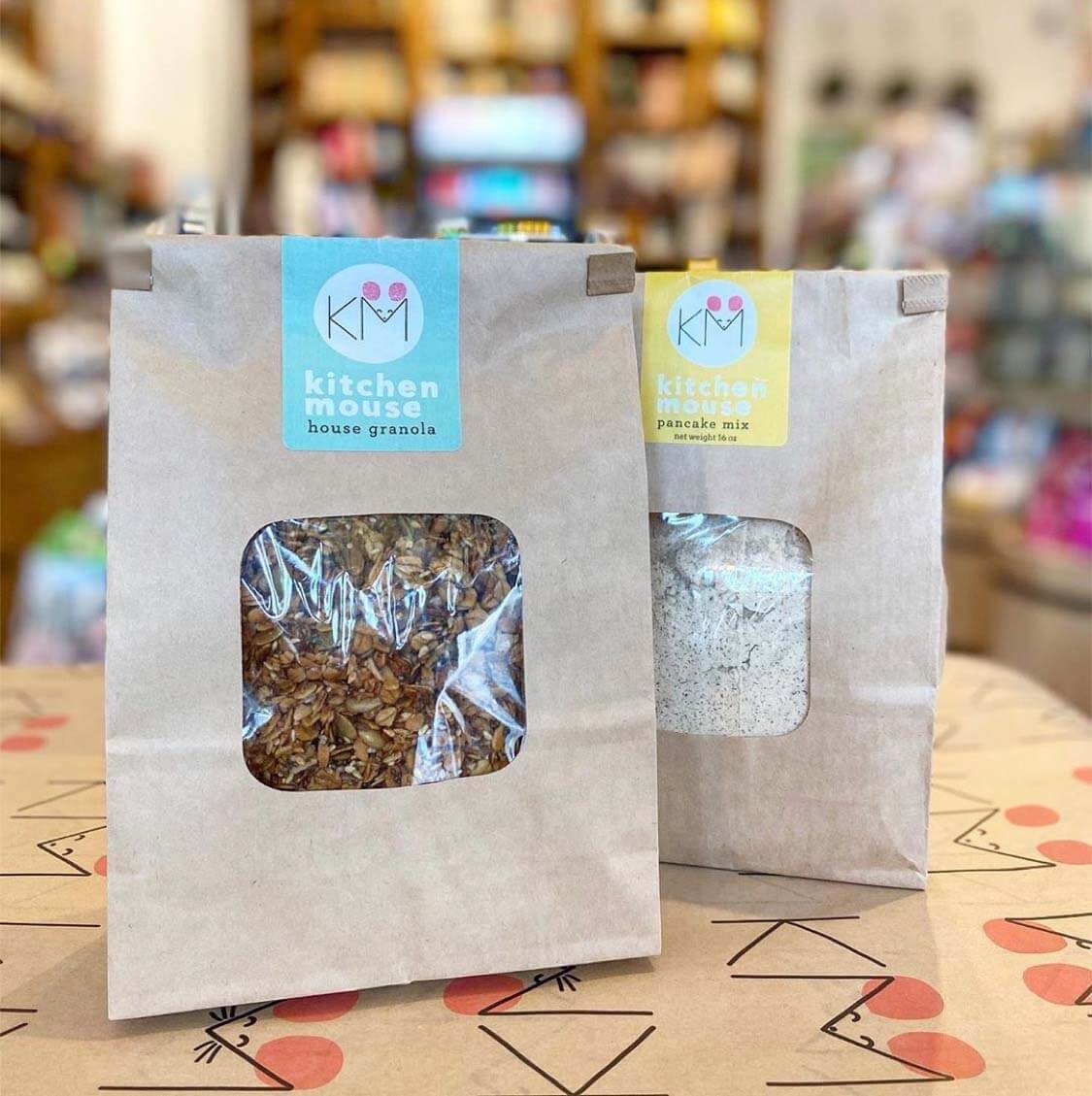 Bodhi Bowl
DTLA
Bodhi Bowl takes the phrase "build your own" to the next level with their Build Your Own Bowl Box! Each box is equipped with greens, grains, proteins, veggies, toppings, avocados, and Dark Chocolate Almond Butter Cups by UNREAL. We won't judge you if you buy the box primarily for the almond butter cups, but we can guarantee you'll enjoy their fresh items as well!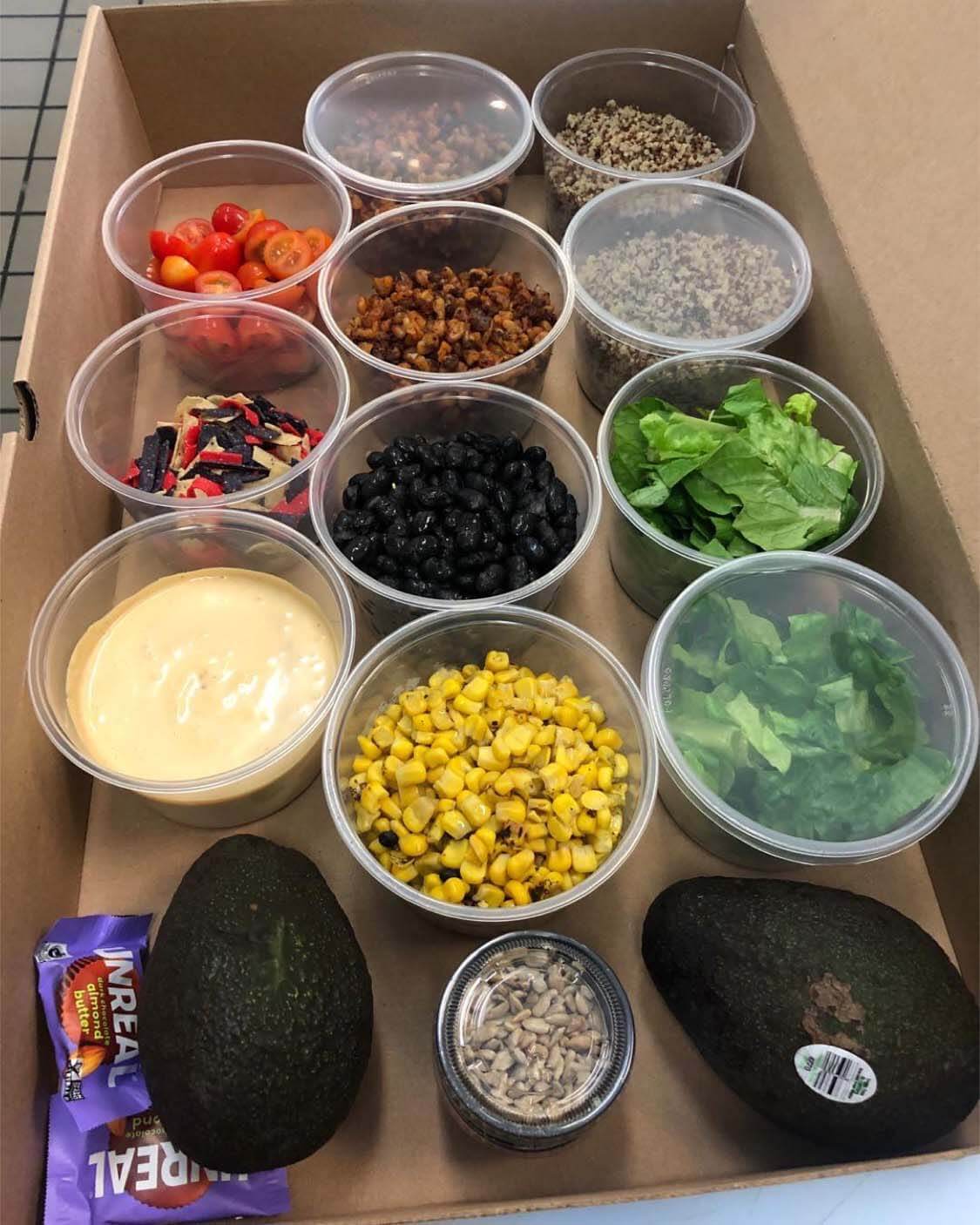 Erin McKenna's Bakery
Larchmont and Santa Monica
Whether you're celebrating a holiday, your birthday, or just being a decent human, treat yo'self to Erin McKenna's Complete Baking Kit! It comes with the mixes for their famous Cake, Chocolate Chip Cookies, Fudge Brownies, and Frosting! All you need is vanilla, oil, applesauce, and agave nectar. And everything is nut-free!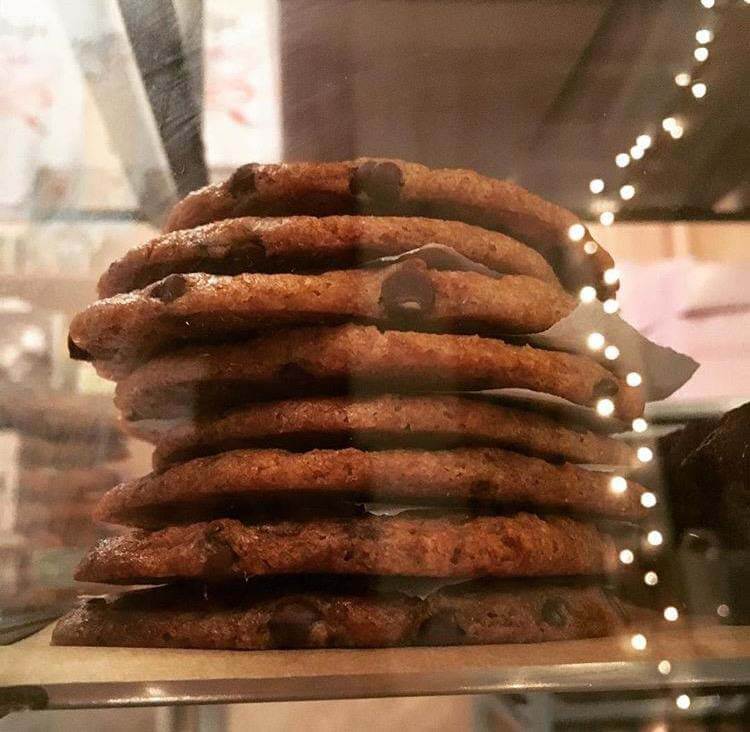 Yvonne's Vegan Kitchen
Delivery
This boredom-busting Donut-Shaped Sugar Cookie Kit is entertaining and delicious for all ages! The package contains vegan and gluten-free sugar cookies (in the shape of donuts) as well as frosting and sprinkles. Nationwide delivery available.
Burger Lounge
Multiple Locations
There are a few foods that don't travel as well when ordering for pick up or delivery. Burgers are one of those. Instead of settling for a slightly cold and soggy burger, you can put together a hot and fresh burger from Burger Lounge when you get their Lounge Burger Box! The vegan option comes with Burger Lounge's vegan patty mix, vegan cheese, buns, shredded lettuce, sliced tomatoes and onions, pickles, and their famous Vegan Lounge Sauce. Stay tuned, because it will be launching very soon!
Photo credit: @lisaeatsla on Instagram
RELATED: 11 L.A. Vegan Restaurants, Markets, and Coffee Shops Offering More Than Takeout
---
Want even more LA vegan food, news, and lifestyle content? Subscribe to VegOut LA Magazine!