Avoid the production of Thanksgiving dinner this year by ordering up a sandwich! From thawing and heating your plant-based roast to peeling potatoes, preparing the stuffing, and hustling to assemble that green bean casserole, the culinary requirements of the traditional holiday meal can prove quite the tedious task. Behold the Thanksgiving sandwich, a fall feast without all the fuss in the kitchen! Here are some top spots to find these vegan handhelds in Los Angeles.
ByCHLOE.
Silver Lake
For the month of November, stop by this environmentally-friendly and adorably-cute spot for the Gobble Gobble sandwich! It's a mouthwatering amalgamation of lemon-caper seitan, sautéed kale, rosemary gravy, harvest stuffing, and fresh cranberry sauce all stacked between a potato bun! But wait, there's more! For every Gobble Gobble sold, byCHLOE. will donate $1 to the North Shore Animal League America. A sandwich that tastes good and does good––what more could we ask for?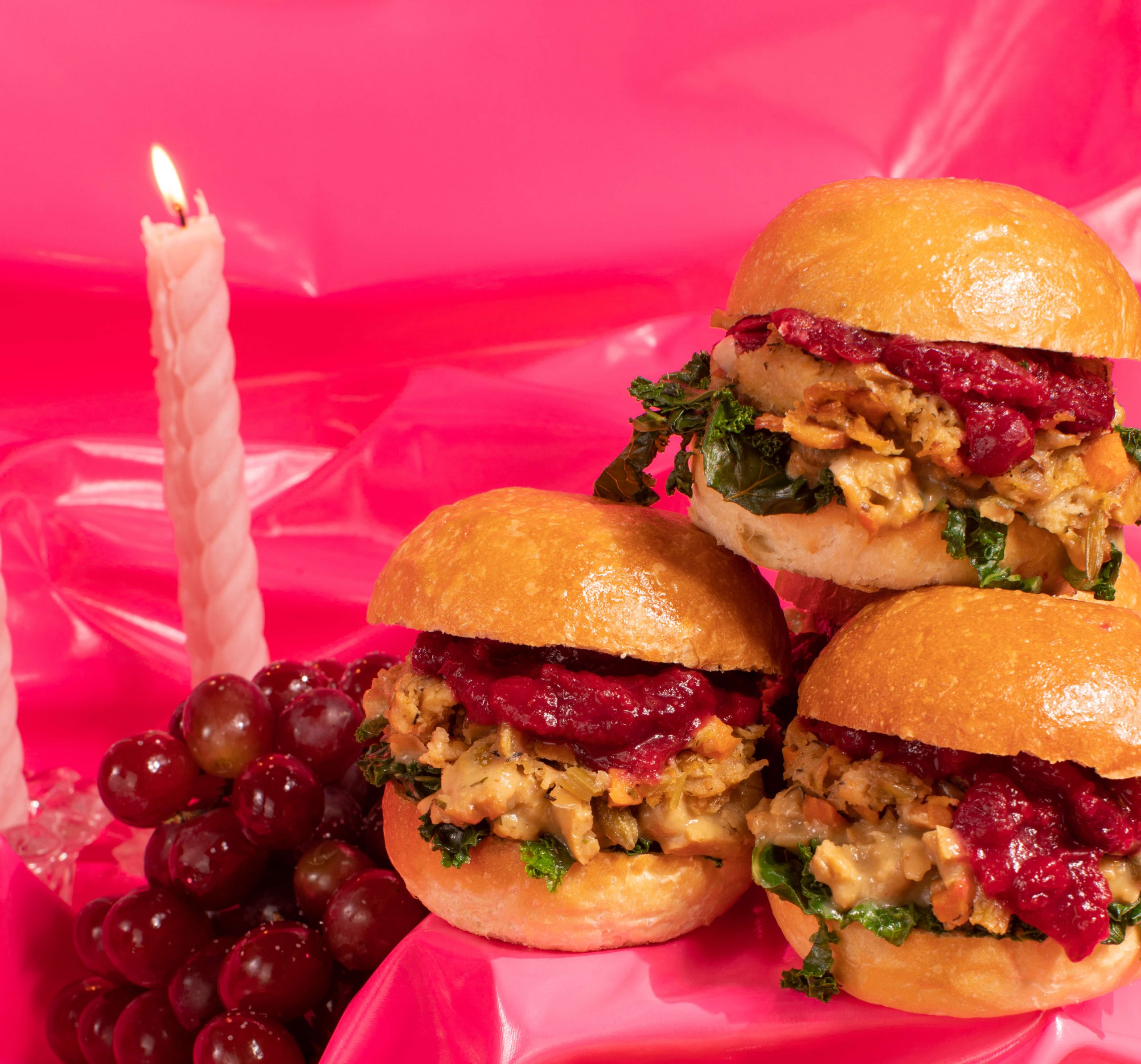 Veggie Grill
Multiple Locations
Not only does Veggie Grill provide a plethora of regular menu items from delicious classics to more unique and flavorful meals, but they also plate up amazing seasonal menu items as well! Their Thanksgiving Sandwich is one you won't want to miss! This comforting handheld contains roasted turkey, apple sausage stuffing, gravy and cranberry sauce in between bread! It also comes with a side of mashed yams! Get it all November long.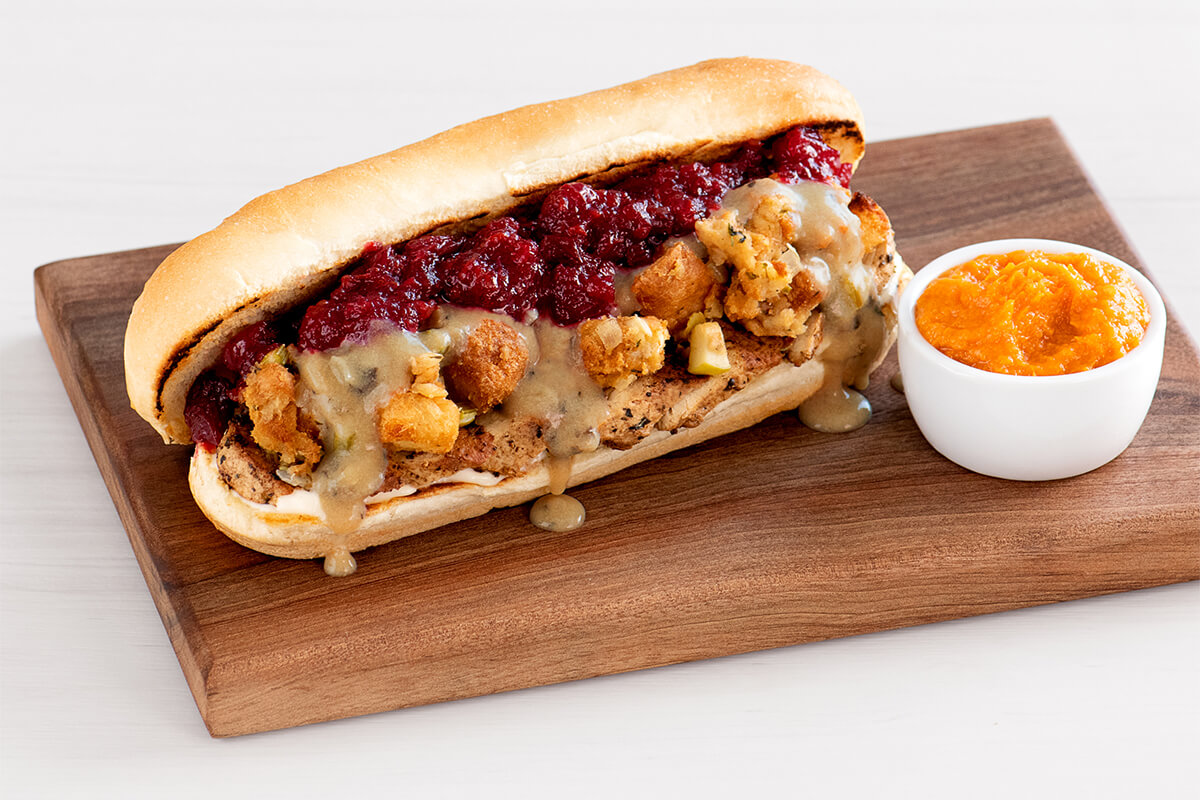 Organix
Eagle Rock
What's the best part about Thanksgiving? The leftovers, duh! This Thanksgiving Leftover Sandwich from Organix comes with a fried turky cutlet, cranberry sauce, asparagus, cornbread stuffing, mashed potatoes, gravy, and spinach on a brioche roll! Grub on!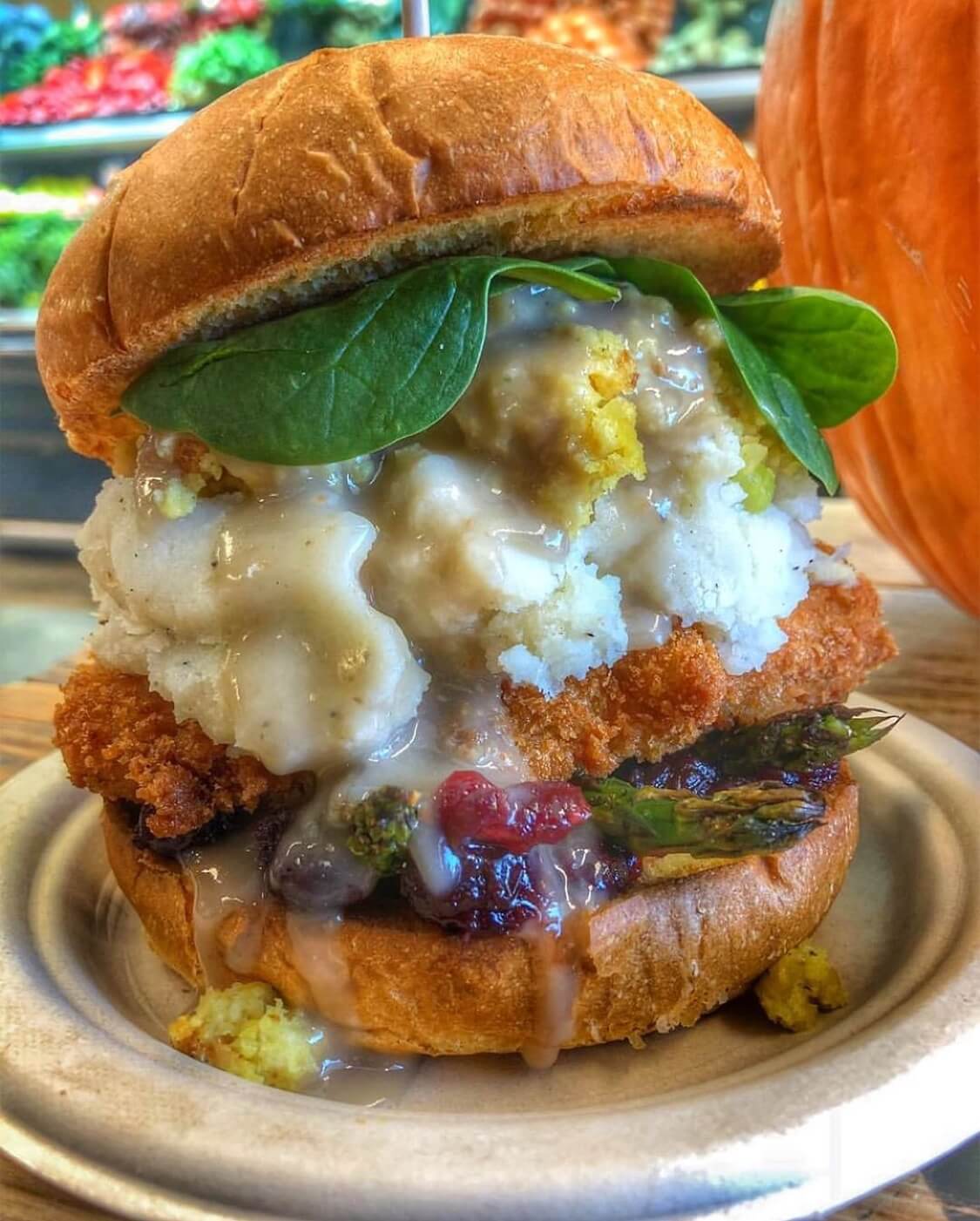 Modern Shaman
Whittier
This Gobble it Grateful Burger is a mash-up of two of our favorite things––Thanksgiving dinner and burgers! Layered inside a non-GMO potato bun lies vegan fried chicken, moist stuffing, hand-mashed turmeric mashed potatoes, homemade mushroom gravy, and cranberry sauce! It's served with a side of garlic-roasted sweet potatoes.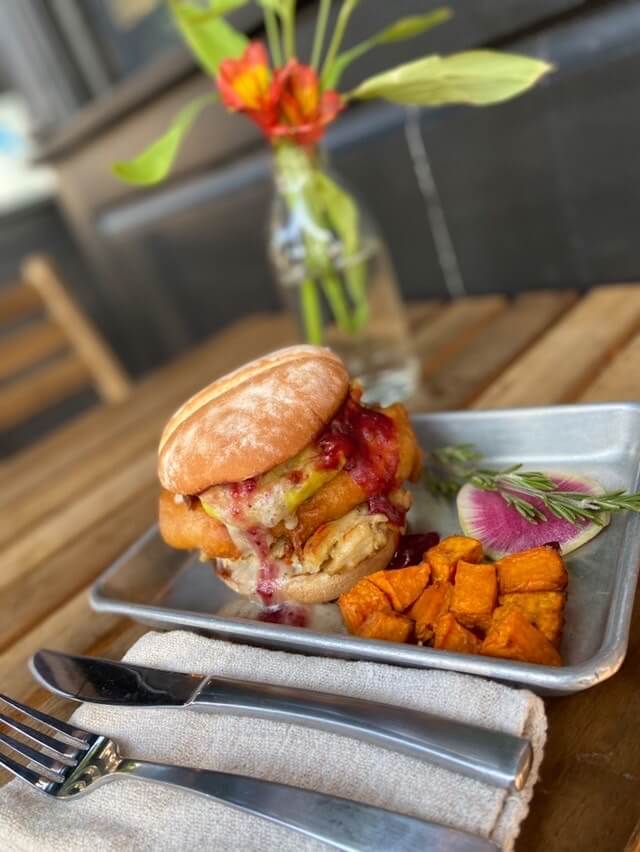 Lento Market
Echo Park
For the third year in a row, Lento Market will embrace the best of the holiday flavors with their Thanksgiving Sandwich! They've covered all the Thanksgiving savor bases with vegan turkey, double-baked mashed potatoes, stuffing, cranberry sauce, and mushroom gravy on sourdough bread! While you're there, grab some of their vegan grocery items for your home-cooked Thanksgiving dinner!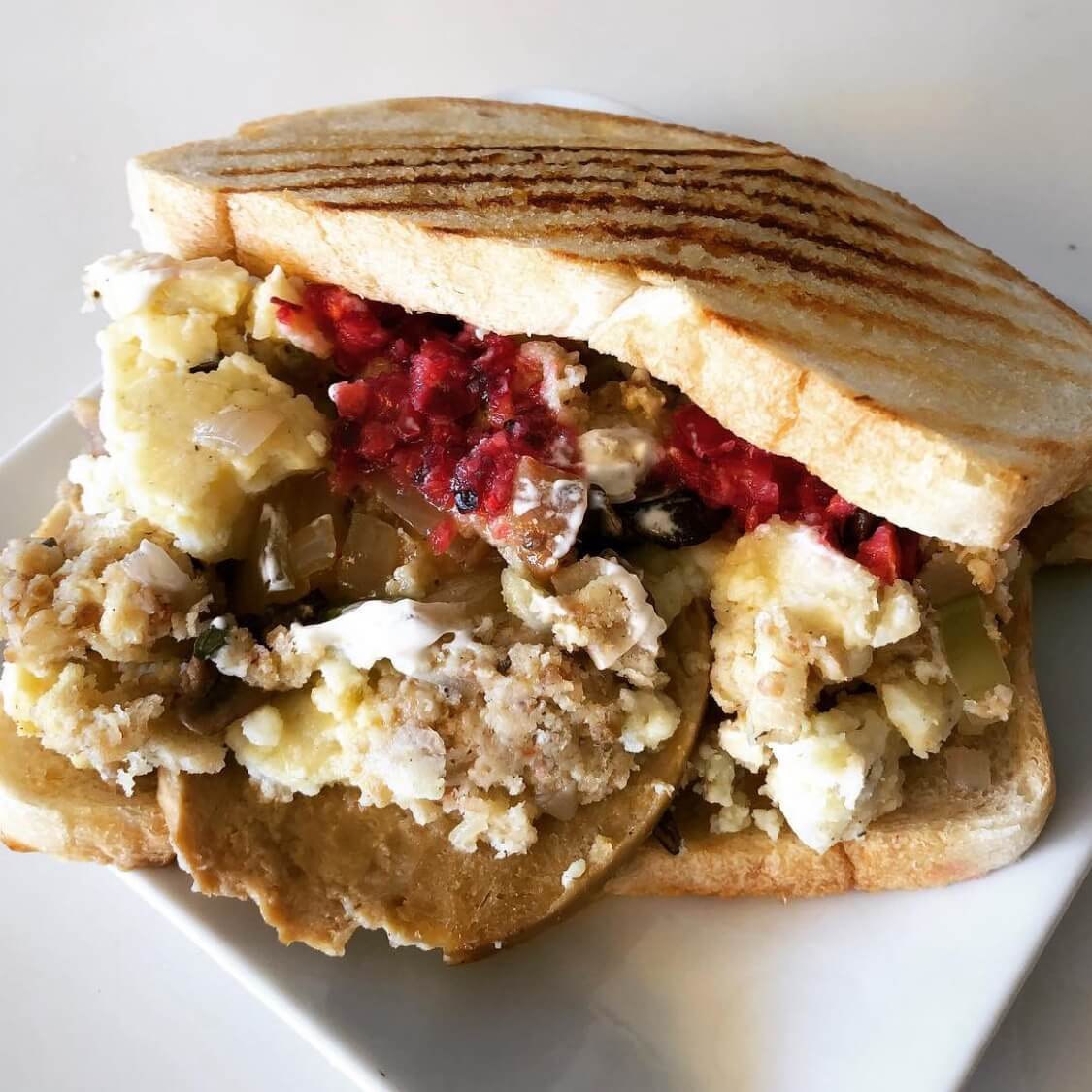 Bodhi Bowl
DTLA
This Downtown gem will be celebrating the fall holiday with their Thanksgiving Sandwich! It comes with seitan turkey, cranberry sauce, spinach, caramelized onions and gravy mayo! Stop by starting the week before Thanksgiving to give this one a try!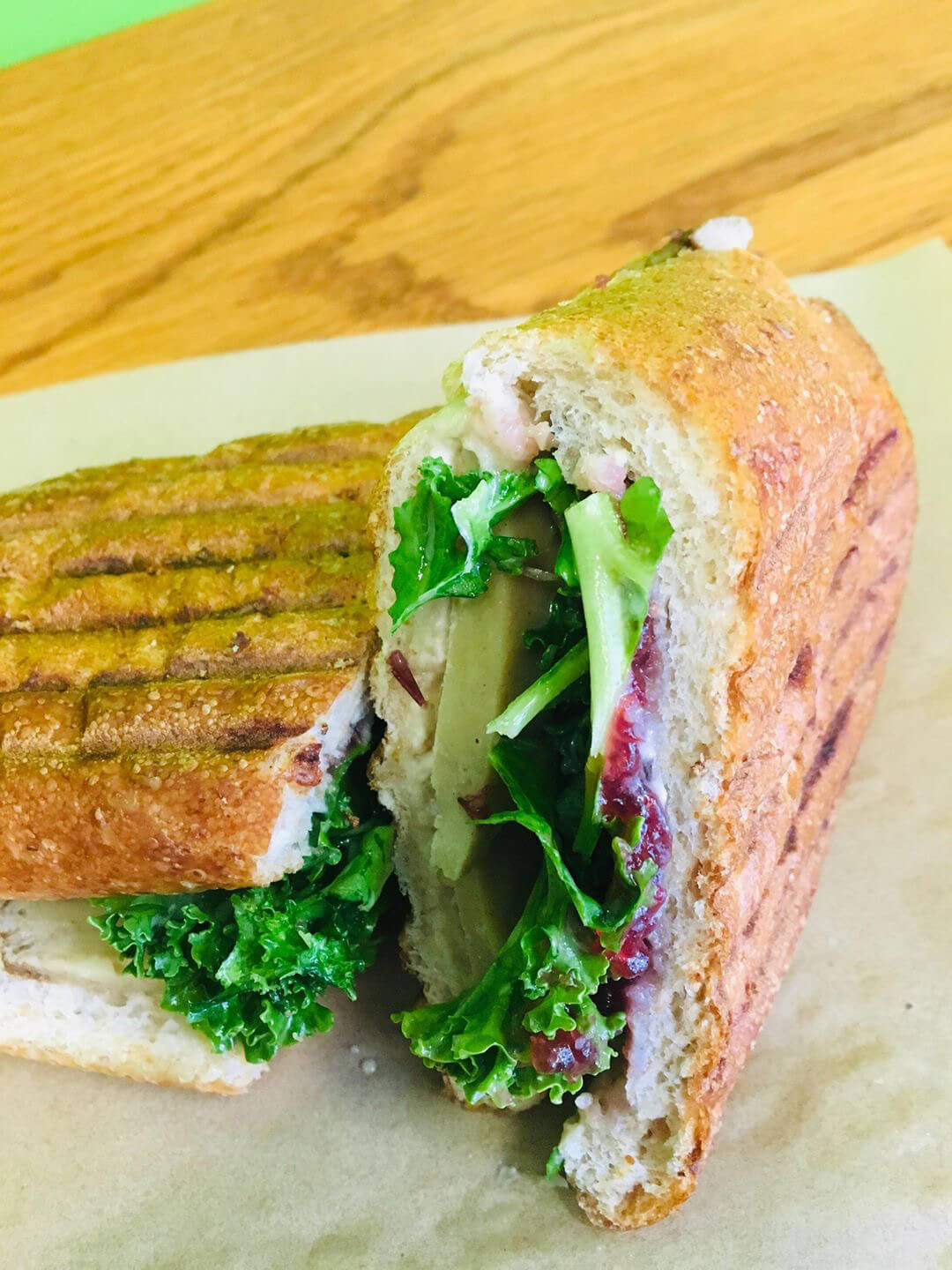 Ike's Sandwiches
Multiple Locations
"Vegan-friendly" is this sandwich shop's middle name! This season, try out their holiday-inspired sandwich, The Pilgrim! It's vegan turkey, cranberry sauce, and sriracha on your choice of Dutch Crunch, sourdough, whole wheat, or gluten-free bread! The Pilgrim is normally vegetarian but can be made vegan when you order it without havarti cheese!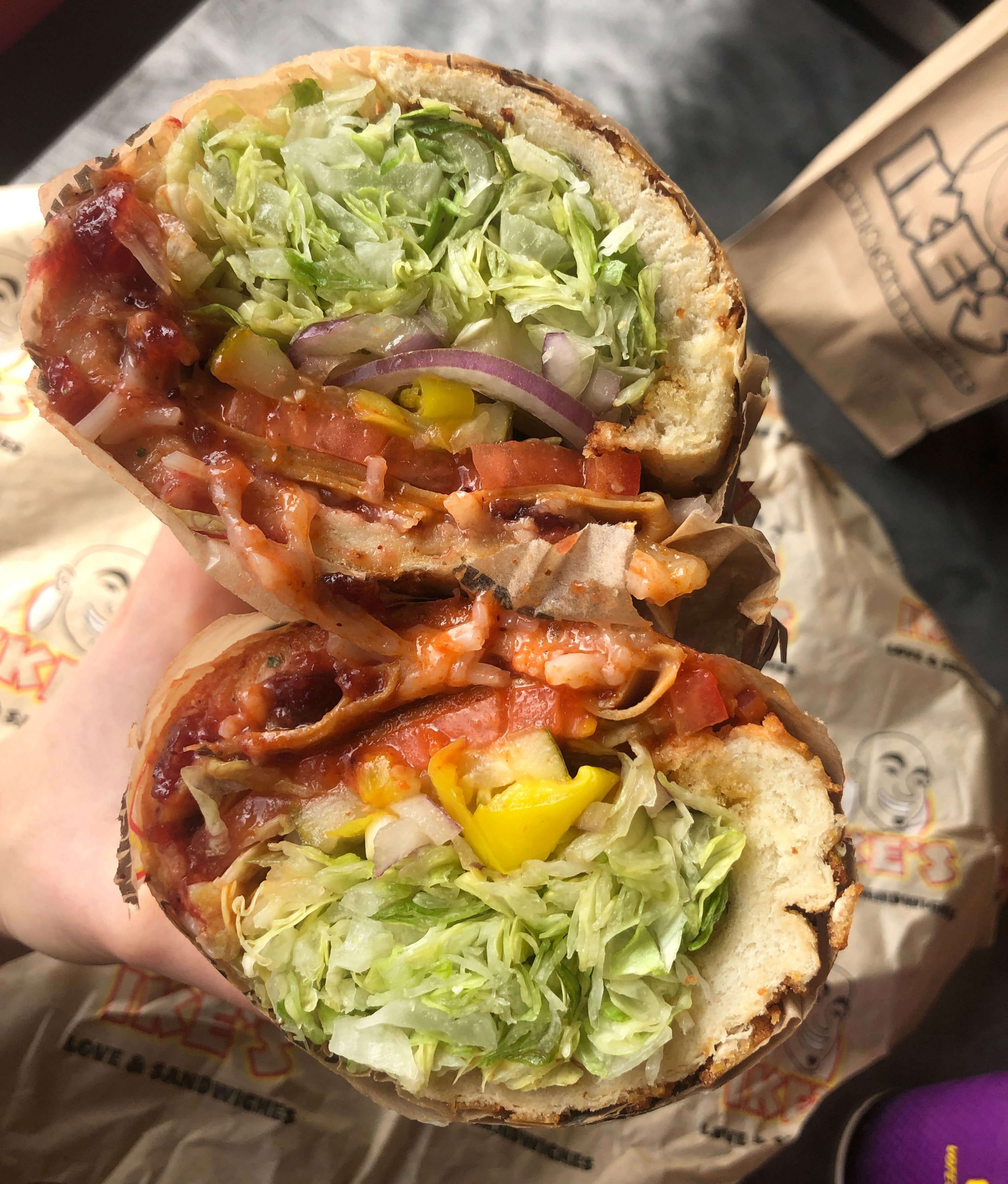 Munchies Diner
Santa Ana
We are LIVING for this ThanksLiving Sandwich from Munchies Diner! It's got Vegan Turkey, Mashed Potatoes, Gluten-free Stuffing, Mac n' Cheese, Gravy, House-made Cranberry Sauce, and the most important ingredient––love! Available Monday, November 18th through Thursday, November 28th!