Pick up some vegan specialties on your next essential grocery run. Whether you're looking for waffles and ice cream, or chips and dip, here are some new products and some old favorites to pick up at Target.
Primal Kitchen
Unsweetened Ketchup
Primal Kitchen Unsweetened Ketchup uses no added sugars, making it paleo-friendly and delicious. The brand uses simple ingredients such as organic tomato concentrate, organic balsamic vinegar, and organic spices to get the same nostalgic taste of your childhood favorite. Available at Target, this tasty condiment is perfect for dipping air-fried sweet potato fries or for topping a vegan hot dog. A healthy alternative for all the ketchup lovers, one that is Whole30 approved, Keto-certified, Paleo-certified, and vegan.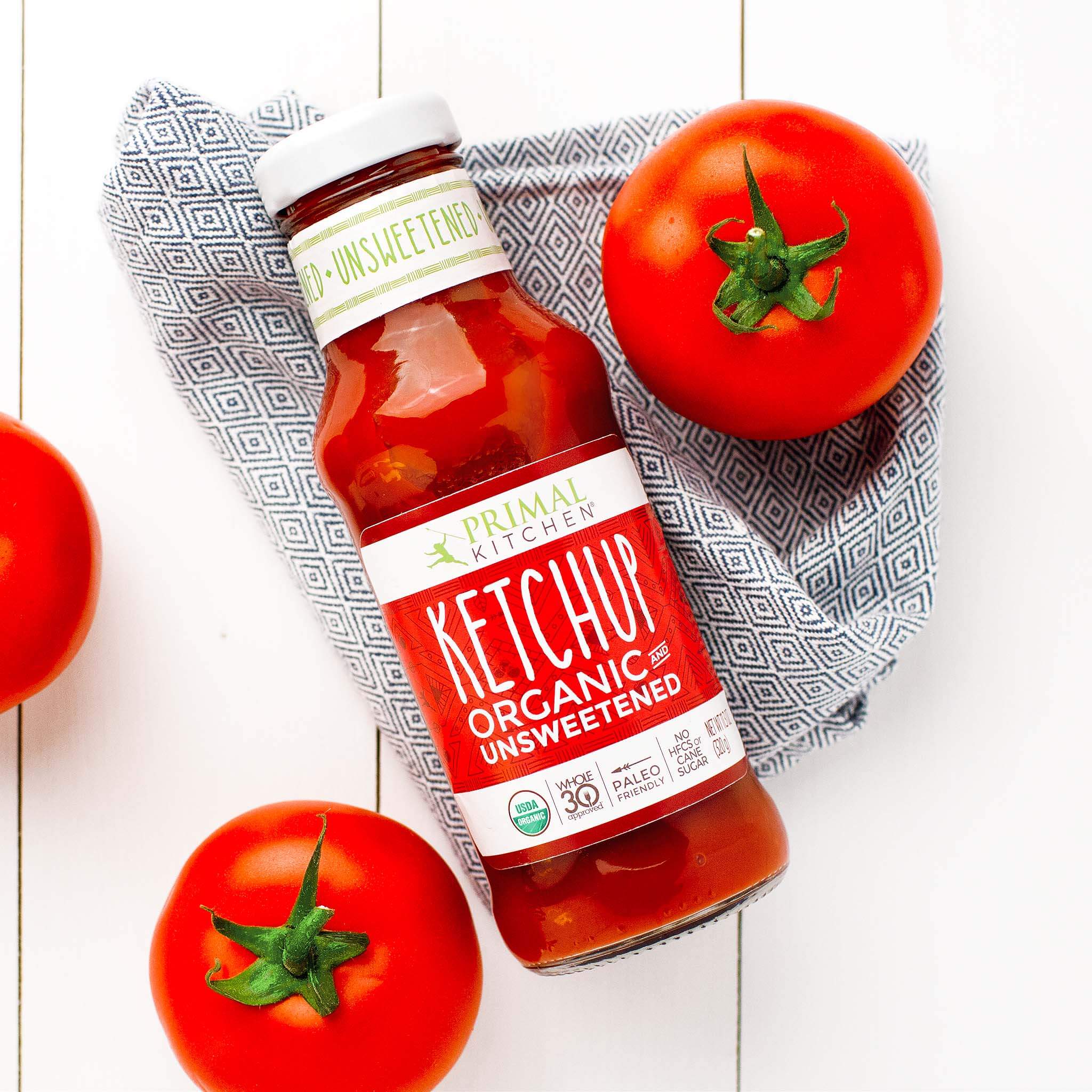 Nature's Path
Waffles
Remember the good old days when you would wake up and pop a waffle or two into the toaster? Well, you still can! The Nature's Path Buckwheat Wildberry Waffles found in the frozen section of Target are vegan and gluten free. Each waffle is made with a blend of organic ingredients including buckwheat, brown rice and blueberries. The waffles are thick, crispy, clock in at only 5 grams of sugar per serving (two waffles), and contain omega 3 fatty acids. We top ours with Milkadamia butter and a drizzle of 100% maple syrup.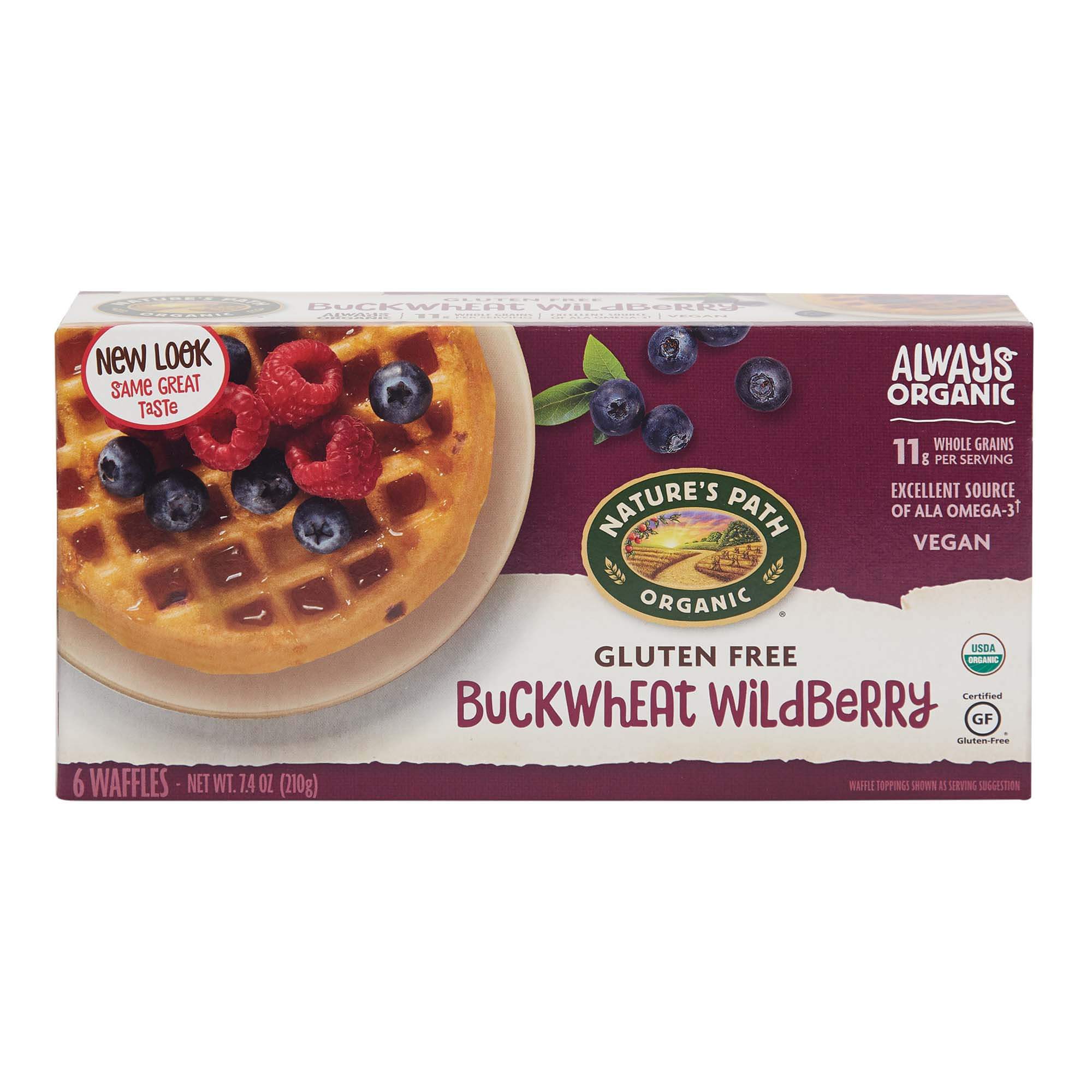 Oatly
Low Fat Milk
Oatly is creamy, delicious and a nut-free vegan alternative. The brand is known for it's Oatly Barista blend, which we love in a good latte. Oatly Low Fat oat milk is available for purchase for those looking for a lower fat (just 1 gram per serving) option to pour over a bowl of granola. Each glass has 7 grams of naturally occurring sugar, making this oat beverage lightly sweet.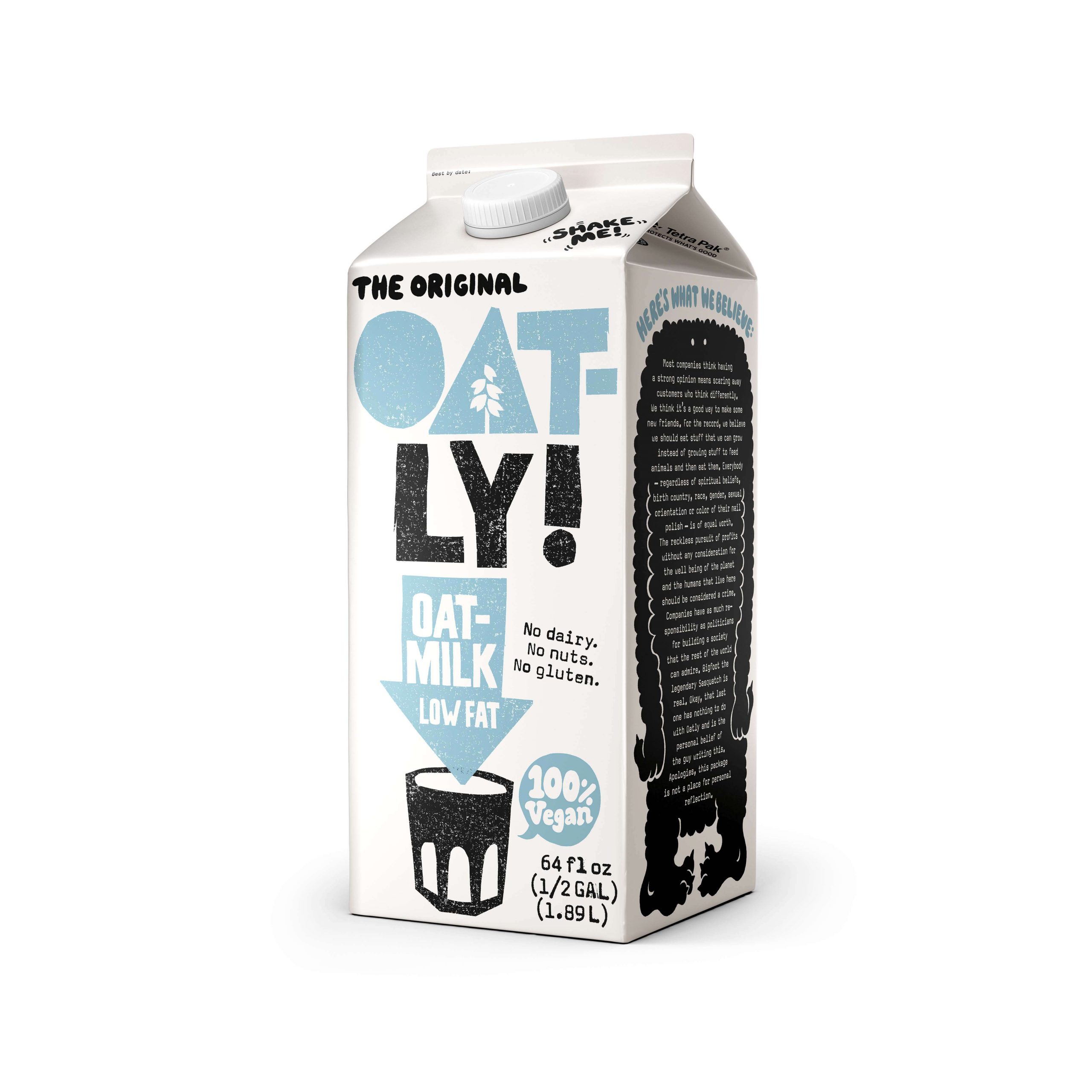 Kite Hill
Dip
Kite Hill is popular for it's dairy-free cream cheese, but did you know they also make a French onion and a ranch dip? Both the Kite Hill Ranch & French Onion dips are dairy-free, soy-free and gluten-free. The dips are almond milk-based and produced from live cultures. Create a veggie and dip platter this summer for your non-veg friends. They won't even know it's dairy-free.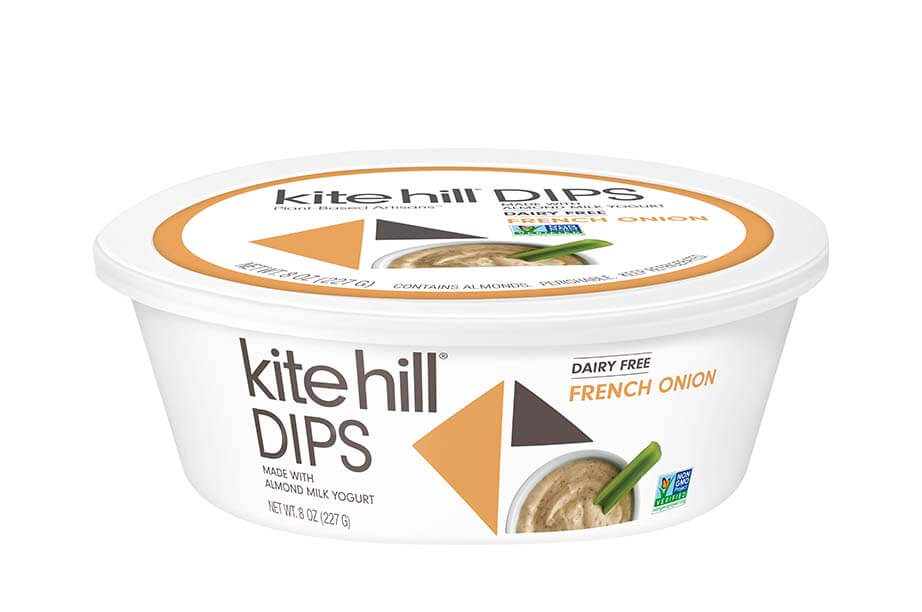 So Delicious
Ice Cream
So Delicious Dairy Free Oatmilk Frozen Dessert in Caramel Apple Crumble tastes like an apple pie in a pint. This creamy dessert is made with apple, cinnamon, chunks of crumble, and a generous swirl of caramel. The treat won't last long, so be sure to stock up on the gluten-free and dairy-free summer indulgence. Check out other frozen novelties from So Delicious such as the Dipped Double Chocolate Delight bar at your local Target.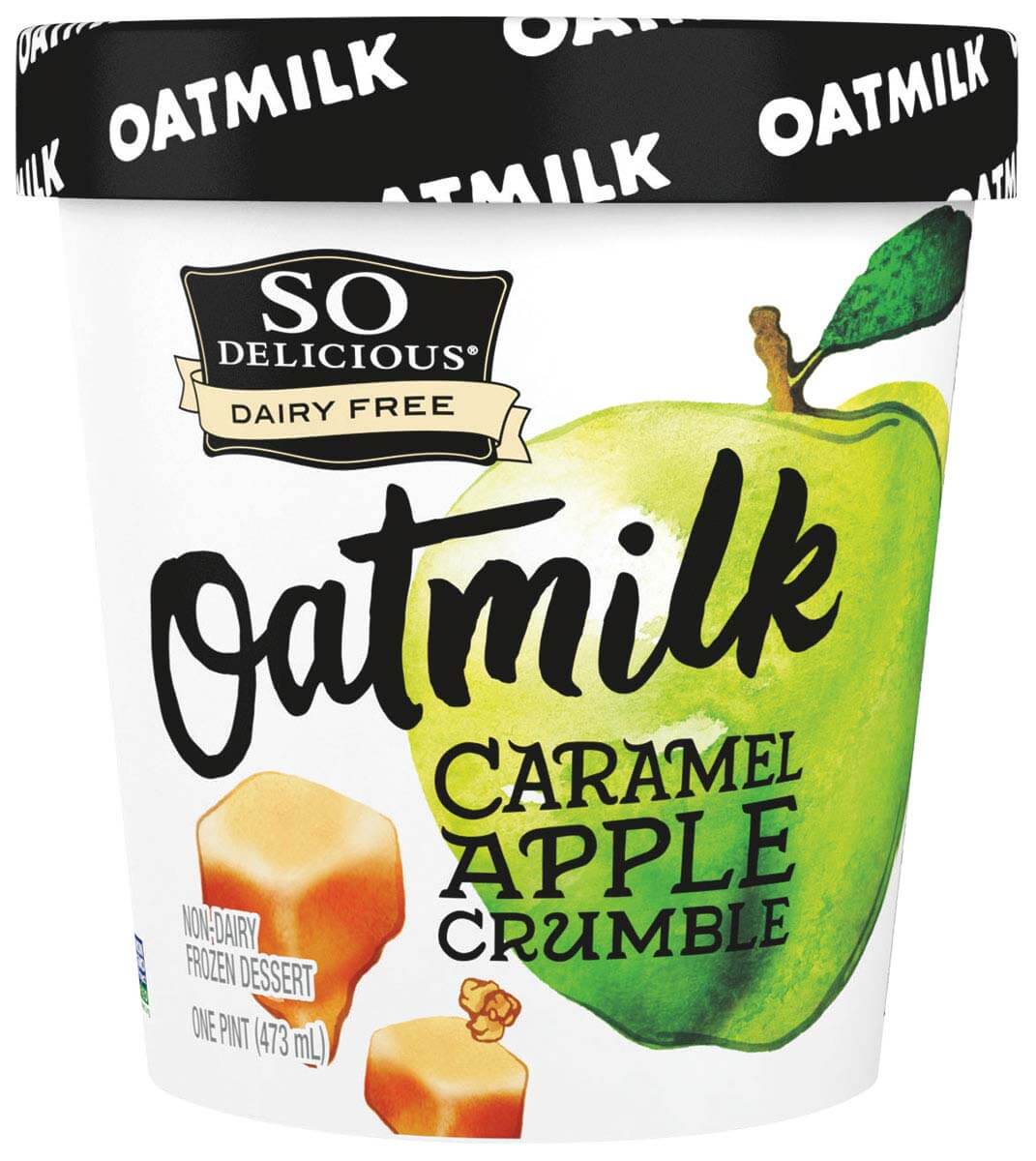 Mary's Gone Crackers
Seed Crackers
Mary's Gone Crackers Seed Crackers blends whole grain brown rice, quinoa, flax seeds, and sesame seeds to create the perfect crisp. The Herb Crackers are seasoned with organic rosemary, garlic, and a touch of wheat-free tamari. These little snacks are crunchy, nutrient dense, and especially tasty with your favorite hummus. Order a box with Target's curbside pickup.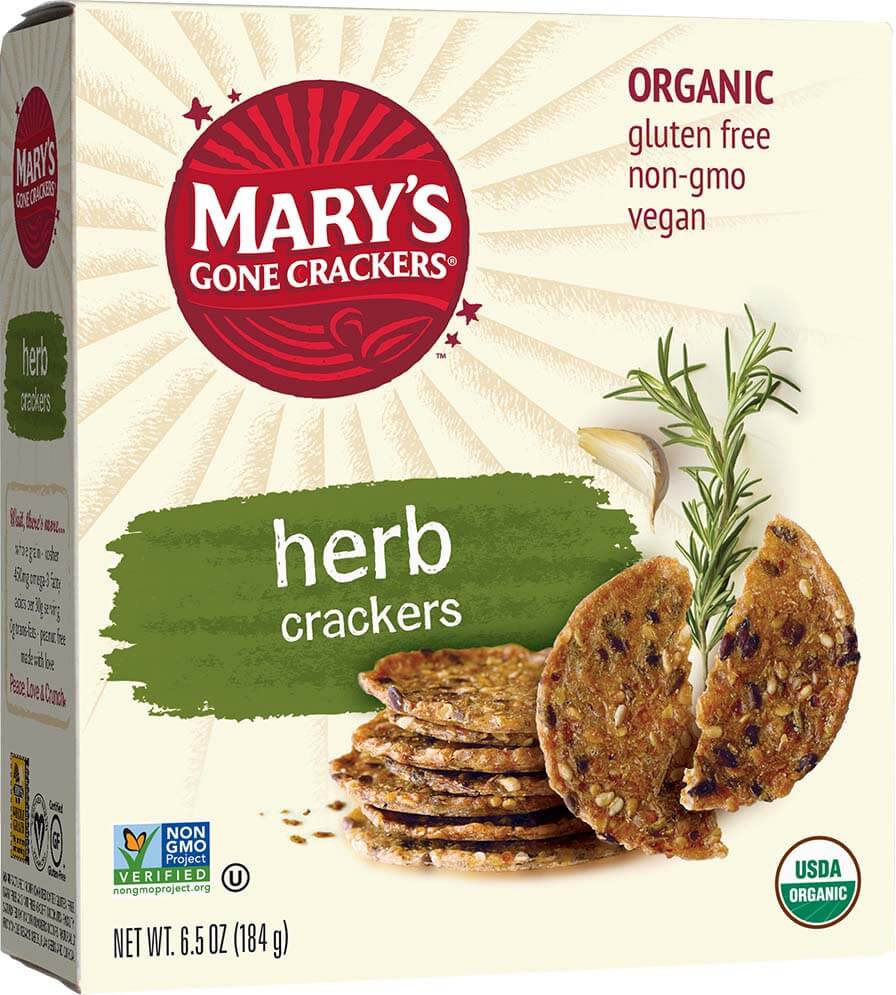 Siete
Tortilla Chips
Siete Grain Free Tortilla Chips are light, crispy, and made with cassava flour, avocado oil, coconut flour, ground chia seeds, and a touch of sea salt. These have an amazing texture and crunch to compliment any salsa, guacamole, or vegan nacho cheese. Layer these chips high with beans, vegan cheese, and jalapenos to make the perfect nachos.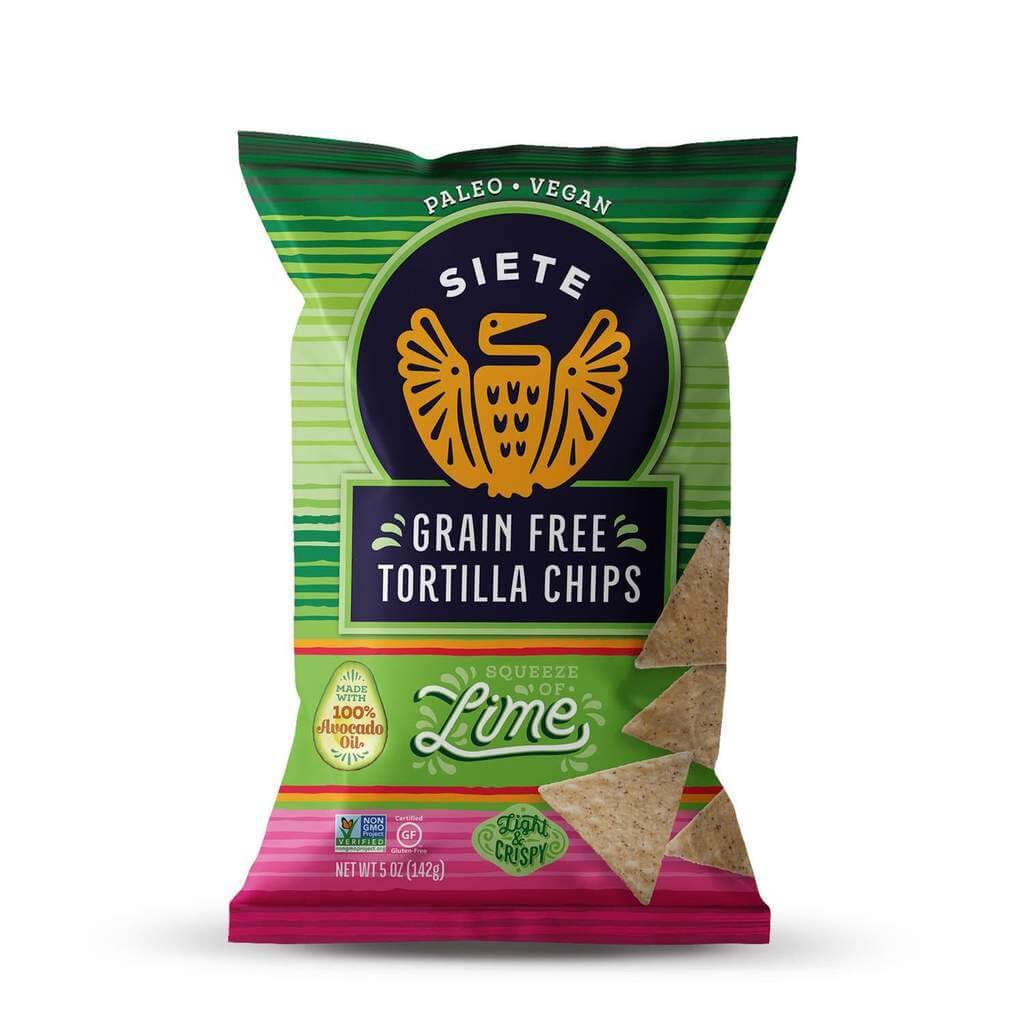 Zevia
Zero Calorie Soda
Cutting down on sugar? Zevia Soda contains no added sugar, and is sweetened with Stevia instead. The Cola and Ginger Ale flavors are our go-to's. Zevia tastes like the real deal and is the ideal choice for those times you want a fizzy drink to satisfy your pop cravings. Fun fact: Depending on where you live in the United States, you may use either the term soda or pop when referring to popular soft drinks.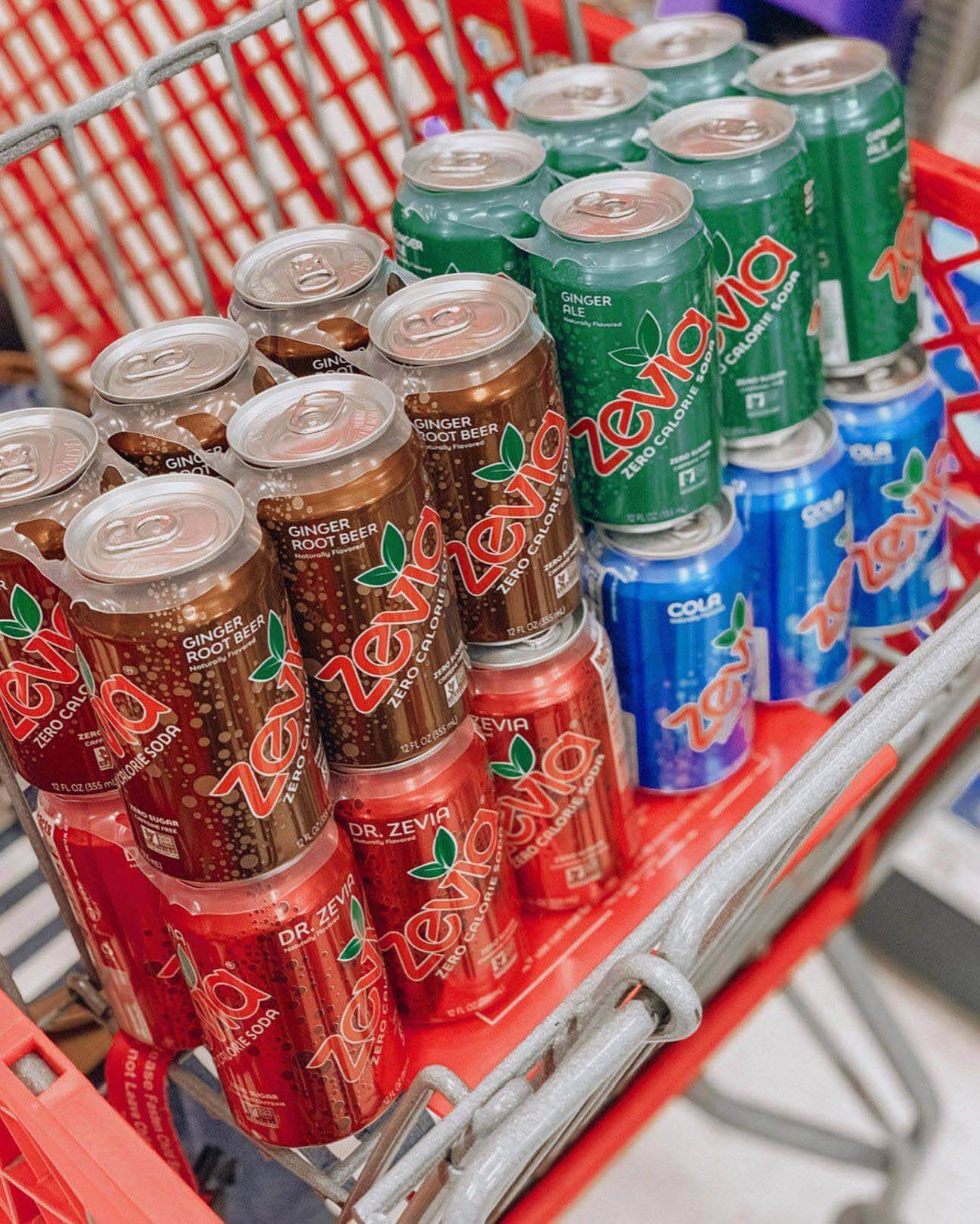 RELATED: Jay-Z Backed Vegan Cookie Brand Launches at Target
---
Want even more vegan news, food, and lifestyle content? Subscribe to VegOut LA Magazine or VegOut NYC Magazine!