Back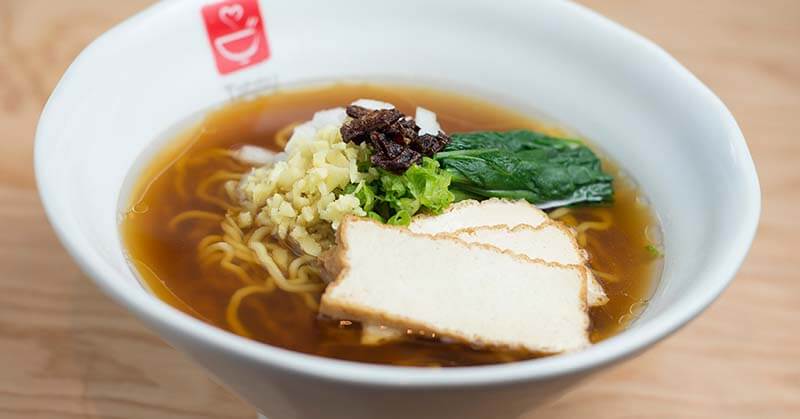 8 Spots for Vegan Noodles in NYC
NYC is known for having delicious food, and noodles are no exception. But where to order plant-based noodles, you might ask? Well, we've got your answers! We found eight veg-friendly spots that are open and ready to send the noods to you. Here are some of our favorite sites for ramen, soba, and more.
May Kaidee
Manhattan – East Broadway Location
Want to eat tasty Thai noodle dishes and learn how to cook them? You can do both at May Kaidee. The restaurant runs cooking schools in Bangkok, Chiang Mai, and NYC, and also hosts classes online so you can become a noodle master in the comfort of your own home! Now, back to the cuisine—this all-vegan eatery is currently offering their plant-based à la carte menu, which features most popular dishes like Glass Noodles with Shiitake Mushrooms and Pad See U, a rice noodle stir fry made with tofu, carrot, onion, garlic, kale, broccoli, cauliflower, baby corn, and black soy sauce. Orders for delivery can be placed on maykaidee.com.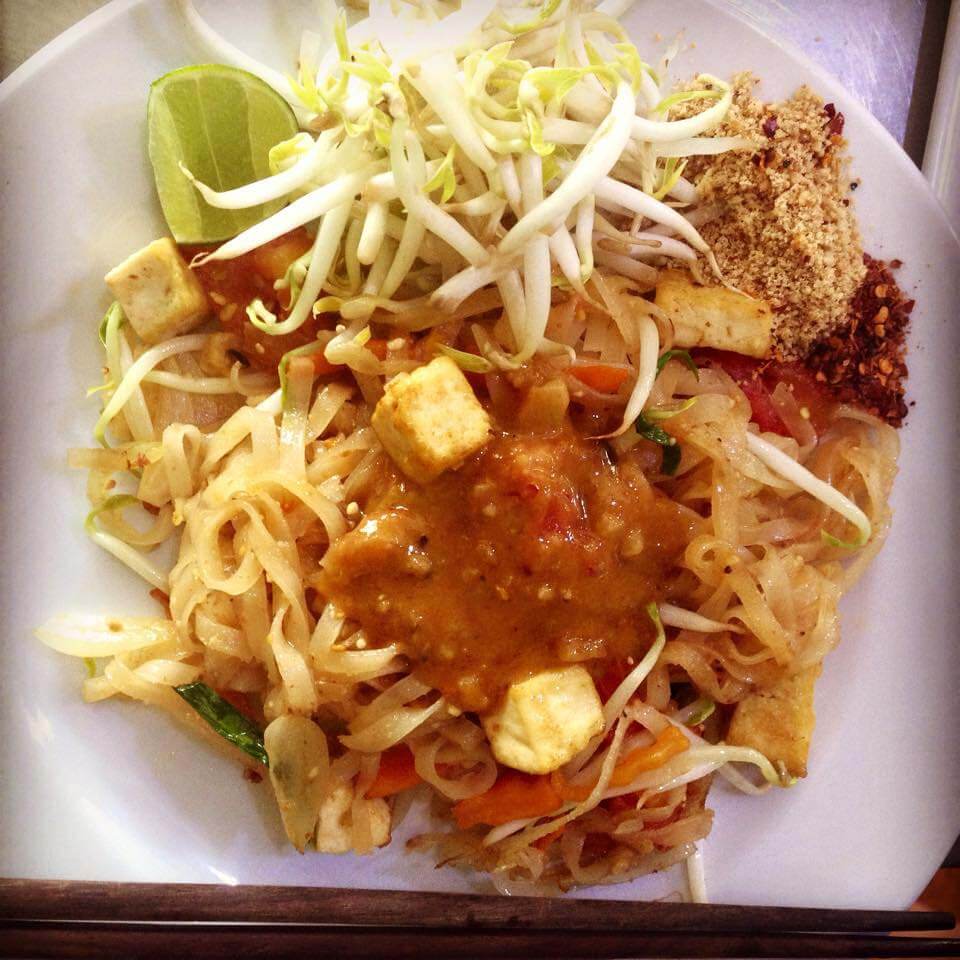 Cocoron
Manhattan
Tired of microwave noodles in a cup? Cocoron has you covered! This veg-friendly spot specializes in Japanese comfort food like soba noodles and freshly made ramen bowls, many of which can be ordered plant-based. Switch up your work-from-home lunch with Warm Oroshi Hakusai Soba, made with soy-based broth, Chinese cabbage, grated fresh daikon radish, ginger, watercress, and nori (request extra nori instead of the bonito flake to make vegan!). The Crazy Rich Vegan Ramen combines a miso, kelp, and shiitake broth with mushrooms, tofu skin, bok choy, bean sprout, scallion, and shredded red chili, sure to impress anyone's mother-in-law! Orders for pickup and delivery can be placed by calling or texting the restaurant directly.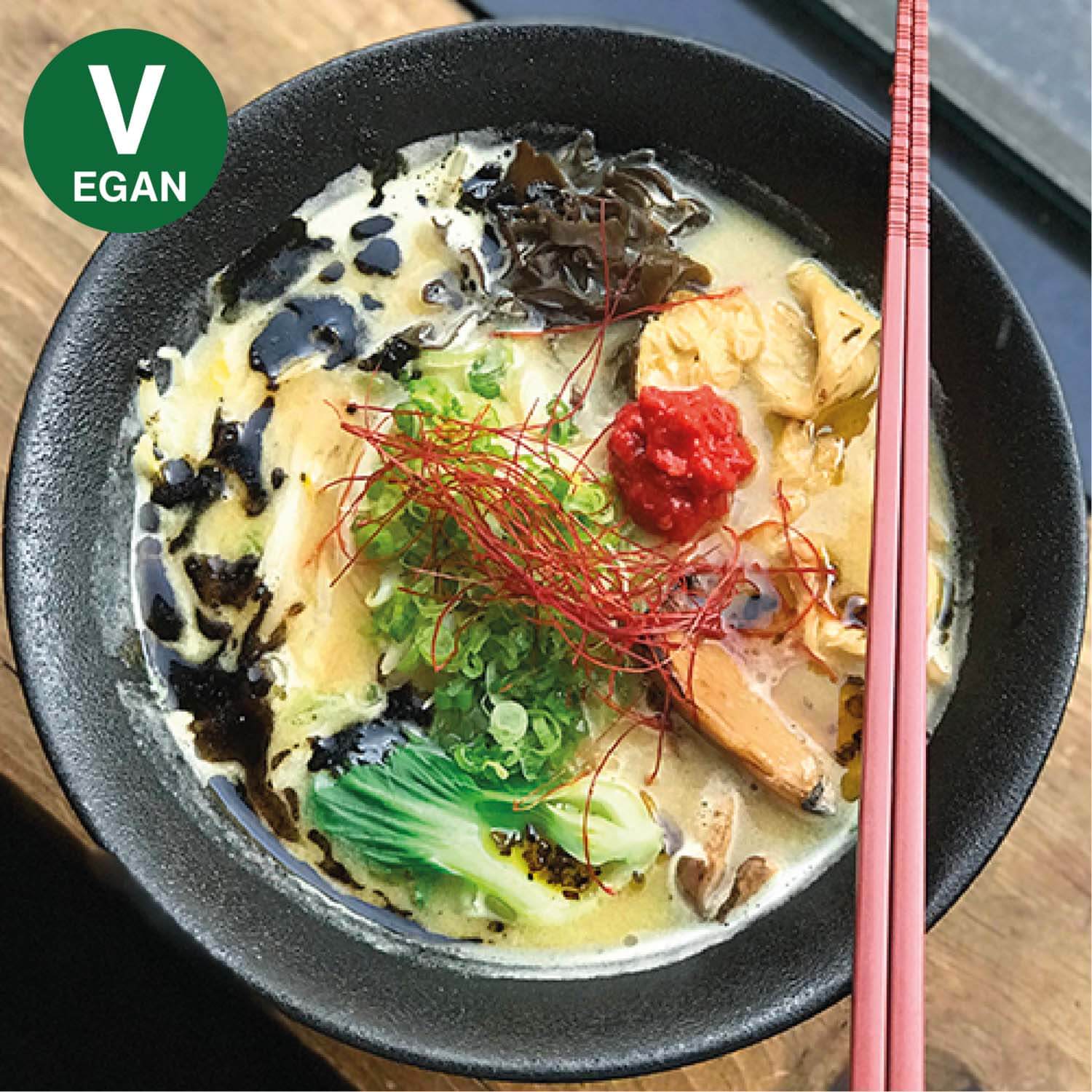 Spicy Moon
Manhattan
Spicy Moon serves Szechuan food with a twist—it's all vegan! Queue up your favorite Netflix series and order a heaping bowl of Vegetable Ramen, or spice up tonight's dinner with the Dan Dan noodle, which can be topped with Beyond Beef for an extra serving of protein. The restaurant is currently taking orders for delivery and pickup from their West Village location through Grubhub, delivery.com, Caviar, and DoorDash.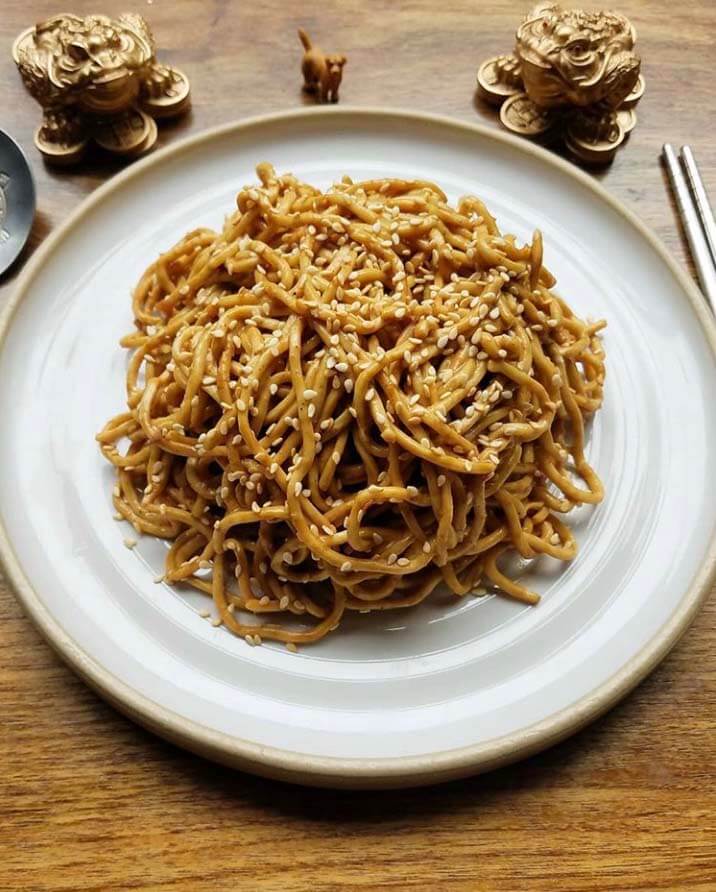 Tatsu
Manhattan
"Tatsu", which translates to "dragon" in Japanese, is the perfect name for this eatery as their ramen dishes are a fierce contender when it comes to great noodles in the NYC area. Feed your inner flower child with The Hippie Ramen, made from whole veggies soaked overnight and blended with curly noodles, spinach, and organic tofu. The restaurant is currently taking orders for delivery and pickup, which can be placed on their website.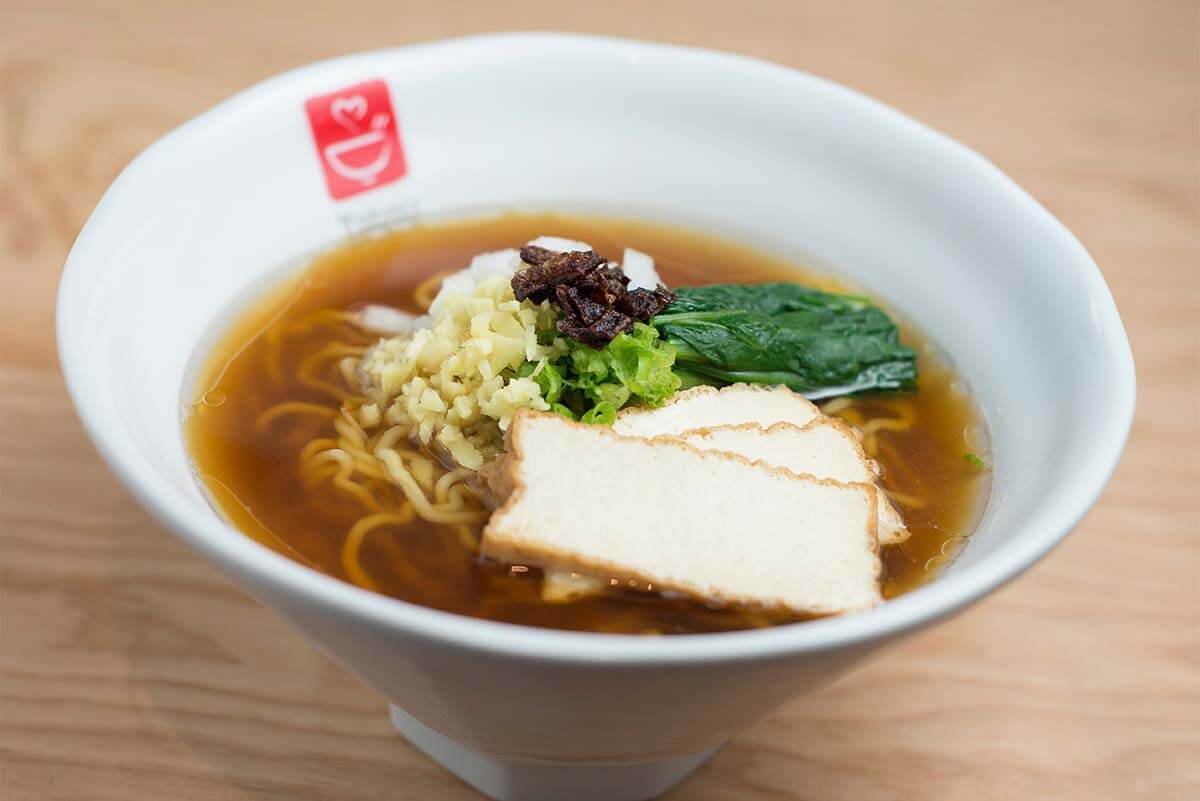 Ramen Ishida
Manhattan
Ramen Ishida has been serving authentic Tokyo-style ramen with a New York flair since its opening in 2017. The Vegan Spicy Mushroom Ramen with Tofu is made with a full-bodied broth, turmeric noodles, sauteed tofu, bok choy, scallions, and a drizzle of chili oil—sure to be a hit with plant-based foodies and noodle connoisseurs alike! The restaurant also offers a variety of Japanese tea, beers, and sake, which will pair excellently with a heaping bowl of noods. Order for delivery or take out via Grubhub, Uber Eats, Seamless, or Caviar.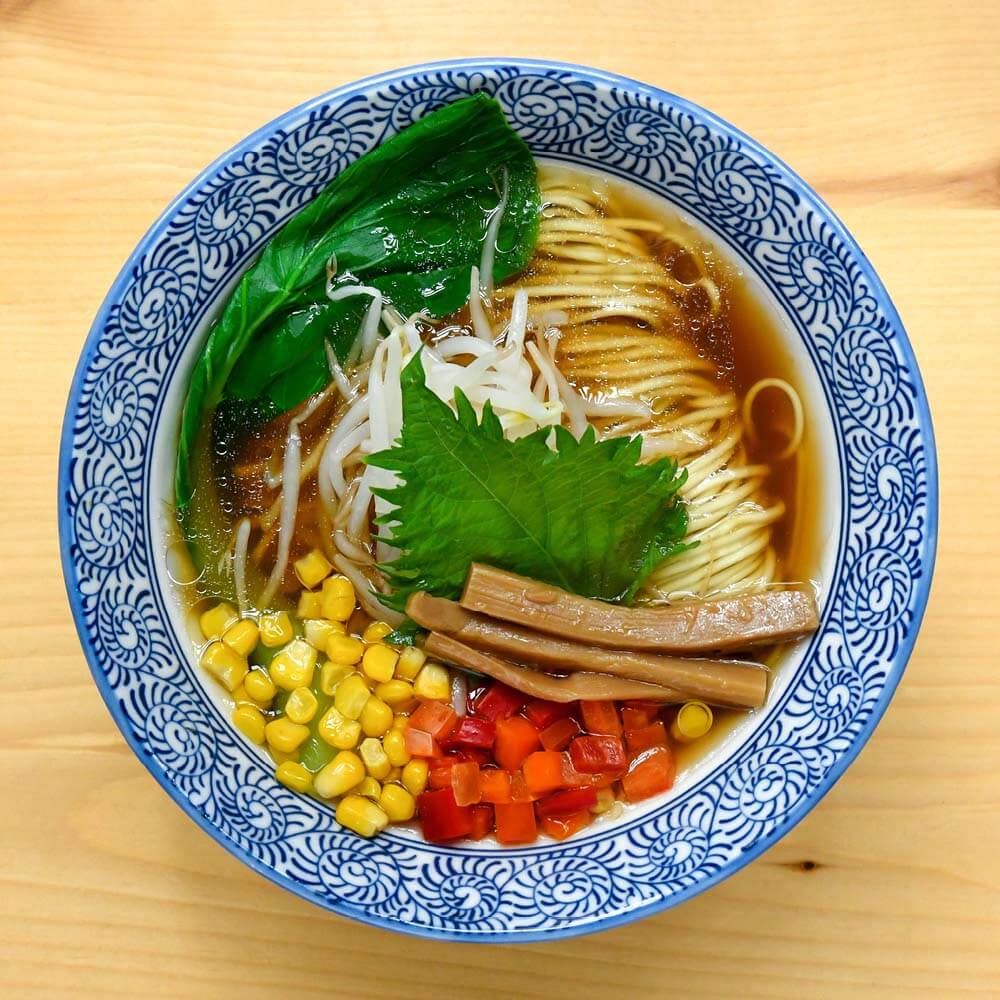 Champs Diner
Brooklyn
We can't rave enough about the iconic eats at Champs Diner, which is why we are happy to announce that they've recently added a noodle dish to the menu—Nashville Style Red Miso Ramen! It comes served with Nashville red miso broth, soba noodles, shredded lettuce, Hartbreaker's fried chick'n, nori, and pickles. This item will only be available for pickup and while supplies last, so get it while you still can! Orders for contactless pickup can be placed by calling Champs directly or through their website.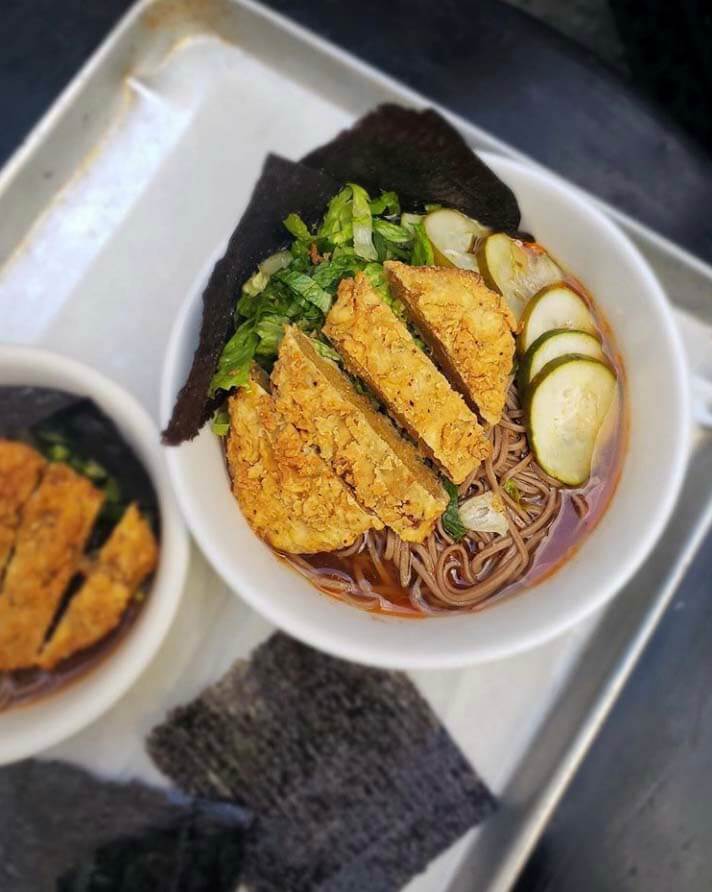 Kajitsu
Manhattan
Take a step back in time with Kajitsu's Shojin cuisine, an ancient Japanese culinary practice that originates in Zen Buddhism. This method of cooking follows the belief of harming none, so many of the restaurant's dishes are vegetarian and vegan. The Housemade Soba Noodles are delivered uncooked, so you can prepare them at home any way you like, and get creative by adding toppings like tofu, scallions, and broccoli. The Fu-manjyu (mochi filled with sweet red bean, wrapped in bamboo leaves) is also a popular item and a delicious way to end your meal. Orders for pickup and delivery can be placed on Caviar.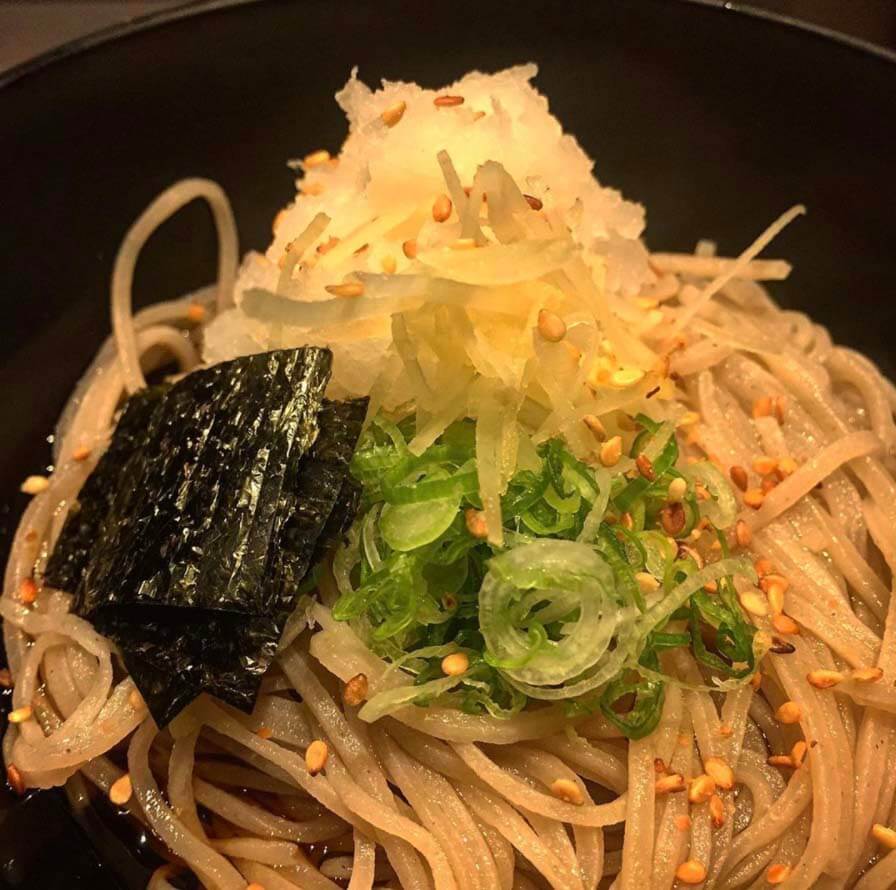 Souen
Manhattan – East Village Location
Souen has been offering delicious, organic cuisine to New Yorkers since 1971. The restaurant serves macrobiotic Japanese food and never uses chemicals, preservatives, or dairy in any of their dishes. The Noodle Salad makes a tasty light lunch and is packed with carrot, kimpira (root vegetable), lettuce, cucumber, seaweed, leek, and your choice of noodle—we recommend the brown rice noodles! If you're in the mood for Italian, but your boo is in the mood for Asian, we suggest trying the Pesto Noodle, which adds an Asian twist to the Italian classic as it is made with sauteed onion, carrot, cabbage, broccoli, kale, and basil pesto sauce. You can place orders for pick up and delivery through Seamless, Grubhub, Postmates, and Uber Eats.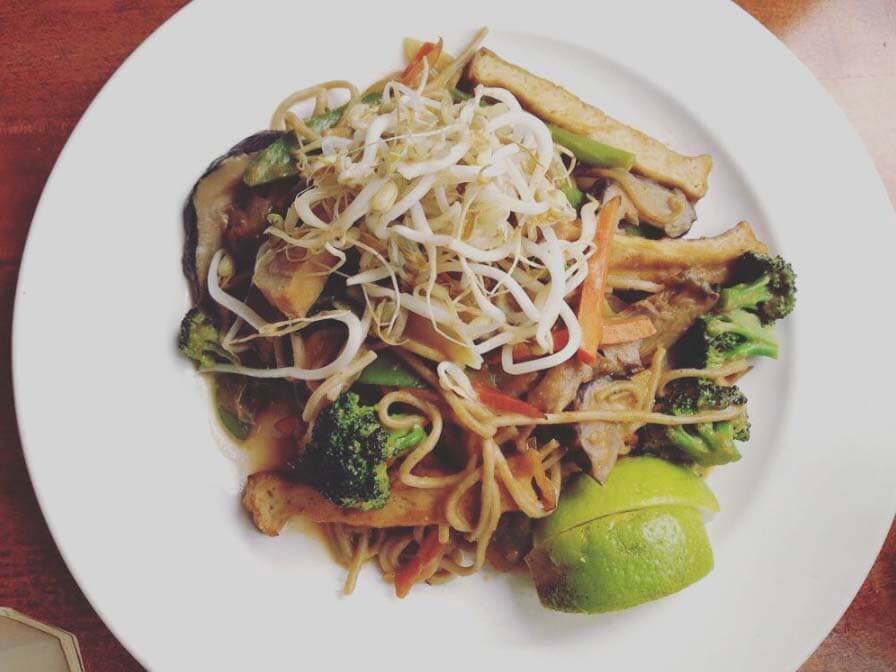 RELATED: Your Guide to Vegan-Friendly Restaurants Reopening in NYC
---
Want even more NYC vegan food and lifestyle content? Subscribe to VegOut NYC Magazine!
Kayla Pasko
@kaylapasko
Kayla, a Midwest girl living in NYC, is a writer with a background in media sales. When she's not scoping out trendy vegan spots, she's usually taking a yoga class, shopping at Trader Joe's, or catching a Packers game.
Articles by Kayla
More from VegOut
Subscribe Now
Get the premier vegan food and lifestyle magazine delivered to your door (or inbox!)
Order the magazine!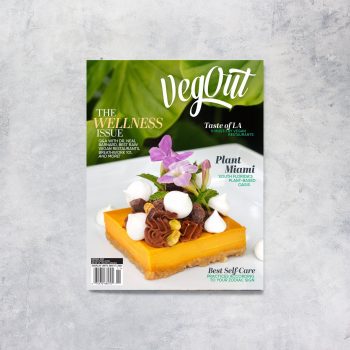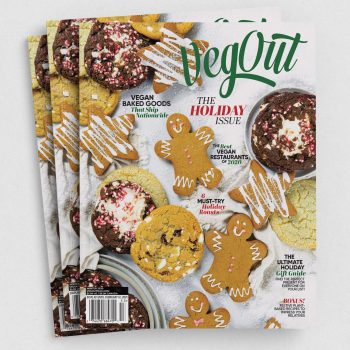 Navigation