Whether you're looking for Taco Tuesday in Southern California, comfort food in the city that never sleeps, ceviche by the beach, or a healthy bite in the Windy City, we're rounding up some of our favorite Latinx-owned vegan restaurants nationwide!
Los Angeles, CA
This year's winner for "Best New Restaurant" in the 2021 VegOut Awards, El Cocinero was founded by Alex Vargas, formally of Vegatinos, and has been building a loyal following since doors opened back in June in Van Nuys, California. Just under a year old, the first fully vegan authentic Mexican restaurant in the San Fernando Valley features an endless combination of flavor-packed tacos, piled-high nachos, and ginormous burritos, all with six different protein options.
New York City, NY
Founded by brothers Danny and Alex Carabaño, The V Spot is Brooklyn-based, but still expanding—with a V Spot Express in the East Village, and a pop-up (Vegan Burger Society) for those late-night burger cravings! The menus are all centered around comfort food eats that are inspired by the duo's Colombian roots. Menu offerings include empanadas, Colombian scrambled "egg" breakfast burritos, tempeh BLTs, breaded avocado fries, and a Colombian dish, bandeja paisa—a variety plate of rice, beans, seitan, and carne "molida."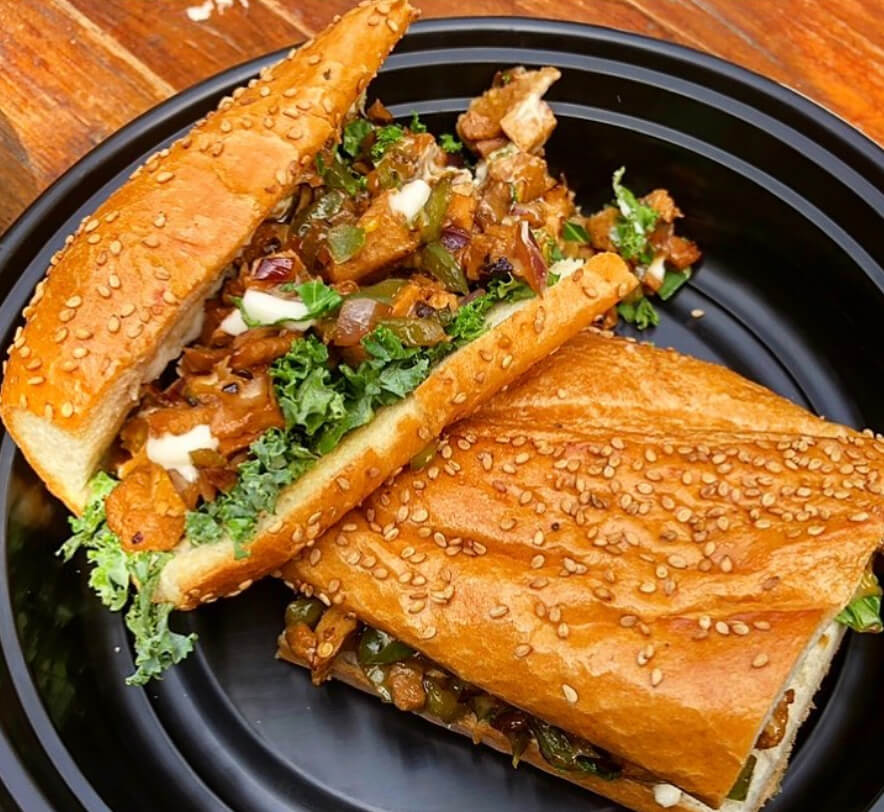 Miami, FL
The Cocinita Miami is fully vegan Venezuelan and Columbian cuisine offered by MrMitrano. Formally a food truck, the restaurant opened in 2020 in the Miami area. The Venezuelan-inspired cuisine aims to prove vegan food doesn't have to be boring, and menu options include portobello tacos, crispy avocado bites, a MrMitrano burger that reviewers rave about, and The Coricachapa—a pancake made with corn, cheese, and vegan chorizo. This spot is even Shawn Mendes approved, as the singer posted about it on Instagram during a recent visit to Miami.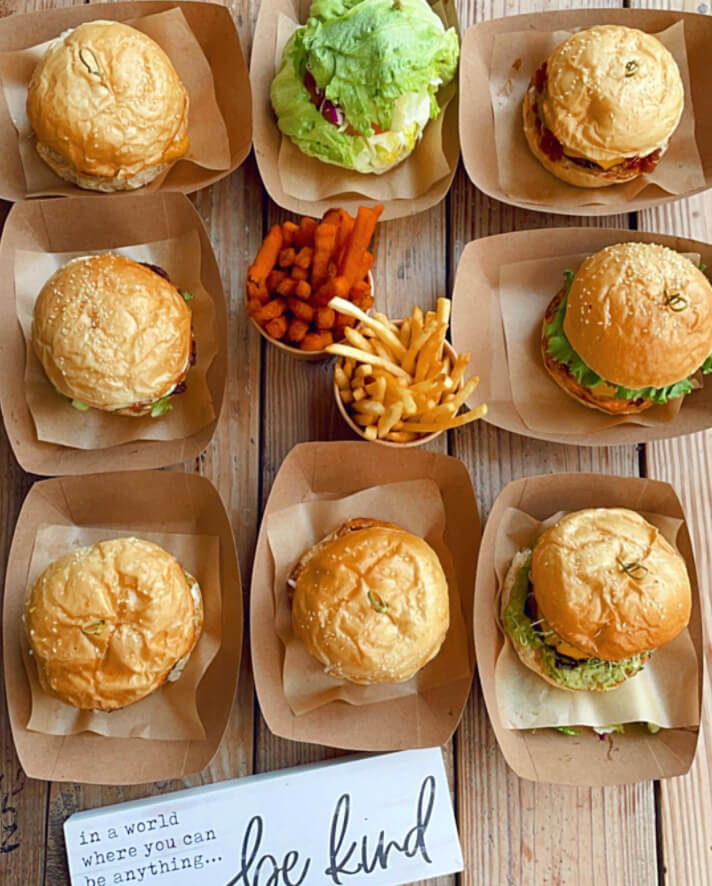 San Antonio, TX
Founded by Chef Fred Anthony Garza, Viva Vegeria is San Antonio's first fully vegan and gluten-free Tex-Mex restaurant. The colorful decor matches the vibrancy and flavor of the dishes, all made with love and culture in mind. Keeping the culinary traditions Garza grew up loving, and that were passed down from generations, Viva Vegeria is where culture and the plant-based movement collide. The menu combinations are endless, but include mole poblano, chicharrón tacos, hot pozole, nachos, and flautas.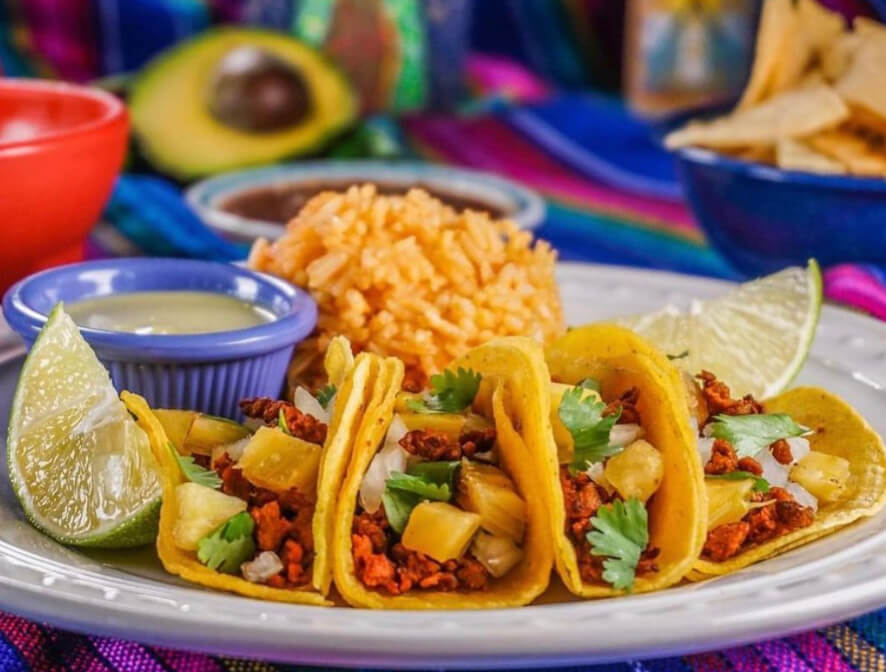 Chicago, IL
Growing up in Guadalajara making family meals with her mother, Patricia Gonzalez had a passion for cooking long before founding Healthy Substance. But it wasn't until seeing the benefits of a vegan diet as she helped her husband through an illness that her passion turned plant-based. Healthy Substance, based in Chicago, features an expansive menu including everything from tamales to smoothies, and quesadillas to brownies.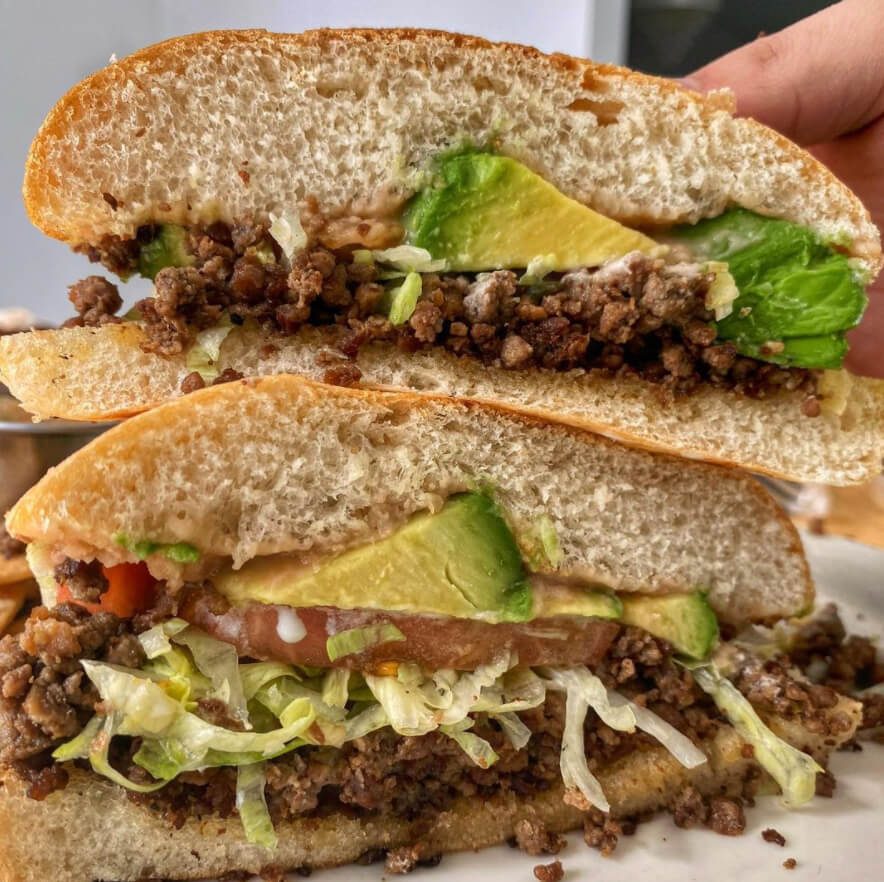 Bradley Beach, NJ
What's better than tacos by the shore? Nestled among the busy streets of Bradley Beach, New Jersey, the Hidalgo family opened Luna Verde in 2018, and have been drawing crowds locally and through tourism to their vegan hot spot ever since. Rich guacamole, mouthwatering chimichangas, and housemade agua frescas decorate the menu. The business has also partnered with Dig Deep—a charity focused on helping bring running water to Americans who need it most—to launch a Navajo taco. Highlighted as a "dish of resilience," 20% of each sale from this menu item goes to the charity to help bring water to 2.2 million Americans.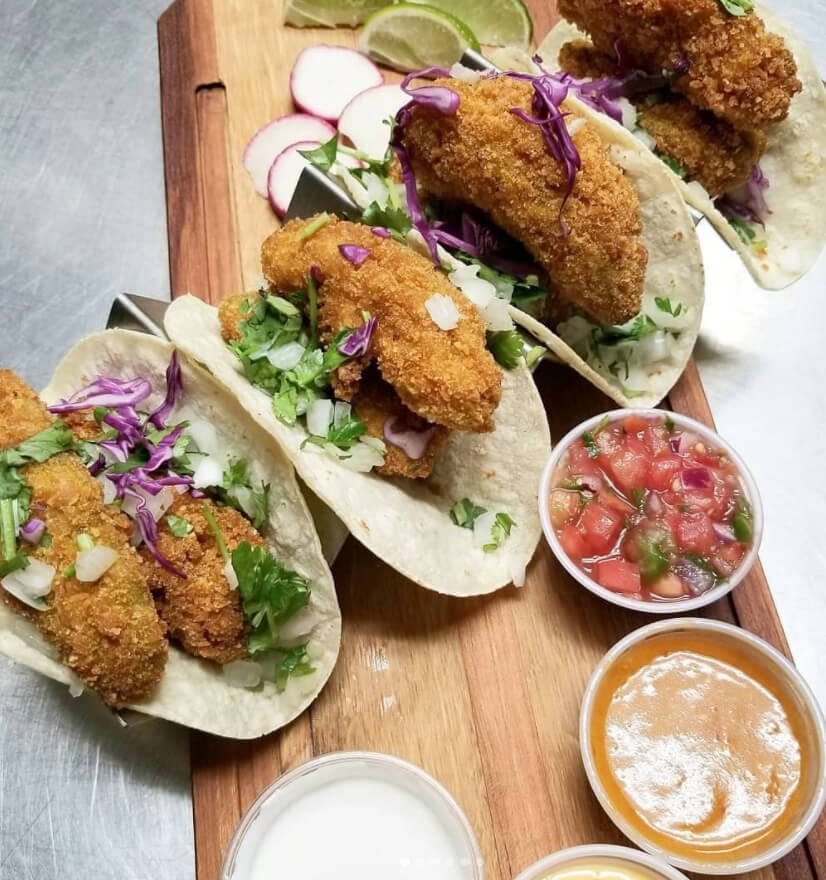 Santa Ana, CA
Tucked inside Santa Ana's 4th Street Market, full of innovative restaurants in a bustling foodie town, Loreta Ruiz, a Mexico City native, founded La Vegana Mexicana. The concept originally started as an OC pop-up, but turned into a fully formed business in 2019 and has been drawing vegans and non-vegans alike ever since. All traditional, all vegan, and all gluten-free, some dishes include tamales (both sweet and savory) cauliflower ceviche, bacalao (also known as Basque-style codfish), and spicy menudo.
Costa Mesa, CA
Just weeks away from celebrating one year at their storefront in Costa Mesa, David Aguilar and Julia Chavez opened Vegan by El Zamorano originally as a parking lot pop-up. The first 100% vegan taqueria in Orange County, the pair have developed a loyal following of foodies in search of delicious Mexican fare. One of the most popular dishes is the chile relleno plate, though the mouthwatering options don't stop there. Guests can also select made from scratch meats, tortillas, and cremas packed into tacos, burritos, quesadillas, and tortas. Don't forget to order an agua fresca to wash it all down!