If you're a fan of all things coconut, you're going to want to celebrate National Coconut Day this Friday, June 26. Sure, you could just add some coconut milk to your morning oats, or pour a cup of coconut water to drink with your meal at home, but why not pick up something special from one of the spots below? Here's our list of plant-based places in LA that offer coconut-centric dishes and delicacies sure to please every palate.
RELATED: Black-Owned Vegan Business Spotlight: T&T Lifestyle
---
Join VegUP and Using My Privilege to take a stand against racism. Click here to learn more and donate now.
Cafe Gratitude
Venice, Larchmont, and DTLA
Looking for a coconut smoothie? Head to Cafe Gratitude and order their Creamy Coconut Smoothie, which features coconut meat, almond butter, dates, coconut milk, vanilla, and cinnamon. And if you want a treat to go with it, try their Almond Joy—a vegan take on Almond Joy candy bars, made with dark chocolate, coconut, and almond.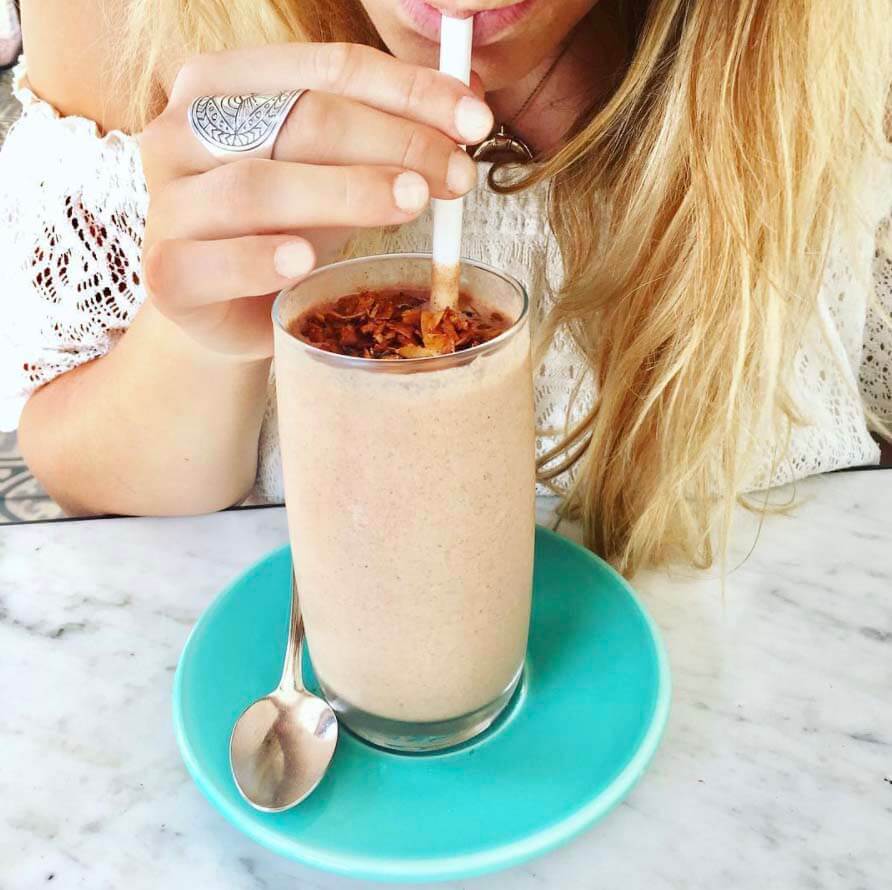 Cocobella Creamery
Hollywood
Vegan coconut milk-based ice cream galore can be found at Cocobella Creamery. Flavors include Cookie Monsta, Lemon Poppy Cake, Strawberry Shortcake, Salted Caramel, and more. It's all gluten-free too.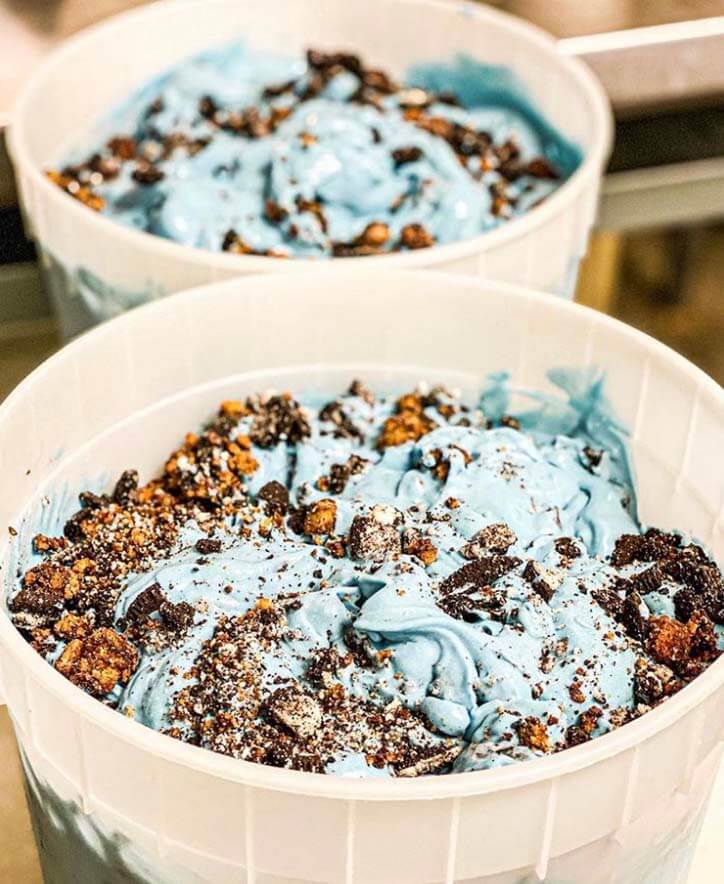 Donut Friend
DTLA and Highland Park
If you're in the mood for a donut, check out Donut Friend's Angry Samoa flavor. This take on a Samoa cookie-flavored donut is a vanilla cake donut dipped in chocolate and topped with caramel, toasted coconut, and chocolate stripes.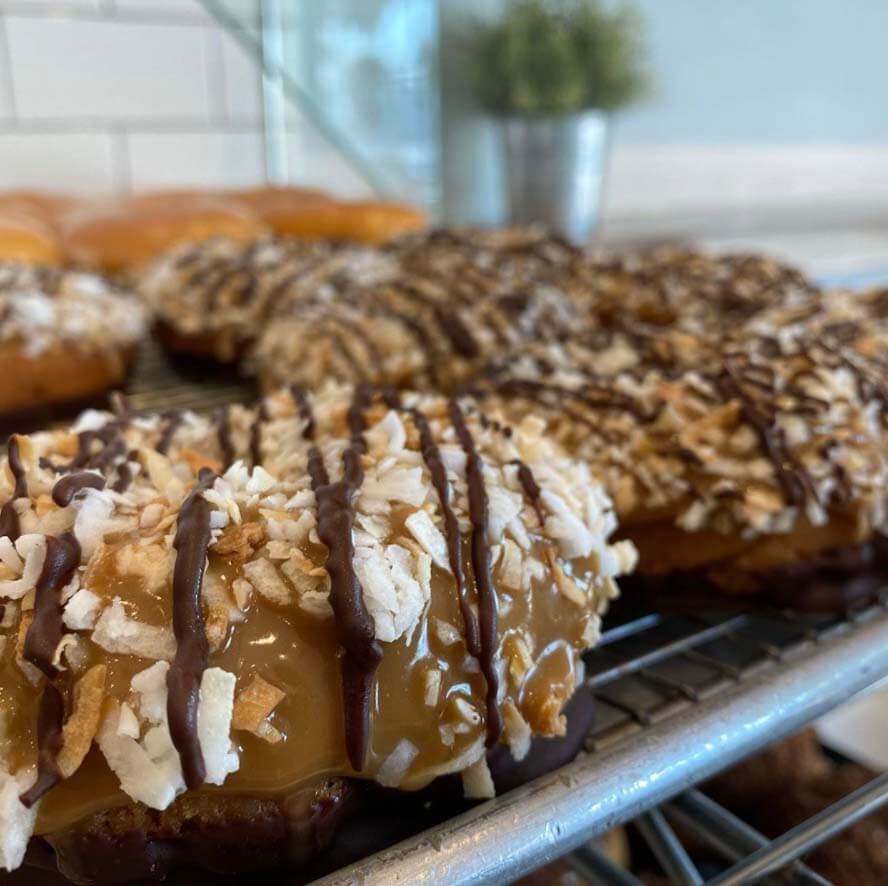 The Good Good
East Hollywood
The Good Good bakes up a couple of coconut-centric pastries available for the pastry lovers out there. This includes their Pineapple Coconut Scone, Coconut Cocoa Muffin, and Coconut Lime Croissant, which is a coconut cream-filled croissant topped with creamy lime drizzle.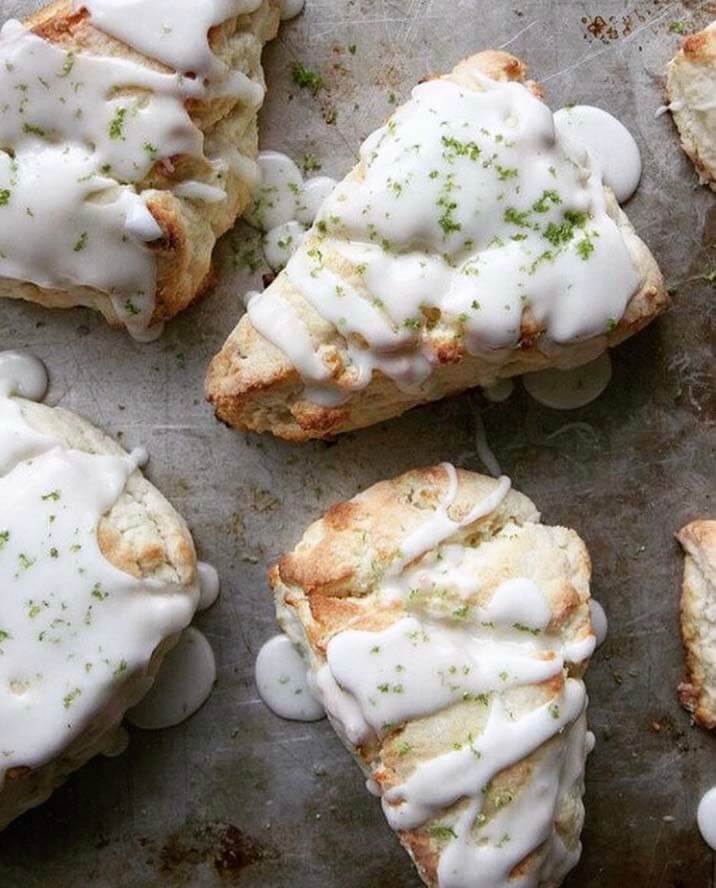 Gracias Madre
West Hollywood and Newport Beach
Craving something more on the savory side? Pick up Gracias Madre's Coconut Ceviche appetizer, which consists of roasted coconut, mango, banana pepper, jicama, cucumber, coconut milk, and fennel.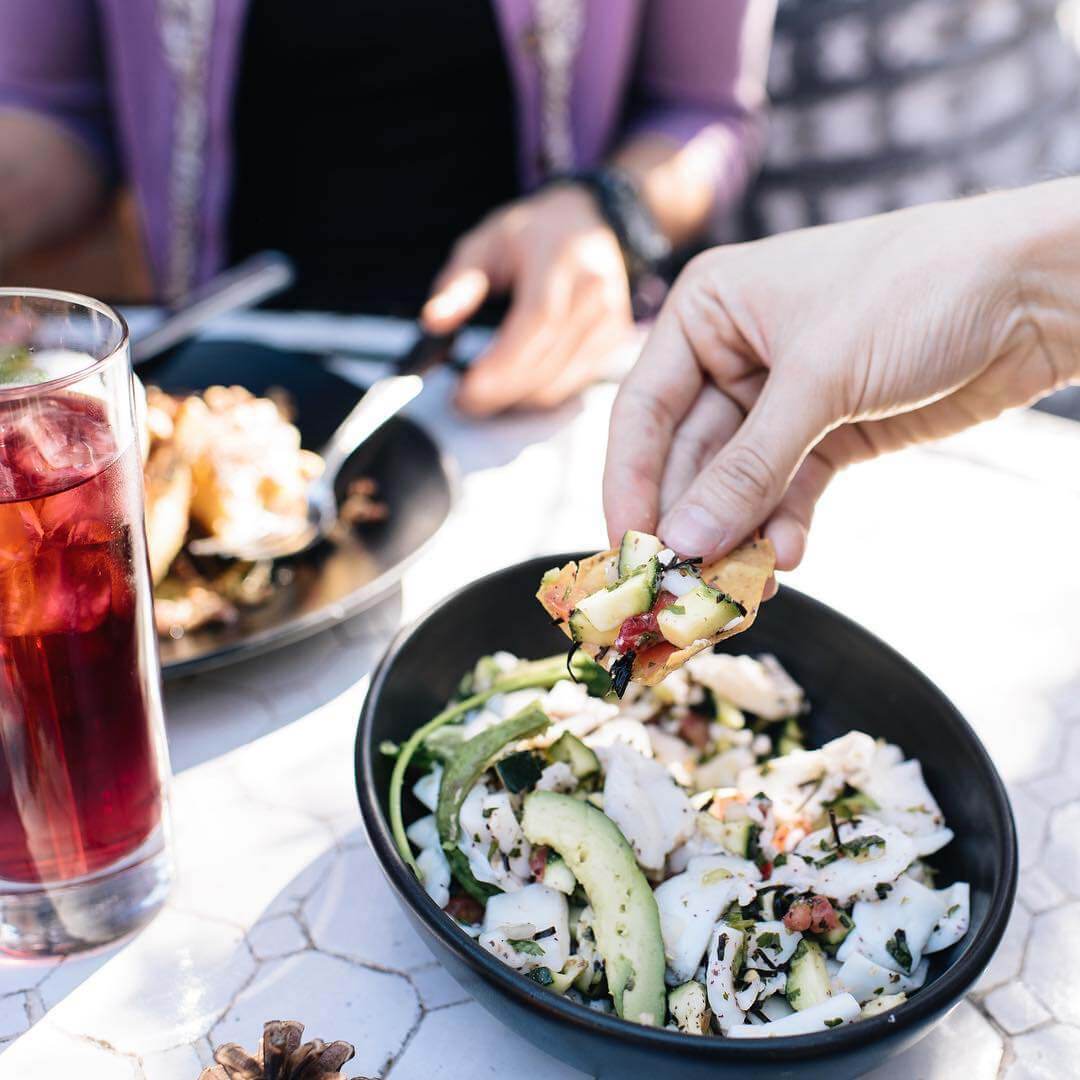 Honeybee Burger
Los Feliz and West LA
Put in an order at Honeybee for a coconut-based milkshake, available in the flavors StrawBEErry, Blossom (orange creamsicle), Choco Bee, or plain vanilla. They also make a soft serve that's crafted with a coconut yogurt base and packed with probiotic cultures.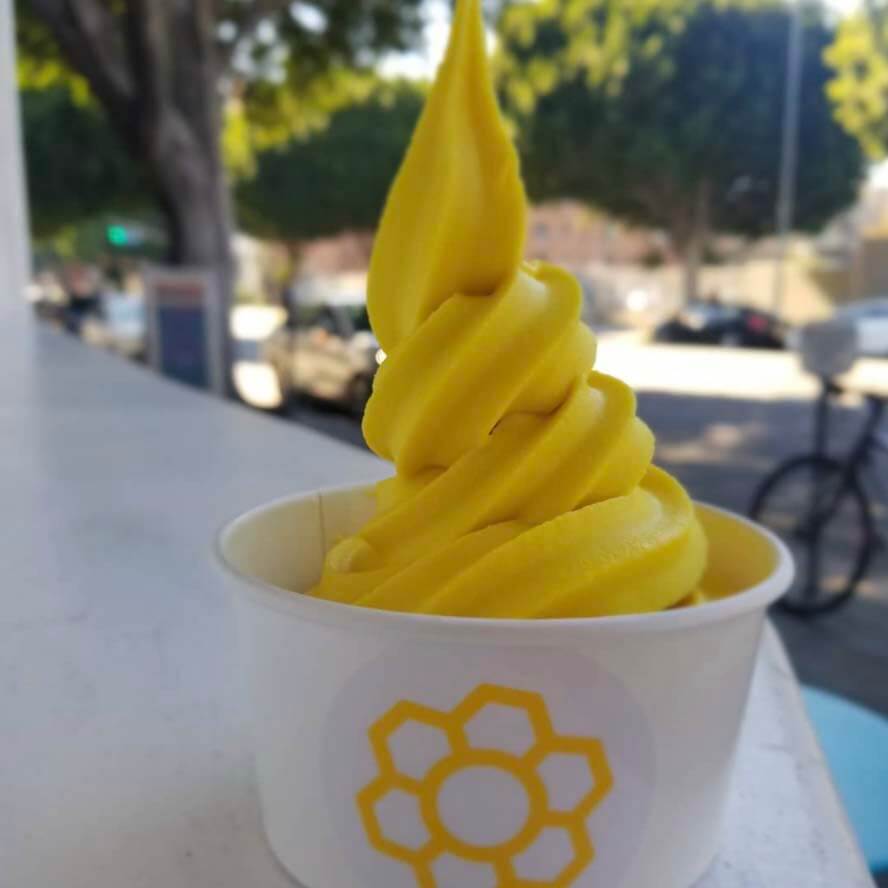 Karma Baker
Westlake Village
Go all out and pick up a coconut-themed cake at Karma Baker. The vegan and gluten-free bakery's Chocolate Coconut Crème Cake is their famous brownie serving as the base for silky smooth chocolate crème, topped with their light and fluffy coconut crème mousse. Or go for their Pineapple Coconut Cake, which is their moist pineapple cake that has each layer filled with creamy coconut frosting, and is decorated with toasted coconut shaving.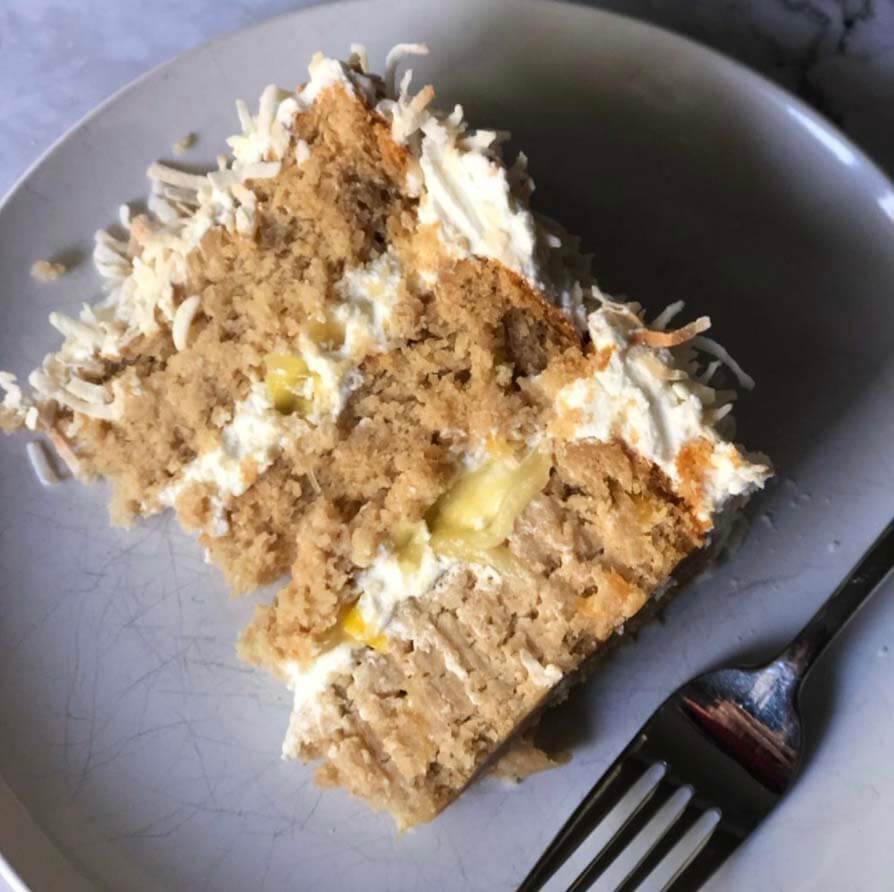 Salaya Kitchen Plant-Based Kitchen
Los Feliz
This Thai spot has so many items on their menu that feature coconut, you could make a four-course meal out of it. For starters, they offer their Tom Kah (a Thai spicy and sour coconut soup) and Coconut Noodle Soup. For mains, they cook up a range of curries that are like Thai curries usually are—coconut milk-based—in options of their Panang, Yellow, Green, Pineapple, Duck, Pumpkin, Avocado Green, and Crispy Fish Panang. For sides, try their Coconut Rice. And, of course, they serve fresh young coconuts to drink. Finally, finish it all off with their Coconut Ice Cream for dessert.