Popsicles are always a good idea, especially in summer. From light and refreshing fruity flavors to richer and creamier chocolaty ones, you really can't go wrong. Here's a roundup of some of the best vegan and vegan-friendly brands to check out for these frozen treats.
RELATED: 13 Store-Bought Cheesy Vegan Snacks We Love
---
Join VegUP and Using My Privilege to take a stand against racism. Click here to learn more and donate now.
Annie's Organic
Organic vegan-friendly line Annie's offers totally vegan fruit juice pops. Available in Organic Grapes Galore and Organic Cheerful Cherry, both flavors are made with real fruit juice and have no added artificial flavors, colors, or high-fructose corn syrup.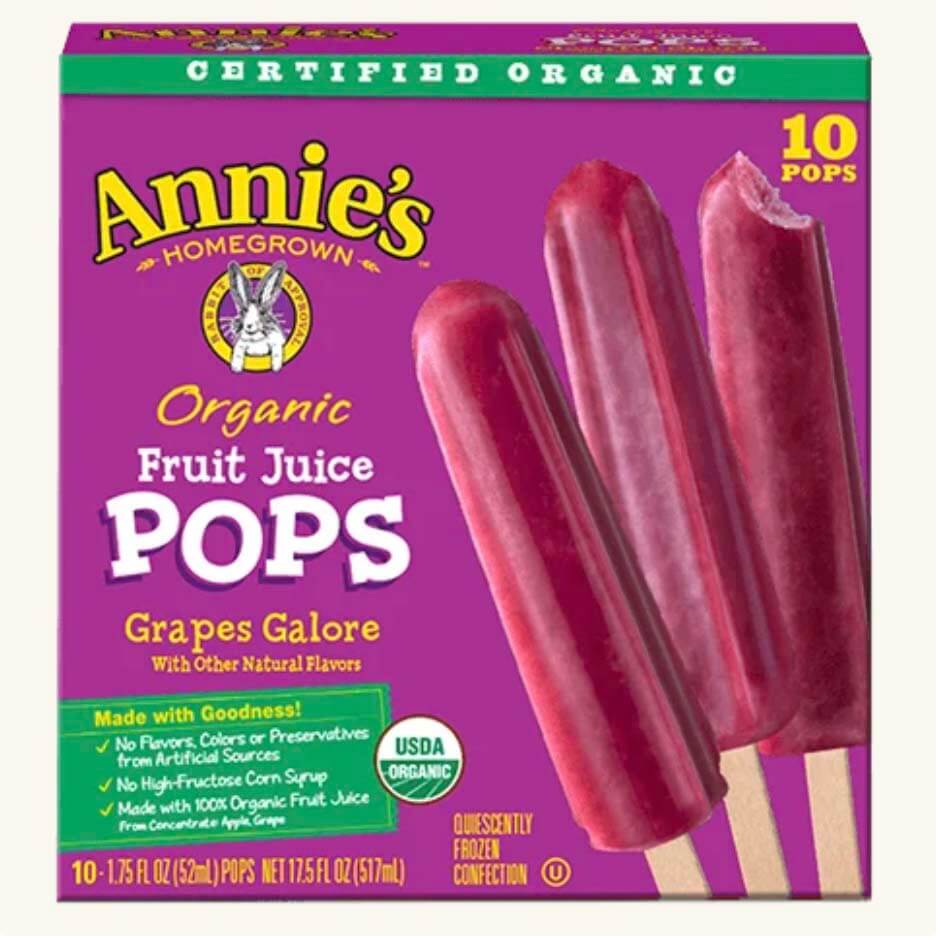 Chloe's Fruit
Made with only fruit, water, and cane sugar, all-vegan Chloe's Fruit makes popsicles galore. They've got fruit pops in flavors like Lime, Strawberry, and Dark Chocolate, oat milk pops in varieties like Mint Chip Oatmilk and Salted Caramel Oatmilk, dipped pops like their Coconut Dipped and Banana Dipped, as well as specialty pops revolving around things like Nickelodeon and Marvel. Additionally, all of them are gluten-free.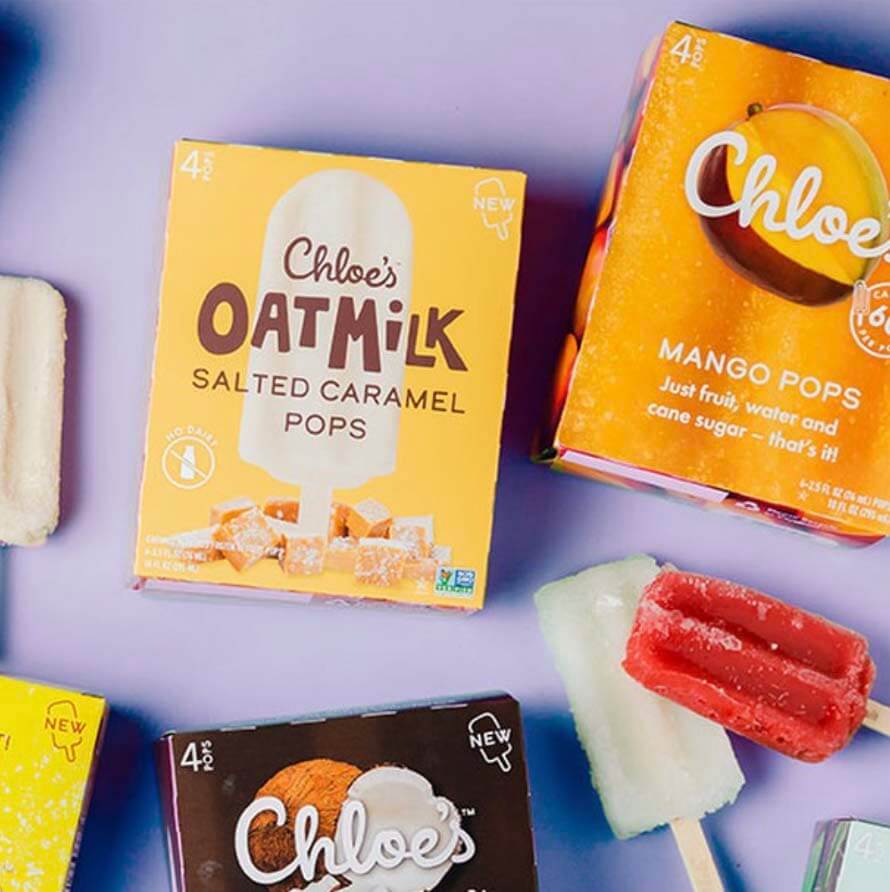 GoodPop
GoodPop produces a variety of vegan popsicles in the categories Cleaned Up Classics, Fruit, Push Pops, and Freezer Pops. They have richer flavors like Chocolate Fudge and Orange N' Cream, as well as light flavors like Watermelon Agave and Hibiscus Mint, plus even a few flavors that contain no added sugar, such as their Cherry + Lemonade.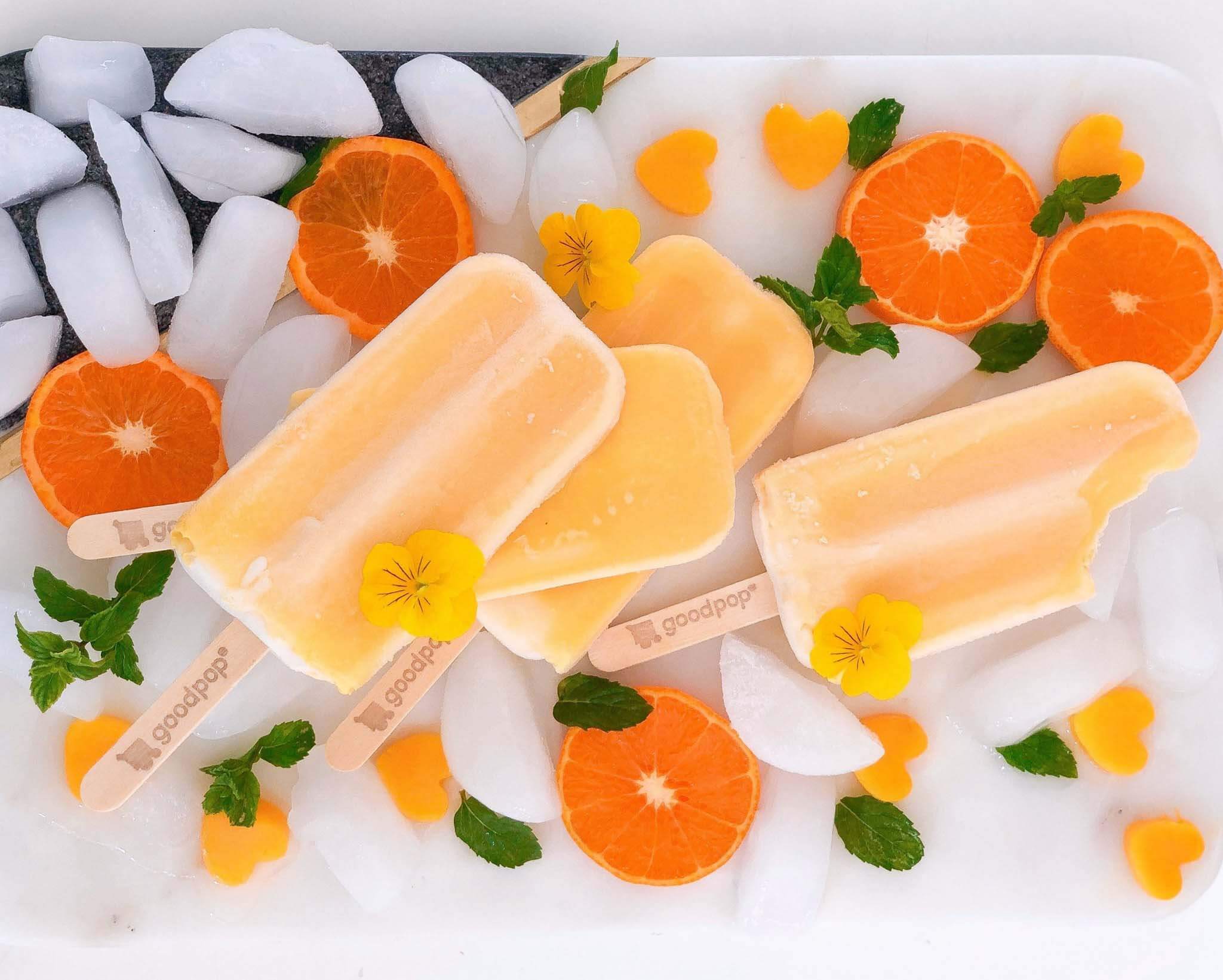 Photo credit: @pureveganfood on Instagram
Jolly Llama
All-vegan, gluten-free, and soy-free, Jolly Llama is a frozen desserts brand whose product lineup includes their Sorbet Pops. Flavors of these include Pineapple Sorbet, Mango Sorbet, Blackberry Sorbet, Strawberry Sorbet, and Raspberry Sorbet.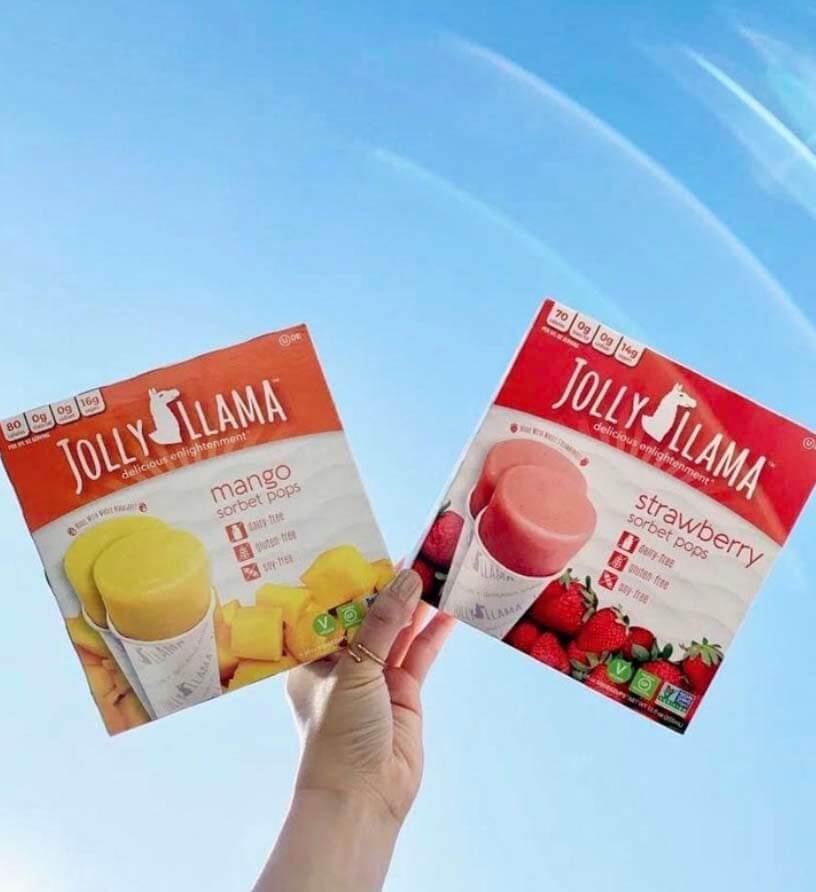 Modern Pop
Modern Pop crafts vegan frozen fruit bars, along with made-with-avocado ice cream bars in an array of flavors. Their fruit bars come in Fruit Punch and Tropical, and are made with flash-frozen whole fruit, which freezes farm-fresh fruit at peak ripeness to optimize flavor and nutrients. Plus, no refined sugar is added. Their ice cream bars come in Cookies n' Dream, Chocolate Fudge, and Mint Chip.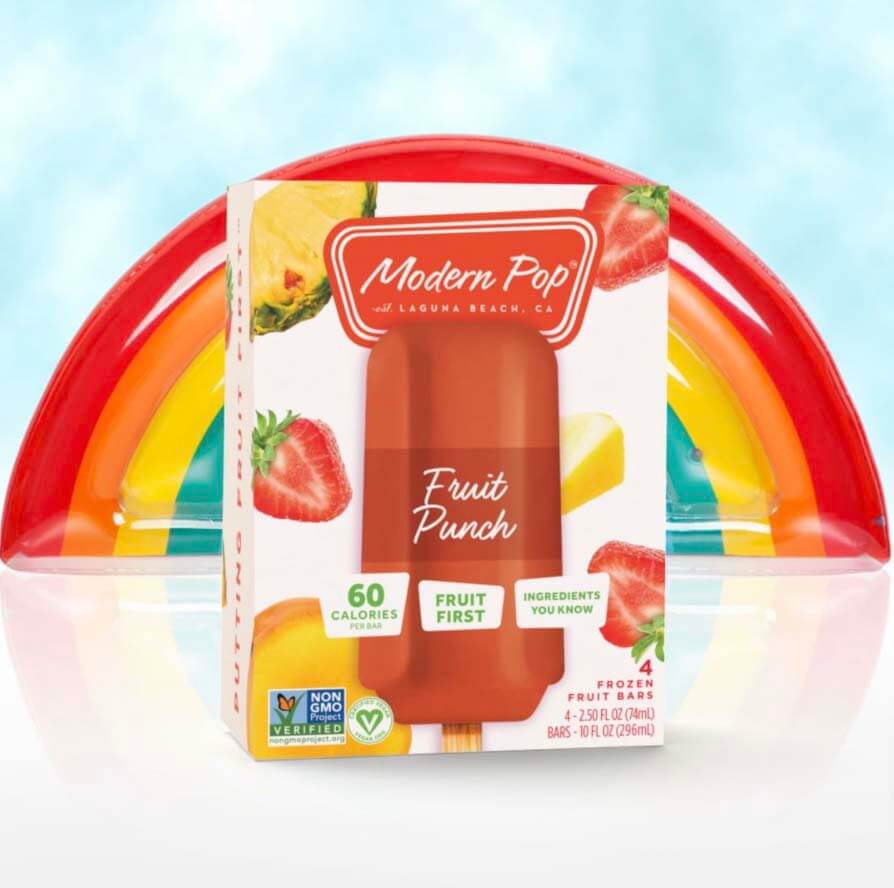 Outshine
Outshine is a line of frozen fruit bars that offers a handful of vegan-friendly options. This range includes flavors like Acai Blueberry, Lemon, Peach, Tangerine, and more.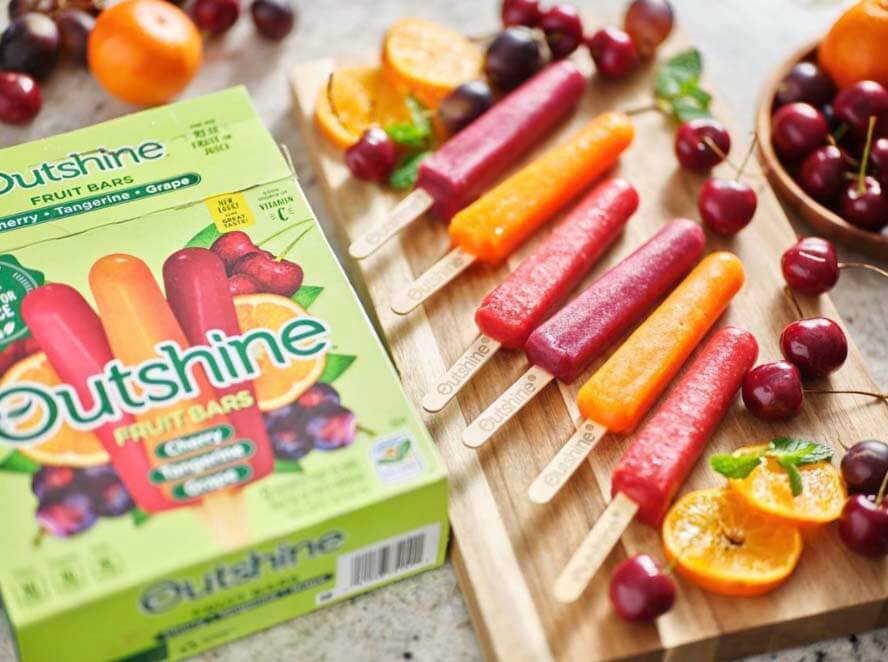 Ruby Rockets
Ruby Rockets is a brand of gluten-free and vegan-friendly popsicles that combines fruit and veggies into frozen pop treats. The majority of their line is vegan, with the exception of their Coconut Milk Better Bars (contain D3). So, a handful of their flavors, such as their Galaxy Green, Far Out Fudge, and Orbit Orange are up for the taking.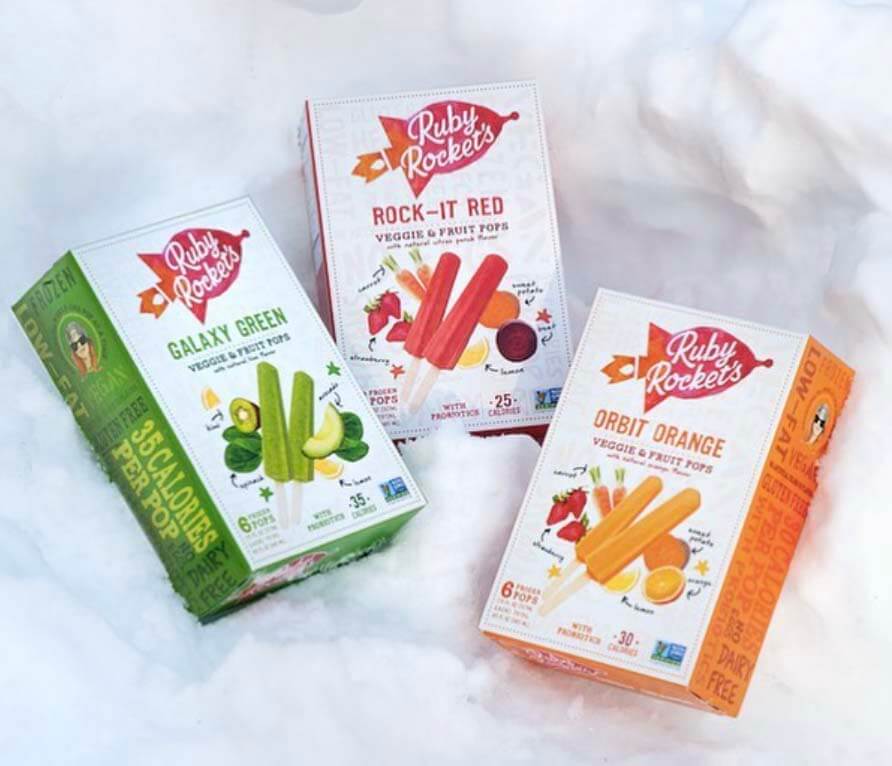 Feature image photo credit: @pureveganfood on Instagram