Sunday, June 7 is National Chocolate Ice Cream Day, and why not celebrate if you love ice cream and chocolate? As the second most common flavor of ice cream, chocolate ice cream has been popular since its inception in the late 1800s. Today, there are several variations of the favorite—brownies and chocolate, anyone? Here are some spots in LA that you can head to for pickup or have delivered to celebrate.
RELATED: Black-Owned Vegan Restaurants to Support in Los Angeles
---
Join VegUP and Using My Privilege to take a stand against racism. Click here to learn more and donate now.
Cocobella Creamery
Hollywood
This 100% vegan ice cream shop stocks a bunch of ice cream flavors—made with either a coconut milk or oat milk base. Most are also gluten-free, nut-free, and soy-free. Cookie Monsta (coconut milk base), Cookies n' Cream (oat milk base), and Chocolate Brownie (oat milk base) are just three of their many chocolate flavors.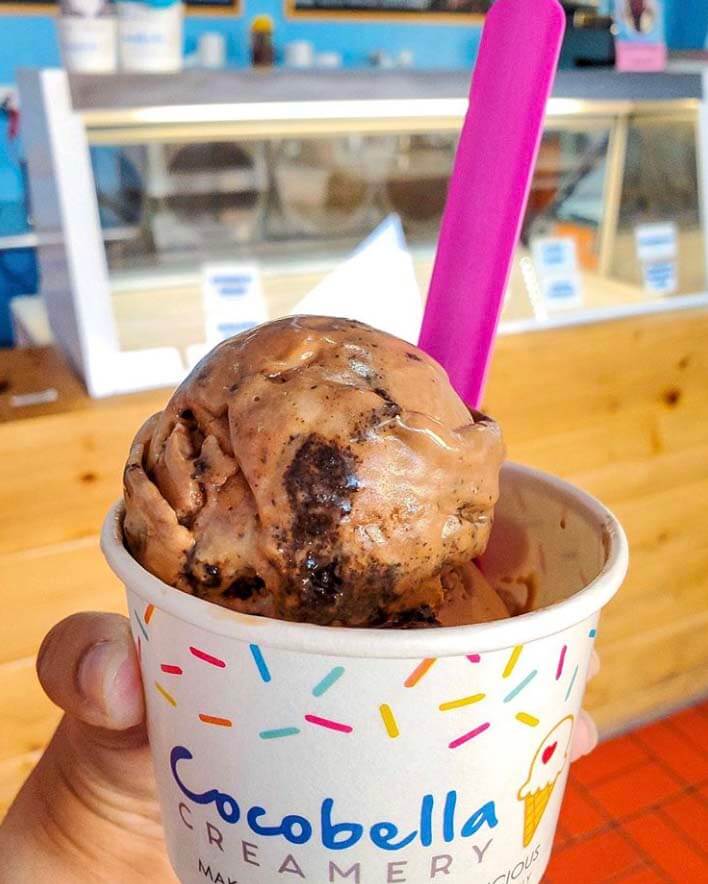 Frozen Fruit Co.
Santa Monica
If you're seeking vegan ice cream made with simple and minimal ingredients, stop by Frozen Fruit Co. Their ice cream is made from fruits and plants, and is sweetened only with natural fruit sugar. The shop's Chocolate Mint, Salted Chocolate, and plain Chocolate are all made with less than five ingredients and are a perfect way to celebrate the day.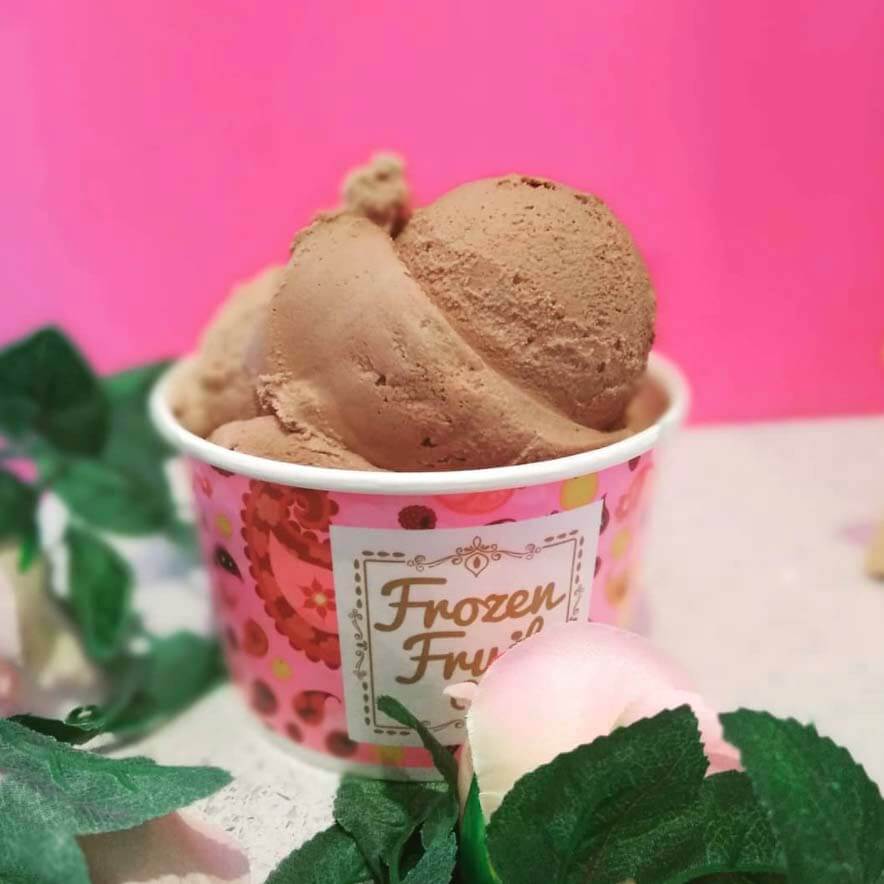 Hug Life
Garden Grove, Long Beach, and Orange
If you're in or nearer to the OC, head to one of Hug Life's locations for all-vegan ice cream. They currently make two chocolate flavors—Chocolate and Rocky Road. Their Chocolate is additionally free of gluten, nuts, and soy, and their Rocky Road is gluten-free.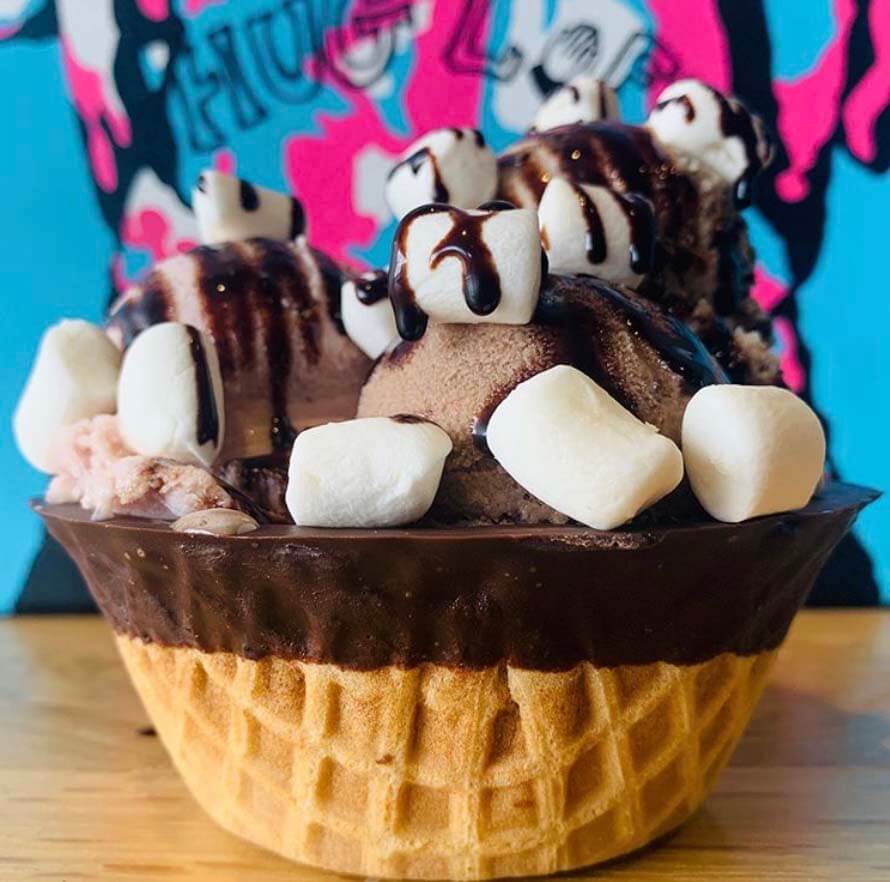 Magpies Softserve
Silver Lake and Tarzana
While not completely-vegan, Magpies offers a large selection of plant-based options. Their flavors change from day to day, but they usually have at least one or two different vegan chocolate flavors available, such as their Chocolate Milk. Their vegan varieties are almond- or oat milk-based.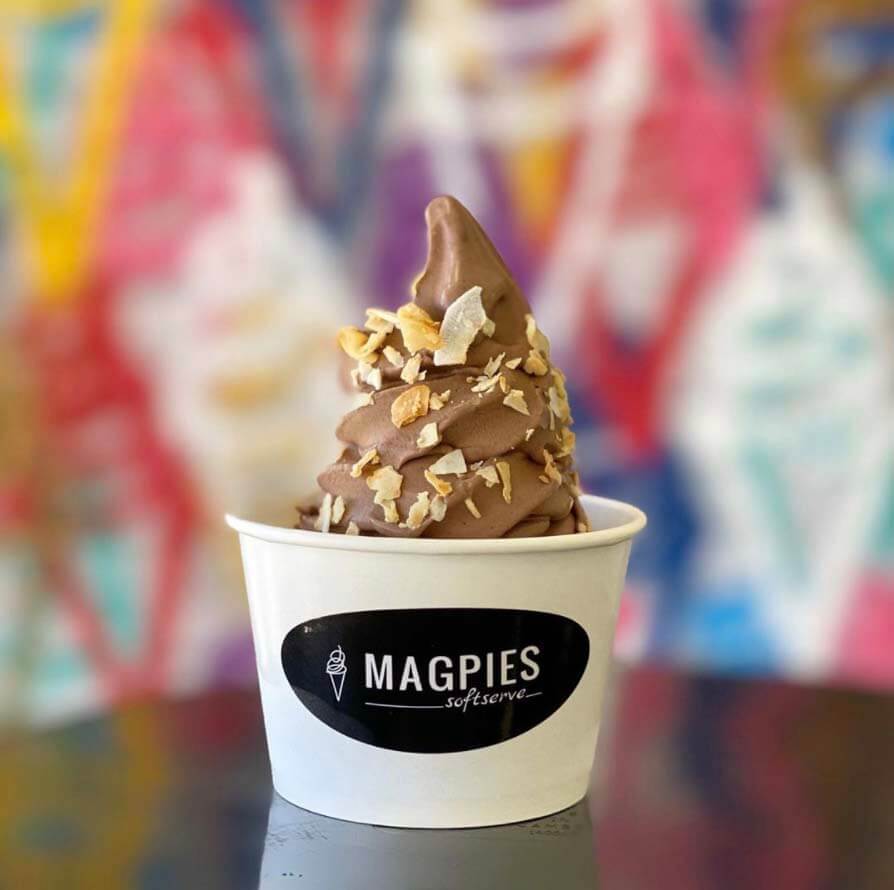 Van Leeuwen
Multiple Locations
Vegan-friendly Van Leeuwen currently offers delivery of their pints and a few of their locations have walk-up service available (check their website for details). A few of their vegan chocolate options include Chocolate, Cookies & Cream Chocolate Swirl, and Chocolate Cookie Dough Crunch. These are either made with a base of cashews, coconut, and cacao butter or an oat milk base.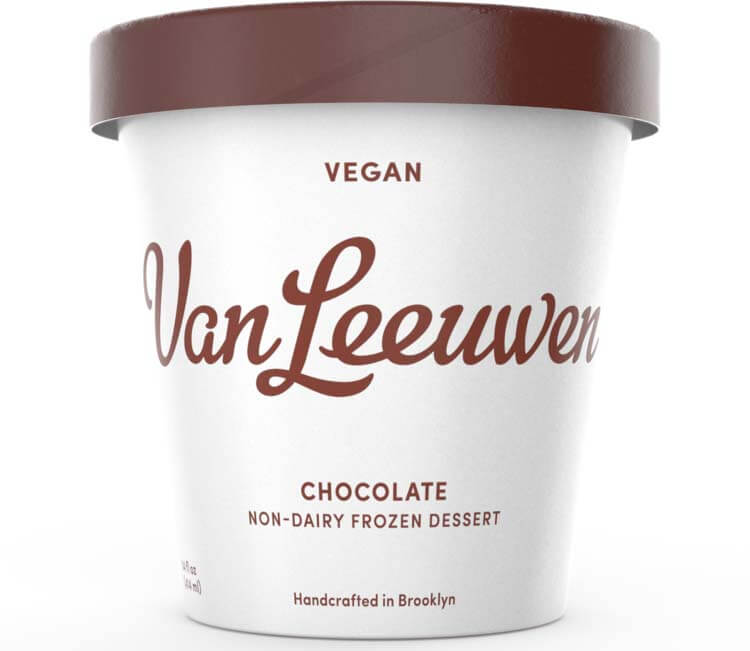 Wanderlust Creamery
Multiple Locations
Wanderlust makes ice cream "inspired by travel," and while their vegan options don't take up that much room on their menu, the vegan chocolate flavor they always have available is definitely worth trying. Inspired by Piedmont, Italy, their vegan Gianduja is a blend of pure cacao and hazelnut paste into dairy-free ice cream.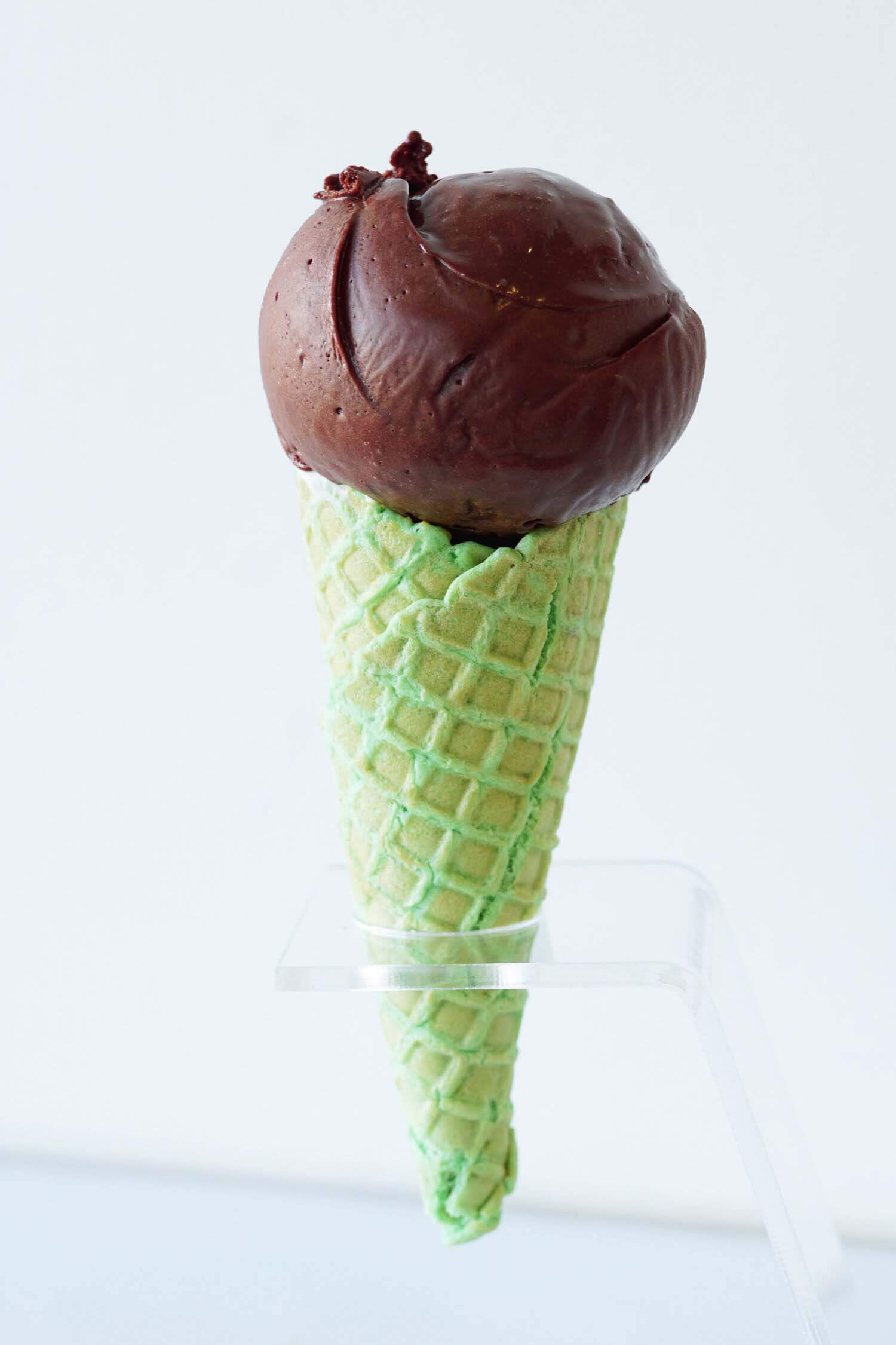 Yoga-Urt
Echo Park and Glendale
100% vegan, gluten-free, and mostly soy-free, Yoga-Urt serves almond- and cashew-based soft serve with a probiotic twist. They pretty much always have their Chocolate Bliss flavor available, and may have a few other chocolate varieties for sale in pints or scooped.