Here's where you can pick up cheap vegan frozen meals in Los Angeles! Whether you can't find all the ingredients to make your favorite recipes or you're just not talented in the kitchen, we've got the age-old question of "What's for dinner?" solved! Save some money and time by picking up these freezer-friendly dishes for you to cook at your convenience.
Vinh Loi Tofu
Cerritos and Reseda
This vegan Vietnamese joint has freezable meals that are sure to keep your taste buds satisfied! Load your freezer with their house-made Fried Rice, Chow Mein, and plant-based meats. What are their meat options? Beef, chicken, ham, and duck. And it's all-vegan, people!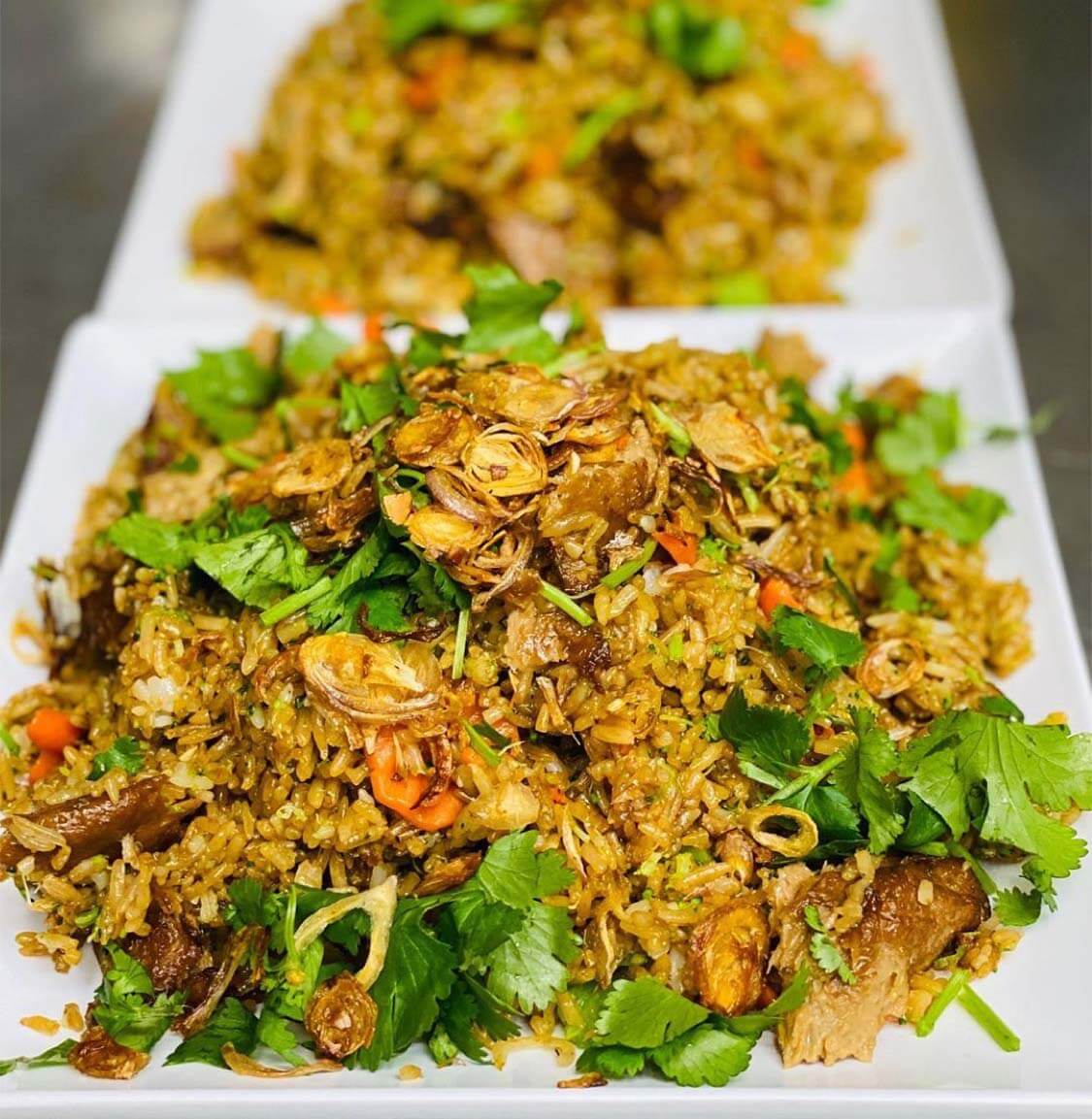 Munchies Vegan Deli
Santa Ana
If you've been eyeing the mouthwatering meals from Munchies, now is your time to give 'em a try! Their frozen items include French Bread Pizzas in cheese or buffalo chicken variations, Asada Breakfast Burritos, and Bacon VcMuffins. Did we mention each dish is $9 or less? Additionally, you can find their house-made meats, cheeses, and sauces online for pickup or delivery. Delivery is now available in California, Washington, Oregon, Idaho, Arizona, Nevada, New Mexico, and Utah.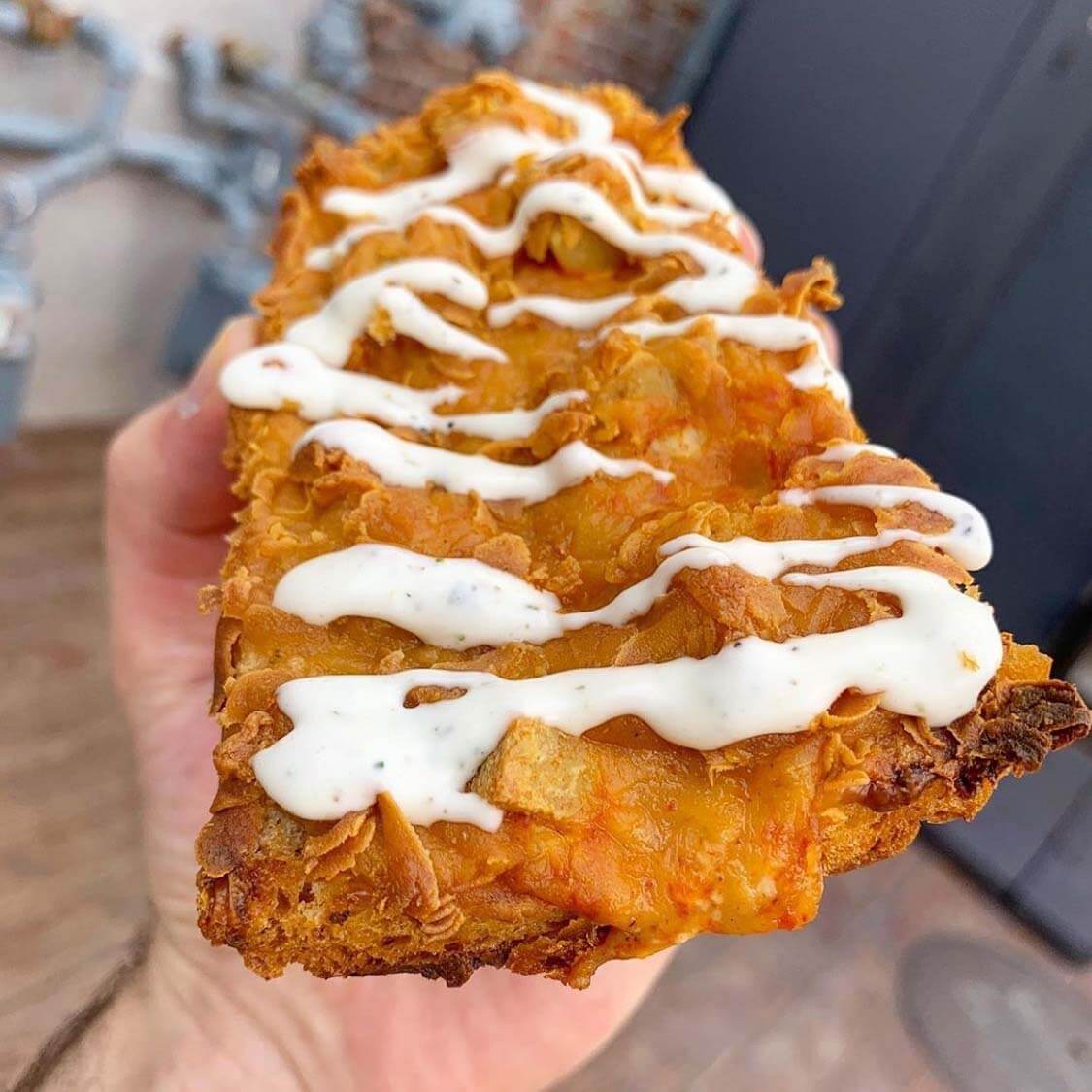 Sage Plant Based Bistro
Echo Park, Pasadena, and Culver City
Are you flying solo? We've found something for you! Sage sells individual ready-to-bake meals to store in the freezer until you're ready to eat! What can you expect? Mac 'n Cheese, Lasagna, Enchilada Pie, Pasta, Pesto & Greens, Eggplant Farmesan, Brussels Sprouts, Black Bean Chili, Yellow Dal Soup, Tomato Bisque, Tortilla Soup, and Broccoli Cauliflower Soup. Yum! The more you buy, the more you save (and the less you'll have to go out for food!). Score 10 meals for $100 or 5 for $60.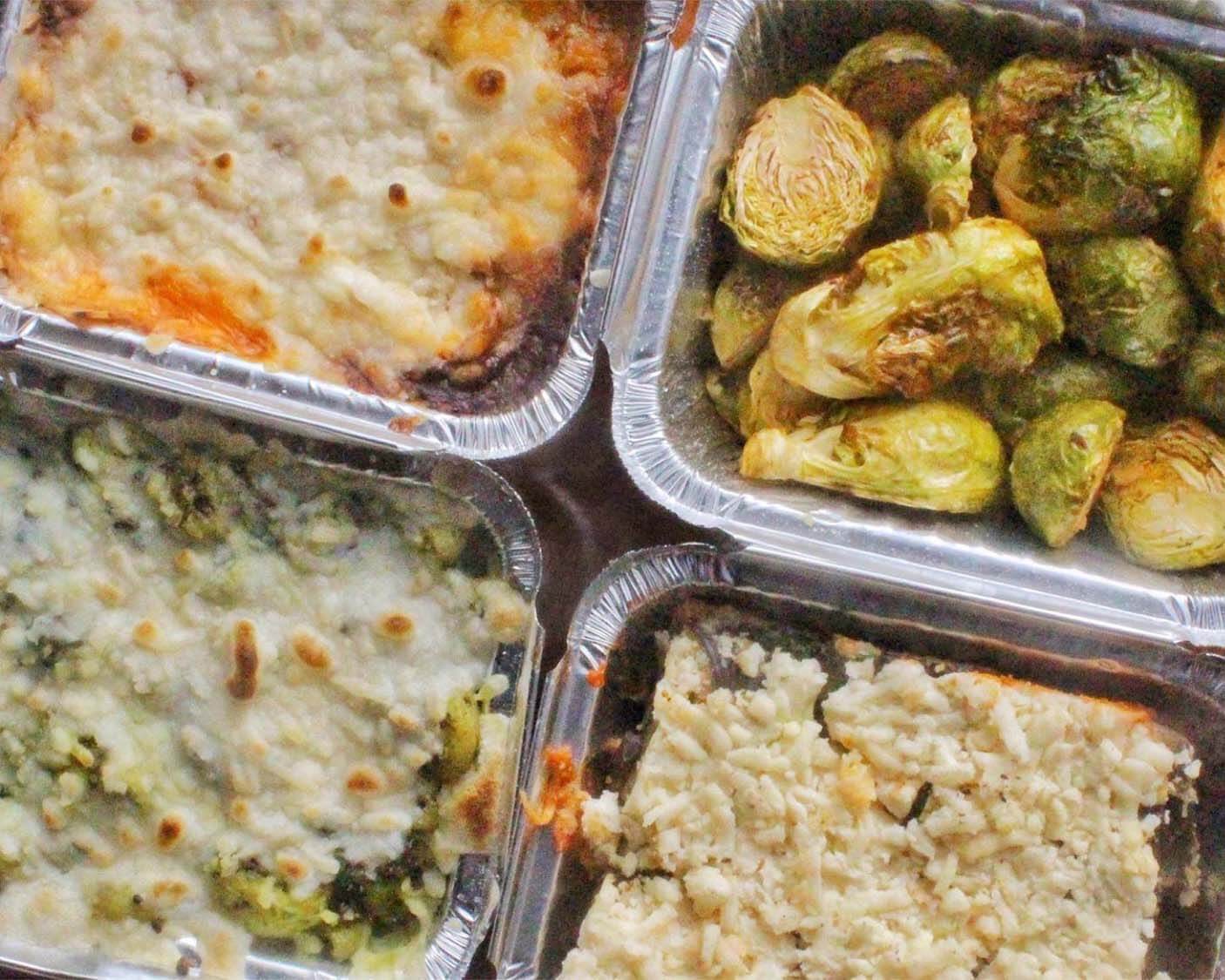 Seabirds Kitchen
Costa Mesa and Long Beach
Do you miss noshing on Seabirds Kitchen's tasty dishes? Not only can you order their meals for pickup or delivery, but you can now purchase a frozen version of their Cheese Pizza to bake the next time your Seabirds craving hits! This 12" beauty is composed of scratch-made dough, sauce, vegan mozzarella, chili oil, and a side of Seabirds sauce. It is currently available at the Long Beach location only.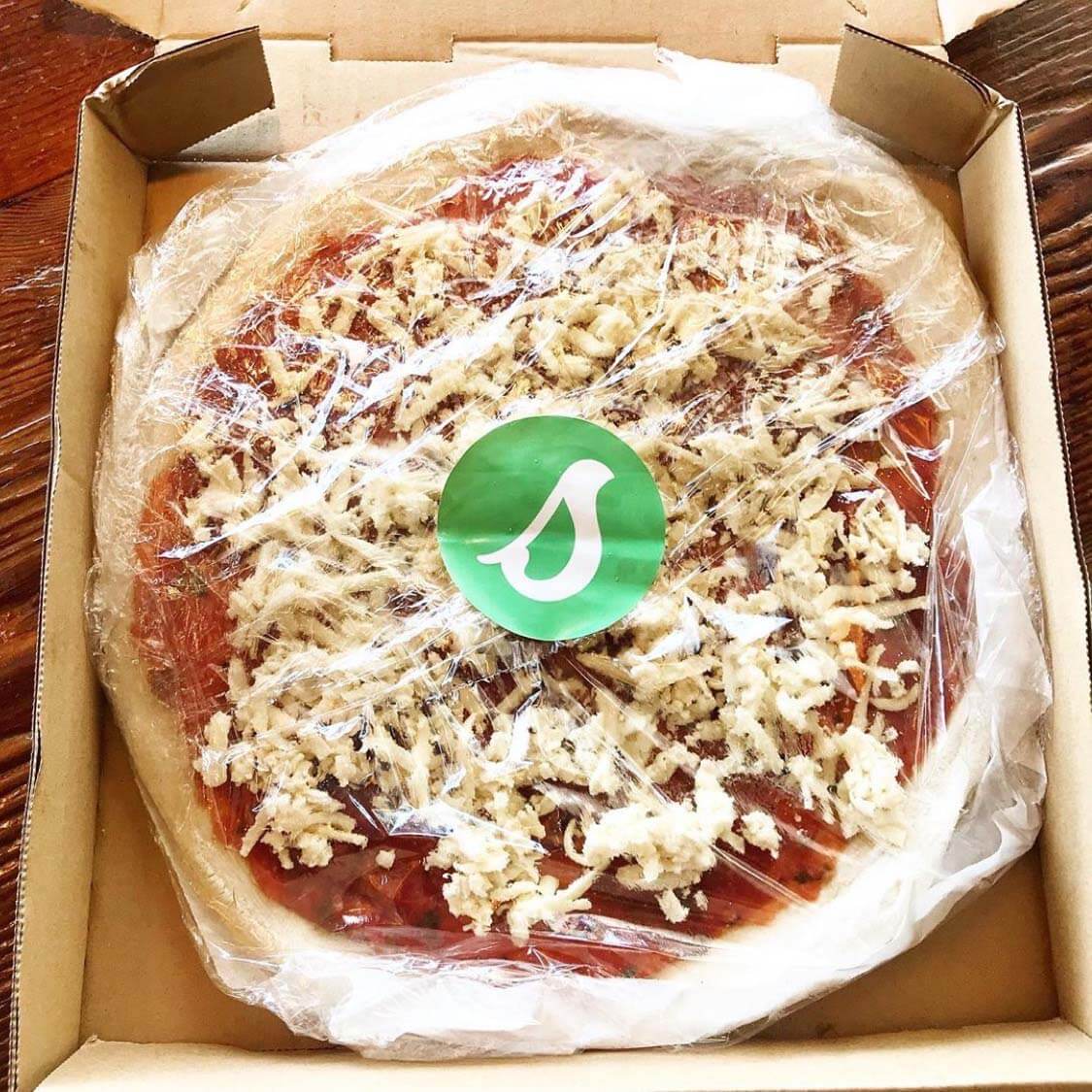 Joi Cafe
Westlake Village
Get your soup fix from Joi Cafe! This all-vegan spot stocks frozen quarts of soup to slurp on whenever you're in the mood. They've got Chili, Lentil Vegetable, Tomato Bisque, Perfectly Potato, Broccoli Cheese, and their rotating Soup of the Day! Who's hungry?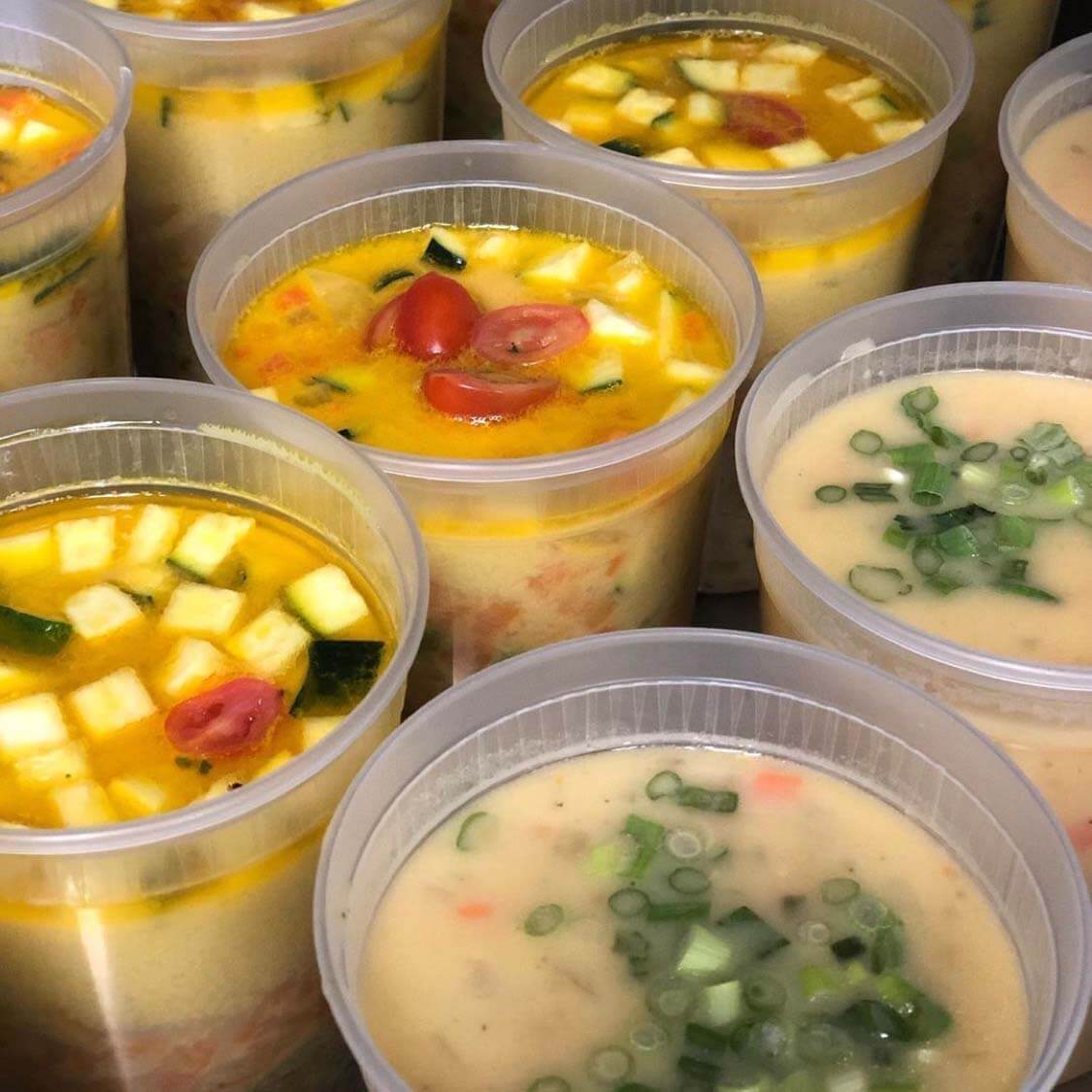 Mama's Tamales
Westlake
Tasty tamales, pupusas, and birria can be in your freezer when you order from Mama's Tamales! Just heat them when you're ready to indulge in the vibrant flavors of El Salvador––without having to leave your house! Aside from scoring crave-worthy eats, you'll be supporting a small family-owned business. It's a win-win!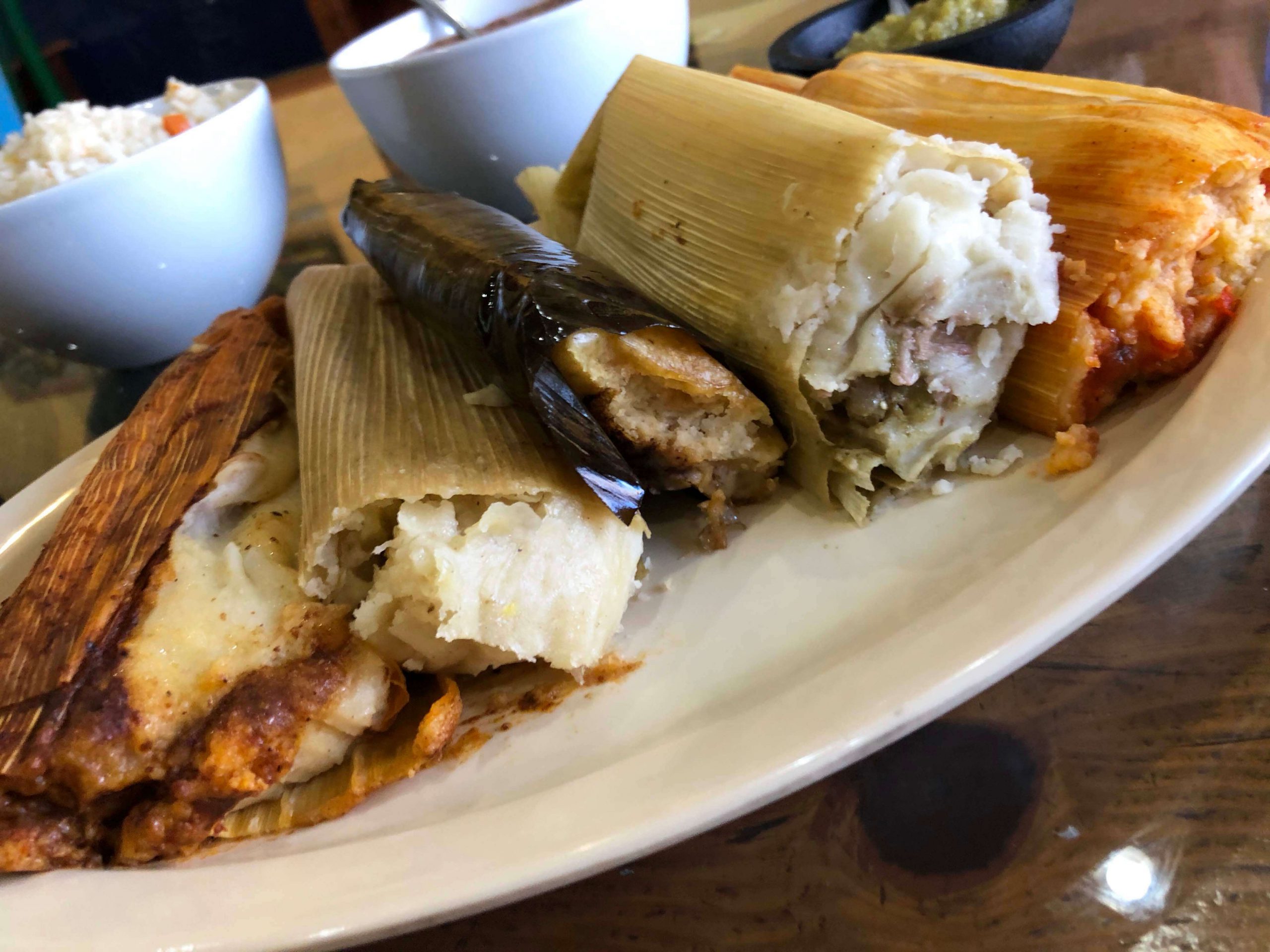 Fresh Brothers
Multiple Locations
This vegan-friendly pizza joint is now offering take-and-bake pizzas for you to enjoy at home! Customize your 'za with vegan cheese and your favorite toppings, choose between curbside pick up or contactless delivery, place it in the fridge or freezer, and pop it in the oven when you're ready to dig in!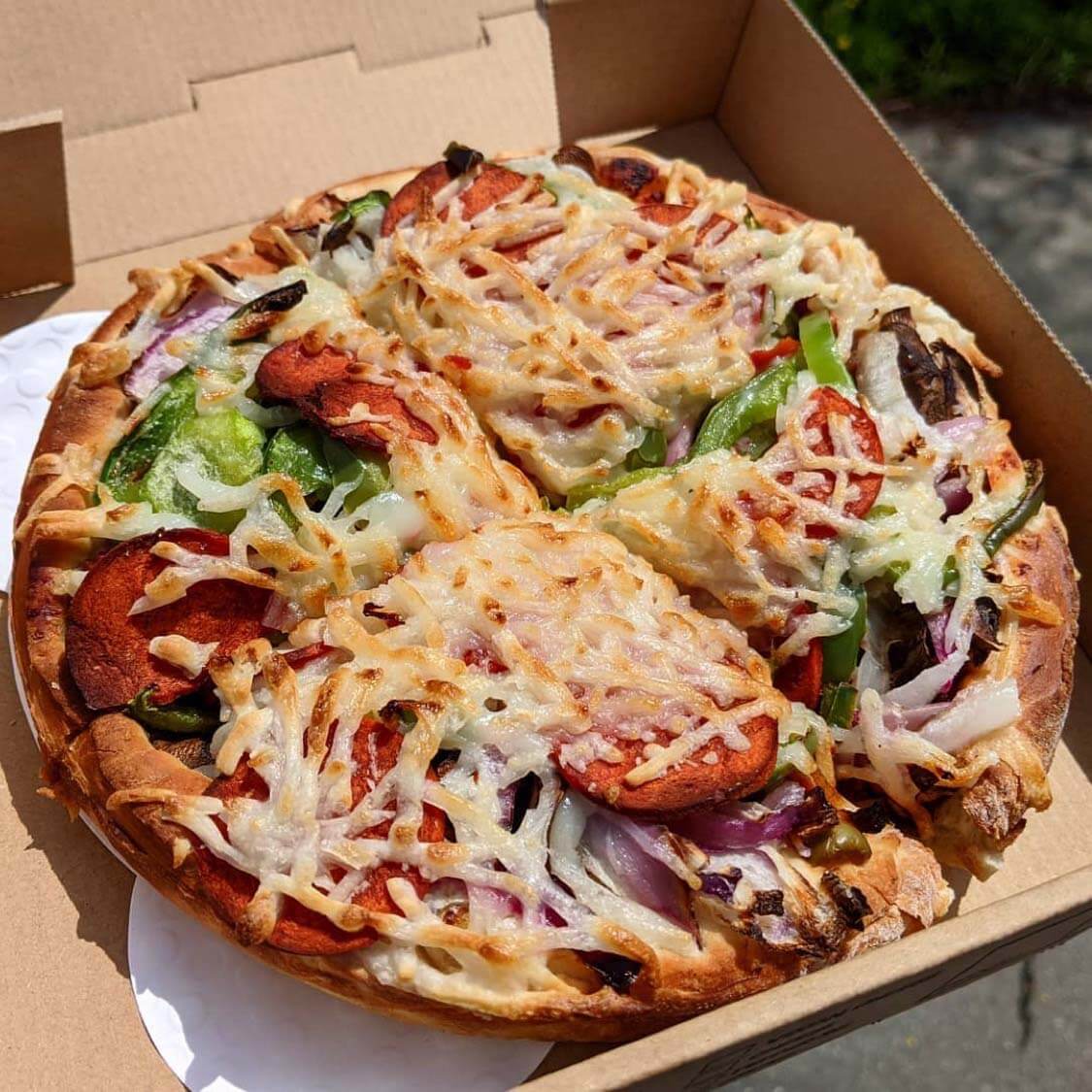 Photo credit: @sothisiswhatieat on Instagram
RELATED: Where to Get Vegan Sushi Takeout and Delivery in Los Angeles
---
Want even more LA vegan food, news, and lifestyle content? Subscribe to VegOut LA Magazine!