Hot diggity dog! Summertime is in full force, and hot dog season is among us. The perfect seasonal cookout fare can be found in vegan form at all major grocers, but where can you grab a vegan dog piled high with all the fixings? We're rounding up some of our favorite vegan and vegan-friendly spots to snag a vegan hot dog around the country.
Las Vegas, NV
Vegan
What happens in Vegas stays in Vegas, usually, but we're not keeping this find a secret. Planted in the busy downtown streets of Las Vegas is the city's first and only hot dog cart, Phyto's Vegan Eats. From the classics decorated with ketchup and mustard to more adventurous fare like a pizza dog and a hot cauliflower dog, you can't go wrong with this Freemont Street find.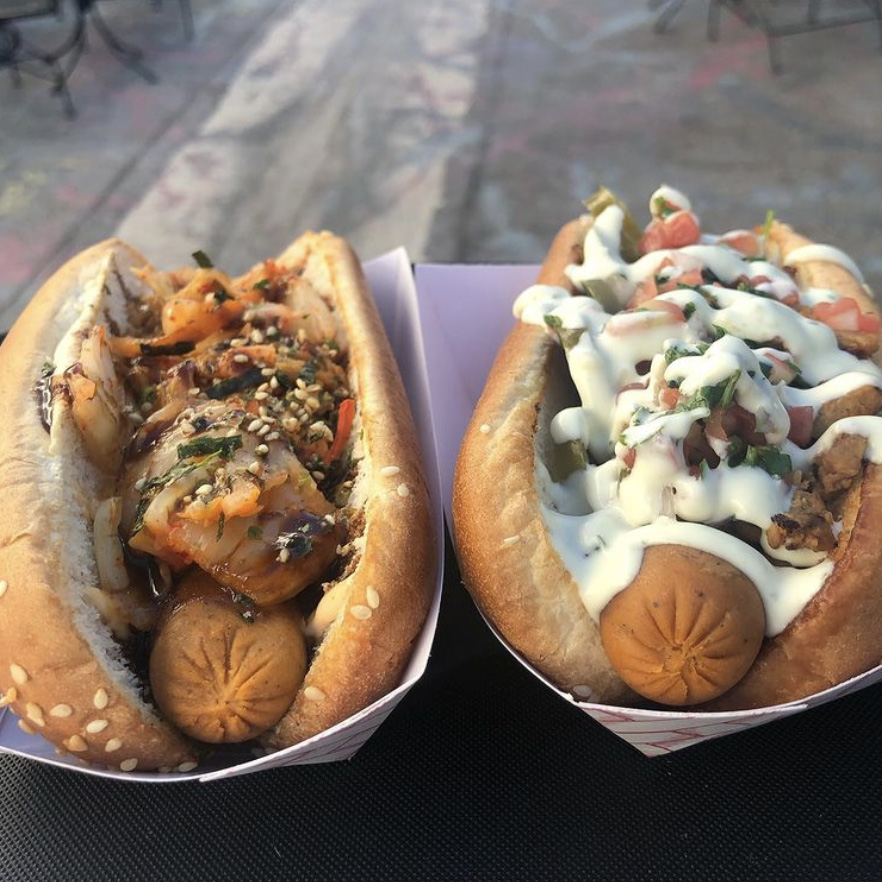 Orlando, FL
Vegan
Usually a parked fixture outside some of the busiest bars in downtown Orlando, Florida, this vegan hot dog stand is a foodie's dream after a few cocktails or as the perfect pregame. Trust me, this writer's done both! While the cart gets repairs, you can still catch the menu at Dharma Fine Vittles at the Orlando or Sanford location. Choose from an all-vegan hot dog or sausage with suggested toppings, or go with the option to build your own. To fit the night scene, get it "drunk style," which includes all—yes all!—the fixings.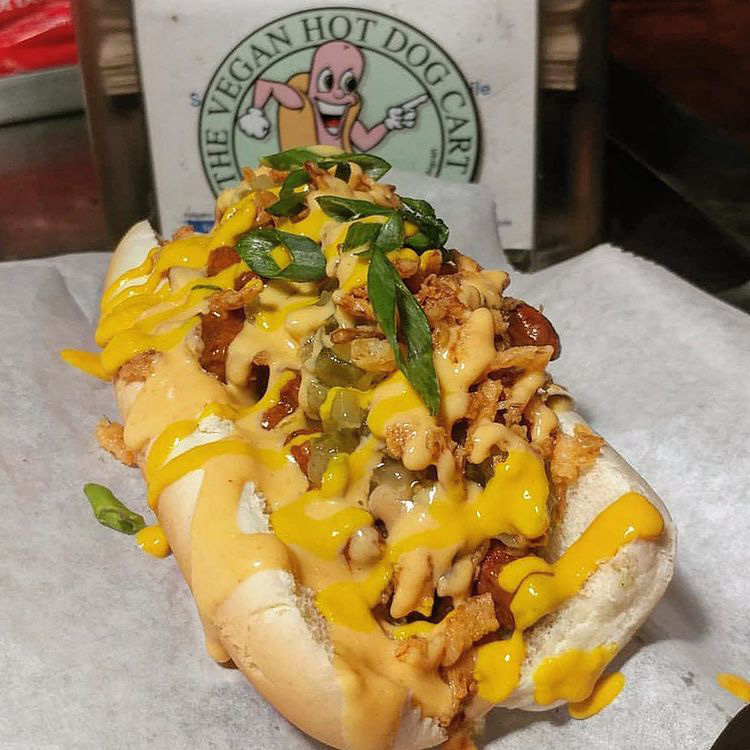 Los Angeles, CA
Vegan-Friendly
As baseball season kicks into full swing, you won't have to sit through nine innings of craving the nostalgia of a good stadium dog with your friends while the Dodgers take on opposing teams. Field Roast's Signature Stadium Dog is now the official vegan Dodger Dog for fans. Available at select stands and suites throughout the stadium, this is a tasty way to enjoy a day at the ball game.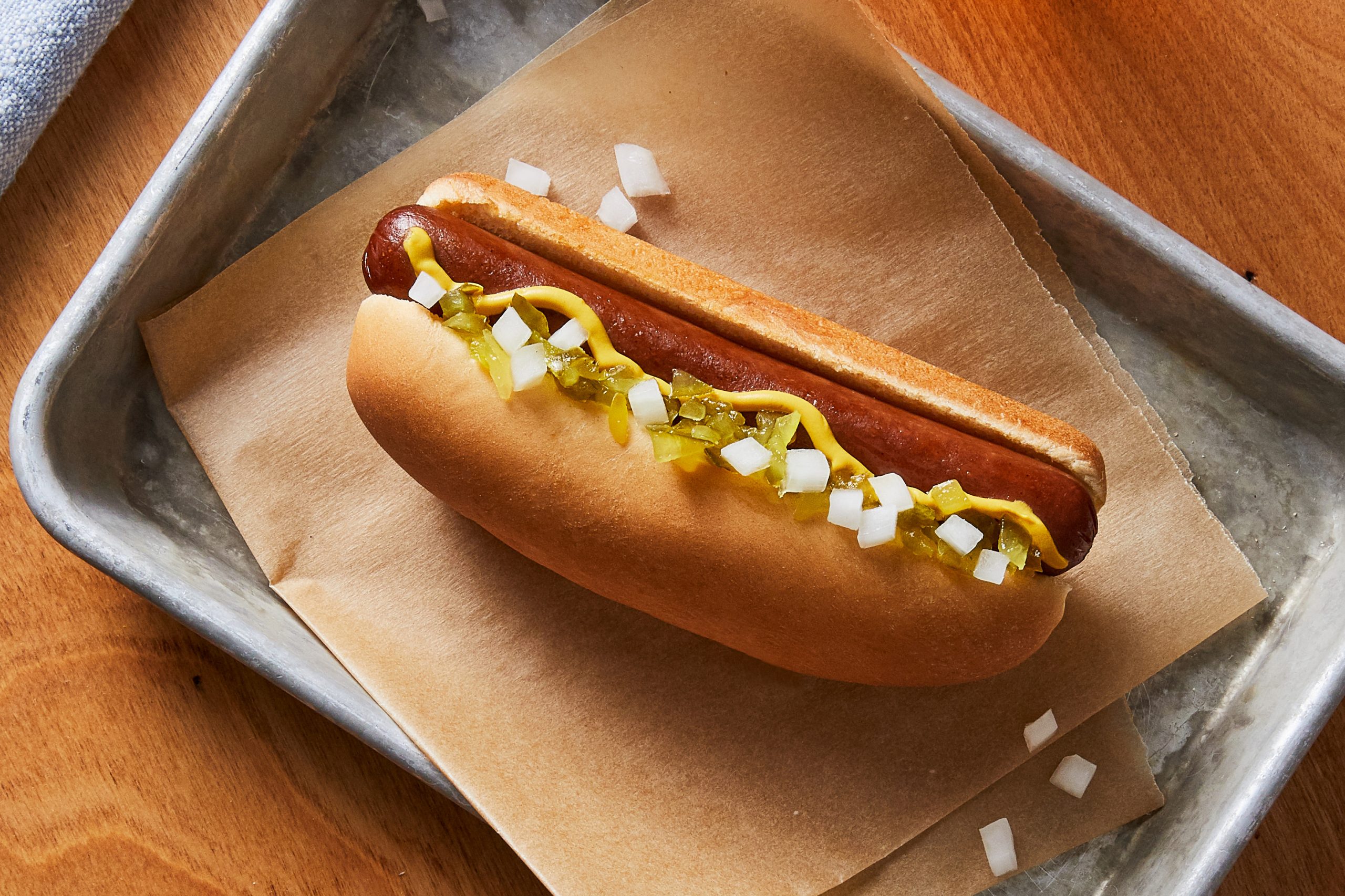 New York, NY
Vegan-Friendly
At the opposite end of the country, in the heart of New York and the yearly 4th of July hot dog eating contest, we have Nathan's Hot Dogs. Long a fixture of American hot dogs, Nathan's Famous officially added a vegan dog to the menu this spring at each of the chain's 13 tri-state area locations, including the century-old Coney Island site.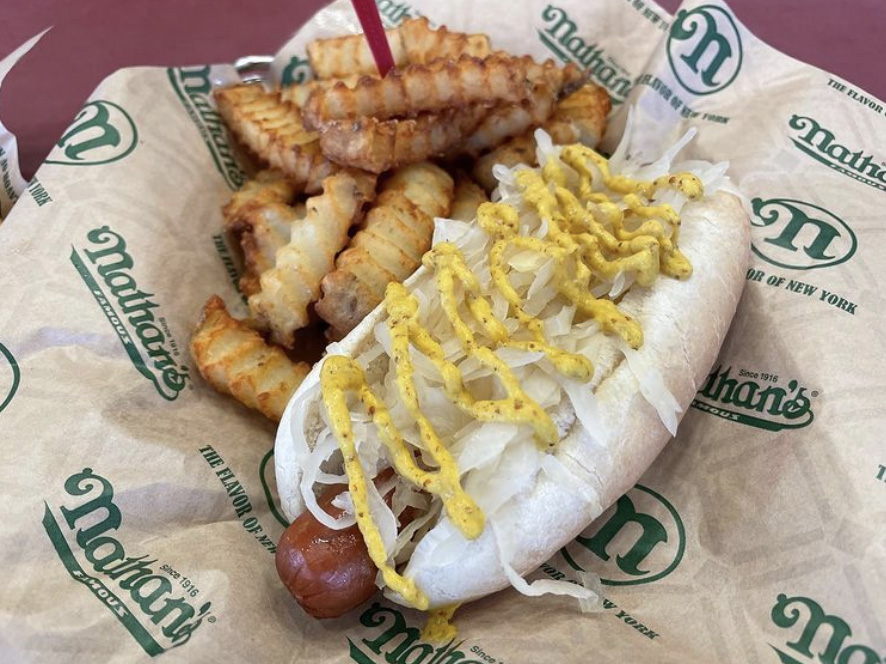 Columbus, OH
Vegan-Friendly
Columbus, Ohio—rising in the ranks of vegan eats—is home to Dirty Frank's Hot Dog Palace, and you'll feel like a prince or princess, doted on with over a dozen vegan options at this hot spot. The restaurant has all of the classics but really hones in on creativity with a Tot-Cho Dog (topped with tater tots, nacho cheese, and jalapenos) and the Ohioana (made with spicy corn relish, celery salt, and sriracha).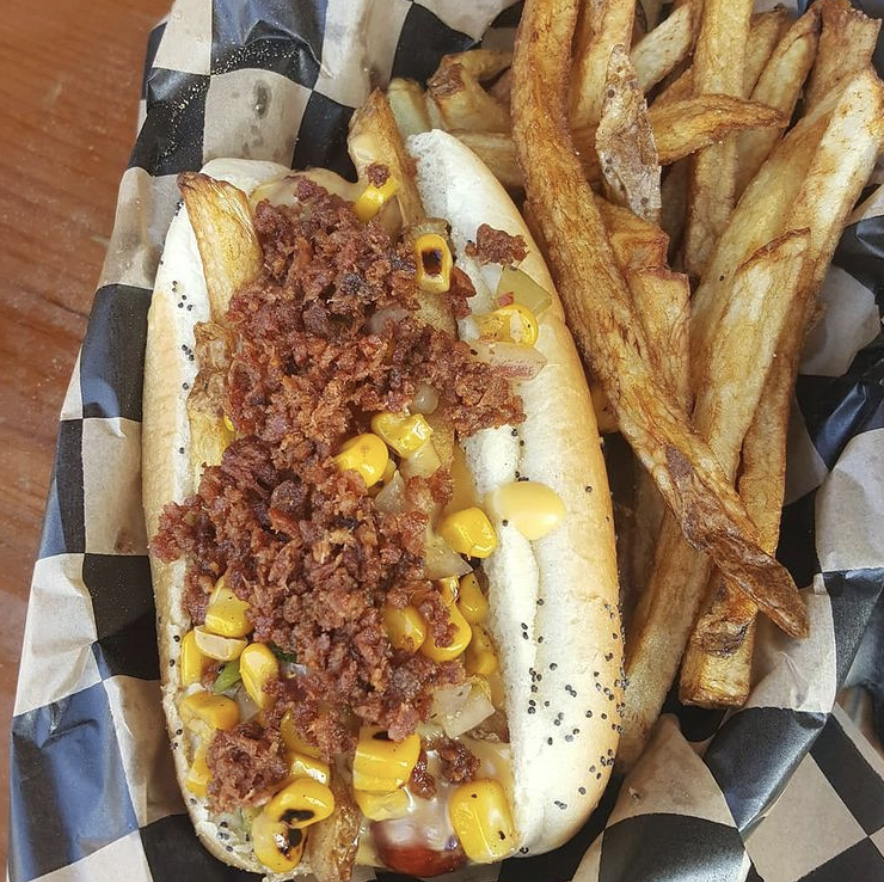 Chicago, IL
Vegan-Friendly
Just like the debate of whether a NY slice is superior to Chicago deep-dish pizza, a similar battle is waged between the two cities over hot dogs. Of course, we couldn't skip Chicago on our list of best spots to grab a vegan frank, and Kim & Carol's Hot Dog Stand is the perfect spot to try a dog Chicago style (with pickle, tomato, sport peppers, and celery salt) as they have a great vegan option on their menu. Whatever you do, no ketchup! It's Chicago-dog blasphemy.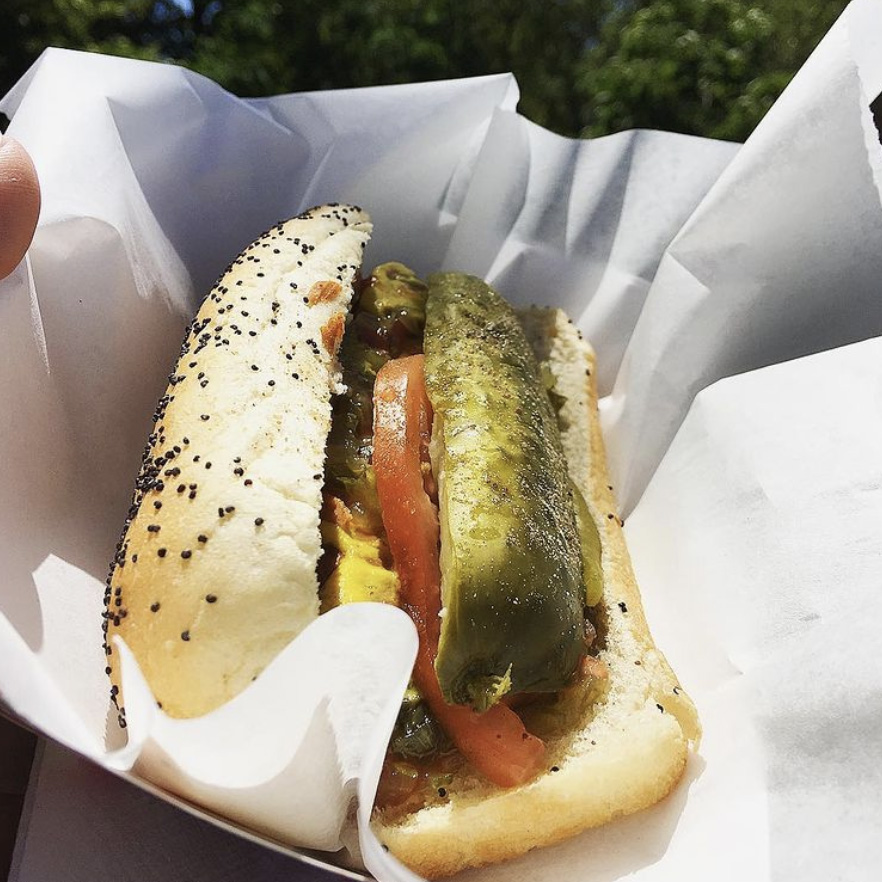 Photo credit: @veganeatschicago on Instagram
Austin, TX
Vegan-Friendly
One final stop takes us to the Southwest in Austin, Texas for a Sonoran-style hot dog. T-Loc's Sonora Hot Dogs sports a vegan dog with some spice and flair to satisfy your cravings. This dog is topped with beans, tomatoes, onions, mustard, Vegenaise, and some spicy jalapeno sauce.