If you're a vanilla ice cream fan, you're going to want to celebrate National Vanilla Ice Cream Day on July 23. The most common flavor of ice cream, vanilla is a classic and well-loved. Here are some spots in LA to check out for pickup, delivery, or even shipping.
RELATED: Where to Get Vegan Hot Dogs in Los Angeles
---
Want even more LA vegan news, food, and lifestyle content? Subscribe to VegOut LA Magazine!
Cocobella Creamery
Hollywood
This 100% vegan ice cream shop stocks a bunch of ice cream flavors—made with either a coconut milk or oat milk base. Most are also gluten-free, nut-free, and soy-free. Their classic vanilla flavor is coconut milk-based. They also stock vanilla-based flavors such as The Elvis, Kinda Baked, and Moose Tracks.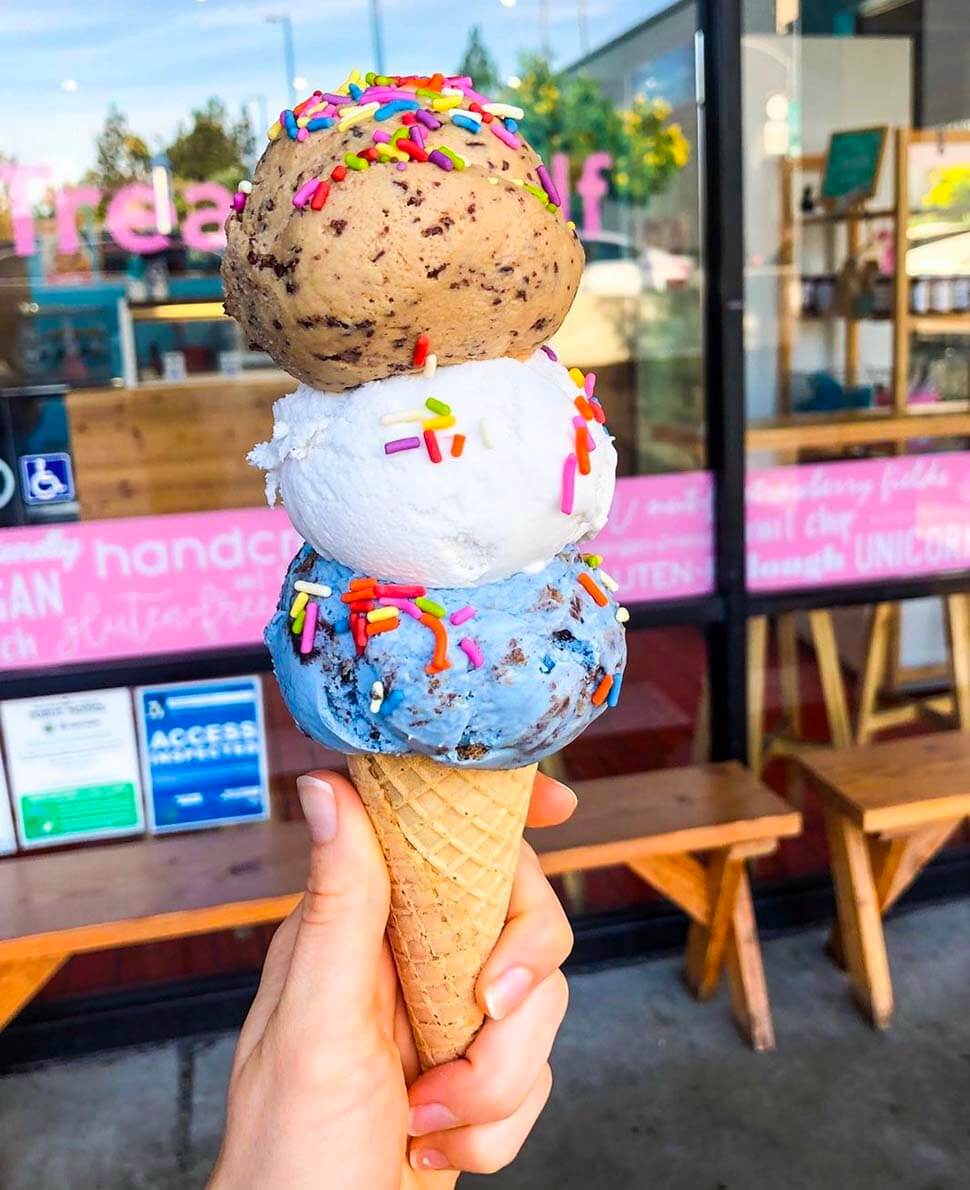 Craig's
West Hollywood
This vegan-friendly restaurant crafts their own cashew-based vegan ice cream. It's available as dessert on their menu, as well as in pints online. Their Killa' Vanilla is classic vanilla infused with Madagascar vanilla bean.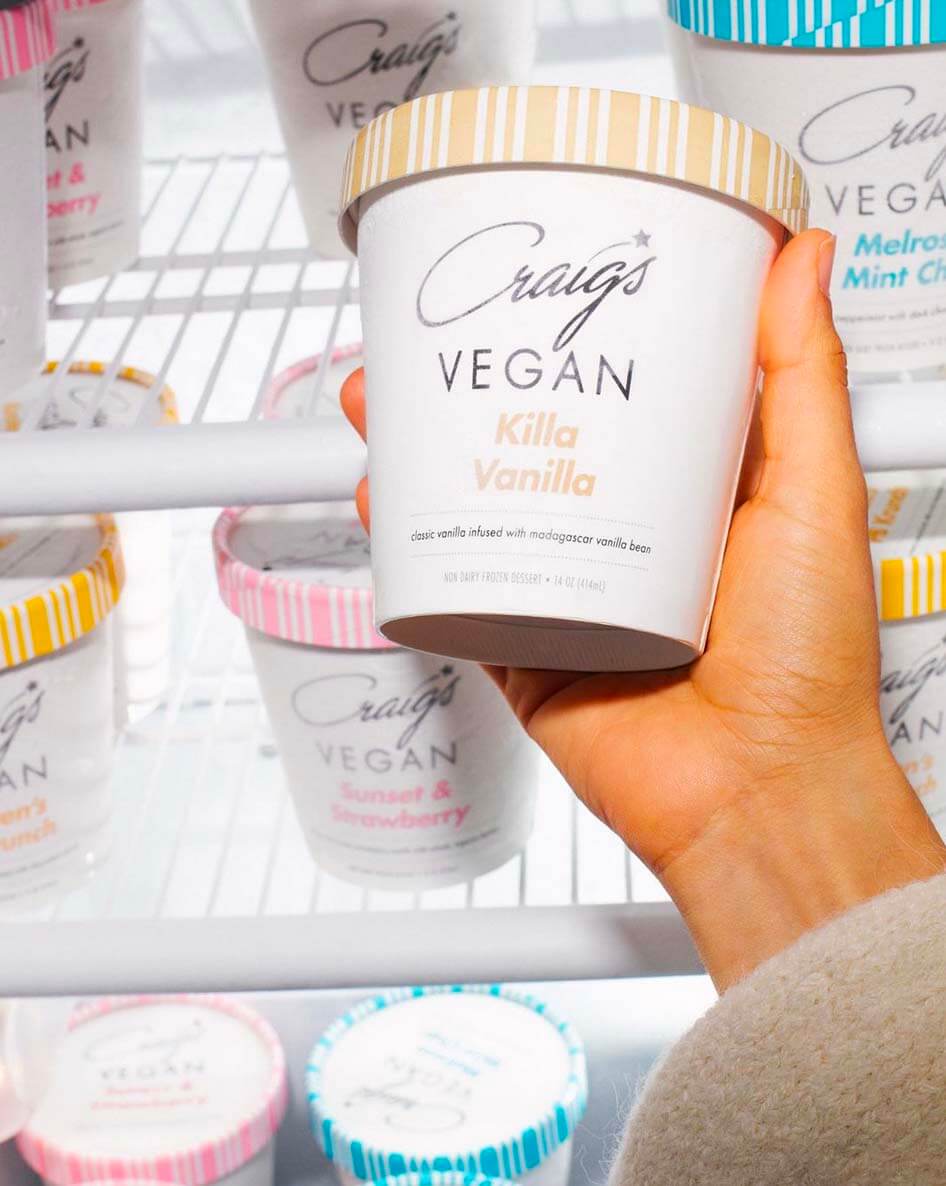 Frozen Fruit Co.
Santa Monica
If you're seeking vegan ice cream made with simple and minimal ingredients, stop by Frozen Fruit Co. Their ice cream is made from fruits and plants, and it's sweetened only with natural fruit sugar. The shop's vanilla option consists of just coconut cream, dates, and vanilla.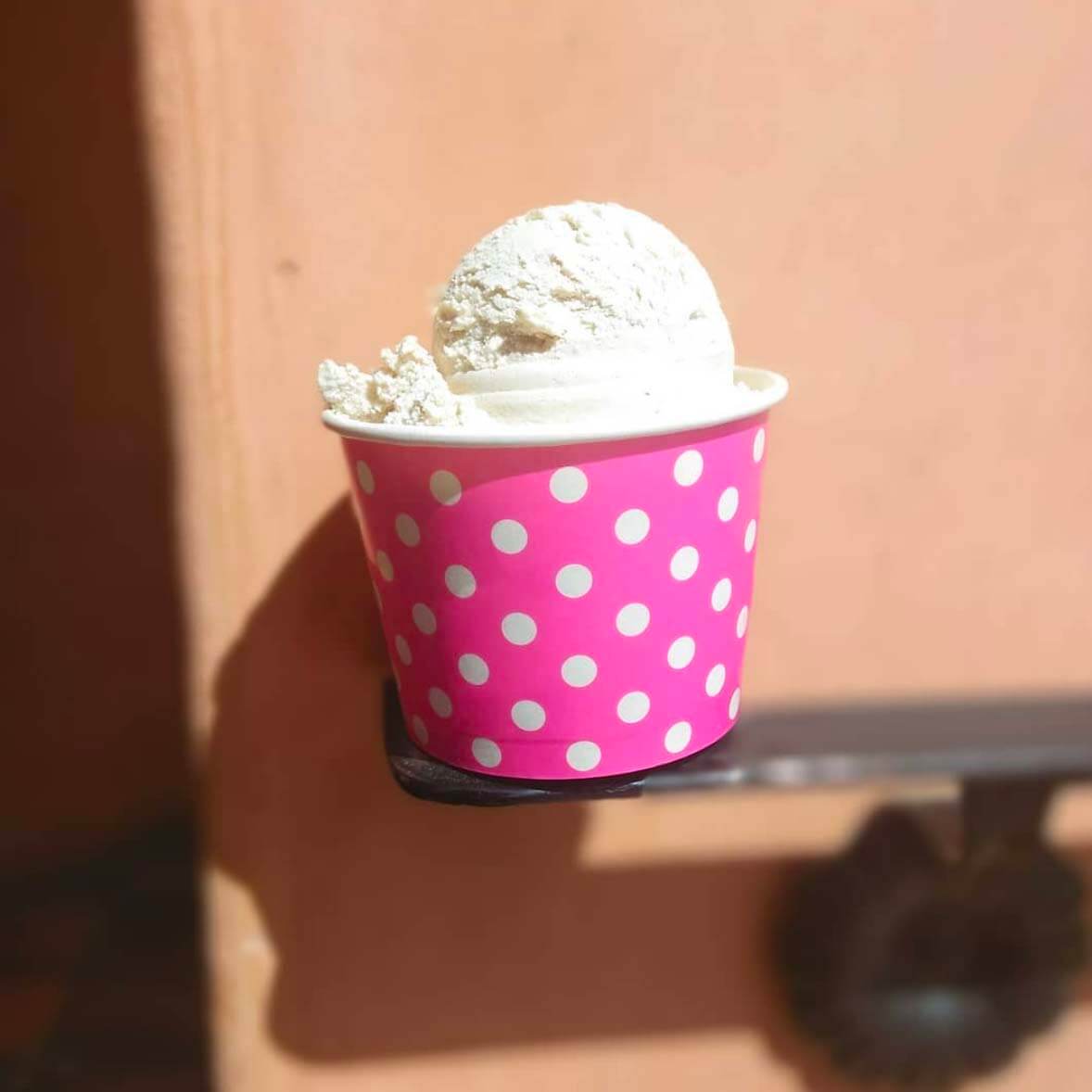 Hug Life
Garden Grove, Long Beach, and Orange
If you're in or nearer to the OC, head to one of Hug Life's locations for all-vegan ice cream. Their Vanilla Bean flavor is classic vanilla and is free of gluten, nuts, and soy. They also offer their Cookies N' Cream flavor, which features premium vanilla with cookies and cream bits mixed (it's nut-free!).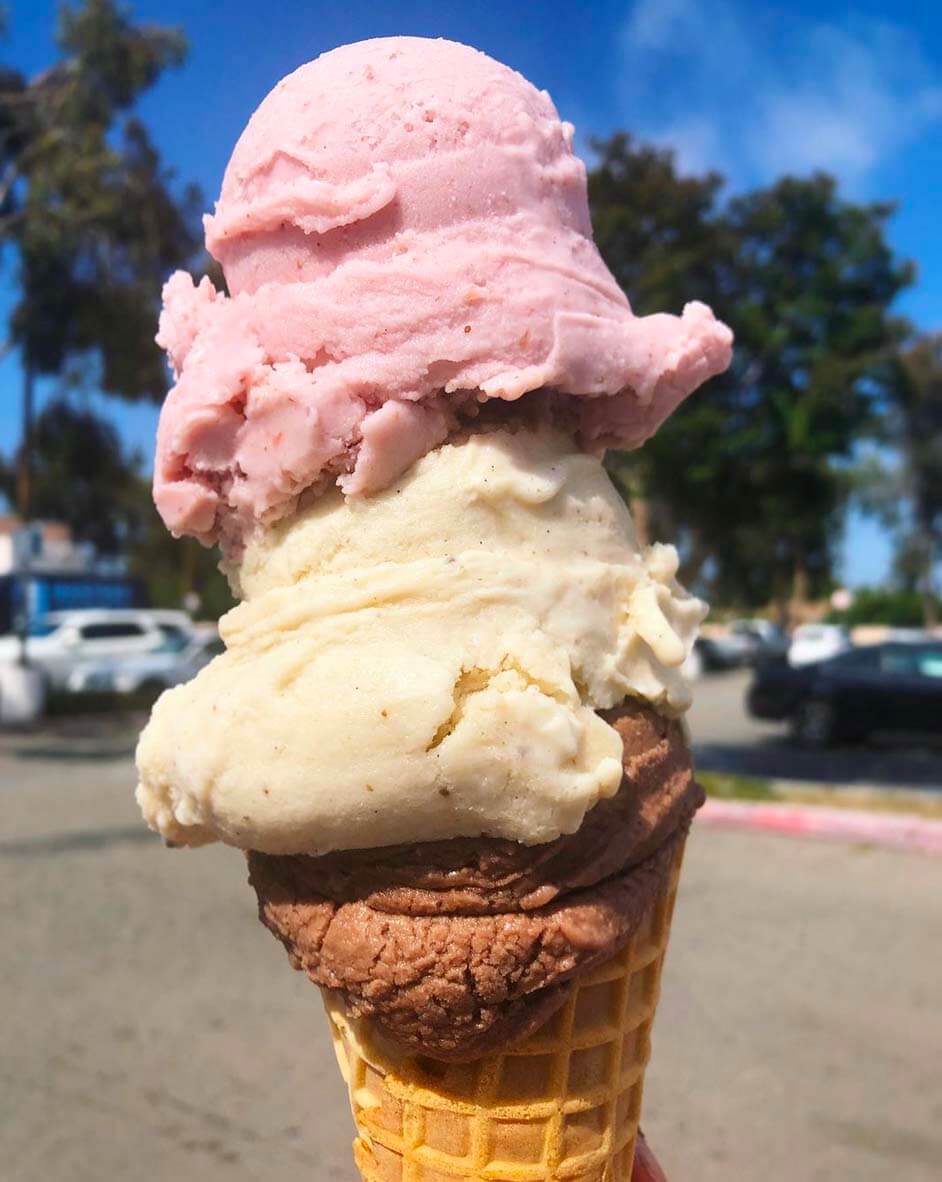 Pressed Juicery
Multiple Locations
While not technically ice cream, Pressed Juicery's signature Freezes make a perfect substitute. The plant-based soft serves are made from real fruits, nuts, and vegetables and contain no added chemicals or stabilizers. The juicery also makes "frozen dessert" pints consisting of coconut cream, almonds, and vanilla, with no added refined sugars. These can be shipped or bought in-store. Both their Freezes and pints come in a vanilla flavor.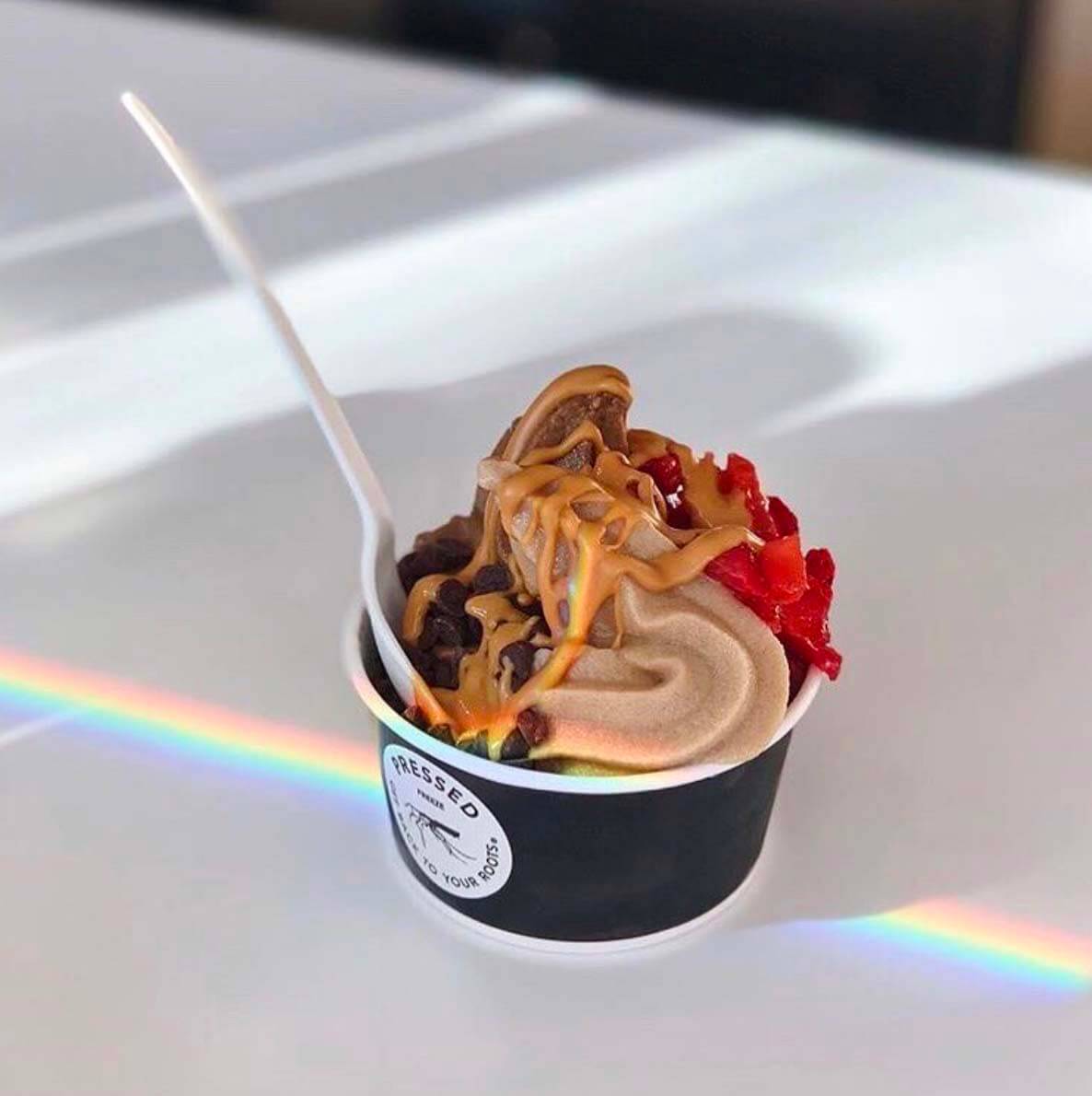 Photo credit: @sumgoodeats
Yoga-urt
Echo Park and Glendale
100% vegan, gluten-free, and mostly soy-free, Yoga-urt serves almond- and cashew-based soft serve with a probiotic twist. They often offer their Vanilla Harmony flavor, which is crafted with an almond milk and cashew base, along with vanilla and probiotics.