Back
6 Healthy Vegan Granola Brands to Try for Breakfast
Granola is crunchy, sweet, and perfect with a splash of almond milk! How many times have you walked down the cereal aisle overwhelmed by all the choices or, worse, by the lack of healthy options? You turn over every package to look at the ingredient list, making sure your granola of choice is actually vegan. Fear not, loyal reader! We made your next shopping trip easier for you with our list of vegan-friendly granolas to add to your pantry. We've made sure to include grain-free, gluten-free, soy-free, and reduced sugar options to fit your lifestyle. Here are six healthy granola brands to satisfy your cereal cravings.
Lark Ellen Farm
Granola Bites
Lark Ellen Farm uses organic nuts and seeds that have been soaked, sprouted, and air-dried to enhance the bioavailability of the nutrients. Nuts are a great source of good-for-you fats, vitamins, and minerals, making them a welcome addition to a healthy balanced vegan lifestyle. You'll find each bag of granola bites lightly sweetened with maple syrup and available in drool-worthy flavors such as Lemon Blueberry (summer in a bag!), and Vanilla Cinnamon (a classic with a tasty twist). Lark Ellen Granola Bites are grain-free, gluten-free, and vegan! Never mind us—we'll be over here finishing off the bag in one sitting!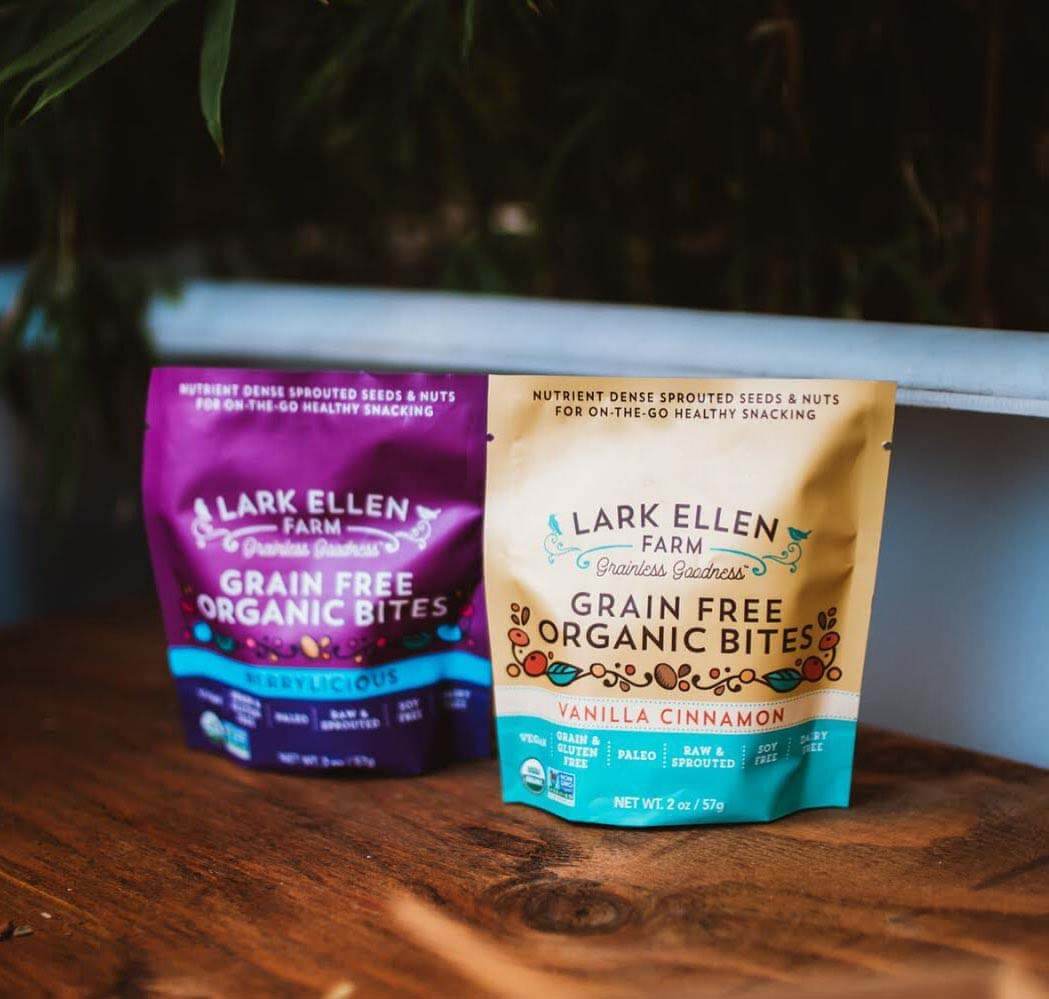 Wildway
Grain-Free Granola
Experience the Wildway of life with grain-free granola made from real ingredients, perfect for an active lifestyle. Choose sweetener-free flavors such as Coconut Cashew (a best seller), Banana Nut, Dark Chocolate Sea Salt, or one of their limited edition blends. The "We Rise" line of granola contributes to Wildway's mission in supporting the environment, those in need, and overall wellness in society. Granola that is free of gluten and added oil, non-GMO, and sweetened with dates? We'll take one of each flavor, please!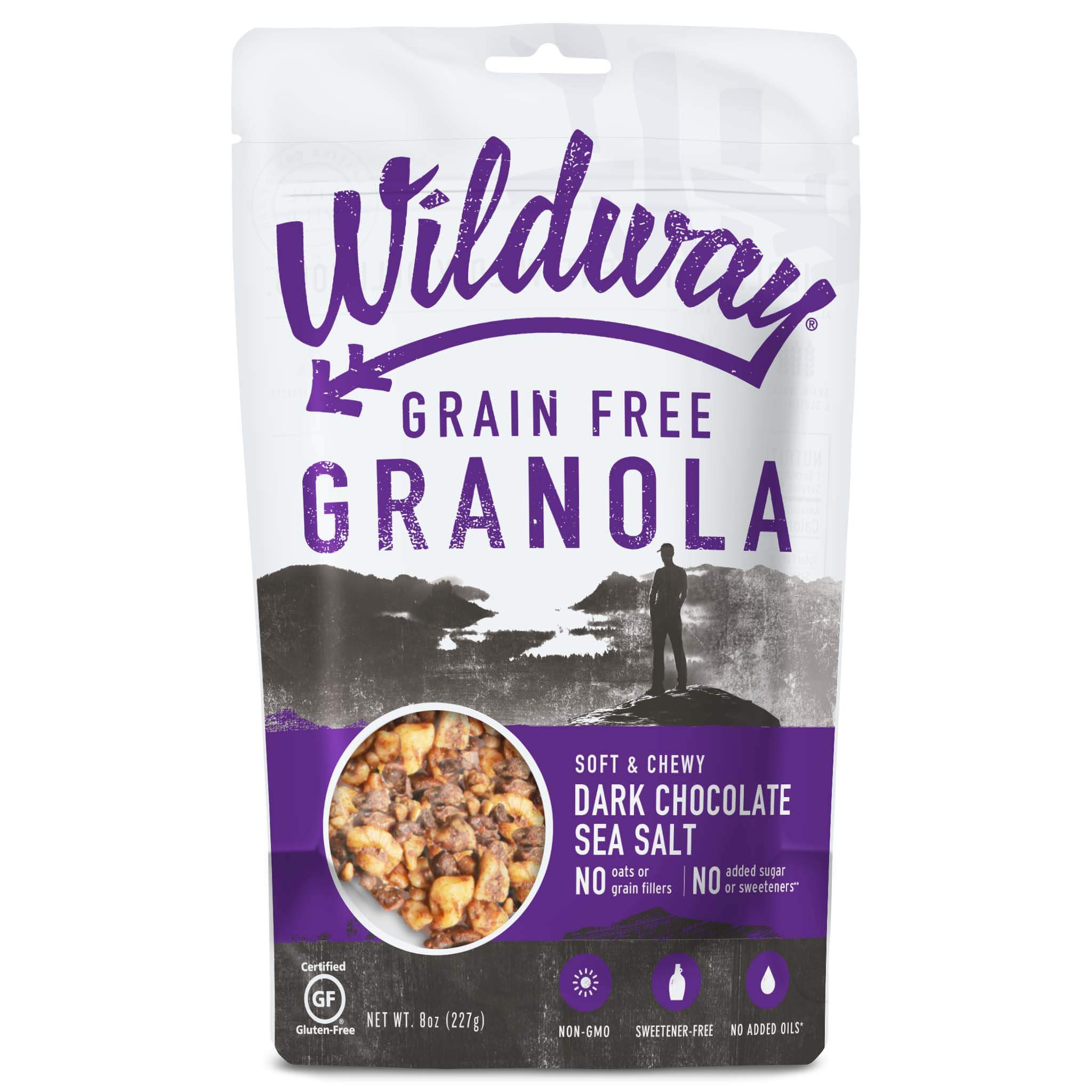 Nana Joes
Paleo Granola
A granola that tastes like hot chocolate in a bag? Where have you been all our lives?! Nana Joes Granola is woman-owned and based in San Francisco! The award winning Paleo Sunrise Series contains no added oil or refined sugars, and is completely grain free. Choose from Cranberry, Almond Butter & Pecan, Orange Almond Butter & Pecan, and the Hu Kitchen Blend (aka hot chocolate in a bag)! You'll find 100% natural ingredients, no preservatives, a light touch of maple syrup. We love to sprinkle Nana Joes on vegan yogurt or a smoothie bowl!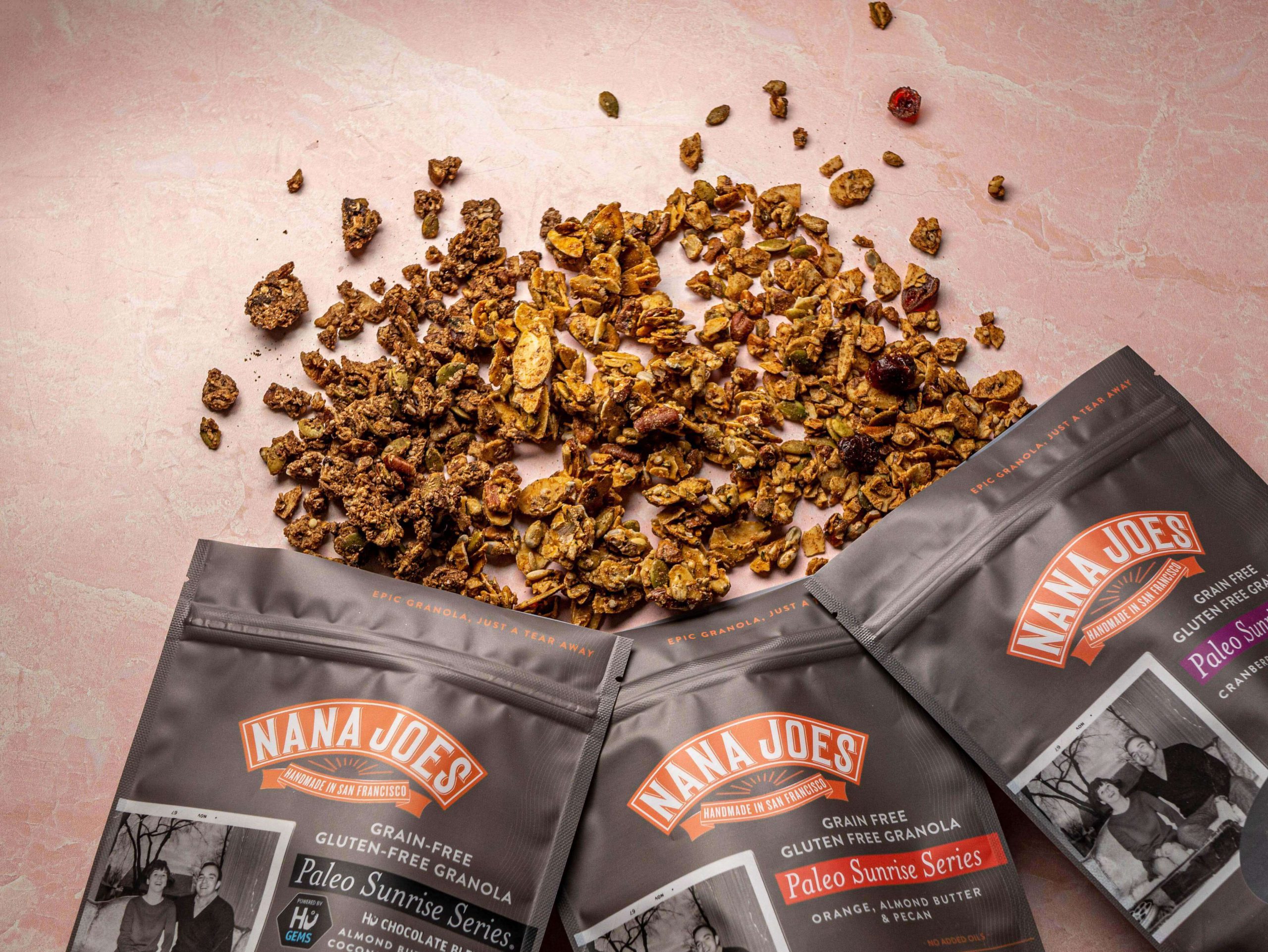 Healing Home Foods
Reduced Sugar Granola
The founder of Healing Home Foods, Shelley Schulz, creates nutrient dense, delicious, and vegan-friendly products that anyone can enjoy! Nuts and seeds are soaked (for improved digestion) and dehydrated (at a low temperature, removing moisture to prevent spoilage). Free of both gluten and dairy, Healing Home Foods offers vegan-friendly flavors such as Almond Butter Chunk, P-Nutty Chip, and Cashew Coconut Crunch. Each bag is made with organic gluten-free oats, coconut oil, maple syrup and maple sugar, and housemade nut butter. The company also offers a reduced sugar version with only 3 grams of sugar per serving. We like to eat the Reduced Sugar Almond Butter Granola straight from the bag for a midday snack!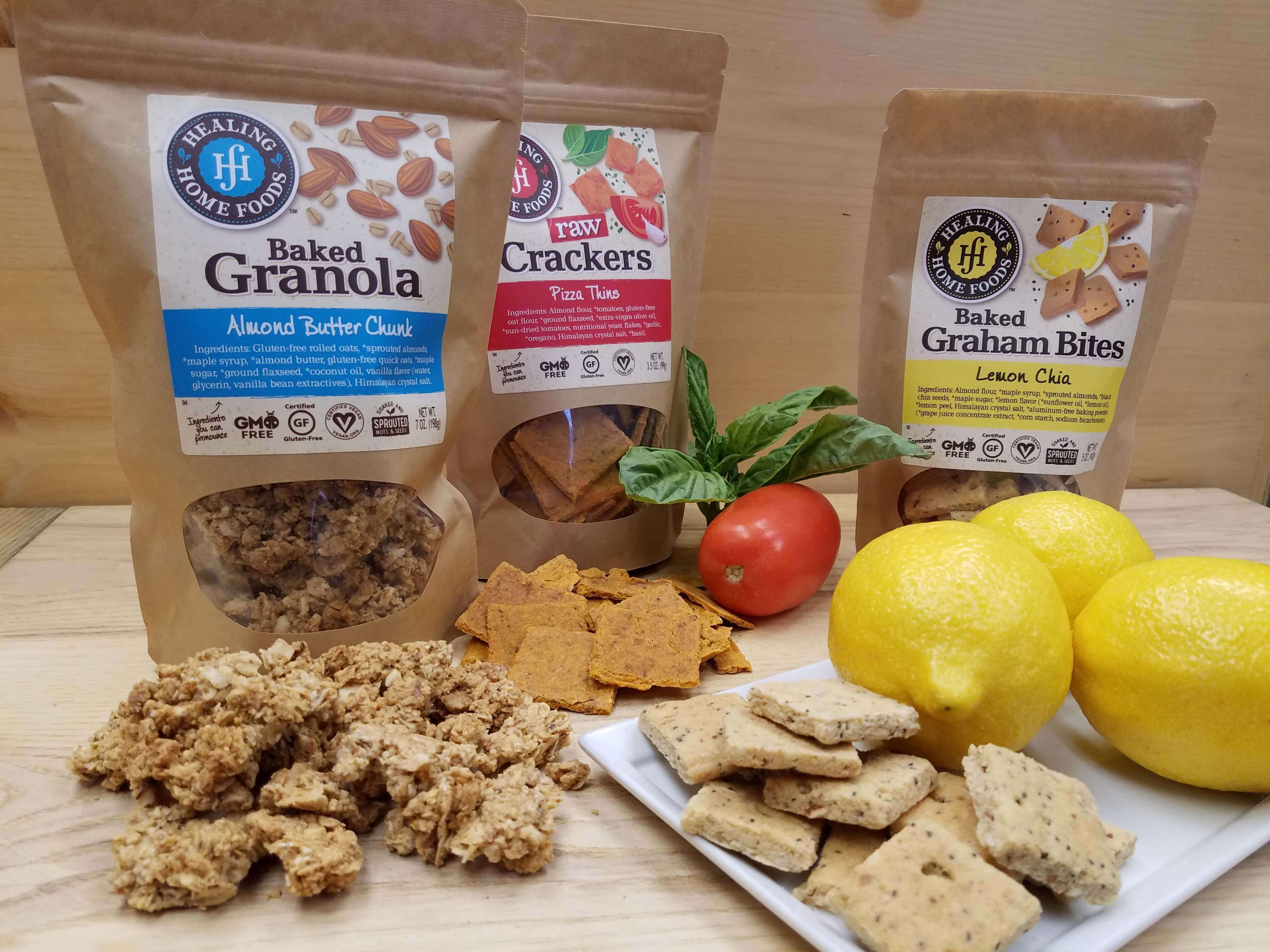 Purely Elizabeth
Ancient Grain Granola
Whether you're looking for a crunchy snack with a touch of sweetness or a whole bowl of granola for breakfast, Purely Elizabeth's Ancient Grain Granola is a tasty option! Each flavor is made with all organic ingredients (oats, puffed amaranth, and quinoa flakes), baked in coconut oil, and sweetened with coconut sugar (a lower glycemic sweetener). The Original flavor is crunchy, sweet & salty, and full of nutrient dense chia seeds. Our favorite is the Chocolate Peanut Butter Nut Butter Granola, which is certified gluten-free, vegan, and loaded with dark chocolate chunks.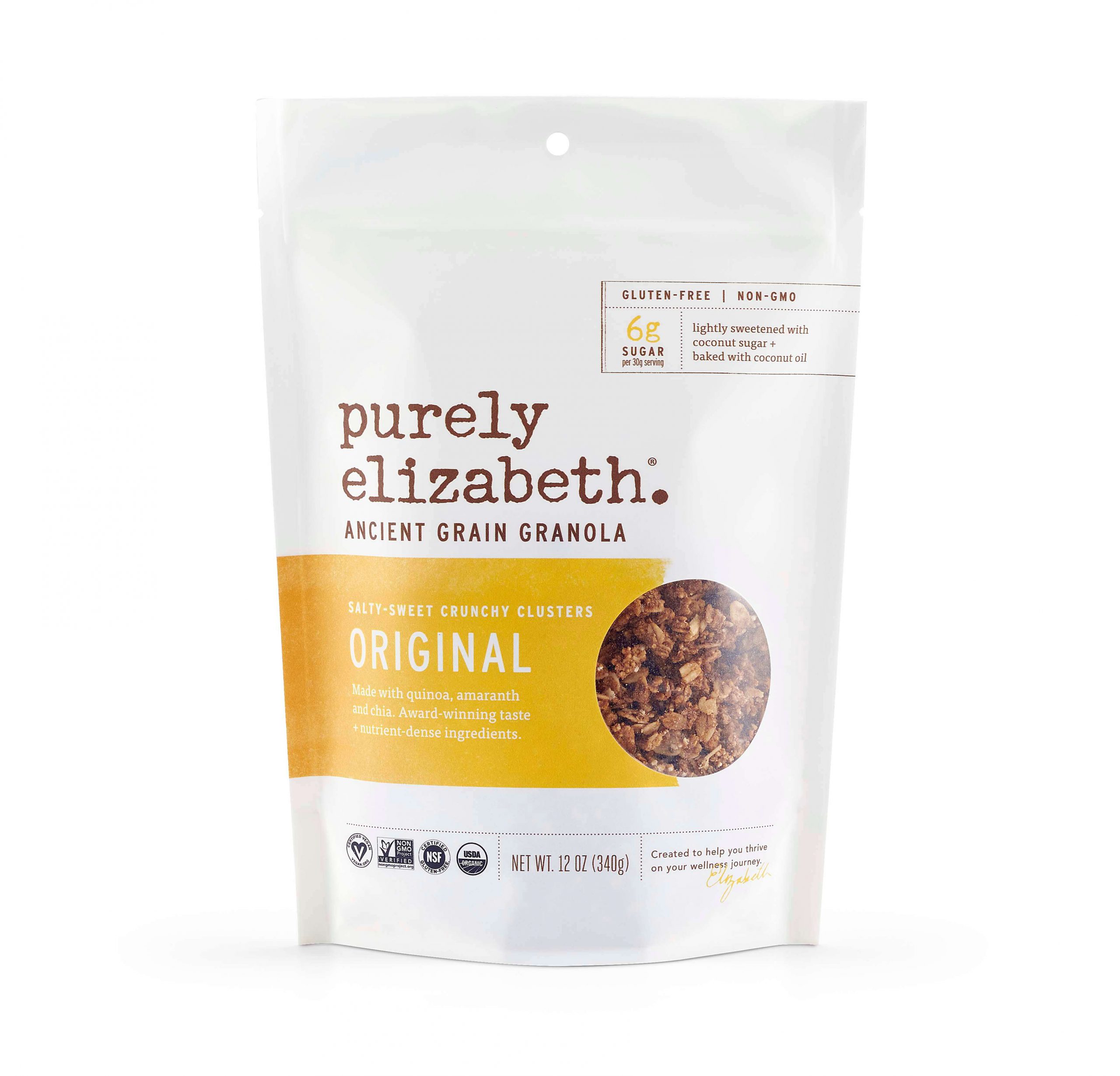 Food For Life
Sprouted Whole Grain Cereal
Food For Life is known for their amazing sprouted breads, but their crunchy, nutrient-dense granola cereal does not disappoint. Each half-cup serving of Ezekiel 4:9 Almond Sprouted Whole Grain Cereal provides 6 grams of fiber, 8 grams of plant protein, and just 1 gram of sugar. The company uses high fiber, organic sprouted grains (such as barley, lentils, millet, and soybeans), a touch of sea salt, and almonds, raisins, or flax seeds depending on the flavor. We like to serve the granola with berries and a splash of almond milk.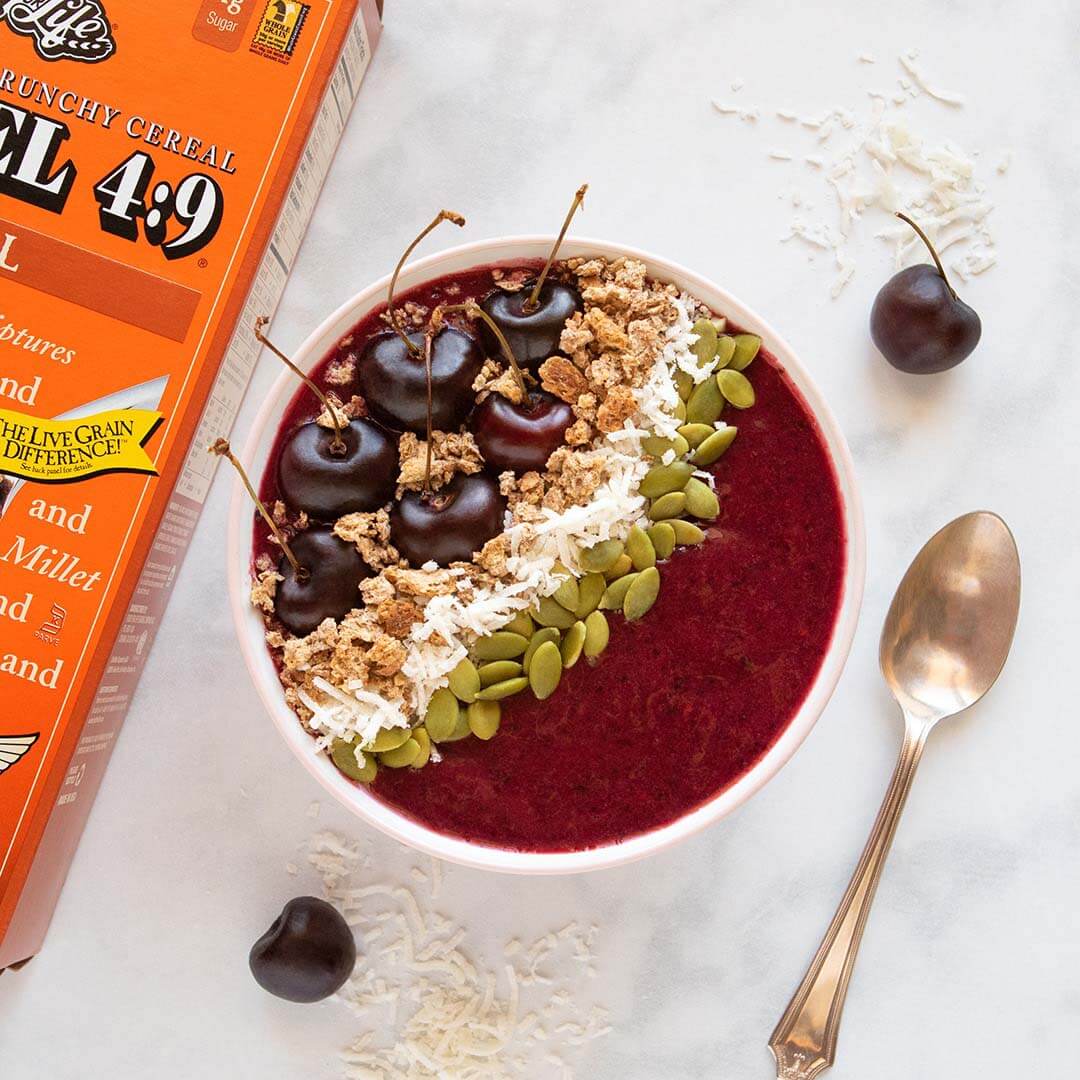 Mohini Patel
@mylifemoni
Mohini, a born and raised vegetarian from Chicago, initially went vegan when faced with a health issue, but stayed vegan for the animals. Whole food plant-based eating (inspired by traditional Indian culture) is her optimal diet. An advocate for mental health and lifestyle changes, she has a degree in Health Sciences from DePaul University.
Articles by Mohini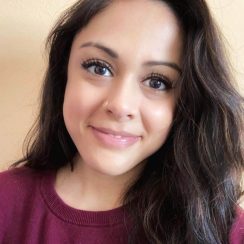 More from VegOut
Subscribe Now
Get the premier vegan food and lifestyle magazine delivered to your door (or inbox!)
Order the magazine!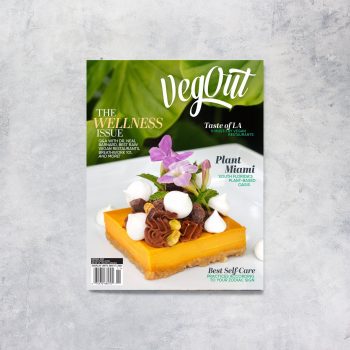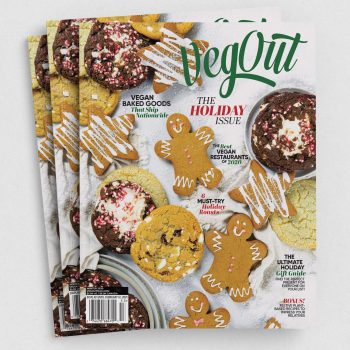 Navigation