Got some serious sugar cravings? What if we told you that you can enjoy keto, vegan, and gluten-free chocolate goodies without forgoing flavor? We love to end the day with a dessert that tastes rich and is made with simple ingredients. Dive into dark chocolate, nutty delights, and even a 1-minute cake, with little to no refined sugar to satisfy your late night cravings.
EZER Snacks
1 Minute Protein Cakes
We love cake but don't have the patience to bake. So when we discovered EZER Snacks, a high protein (20 grams!), vegan cake that is ready in 1 minute, we couldn't resist! The cake mix is free of gluten, soy, and refined sugars (only 6 grams of coconut sugar per serving). The ingredients are simple but the flavors are out of this world delicious. Just add water to your flavor of choice: Cinnamon Latte, Peanut Butter Blast, or Dark Chocolate Extreme, and sprinkle on your favorite topping for a family friendly dessert! This fluffy nutrient rich cake is convenient, fun, and full of healthy ingredients such as pea protein and garbanzo bean flour. We just made clean-up for your next family baking project a little "EZ-ER" and a whole lot tastier.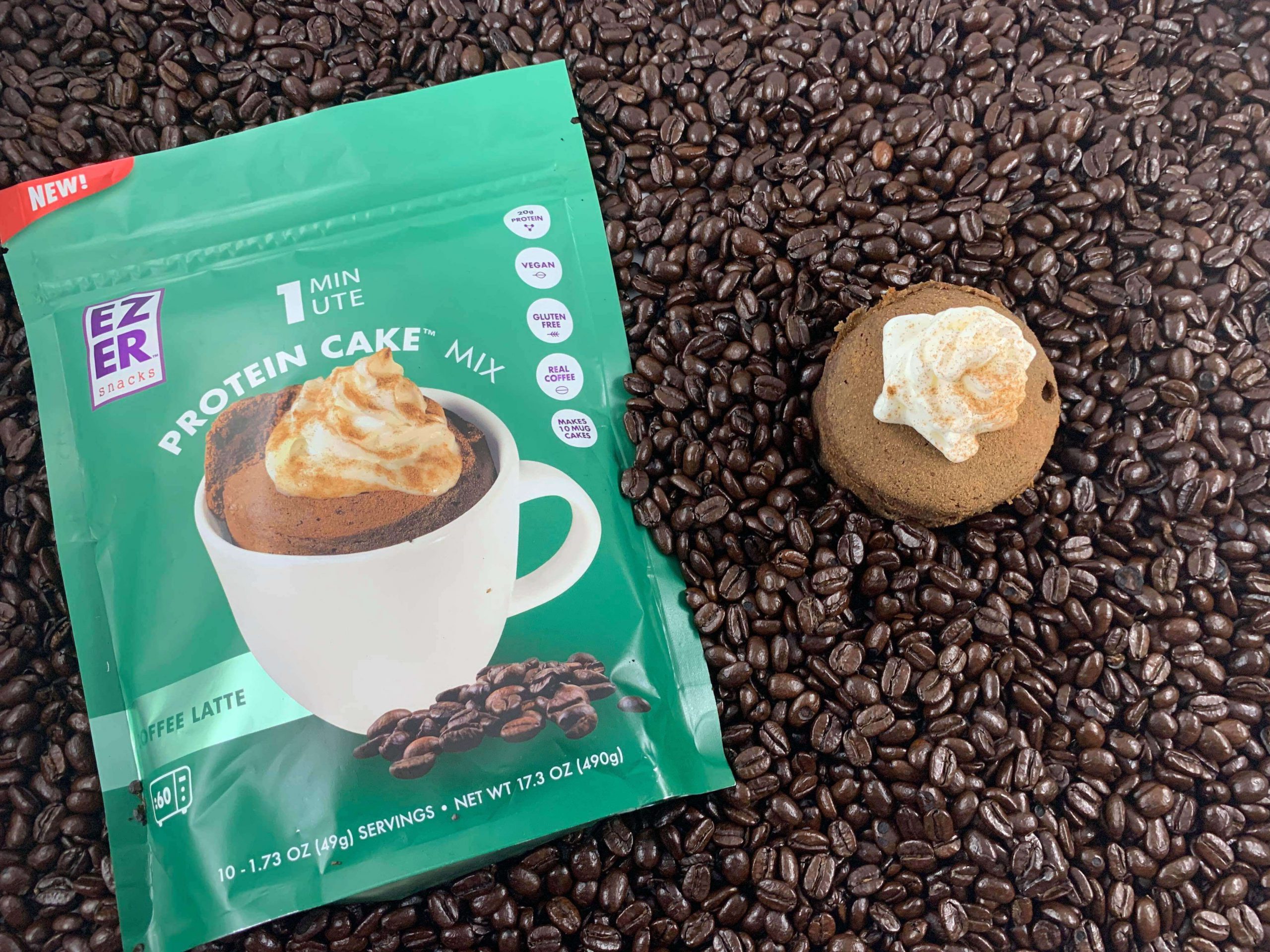 Evolved
Chocolate Bars
Evolved prides itself on making gluten-free, soy-free, and vegan chocolate using ethically sourced cacao, organic ingredients, and sustainable coconut sugar. Ever dream of stuffing your grandma's chocolate chip cookie dough inside a layer of decadent dark chocolate? Well, we're here to tell you the Evolved Cashew Cookie Dough bar can only be described as an explosion of flavor in your mouth, making your dream a reality. We asked the Evolved team to describe the chocolate bar with one word, and they unanimously voted "yummy." We couldn't agree more. The 72% dark chocolate bar is filled with thick cookie dough made with organic cashews and coconut flour, and is free from refined sugars (only 8 grams per serving from coconut and maple sugar). Evolved also makes a Keto Nut Butter-filled bar (sweetened with monk fruit), perfect for those following a no-sugar lifestyle.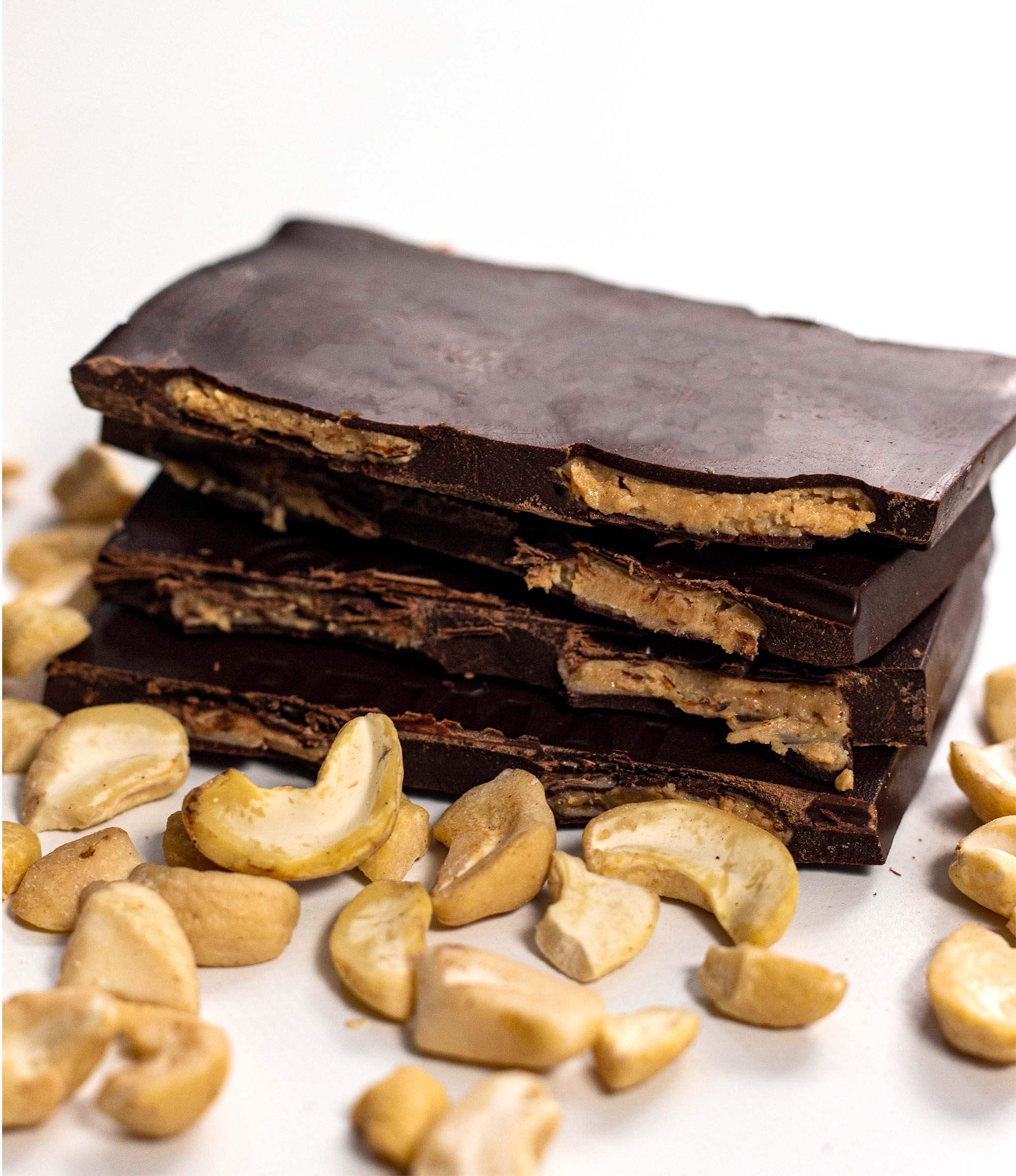 Emmy's Organics
Chocolate Covered Coconut Cookie Bites
Emmy's Organics is known for their organic, vegan, and grain-free coconut cookies. They kicked it up a notch and covered their classic coconut cookies with dark chocolate. They call this invention the Chocolate Covered Coconut Cookie Bites, which is a fitting title for this mighty little treat. Flavors include peanut butter, mint, and a new vanilla bite, which gives us nostalgic vibes of a Mounds chocolate bar. The peanut butter flavor is our favorite which is sweetened with coconut sugar and coconut syrup, clocking in at just 6 grams of sugar (per two bites). Pro tip: Stick these chocolate covered chunks in the freezer beforehand for a cold delicacy!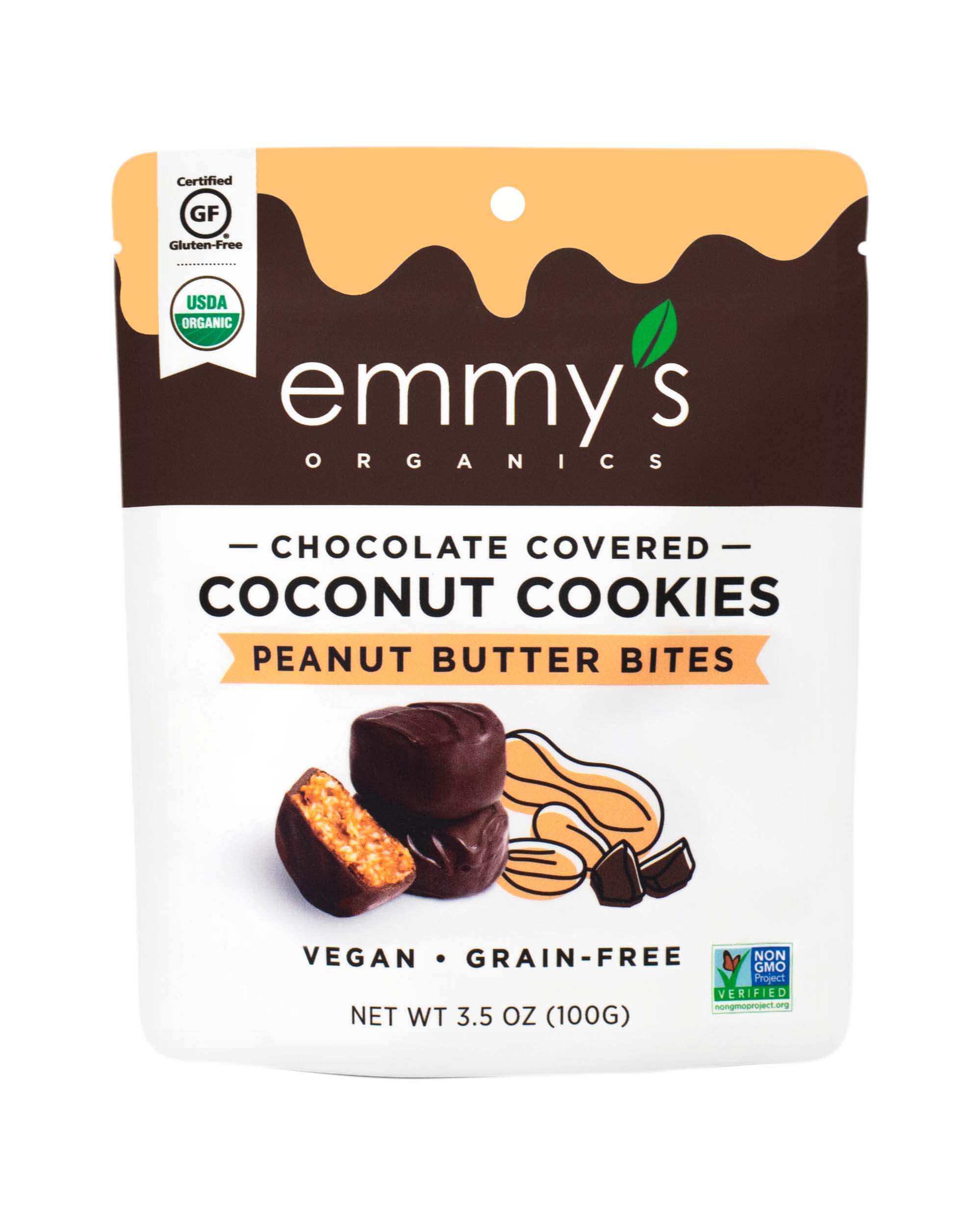 JOJO's
Chocolate Bark
JOJO's Peanut Butter Delight bars are made with 70% dark chocolate and hemp protein, and are filled with peanut butter (free of palm oil). The indulgent peanut butter bar clocks in at only 6 grams of sugar, is certified gluten-free, non-gmo, and soy-free. This little gem has 6 grams of plant-based protein, perfect for mid-afternoon munchies. Need some portion control? JOJO's is available in individually wrapped 12-bar boxes and in a NEW bite size (10 mini squares in each bag), so you can eat as little or as much as your heart desires.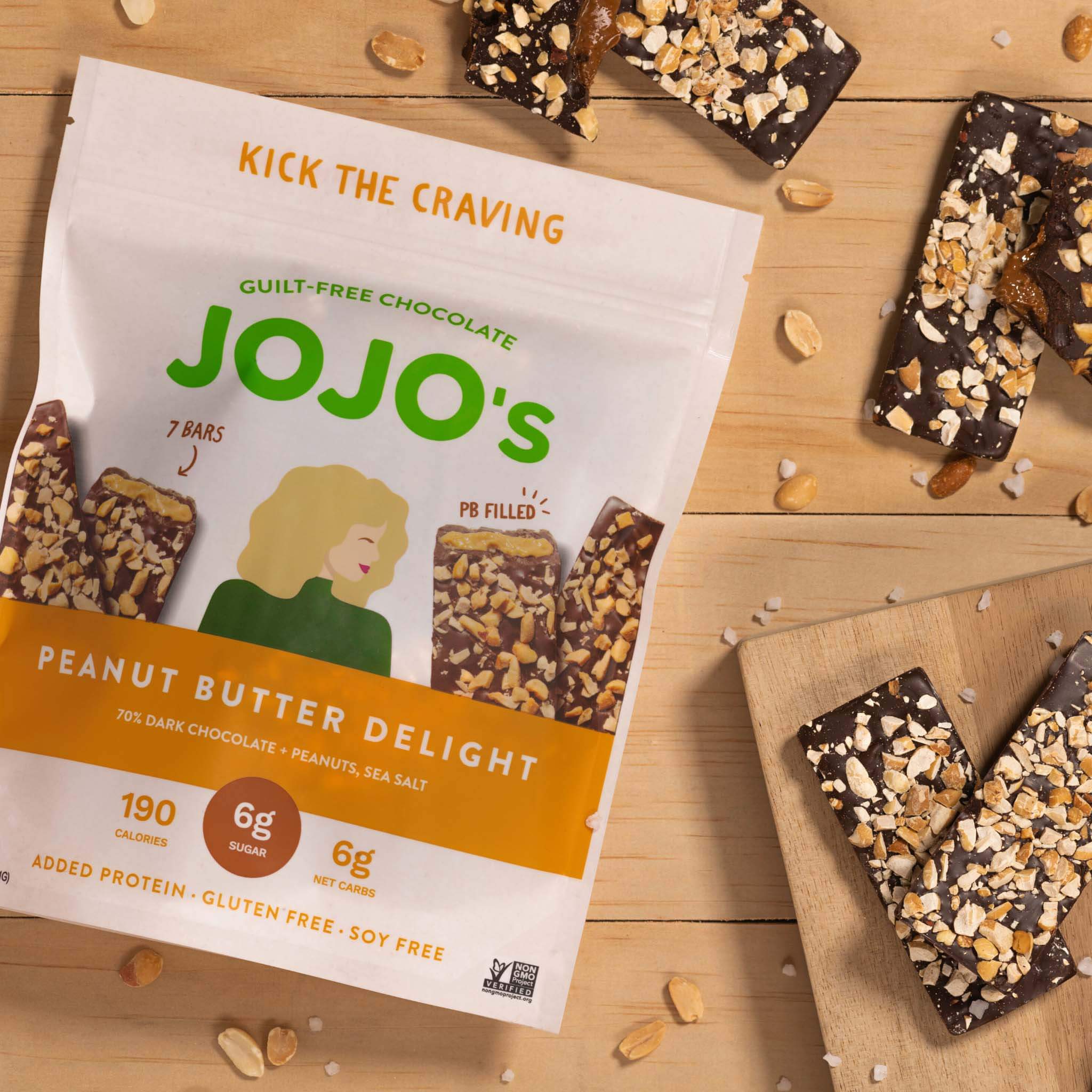 Choc Zero
Dark Chocolate Keto Bark
Choc Zero Dark Chocolate Keto Bark contains no gluten, soy, dairy, or sugar alcohols. The brand exclusively uses monk fruit extract as a sweetener to keep their products sugar-free. The vegan-friendly Dark Chocolate Hazelnut Keto Bark is a smooth and creamy, guiltless treat with pieces of hazelnuts scattered in each bite. We just found our healthier go-to for when the Nutella cravings hit! Share them with your friends, they won't even know this chocolate indulgence is free of dairy and sugar.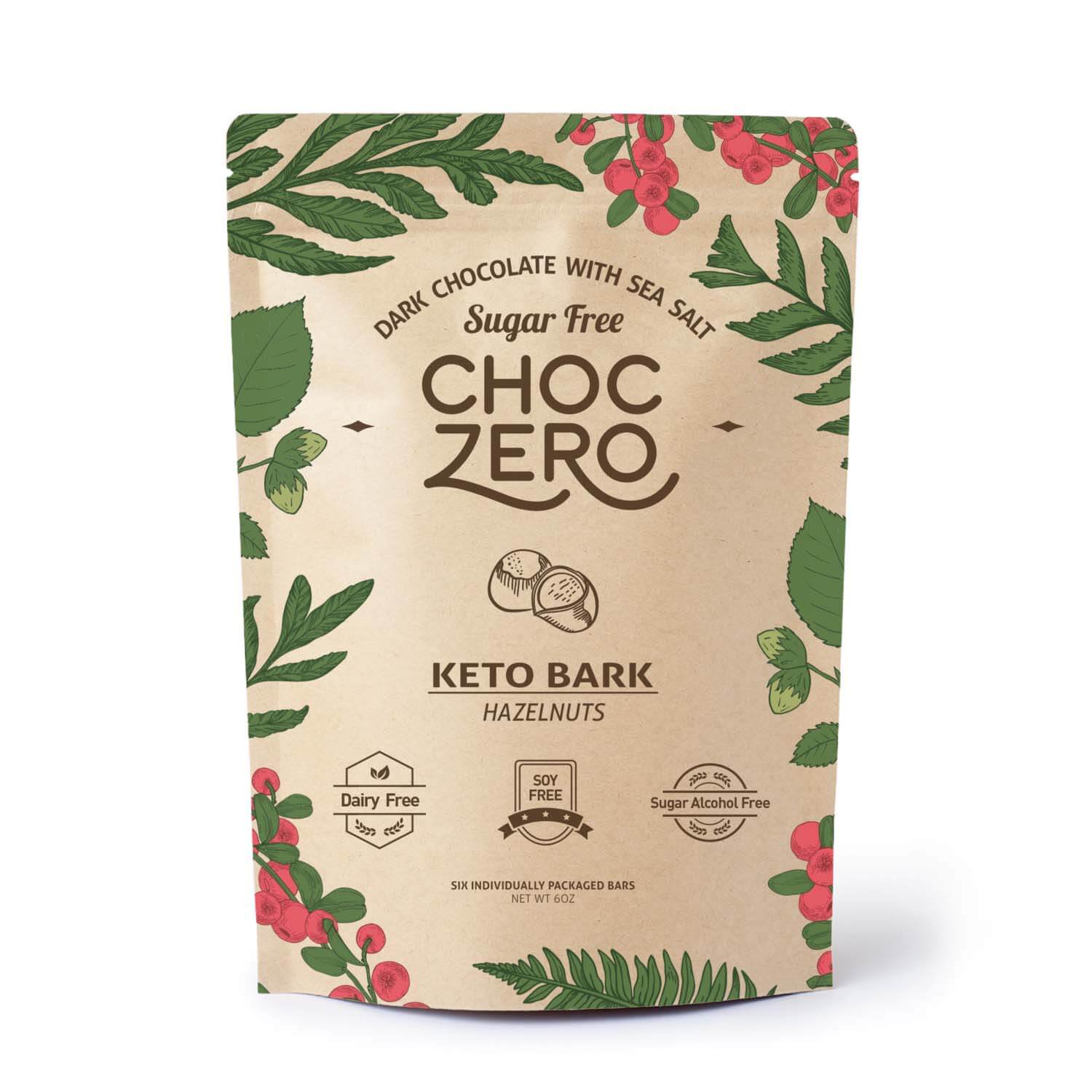 RELATED: The Best Vegan Candy to Buy on Amazon
---
Want even more vegan food, news, and lifestyle content? Subscribe to VegOut LA Magazine or VegOut NYC Magazine!