Back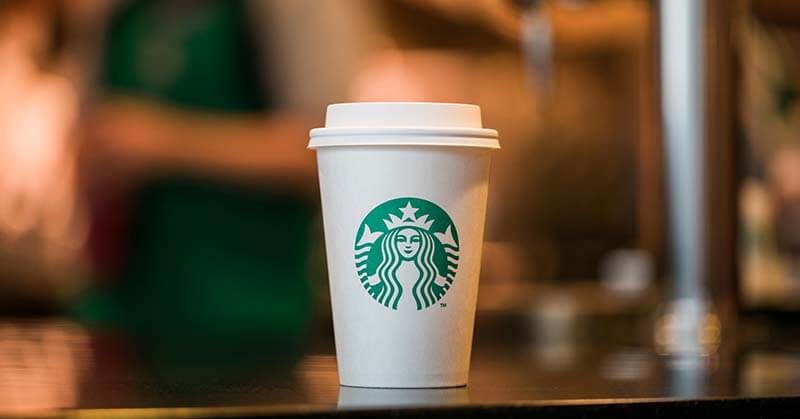 20 Vegan Fall Drinks to Order at Your Favorite Coffee Chains
This is the ultimate guide to ordering vegan fall-flavored drinks at coffee chains across the US. Yep, it's about that time! Cozy blankets, vegan leather booties, and pumpkin spiced EVERYTHING! Along with the fall season comes the warm and delicious flavors of pumpkin, maple, cinnamon, and chai. If you're a fan of seasonal coffee and tea flavors, here's a list of veganizable menu items at mainstream coffee shops.
RELATED: 23 Vegan Pumpkin Products to Try This Fall
---
Want even more vegan news, food, and lifestyle content? Subscribe to VegOut LA Magazine or VegOut NYC Magazine!
Note: While we've done extensive research, we'd recommend you always advise your barista when ordering to ensure your drink is made with all-vegan ingredients!
Peet's Coffee
Almost any drink at Peet's can be made vegan by substituting a milk alternative (oat, almond, or soy) and excluding whipped cream and caramel sauce. Stop by a Peet's location from now until November 3rd to try their exciting new fall beverages that are bursting in flavor. Sip, sip hooray!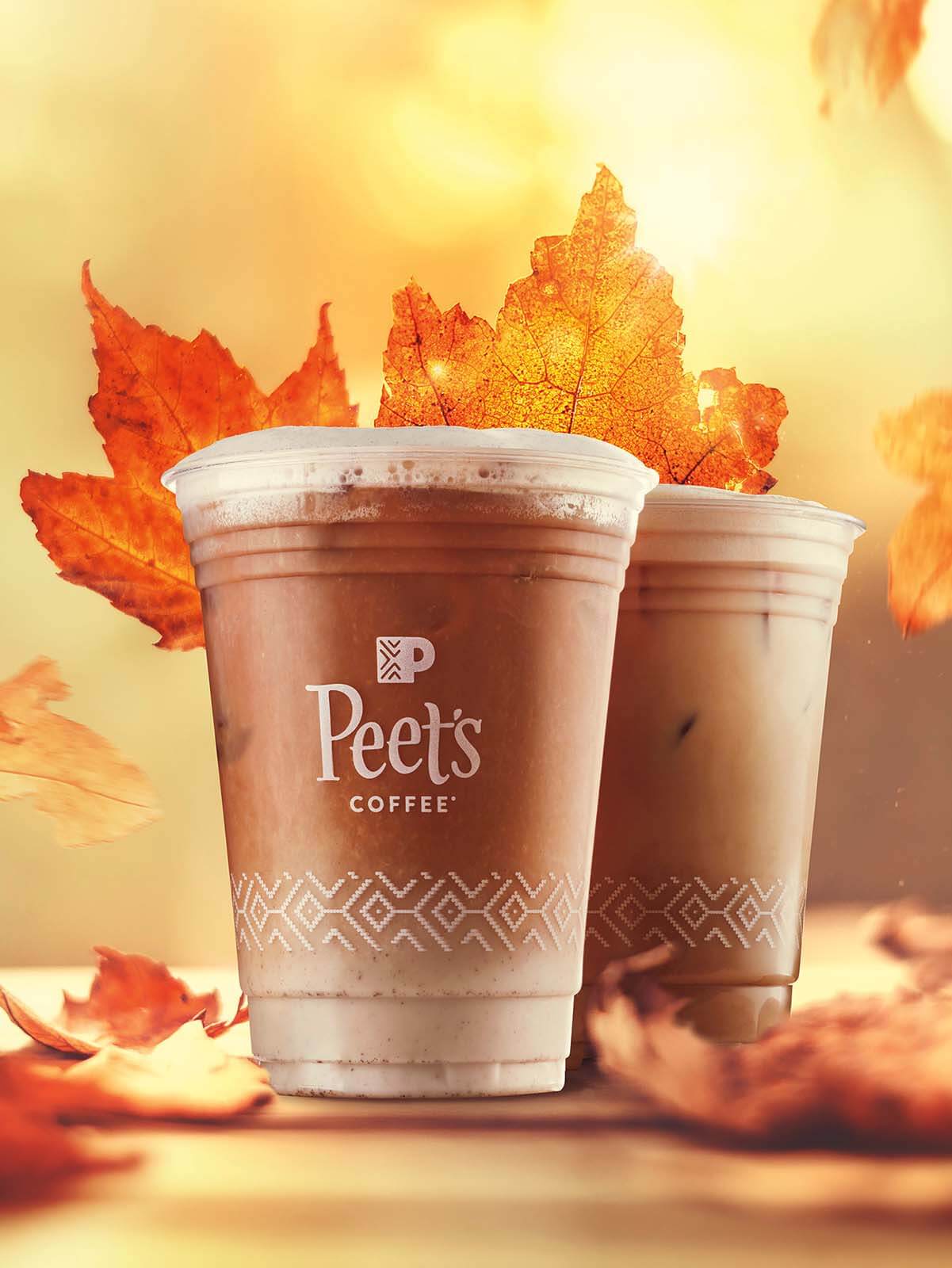 Maple Spice Cold Brew Oat Latte
The perfect drink doesn't exist––we take that back! This new item at Peet's has just about everything we could ever wish for in an autumn beverage: cold brew, oat milk, and a maple-infused flavor. Mmm! Want to know the best part? The rich refreshment is already vegan as is, no modifications needed!
Pumpkin Latte
What's a coffee shop without a pumpkin-flavored holiday drink? This luscious latte features hand-pulled espresso, steamed milk (be sure to sub your plant milk of choice), and a touch of pumpkin spice! Offered hot or iced.
Maple Latte
Not a huge pumpkin fan? This latte has the same espresso and steamed milk as the Pumpkin Latte but it's spiked with a sweet maple flavor instead of pumpkin! Offered hot or iced with your milk of choice.
Pumpkin Chai Latte
Calling all chai lovers! This latte will liven your taste buds with chai, pumpkin, and other fall spices. When ordered with plant-based milk (either hot or iced) it's 100% vegan! This beverage is on Peet's Members Only Menu, which can be found on their app once you join the program.
Pumpkin Caramel Macchiato
Another sweet seasonal sip on the Members Only Menu item is this Pumpkin Caramel Macchiato. Whether you choose hot or iced, your cup will be filled with ristretto shots of espresso, warm pumpkiny flavors, rich caramel syrup, and your milk of choice. Note: Peet's caramel syrup is vegan, the caramel sauce is NOT. Be sure to check with your barista to ensure your drink is made vegan.
Starbucks
When it comes to vegan options, Starbucks has quite a few. Although their wickedly popular Pumpkin Spice Latte cannot be made vegan, there are a few other fall-inspired drinks that can! When ordering any beverage at Starbucks, make sure to request non-dairy milk (soy, coconut, or almond) and avoid their whipped cream, caramel drizzle, java chips, cinnamon dolce topping, and protein powder. Any drink with white mocha, caramel brûlée, non-Teavana chai, and pumpkin spice are not veganizable whatsoever.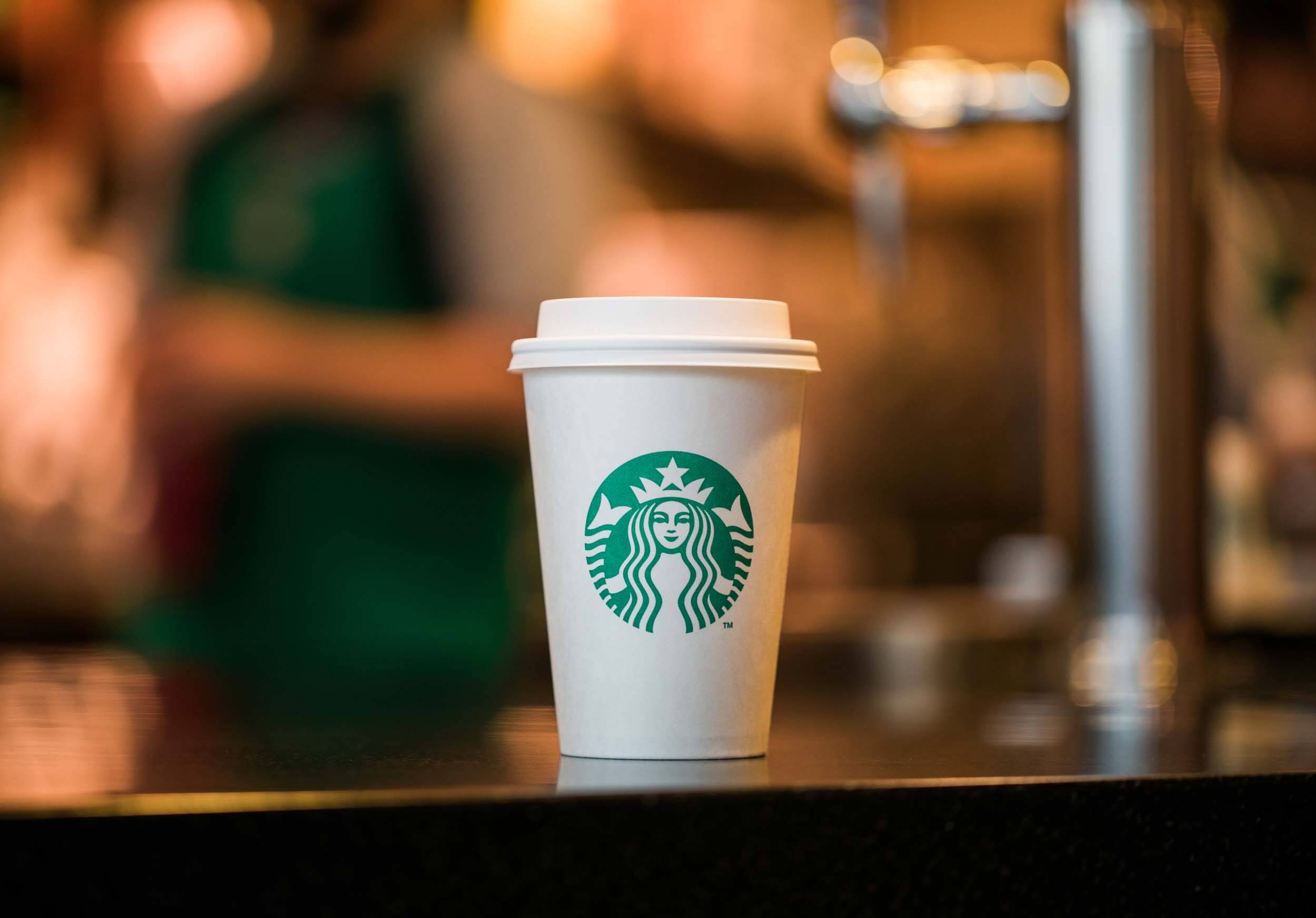 Salted Caramel Mocha
The only drink on the "official" fall menu at Starbucks that can be veganized is the Salted Caramel Mocha. Whether you prefer hot or frappe format, this drink holds the flavors of coffee, steamed milk (request a non-dairy option), mocha sauce, toffee nut syrup, and a smoked sea salt topping. Request to omit the whipped cream and caramel drizzle, and you're golden!
Teavana Chai Tea
The Chai Latte at this popular coffee chain may not be vegan, but the Teavana Chai Tea is! Made from a blend of clove, cardamom, cinnamon, and ginger, this bold beverage is sure to put you in the mood for the fall season. Enjoy as-is or add a splash of coconut, soy, or almond milk for extra creaminess.
Hazelnut Mocha Coconut Milk Macchiato
This rich and decadent drink is one of our favorites at Starbucks! Although it's an older beverage that's not currently on the menu at Starbucks, most locations have all of the ingredients to make it! If you ask your barista nicely, you may be able to sip this beverage that's made up of espresso and coconut milk with a splash of hazelnut syrup and a drizzle of mocha sauce on top! Hot or iced, this baby is all-vegan!
Create Your Own Fall Beverage
Don't see a drink that fits your fancy? Get creative and customize your own cup of autumnal goodness. We'd suggest ordering a latte with your plant milk of choice and adding caramel, hazelnut, cinnamon dolce, or toffee nut syrups for an extra boost of seasonal sweetness!
The Coffee Bean & Tea Leaf
This coffee chain recently launched a few new vegan offerings including fall-flavored drinks and even a Vegan Banana Walnut Loaf and Chocolate Brownie! When ordering from this caffeine paradise, be sure to sub in oat, almond, coconut, or soy milk and avoid ALL powders, as they contain milk derivatives. If you'd like to make their blended beverages vegan, sub in non-dairy milk, swap any powders for their vegan-friendly syrups, and ask for no whipped cream.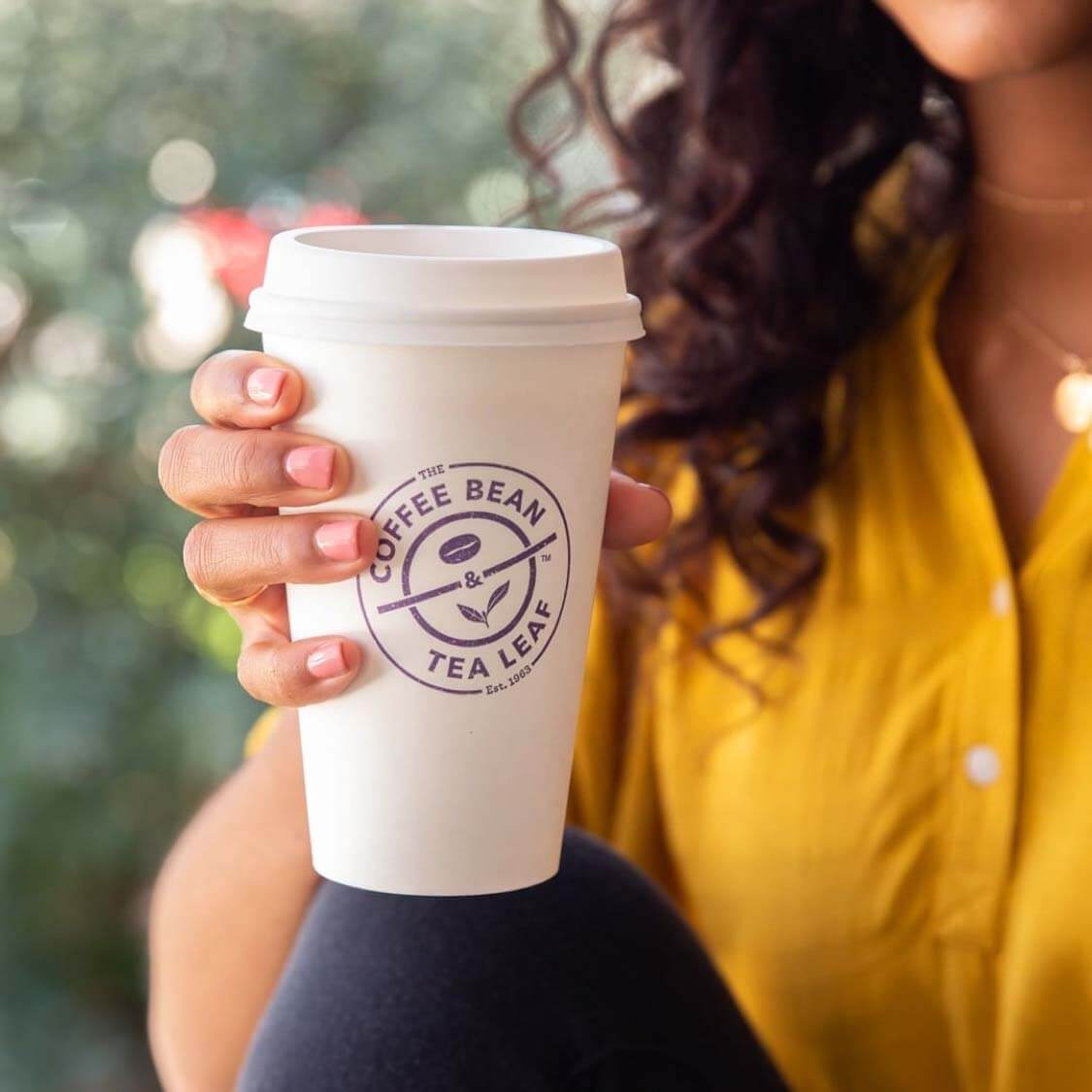 Pumpkin Cold Brew Latte
This refreshing drink is lightly spiced to perfection! It's made with The Coffee Bean & Tea Leaf's signature cold brew, pumpkin sauce, and vanilla bean sauce. When ordered with plant-based milk, this drinkable cup of deliciousness is all-vegan. Yep, even the sauces!
Pumpkin Latte
If you want to go down the classic PSL route, this Pumpkin Latte is the move. With the creaminess of pumpkin and a touch of nutmeg and cinnamon, you're sure to experience all the fall feels in just one sip! Once again, replace the milk, choose between hot or iced, and you're all set!
Pumpkin Spiced Chai Latte
For a bit more spice, we'd recommend the Pumpkin Spice Chai Latte! When ordered hot or iced with your plant milk of choice, this drink is vegan. Maybe even go crazy and order the Vegan Banana Walnut Loaf on the side.
Maple Latte
Imagine slurping down a blend of espresso with notes of mapley goodness. Now quit imagining and head to the nearest Coffee Bean & Tea Leaf to order this mouthwatering Maple Latte! The drink can be ordered hot or iced––and as always, swap out the milk!
Dunkin'
This fan-favorite coffee chain recently introduced oat milk to the menu of all locations––woohoo! As a general rule of thumb, most Dunkin' beverages can be made plant-based when you sub in oat or almond milk and omit whipped cream. Their vegan-friendly flavor shots include Blueberry, French Vanilla, Hazelnut, Mocha Swirl, Raspberry, and Toasted Almond. The Pumpkin Swirl contains milk, so none of Dunkin's pumpkin-flavored drinks can be made vegan.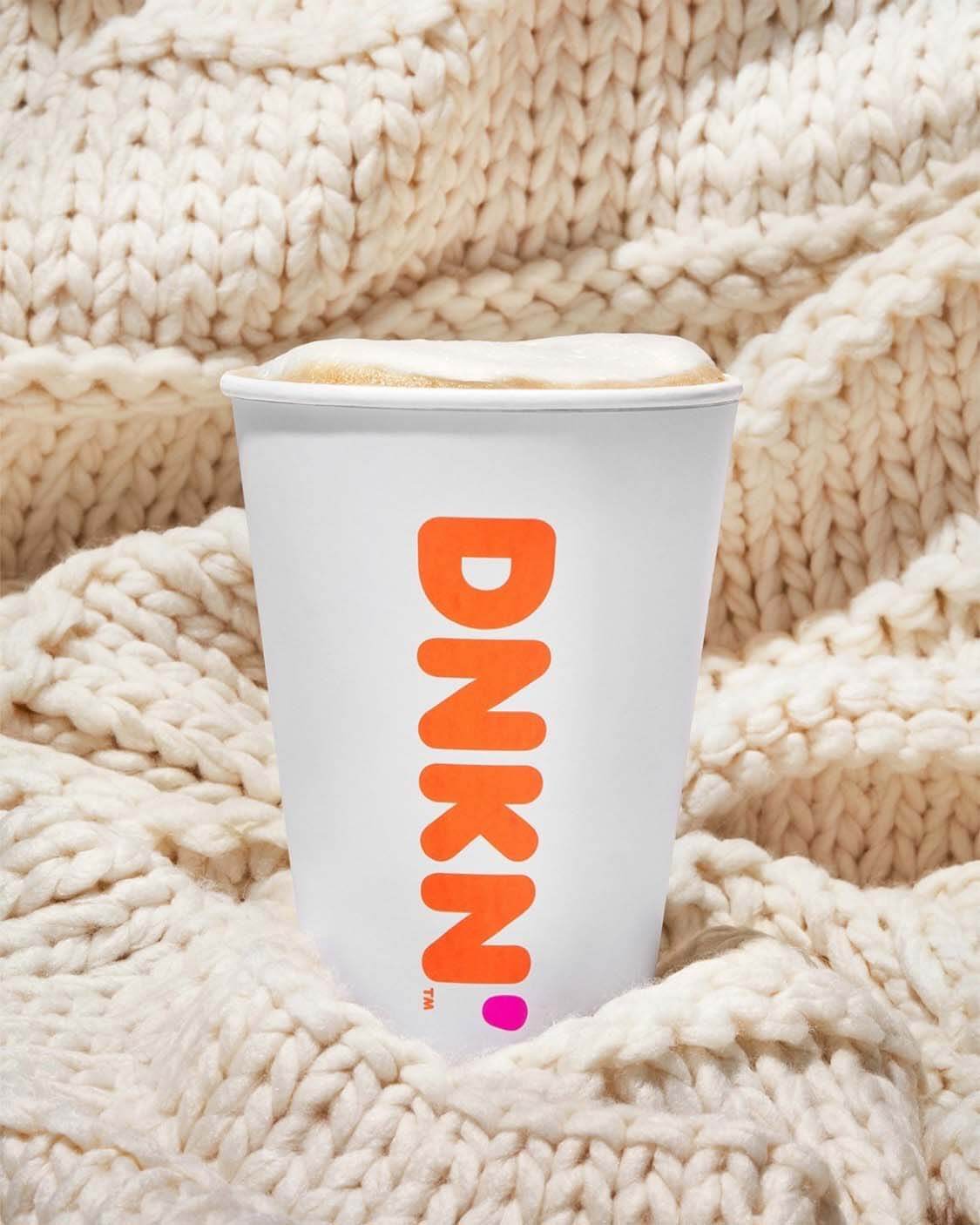 Chai Latte
The newest addition to the fall menu at Dunkin' is this Chai Latte. Featuring a harmonious blend of cinnamon, ginger, clove, cardamom, and nutmeg, this spice-filled drink is sure to put you in the mood for sweater weather. Choose between hot or iced, request oat or almond milk, and enjoy!
Oatmilk Latte
Another new item that will soon be a part of our regular morning routine is this hot or iced Oatmilk Latte! The drink is already all-vegan and can be spruced up with a pump or two of caramel, hazelnut, or toasted almond flavor shots. Order it with their Beyond Meat Breakfast Sandwich (sans egg and cheese) on an English Muffin for the ultimate breakfast duo!
Biggby Coffee
This Michigan-based coffeehouse has over 230 locations in various regions of the country. Their big menu offers a selection of beverages that can be veganized with the substitution of plant milk. Their vegan milk alternatives include soy, almond, coconut, and oat, depending on the location. This fall, they've got one item on the featured menu that can be made vegan.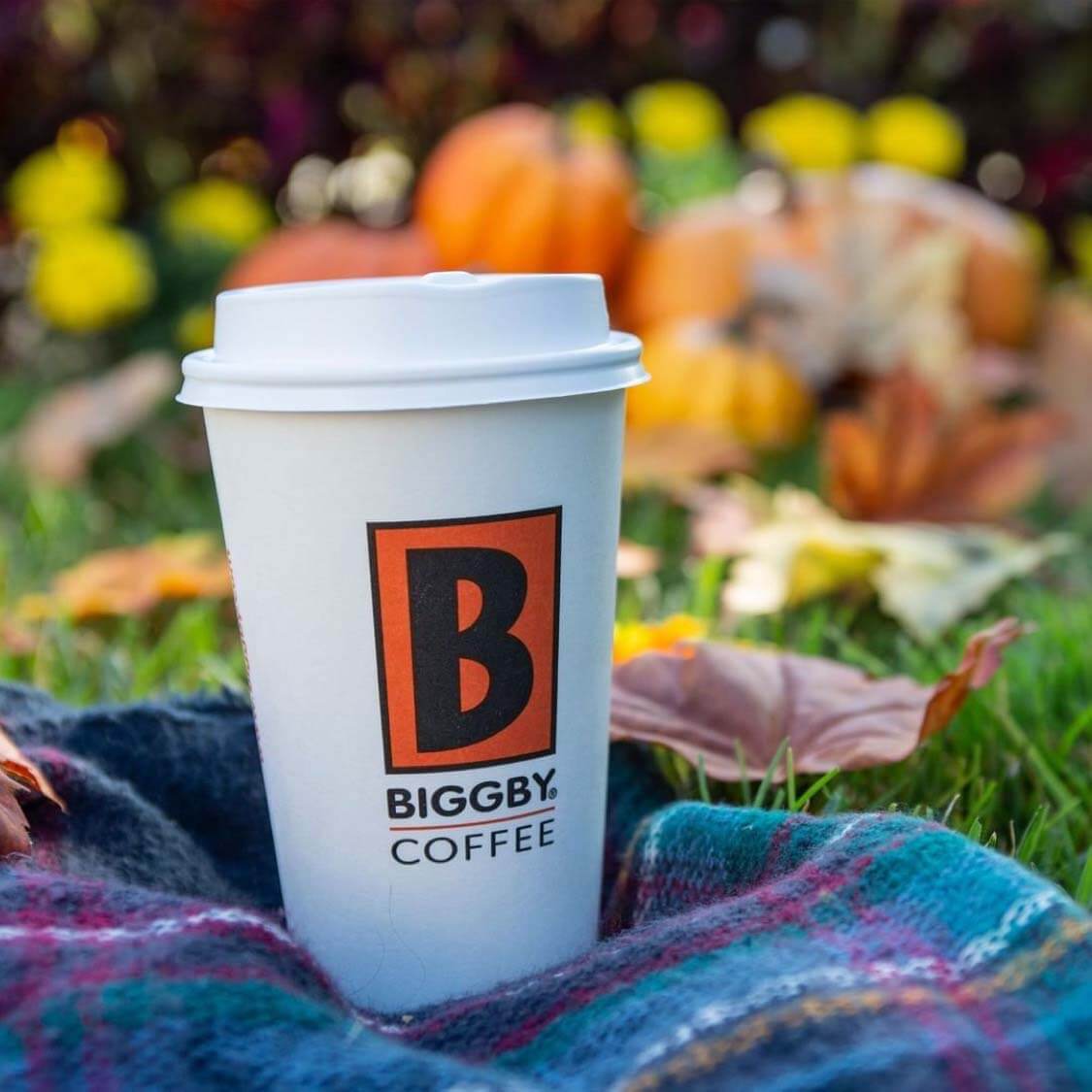 Maple Bourbon Latte
With hints of maple syrup, bourbon, caramel, and vanilla, the Maple Bourbon Latte is basically autumn in a cup! The drink can be made hot or iced and when ordered with plant-based milk, it's vegan.
Blue Bottle Coffee
If you didn't already know, all espresso drinks at Blue Bottle Coffee can be made vegan when ordered with oat milk. For the fall season, they've got a few specialties you'll want to try. Here they are!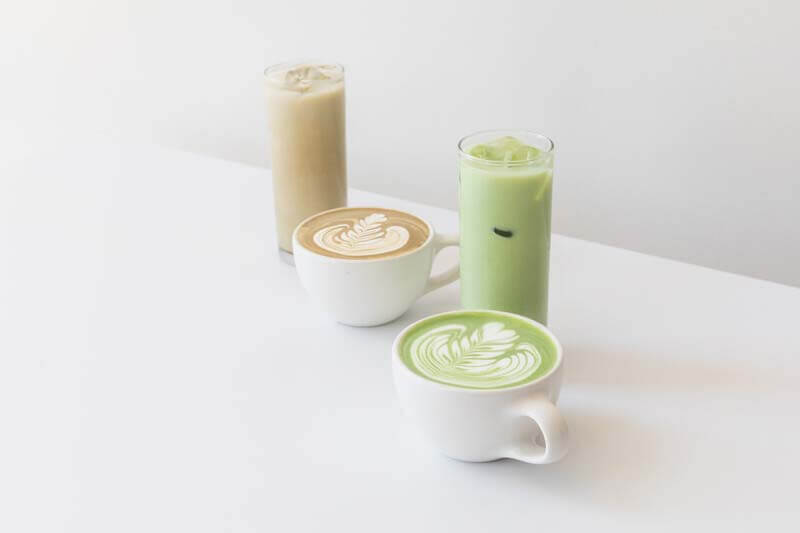 Caffé Mocha
Espresso, steamed milk, and chocolate ganache––what more could we ask for? The largest size possible and extra chocolate––oh, and make sure to sub in oat milk! Available hot or iced.
Hot Chocolate
Another chocolaty drink we love to order is the Hot Chocolate. It's a great option for those avoiding coffee, and is oh-so-delicious! When ordered with oat milk, it's 100% vegan––yes, even the chocolate ganache!
Hojicha Latte
If you're a fan of matcha, you'll have to try Blue Bottle Coffee's Hojicha Latte! For those unfamiliar, Hojicha is a Japanese green tea with a rich, smoky flavor and reddish-brown color––it's perfect for the autumn season. Choose between hot or iced, request oat milk, and you're good to go!
Muscovado Sugar Latte (launching 9/30)
And the drink we're most excited to order from this spot is the Muscovado Sugar Latte, which launches September 30th. What is muscovado? A type of organic cane sugar that contains molasses (similar to brown sugar.) Choose from hot or iced and ask for oat milk to make it vegan. Note: The sugar used by Blue Bottle Coffee is vegan, as it's not processed with bone char.
Feature image photo credit: David Dewitt
Allie Mitchell
@alliemitch
Allie is a writer, musical theatre performer, yoga instructor, and walking vegan restaurant directory. On any given day, you can catch her making tofu scramble, scouring Trader Joe's for new plant-based products, or watching The Lizzie McGuire Movie! Visit her website at alexandrammitchell.com.
Articles by Allie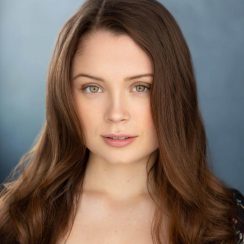 More from VegOut
Subscribe Now
Get the premier vegan food and lifestyle magazine delivered to your door (or inbox!)
Order the magazine!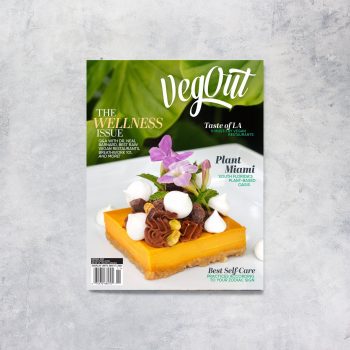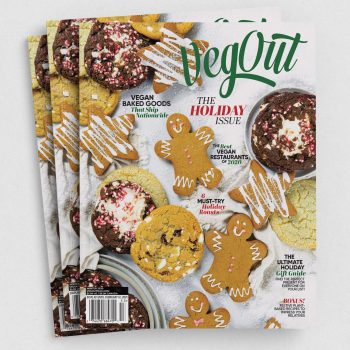 Navigation