More and more fast food chains are adding plant-based options to their menus and we're here for it! Check out this roundup of 18 fast food spots that have what you're looking for—from burgers and fries, to pizza and breadsticks, and milkshakes, and ice cream.
For ice cream, head to Baskin-Robbins where you'll find their Non-Dairy & Vegan Chocolate Chip Cookie Dough on the menu, as well as their Raspberry Sorbet.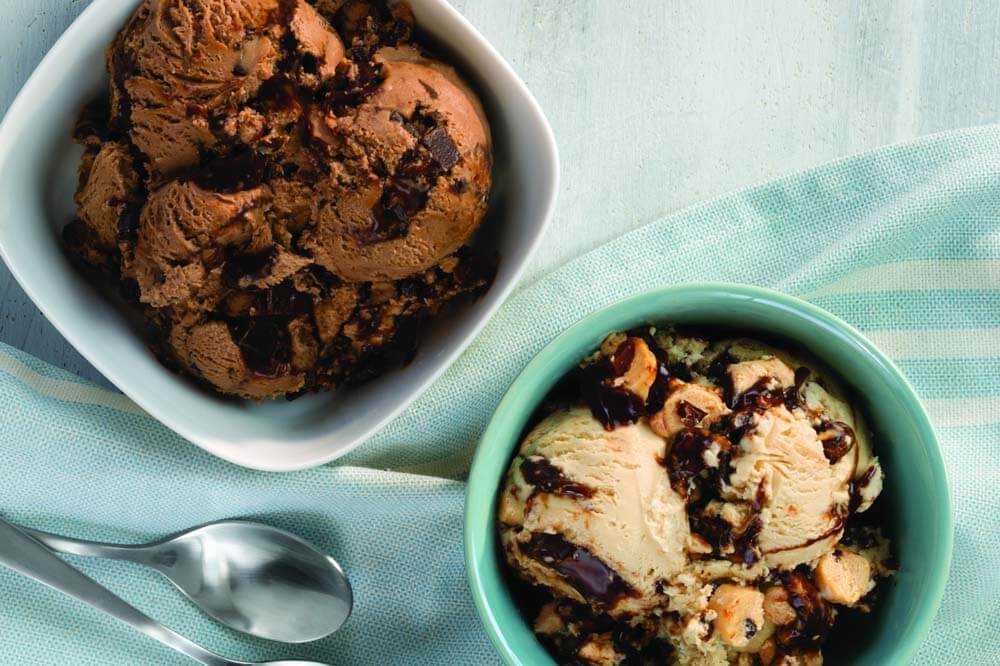 Both Blaze's regular dough and gluten-free dough are vegan, and they have plenty of veggies, sauces, and even vegan cheese and vegan spicy chorizo to top it off. The possibilities are endless when creating your own! They also just added VEGAN CHEESY BREAD to their menu!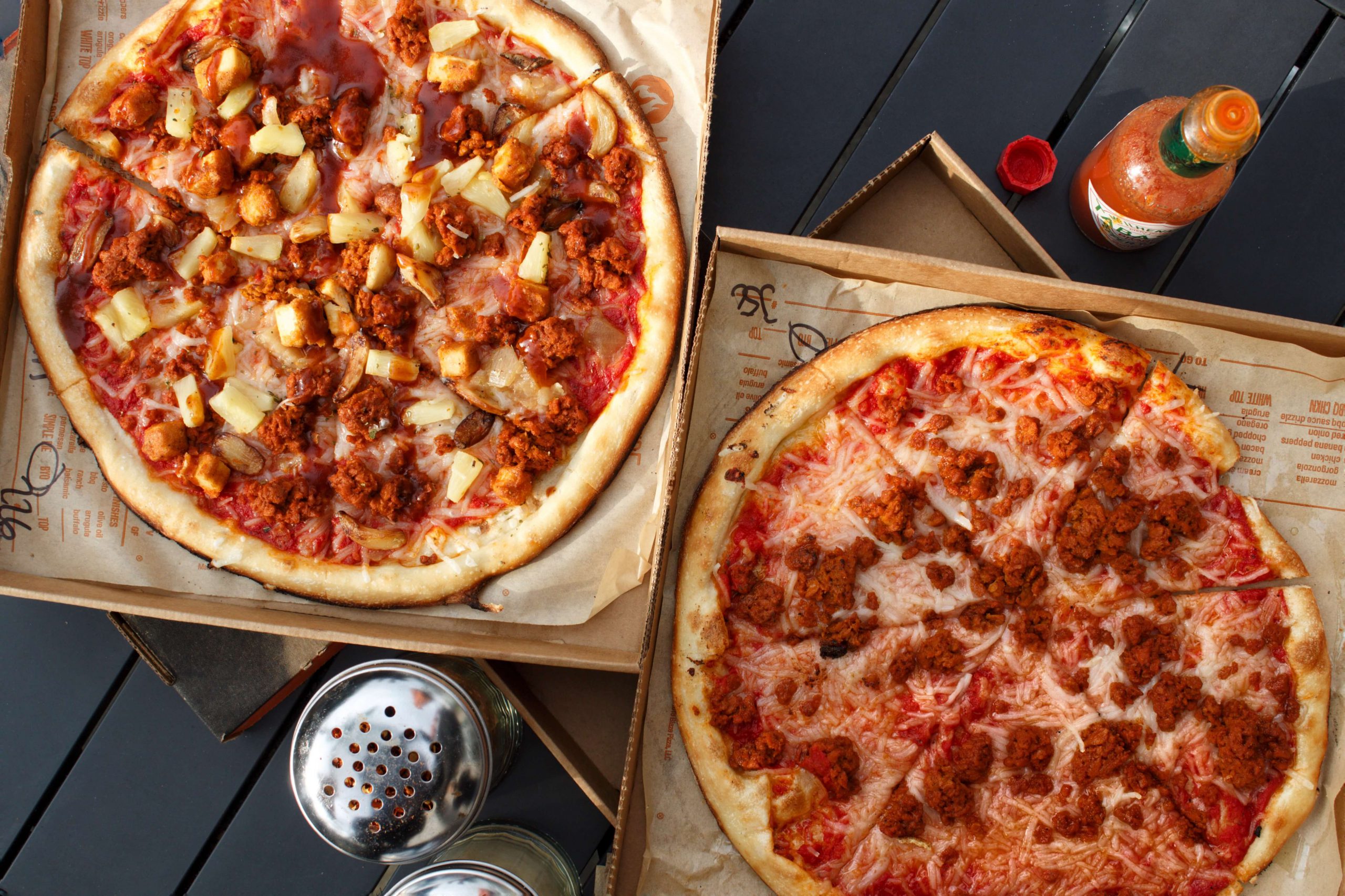 BK's Impossible Whopper is vegan without mayo (ask for it to be cooked separately to avoid cross-contamination). Sides such as fries and their French Toast Sticks are vegan as-is.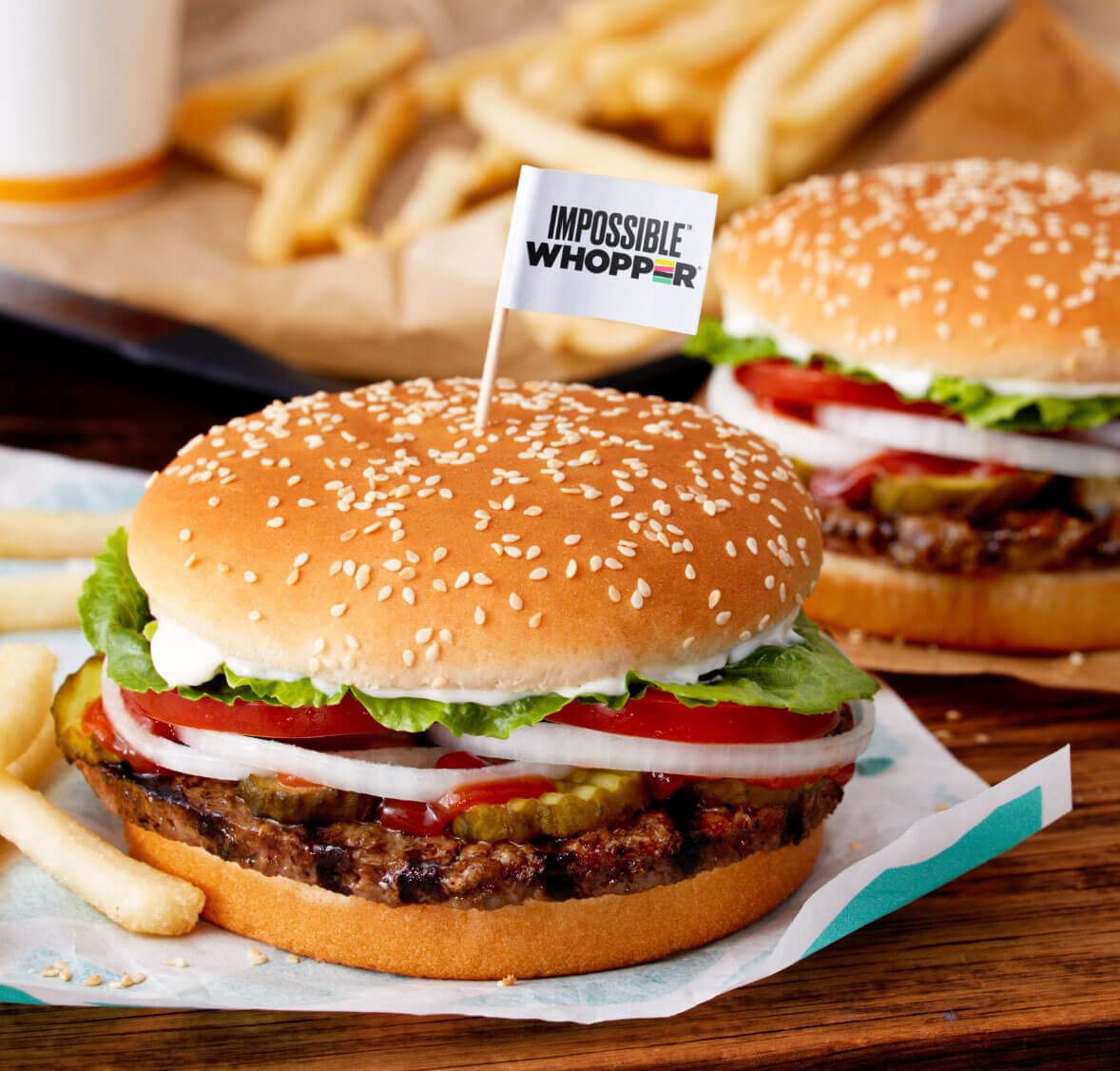 Carl's Jr. offers a Beyond Famous Star. Just make sure you ask for no cheese and mayo. Plus, a few of their sides are vegan, like fries—both Crisscut and Natural-Cut French Fries—and their breakfast Hash Rounds.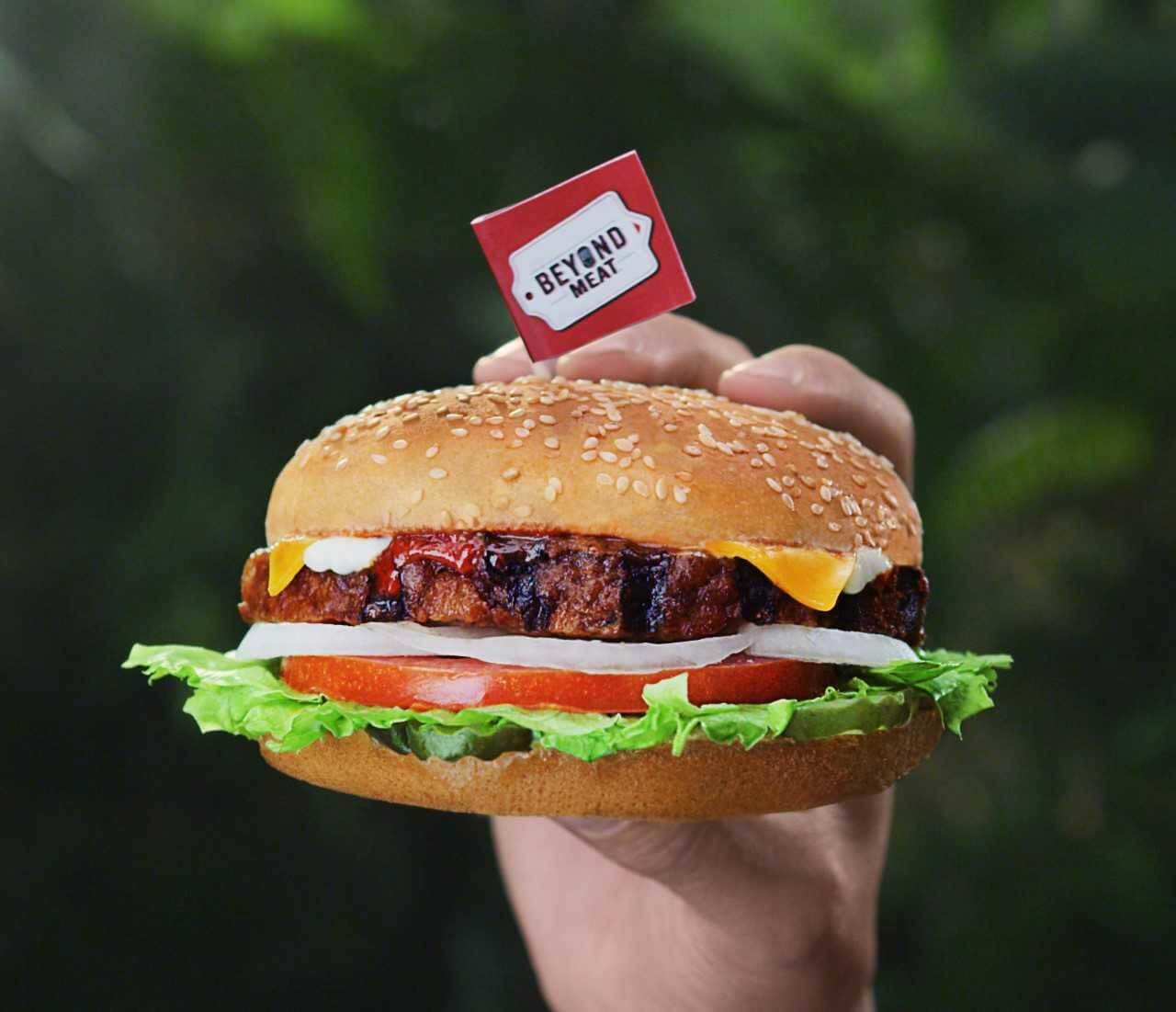 Build your own bowl, salad, burrito, tacos, and more at Chipotle, and choose their Sofritas or Fajita Veggies for your filling. They have plenty of vegan-friendly toppings to add to the mix too, including guacamole, several salsas, and beans and rice.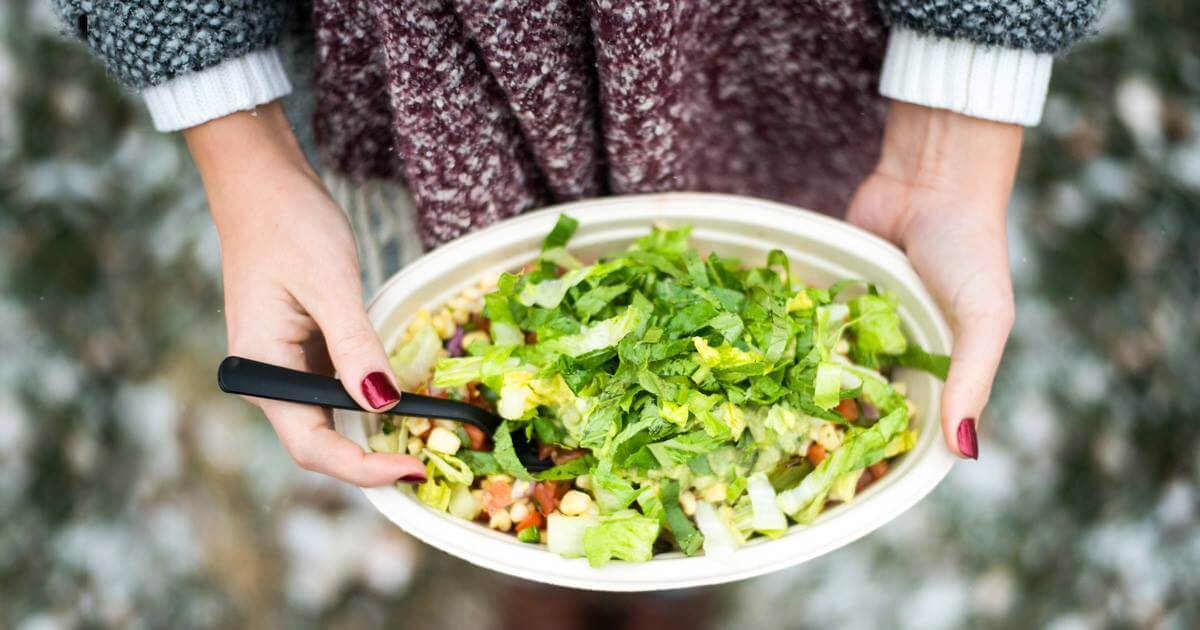 Dairy Queen makes their Non-Dairy Dilly Bars, which are a vegan take on the classic, featuring coconut milk-based ice cream dipped in vegan chocolate. Additionally, their fries are vegan, as are their Misty Slushes.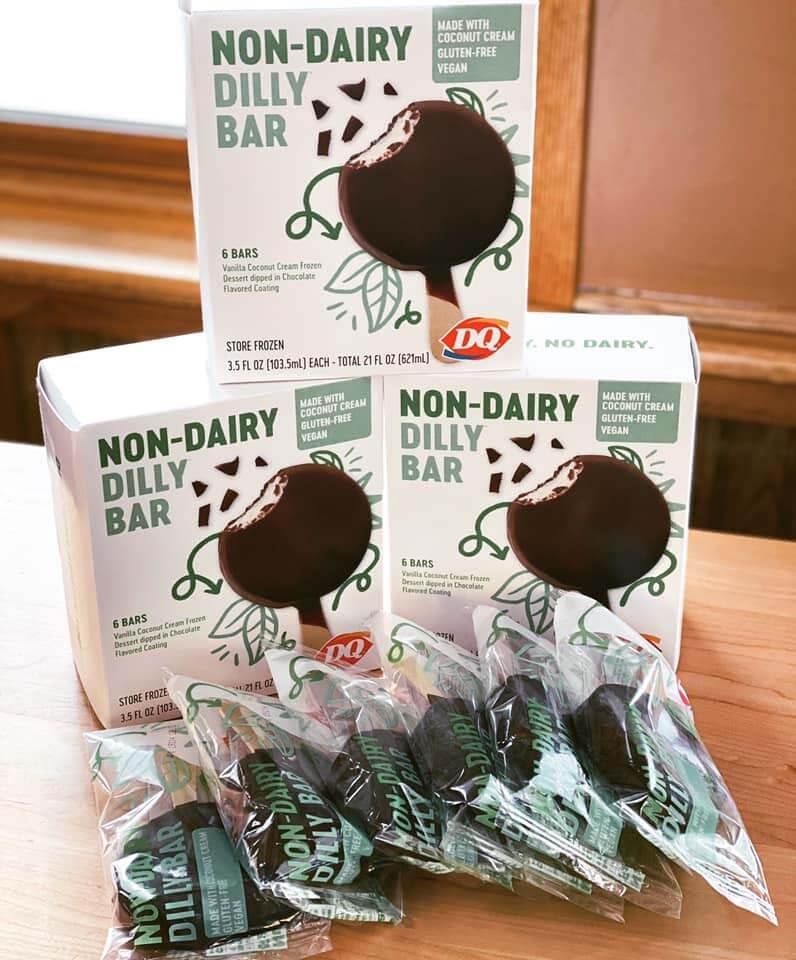 Del Taco offers their Epic Beyond Original Mex Burrito, Beyond Avocado Taco, Avocado Veggie Bowl, Crinkle Cut Fries, and Hashbrown Sticks, which are all vegan as-is. Plus, they have a few other Beyond Meat-filled options that can easily be made vegan by requesting no cheese or sour cream. In fact, you can basically sub Beyond Meat on any of their menu items—again, just be sure to request no cheese or sour cream.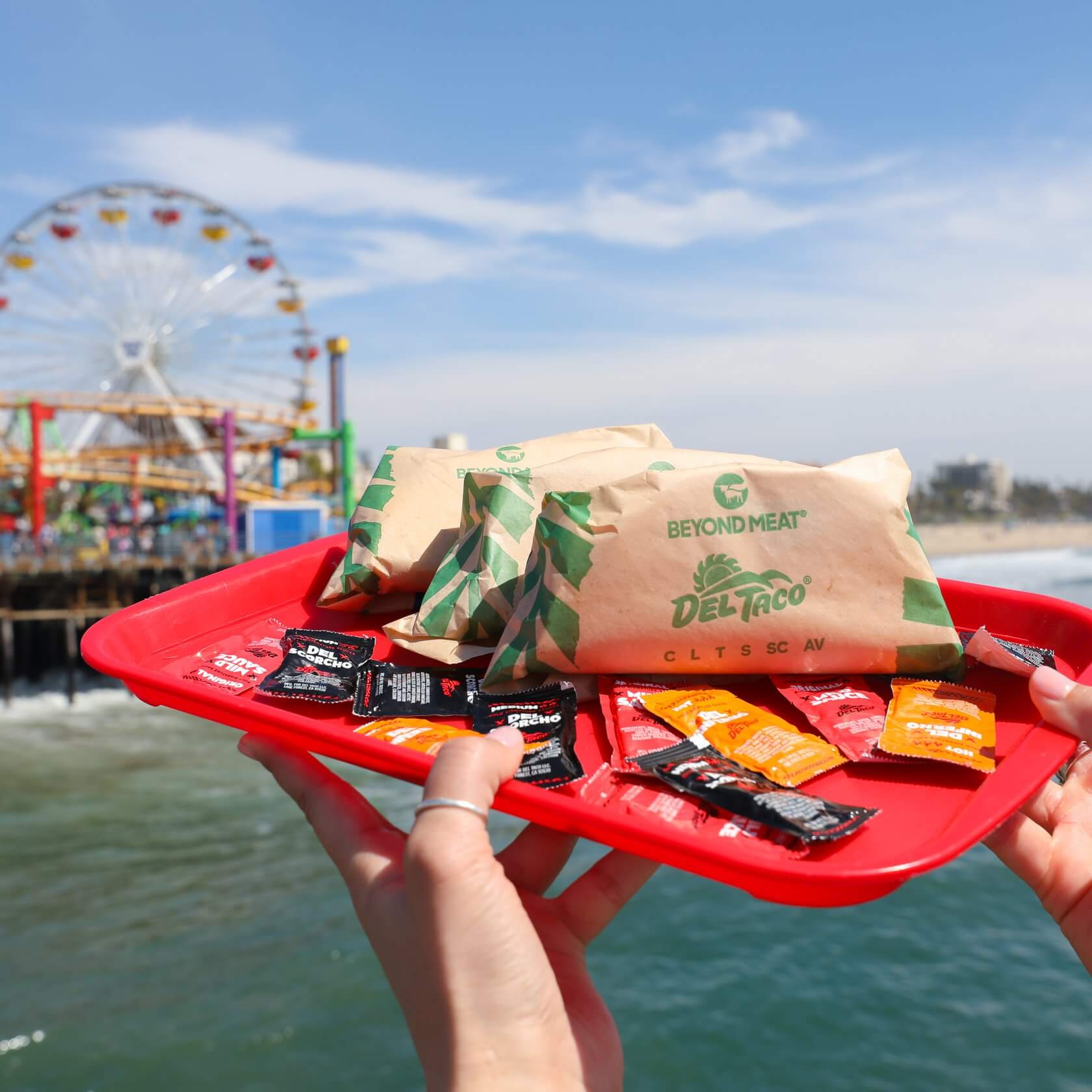 While not having anything that stands out as vegan on the menu, you can actually build your own pizza that's vegan-friendly at Domino's. Start with their Crunchy Thin Crust, then top it with their Pizza Sauce (not the Hearty Marinara Sauce), and add on veggies of your choice. You can also build your own pasta, which begins with their Penne Pasta, adding in whatever veggies you'd like.
Dunkin' has nearly 20 vegan items on their menu, including bagels, English muffins, hash browns, their Coolatta drinks and teas, and notably their Beyond Sausage Sandwich, which can be made vegan by requesting no eggs or cheese. Additionally, many of their coffee drinks can be made vegan simply by ordering them with almond milk or oat milk and no whipped cream.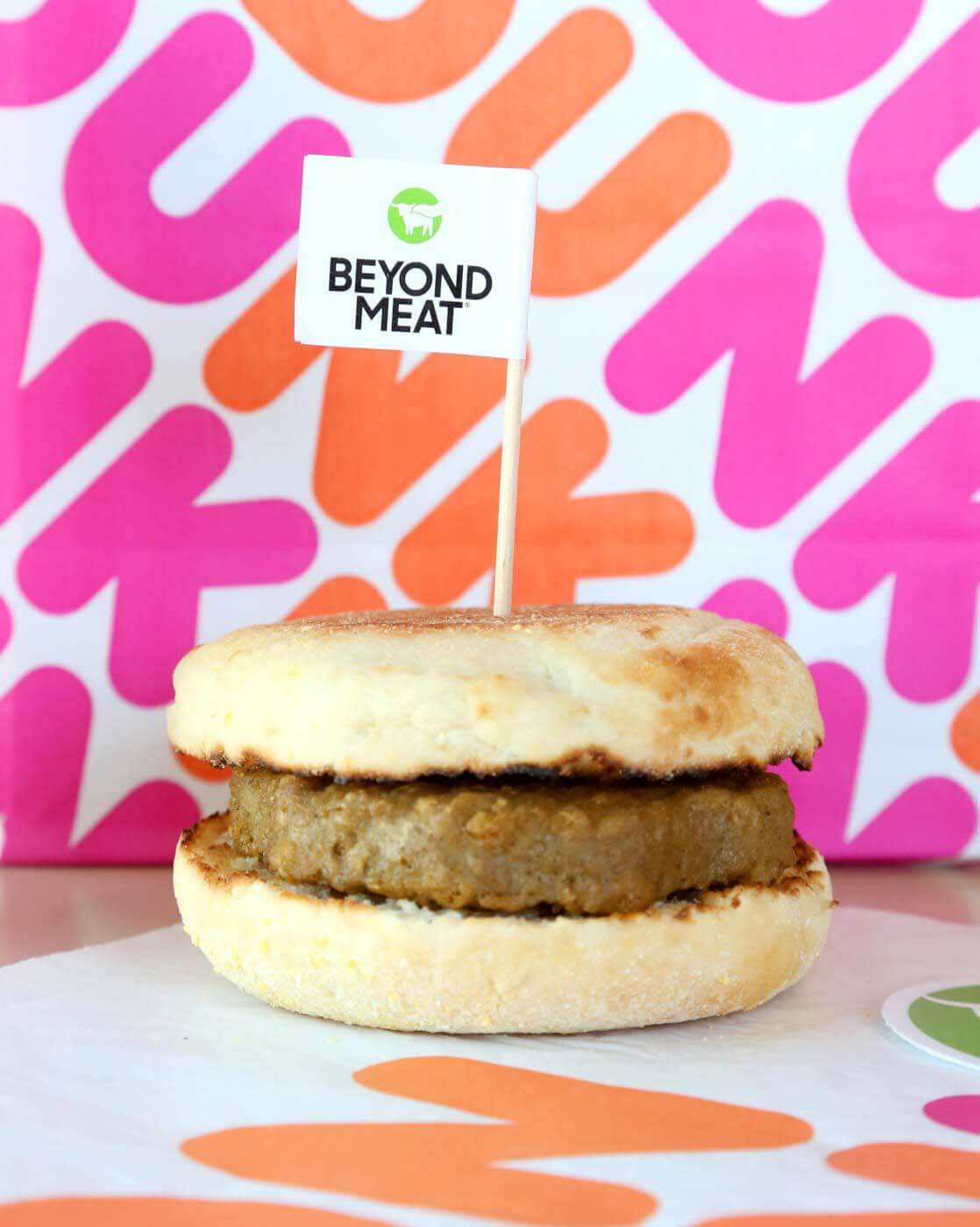 Photo credit: PETA
El Pollo Loco just added vegan chicken to their menu. You can order their Chickenless Pollo Taco and Burrito vegan, just be sure to say "make it vegan" to remove the cheese and Creamy Cilantro Dressing it comes with.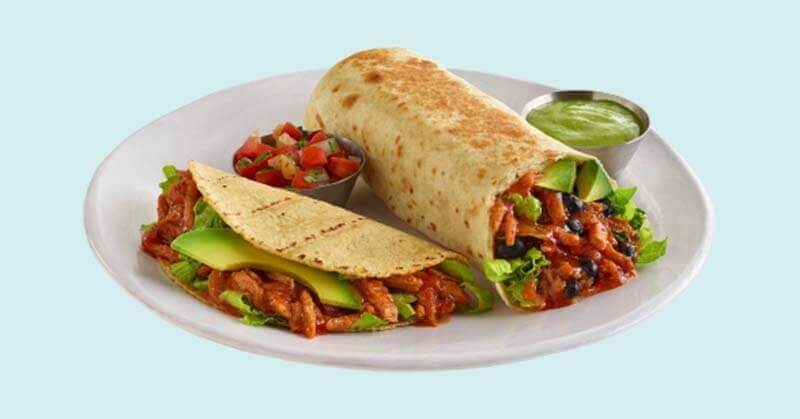 For a take on a vegan Impossible Burger and fries, check out Fatburger for their Impossible Burger, which includes an Impossible Burger patty, along with traditional toppings and Daiya cheese. To be extra careful, you can make sure to ask for no mayo and confirm it comes with Daiya and not classic cheese. The chain also makes vegan milkshakes—Strawberry, Vanilla, Chocolate, and Maui Banana—with Craig's Vegan Ice Cream. Sides like Fat Fries, Skinny Fries, and Sweet Potato Fries are vegan as well.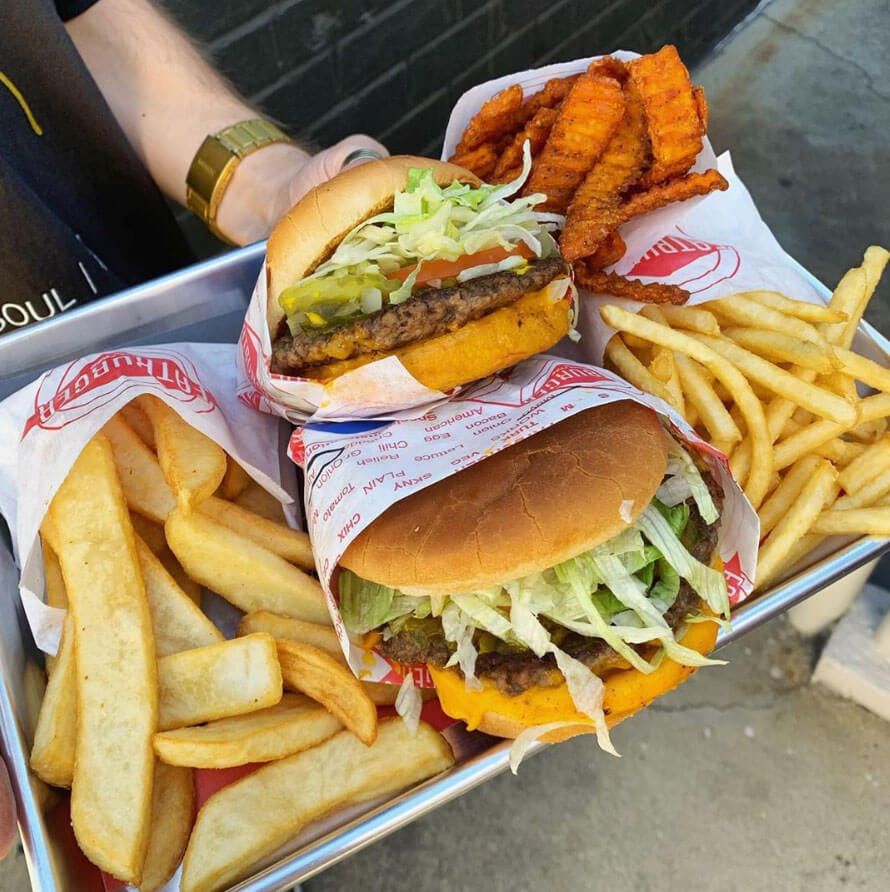 With several locations throughout LA and Orange County, Fresh Brothers has several vegan options on their menu—from fresh salads to signature pizzas, and even vegan tenders and sweet knots. Their vegan pizza toppings include plant-based cheese, Beyond Meat, vegan pepperoni, and loads of veggies. They also have vegan ranch for dipping!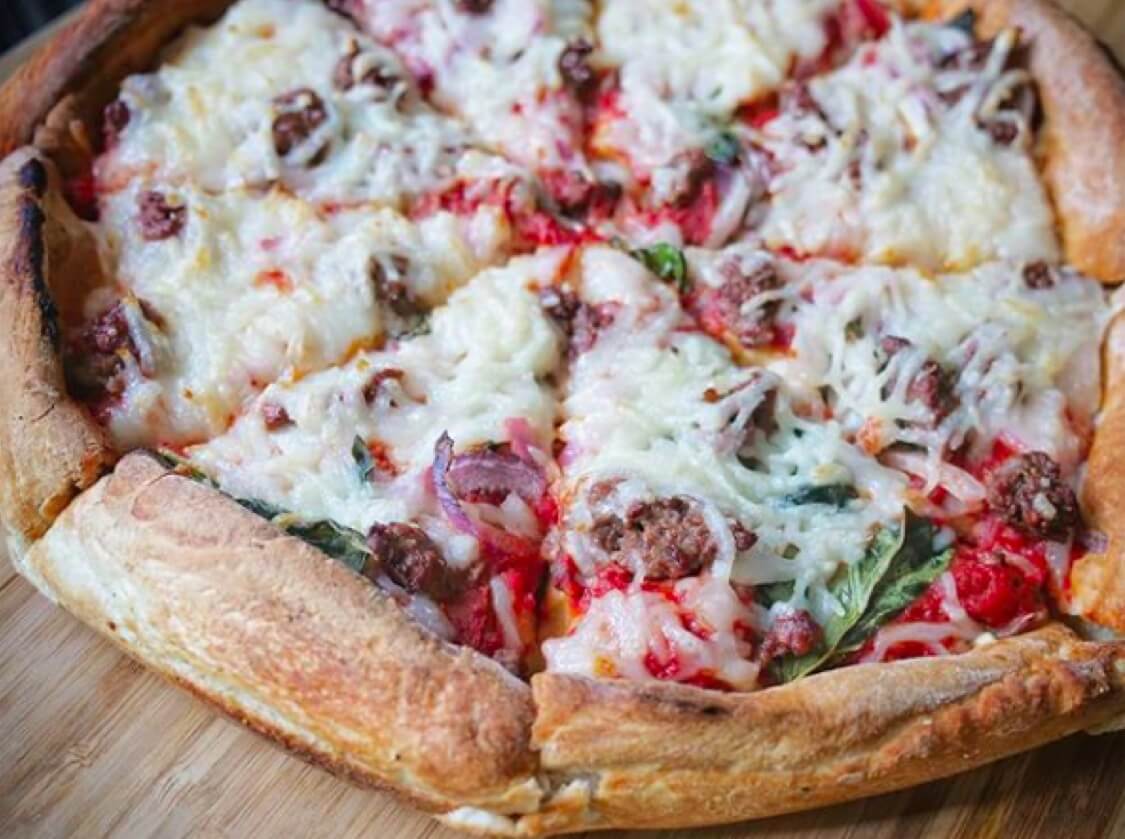 Habit Burger offers a handful of great vegan options, including their as-is vegan Veggie Burger, which features a veggie patty on a toasted wheat bun, green leaf lettuce, fresh tomatoes, cucumbers, and onions, with sweet mustard dressing. Their French Fries, Sweet Potato Fries, and Tempura Green Beans are vegan as well.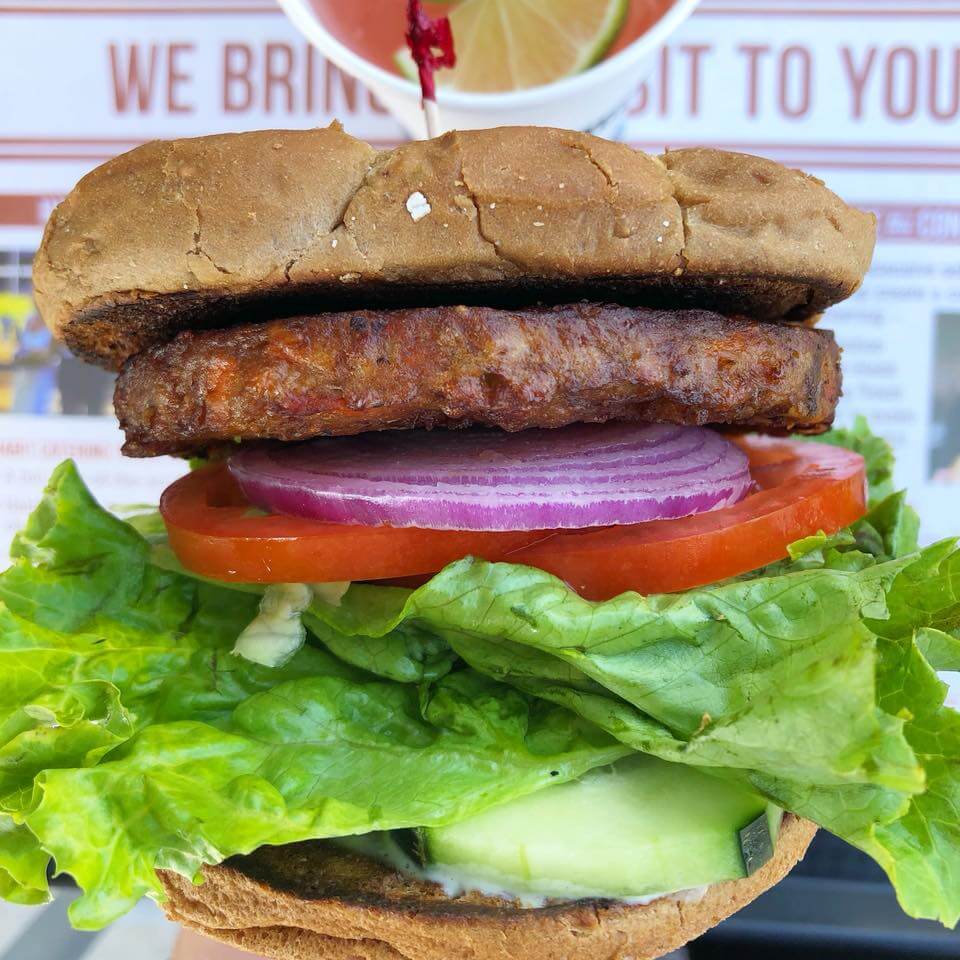 If you're in the mood for a sandwich, head to Ike's where they have several vegan-friendly options throughout their menu, including vegan turkey, meatballs, and chicken, plus hearty veggie sandwiches.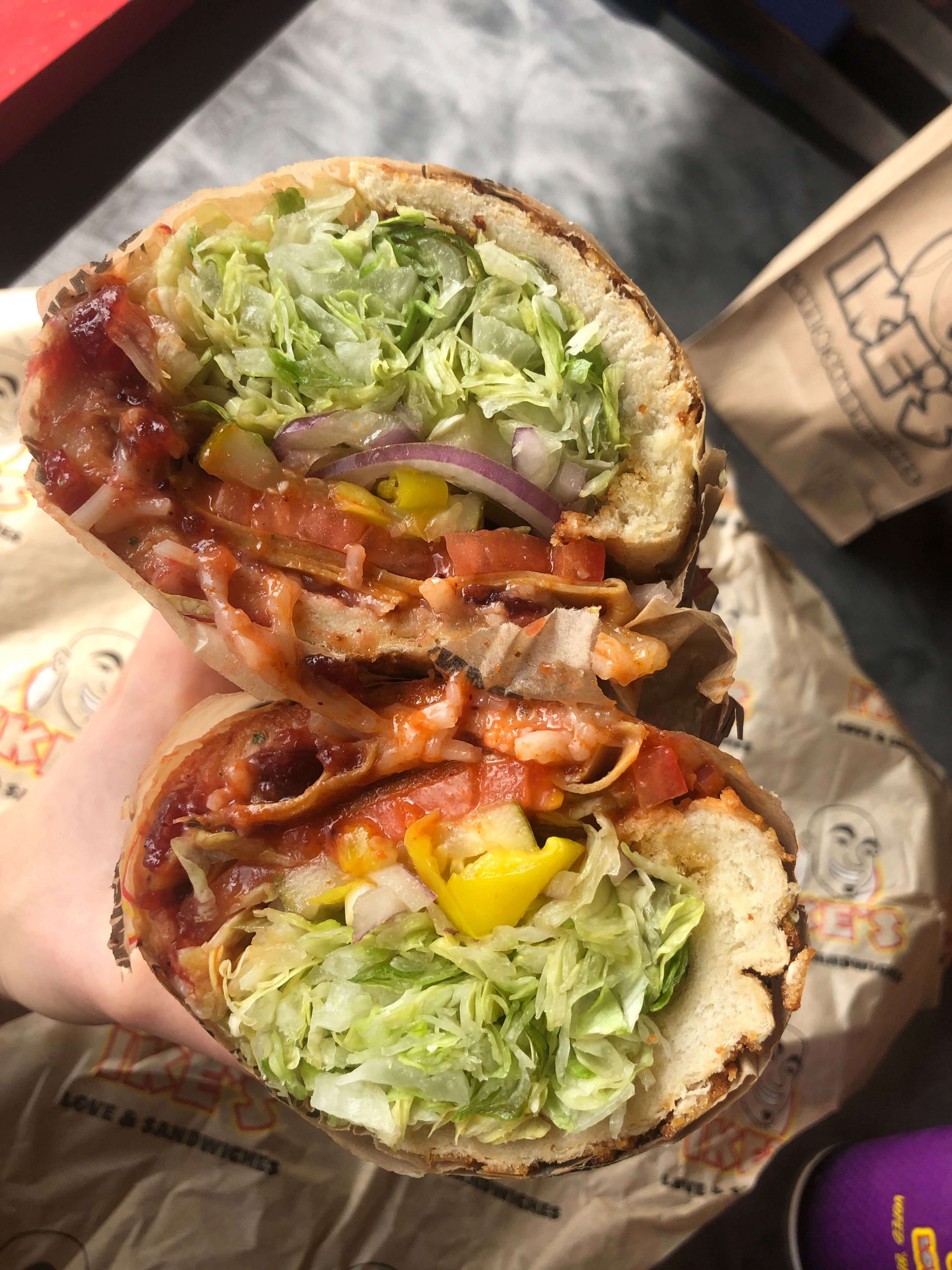 For an easy go-to vegan order at Subway, try their Veggie Delite sandwich and fill it with veggies of your choosing. Just be sure to order it on their Italian Bread or 9-Grain Wheat.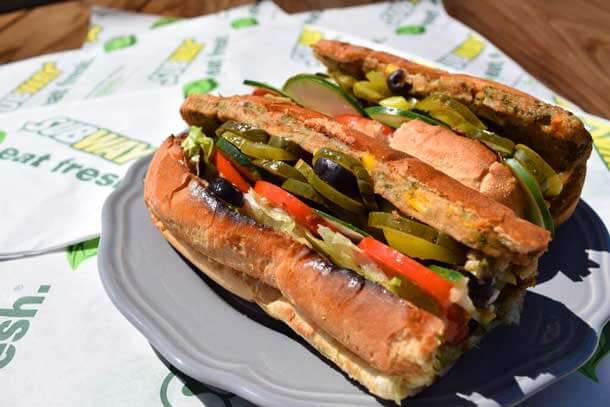 Photo credit: PETA
Create your own pizza at Pizza Hut by choosing their Hand-Tossed Crust, Original Pan Crust, or Thin 'N Crispy Crust, Classic Marinara or Buffalo for the sauce, and topping it off with veggies of your choosing. Pizza Hut also recently launched a Beyond Meat Pizza, which can be ordered vegan by requesting no cheese. Their sides of breadsticks (request no seasoning) and fries are also vegan. They additionally have a vegan-friendly dessert—their Cinnamon Sticks sans the icing dip.
Taco Bell stocks a ton of vegan-friendly options. An article that explores most of them can be found on their website. This article includes items from their Crunchwrap Supreme to their burritos and tacos, to their Mexican Pizza, and more, which can easily be made vegan by substituting beans for meat, and requesting no cheese and no sour cream. Plus, you can also ask to add toppings like guacamole, pico de gallo, and Fritos.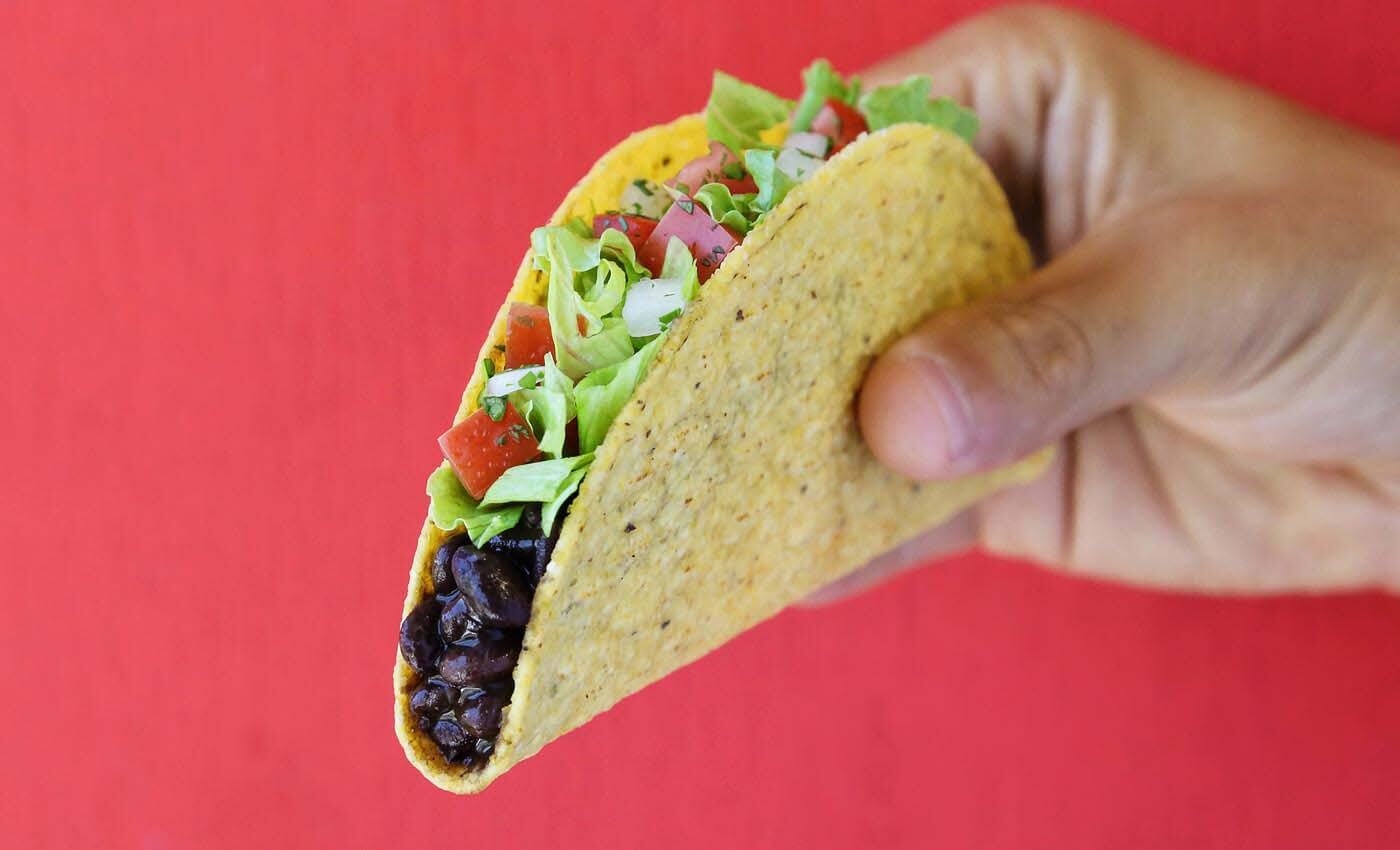 Hot dog chain Wienerschnitzel just added Field Roast Stadium Dogs to their menu. The plant-based dogs are currently available at 19 test locations across California, Texas, and New Mexico.