Back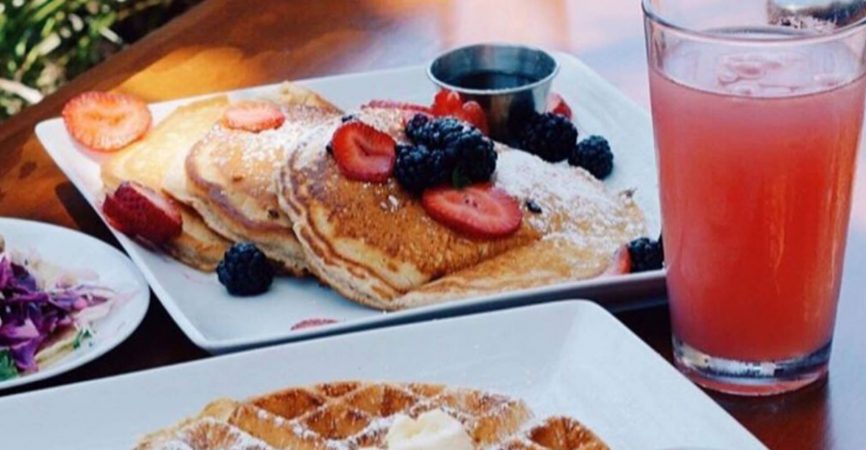 15 Must-Try Vegan and Vegan-Friendly Restaurants in Orange County
Need a break from city life? Head south to the OC. No matter your #daytripgoals–sandy beaches, sunny drive, or an afternoon of shopping–you'll find tasty plant-based foods wherever your heart takes you.
Seabirds Kitchen
Costa Mesa & Long Beach
Enjoy organic, seasonal dishes utilizing locally grown produce with made-from-scratch condiments and sauces. The focus at Seabirds is quality. The benefit to you is taste.
Dishes to try include the Bibimbap Bowl, Butternut Enchiladas, the Beets Me Burger, and Beer Battered Avo Tacos. But, hello, do not leave without ordering that Chaffle–a churro waffle loaded with vanilla ice cream, chocolate sauce, and walnuts.
The Stand
Laguna Beach
Ready for some laid back beach vibes? Head to The Stand in Laguna Beach. A long-time name in the area, this little spot sports an extensive 100% vegan menu. Our favorites are the Gourmet Sprout Sandwich, the Potato & Guacamole Burrito, and the Hummus Salad. Whether you go for the smoothies, juices, salads, or bowls, you'll enjoy simple foods, quality ingredients, and delicious taste.
Café Gratitude
Newport Beach
100% organic, 100% vegan. Be Gracious (Autumn Grain Salad with butternut squash, cashew mozzarella, raddichio, chickpeas, sun-dried tomato pesto, and either rice or quinoa), Be Grateful (Community Bowl with kale, black beans, garlic tahini, and rice or quinoa), and Be Glorious (Blackened Tempeh Caesar Wrap).
Freesoulcaffé
Tustin
This all-vegan café promotes health, compassion, and respect for all living things through offering dishes that utilize quality ingredients and house made sauces, dressings, condiments, graham cracker crusts, and pizza dough.
Whether ordering a panini (Panini Caprese, Panini Frittata), salad, soup, burger (Sprout Burger, Truffle Burger), pizza (Brussels Sprouts, Leek, Vegsciutto), or pasta dish (Freesoulini, Pennoni), rest assured you will step away satisfied and refreshed.
Abloom Bakeshop
No storefront
Order ahead and pick up while you're in town. Abloom is dedicated to those with allergies and food sensitivities. This little bakery is not only vegan, but dye-free, soy-free, and organic as well. Abloom offers catering and special orders in addition to making deliveries to those in the Orange County and LA area.
With so many gorgeous desserts – donuts, cookies, pies, cakes, cupcakes–Abloom is a vegan foodie's paradise.
The Wheel of Life
Irvine
Wheel of Life is an all-vegan restaurant offering Thai cuisine. Try one of the curries, salads, noodle dishes, or go for a house specialty such as Clay Pot Fish with Eggplant, Orange Chicken, or Teriyaki Tofu with Special Sauce.
Mother's Market & Kitchen
Multiple locations
While NOT 100% vegan, Mother's offers a nice selection of plant-based options. Located inside Mother's Market–a natural foods grocery–Mother's Kitchen provides seating for a quick breakfast, light lunch, or a simple weekend brunch. Get your weekly shopping done and enjoy one of the quality vegan menu items at the same time. Try the Classic Tofu Scramble, Acai Rio Bowl, Tahini Fusion Wrap, or Gluten-Free Pancakes.
Healthy Junk
Anaheim
Plenty of healthy, vegan, and gluten-free options. This Anaheim spot dishes up your favorite comfort foods. Say hello to Tex-Mex, sweets, bowls, and salads. Try the Anaheim Chili-Pepper Burger, Stake & Kale, and the BBQ Bowl (beefy strips served with a corn muffin). Follow up your meal with Healthy Junk's Triple Chocolate Brownie or a slice of Bunny Love (vanilla-iced cake with carrot shreds).
Pressed Juicery
Multiple locations – Irvine, Tustin, Newport, Laguna Niguel
No trip is complete without a stop by Pressed Juicery for a fresh cold-pressed juice or one of the frozen treats.
Native Foods
Aliso Viejo & Costa Mesa
Native Foods is one of our favorite fast casual restaurants. Try any of the new seasonal items, including the Breakfast Burrito, Korean BBQ Bulgogi Bowl, or the Sweet Potato and Farro Salad. Or order up one of the regular menu favorites such as the Twister Wrap, Bistro Steak Sandwich, or the BBQ Chicken Salad.
Veggie Grill
Multiple locations – Irvine, Laguna Niguel
The new seasonal items are out at Veggie Grill! Choose the Steakhouse Burger, Super Taco Salad, or Kung Fu Fries (VG's version of spicy, kung pao-ish, loaded fries!). Or maybe you're in the mood for a staple menu favorite–Santa Fe Crispy Chikin', Meatballs and Polenta Bowl, XX Fire-Roasted Chickin' Burrito.
Namasté
Aliso Viejo
While this little gem is not exclusively vegan, the owners and staff are knowledgeable and offer plenty of plant-based options. Lunch menu is more Americanized Indian cuisine while the dinner menu offers authentic Indian street food. Menu varies daily but typical offerings include Vada Pav (potato sliders), Chole Samosa (spicy), and Sev Puri (flat crisps with toppings such as chickpeas, onions, potatoes, chutneys, and crunchy garbanzo noodles). Bonus at Namasté is that you can request vegan Naan. And you know we're going to do it!
Namasté is a casual spot with limited seating. We love it for take-out.
Vegan by Victoria's
Santa Ana
Three words: Mexican vegan sweets. Located in downtown Santa Ana, Vegan by Victoria's offers plant-based versions of pan dulce, cakes, and flan.
Au Lac
Fountain Valley
In the mood for vegan Vietnamese cuisine? Try Au Lac. From the Jicama Rolls to the Seafood Noodle Soup to the Tofu Lemongrass and Glass Noodle Stirfry, this plant-based favorite has something for everyone. You HAVE to try the "shrimp." So good.
Vegan Pizza
Garden Grove
100% plant-based, 100% amazing! Pizzas, pastas, calzones. What more could a Friday night need? Oreo Cheesecake, perhaps. Or Chocolate Peanut Butter Pie.
Tammie Ortlieb
@tammieortlieb
Tammie, a VegOut OG and vegan of 16 years, is a former psychology professor and self-proclaimed super-woke wellness guru. Indie author, dreamer, and TikTok rockstar wannabe, she lives to make the world a kinder place.
Articles by Tammie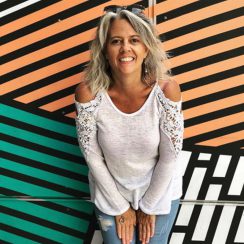 More from VegOut
Subscribe Now
Get the premier vegan food and lifestyle magazine delivered to your door (or inbox!)
Order the magazine!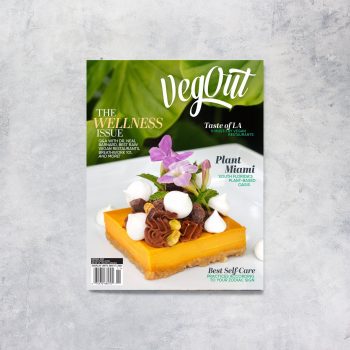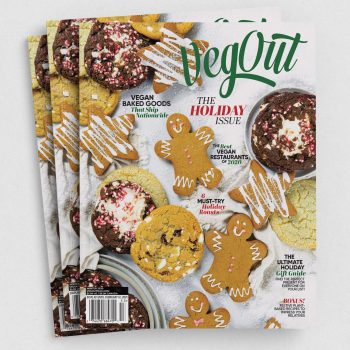 Navigation