Get in the Halloween spirit with these plant-based treats.
Magpies Softserve
Silver Lake and Tarzana
Halloween candy is good and all, but have you ever tried the phenomenal items at this vegan-friendly dessert stop? This Halloween, ditch those fun size candy bars and grab a slice of Halloween Midnight Chocolate Pie from Magpies! You'll experience layers and layers of coconut-based Midnight Chocolate soft serve, crunchies, and vegan fudge. It's decorated in a hypnotizing chocolate spider web––but don't get too entranced in the visual details of it all before it melts!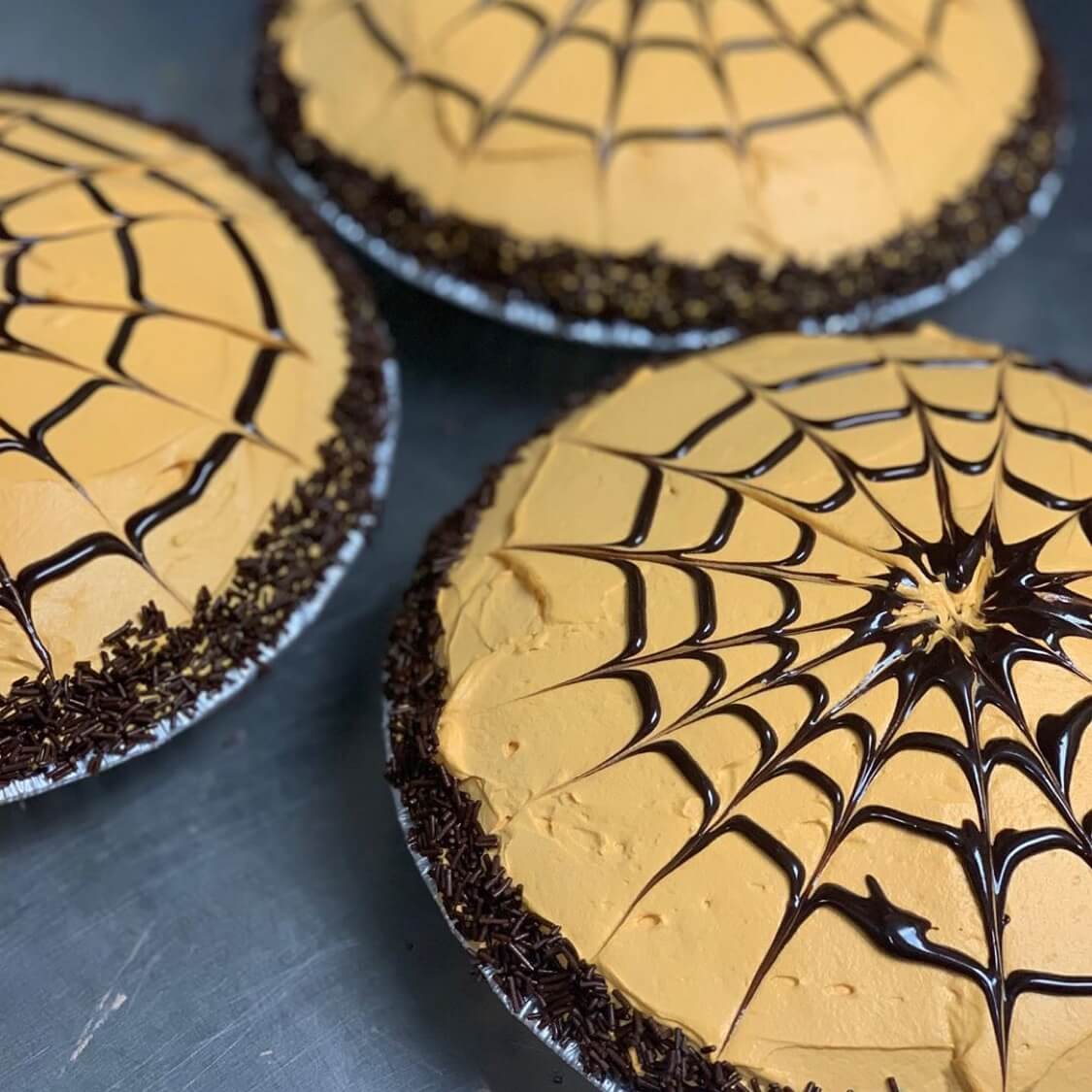 Cocobella Creamery
Hollywood
What is minty, vegan, and green with eyeballs? The new Frankenmint Bella Bar from Cocobella! It's composed of Frankenmint, a coconut milk-based mint ice cream with house-made brownie pieces and red blood strawberry sauce. Decorated with marshmallows, chocolate, and crumbles of chocolate cookies, it's a no brainer that you need to get one ASAP! For an ice cream cone to match your soul, they have black gluten-free waffle cones colored with activated charcoal!
NoHo Bakehouse
Pop-up
These Pennywise-frosted cookies are so It this year! For other eerie eats, pick up some jam-filled cupcakes frosted in spider webs, chocolate-covered Rice Krispies, frosted cookies, and more! Still not satisfied? Get any cake, cupcake, or cookie decorated to match your favorite Halloween character!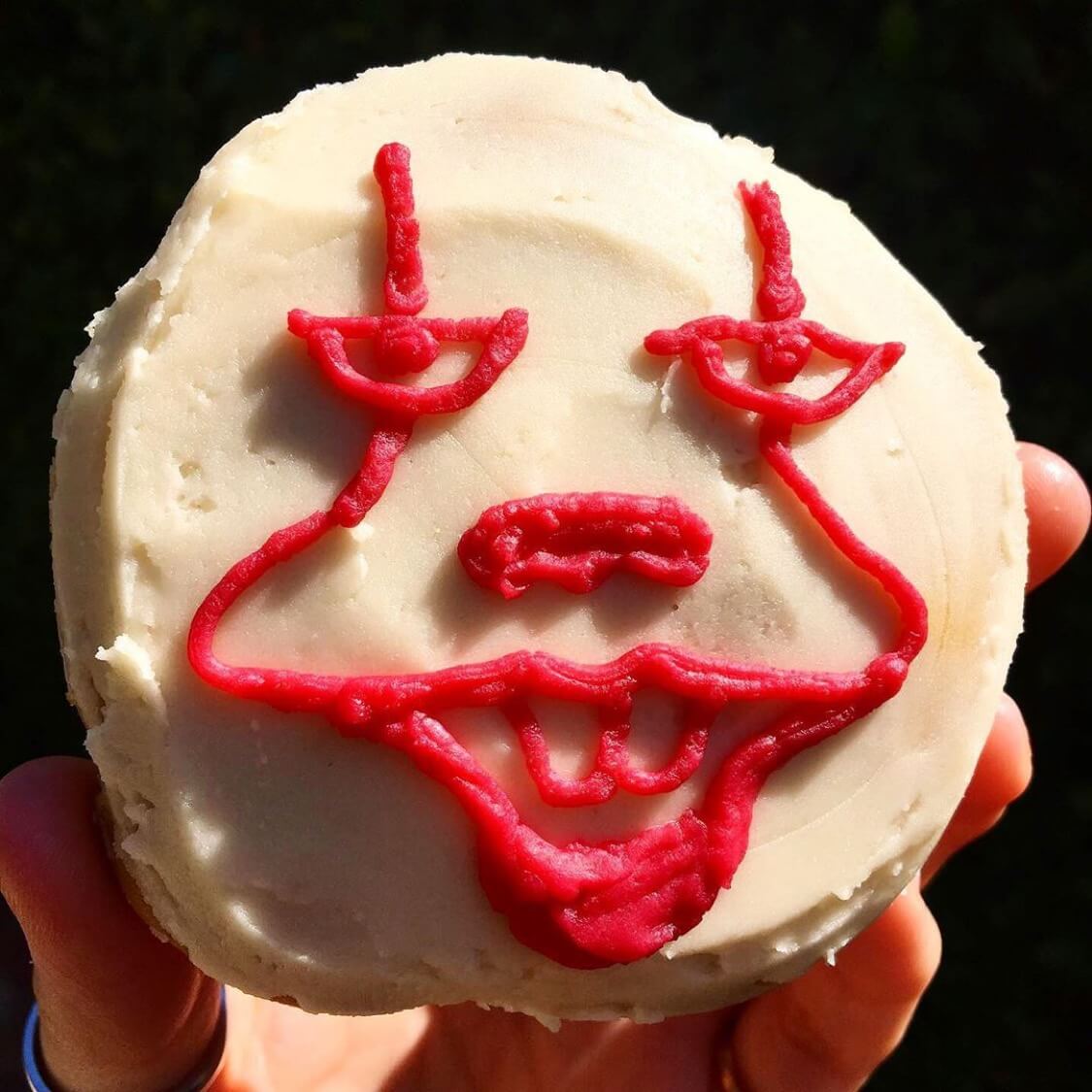 Vegan by Victoria's
Santa Ana
Honor your loved ones and your tastebuds with this Pan Dulce de Muerto, or "Day of the Dead Pan Dulce." It's flavored with anise, orange zest, cinnamon, and other spices!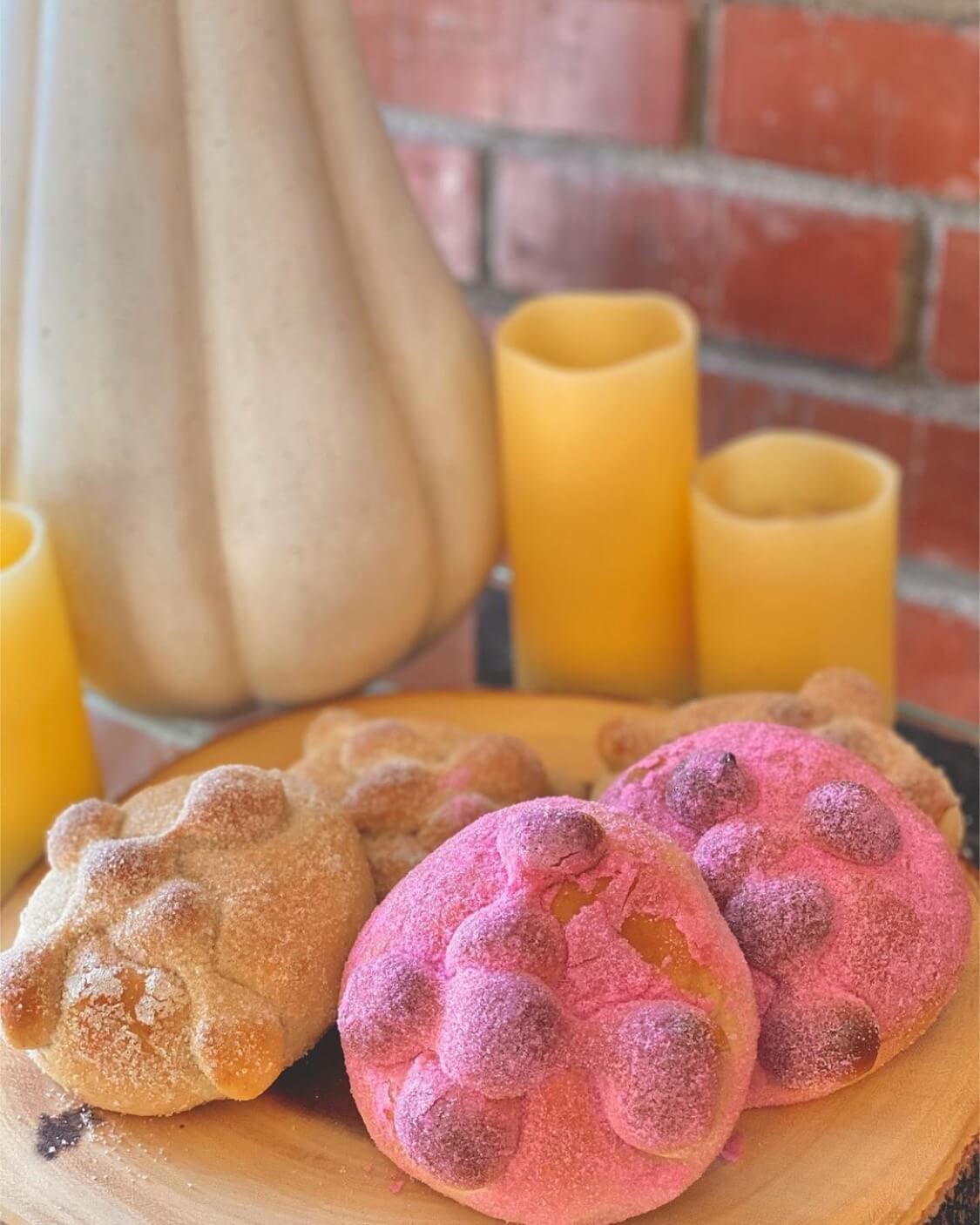 Baked Vegan Sweets
Pop-up (Storefront coming soon!)
For all those thrill-seekers out there, this one's for you! Summon spirits and sweet savors with these Ouija cookies! If you don't want to curse your fate, they've also got creepily-decorated red velvet cupcakes, Jack-o'-lantern frosted cookies, spider brownies, and other fall treats! Warning: Eat these items at your own risk.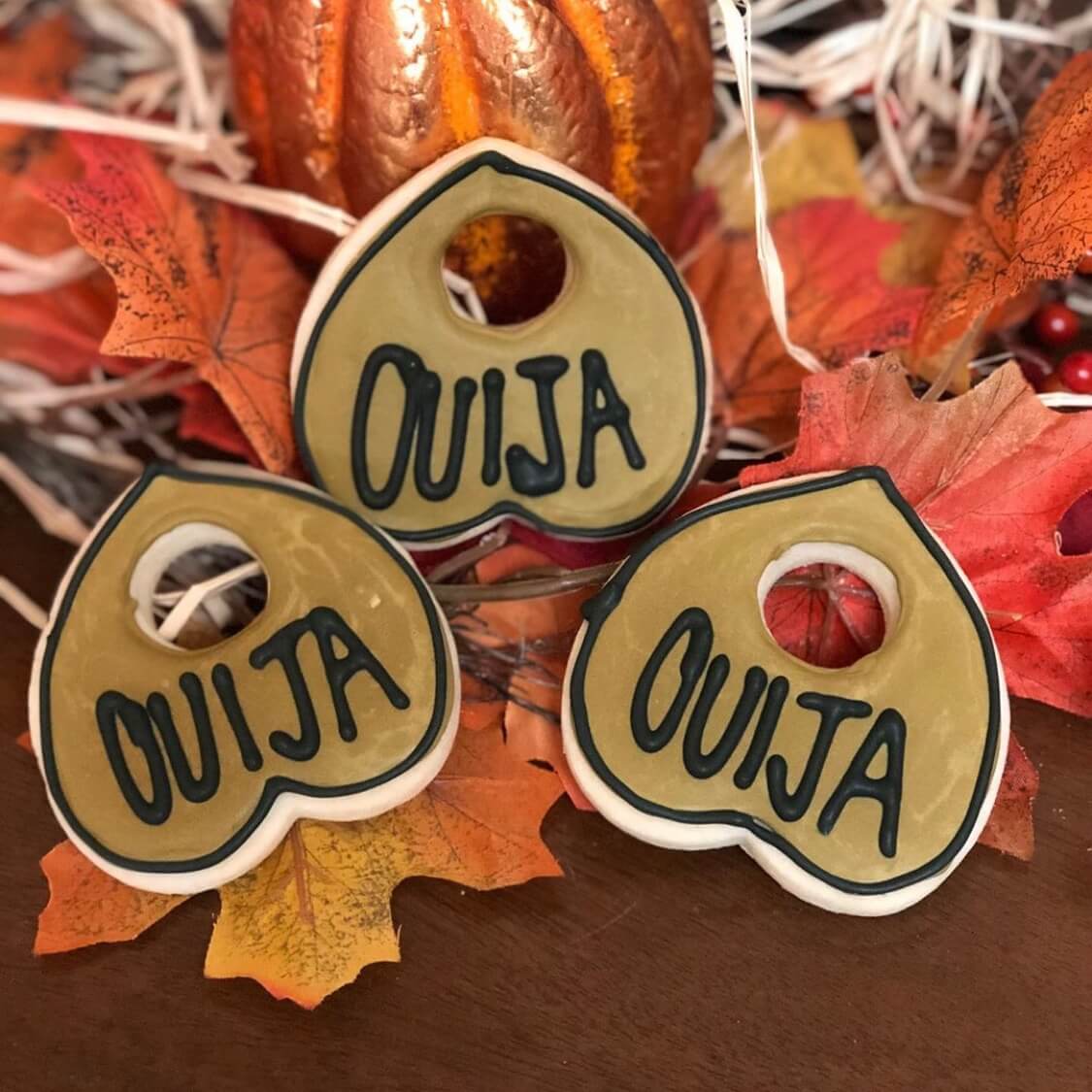 The Good Good
East Hollywood
Is the eeriness of this fall holiday too spine-chilling to handle? Do you not want to eat something that looks frightening, yet still want to celebrate the awesomeness of autumn? The Good Good has exactly what you need! Just for fall, this Armenian-inspired bakeshop is serving a soft and sugary Baked Pumpkin Spice Donut as well as a moist and comforting Carrot Cake Loaf! Stop by, stock up on pastries, and stay in this Halloween to enjoy these confections all to yourself!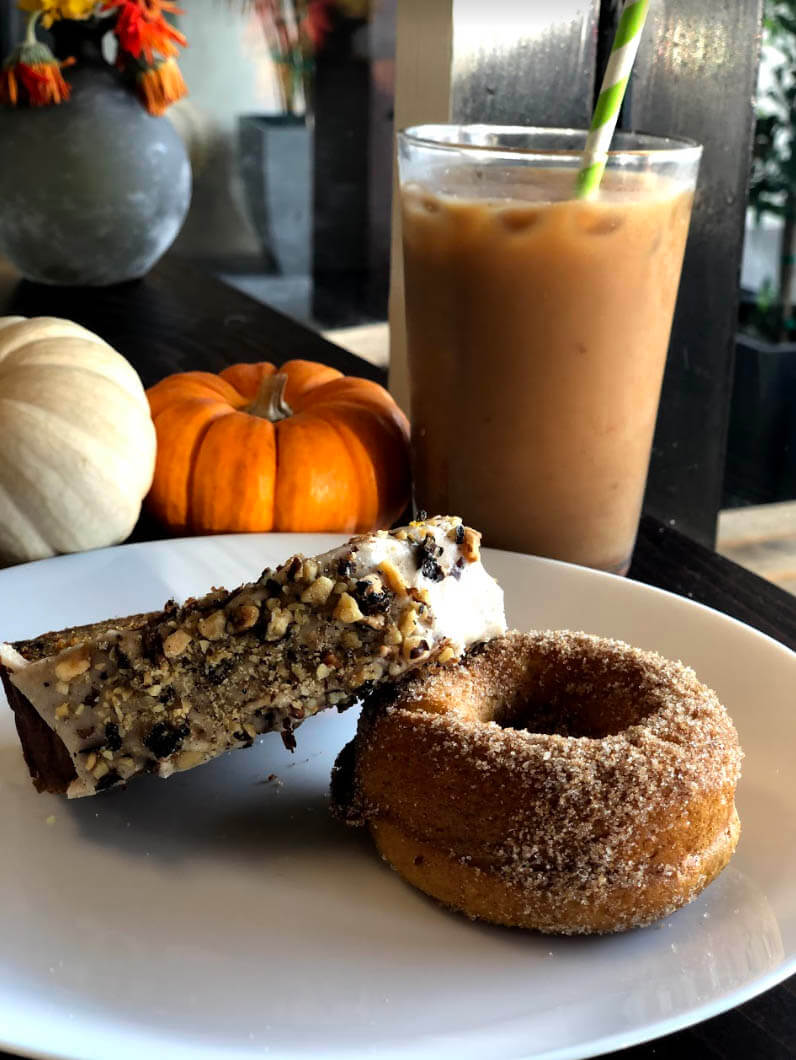 Rising Hearts Bakery
Culver City
Because what says Halloween without cupcakes decorated like brains, eyeballs, graves, and ghosts? They might be free of gluten, but they're full of flavorful frights!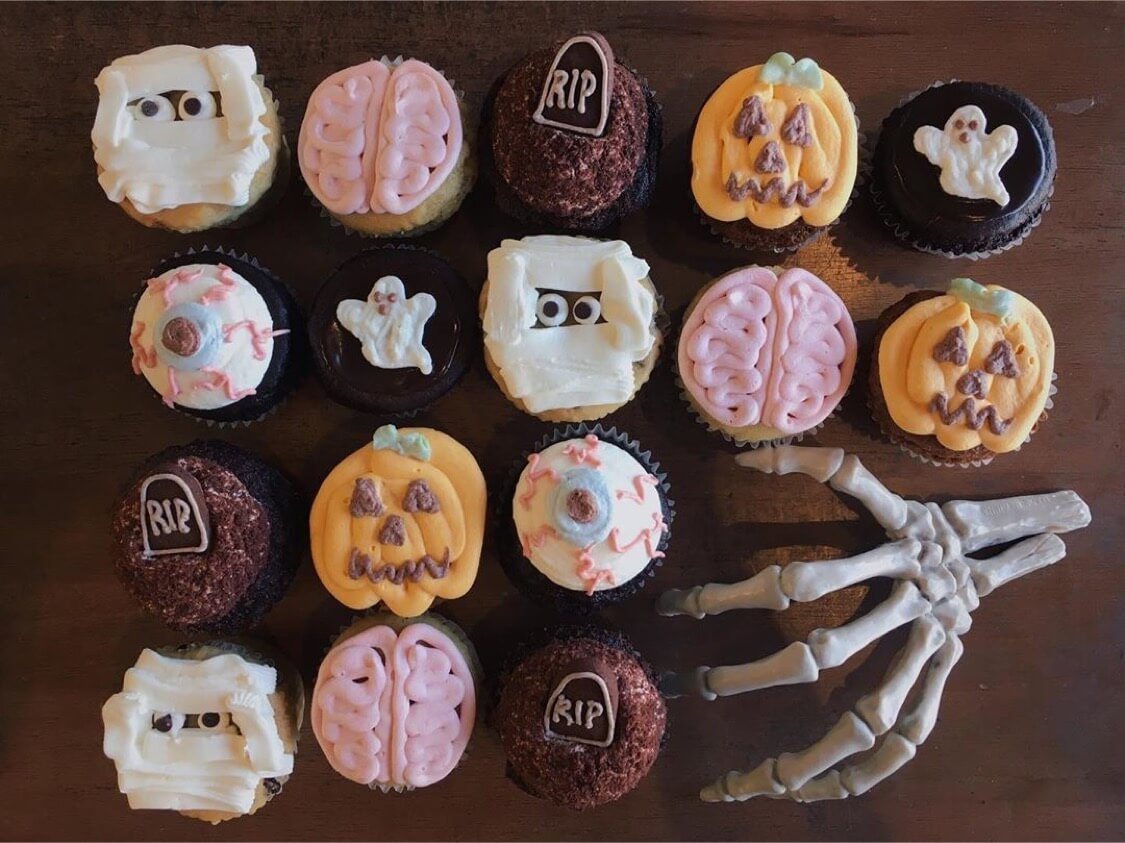 Donut Friend
Highland Park and DTLA
All hail Donut Friend this All Hallows Eve! Instead of their X-Ray Speculoos donut, ask for the X-Ray Spookuloos donut! What's the difference? Other than the change of vowel, It's the same raised donut filled with cookie butter and topped in a chocolate glaze. Instead of the traditional criss-cross decoration, they create a spider web design for an even more Instagrammable ring of sweet delicious dough!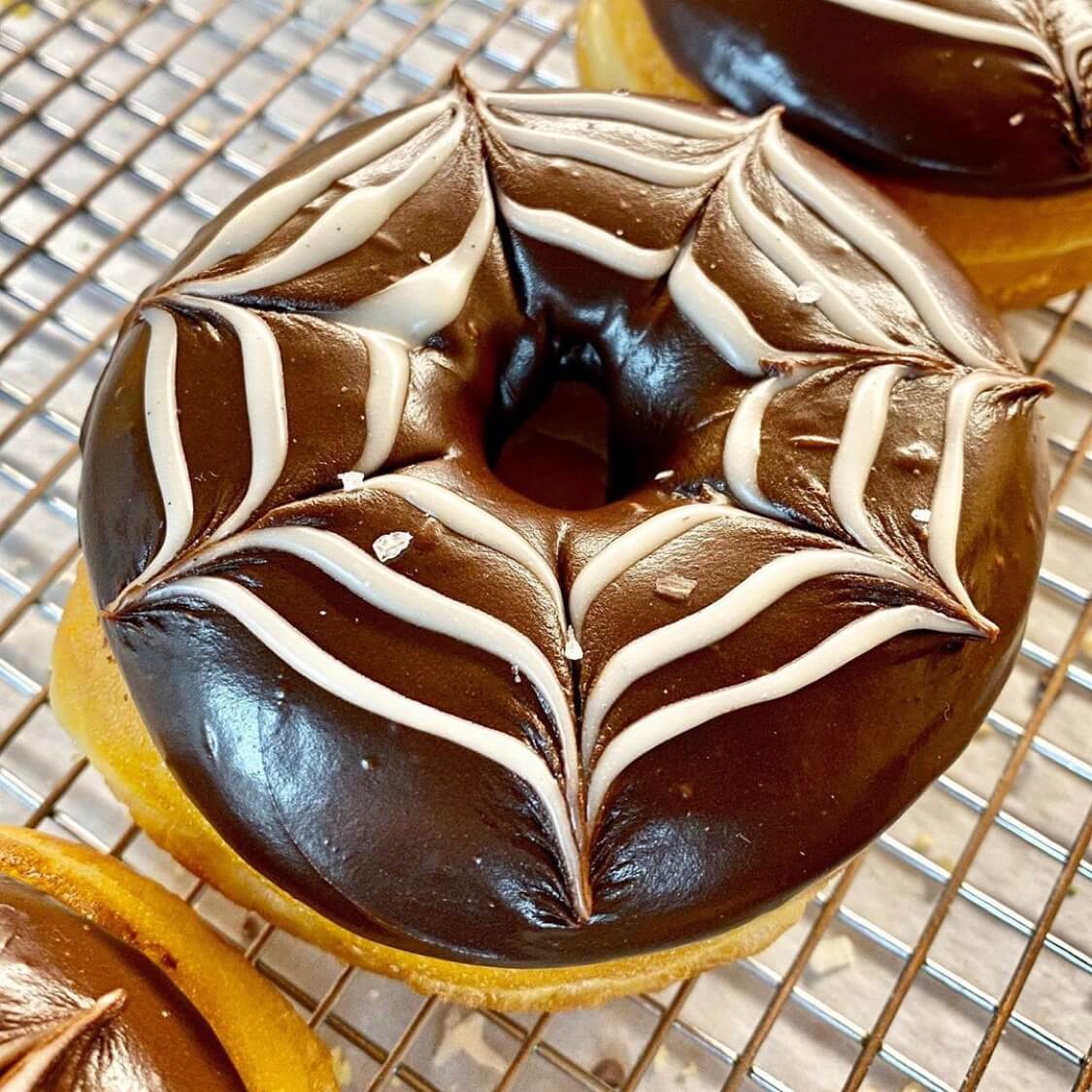 Erin McKenna's Bakery
Larchmont and Santa Monica
The holiday treats at this vegan and gluten-free bakery are not your mummy's typical desserts! You'll find festive cupcakes that look like bats, ghosts, mummy's, and more! They can also do Halloween-themed cake decoration on full-size cakes!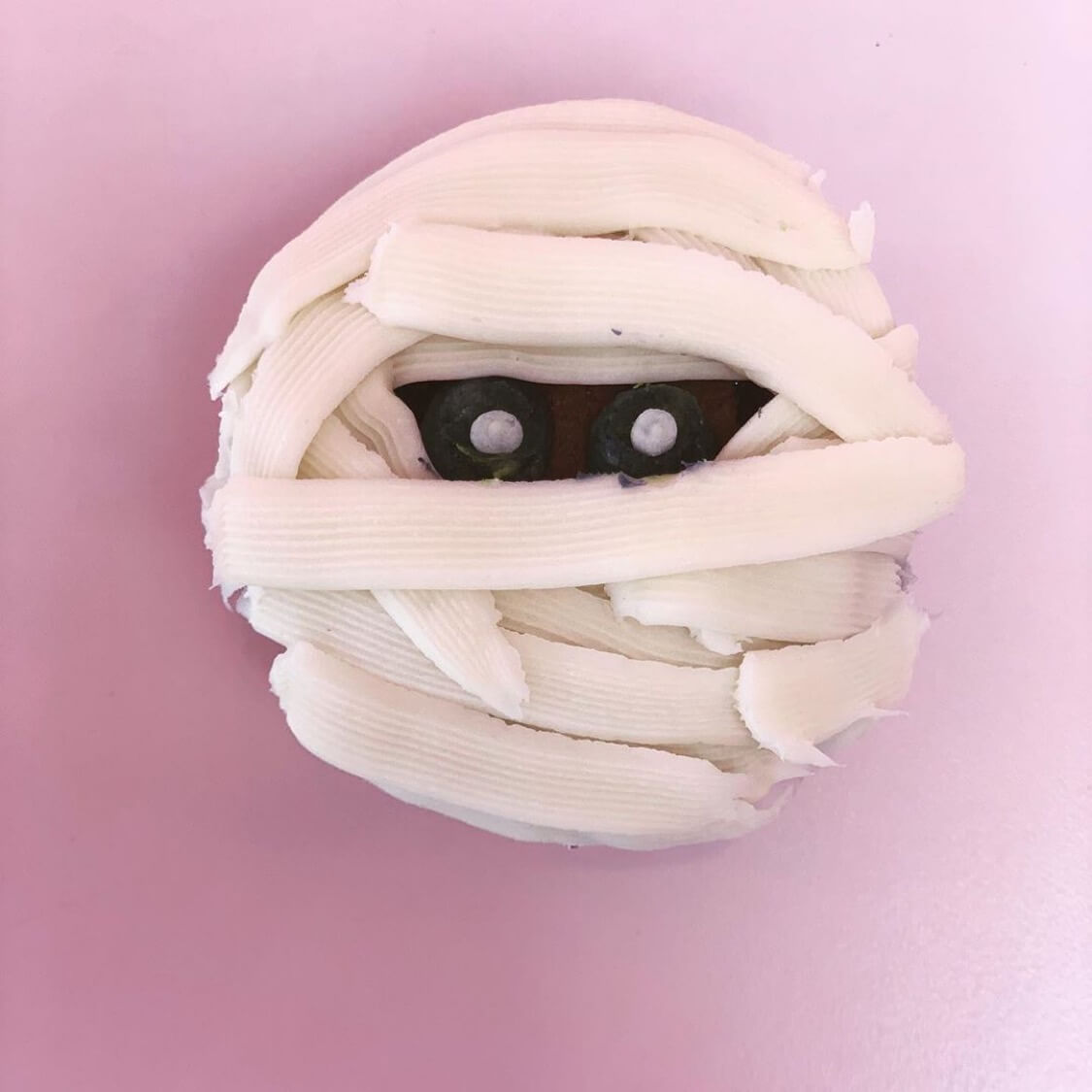 Krimsey's Cajun Kitchen
North Hollywood
If you prefer to sip your sweets, spook up your lemonade game with Krimsey's Jalapeno Cauldron Lemonade! It's spiked with fresh jalapeno to counter the sweetness and colored with activated charcoal. Hopefully, the creepy color will keep your friends away from drinking your lip-licking lemonade!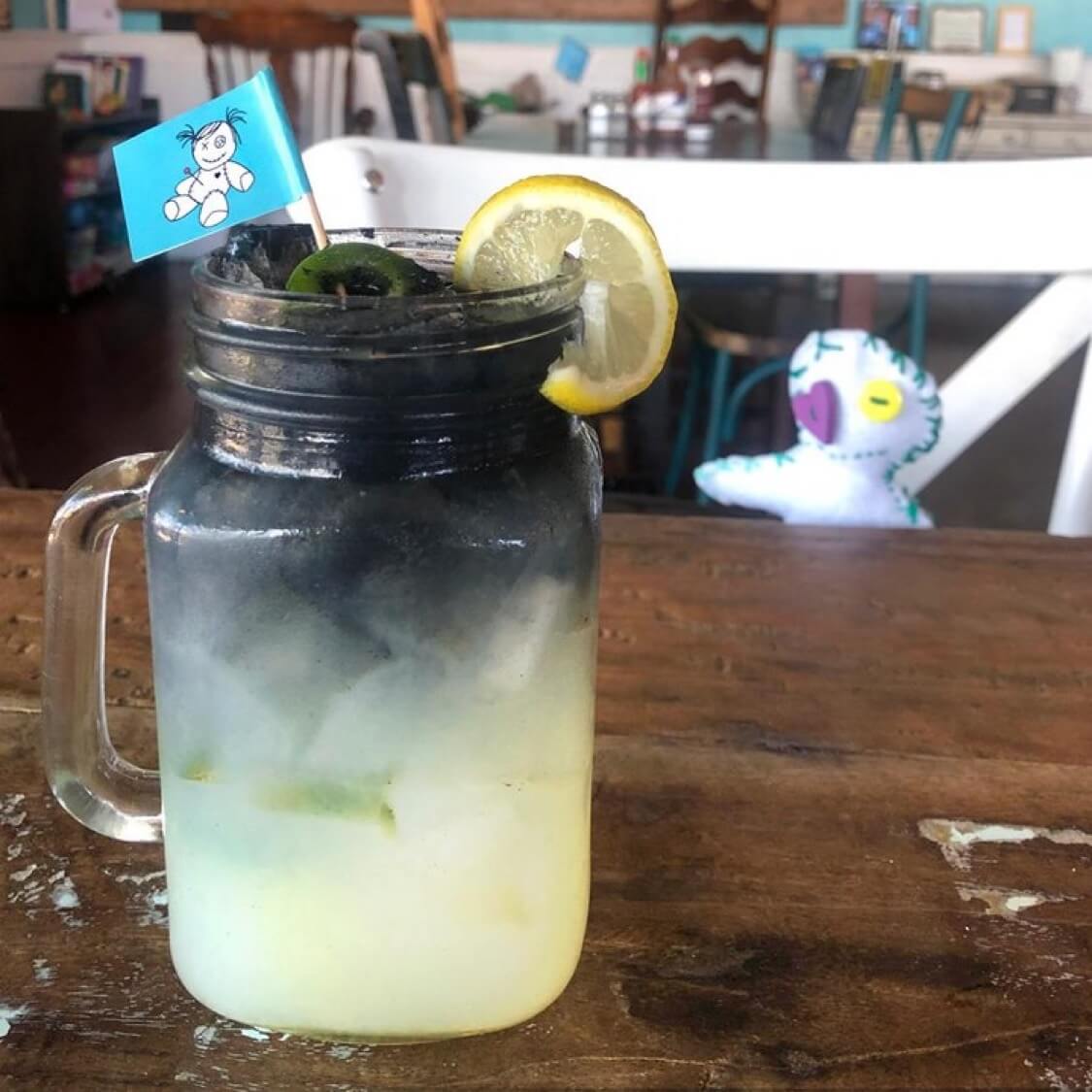 The Cupcave
Pop-up and Special Order
Calling all chocoholics! Get caught in this web of chocolatey goodness with this S'mores cupcake! It's made with a graham cracker crust, chocolate cake, chocolate buttercream, chocolate chips, and marshmallow webs––basically, it's a bunch of chocolate! If you like a smaller chocolate ratio, get some of their uber-cute Pumpkin Chocolate Chip Cookies shaped like bats!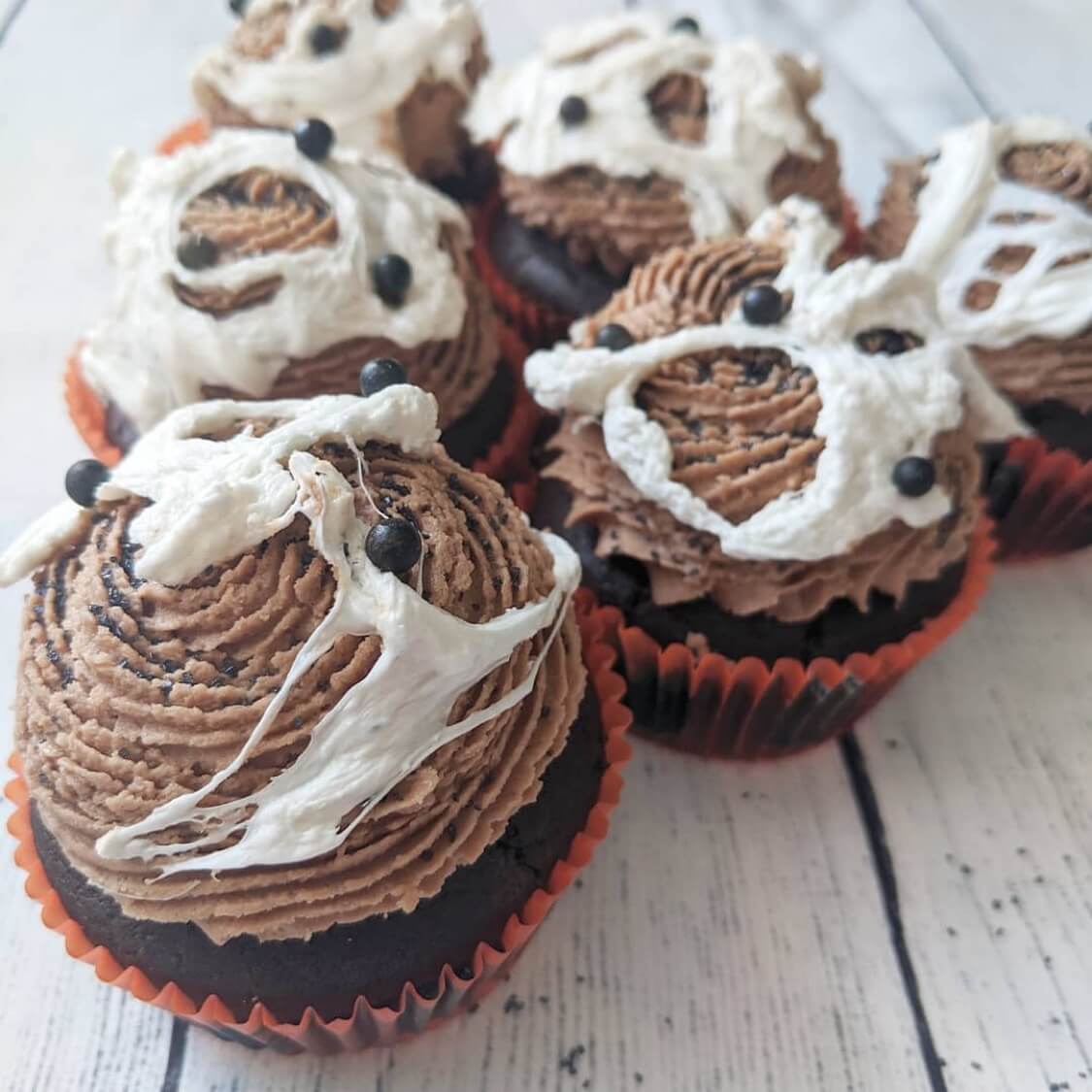 Karma Baker
Westlake Village
What's the best way to pay homage to your favorite Halloween character? Get them frosted on these stellar cookies from the Karma Baker! From pumpkins to ghosts and mummies, you can customize these cookies to match your vibes!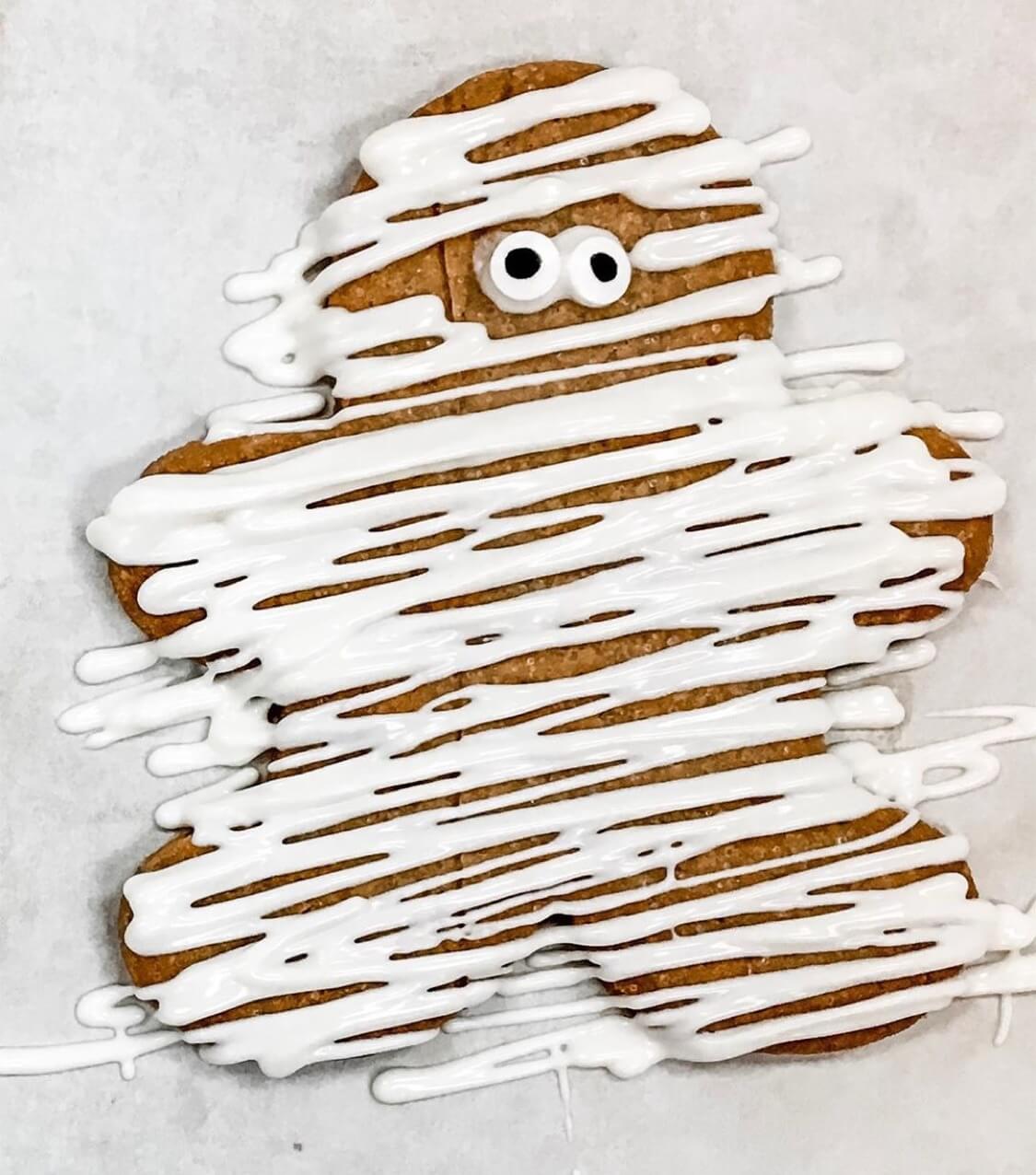 Sweet Lenity
Pick-up and Delivery
If carving a pumpkin is too much work for you but you require a Jack-o'-lantern in your life, check out this Jack-o'-lantern concha! How about that for something unique?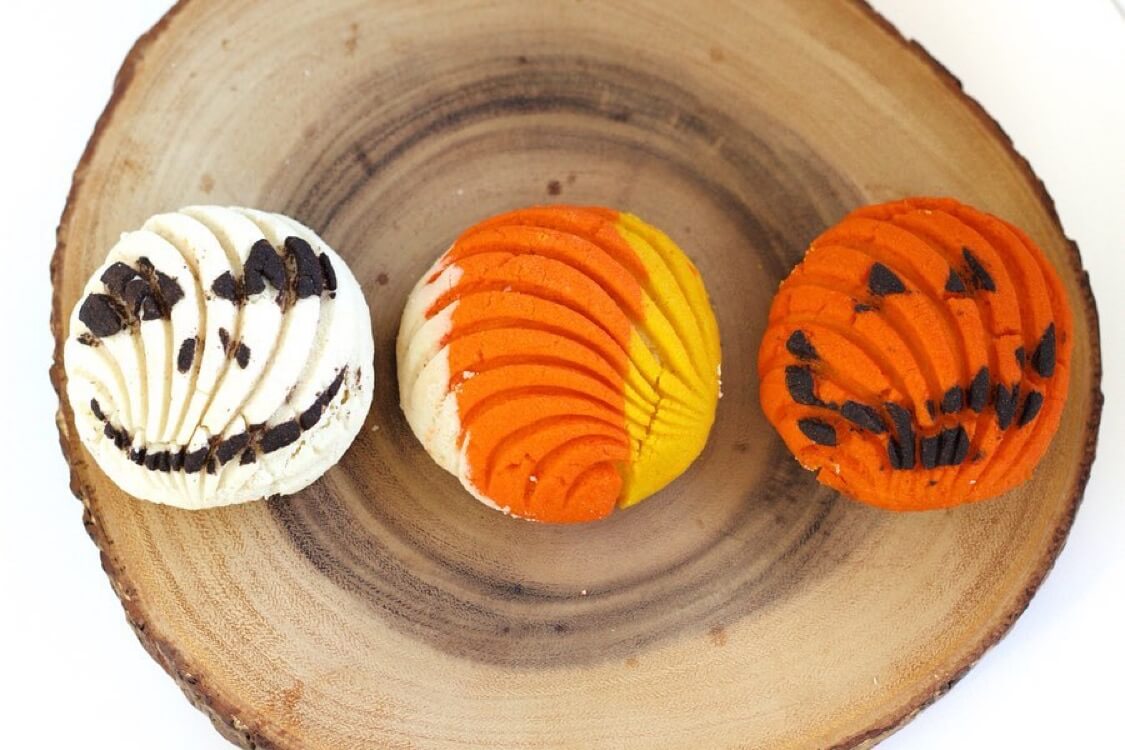 Hello Cake Girl
Boyle Heights
Cat lovers, this one's for you! Hello Cake Girl's cream-filled cupcake is the spitting image of your furry friends! Not into cats? Get their Pumpkin Spice Jack-o'-lantern or FrankenMatcha cupcakes. The FrankenMatcha is decorated in matcha frosting to look like Frankenstein! Who knew matcha could be scary?