Back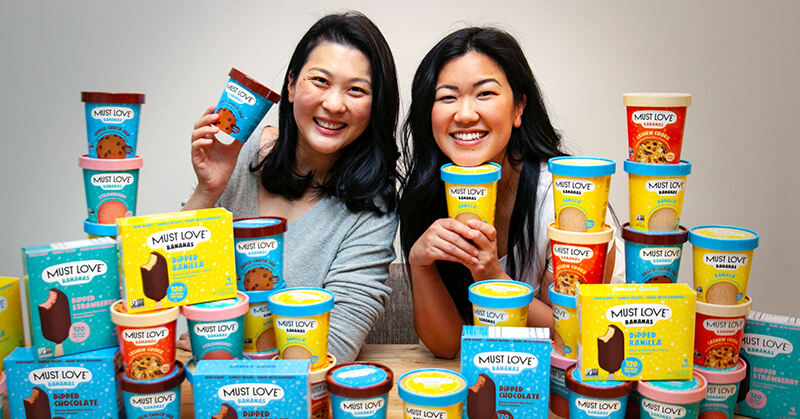 14 Asian-Owned Vegan Food Brands to Support Right Now
The rise in acts of violence against Asian-Americans and Pacific Islanders in the US, and around the world, is absolutely unacceptable. AAPI hate crimes must stop.
There are several resources available to donate, learn, and take action. One way to support is by purchasing from AAPI-owned businesses. We're rounding up some of our favorite AAPI-owned food brands to support now, and always.
We love trying any new plant-based meat inventions, and we're so impressed with the sustainably made, plant-based tuna spread founded by Alberta Liao for Jinka. Perfect in a sandwich, spread onto crackers, or stuffed into an avocado, the three tuna flavors—original, spicy, and lemon & dill, are all perfect for snacking. Even better, each serving boasts 14g of protein and a healthy dose of Omega-3.
Founded by Chef Ming Tsai, MingsBings just recently launched in Whole Foods in the Northeast, with more stores soon to follow. Inspired by China's bings—a filled flatbread or dumpling— each MingBing is stuffed with superfoods like edamame, shiitake mushrooms, and watercress. The entire line is vegan, gluten-free, and allergy-friendly. Conveniently packed and prepared, MingsBings are perfect for that air fryer you've been neglecting, or baking in the oven for a healthy snack or meal.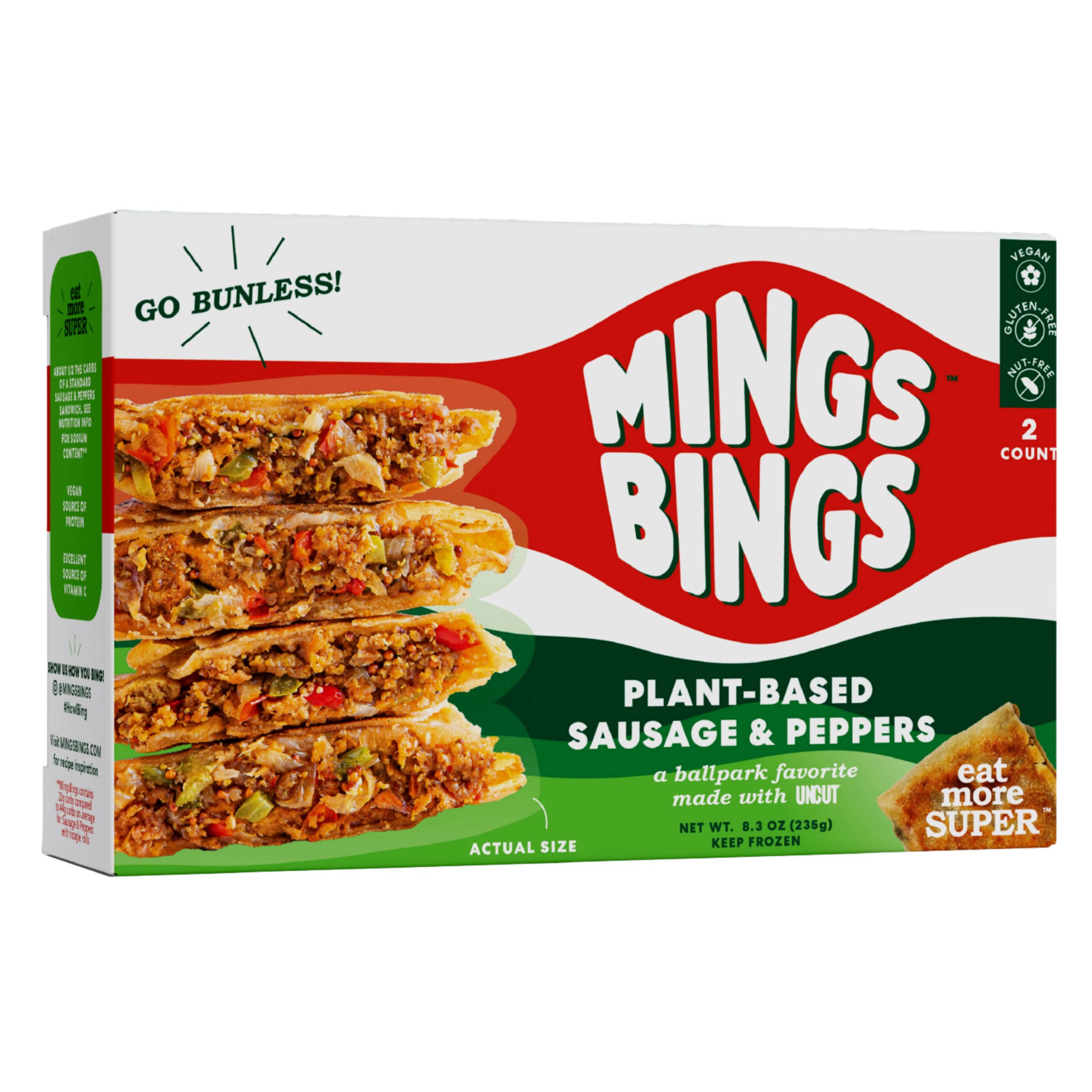 The Only Bean is making a strong case for edamame to replace other wheat-alternative pasta in your cabinet. Founded by Brian Lai, the one-ingredient pasta is made from only non-GMO edamame beans, packed with fiber, is 100% gluten-free, and has a whopping 44g of protein per serving. That blows any other wheat-alternative noodle straight out of the pasta water!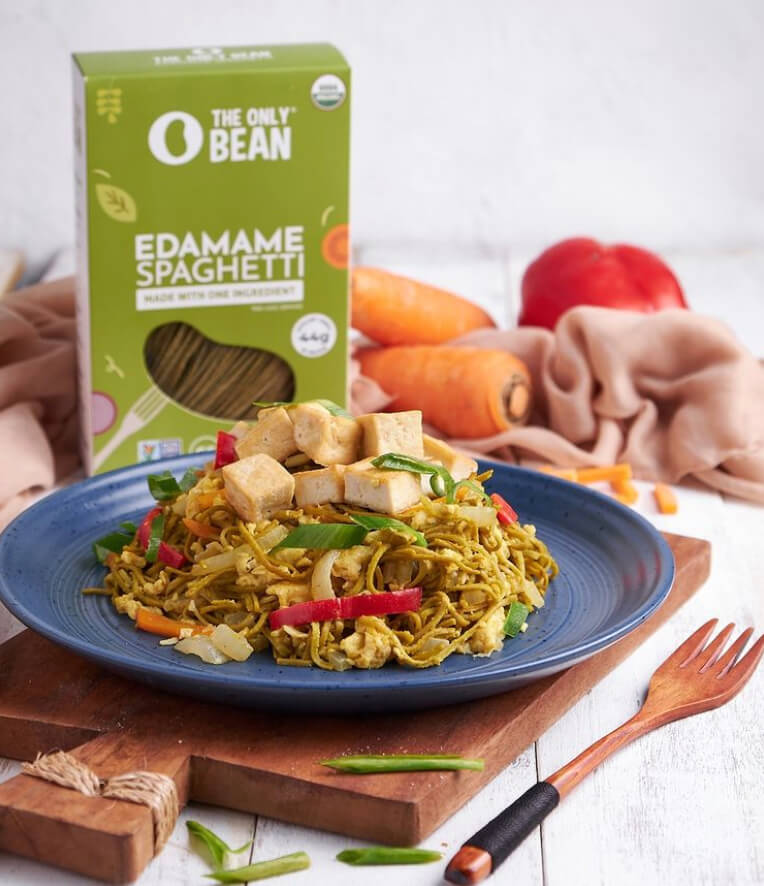 Green Mustache is Brooklyn-based, woman-owned, and making healthy snacktime easier for parents everywhere. Founded by VanTrang Manges, the plant-based "cheese" crackers come in—you guessed it—mustache-shaped pieces perfect for snacking. These crunchy snacks make it beneficial to play with your food, because hidden inside the fun-shaped crackers is a healthy dose of leafy greens. Perfect for those picky eaters, or adults just wanting to feel like a kid again!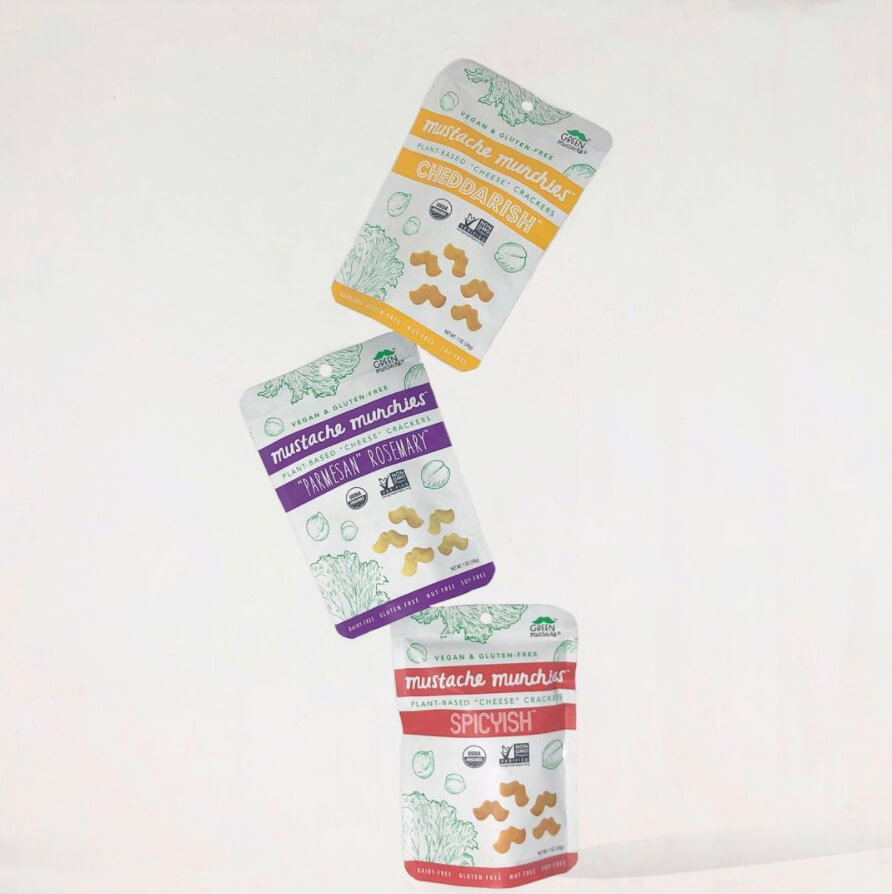 Henry Chen is on a mission to bring flavors from across the world to American consumers through inventive snack concepts, via Woodridge Snacks. From Asian to South American-inspired ingredients, the snack line includes mochi rice nuggets, sticky rice chips, crunchy dried fruit chips, ginger bites, and the latest, tempura seaweed chips. Fully-vegan, nearly all products are gluten-free, too. The only exception is the Tempura Seaweed Chips.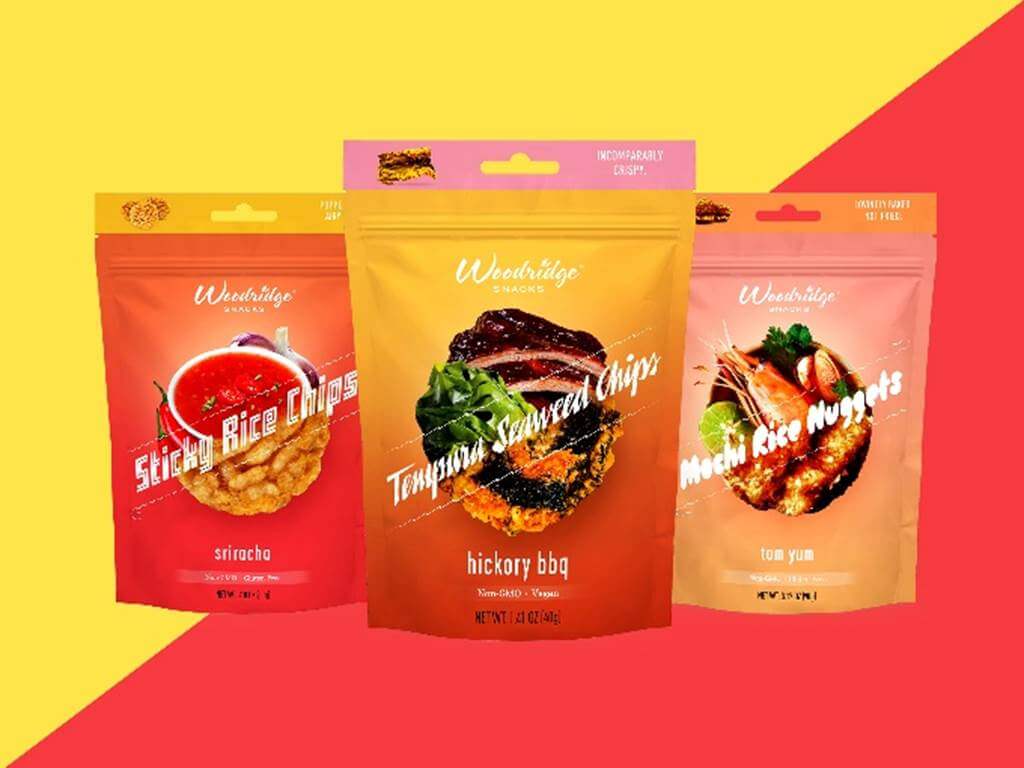 Founded by Bella Lam and her husband Myles Olsen, Coconut Whisk takes the guesswork out of mug meals and baking at home. No more measuring countless ingredients and getting baking soda all over your counter. Coconut Whisk's line of products includes three mug cake varieties, along with waffle, pancake, and cookie mixes to bake your heart out, no matter the occasion. The pair recently announced a Coconut Whisk Cafe set to open in Minneapolis in the coming months.
If "must love ice cream" is ever a job requirement, sign us up! Founded by best friends Mollie Cha and Hannah Hong, the pair set out to make a 100% plant-based ice cream with simple ingredients and big flavor. Must Love perfectly marries their banana-based and oat-based bars and pints with sweet fruit for a perfect treat, and never anything artificial. The pints and bars can be found at natural grocers across the US and come in all the classic flavors including chocolate, strawberry, vanilla, and peanut butter.
This ice cream is bananas—no really, it's made from bananas! Founder Rachel Geicke was born and raised in Hong Kong, and always had a knack for business, starting her first at only 16 years old. Years later, Snow Monkey was developed from a need for yummy, indulgent foods that wouldn't affect her celiac disease. Made from only fruit, seeds, and superfoods, Snow Monkey is available in seven delicious flavors including rich and creamy chocolate and refreshing passion fruit.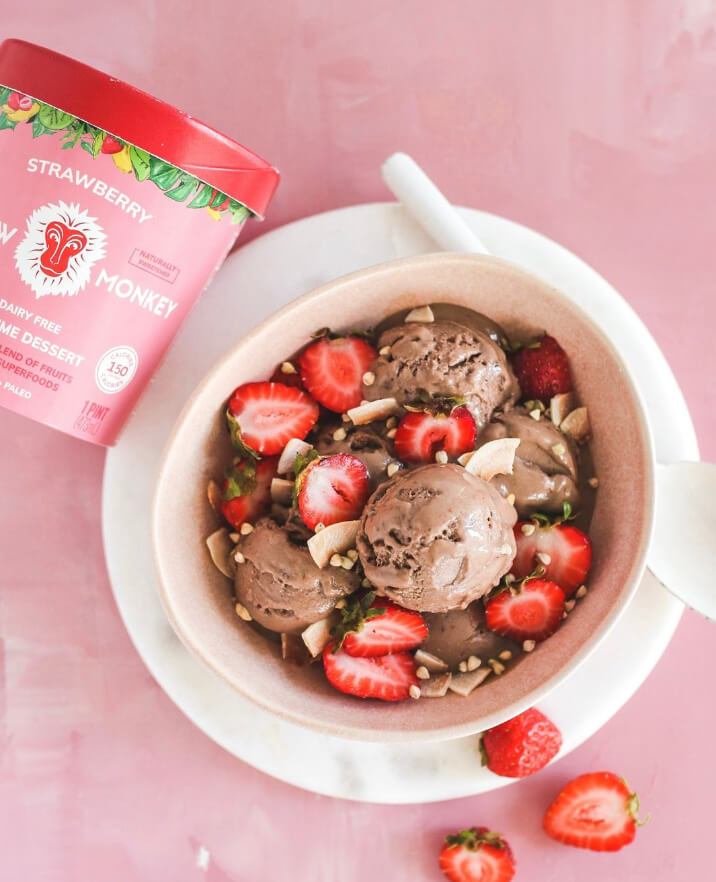 Founded by Kevin Lee and Kevin Chanthasiriphan, the pair grew up working with their families in the markets of Taiwan and Thailand and are sharing that love and passion for food with the world's first low-carb, high-protein instant ramen. The immi brand focuses on Asian-American flavors with an emphasis on real, nutritious ingredients. The fully-vegan line comes in "beef", "chicken" or "shrimp" flavors, but we recommend the variety pack to get a taste of each!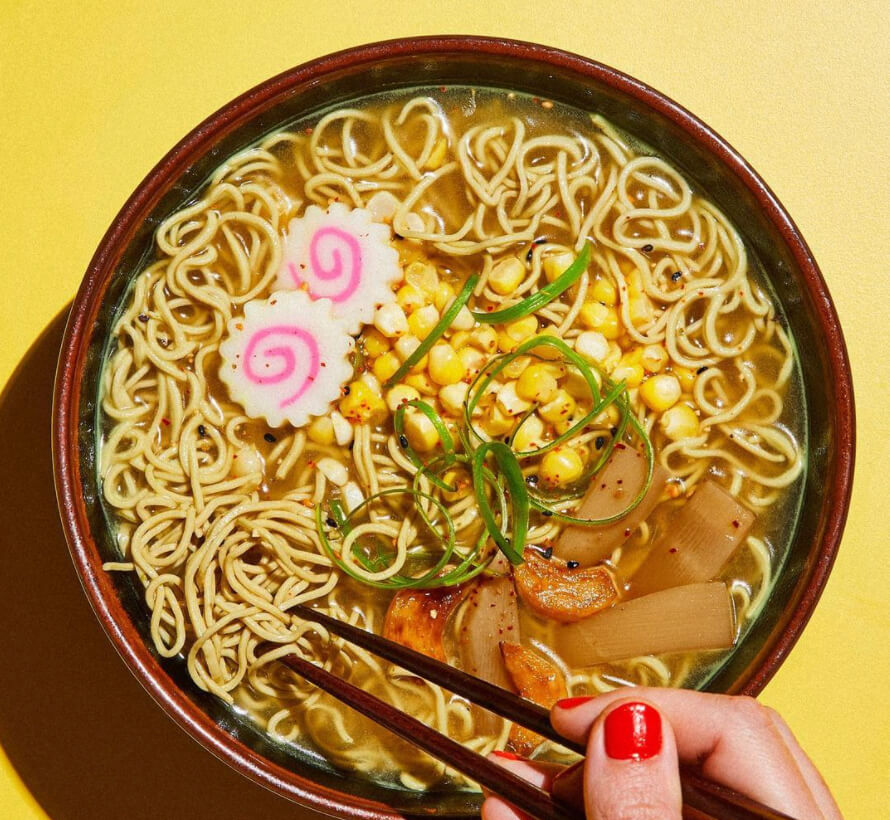 The "Fly" in Fly By Jing refers to hole-in-the-wall restaurants in Chengdu, China that are so popular, they attract people like flies. It's no wonder people are flocking to these flavor-packed sauces just the same! Founder, Jing Gao is bringing her line of Sichuan-inspired sauces including Sichuan Chili Crisp, Zhong Dumpling Sauce, and Mala Spice Mix to foodies everywhere. For the remainder of March, 10% of all proceeds are going towards Red Canary Song and the Asian Prisoner Support Committee, putting funds back into the Asian community.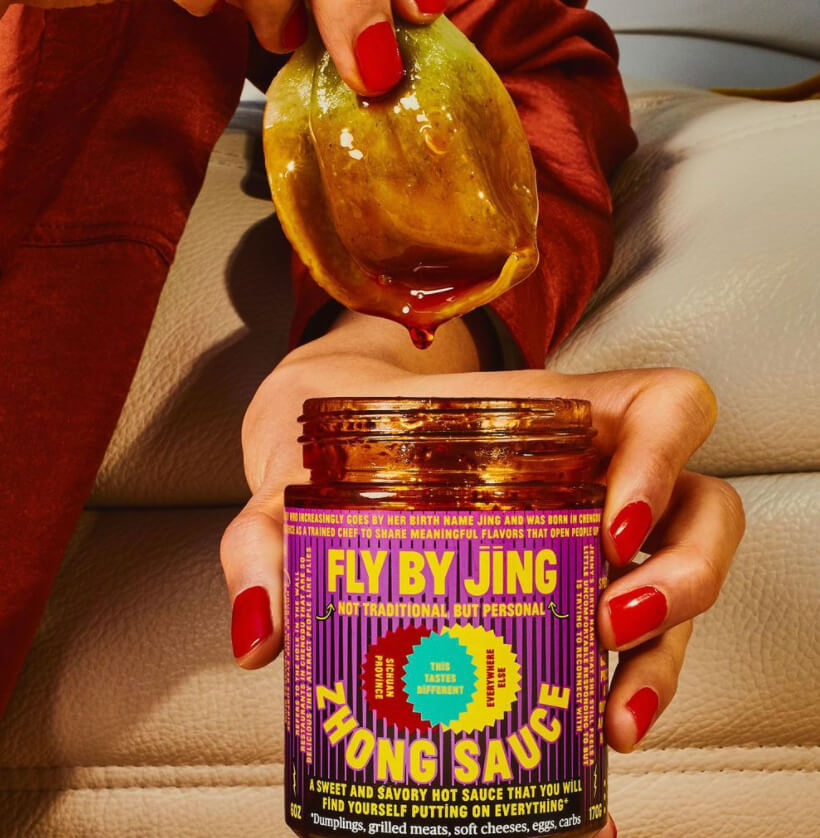 Artisan vegan cheese brand Miyoko's was founded by bestselling author and world speaker Miyoko Schinner and has been following the "phenomenally vegan" brand promise ever since. With a line of products that includes cultured vegan butter, shredded cheese, cream cheeses, and fresh mozzarella, just to name a few, Miyoko's is on the forefront of changing the way non-vegans approach dairy-free cheese.
Founder Erica Liu Williams caught the attention of Google decision makers shortly after the launch of gr8nola when she secured a spot at their micro-kitchen event where employees vote on the snacks they'd most like stocked in their kitchen spaces. The irresistible snacks have since taken off and the line of granola products now features several vegan options including matcha, turmeric, and cacao & charcoal, just to name a few. The original and peanut butter flavors unfortunately are not vegan, so be sure to always double-check ingredients before ordering.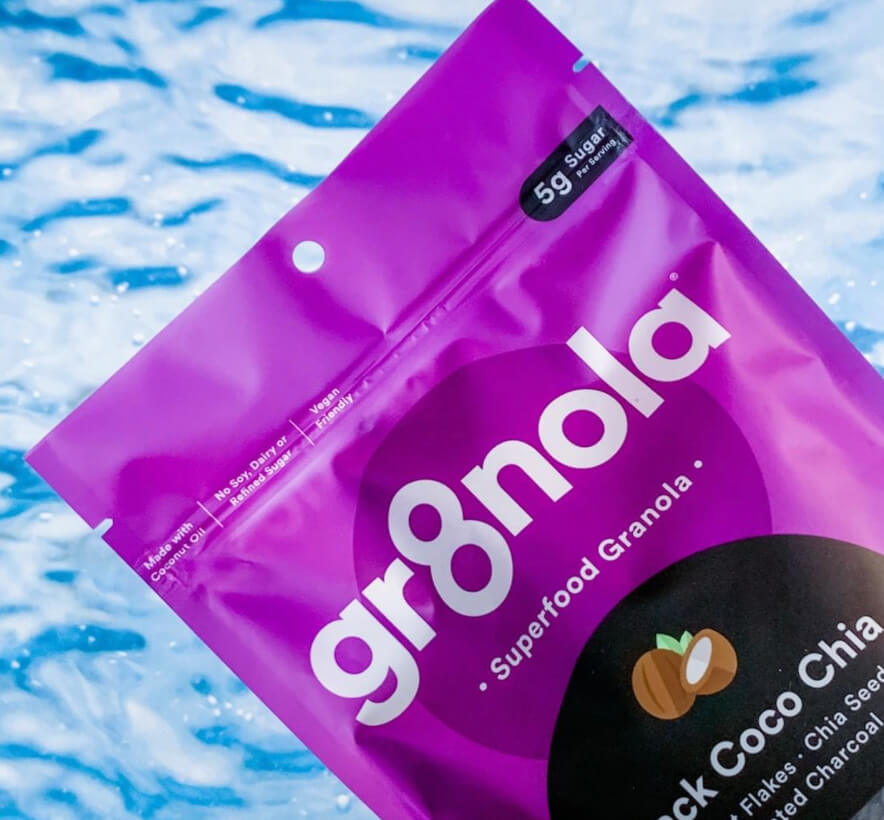 Chi Kitchen kimchi may be based in the smallest state in America, Rhode Island, but the brand's kimchi has flavor the size of Texas. Founder Minnie Luong makes kimchi for real kimchi lovers, using bold Asian flavors. Nearly fully-vegan, the labeled vegan kimchi, pickles, and sesame slaw are all vegan, but the Napa kimchi is not.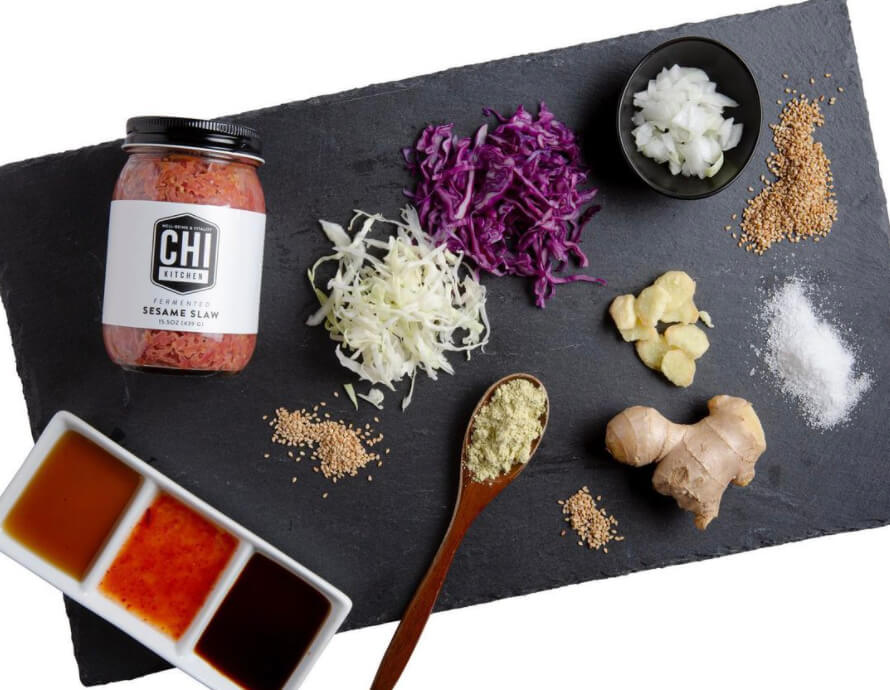 Brothers Vincent and Andrew Kitirattragarn founded Dang Foods in 2012 after Vincent wanted to start a pop-up in NYC. Basing his initial products off of his mom's recipe for Thai lettuce cups, the flavors kept people coming back, and Dang, named after the pair's mother (Mama Dang), was born. The line now includes Thai rice chips, coconut chips, and keto protein bars. The entire brand is vegan with one exception–the Aged Cheddar Thai Rice Chips.
Melissa Nowakowski
@extra.vegan
Melissa has been vegan for three and a half years and is a self-proclaimed pizza and doughnut enthusiast. Has anyone tried combining the two yet? A public relations executive—when she's not scouring New York City and beyond for the next great vegan food and beauty finds—she donates her time to HIT Living Foundation dog rescue and spoiling her cat, Waffles.
Articles by Melissa
More from VegOut
Subscribe Now
Get the premier vegan food and lifestyle magazine delivered to your door (or inbox!)
Order the magazine!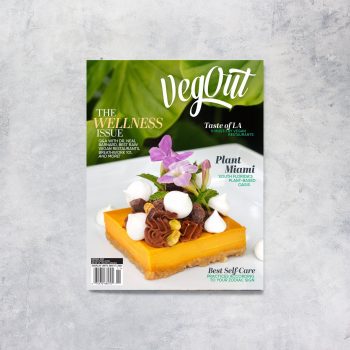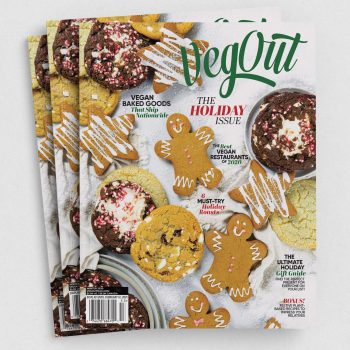 Navigation