Back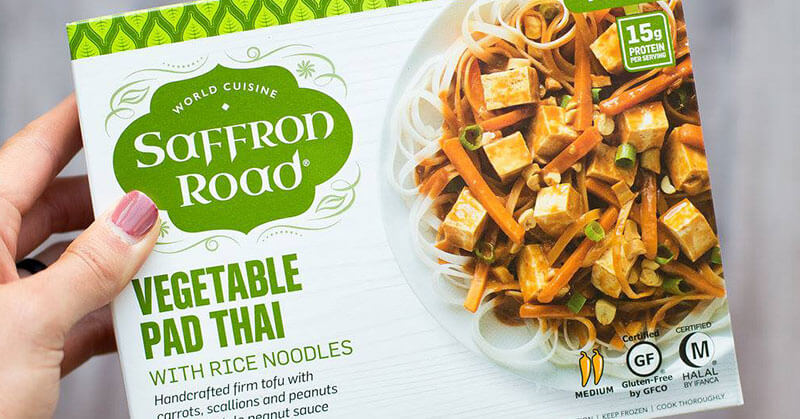 13 Vegan Frozen Meals for Your Busy Life
You're busy, we get it, but you still gotta eat, and you gotta eat well. On any other night you might whip up an IG-worthy dish like the veganista/isto/istx you are or you might order your go-to Uber Eats, but not tonight. Tonight you reach into your freezer and pull out a plant-based frozen dinner that will be ready in an instant. We aren't talking any old freezer meal; we're talking tasty, actually-looks-like-what's-on-the-package meals from your friendly freezer.
Here at VegOut, we love long walks through the freezer aisle, so we did the leg work for you. We've put together a list of 13 vegan-friendly brands that offer the frozen dinner entrées your busy life craves and where to find them.
An oldie but a goodie, Amy's brand offers an entire vegan line to crush your cravings. Opt for the hearty Vegan Spinach Ravioli or if you're in the mood for lighter fare try the Quinoa and Black Bean with Butternut Squash bowl from their "Light and Lean" collection. No matter what you do, don't forget about the decadent Rice Mac and Cheeze. Amy's can be found at most major grocers.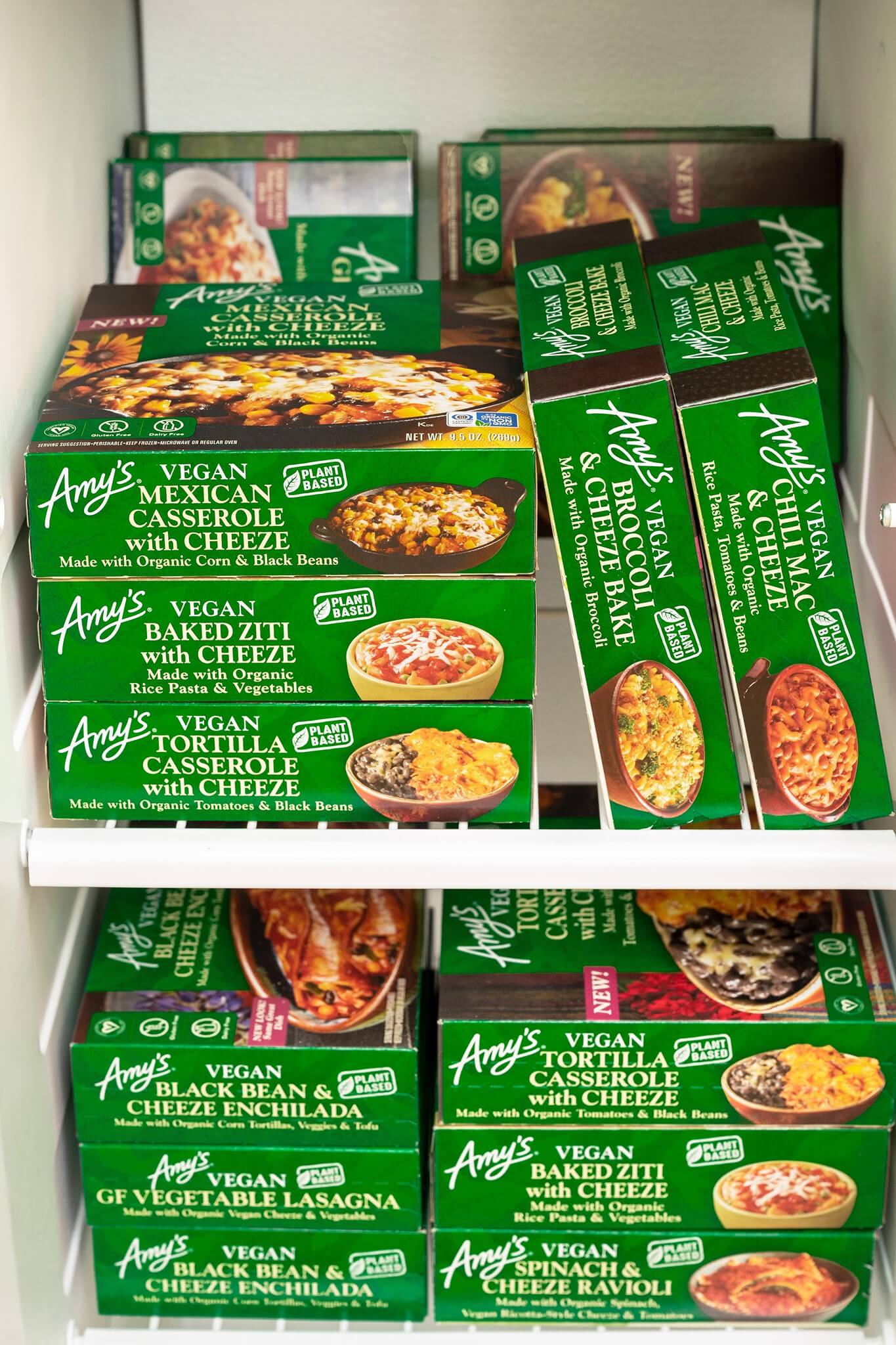 Trader Joe's offers a bounty of vegan deliciousness both inside the freezer and out. Next time you find yourself in TJ's freezer aisle, fill your cart with the Frozen Riced Cauliflower Bowl, The Penne Arrabiata, and The Vegan Tikka Masala to enjoy at a later date. Trader Joe's can be located in most major cities.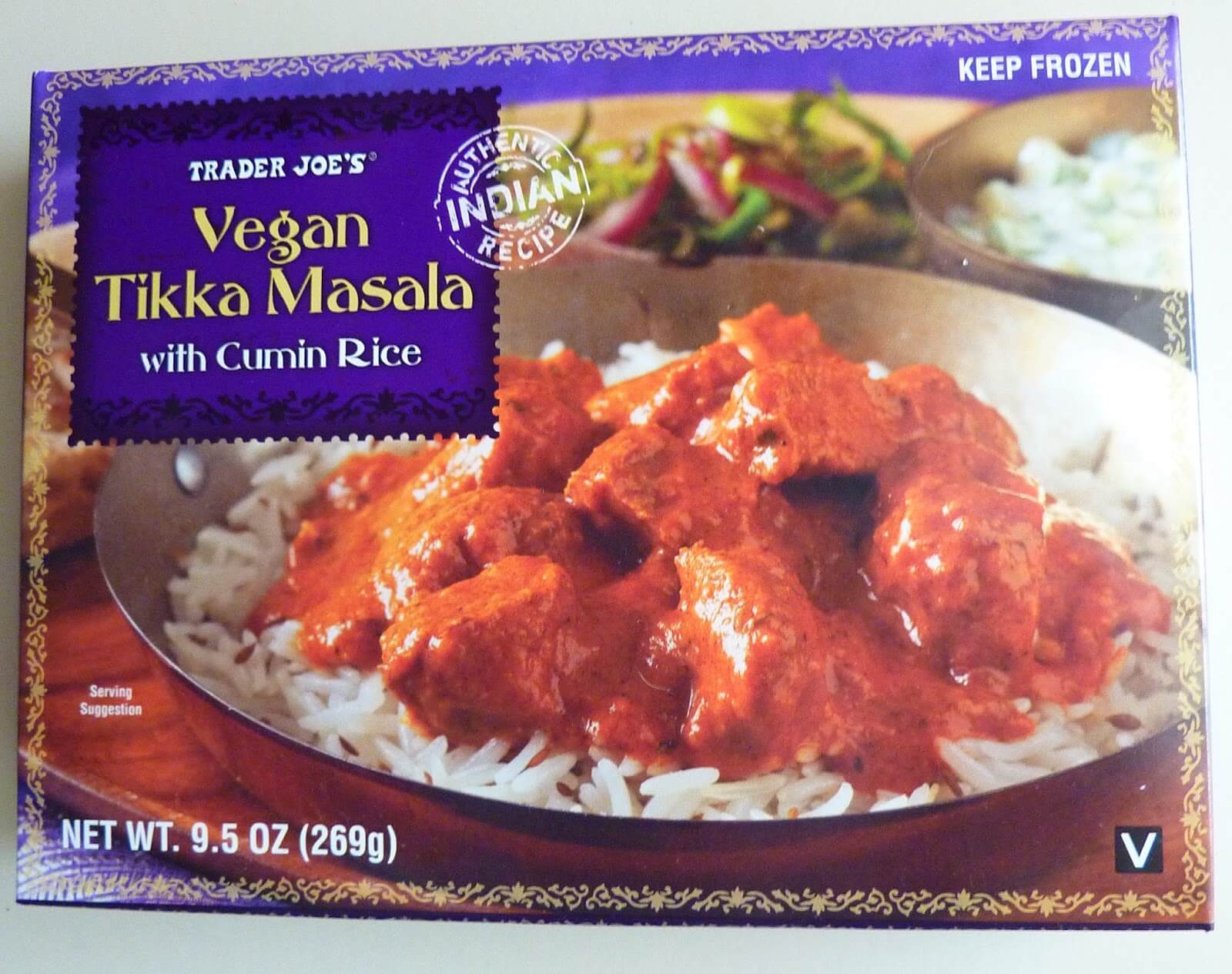 Sure they've got amazing vegan pizzas that hit the spot, but what about Moraccan Tagine or Kyoto Stir Fry? Sign us up! Why blow your food budget on delivery fees when you can keep these on hand for when the mood strikes. Sweet Earth may be purchased in select grocers.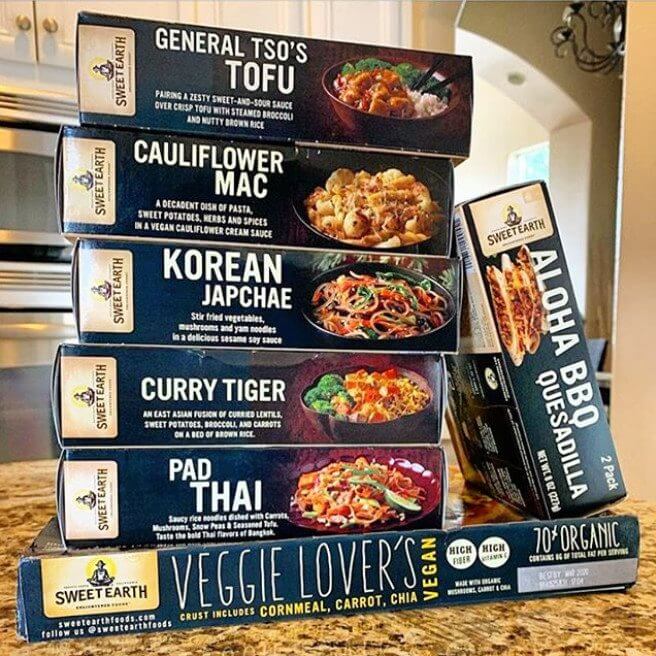 This brand has expanded beyond the cereal aisle and can now be found in the freezer. Try one of Kashi's vegan entrees like Creamy Cashew Noodle or charter new territory with the Amaranth Polenta Plantain Bowl. And who's to deny you cereal and plant milk for dessert? Definitely not us! Most major grocers stock Kashi products.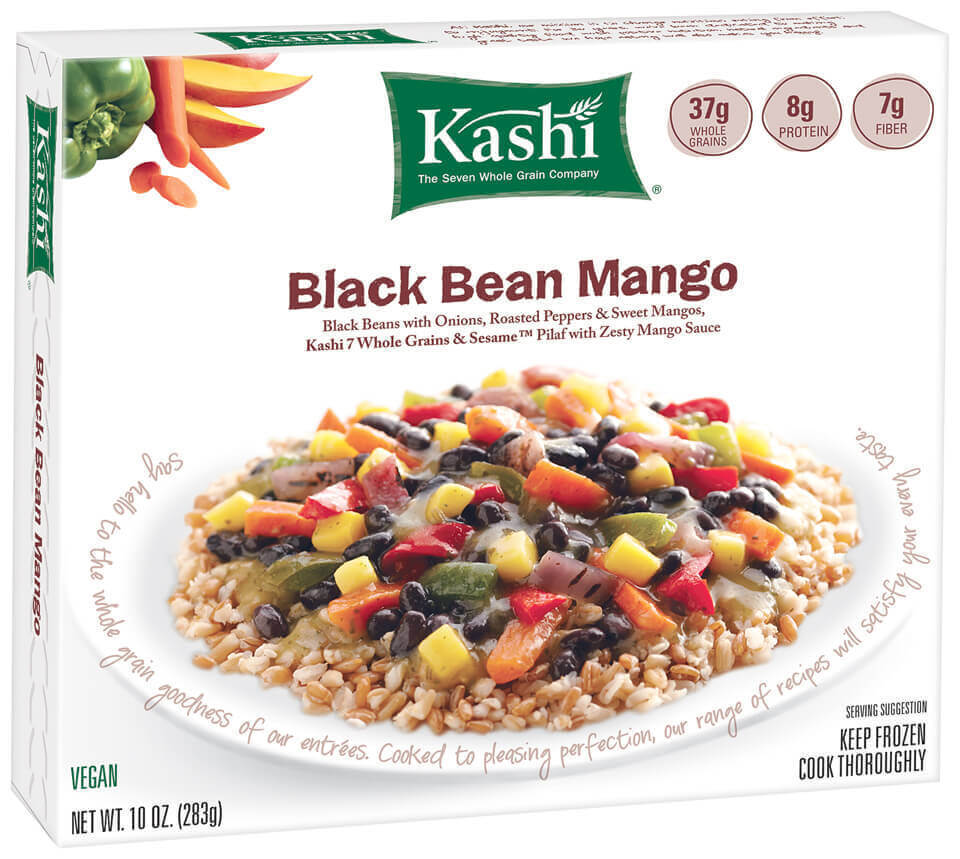 When you think frozen dinner, Healthy Choice might come to mind. Sure Healthy Choice is a classic in the freezer section, but did you know they now offer vegan varieties? That's right! Opt for the Falafel and Tahini entrée or the Cauliflower Curry bowl for a tasty dinner in minutes. You can pick up your Healthy Choice entrées at most major grocery stores.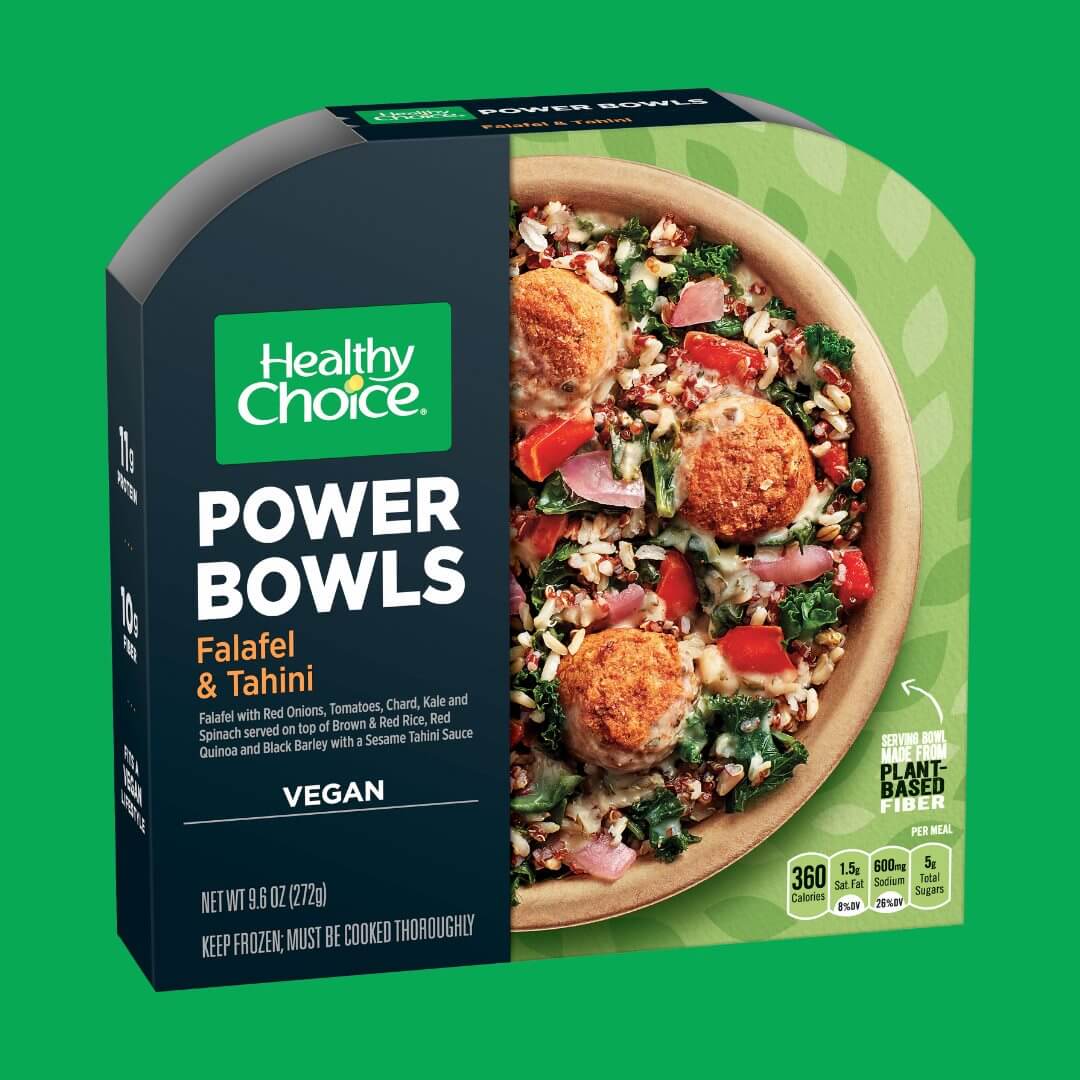 You likely love their vegan meats, but have you tried their entrée bowls and skillet meals? Gardein offers a variety of frozen plant-based dishes including the Chick'n Fajita Bowl and Chick'n Florentino Skillet Meal. No need to sacrifice your love for good food here! Check the freezer section in your favorite grocery store.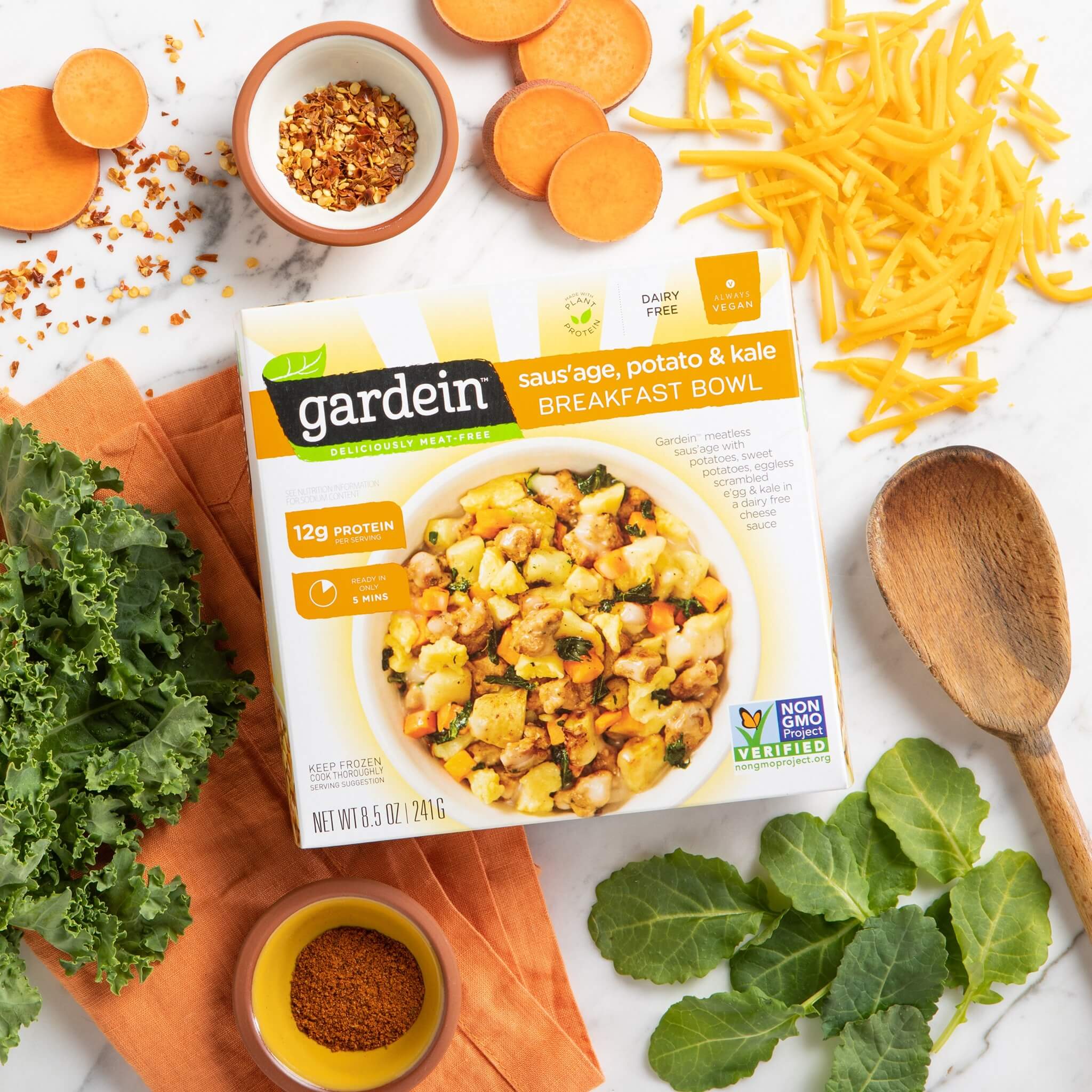 Specializing in Mexican fare, it comes as no surprise that the brand offers bean and veggie taco bowls and a handful of Tex Mex skillet dinners. Have a fiesta without the hassle and opt for a Frontera frozen entrée. Select grocers stock Frontera Foods products.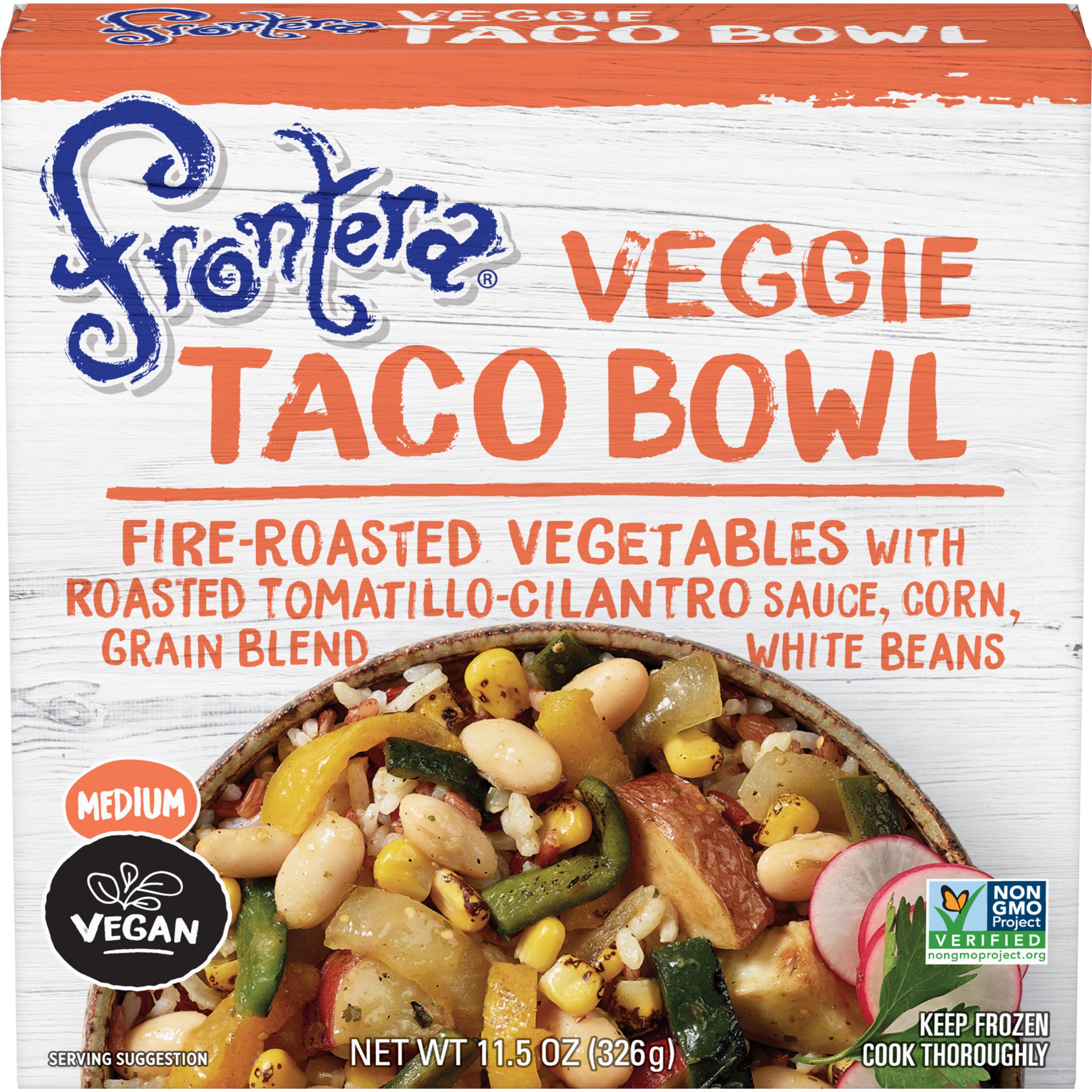 The long-time constant of the Frozen Food World has expanded their meatless entrée varieties. Lean Cuisine now offers two vegan entrées to enjoy. Stock up on the Coconut Chickpea Curry or the Sicilian-Style Pesto with Lentil Pasta for an easy, but tasty, meal in minutes. You may purchase Lean Cuisine at most major grocers.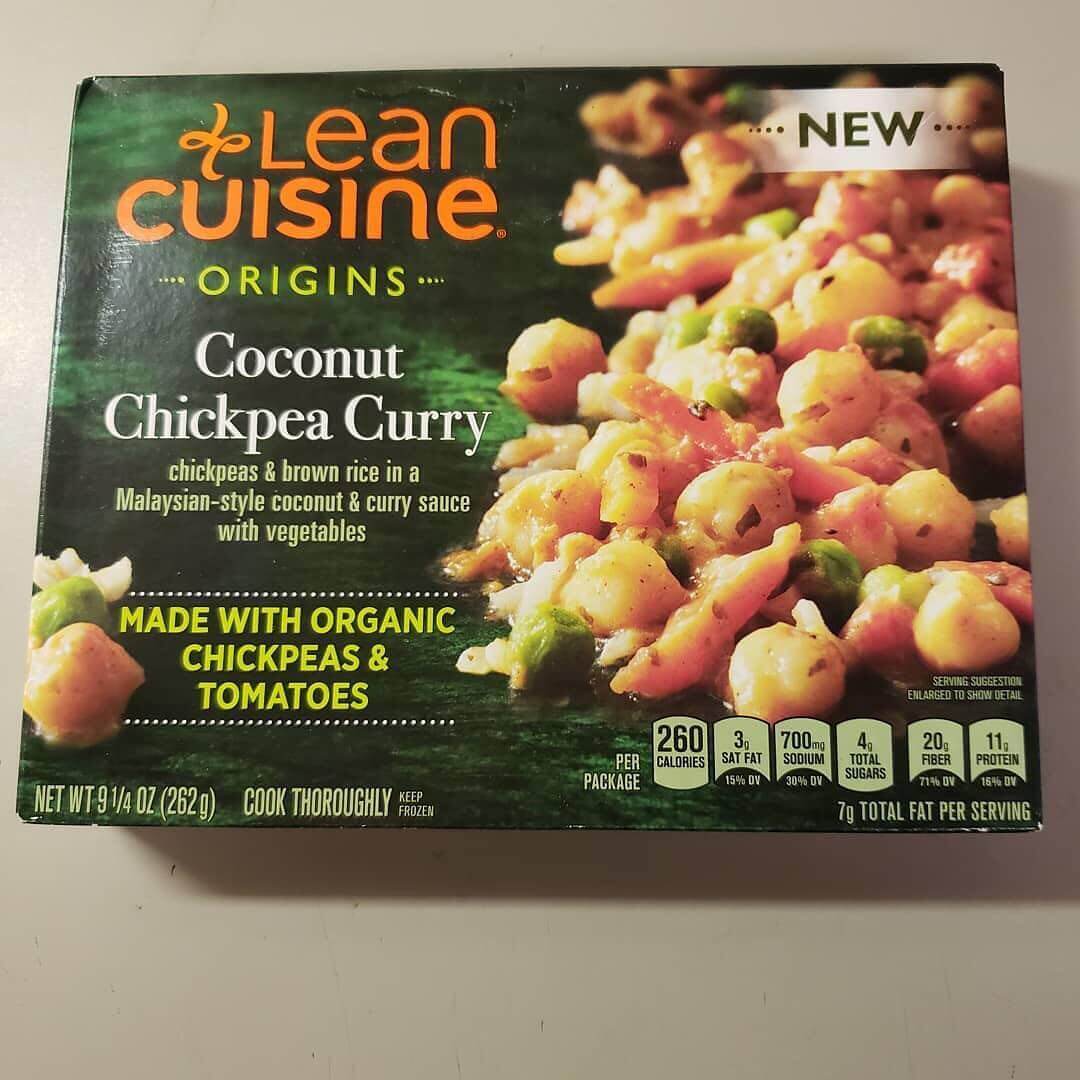 You might be familiar with Chao Slices, but have you heard of Mac 'n Chao? If not, run don't walk, to your nearest specialty grocer to stock up. Yup, frozen Creamy Mac or Chili Mac at your fingertips and ready to be enjoyed in all it's delectable creaminess. Chao Creamery may be found in select stores.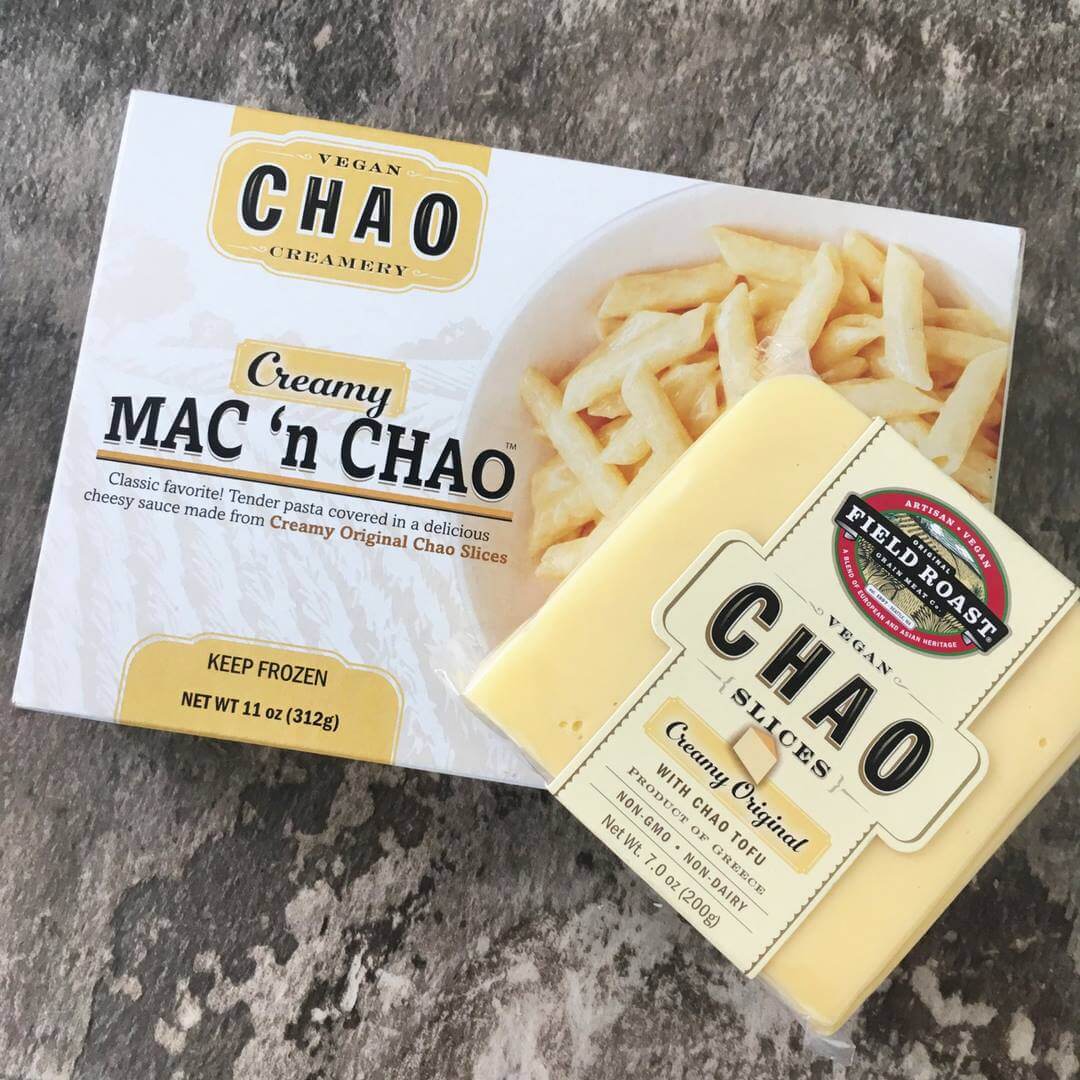 For flavors of the Middle East, Saffron Road is your new go-to. Offerings like Vegetable Pad Thai with Rice Noodles and Vegetable Biryani with Basmati Rice have us all hands on deck. Bonus: opt for the Frozen Crispy Vegetable Samosas to round out your frozen dining experience. Purchase Saffron Road options at specialty grocers.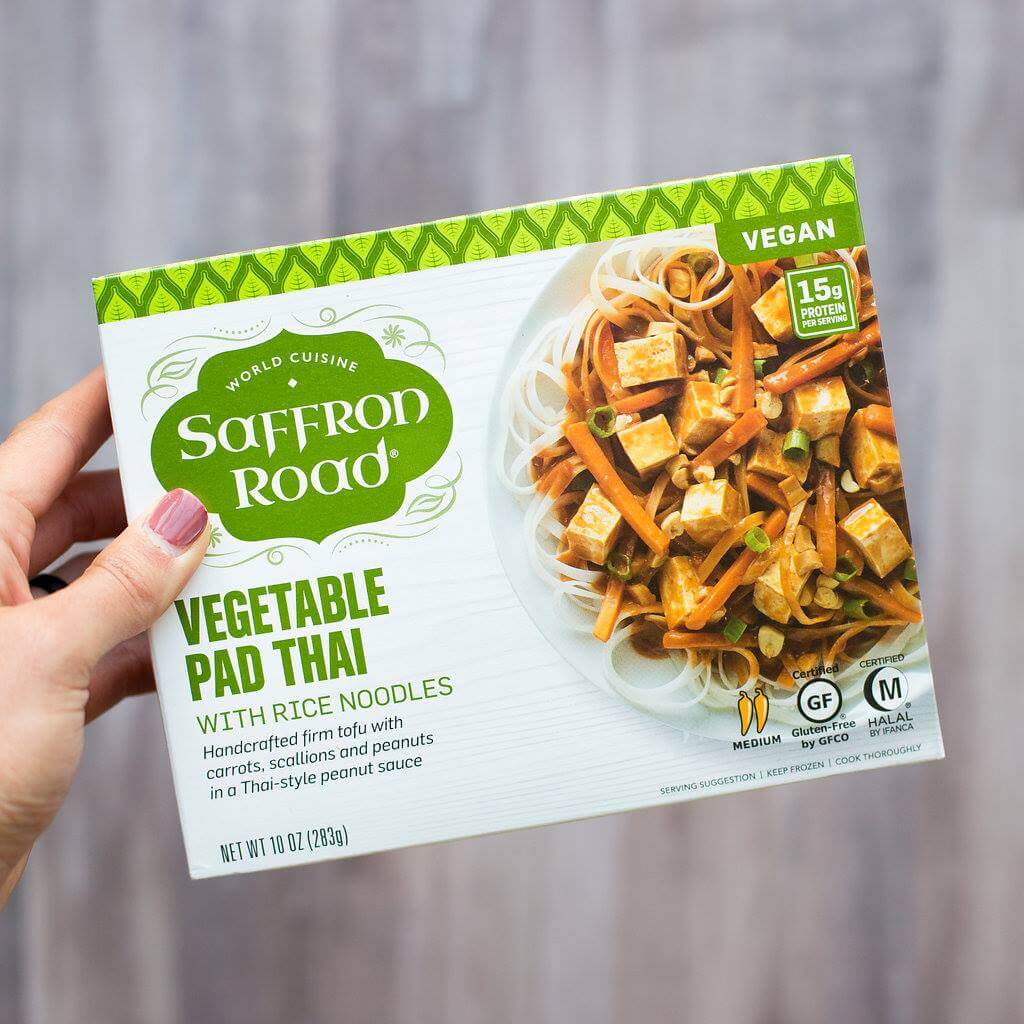 When it comes to their cauliflower wings, we're adding to cart on repeat, but did you know that Wholly Veggie offers vegan frozen entrées as well? They're serving up three complete, veggie-full meals to choose from—Southwest Broccoli, Sweet and Spicy Chickpea, and Coconut Cauliflower. Wholly Veggie partners with several stores across the country including Target.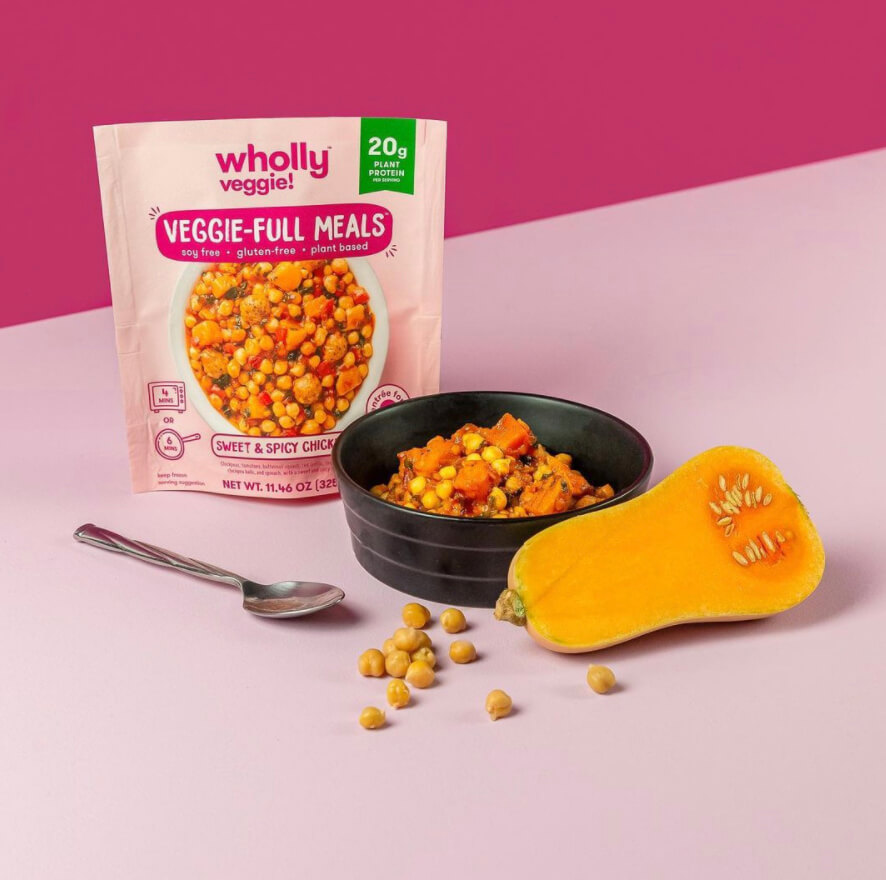 Choose from four Simply Plant Powered frozen entrées to fill your freezer. Enjoy comforting shepherd's pie, classic veggie lasagna, or vegan enchiladas in green or red sauce. The brand also offers plant-based refrigerator products perfect for the busy vegan foodie. Cedarlane can be found at grocery stores nationwide.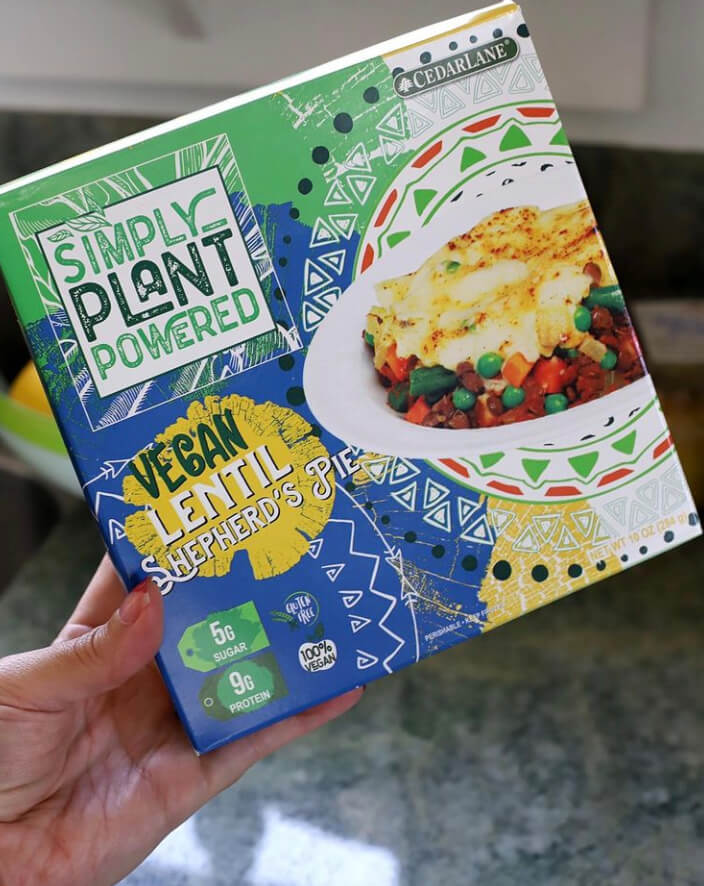 With their Butternut Squash Curry and Veggie Burrito Bowl, Evol Foods just made life a little easier. These tasty single-serve microwavable meals are filled with good-for-you, whole-food ingredients. You can find Evol Foods entrées at a variety of stores in the US.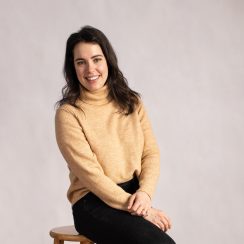 More from VegOut
Subscribe Now
Get the premier vegan food and lifestyle magazine delivered to your door (or inbox!)
Order the magazine!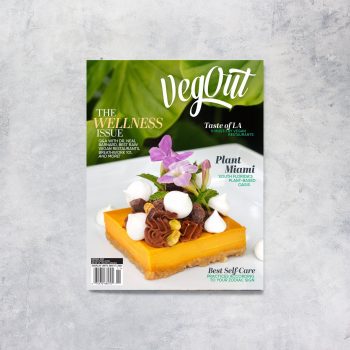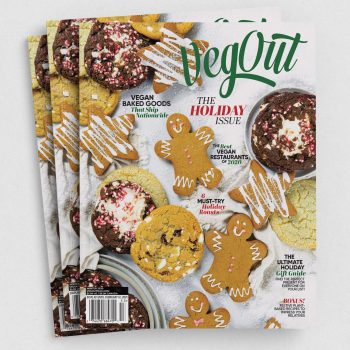 Navigation