Back
13 Spots for Vegan Valentine's Day Treats in Los Angeles
Check out these adorably delicious Valentine's Day treats around town! Whether you believe Valentine's Day is overrated or not, there's no denying that vegan desserts are the quickest way to achieve a happy heart and belly! Can you think of a better way to show bae you love them than by gifting them vegan sweets? We can't! Treat your boo thang, fam bam, bestie, and most importantly––yo'self to some of these festively decorated confections!
Two Birds Baking Co.
Hapa Cupcakes in Fullerton and Delivery
A little birdie told us these bakers craft some killer vegan desserts! 'Tis the season for love and Valentine's Ding-Dongs! If it's been a while since you've had a Ding-Dong, expect to bite into a handheld strawberry cake infused with vanilla buttercream and slathered in chocolate ganache! Their menu also enlists Valentine's Sprinkle Cookies and Cupcakes in Chocolate Strawberry, Red Hot Red Velvet, Snickers, and Samoa flavors! You know what to do, pre-order your items now! You can also request them to be made gluten-free if that's your jam.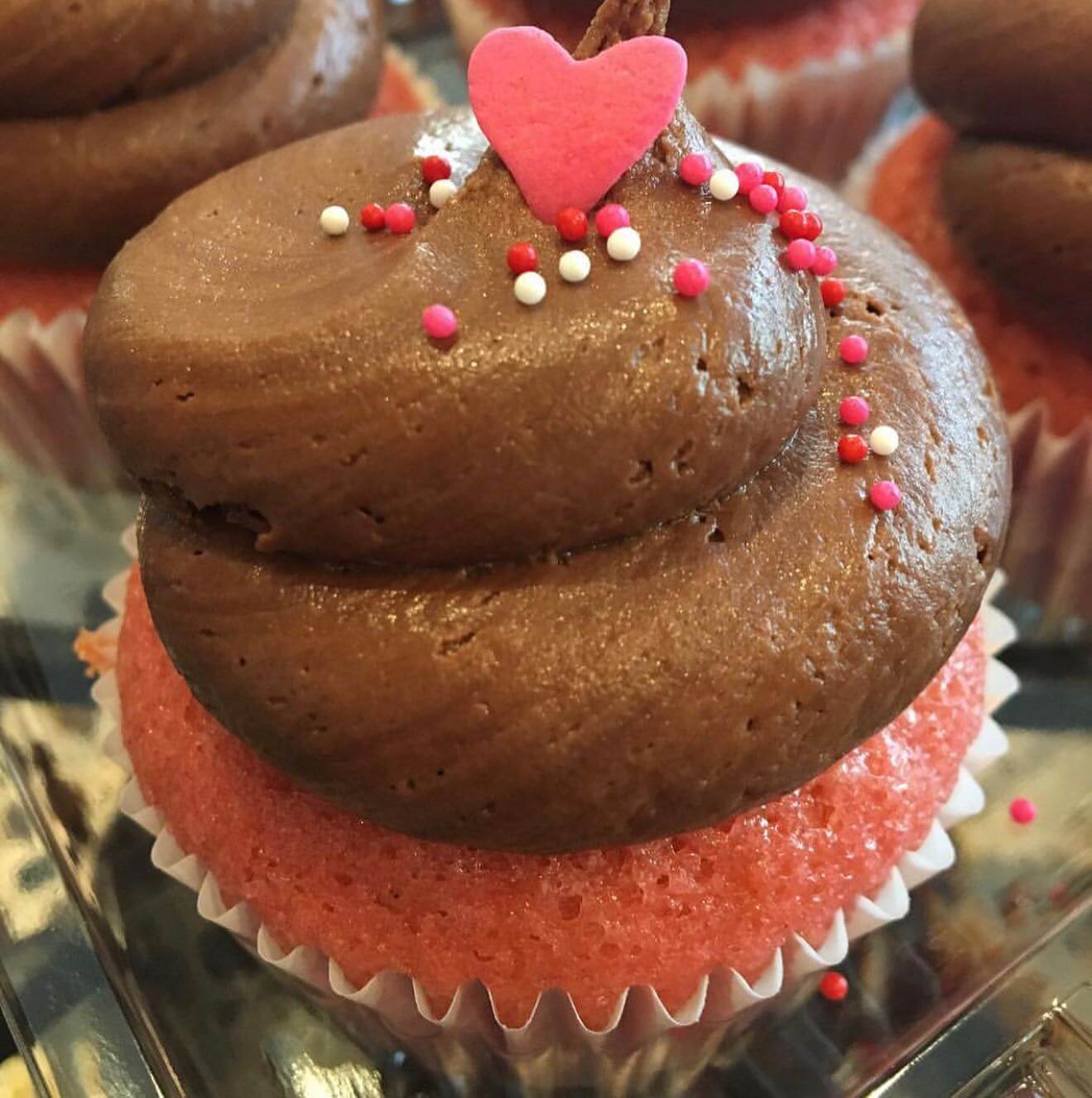 Ladurée
Beverly Hills
What's the most romantic city in the world? Paris! What's the second most romantic city in the world? Beverly Hills! Okay––that last one might be a stretch, but if you can't make it all the way to Paris to celebrate love with your valentine, these Vegan Rose Raspberry Macarons from this Ladurée are sure to do the trick! This mesmerising all-vegan Paris-inspired cafe and bakery will leave you singing "Je t'aime" in a beautiful soprano voice all the way home!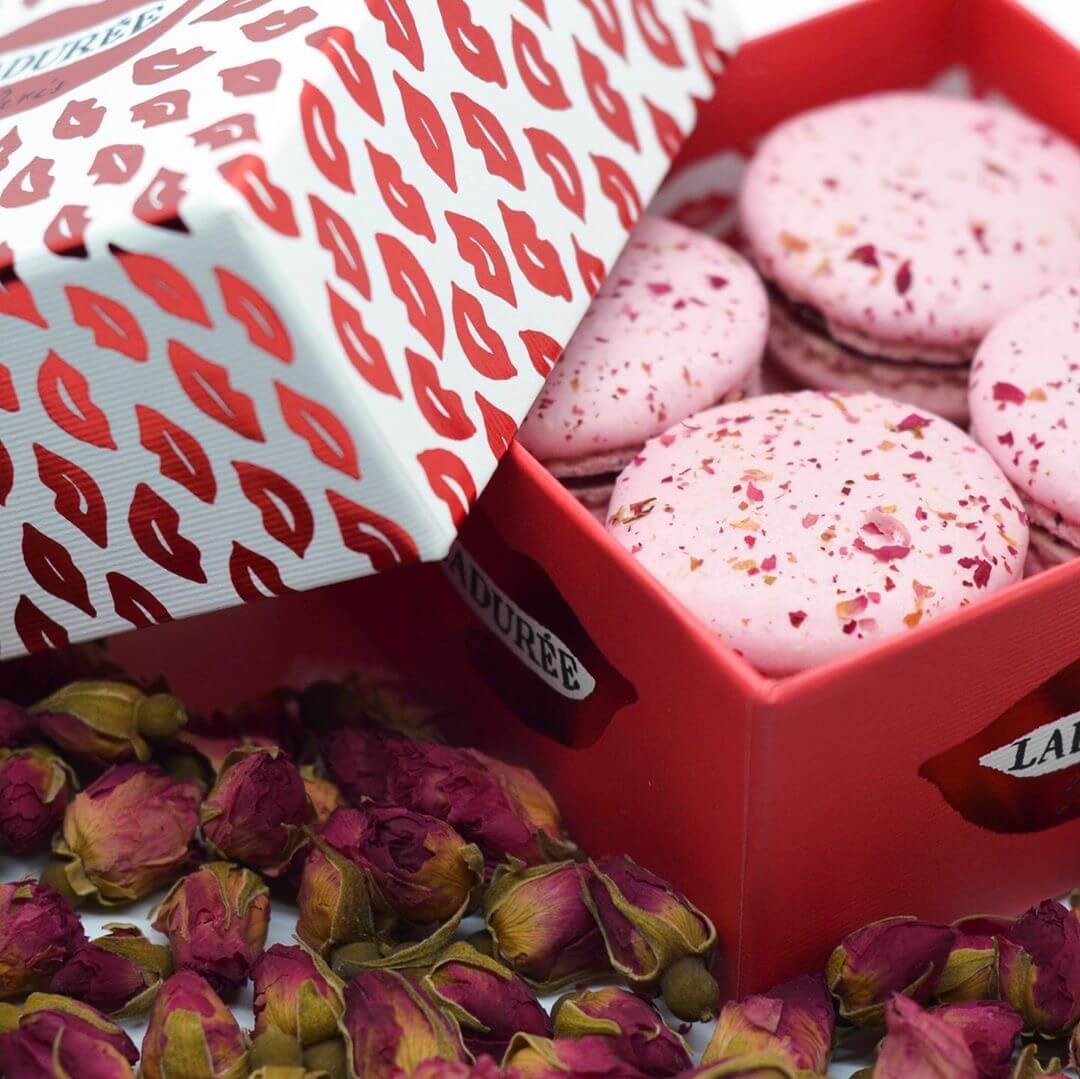 Baked Vegan Vixen
Pop-up
In the words of the VegOut founder, Maggie, the indulgent items from Baked Vegan Vixen are the "Best desserts I've ever had, omg!" What is all the hype about? Strawberry Shortcake, Strawberry Cheesecake, Cookie Dough Truffles, and Slutty Blondies with Valentine's Day decor! Yeah, that sounds rave-worthy!
Hello Cake Girl
Boyle Heights
This charming bakeshop can fuel anyone's flavor frenzy—and when we say anyone, we mean it! From vegans and gluten-free peeps, to soy-free and nut-free sugar-lovers, this spot has something for everyone!This season, take hold of their pretty 'n pink Funfetti Cookiewich, Shortbread Cookies, Donuts, and Cupcakes!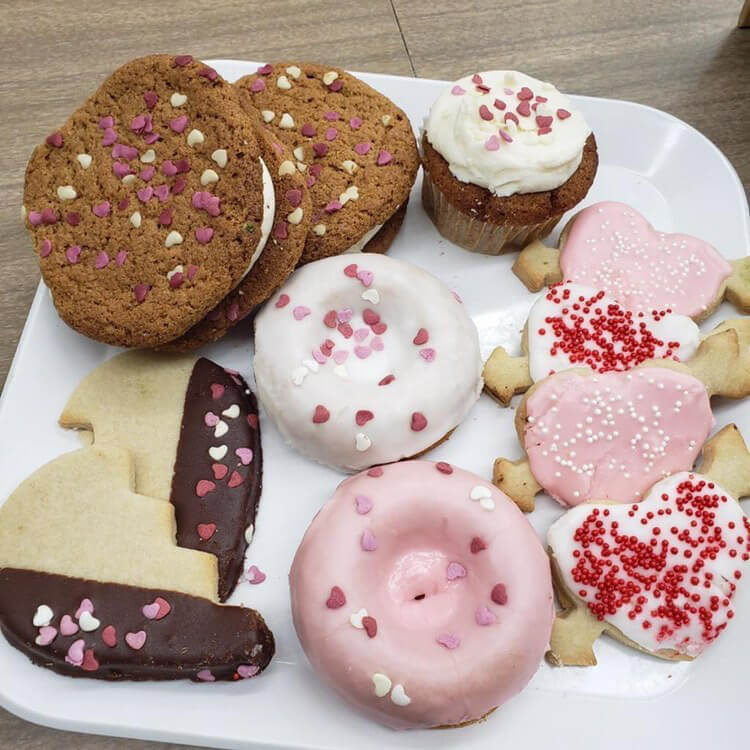 The Karma Baker
Westlake Village
The Karma Baker always shows up and shows out for the holidays, and Valentine's Day is no exception! Whatever format you prefer to enjoy your serving(s) of sugar, expect to fall in love! Cookie Boxes, Cake Truffle Boxes, Cakepops, Cookie Strawberry Hearts, Red Velvet Donuts—you name it, they can make it!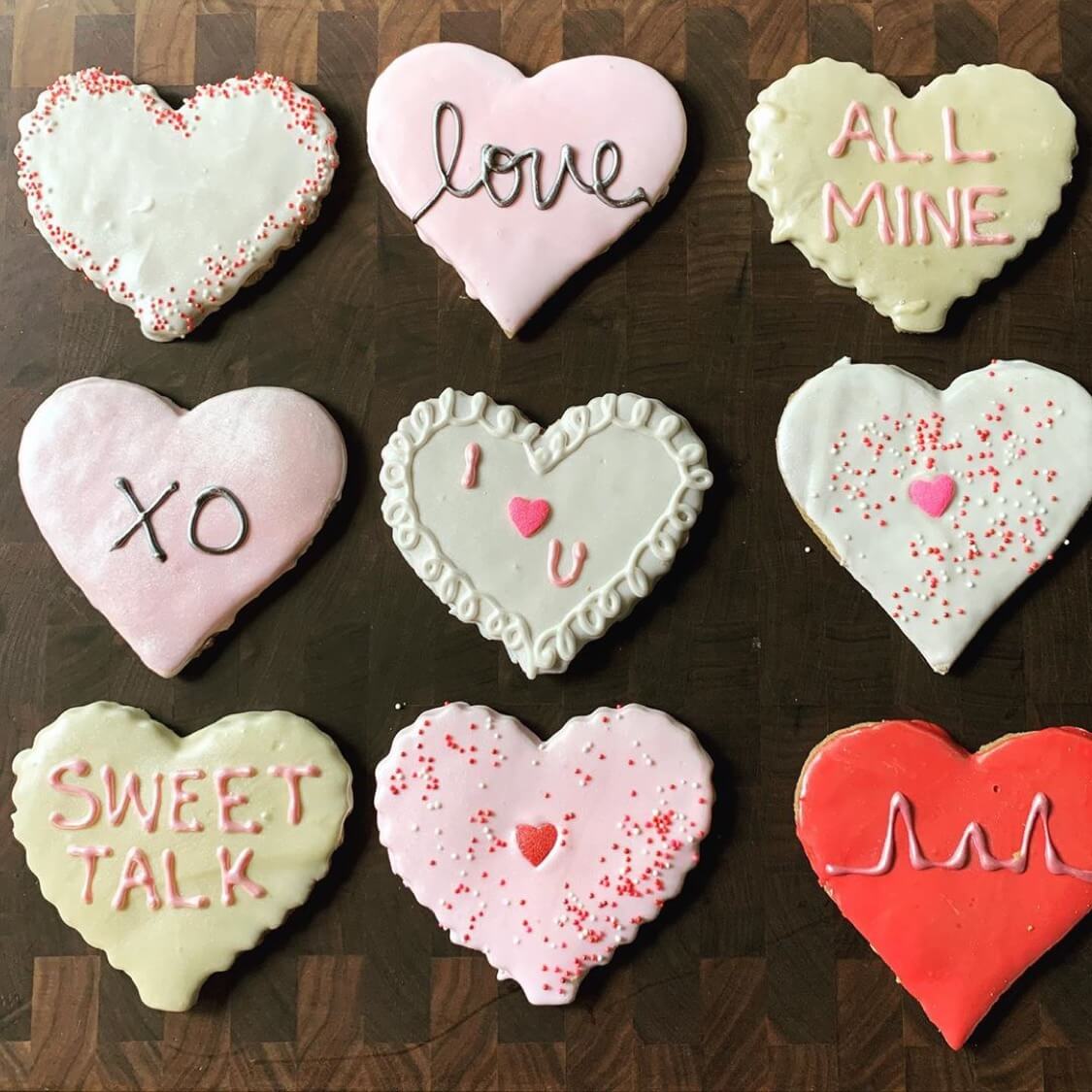 Cocobella Creamery
Hollywood
There's nothing more romantic than sharing a scoop of vegan ice-cream atop a gluten-free waffle cone with bae! Well, unless you don't like sharing. Or if you're single—uhh, we should just stop there! ANYWAY, the new Red Velvet Cupcake ice cream flavor from Cocobella is the coolest way to celebrate Valentine's Day, whether it's just for you or a treat for two!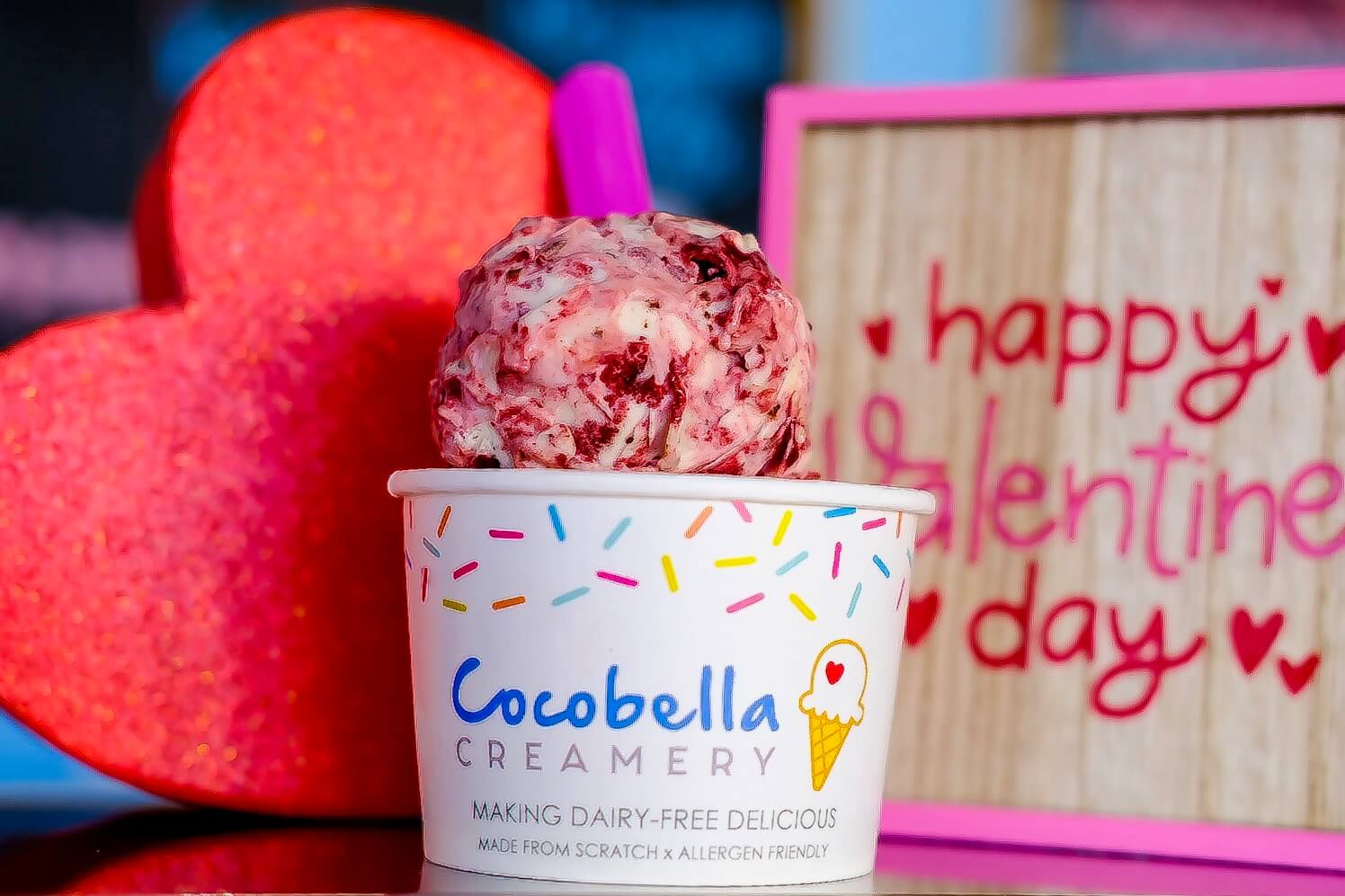 Baked Vegan Sweets
Pop-up
We could go for a six-pack right about now… the Six Pack of cupcakes from Baked Vegan Sweets that is! Mix 'n' match Red Velvet, Snickerdoodle, and Chocolate Strawberry for the flavor combo of your dreams! Other fancy February treats from this vegan pop-up include the Yours & Mine Cheesecakes, Baby Cake in Chocolate Covered Strawberry or Wedding Cake variations, and the Treat Box that encases a little bit of everything!
NoHo Bakehouse
Pop-up
Name a more iconic Valentine's duo than strawberry and chocolate … we'll wait! Can't name one? That's because when it comes to this special day, there isn't anything better than Chocolate Covered Strawberry Cupcakes, Strawberry Cookies with a chocolate ganache drizzle, or Assorted Chocolates––all from Noho Bakehouse! The Assorted Chocolates are charged with the outrageously yummy fillings of strawberry (duh!), vanilla, peanut butter, chocolate, espresso, or mint cream! We'll have one (or two) of each!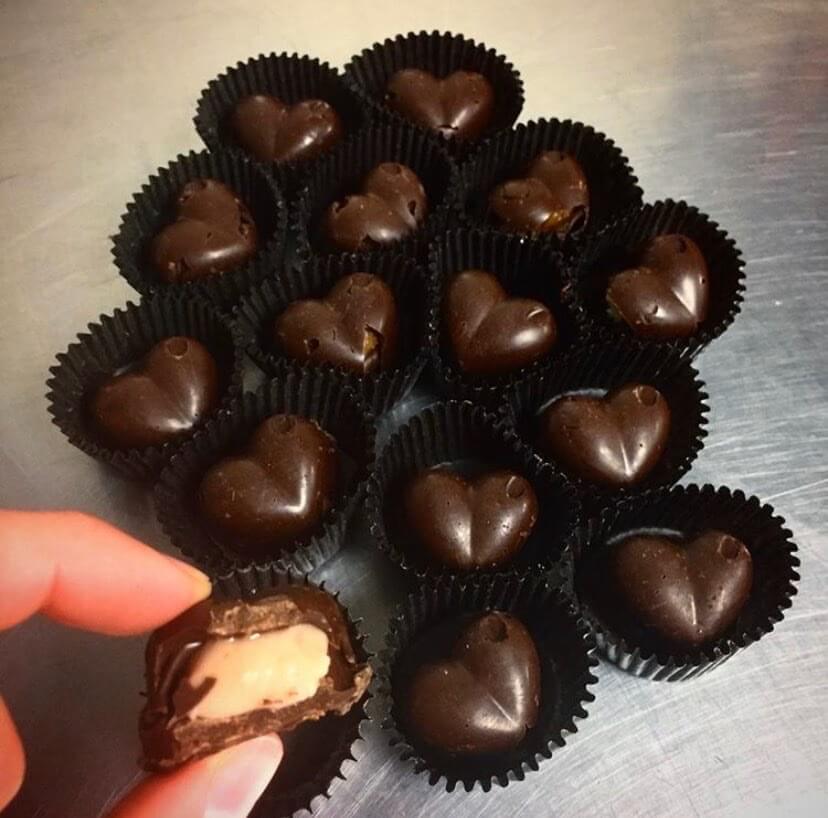 The Caker
Arts District & Delivery
If you've caught a glimpse of the cover page on the new issue of our print magazine, you've probably wondered a thing or two about who's behind that breathtakingly beautiful cake. It's The Caker! Their Signature Mini Heart Cake in the flavor of vegan espresso dark chocolate hazelnut makes us feel like we've been shot by Cupid's arrow! Flourish up your order by adding a bouquet from The Unlikely Florist! Want to learn some of the secrets behind these craveable cakes? The Caker will host a Valentine's-themed masterclass on February 8th where you can bake and ice your own little heart-shaped cakes!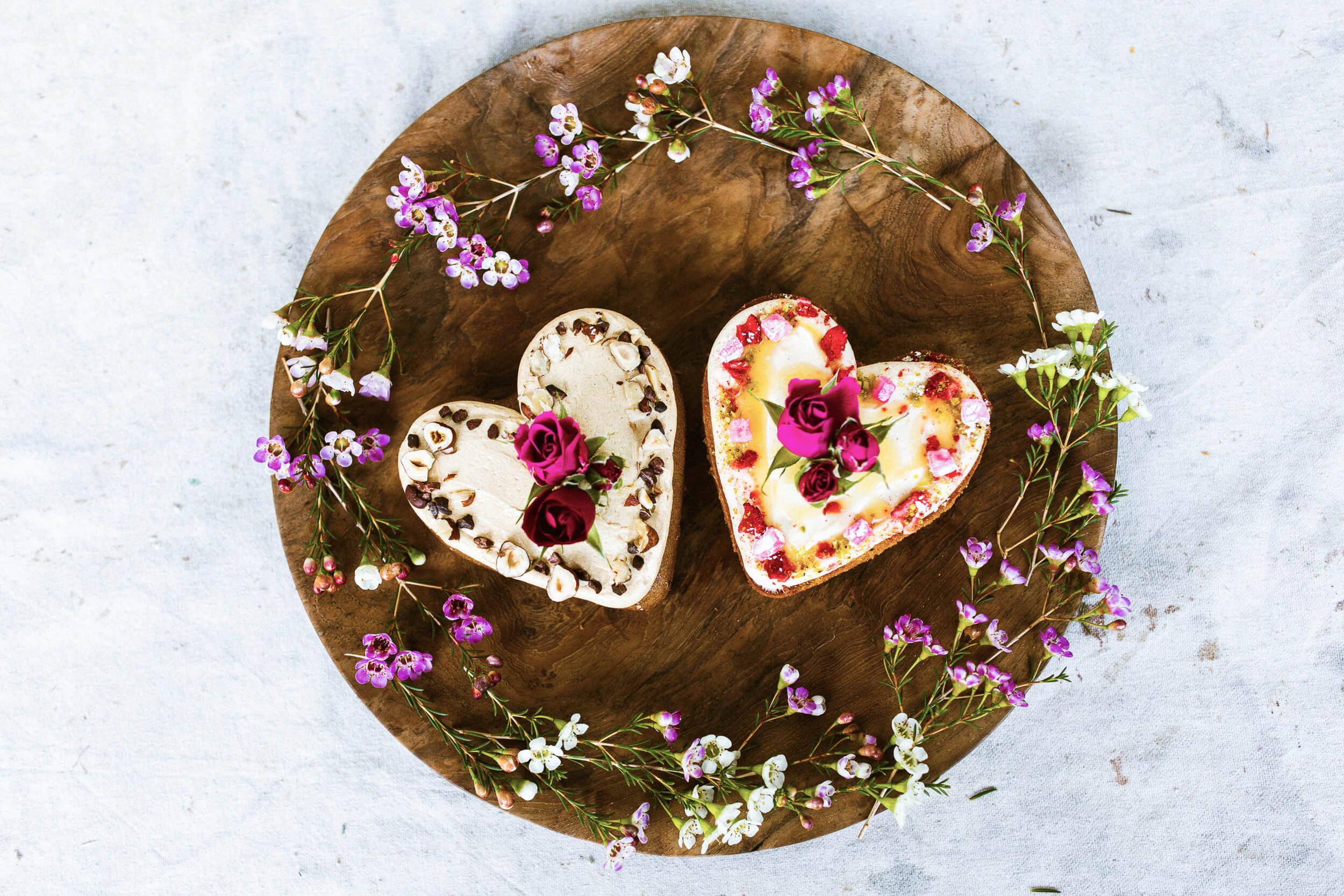 Erin McKenna's Bakery
Larchmont and Santa Monica
What's spongy, strawberry-y, and tasty all over? The Strawberry Shortcake from this all-vegan bakery! But there's more where that came from! Whatever sweet noms your little, big, or non-existent heart desires, Erin McKenna's can bake it for you. Feeling extra fancy? Custom order the most heart throbbing cake you can think up!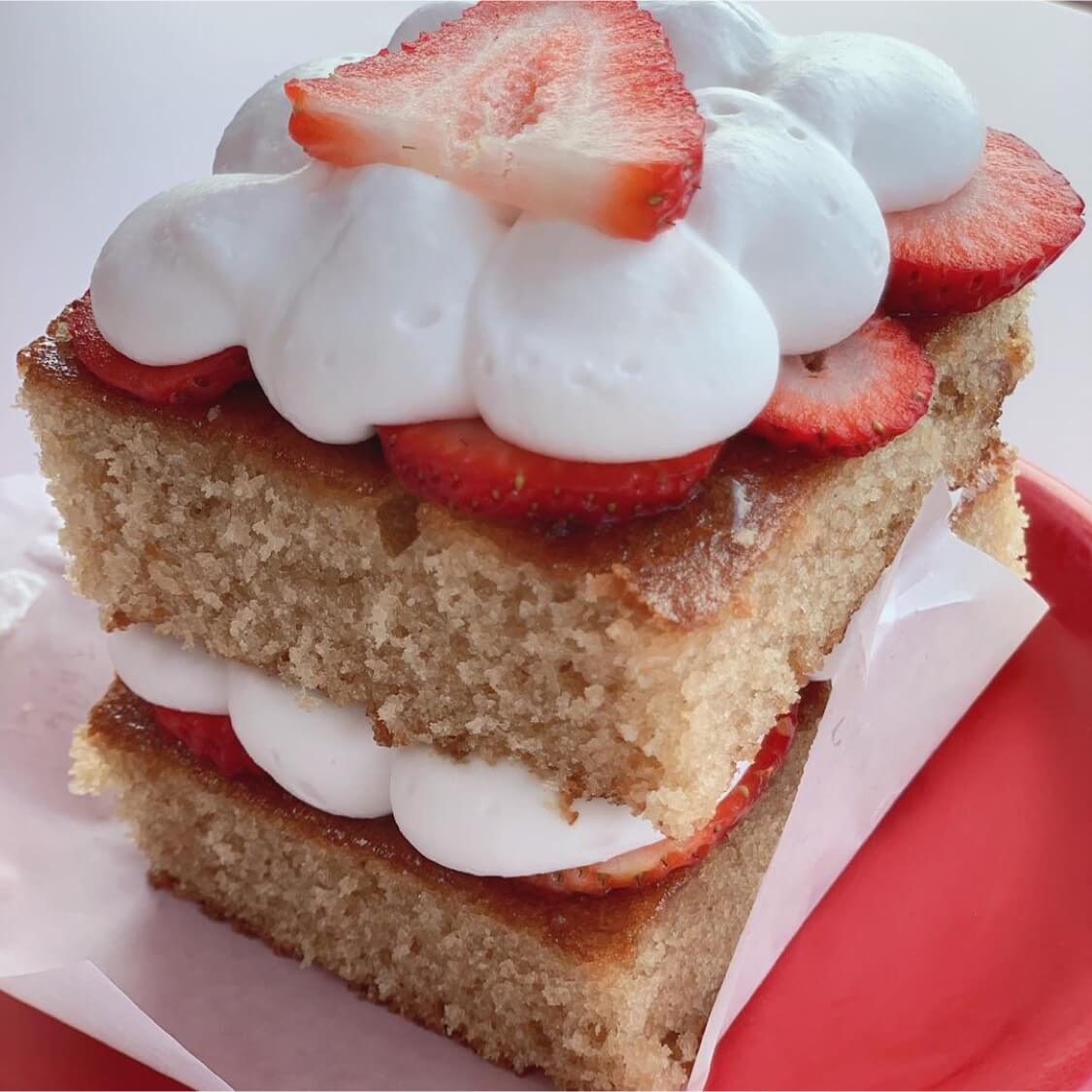 The Cupcave
Pop-up
Are you too nervous to say the infamous three words? Say it with Chocolate Covered Strawberries from The Cupcave! They're classic, fruity, and refreshingly scrumptious! While you're there, grab a few of their Decorated Cookies!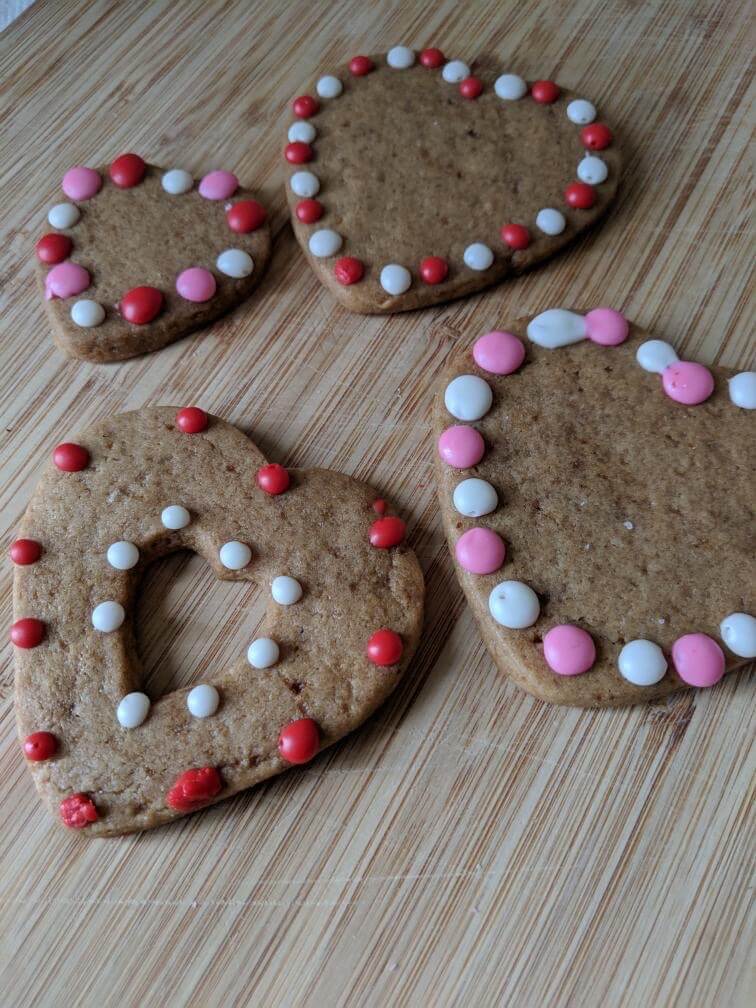 Maya's Cookies
Delivery
Sprinkle-lovers, pay attention! Maya's Cookies elevates their already delectable cookies by coating them in adorable pink sprinkles! We'd also recommend ordering their Peanut Butter Oreo Cookies! Experience cookie-ception when you bite into a chocolate chip cookie stuffed with a peanut butter and chocolate sandwich cookie! We're not drooling, you are!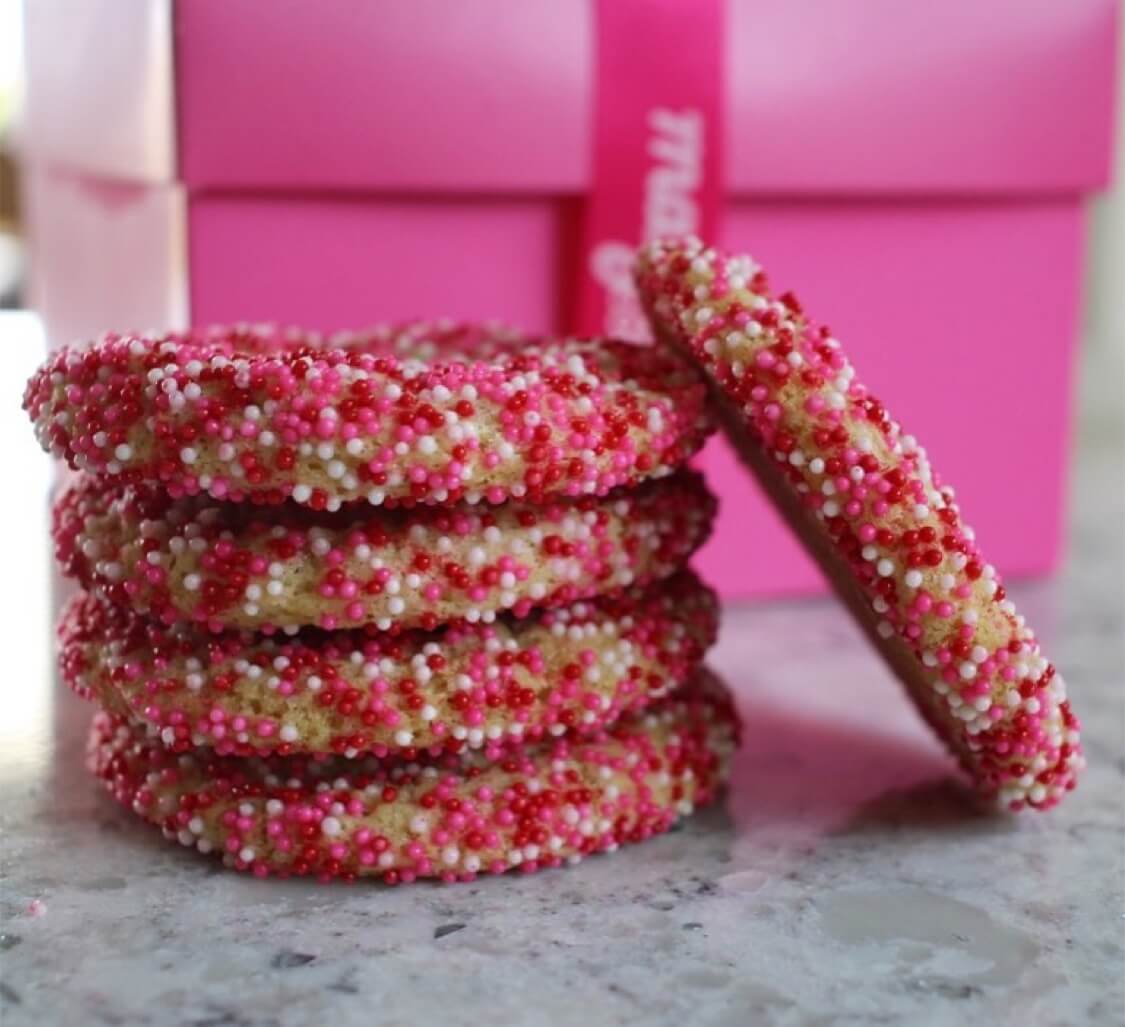 Cinnaholic
Echo Park
Think you know your beau well enough to order them a personalized Cinnamon Roll? Challenge accepted. If their gigantic all-vegan menu is too overwhelming, we'll give you some guidance! Our choice this Valentine's Day is their strawberry frosting with marshmallows, sprinkles, and coconut. Grab some Cookies, Brownies, Baby Buns, and other treats to-go!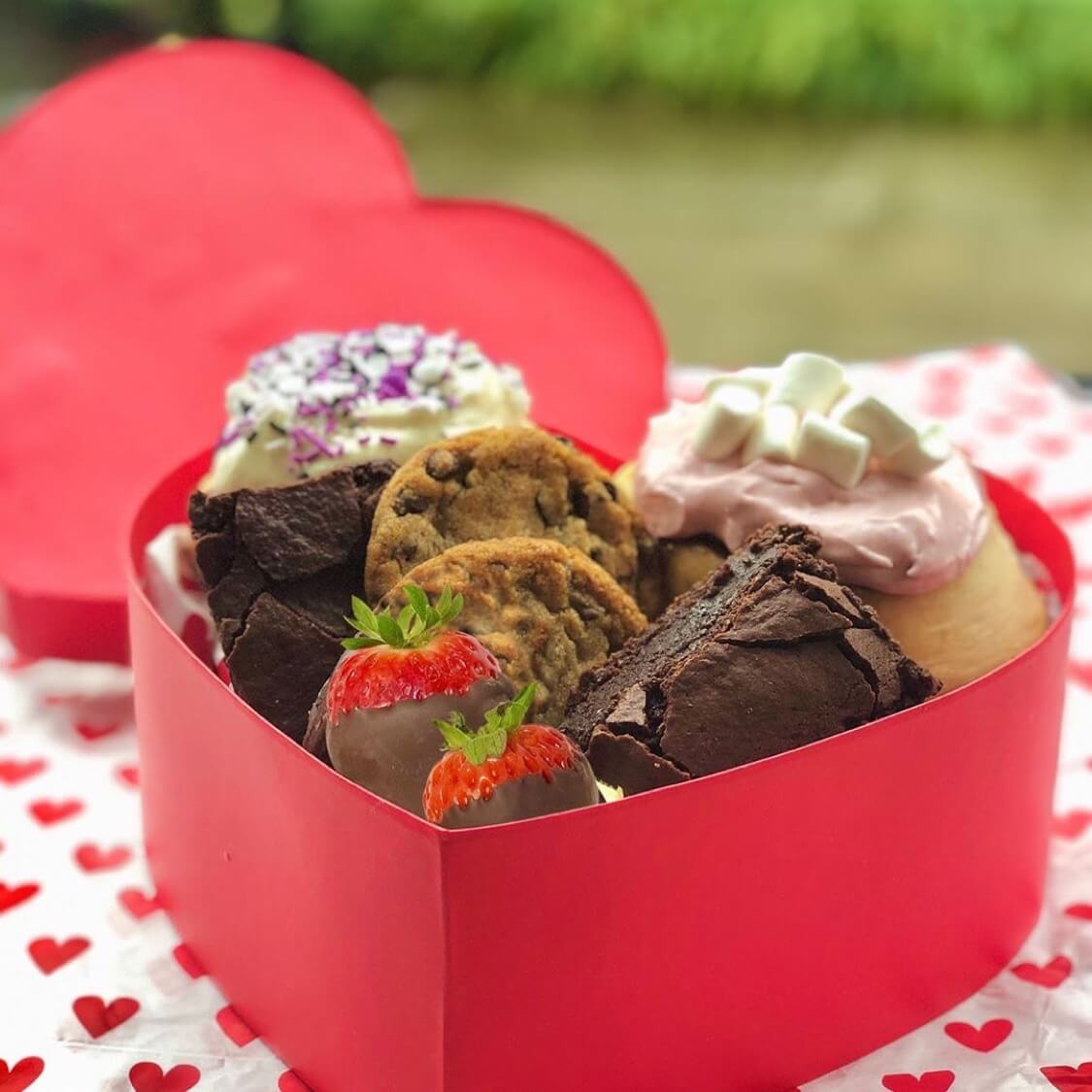 For those brave souls in long distance relationships without the luxury or treating your partner to these local confections, we've got your back! Check out this article on where to order vegan chocolates to be delivered right to your lover's doorstep!
RELATED: 10 Places to Order Vegan Chocolate for Valentine's Day
---
Want even more LA vegan food and lifestyle content? Subscribe to VegOut LA Magazine!
Allie Mitchell
@alliemitch
Allie is a writer, musical theatre performer, yoga instructor, and walking vegan restaurant directory. On any given day, you can catch her making tofu scramble, scouring Trader Joe's for new plant-based products, or watching The Lizzie McGuire Movie! Visit her website at alexandrammitchell.com.
Articles by Allie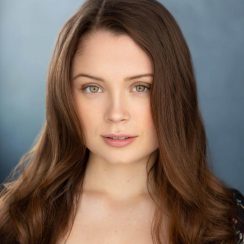 More from VegOut
Subscribe Now
Get the premier vegan food and lifestyle magazine delivered to your door (or inbox!)
Order the magazine!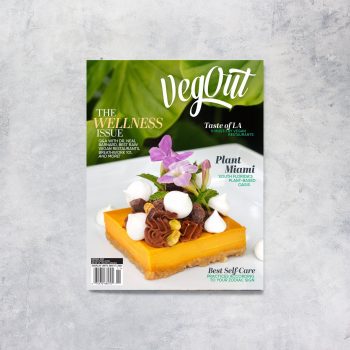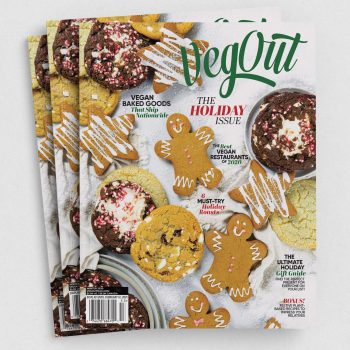 Navigation