Imagine whole grain bread toasted to perfection and topped with vegan jam, nut butters, savory hummus, avocado, and more. Get creative with these 12 vegan condiments that you can slather, drizzle, or even dollop onto your toast for breakfast (and lunch and dinner).
Jam
Crofter's Just Fruit Spreads—a refined sugar-free jam—contains just 7 grams of sugar from juice concentrate per serving. Pop open a jar of organic, gluten-free, and vegan fruity goodness—with over eight flavors to choose from we're sure you'll find your perfect pick. The Wild Blueberry or classic Strawberry with a little schmear of seed butter makes for an allergy-friendly snack.
Granola Butter
Granola butter you say? That's right! Kween Granola Butter is a women-owned company that has formulated a spread that is irresistible—one made from granola. This nut-free, soy-free, vegan, and gluten-free oat-based butter, is the first of its kind. The product is sold in a variety of flavors including original, chocolate, vanilla, and the newest addition to the collection, blueberry. The nut butter-like texture of granola butter works wonderfully when drizzled on oatmeal, vegan ice cream, or a slice of bread.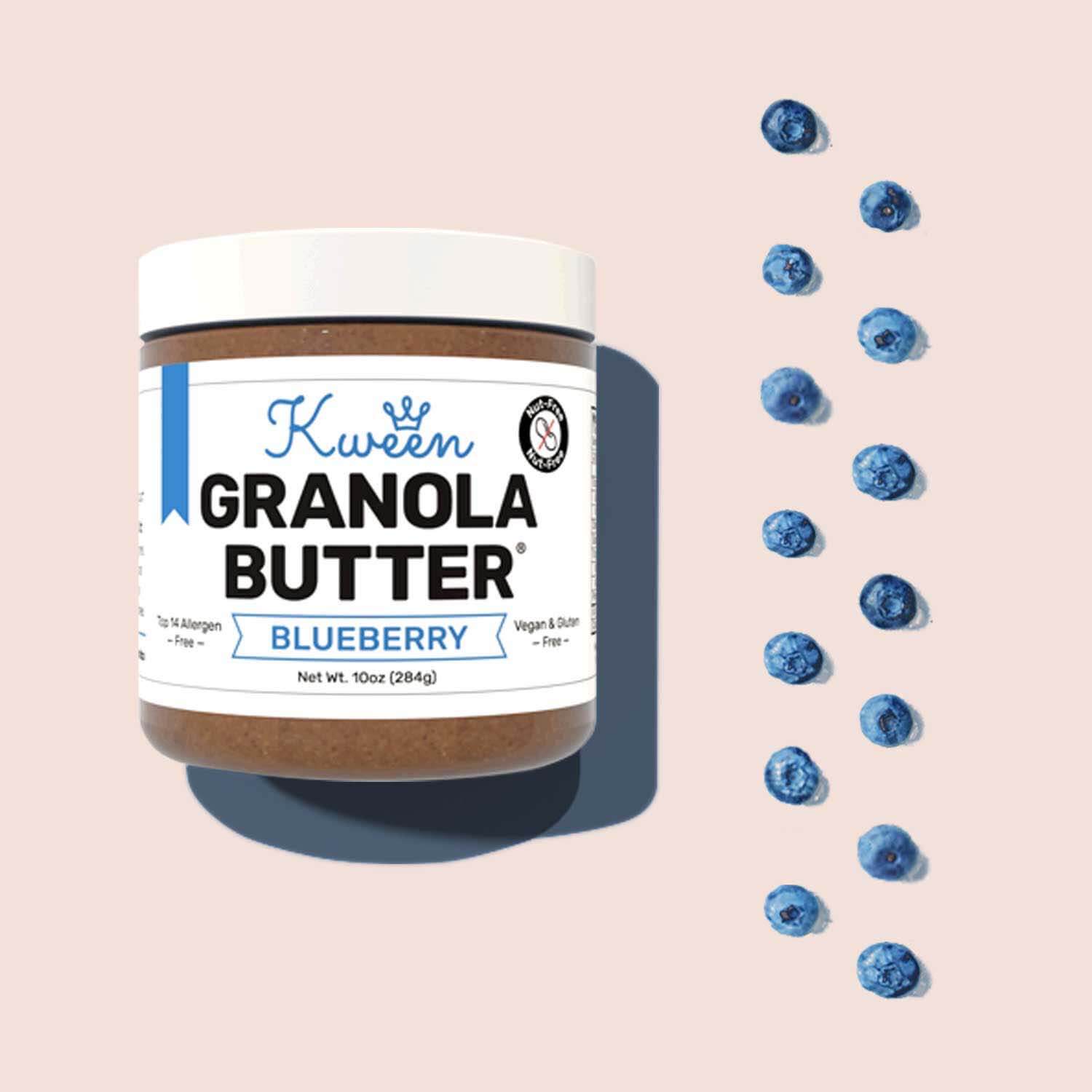 Nut Butter
Rawmio's Hazelnut Latte flavor tastes like coffee in a jar! We can't get enough of the creamy butter, as it's made with simple ingredients and tastes great as is. The nutrient-dense concoction is made with whole raw hazelnuts—for decadent taste—and uses coconut sugar, a healthier alternative to refined sugar, as a sweetener.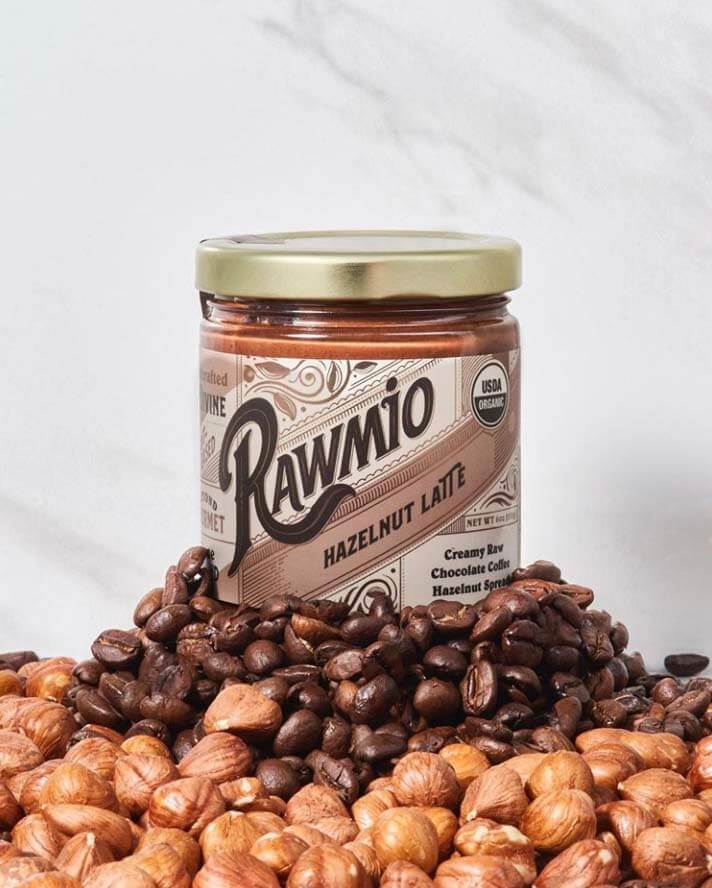 Avocado
Avocados are always a good idea, especially when Good Foods Avocado Mash—made with four simple ingredients (avocado, lemon juice, sea salt, and black pepper)—is available for purchase at major supermarkets nationwide. The avocado spread is conveniently packed in a single-serve container to keep it fresh. Slice up some tomatoes, spread on the mash, and sprinkle on some Trader Joe's Everything But the Bagel seasoning for tasty avocado toast. Visit their website to locate their vegan whole-food dips, guac, and mash to purchase near you.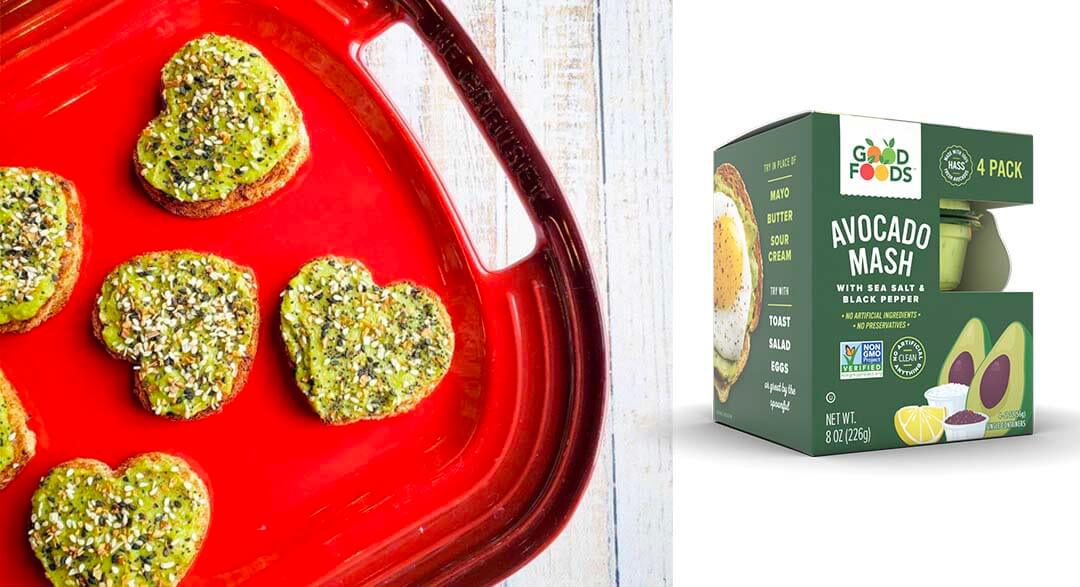 Cookie Butter
Add Trader Joe's Cookie Butter to your grocery list! This creamy delight is completely vegan and incredibly delicious. Trader Joe's sells some of our favorite products, including this indulgent topping. Whether you're adding a spoonful to your oatmeal or a dollop on your sweet potato toast, cookie butter is only one of the many spreads offered at Trader Joe's.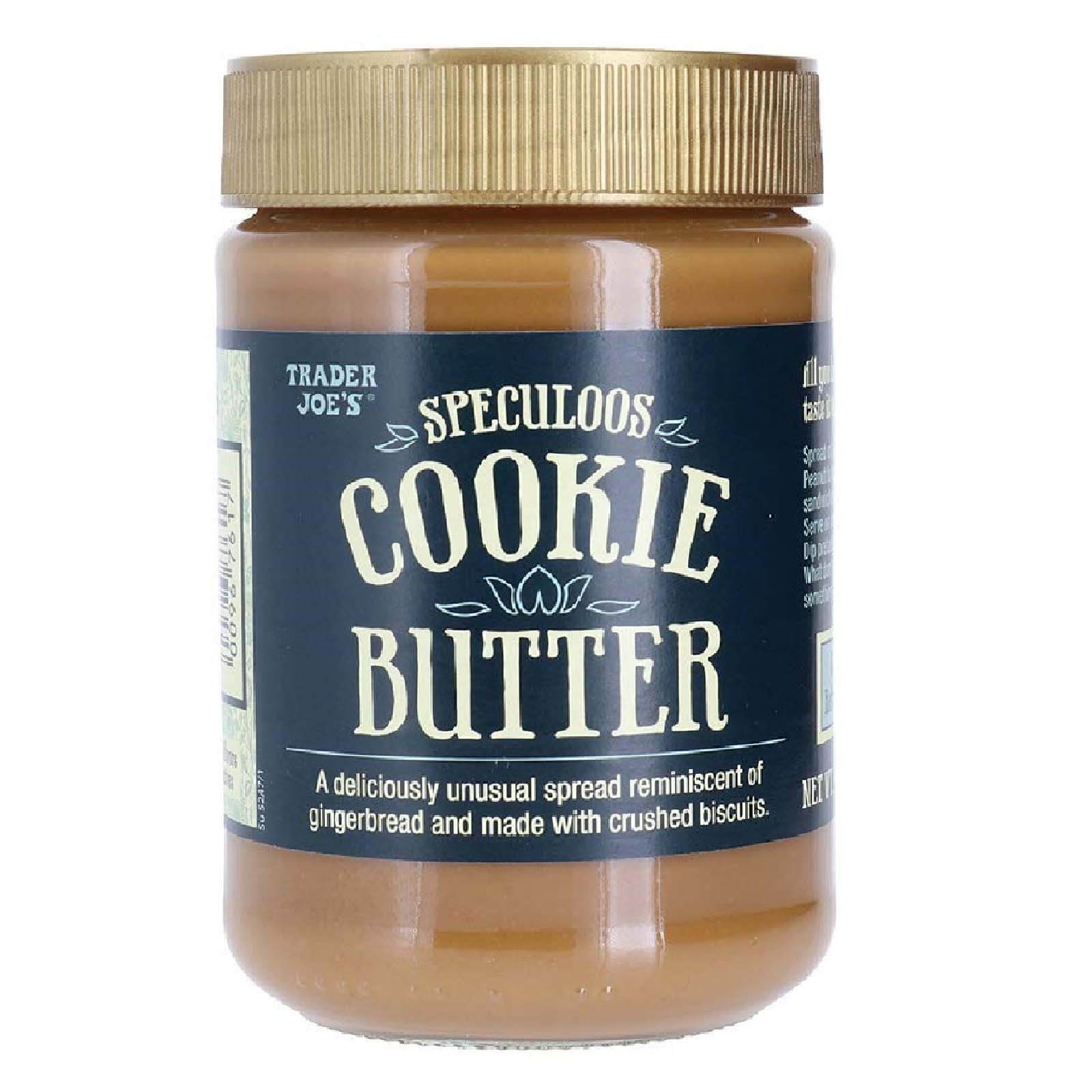 Cream Cheese
Spero Foods Cream Cheese is a versatile schmear that uses sunflower seeds to create a thick and creamy spread. The Original, The Herb, and The Smoked are just a few of the flavors to choose from and the ideal option for those looking for a nut-free alternative to take their toasted bagel or toast to the next level.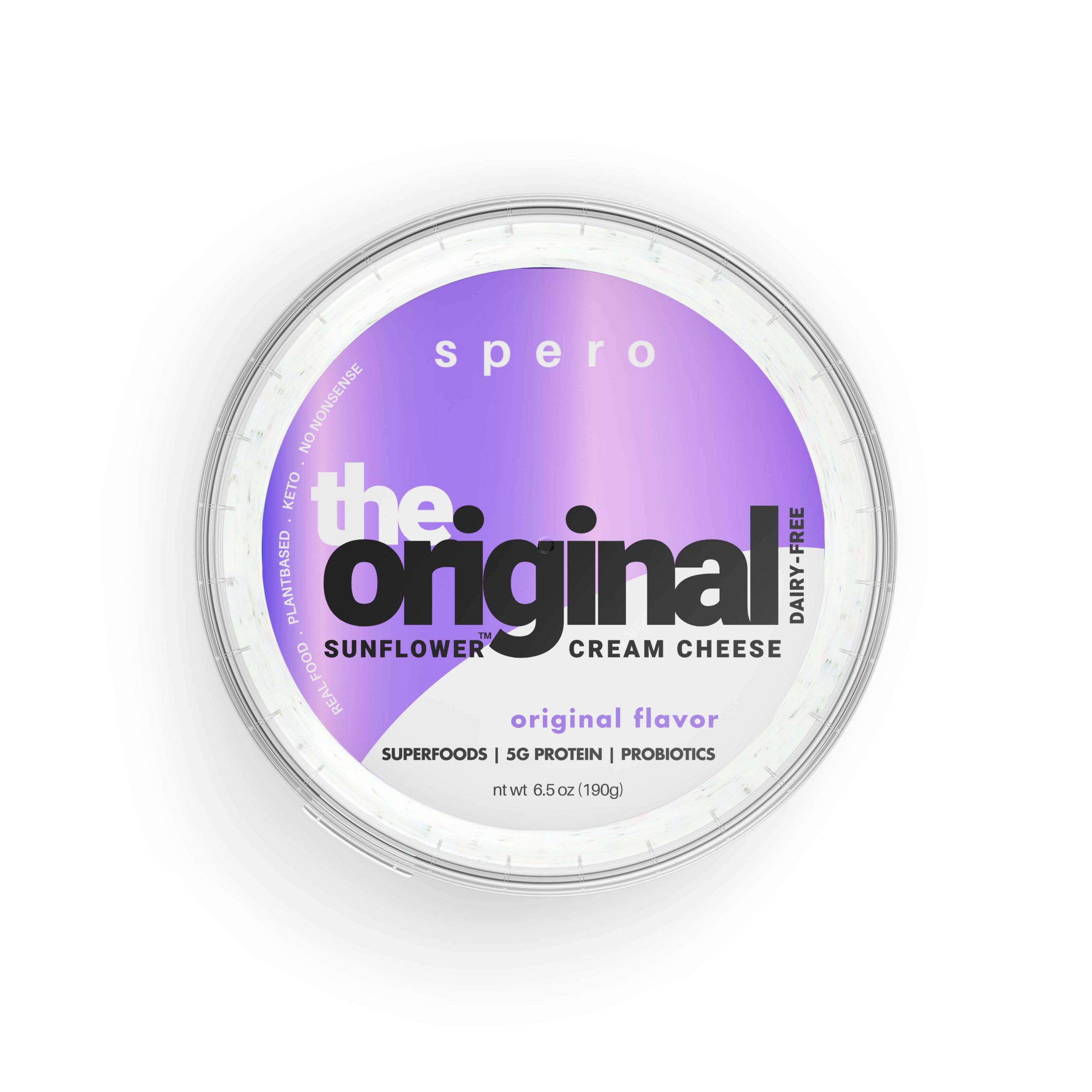 Dessert Hummus
Hummus for dessert? Yes, please! DELIGHTED BY Desserts—a sweet and creamy vegan dip brand—crafts flavors like Edible Brownie Batter, Snickerdoodle, Red Velvet, and even Key Lime Pie. This woman-owned company sells the delightful hummus in stores nationwide, including Target. Grab one of each flavor, slather it on toast, and top with fresh berries for a guilt-free breakfast.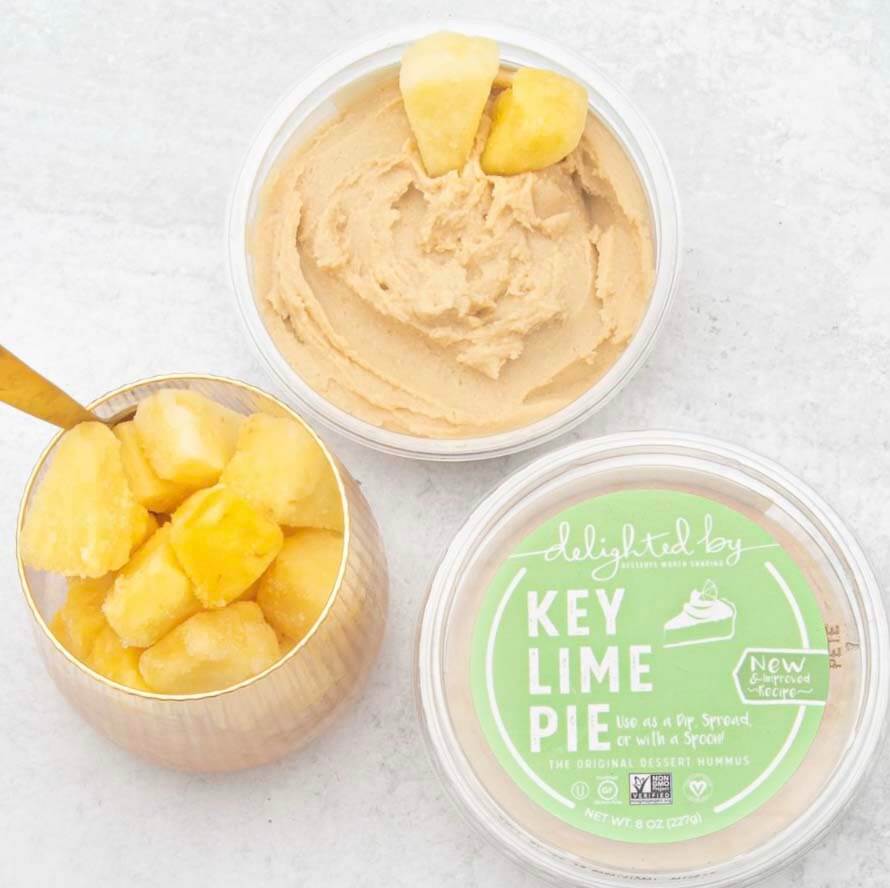 Savory Hummus
Pickle flavored hummus? You bet! Trader Joe's Dill Pickle Hummus is tangy, savory, and contains just the right amount of sea salt. The flavor of the dip is best described as taking a crunchy dill pickle and dipping it in creamy hummus.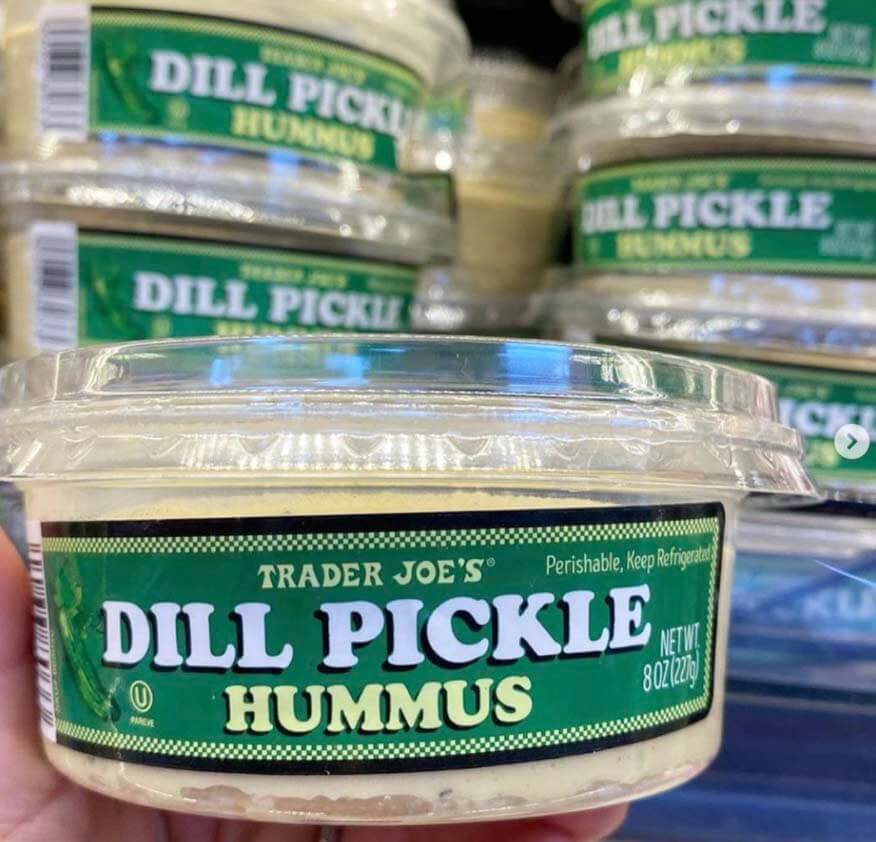 Photo credit: @traderjoesfl
Tahini
Tahini is full of iron, magnesium, and calcium—all healthy minerals necessary for a balanced diet. Thrive Market provides a smooth and creamy tahini produced using 100% organic roasted sesame seeds. The ingredients are simple and will add a mildly nutty flavor when used as a topping or in baking. The seed butter is rich in protein and omega-6 fatty acids—a peanut-free option for those with allergies.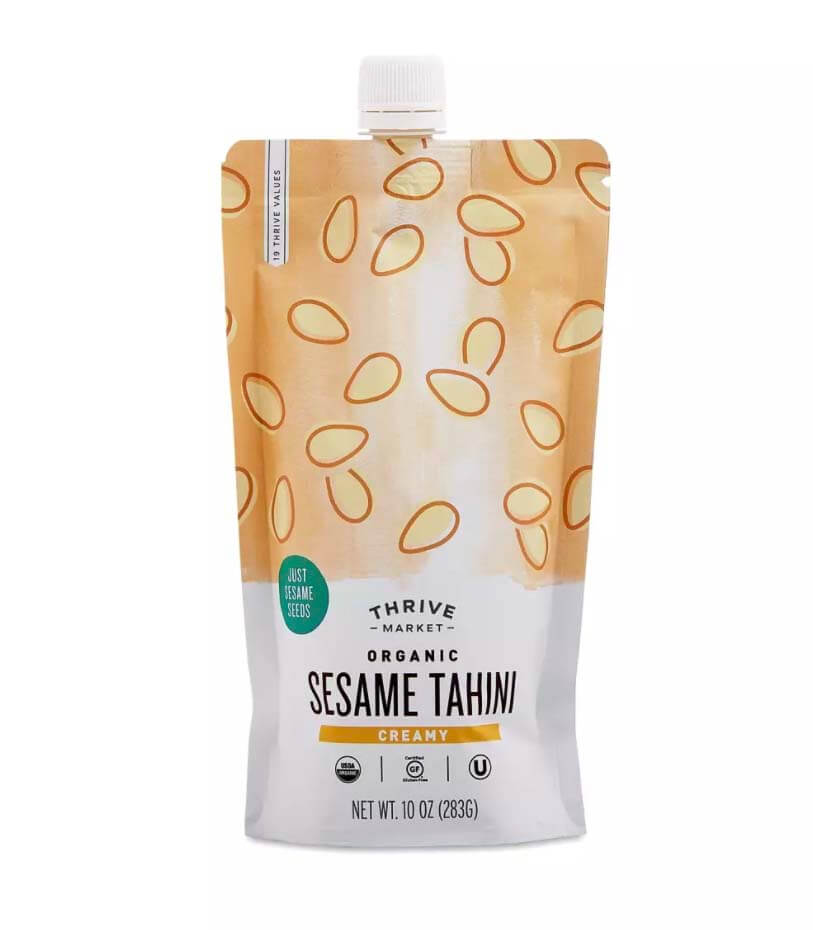 Forager Project's Unsweetened Plain Cashewmilk Yogurt is the ideal base to a savory toast combo. The no sugar added product is filled with healthy probiotics and adds a delicate flavor when used in savory or sweet recipes. Mix the yogurt with lemon, chopped dill, and garlic powder for a creamy spread.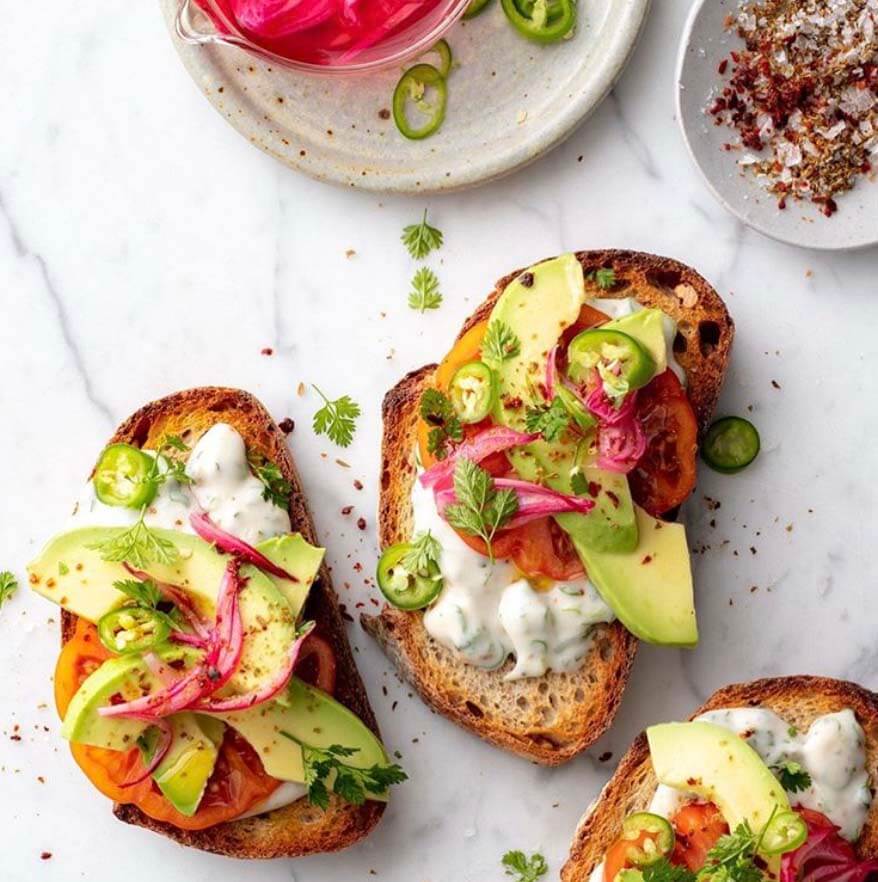 Vegan Butter
Milkadamia Salted Buttery Spread—is a classic topping that will satisfy your taste buds. The butter works in recipes and melts wonderfully on freshly toasted bread. A combination of macadamia nut, coconut, and canola oil provides a palm oil-free option that comes in a 9 oz container in Whole Foods stores nationwide.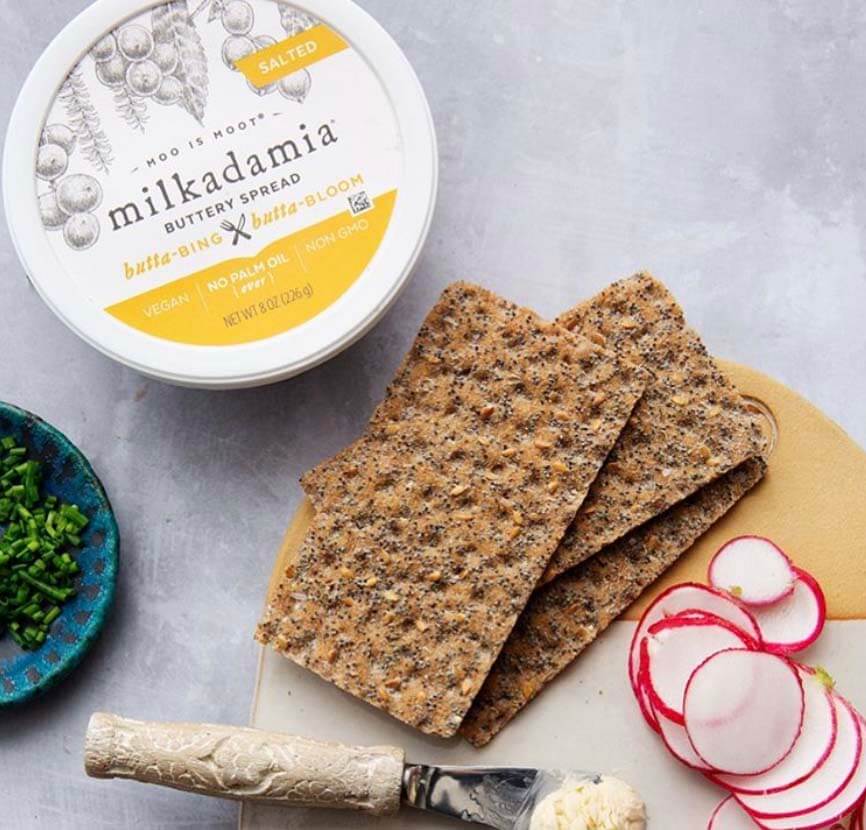 Date Syrup
Just Date Syrup is an organic and refined sugar-free syrup that adds flavor and dimension to sauces, snacks, and baked goods. Better yet, it will bring the same flavor intensity to your avocado toast. The combination of creamy avocado, a drizzle of sweet date syrup, and a sprinkle of sea salt on a perfectly crisp slice of sourdough sounds like a divine breakfast to us!