Back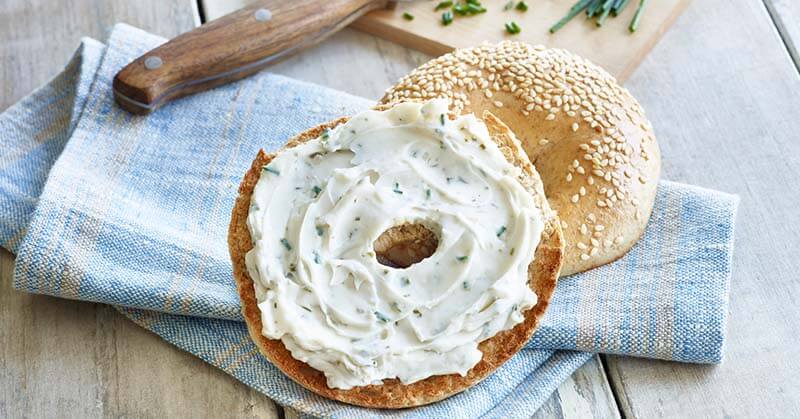 12 Store-Bought Vegan Cream Cheese Brands That Will up Your Bagel Game
Sure, we love topping our bagels with mashed avo or hummus, but sometimes nothing quite does the trick like cream cheese. From herbed varieties to smoky vegan salmon flavors, cruelty-free cream cheese is never void of flavor. Here are 12 vegan cream cheese varieties you need to try!
Available in Creamy Original and Chive & Onion, So Delicious brand has added vegan cream cheese to their lineup of dairy-free favorites. You can totally go the bagel route or whip up some DIY cucumber sandwiches for fancy afternoon tea.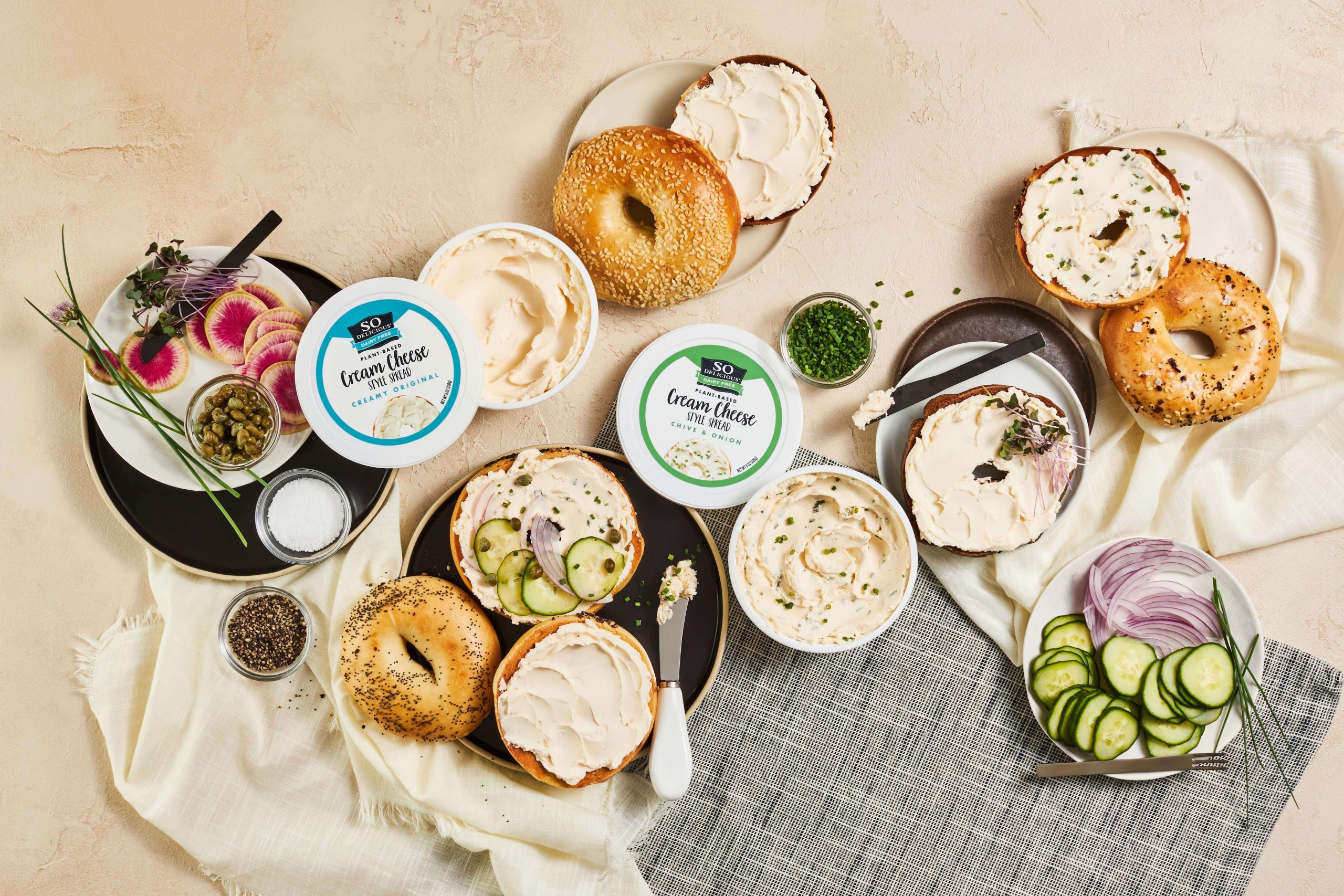 Made with simple ingredients like cashews, coconut oil, salt, and dairy-free lactobacillus cultures, this tangy cream cheese is a must-try. The creamery offers flavors including Mountain Berry, Pumpkin, and Roasted Garlic.
Offered in Plain, Chive, and Everything flavors, Kite Hill knows how to do cream cheese right. The inclusive brand uses almond milk as the first ingredient in its spreadable cheese products. As for the tangy taste, that's vegan enzymes hard at work to give you all the cultured cream flavors.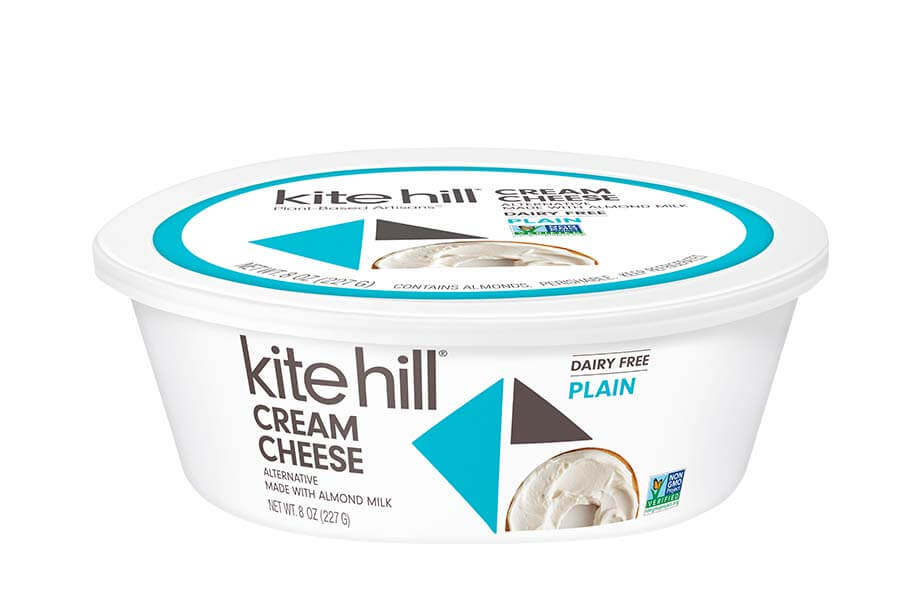 Tofutti, the brand we know and love, offers a soy-based cream cheese alternative. Try the cheesy spread in original, whipped, and herby flavors. Bagels, cream cheese, and carrot lox, anyone?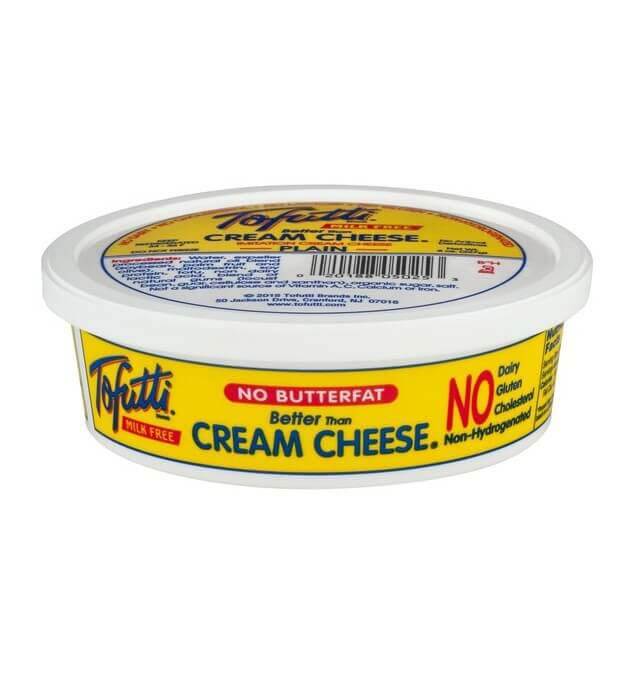 You love their butter, and let us tell you, their cream cheese delivers, too! Try the classic or be bold and opt for Sensational Scallions or Unlox Your Dreams. Yep, Miyoko's offers smoky vegan-salmony cream cheese perfect for Sunday brunch and the weekday morning hustle alike.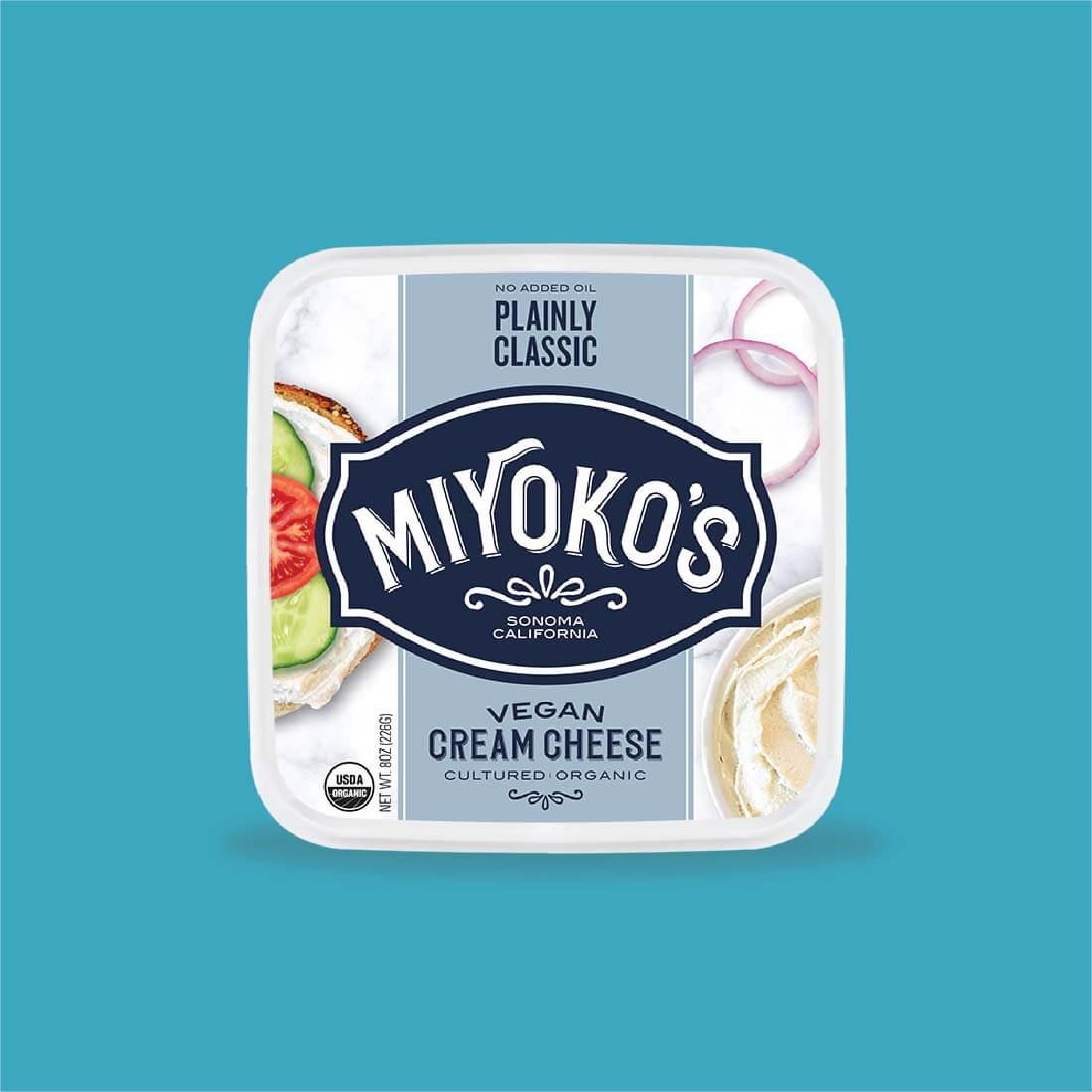 TJ's cream cheese is crafted from coconut oil, giving it hella creamy texture, and with vegan cultures for a tart breaky staple we live for. Speaking of staples, bonus for adding Everything But the Bagel Seasoning. It is an oxymoron we're willing to live with.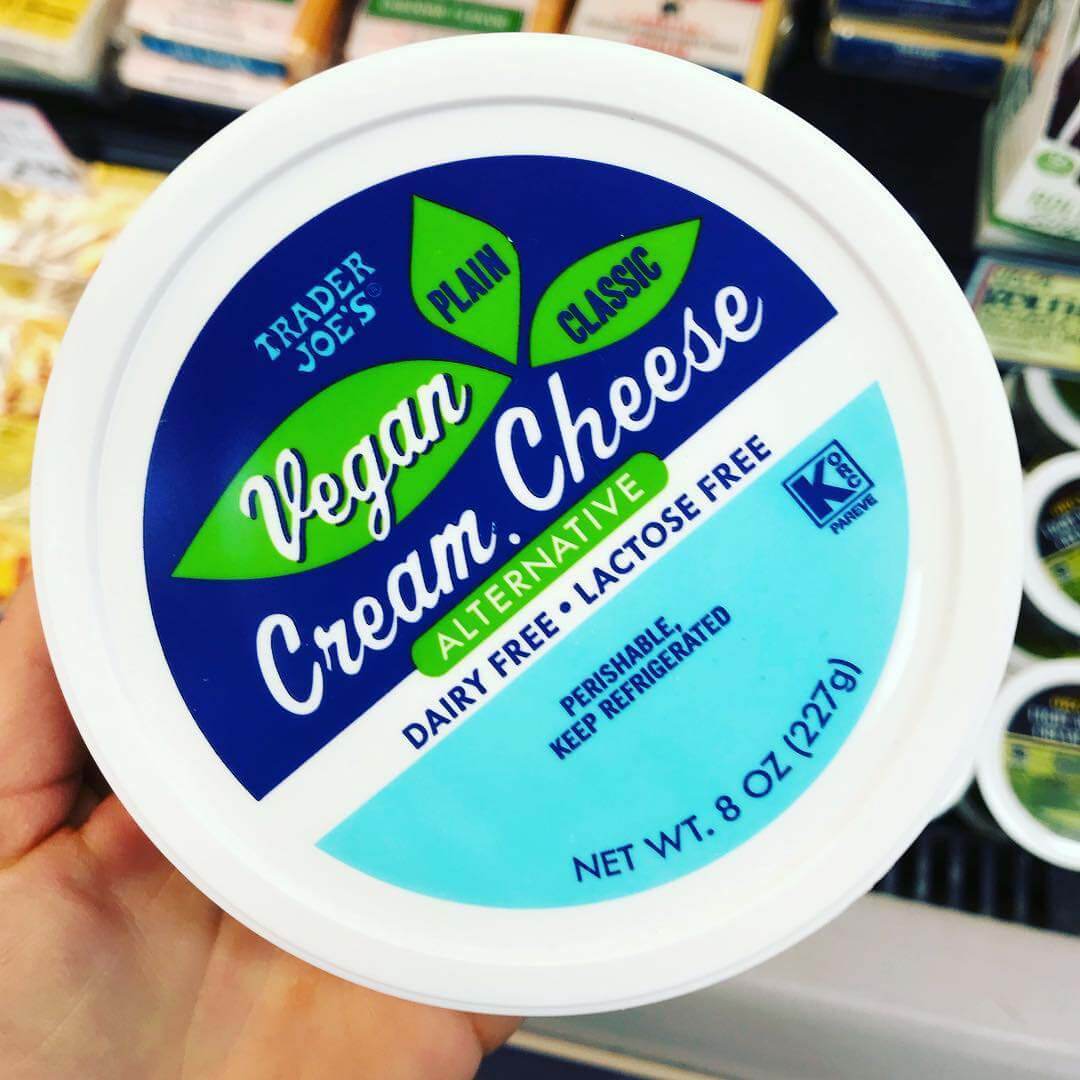 Photo credit: @traderjoes.bakersfield
Hey cashew cream cheese, we see you! Treeline brand offers bagelicious morning spreads in Plain, Chive and Onion, and Strawberry Varieties. Breakfast just got the uplevel it needed.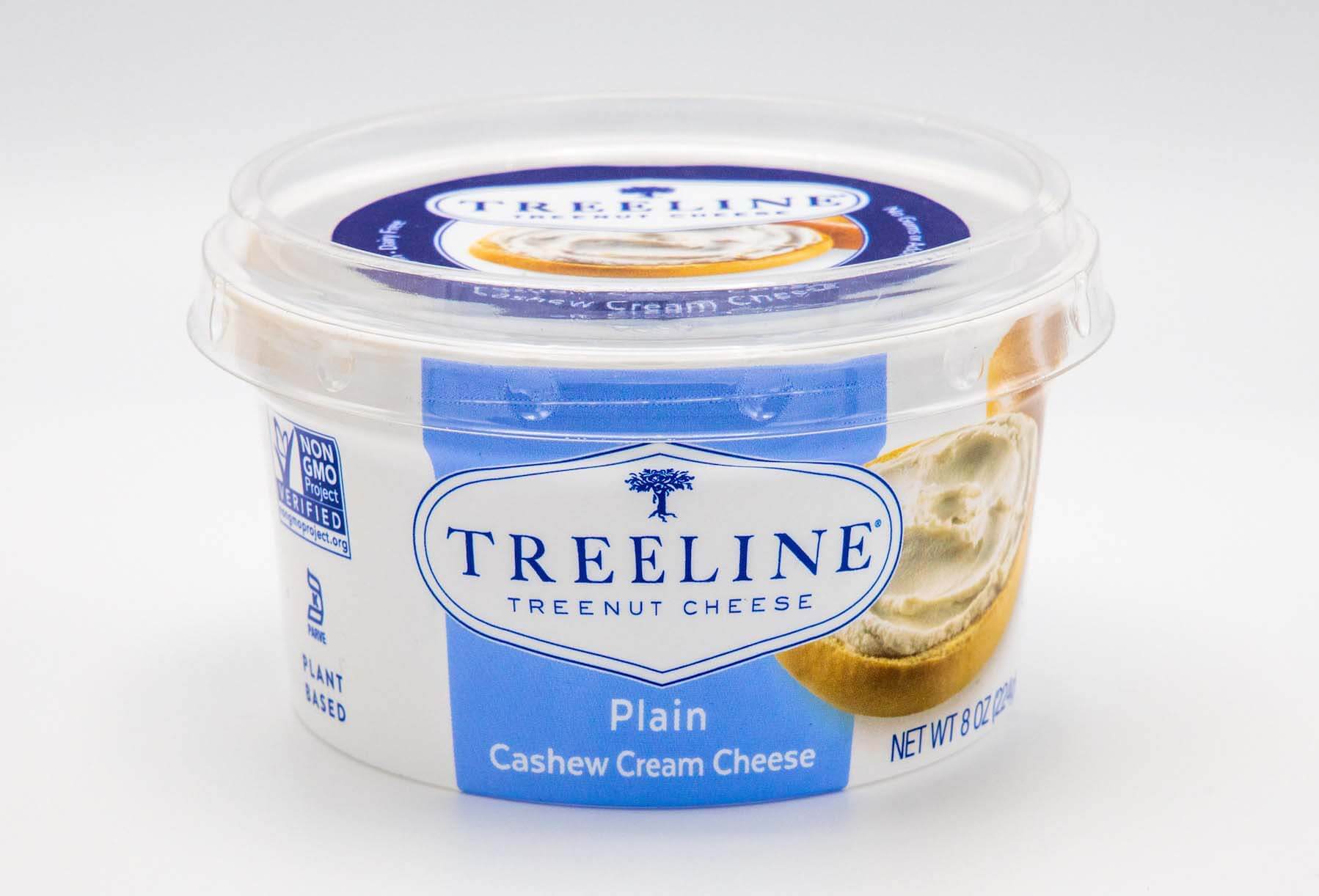 Spero is killing the flavor game with options like Cinnamon Agave, Goat, and Smoked, a smoky chipotle variety. These probiotic-rich sunflower seed spreads put the bae in baegel every time. Get it?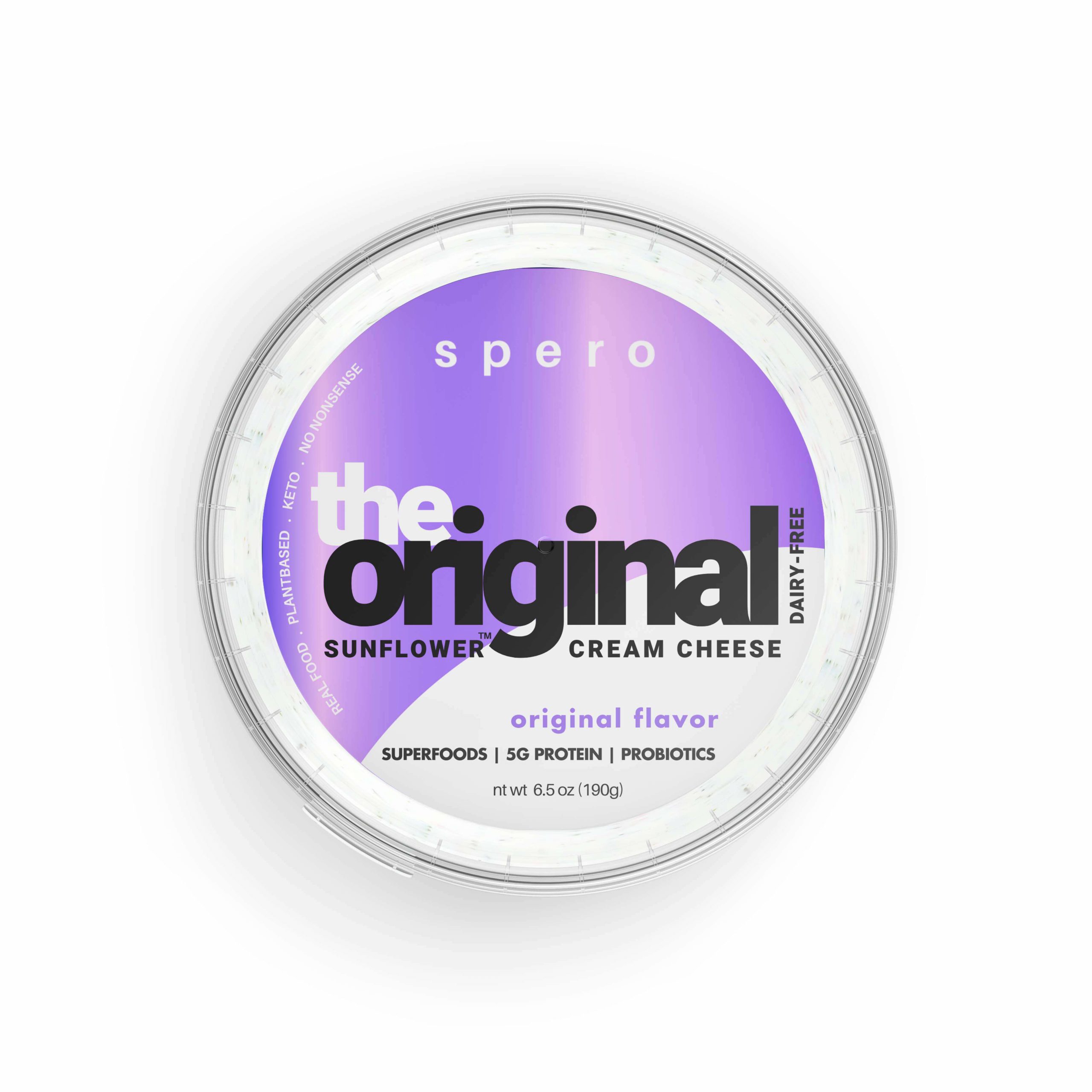 Daiya Cream Cheeze is the BFF your bagel has been dreaming up. Shake up your morning feast with a schmear of their Garden Vegetable spread or opt for Chive & Onion, Plain, or Strawberry flavors.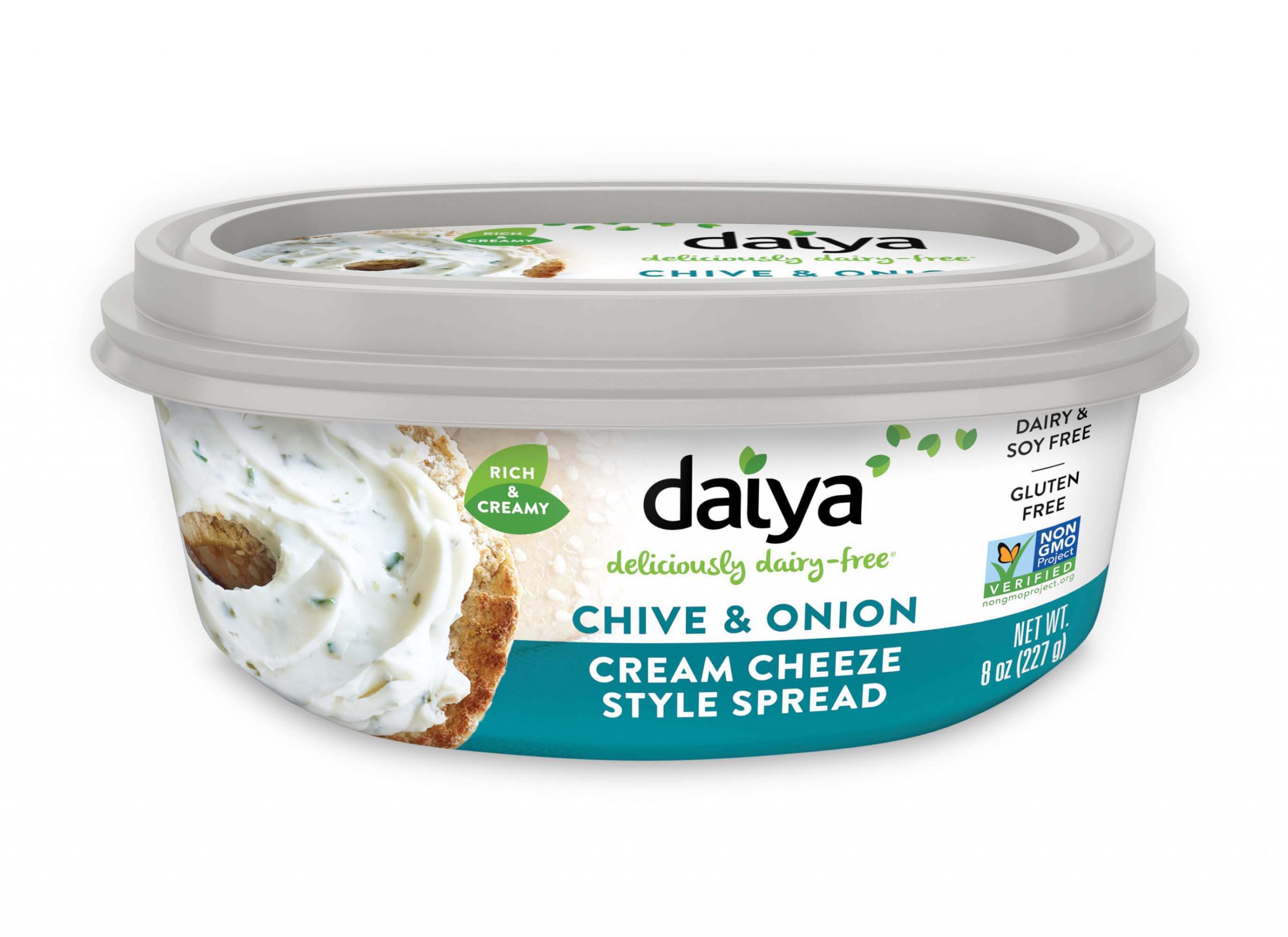 Made from the faba bean, this indulgent spread is a great addition to bagels everywhere. Their new and improved recipe is now soy-free, but offers the same great texture and taste you love. Top with cucumber slices for extra credit.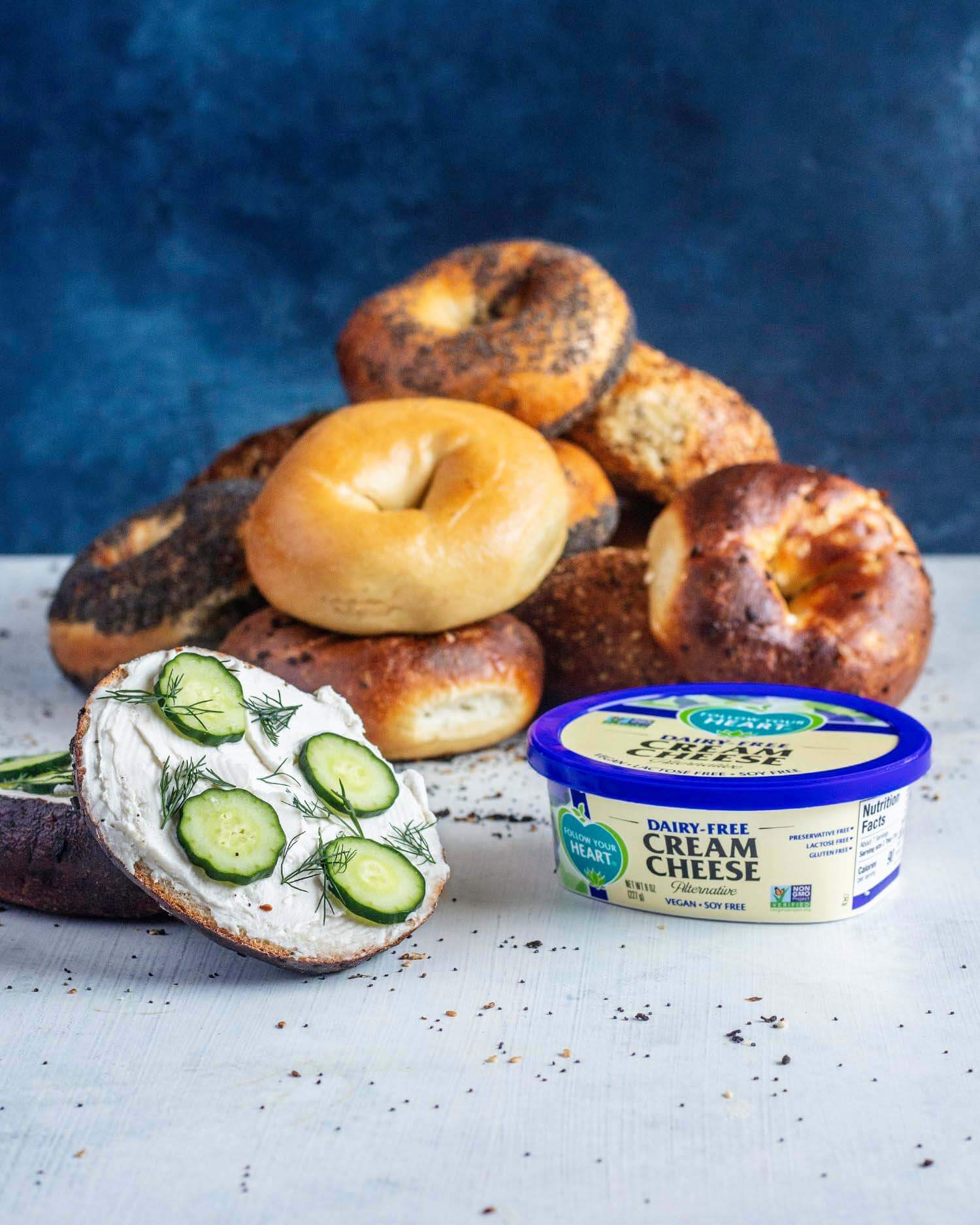 From carrot cake frosting to cheesy spinach dip, Go Veggie cream cheese is super versatile. Try Classic Plain, Chive and Garlic, or Strawberry varieties and you won't be disappointed.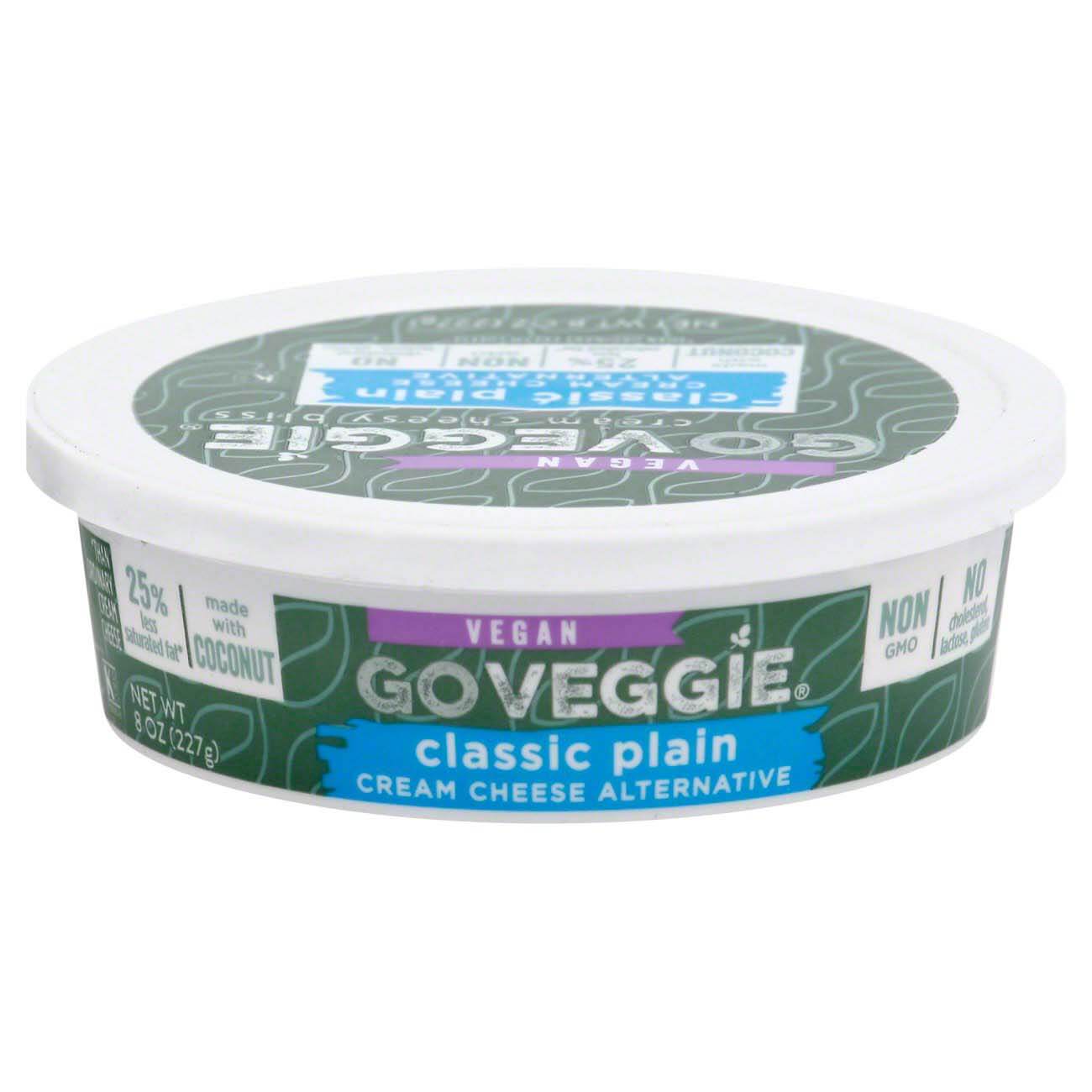 In addition to Original and Garlic Herb, Violife offers Cheddar Cream Cheese. That's right! The vegan brand you know and love has a cheddar cream cheese spread. Mind. Blown.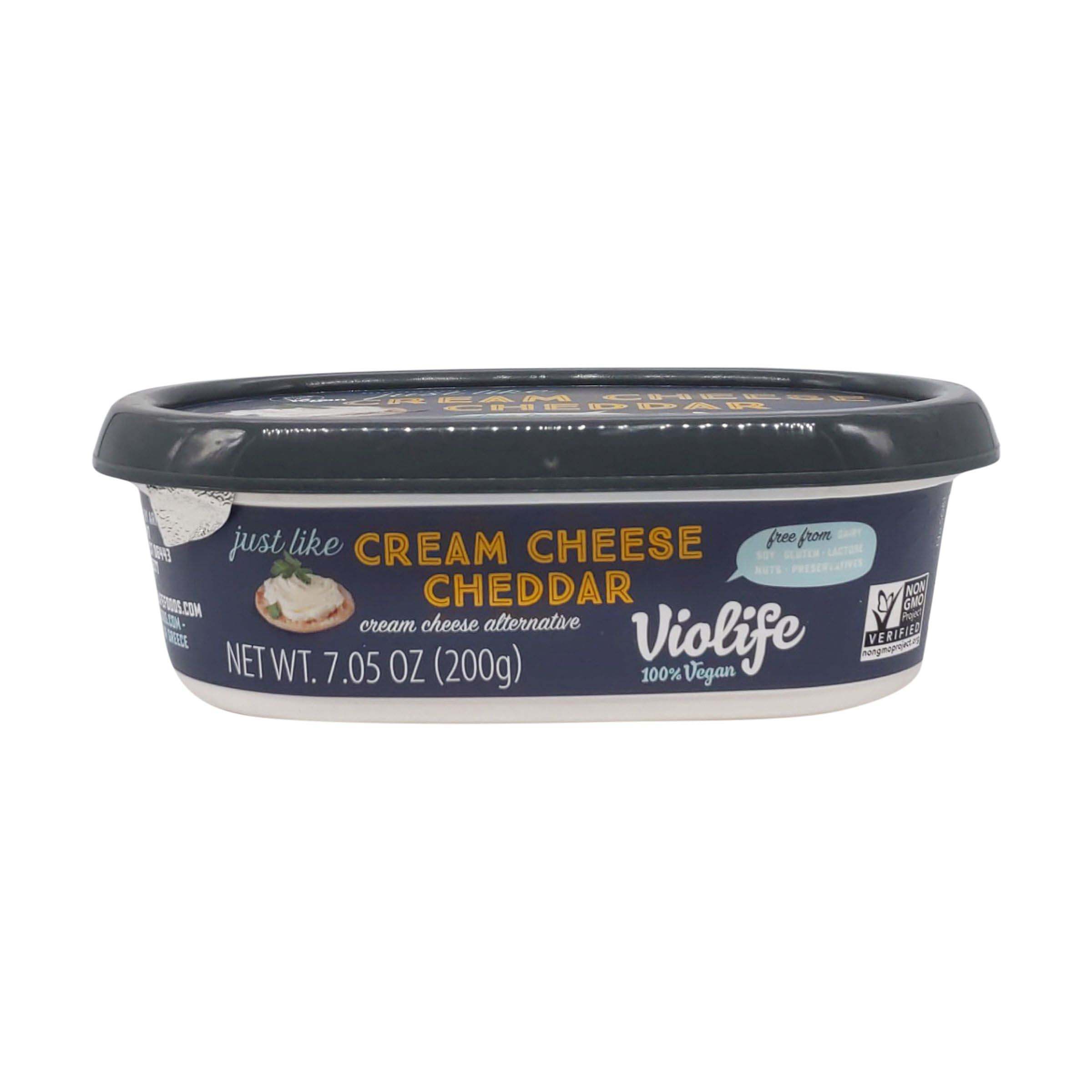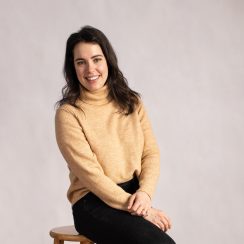 More from VegOut
Subscribe Now
Get the premier vegan food and lifestyle magazine delivered to your door (or inbox!)
Order the magazine!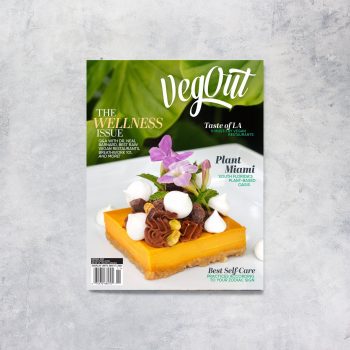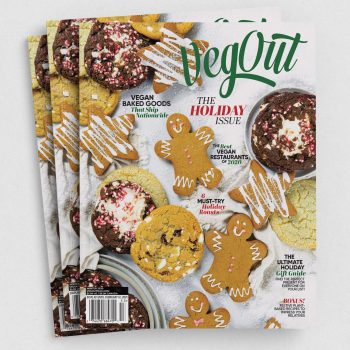 Navigation