Back
12 Places to Get Vegan Dessert in Los Angeles
From cookies and cakes to donuts and cinnamon rolls, there's something for every vegan sweet tooth in LA.
Cocobella Creamery
Hollywood
Cocobella is a 100% vegan and gluten-free ice cream shop located in Hollywood. Flavors include Unicorn Magic, Honeecomb, Chocolate Chip Cookie Dough, Sunbutter Cup, and more! They also have vegan donuts and ice cream cakes.
Cinnaholic
Echo Park
Cinnaholic is a 100% vegan cinnamon roll shop. Pick your frosting flavor and pick your toppings to create a custom cinnamon roll just the way you like it.
Cruzer Pizza
Los Feliz
Although known primarily for their vegan pizza, Cruzer also sells dessert, including cupcakes, cookies and more. Sweets here vary daily.
Donut Friend
Highland Park
Get any kind of DIY donut with toppings and fillings like jam, Tofutti cream cheese, ice cream, mint, whipped cream, candy, and of course, glaze.
Rising Hearts Bakery
Culver City
Gluten-free, vegan, and delicious! Rising Hearts sells cookies, cakes, brownies, and more! You can also place larger orders as well as custom cake orders in advance.
Sage Vegan Bistro
Culver City, Echo Park, and Pasadena
Sage has an extensive ice cream counter/bakery right in the front. The ice cream is great but the white chocolate cake is even better! Try the vegan cinnamon roll, truffles, or cheescake.
Whole Foods
Multiple Locations
Check out the bakery section for vegan treats. And if you, or someone you know, has a birthday coming up, this is a great place to find a cake as well.
Real Food Daily
West Hollywood, Pasadena, and LAX
Chocolate Cheesecake, Double Layered Chocolate Fudge Cake, Classic Brownie Sundae, and more!
Erin Mckenna's Bakery
Larchmont
Cupcakes, donuts, loaves, cookies, and more! Erin McKenna's is refined sugar-free, gluten-free, wheat-free, soy-free, dairy-free, egg-free, vegan, and kosher.
Pomegranate
West Hollywood
Vegan and gluten-free, Pomegranate sells cakes, pies, cookies, tarts, and mini ice cream sandwiches.
Yoga-Urt
Glendale
Yoga-urt offers dairy-free, soy-free, and organic soft serve.
Pressed Juicery
Multiple Locations
Want a dessert without the guilt? Pressed Juicery's soft serve is made from simple ingredients with no added sugar. Their flavors include Chocolate, Vanilla, Strawberry, and Matcha. Our favorite combination is Chocolate and Matcha with almond butter, cacao drizzle, and strawberries on top. Yum!
Sara Moran
@saramoran
Sara is a Los Angeles resident passionate about the arts, the city, and the natural world. She's been writing since an early age and is always looking for more opportunities to expand her portfolio. In between reading, exploring, and spending time with her pets, Sara enjoys playing music with her friends and family.
Articles by Sara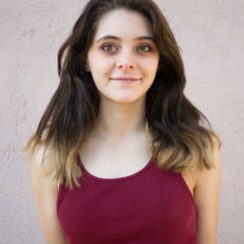 More from VegOut
Subscribe Now
Get the premier vegan food and lifestyle magazine delivered to your door (or inbox!)
Order the magazine!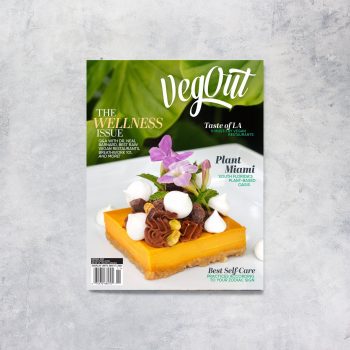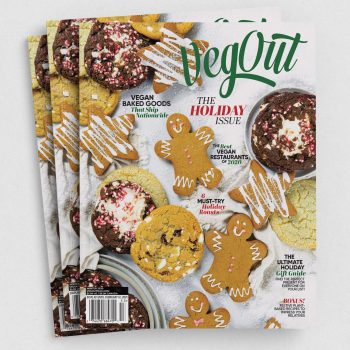 Navigation