These plant-based pop-ups and food trucks are still serving up crave-worthy vegan food! If you're having withdrawals from vegan events like Vegan Exchange and Vegan Playground, you can still get your fix––at a safe social distance, that is! Get your pre-orders in and prepare your belly for satisfaction.
Lettuce Feast
We're feelin' saucy! Why? Because Lettuce Feast is serving their Tenders tossed in the tastiest sauces you can imagine! OG, Mild, Medium, Hot "Honey" Glaze, and Ghost are the varieties you'll find. And be sure to get their Secret Sauce on the side! Place your order online for curbside pick up at one of their pop-up locations. They are currently operating about five times a week!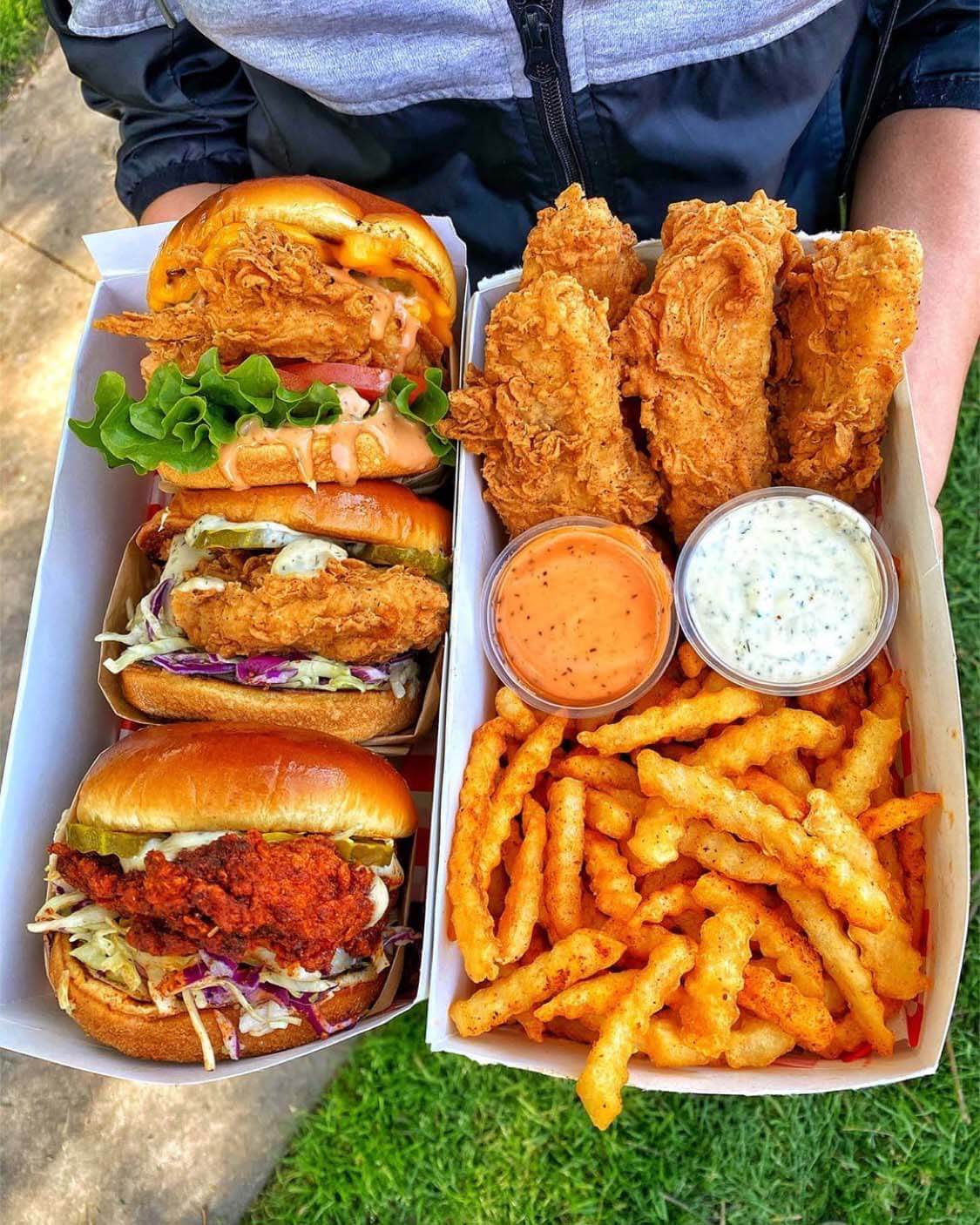 Veggie Fam
Veggie Fam is always one of our first stops at any food fest. C'mon, have you tried their Cheezy Waffle Fries? They're to die for! While almost all events are canceled, there is still a way to get their glorious grub––with their DIY kits! You'll be able to create Cheezy Waffle Fries, Cheeseburgers, OG Hot Fried Chick'n Sandwiches, and OG Hot Fried Chick'n Strips! Each kit comes with everything you need to craft your meal. Check out their website or Instagram for more information.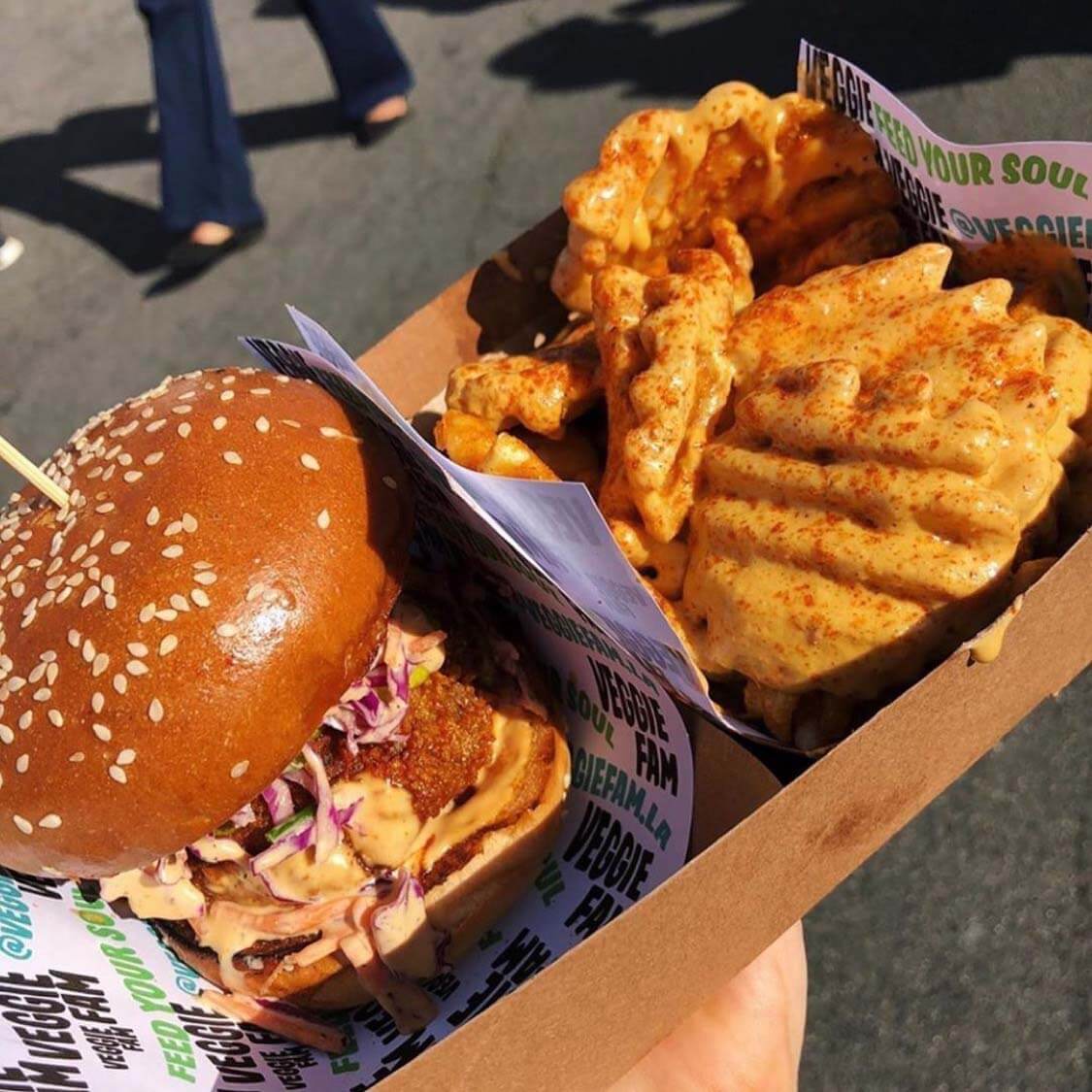 Baked Vegan Sweets
Do you remember eating Cosmic Brownies as a child? This vegan pop-up serves Vegan Cosmic Brownies so you can refresh your memory of that nostalgic, chocolaty, and decadent taste! Baked Vegan Sweets is open for weekly pick up in Long Beach. Be sure to place your order via email before the pick-up date!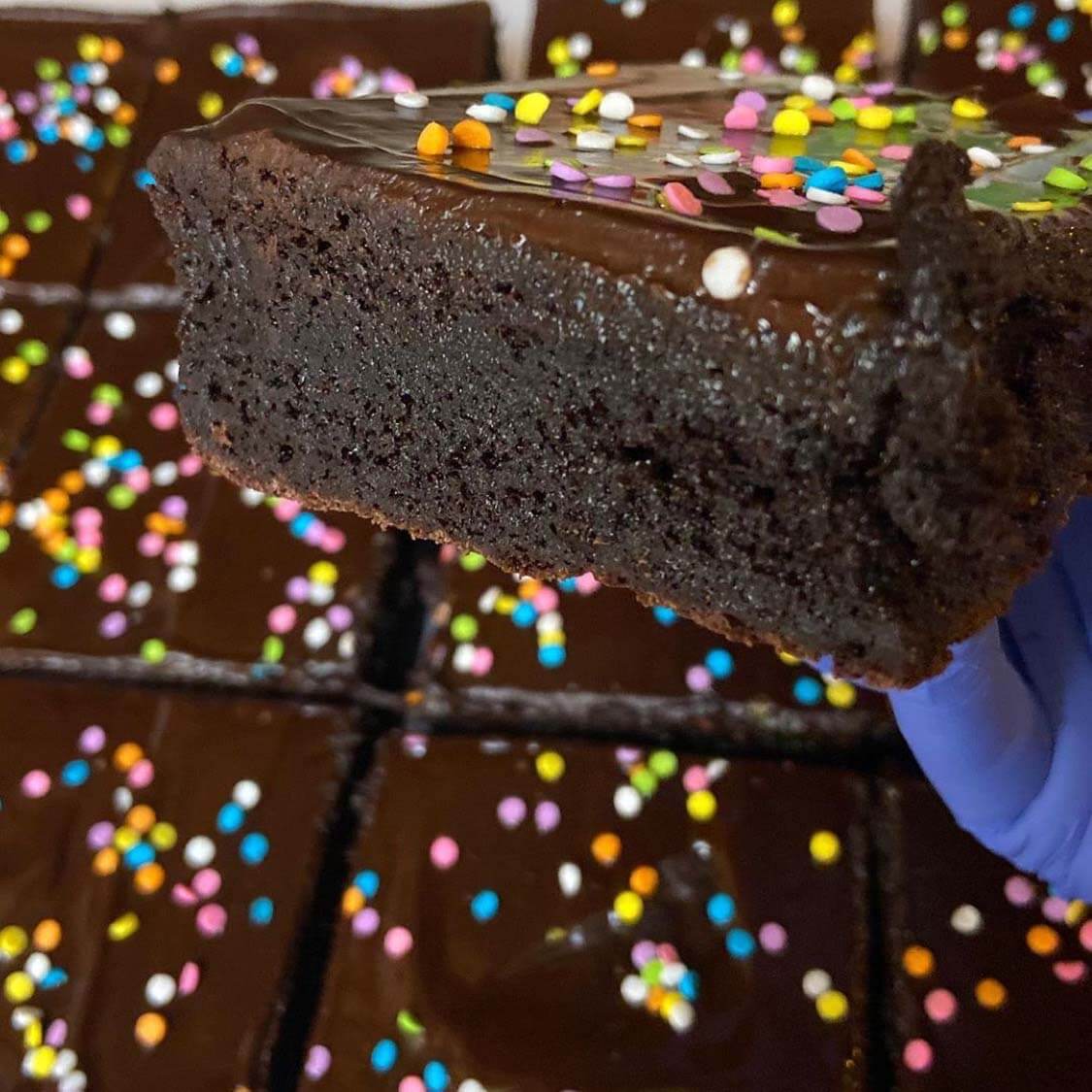 Cena Vegan
Don't have dinner plans? Cena Vegan saves the day! Their full menu is available for pickup or delivery Tuesday-Friday from 5-10pm or Saturday from 4-8pm. Aside from their rockin' tacos, burritos, and nachos, they've also got flan from AguasVeganas! Cena Vegan is a part of the Support + Feed program. If you are able, please consider adding a donation to give a meal to someone in need.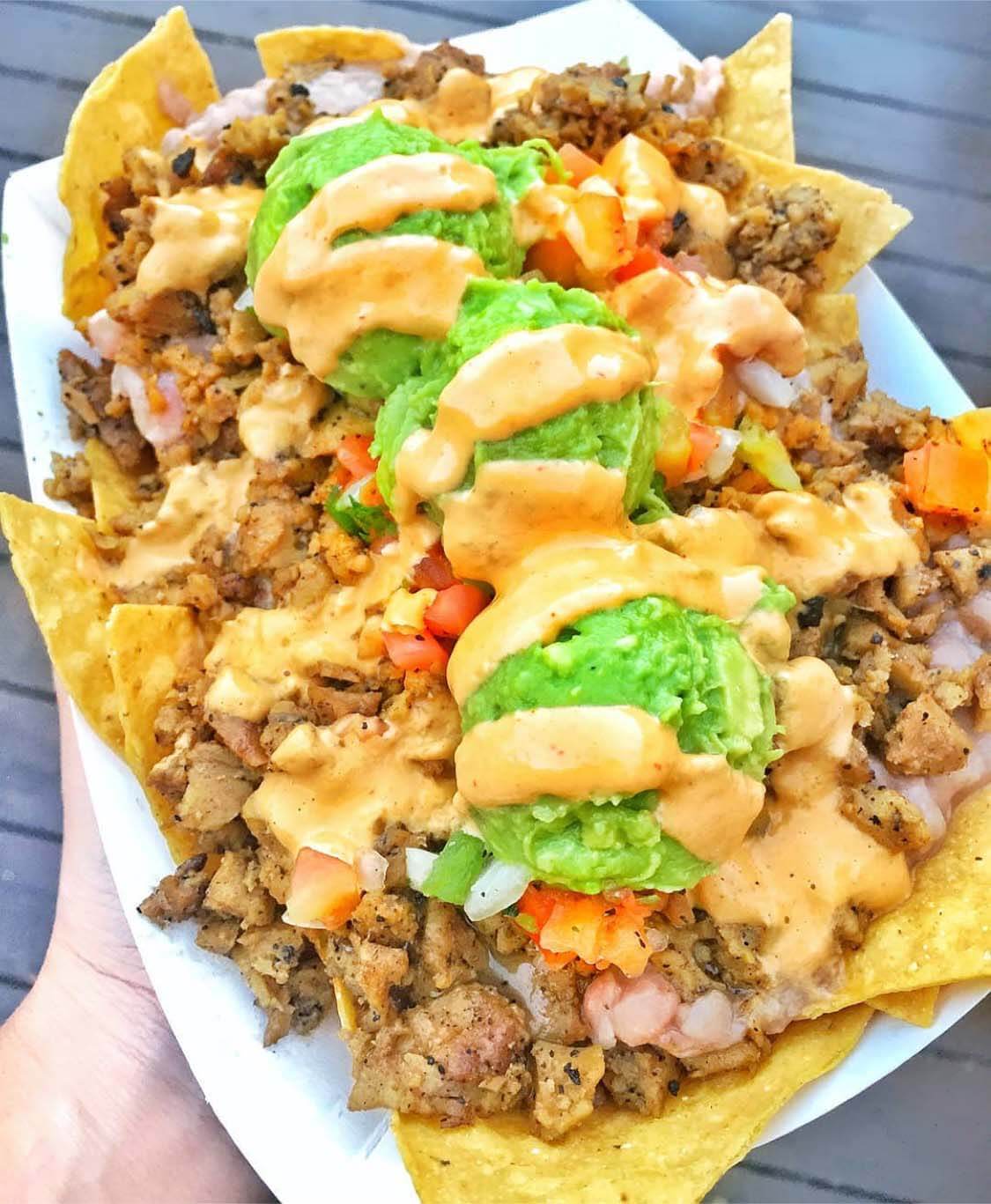 Photo credit: @msvegan on Instagram
Madame Shugah
What can you expect from Madame Shugah's Social Distancing Delivery Service? Brownies, Cookies, Moist Loaves, Dairy-Free Milkshakes, Ice Cream Pints, Mini Brownie Cakes, and Cheesecake! YUM! We know what's for dessert!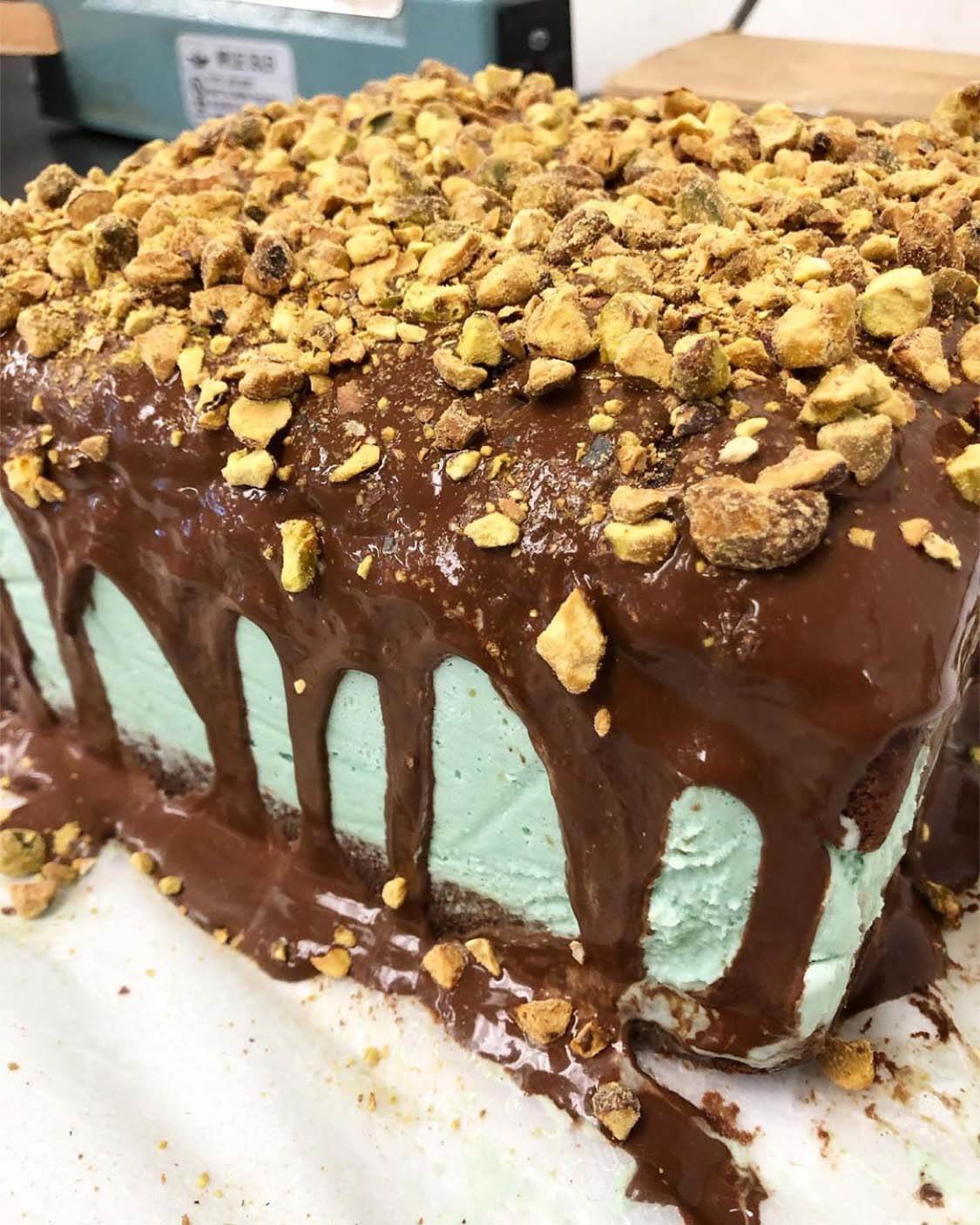 Word of Mouth
Do you wish Mac and Cheese Bites were in your future? They can be! Pre-order all your favorite menu items from Word of Mouth for pick up Friday-Sunday from 12-4pm in North Hollywood. They've got Munchwraps, Western Cheeseburgers, Grilled Cheese Sandwiches, and more!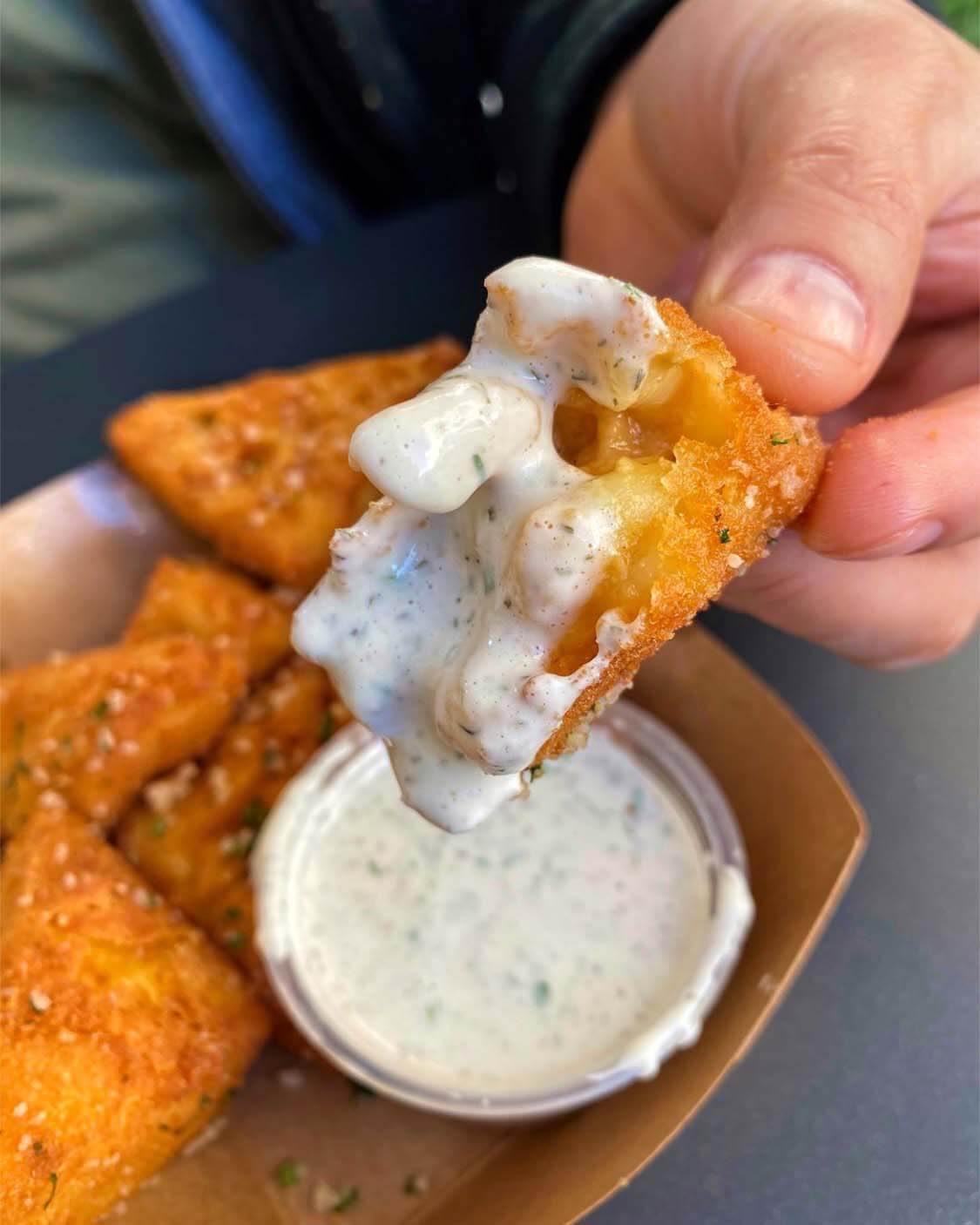 Baked Vegan Vixen
You may have had Slutty Brownies before, but how about these Limited Edition Slutty Blondies? This mystical treat is made with a white chocolate brownie, golden Oreos, raw sugar cookie dough, sprinkles, and edible glitter! You're going to have to try this one for yourself! Find Baked Vegan Vixen at Inland Empire Vegan Sundays every Sunday for grab-n-go orders only.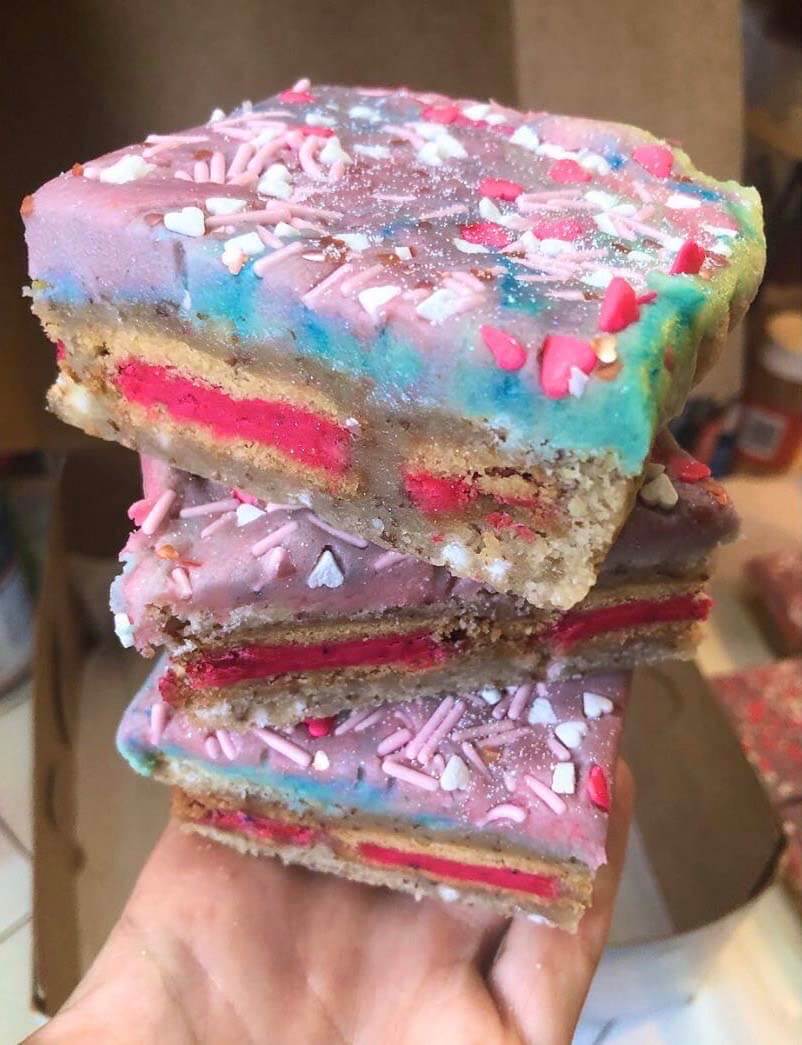 Original Herbivore
Where can you get a big bucket of vegan fried chicken with loads of dipping sauces? Original Herbivore! This all-vegan food truck is making its way around LA to give the people what they need––their Chick'n with Honee Mustard! They're popping up around four times a week in Long Beach, Anaheim, and other SoCal hot spots. You can also order their house-made vegan deli meats or chick'n for delivery. Woohoo!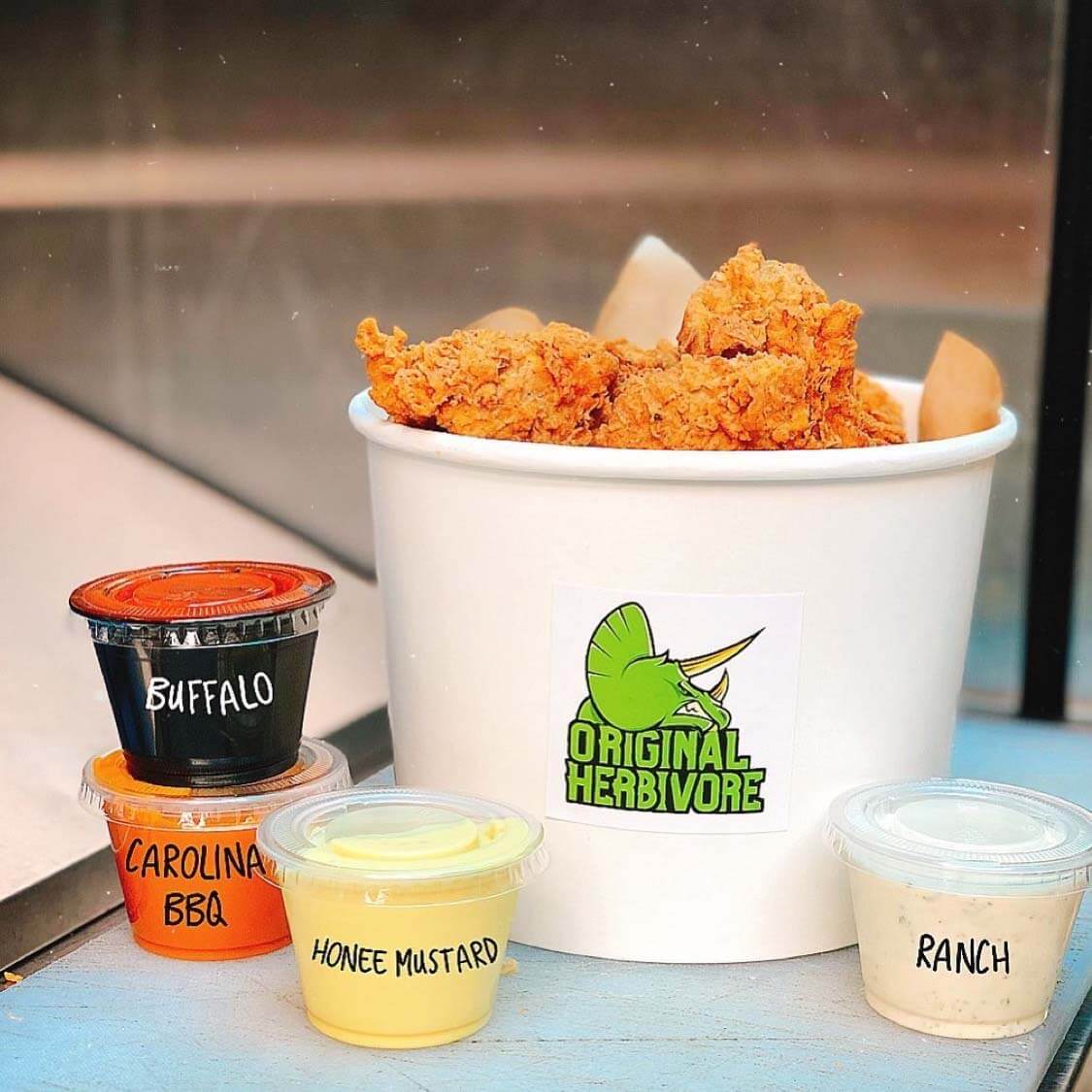 Jades Vegan Sushi
If you're heading to Inland Empire Vegan Sundays, you might want to grab a sushi roll from this vegan pop-up! They've got popular items like California, Philadelphia, and Shrimp Rolls as well as Sushi Burritos, Fried Spring Rolls, and Thai Tea.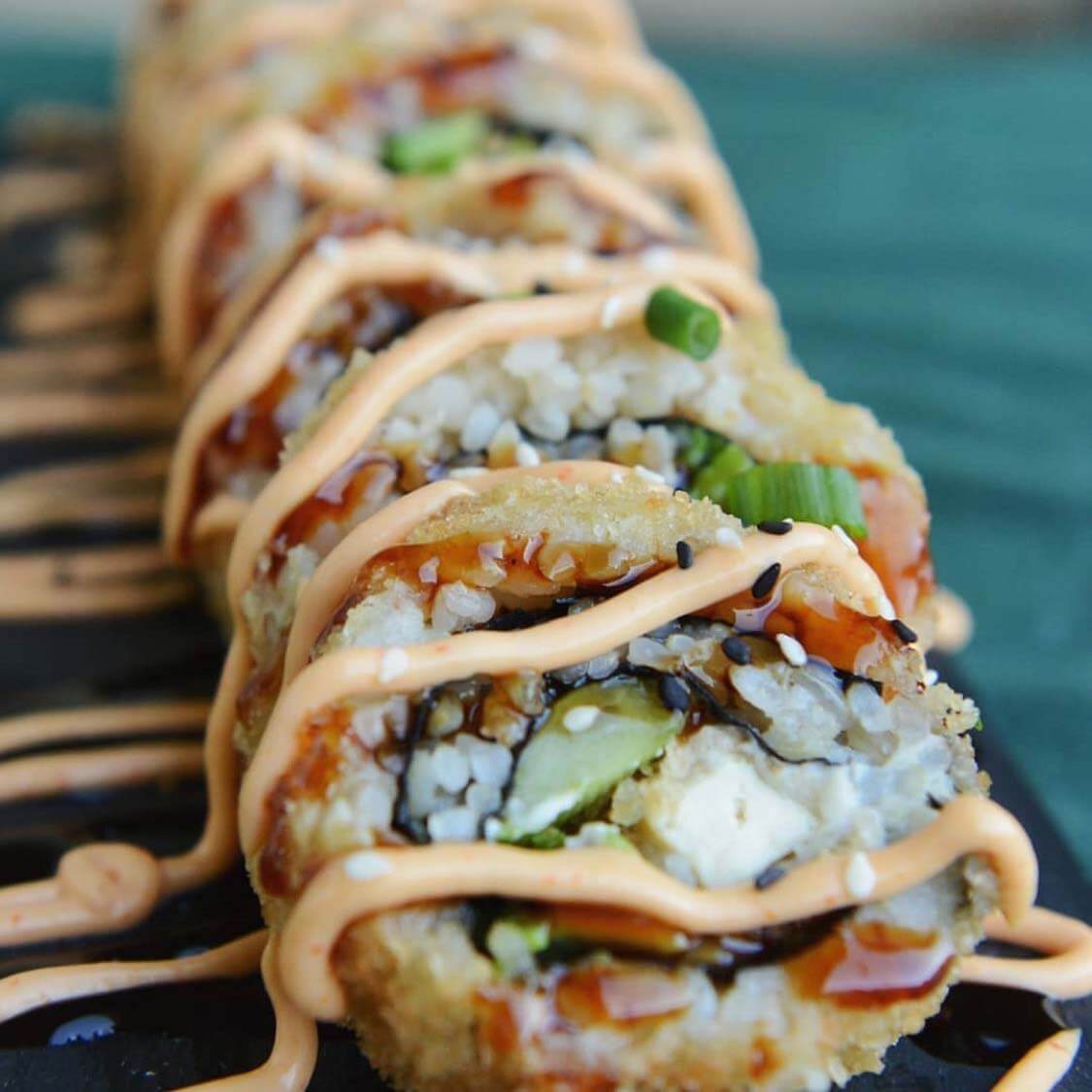 The Vegan Hooligans
This vegan comfort food pop-up offers curbside pickup at Abby's Diner in Eagle Rock as well as local delivery. Sink your teeth into something like a BBQ Western Burger, Hooligan Melt, Chili Dog, and "Asada" Fries. Check their Instagram page for their schedule and menu!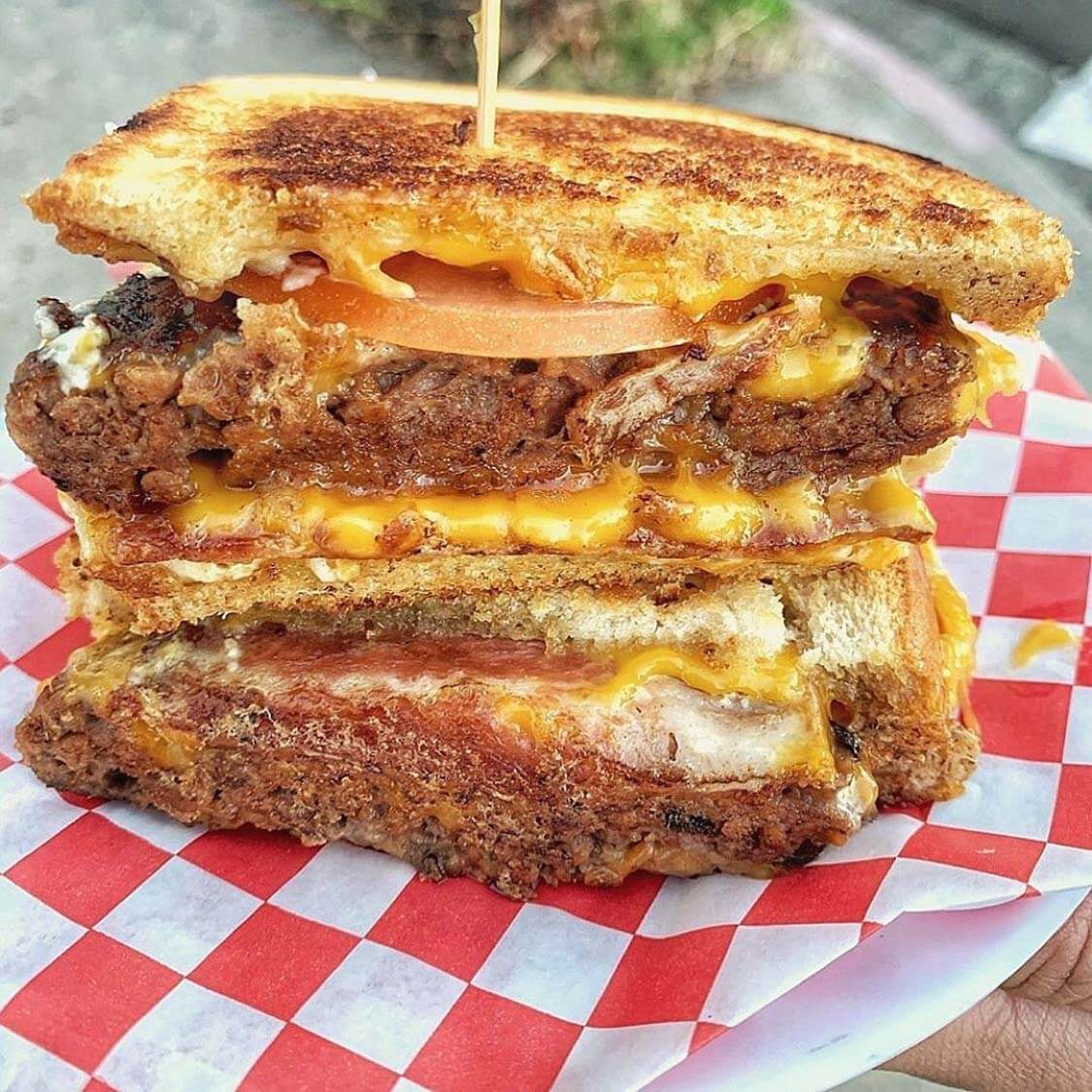 Veggietize Me
The burgers from Veggietize Me are out of this world! Well actually, they're in LA––it's just a saying! The Double V-Western stacks two Beyond Meat patties, V-Cheese, tempeh bacon, a fried onion ring, and BBQ sauce on a sesame bun. Want to order it? Check out their website for more information!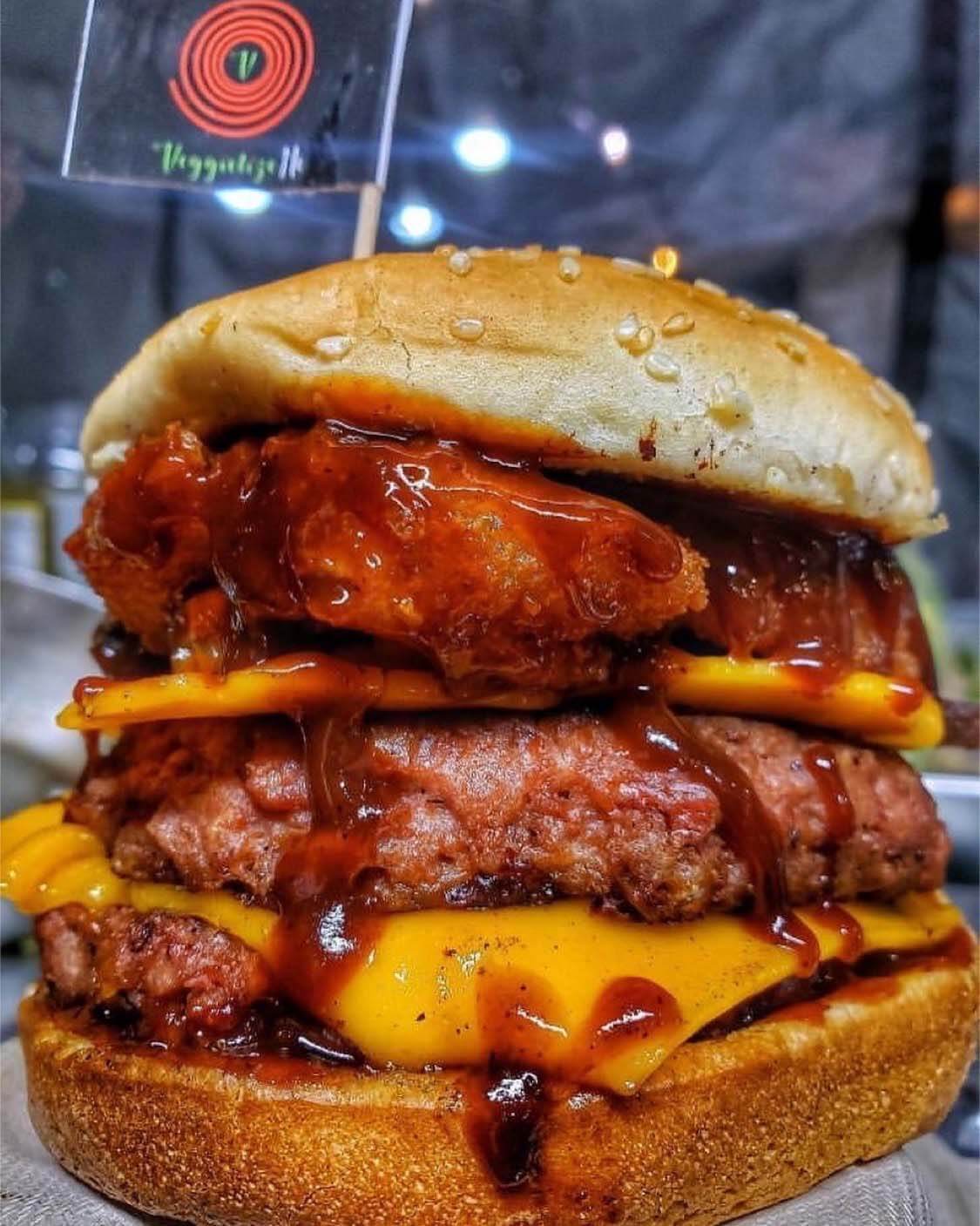 Devi's Donuts
What's better than a box of vegan donuts? A box of vegan donuts delivered straight to your door! Butterscotch, Chocolate, Coconut Maple, Strawberry, Pistachio Lemon––we could keep naming their flavors but that wouldn't leave you much time to order some! Ah, who are we kidding? You've probably got so much time on your hands in quarantine! Jokes aside, these donuts are good and you should get some. Check out their website for more information!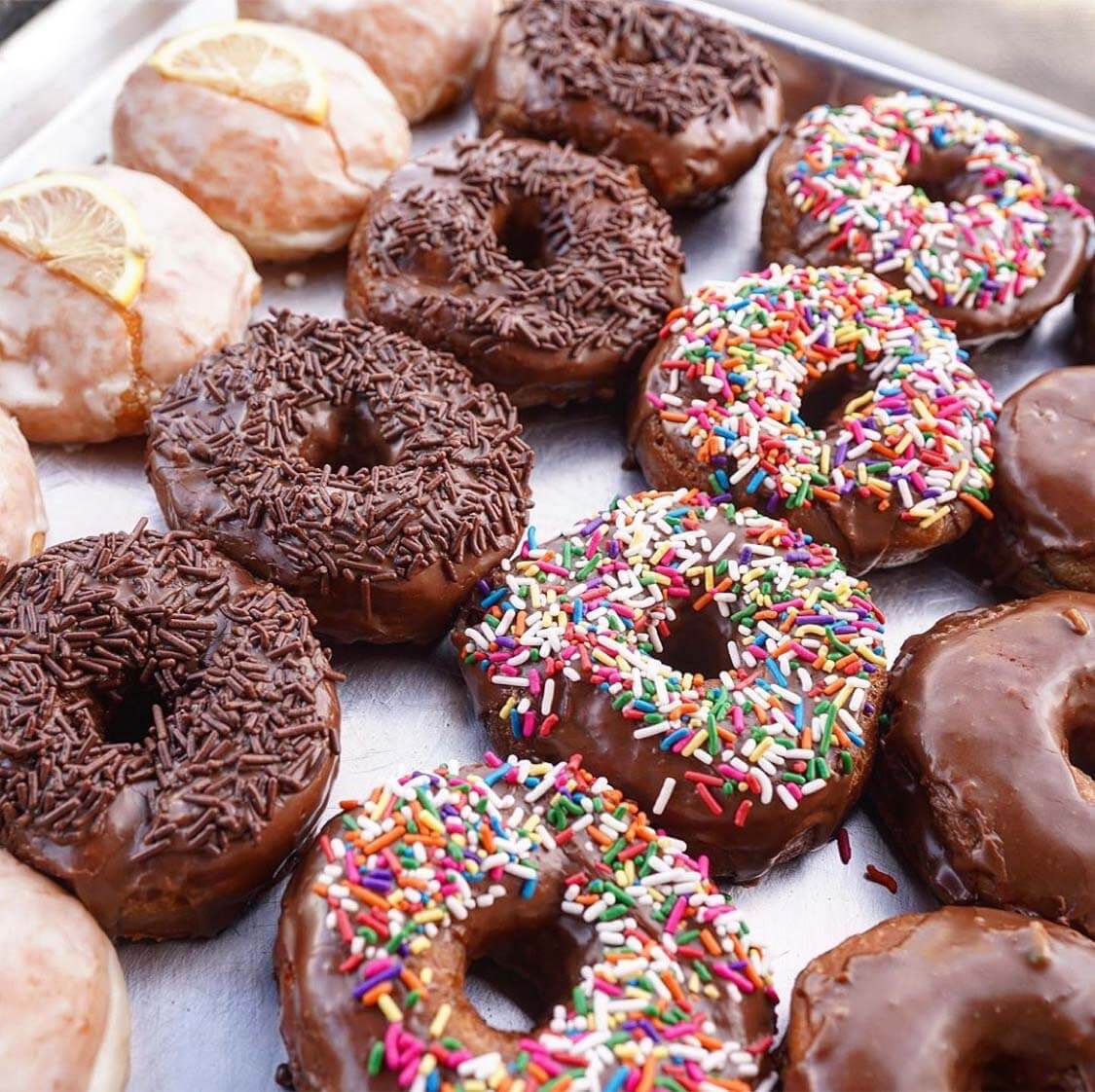 RELATED: 9 DIY Vegan Meal Kits From Los Angeles Restaurants
---
Want even more LA vegan news, food, and lifestyle content? Subscribe to VegOut LA Magazine!