Back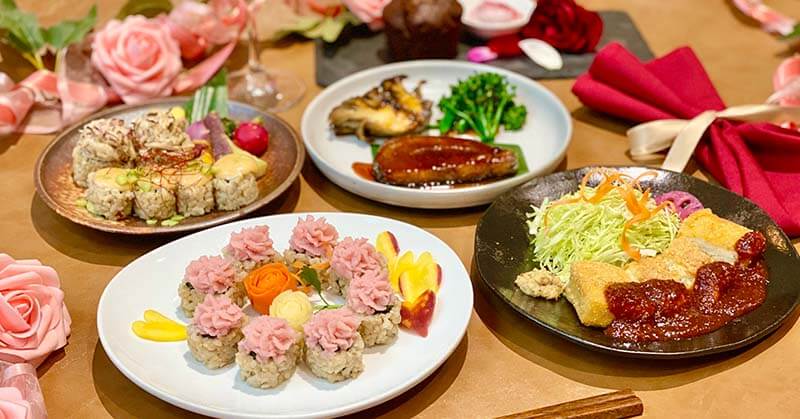 11 Vegan Valentine's Day Dinner Specials in Los Angeles
Need an excuse to order grub from your favorite local restaurants? It's almost Valentine's Day! Whether you're celebrating with your lover, friend, roommate, mom, or just your beautiful self, these vegan spots are offering limited-edition V-Day meals for pickup, delivery, or al fresco dining that are perfect for the occasion.
Venice
Matthew Kenney's Plant Food + Wine has quite a stellar lineup with their five-course pre-plated Valentine's Day dinner for two. But that's not all—the meal also comes with breakfast for the next day! Bonus! The spread includes caviar, beets, red and white ravioli in vodka sauce, porcini-crusted cauliflower perigourdine, and a red velvet cheesecake. What's for breakfast the following morning? Hazelnut mochi waffles with nutella and banana custard! O.M.G. The menu is $150 for two people with an optional champagne pairing. All orders must be placed online by 4pm on Friday, February 12th for pickup between 4-7pm on the 14th.
Silver Lake
This all-vegan paradise is popping off this Valentine's Day with a pink and purple-themed pre-fixe menu in addition to their regular offerings. The festive feast begins with a purple kale salad with gold beets, ninja radishes, hazelnuts, and a balsamic vinaigrette. After that, you'll dig into a purple sweet potato tartare with citrus avocado mousse and pickled red onions followed by spaghetti vodka in pink sauce with confit tomatoes, parmesan, white truffle oil, and white wine. For dessert, take your pick between a pink donut with beetroot sweet almond glaze, pecans, and a chocolate drizzle or a decadent chocolate ganache cake, with mixed berries, chocolate-covered strawberries, and a white chocolate drizzle. It's also served with pink champagne. Holy deliciousness! Call or go online to make a reservation or pickup order on February 14th.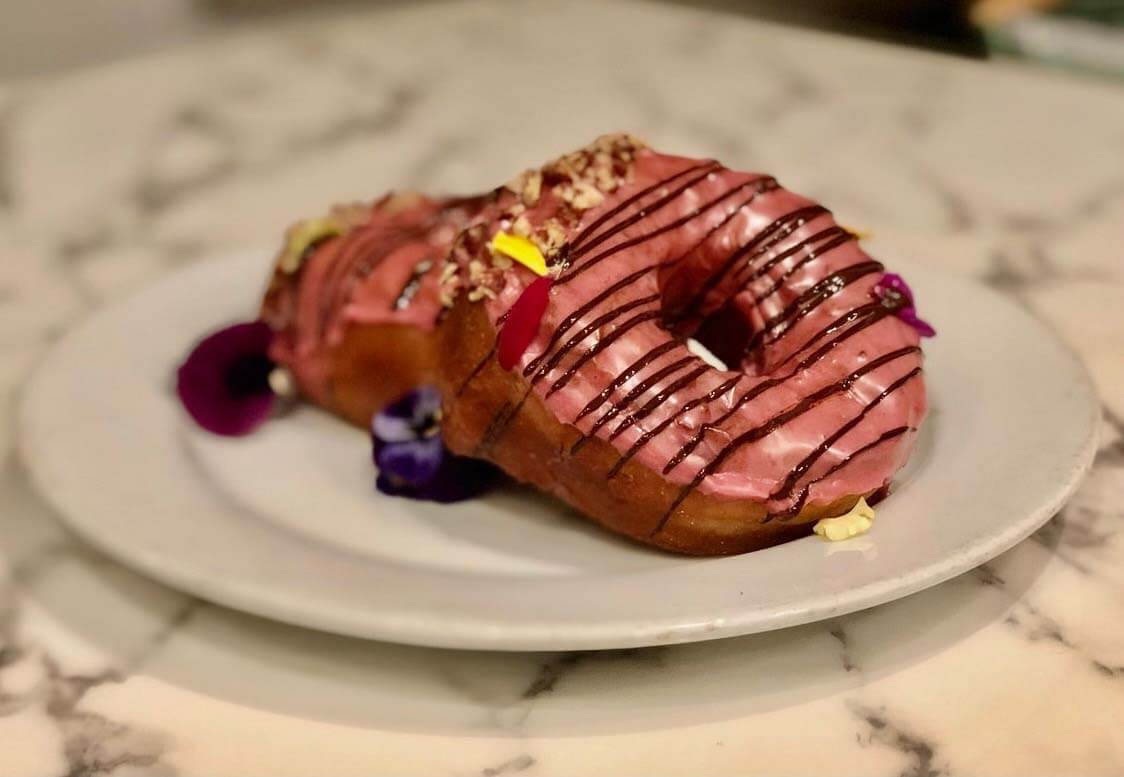 Food Truck
Aside from serving up drool-worthy mac 'n' cheese bites and buffalo fries, this vegan food truck crafts special fancy menus for the holidays. Their Valentine's Meal for Two comes with balsamic and basil bruschetta, an Italian salad, cashew ricotta and spinach stuffed shells, asparagus with lemon cracked pepper, mushroom tagliatelle bourguignon, bread with butter, and pink champagne cupcakes for the sweet finale! Orders must be placed online by February 12th for pickup on the 14th from noon-7pm in North Hollywood.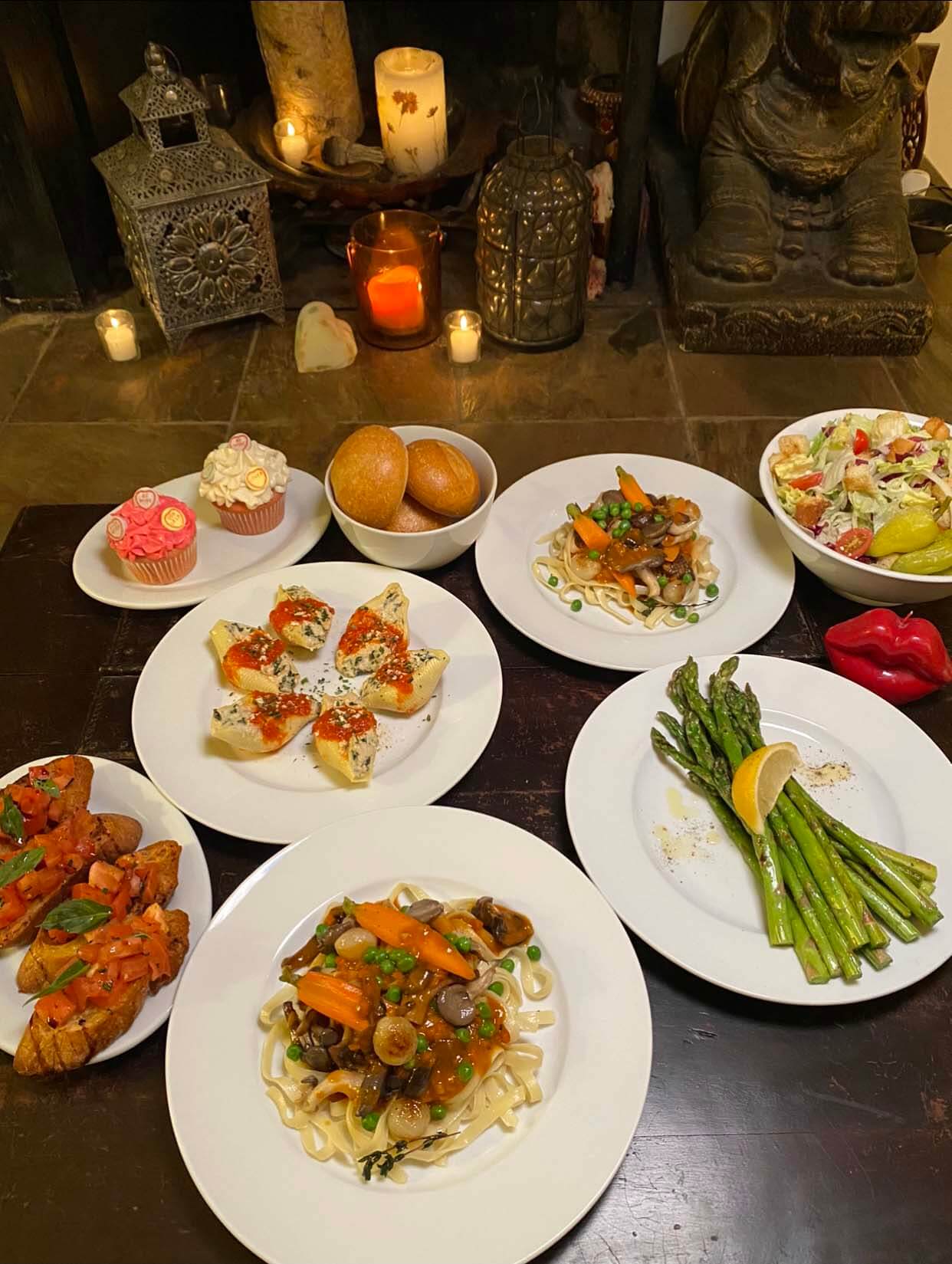 West Hollywood and Redondo Beach
Want to enjoy a romantic Italian dinner with your boo? Stop by Pura Vita for their Valentine's Day special! The seasonal spread from the West Hollywood restaurant begins with your choice of a pistachio cashew cranberry cheese ball or seared scallops followed by red lentil soup or radicchio salad for the second course, mafaldine or forbidden rice risotto for the entreé, and a salted caramel tart or vanilla raspberry cake for dessert. Reservations can be made online for outdoor dining on February 13th or 14th from 4-10pm. Want to enjoy the menu at home? Place an order online by February 11th for pickup on the 13th or 14th. The Redondo Beach location (opening today) is offering a condensed version of the menu available for pre-order and pickup on Valentine's Day only.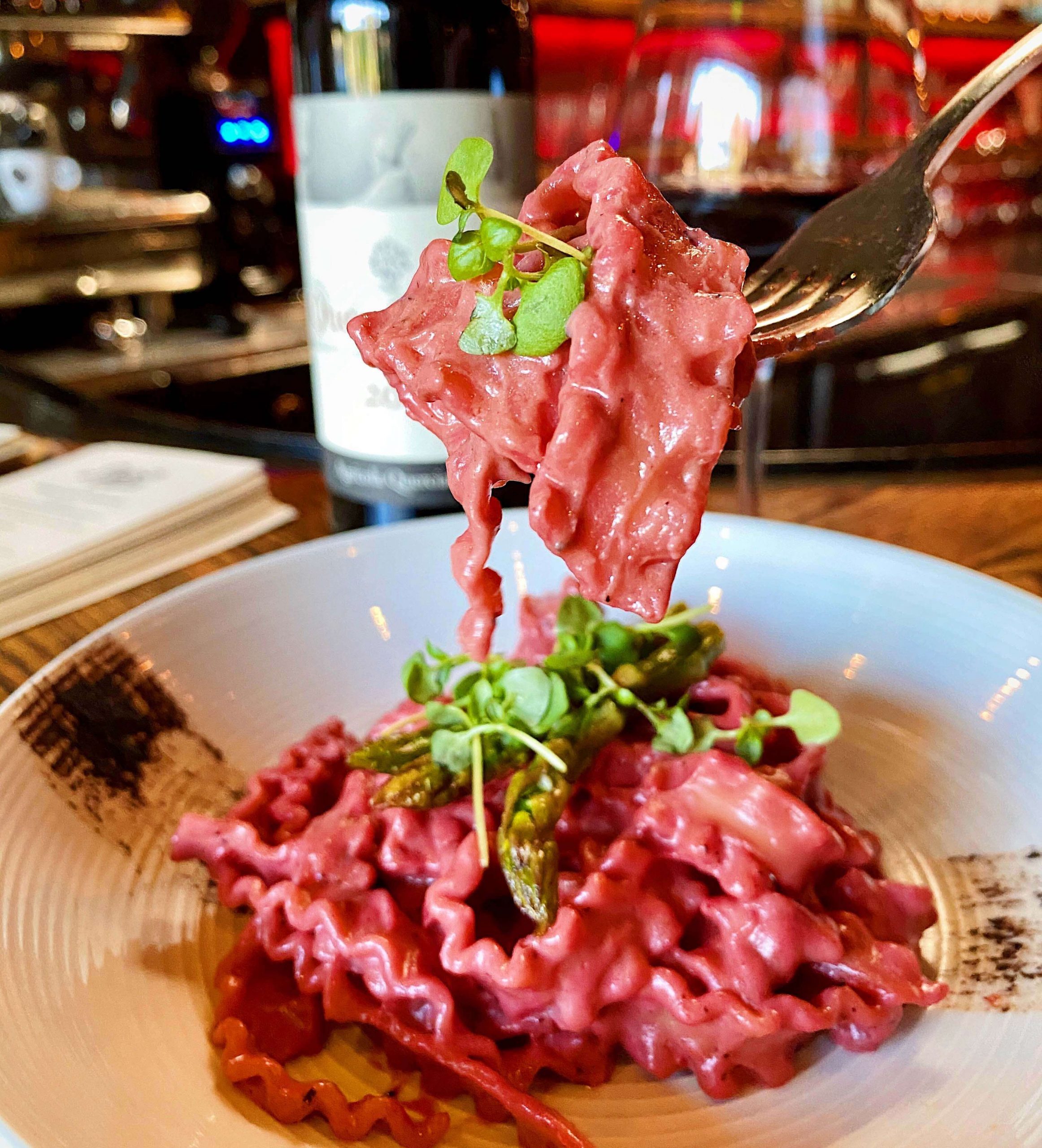 Echo Park, Culver City, Pasadena, and Agoura Hills
Sage never fails to amaze us with their delectable dishes—which is why we're beyond stoked for this Valentine's Day Special for Two! The spread begins with an appetizer of fried zucchini and artichokes followed by a baby kale salad and dill cheese caprese salad, baked pasta with vodka sauce, raspberry fudge cake, and four truffles. SO. MUCH. YES! When enjoyed on their spacious patio, this meal comes with your choice of beverage—special cocktail, glass of wine, beer, or a non-alcoholic drink. When ordered for pickup or delivery, you get a free bottle of hot sauce. This special is available from February 12th-14th. Sage is also offering Valentine's Day CSA boxes from Sow A Heart Farm with fresh fruits and veggies, flowers, and raw truffles as well as a recipe to make your own curry at home! Visit their website for more information.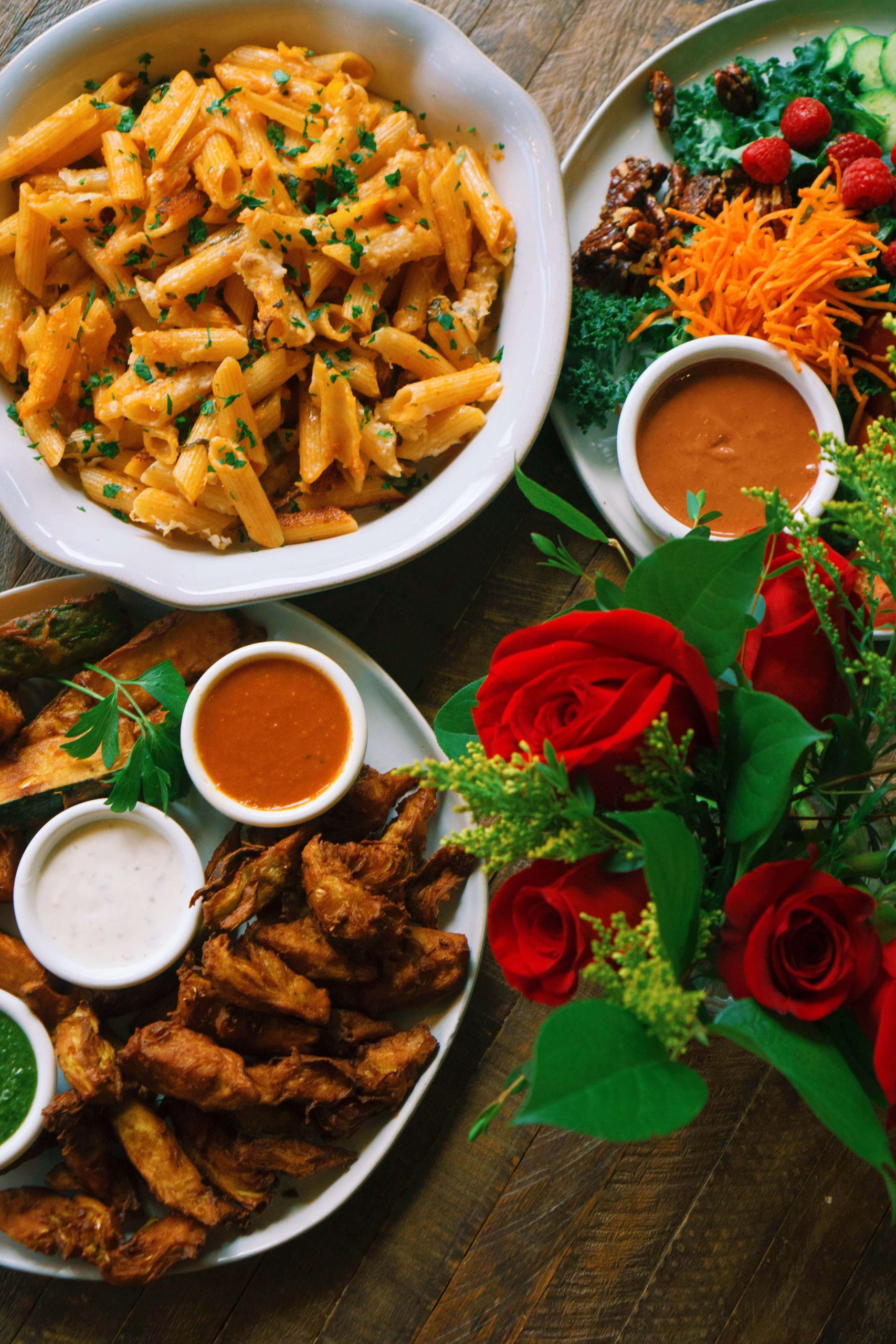 Downtown LA & Culver City
This all-vegan sushi spot is back for another stellar holiday special! Shojin's Valentine's Day dinner package contains three appetizers (white "fish," roasted seasonal vegetables, and maitake mushroom steak), a "pork" katsu box for the entrée, three sushi rolls, and a molten lava cake with pink whipped cream on top for dessert. The limited-edition menu is available on the 12th, 13th, and 14th for pickup or delivery. Shojin will also be offering special Valentine's Day sushi platters during those dates. For more information, visit TheShojin.com.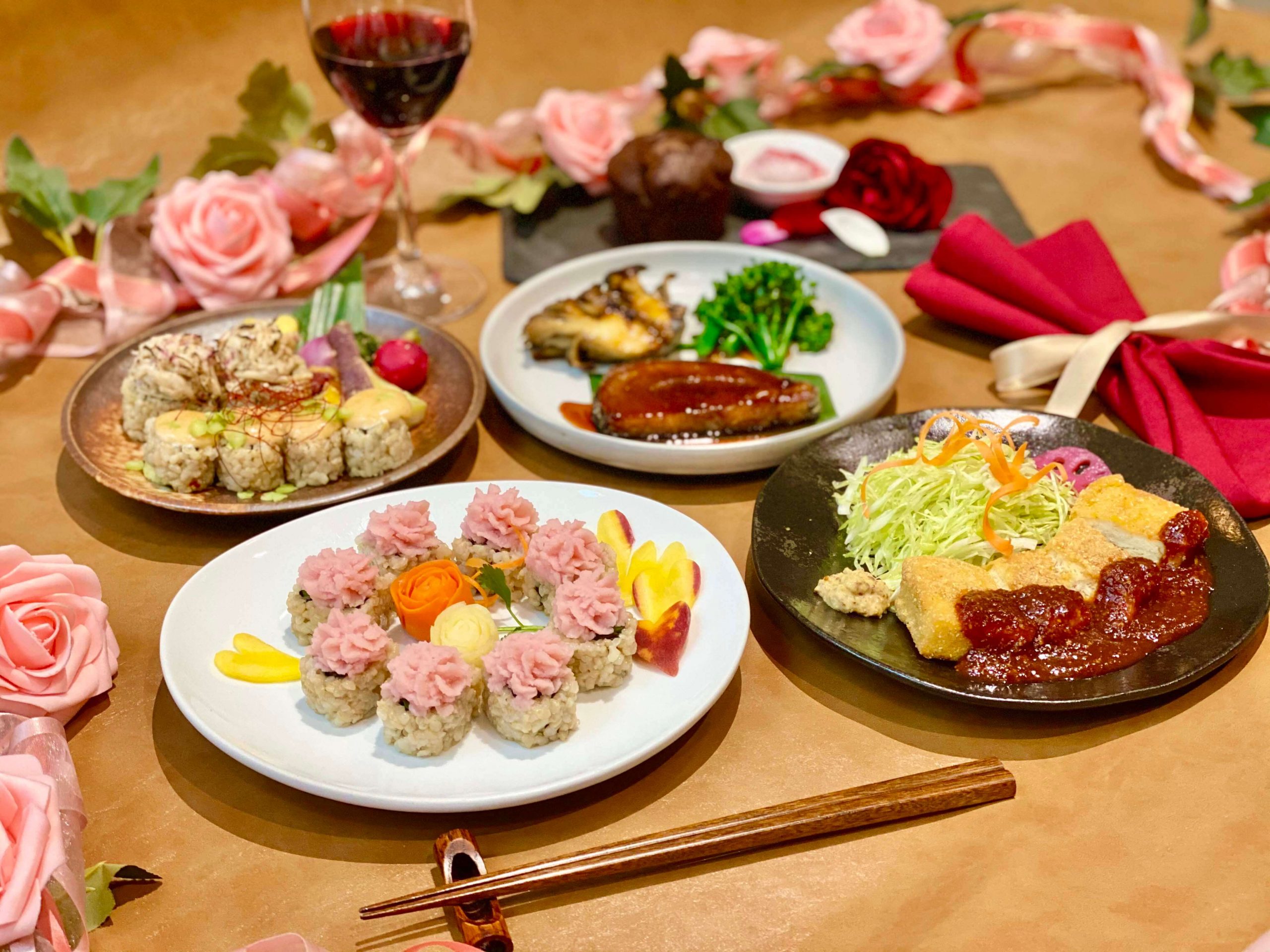 Riverside
Jesse Amaro of Love Amaro Pizzeria is known for cheffing up the most drool-worthy vegan pizzas with enthusiasm and heart! This February, you can enjoy a seven-course vegan dining experience at this all-vegan pizzeria. The menu includes an amuse-bouche with tea service, a parmesan-covered garlic butter donut with a chopped romaine salad, Tuscan-style chick-n pizza cannoli, "Love Birds" pizza, cheesy ricotta ravioli, homemade strawberry gelato, and beignets to take home! February 14th is sold out, but there are still spots available for the 15th and 16th to celebrate a belated V-Day. For more information, visit LoveAmaroPizzeria.com.
Beverly Grove
The elegant plant-based noms from Crossroads Kitchen never disappoint—and the items on their Valentine's Day menu are no exception! The outdoor dining lineup begins with a cheese plate and warm Mediterranean olives followed by a baby beet and blood orange salad with frisée and feta or a romaine caesar salad. After that, choose between sun-dried tomato and ricotta ravioli, an eggplant filet with chanterelle mushrooms and mashed potatoes, or fettuccine and black truffles (for a $45 upcharge). The fourth and final course is either a raspberry and passionfruit tart or chocolate brownie ice cream sundae. Crossroads is also offering a condensed rendition of this menu for pickup with the baby beet salad, ravioli, broccoli rabe, garlic bread, and a raspberry and passion fruit tart. Oh my drool! Reservations and/or pre-orders can be placed for February 13th or 14th by calling (323) 782-9245.
West Hollywood
This elegant vegan eatery has an epic pre-fixe menu available for pickup this Valentine's Day. The feast begins with a roasted carrot and ginger soup with spiced strawberries followed by an appetizer of grilled radicchio, asparagus, fennel, capers, pistachio dukkah, and pomegranate seeds with a lemon vinaigrette. After that, enjoy an entrée of chili-braised cauliflower with saffron korma, and a slice of strawberry cheesecake with a chocolate drizzle for dessert. The menu is $49 per person with the option to add a bottle of wine for $25. Orders must be placed by calling (310) 432-5199 by February 10th for pickup on the 13th or 14th.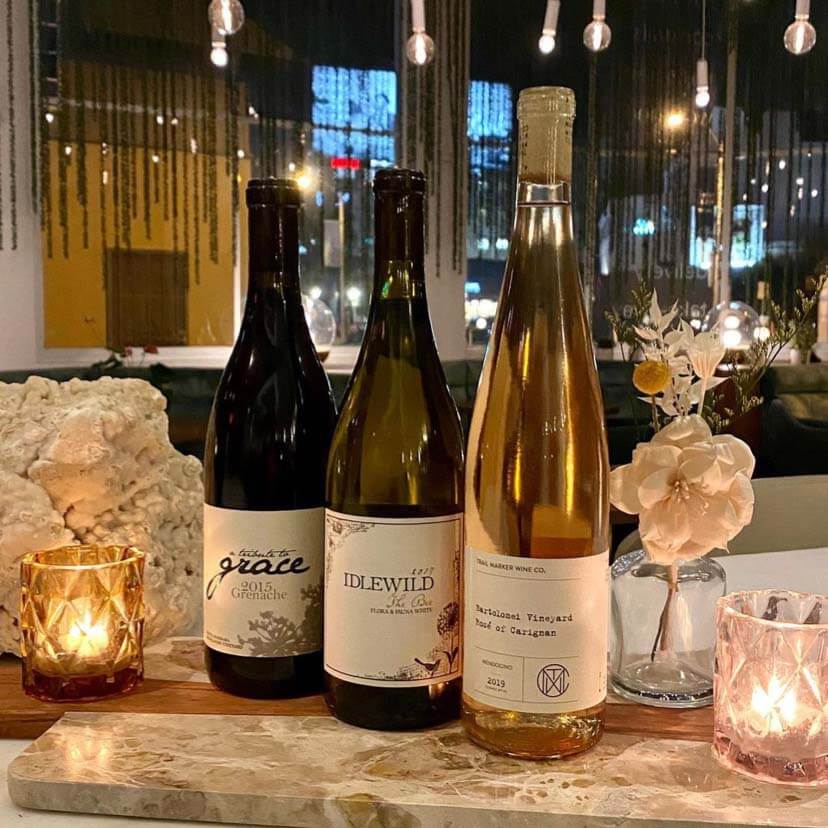 Lynnwood
Are tacos the way to your heart? Then you'll want to order one of Vegan J.A.M.'s Heart-Shaped Taco Trays! The platter is loaded with twelve tacos customized with your choice of protein—chick'n, al pastor, milanesa, chicharrón en salsa, or potatoes with soyrizo. They're topped with onion and cilantro and come with a side of cucumber, radish, lemon, and sauce. We're sold! Ready to get your grub on? DM your order to @veganjam08 on Instagram by February 11th for pickup on Valentine's Day between 1 and 4pm.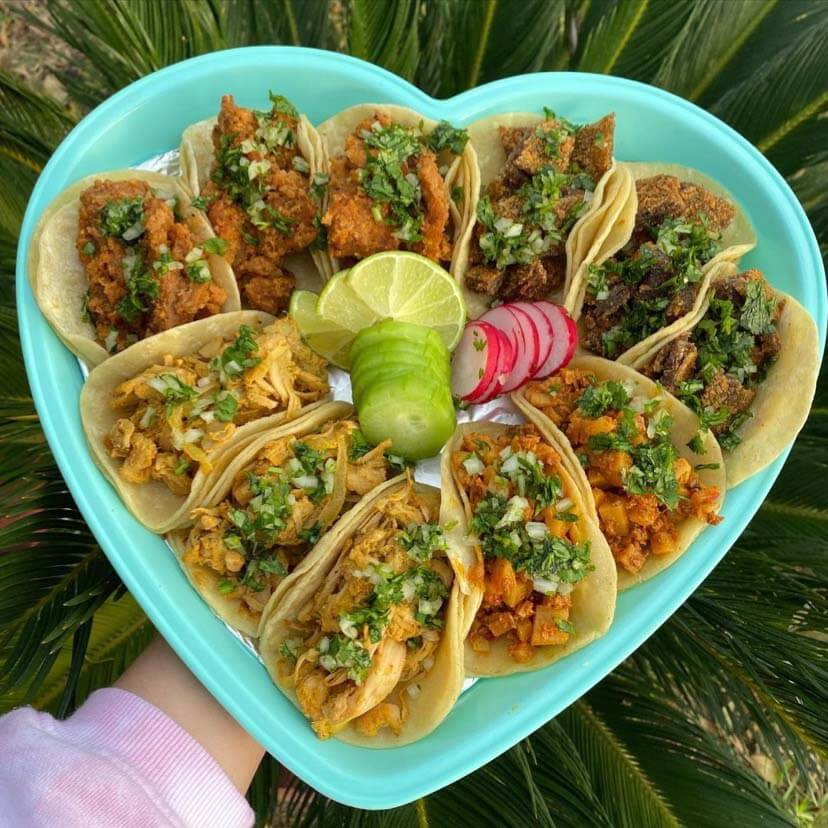 Beverly Grove
We absolutely LOVE the Detroit-style pizza from Nic's On Beverly, so why not celebrate the love-centered holiday with a couple of slices? Aside from their mouthwatering menu classics, this vegan hotspot is offering a Valentine's Day meal for two. The limited-edition lineup starts with a red speckled baby romaine salad with grapefruit, avocado, croutons, and a pickled garlic vinaigrette. Next up is a strozzapreti pasta with black truffles, vichyssoise, fennel, apples, hazelnuts, and parmesan. The menu concludes with a decadent dark chocolate lava cake for dessert! The restaurant is also offering heart-shaped cookies and a special rosé ice cream if you want to add some extra sweetness to your order. Visit their website to place an order for pickup and delivery only.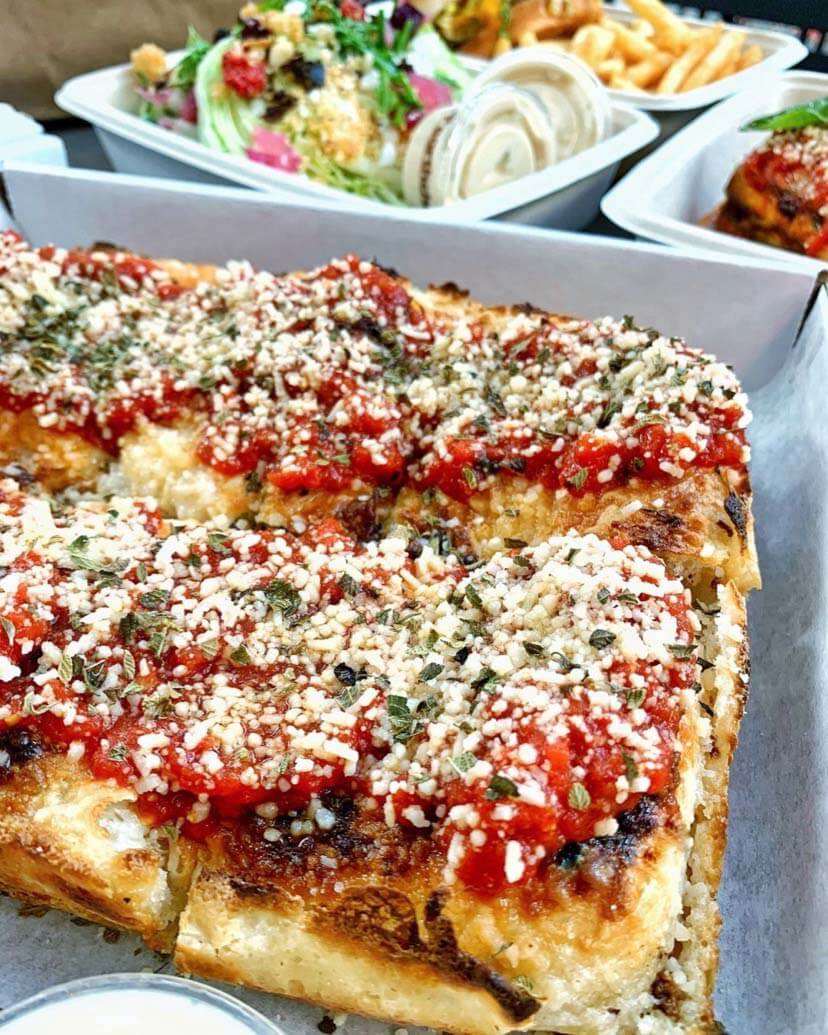 Allie Mitchell
@alliemitch
Allie is a writer, musical theatre performer, yoga instructor, and walking vegan restaurant directory. On any given day, you can catch her making tofu scramble, scouring Trader Joe's for new plant-based products, or watching The Lizzie McGuire Movie! Visit her website at alexandrammitchell.com.
Articles by Allie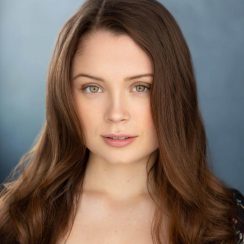 More from VegOut
Subscribe Now
Get the premier vegan food and lifestyle magazine delivered to your door (or inbox!)
Order the magazine!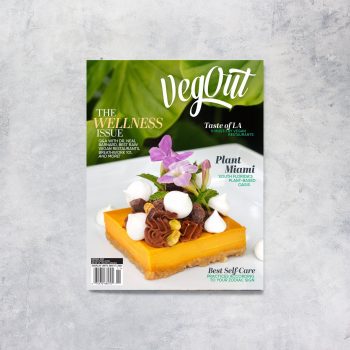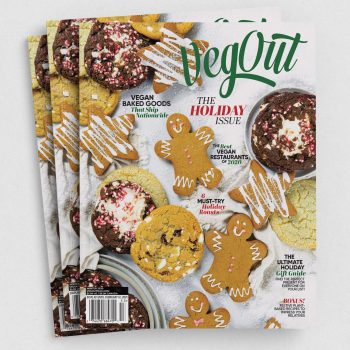 Navigation