Back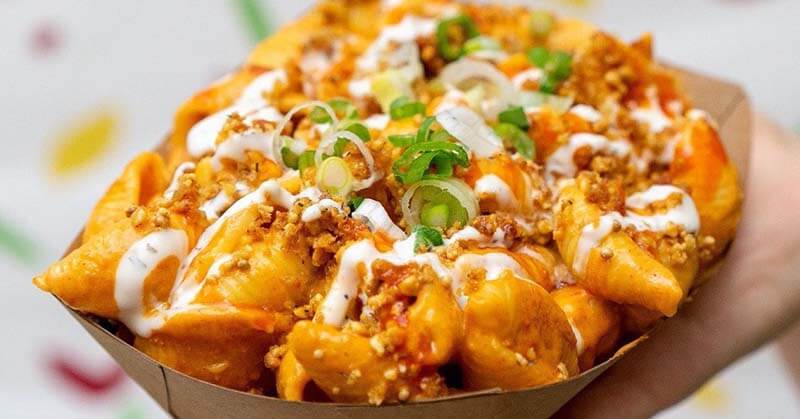 11 Spots for Vegan Mac and Cheese in Los Angeles
National Mac 'n' Cheese Day is July 14, and there are plenty of places to celebrate in Los Angeles. Here's a list of 11 spots to grab vegan mac 'n' cheese.
RELATED: 5 Los Angeles Restaurants Offering DIY Vegan Taco Kits
---
Want even more LA vegan news, food, and lifestyle content? Subscribe to VegOut LA Magazine!
Avocadamama
Pop-up
Vegan pop-up Avocadamama currently has their Vegan Mac & Cheese Kits up for grabs, so you can make their mac at home. These are available for pickup on Friday and Sunday in Pasadena. Each kit comes with their Original Cheese, dry shell pasta, and Kelly's Croutons Just Crumbs. Order a 16 oz (serves 2) or 32 oz (serves 4) kit on their website.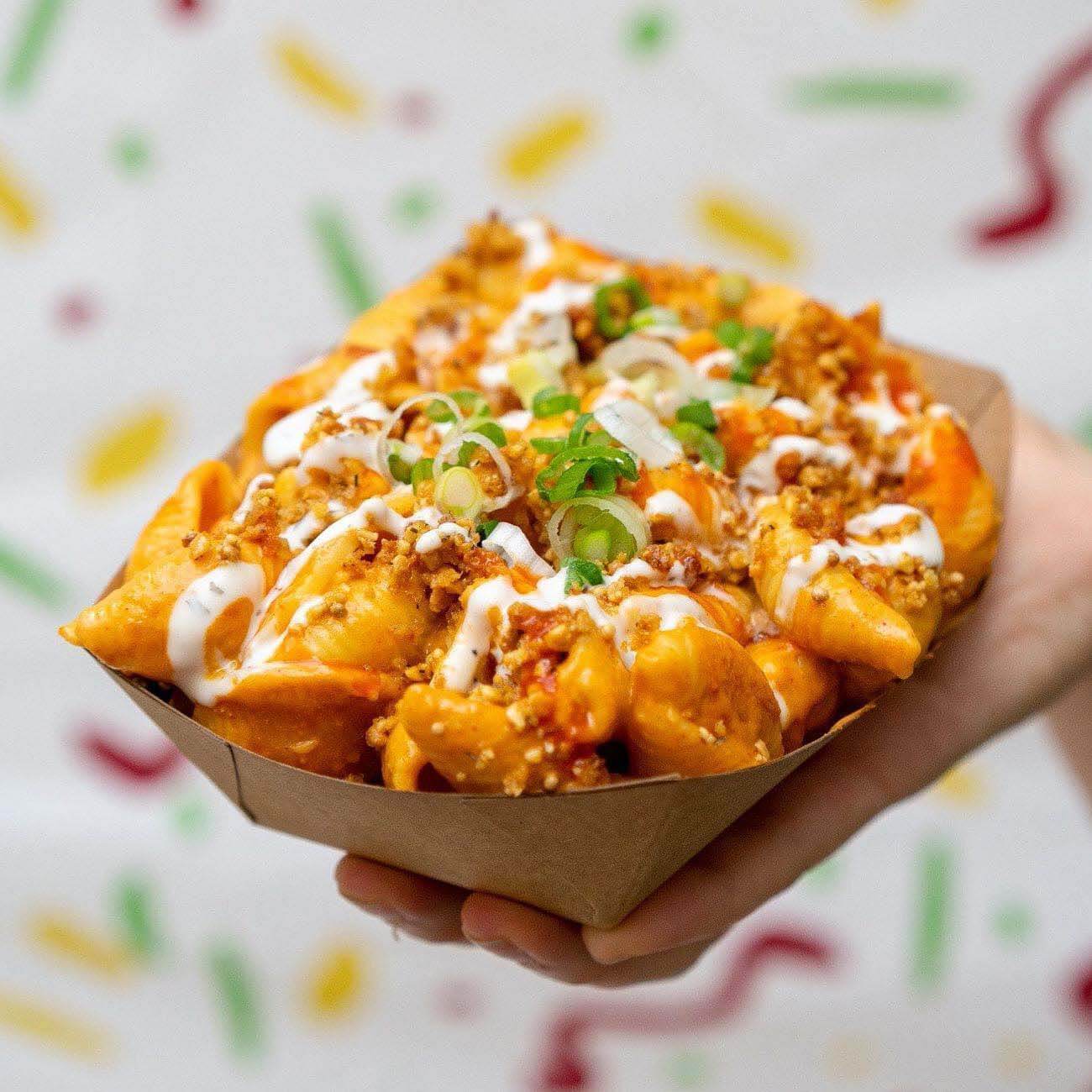 Compton Vegan
West LA
Compton Vegan makes three different mac 'n' cheese bowls—each featuring their cashew-based cheese sauce. Their Buffalo Chik'n Mac consists of mac n' cheese topped with plant-based Buffalo Chik'n (contains wheat), drizzled with their house-made ranch. Their BBQ Chik'n & Mac is mac 'n' cheese topped with plant-based BBQ Chik'n (contains wheat), drizzled with their house-made BBQ sauce. Their Jack & Mac is mac 'n' cheese topped with chopped Jackfruit Ribz (contains wheat), drizzled with their house made BBQ sauce. They also have a side of basic Mac & Cheeze up for grabs.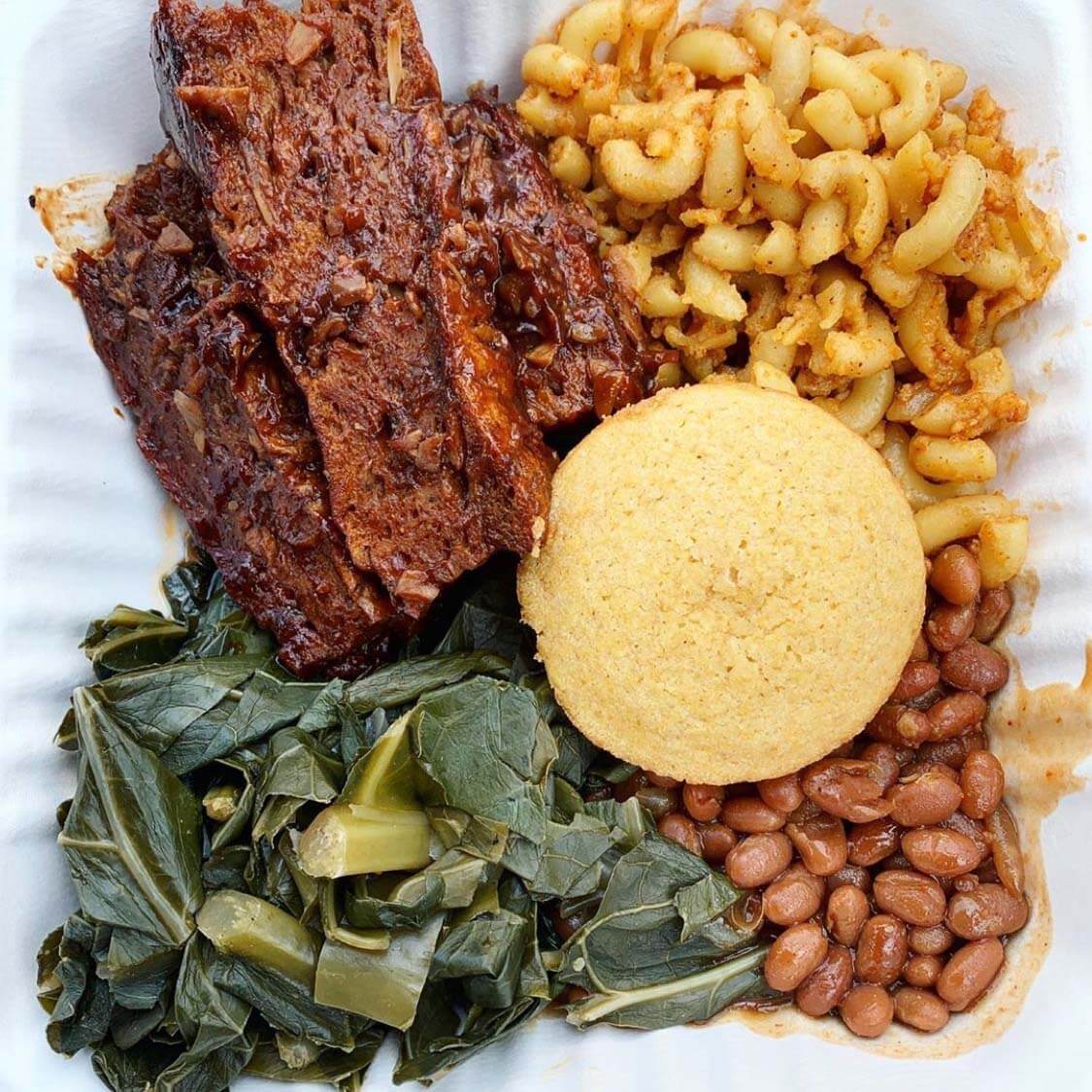 Doomie's Home Cookin'
Hollywood
Vegan comfort food spot Doomie's offers three tasty mac options—Mac N Cheese Bowl (made with their own creamy cheese, plus a cracker crumb topping), Animal Mac (featuring the cheesiness of their original Mac, topped with Thousand Island and grilled onions), and Chili Mac (the Mac Bowl topped with a heaping serving of their SoCal style Chili). They also have a small side of Mac & Cheese on the menu.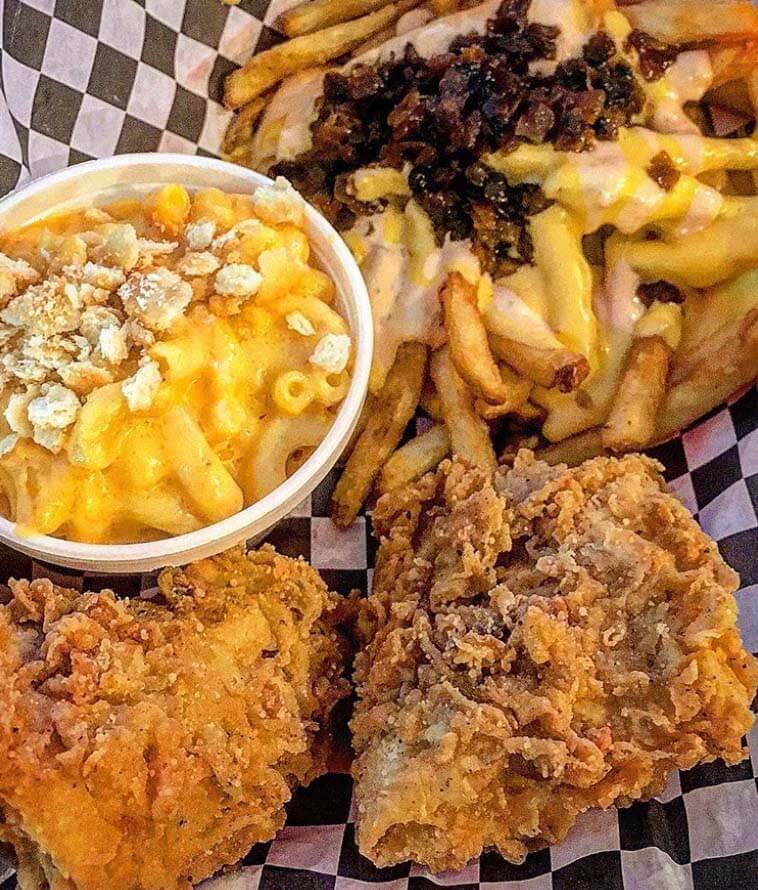 Photo credit: @edward_coolin on Instagram
Jackfruit Cafe
West LA
All-vegan Jackfruit Cafe stocks two different mac 'n' cheese bowls. The first is their Jackfruit Bowl, which features jackfruit of your flavor choice (Original, BBQ, Korean BBQ, Carnitas, or Jerk), their cashew-based mac and cheese, sautéed cabbage, lima beans, grilled plantain, and hot water cornbread. And if you're feeling something more on the simple side, their Mac And Cheese Bowl comes topped with avocado slices and grilled plantain.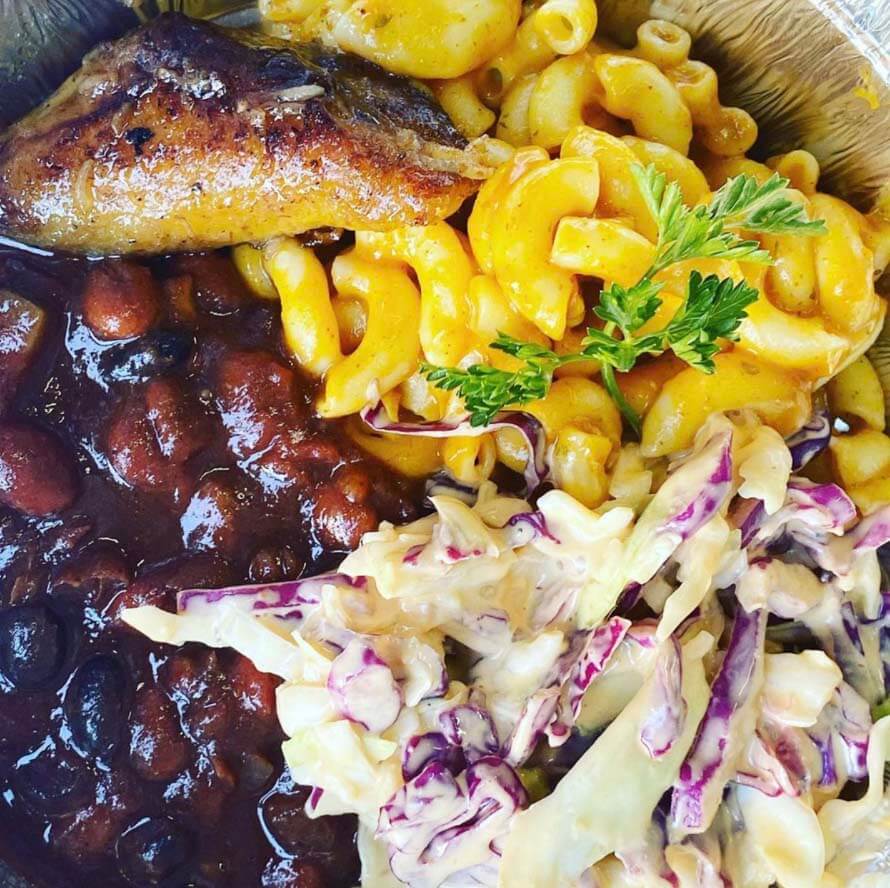 Kitchen Mouse
Highland Park
Mostly-vegan Kitchen Mouse is currently offering to-go for their Mini Menu items from 8am-4pm daily. This menu features their prepared, dinner-size (feeds 2-4) Mac 'n' Cheese, which features cheese sauce made from cashews and veggies with brown rice elbows. They also offer a side-sized Mac 'n' Cheese.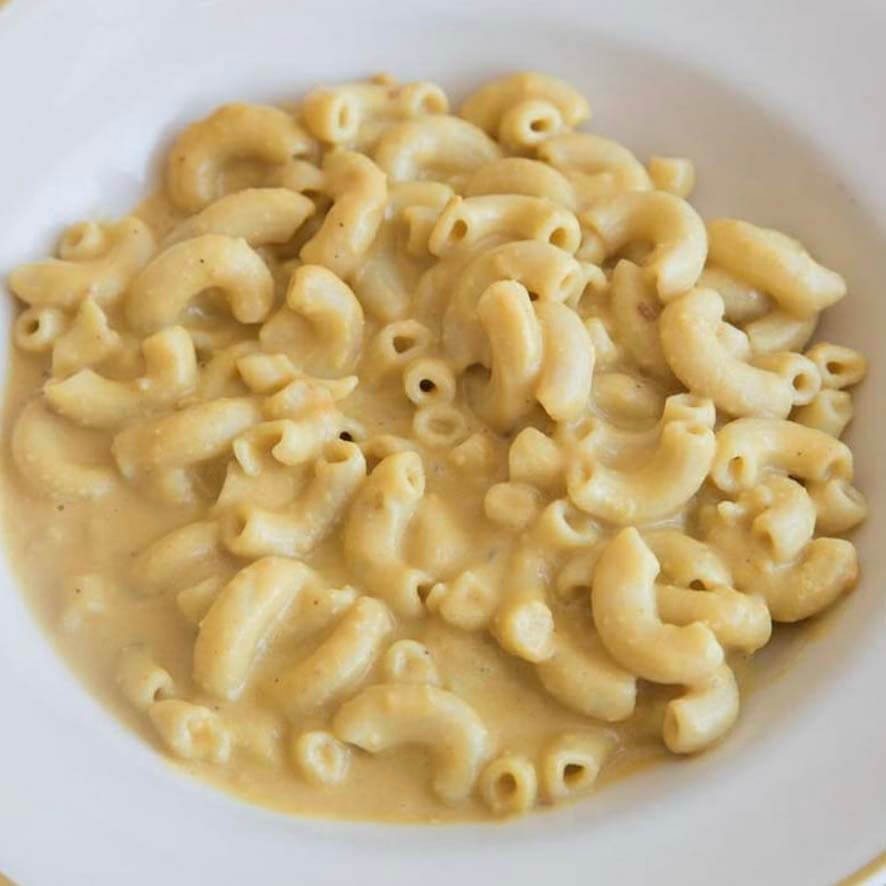 Mac N Cheese Rebel
Highland Park
Vegan-friendly Mac N Cheese Rebel makes their customizable Vegan Mac, which consists of their cashew-based vegan "cheese" sauce with macaroni noodles, plus your choice of add-ons (additional fees). Add-on options include vegan meats (vegan chicken, ham, beef, and duck) and vegetables (oyster mushrooms, roasted cauliflower cherry tomatoes, capers, Brussels sprouts, and fried onion). If you're looking to feed a couple of people, go for the Vegan Mac N Cheese Tray.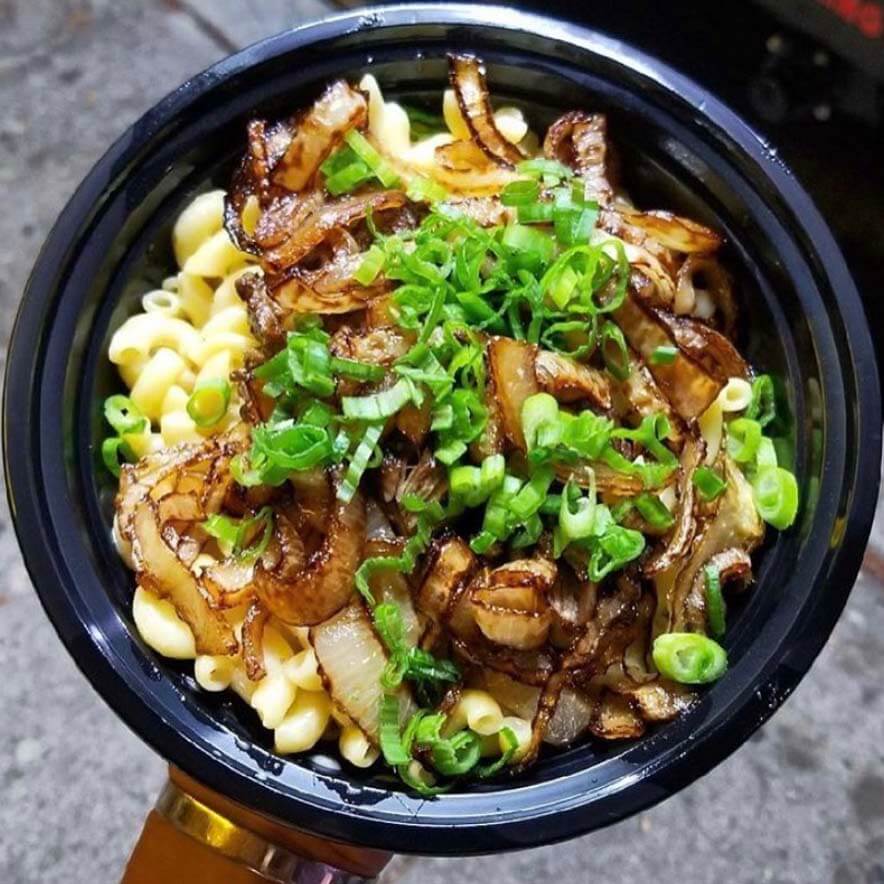 Sage Plant Based Bistro
Agoura Hills, Culver City, Echo Park, and Pasadena
Plant-based Sage is your go-to spot for baked mac 'n' cheese that's vegan. The restaurant's Baked Mac 'N Cheese features cheesy gluten-free pasta, topped with crispy breadcrumbs and Follow Your Heart mozzarella. It's gluten-free, peanut-free, and tree nut-free. You can upgrade it to Buffalo Avocado Style for an additional fee.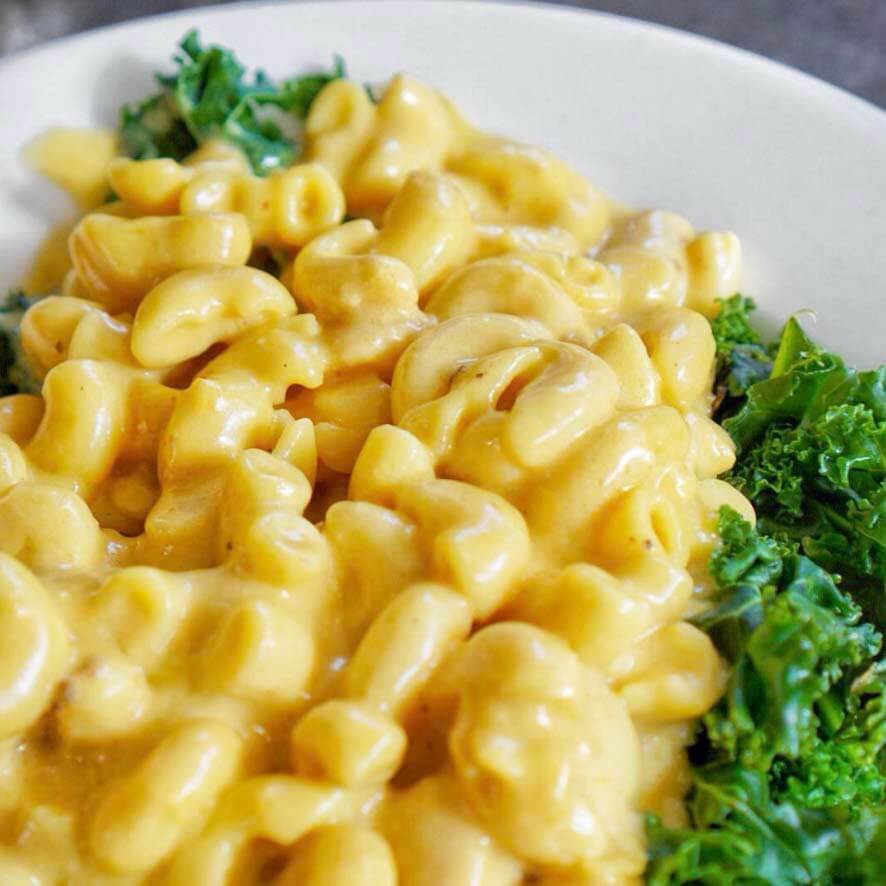 SunCafe
Studio City
Vegan SunCafe makes gluten-free The Mac & Cheese. This is quinoa pasta with tomato and cashew sauce baked in a cast iron skillet. You can add their SunChorizo or tempeh bacon to it at an additional cost.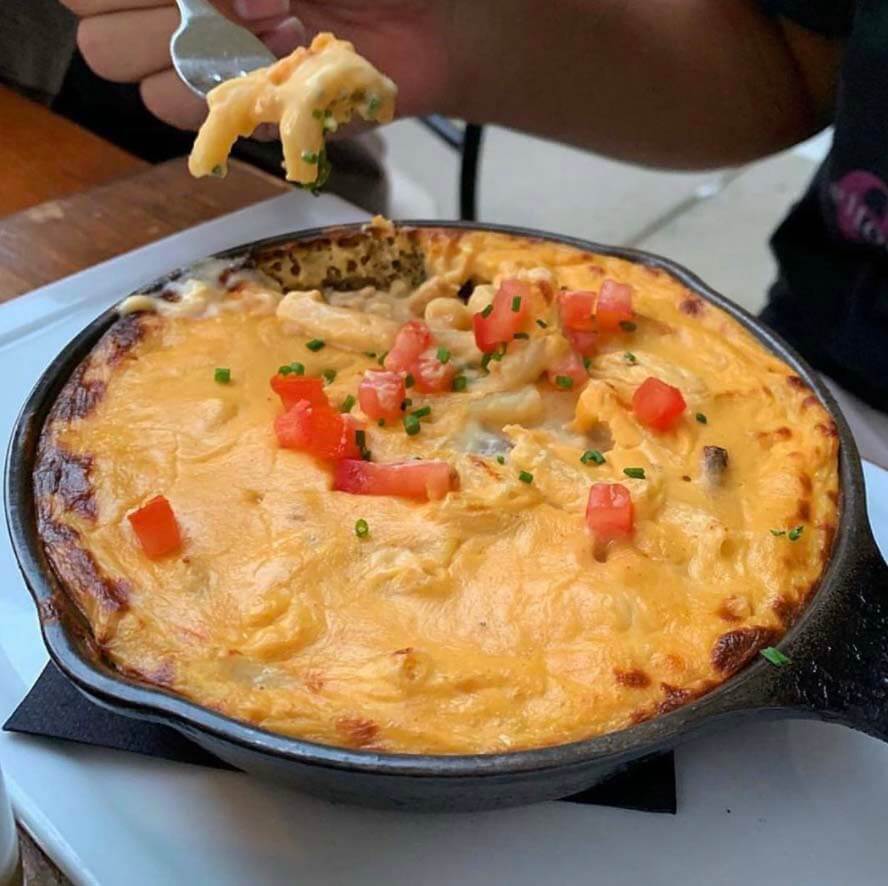 Photo credit: @vegansometimes on Instagram
Stuff I Eat
Inglewood
Vegan spot Stuff I Eat has mac 'n' cheese on their kids' menu. This dish features spiral noodles, cheese, and smoky paprika, plus it comes with a salad on the side. The restaurant also makes a side version of this, available in small or large. Looking for an even bigger portion? Check out their catering menu, where you'll find their Mac n Cheez available in 4 quart (serves 10-15) and 8 quart (serves 25-30) sizes. Catering orders must be placed 24-48 hours before pick up.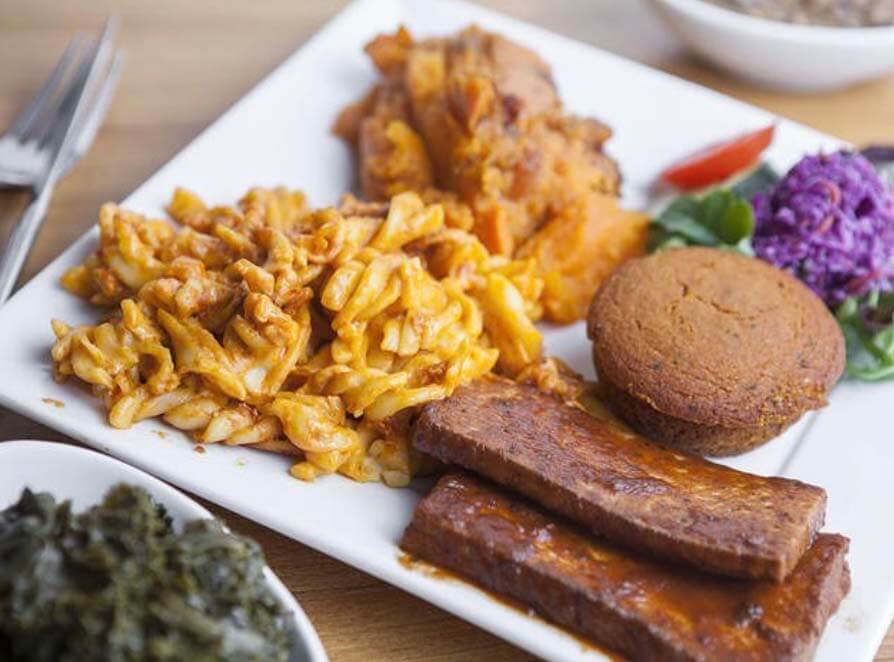 Veggie Grill
Multiple Locations
Looking for something on the casual side? Head to Veggie Grill. Under the Starters + Shares portion of the menu, you'll find their Bowl of Mac & Cheese. And for kids, they've got their Kids' Mac-n-Cheese that comes with a choice of one side and one dessert.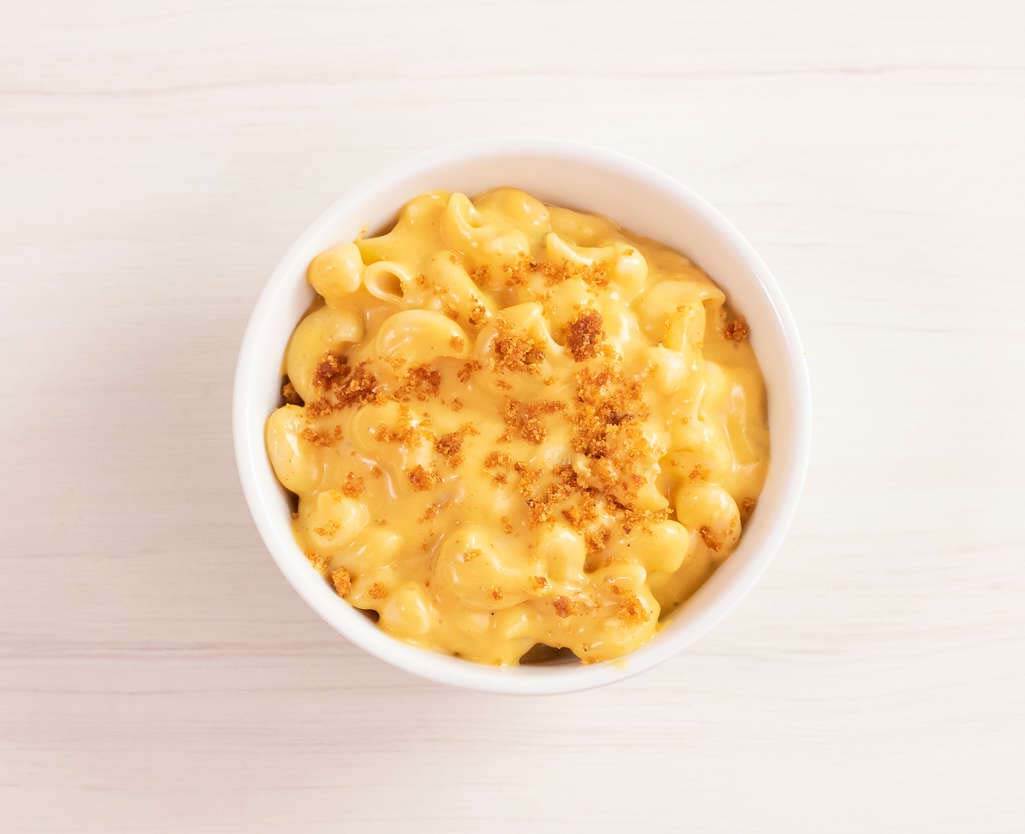 Voodoo Vegan
Pop-up
This vegan pop up's mac 'n' cheese is baked, creamy, gooey, and full of flavor. It's available as a side or in one of their po'bowls.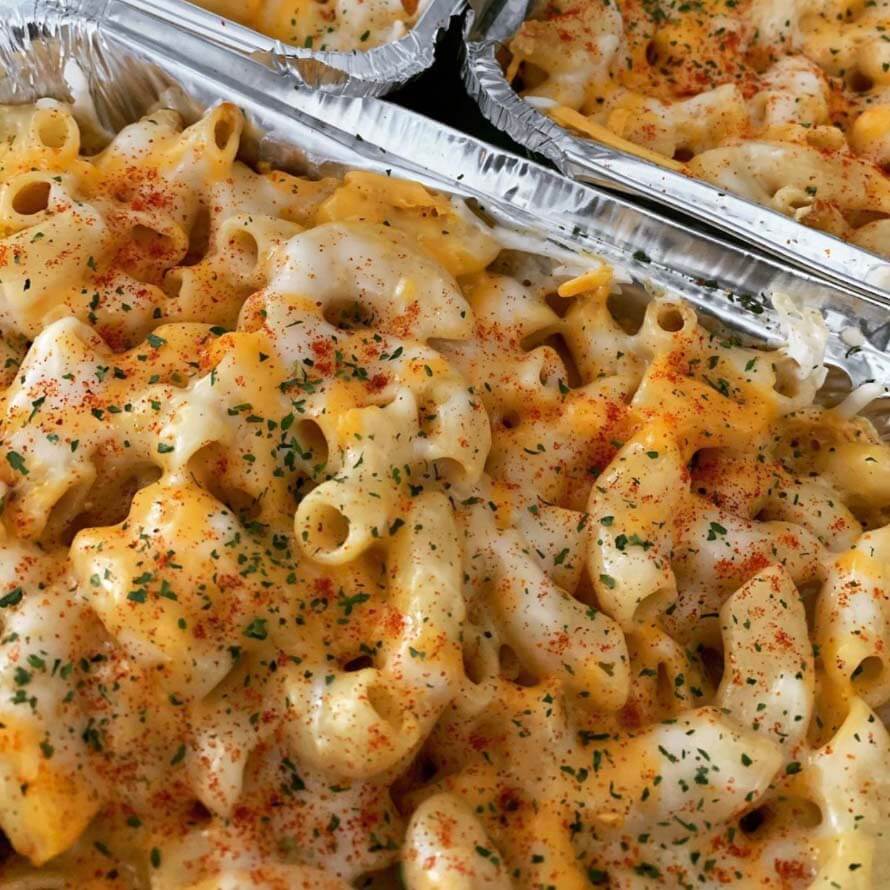 Symphony Barnes
@symphonybarnes
Symphony is a Southern California native who is passionate about health and wellness. She enjoys writing, living in California, and sharing her vegan lifestyle. Symphony graduated from Pepperdine University with a Bachelor of Arts in Journalism.
Articles by Symphony
More from VegOut
Subscribe Now
Get the premier vegan food and lifestyle magazine delivered to your door (or inbox!)
Order the magazine!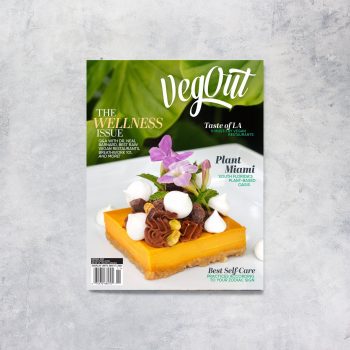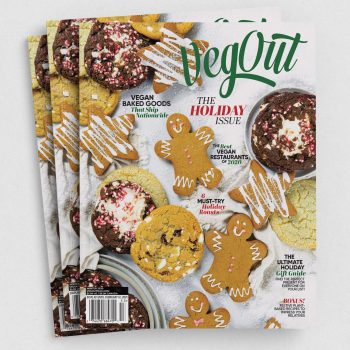 Navigation