As the stay-at-home mandate remains in place for the foreseeable future, vegan restaurants continue to adapt and innovate. These establishments are not only providing takeout and delivery but house-made provisions, take-and-bake meals, and grocery staples as well. From scratch-made signature sauces to yes, even toilet paper, here's what you can find at these 11 vegan-friendly markets and eateries.
Sura Korean BBQ
Long Beach
While not exclusively vegan, this Korean BBQ joint excels in vegan cuisine. The extensive vegan menu is still available for takeout and delivery along with a new arm of the restaurant coined Kim's Convenience Store. You'll find everything from Mason jars of vegan kimchi and various ban chan, to kabocha squash, to toilet paper.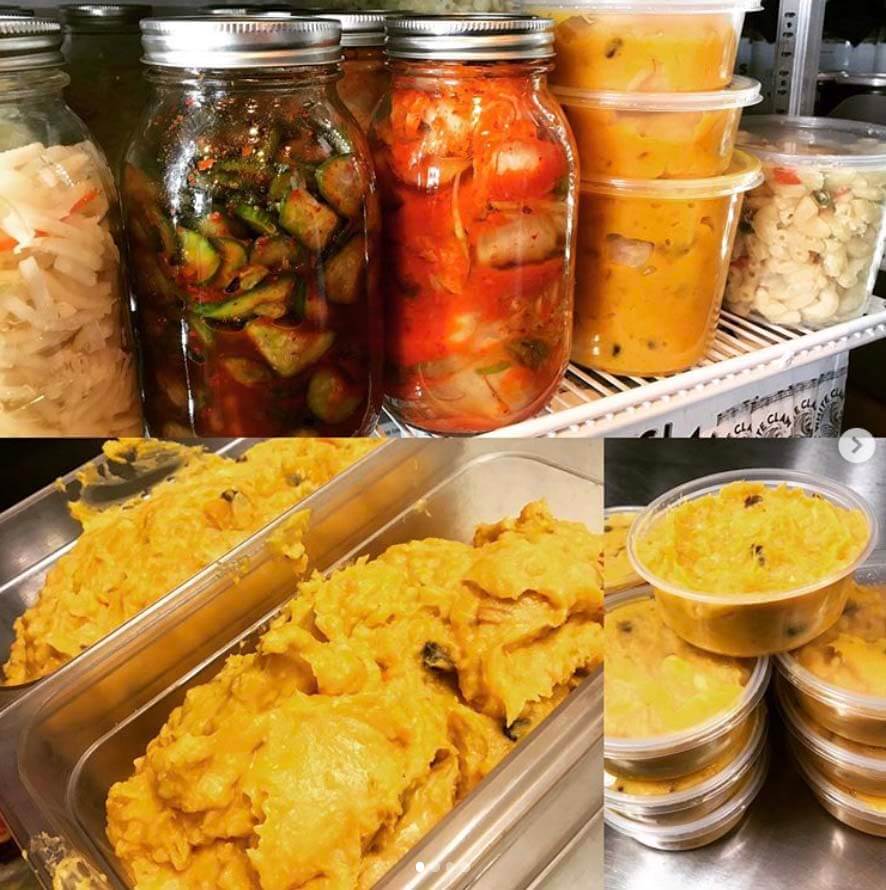 Seabirds Kitchen
Long Beach and Costa Mesa
Those in Costa Mesa and Long Beach can order delivery and takeout from a streamlined menu in addition to cook-at-home family meals and Seabirds staples. Stock up on Seabirds Sauce, Korean Jackfruit, House Burger Patties, Fermented Curdito, and other Seabirds essentials to create your own meals at home.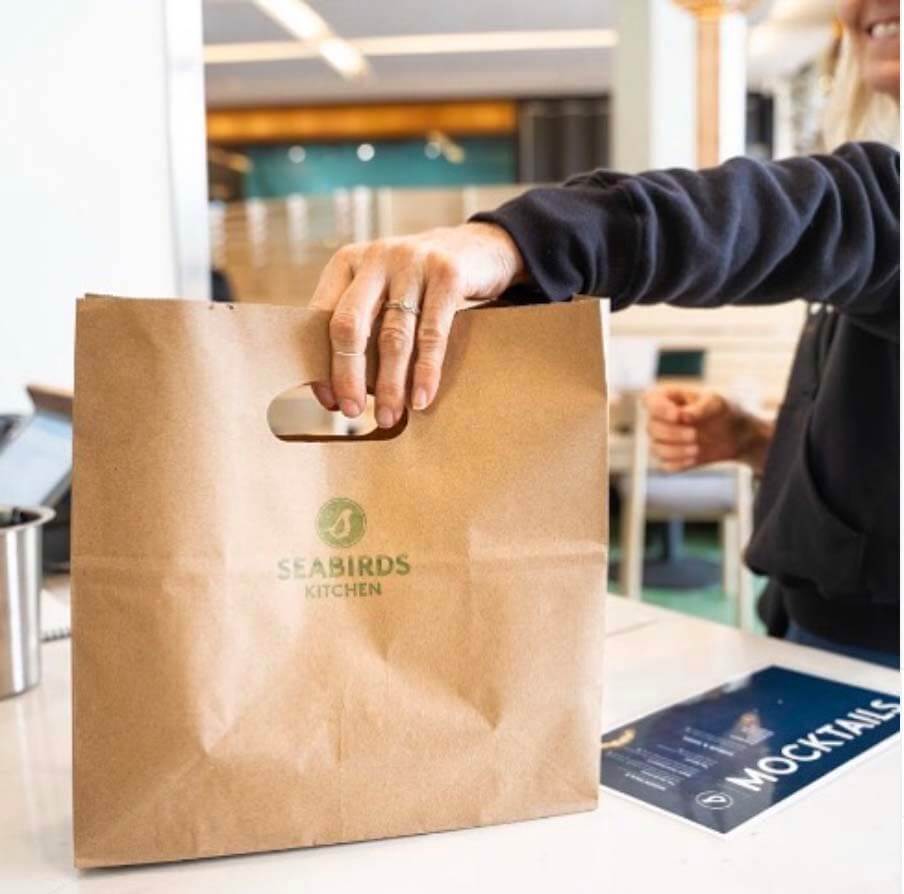 Besties Vegan Paradise
East Hollywood
Technically not a restaurant, this vegan neighborhood grocer is not only remaining open but offering a wider selection of pre-made plant-based fare. They recently partnered with The Pizza Plant and are now selling the company's organic take-and-bake vegan pies.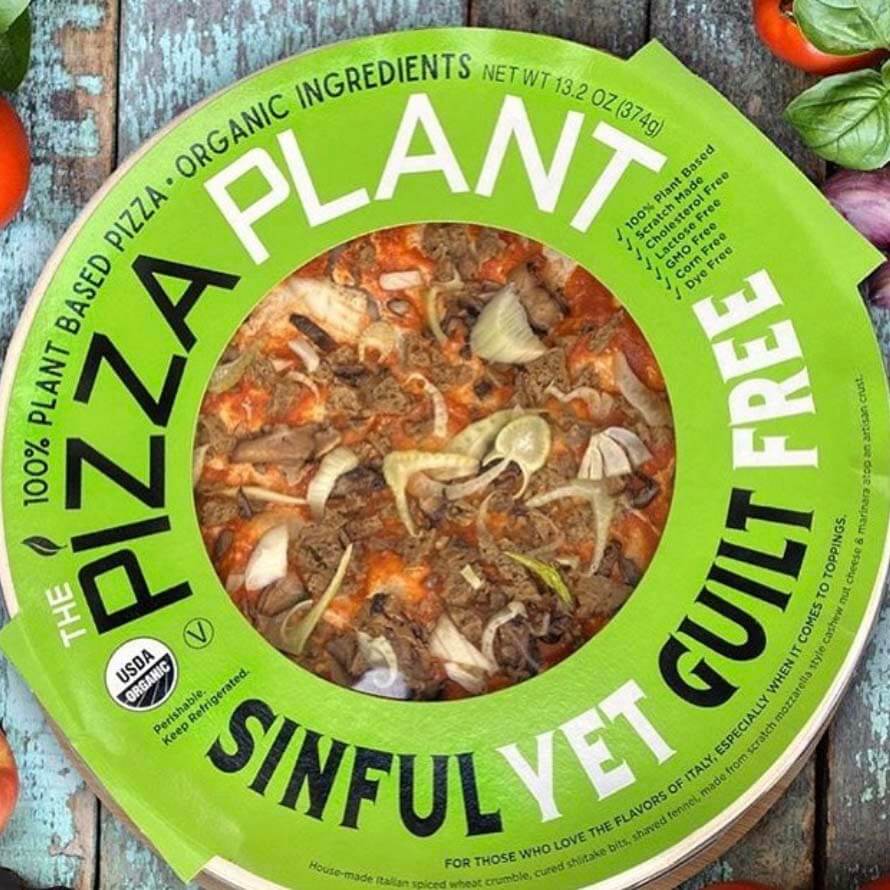 MoonGoat Coffee
Costa Mesa
For those in Orange County, this beloved community coffee space is continuing to serve its loyal customers by offering takeout, delivery, and food items to go. The expanded market space is stocked each day with vegan-friendly soups, juices, sourdough bread starter kits, and freshly baked bread boules (DM ahead for the bread—it goes fast).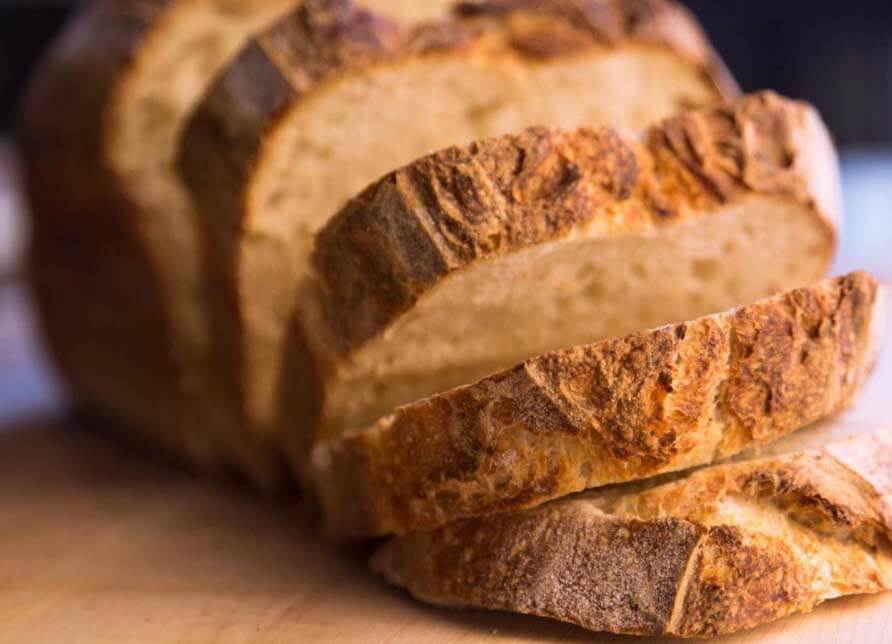 Cena Vegan
Pop-up
Whether you order delivery or prepare it yourself, a giant vegan burrito does wonders for lifting one's spirits. This plant-based pop-up has transitioned into a takeout and delivery service in addition to expanding its menu from its commercial kitchen. Order the company's signature Plant Ranch vegan meats, a side of beans and rice, hand-pressed corn tortillas, and a trio of chips, guac, and salsa for a feel-good Latin feast at home.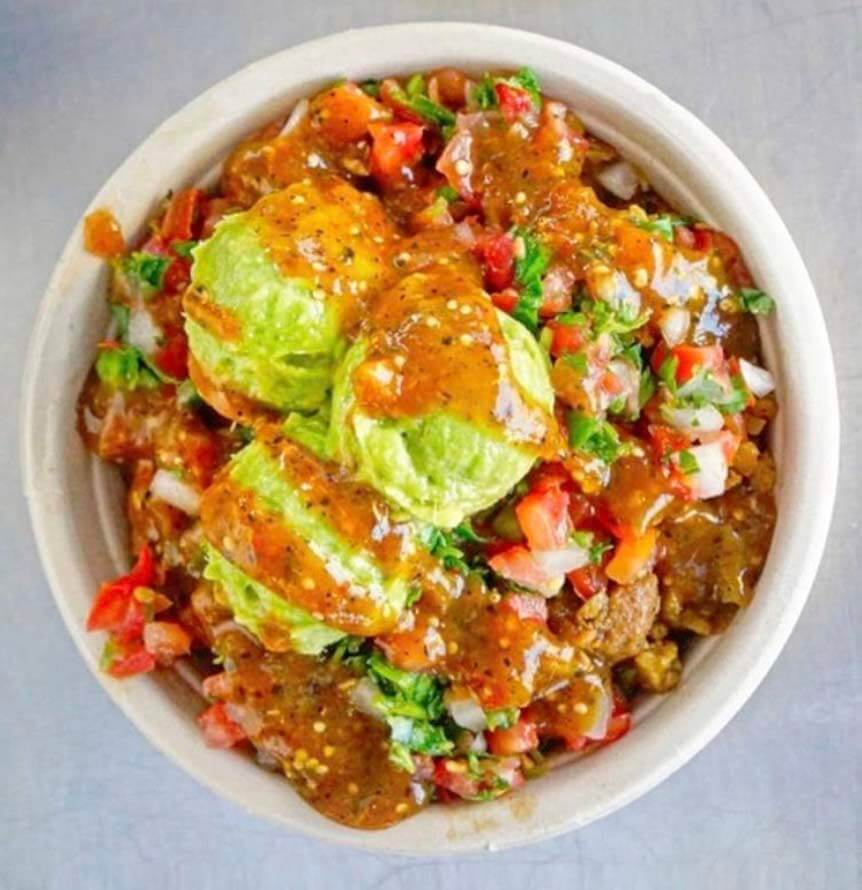 New Deli
Venice
At times like these, convenience stores take on a new appreciation. There are less crowds and typically more products in stock. While forced to close his flagship restaurant Plant Food & Wine, celebrity restaurateur Matthew Kenney has ensured this casual to-go cafe and market remain open. Peruse the retail items, then take home a deli sandwich, salad, or pastry for the self-isolating days ahead.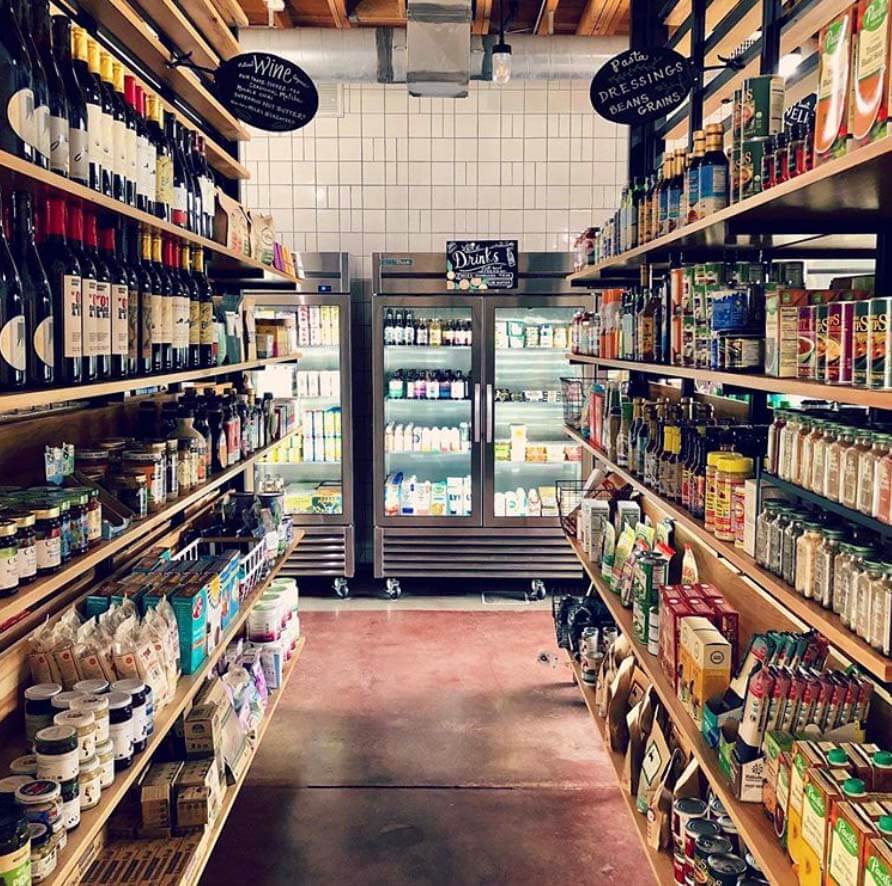 Flore Vegan
Silver Lake
This casual vegan eatery went through some tough times at the beginning of the year, but having newly reopened in a different location, it's not closing its doors again. Customers can order off the expansive regular menu in addition to taking home housemade staples such as dressings, cashew cheese, gluten-free millet bread, and other pantry pulls such as Vegenaise and English muffins.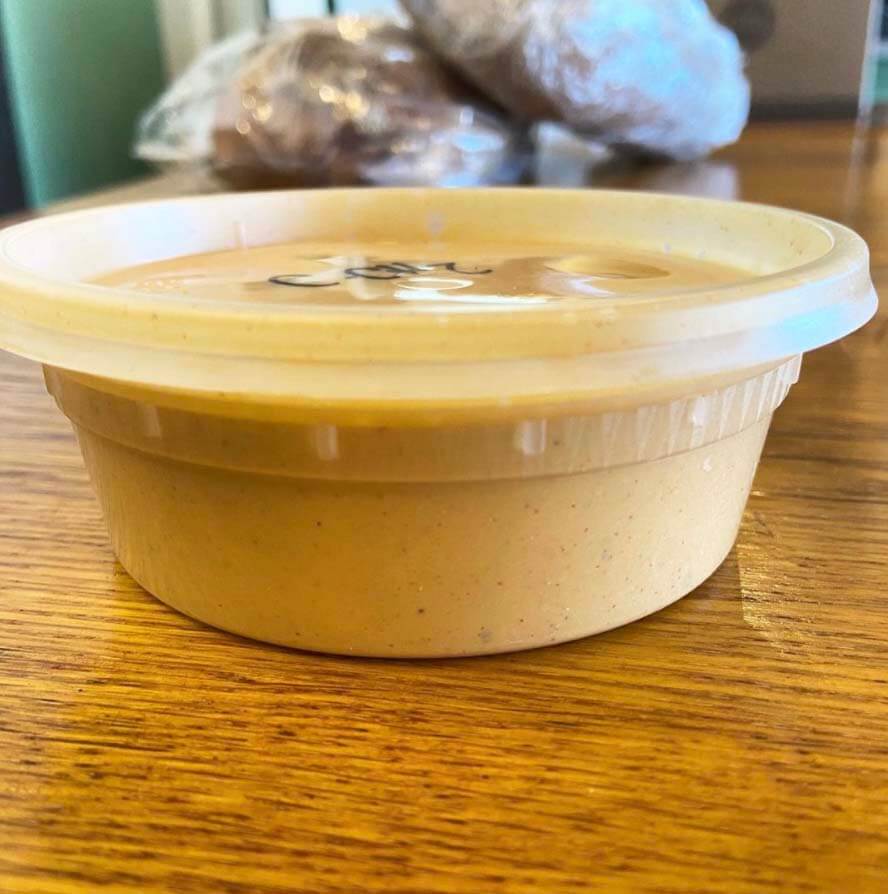 Pura Vita
West Hollywood
Order the Black Magic Lasagna, a bottle of wine, and a few grocery items to last you through the week at the city's premiere vegan Italian restaurant and wine bar. Chef and owner Tara X is offering pints of her famous marinara, Caesar dressing, Alfredo sauce, and cashew ricotta along with boxes of dried pasta. Family-style heat-and-eat meals and meal kits for two are also available.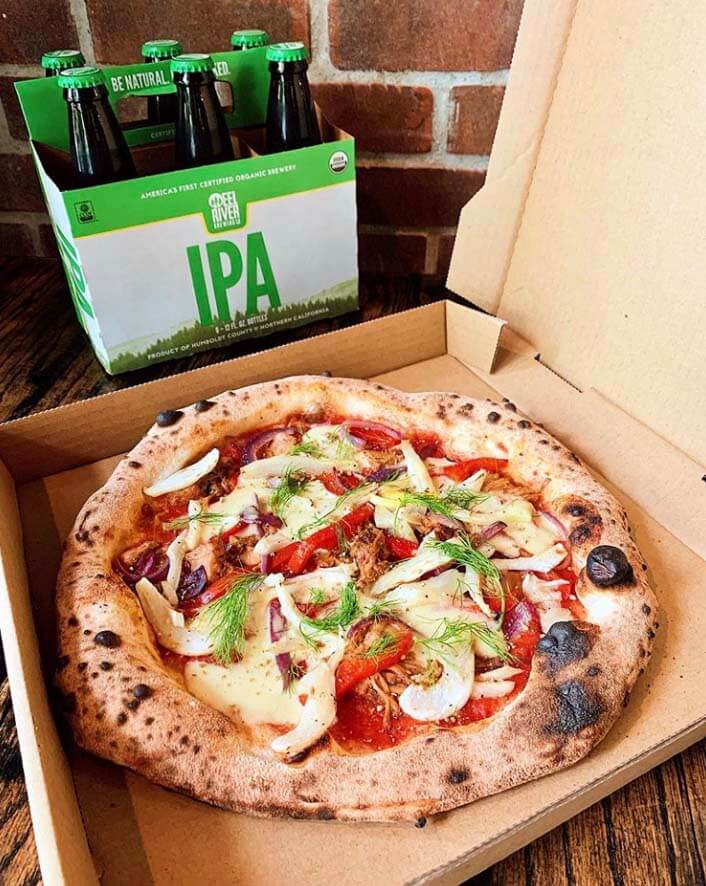 Pop Up Grocer
Online
This roaming vegan grocery store may have left LA, but you can still sample its products with the new Pop Up Grocer Box. The collection includes an assortment of vegan-friendly food and selfcare items from the company's favorite brands, plus a $5 donation to Feeding America. Boxes ship the week of April 19 and are available for preorder now. Follow @popup.grocer on Instagram to order and for a sneak peak of what's in the box.
Crossroads Kitchen
Beverly Grove
While your home may lack the romantic atmosphere of this A-list vegan restaurant, you can still enjoy its five-star meals at home. Chef Tal Ronen is offering a variety of heat-and-serve and cook-at-home meal kits for his patrons in addition to take-out orders from the regular menu. Choose from ready-to-eat lasagna to the Sausage Pizza Kit to feel like a chef in your own kitchen.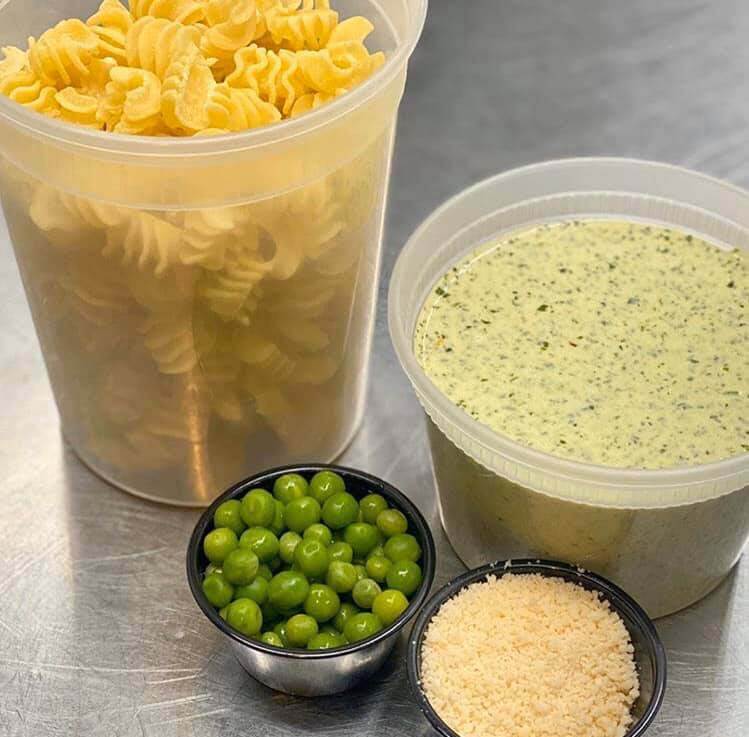 Kitchen Mouse
Highland Park
A cherished Highland Park everyday eatery, Kitchen Mouse is still open for takeout, but it's added grocery to its menu. Patrons can order pantry staples including nut butters and jams, dried pasta, shelf-stable condiments, and even Dandies vegan marshmallows. Visit the store or call 323-474-6184 to see what's in stock.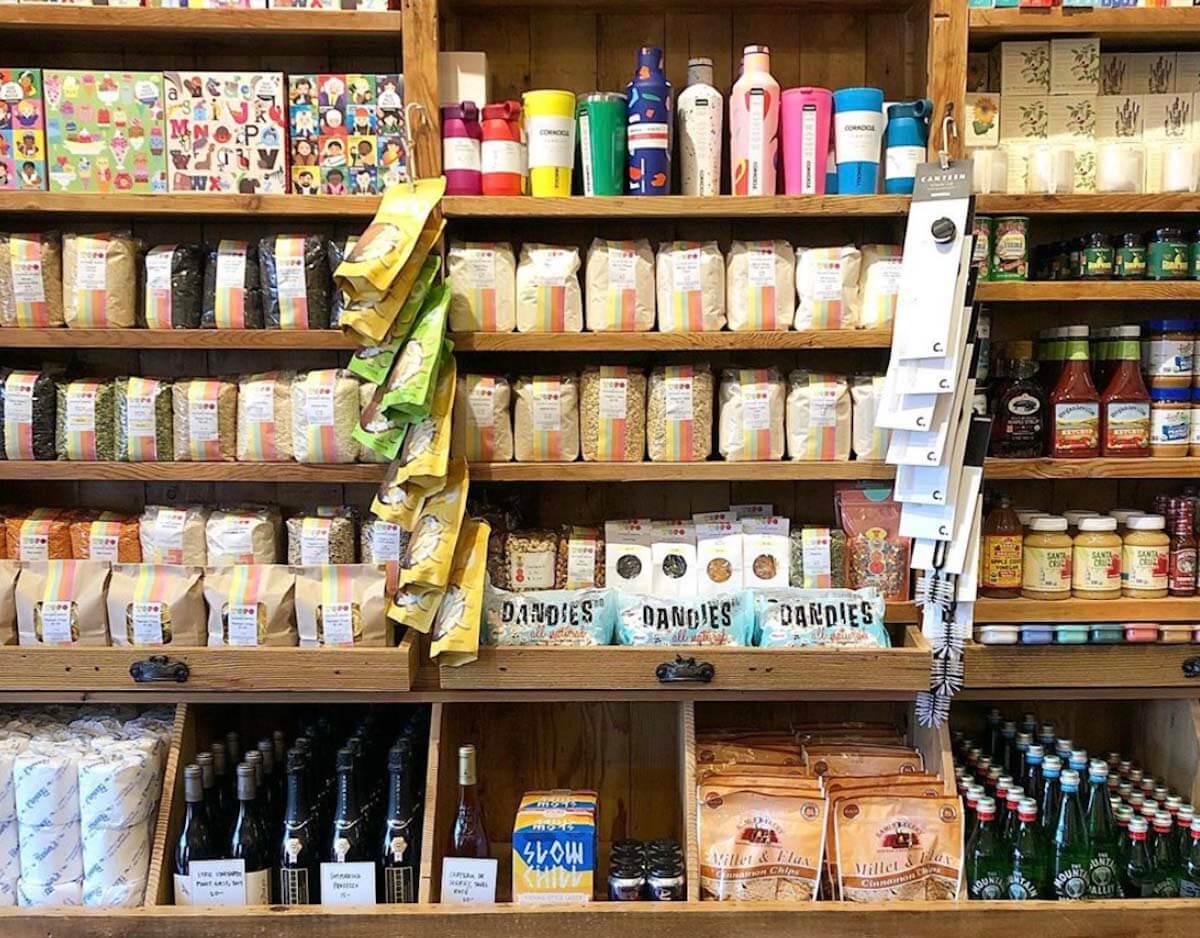 RELATED: 10 Produce Boxes for Pickup and Delivery in Los Angeles
---
Want even more LA vegan food, news, and lifestyle content? Subscribe to VegOut LA Magazine!