Most of us won't be making mom breakfast in bed this year, or baking her a cake, or treating her to an endless mimosa vegan brunch. However, thanks to bakers that ship nationwide, we can still give her something sweet this Mother's Day. From breakfast-in-bed kits to beautiful chocolate confections, put one of these ten treats in your online shopping cart now.
Coracao
Gratitude Box
Splurge on Mom with a luxurious vegan truffle assortment. The Mother's Day-themed Gratitude boxes come in a selection of 6, 18, and 23 pieces and flavors ranging from Almond Butter Cup to a delightful nougat and cashew-caramel-filled Berkley Bar. This box is a sweet way to say "thank you" for all the times Mom drove you to soccer practice.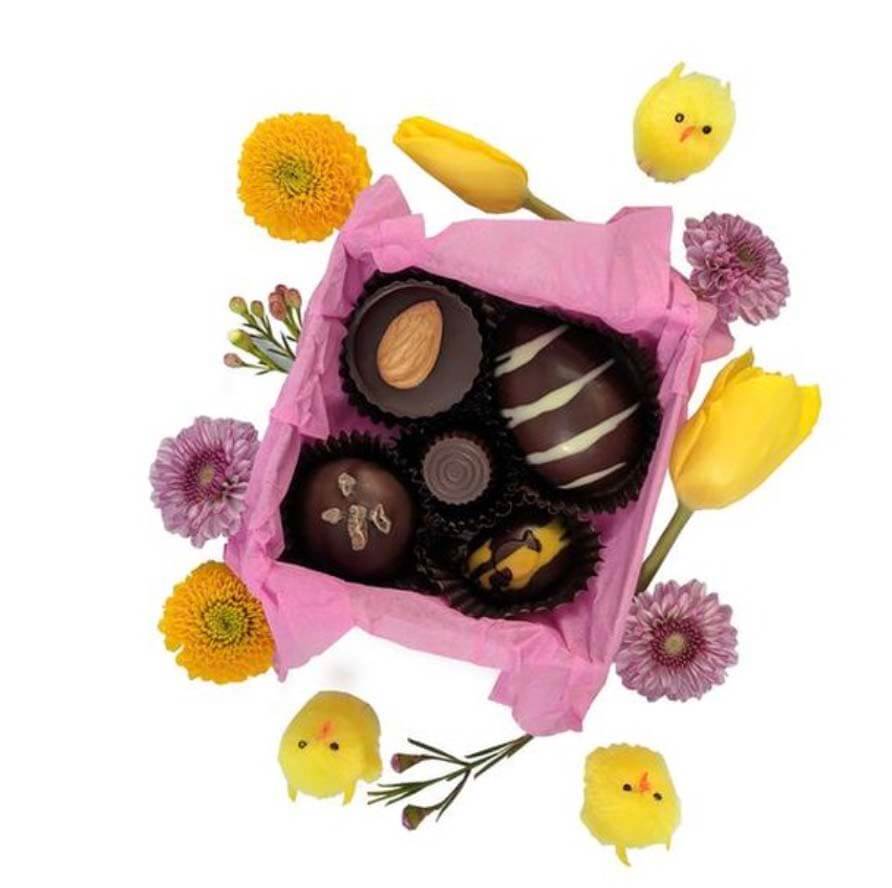 SriMu
Subscription Box
It may not be what first comes to mind, but those with a more savory palette prefer cheese over chocolate. SriMu vegan cheeses are otherworldly. Each handcrafted wheel transcends our perceived notions of cheese and delivers a tasting experience unique to its own. Each box contains six varieties of this gourmet nut cheese—from a powerful spirulina-infused blue to delicate mozzarella balls floating in a coconut milk bath. Note: these cheeses are for the true connoisseurs, as the flavors are very strong. Finally, no need to worry about wrapping—the sleek black and gold-rimmed "sacred alter box" will impress Mom even before she knows what's inside.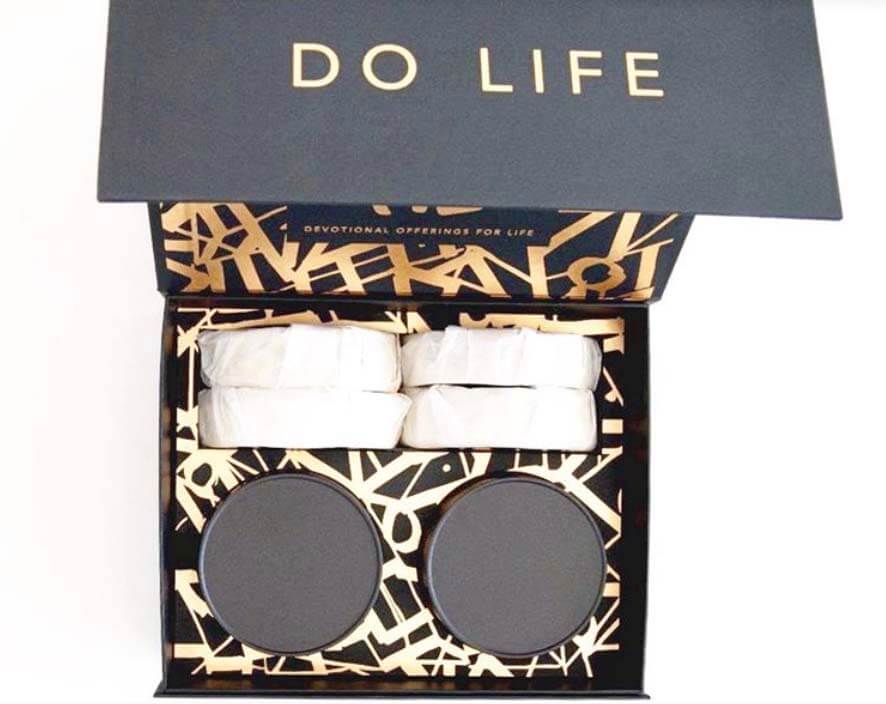 Missionary Chocolates
Chocolate Truffles
These confections go far beyond the basic chocolate and cherry cordial. Treat the mom who has a sophisticated palette to Hibiscus Lavender, Meyer Lemon Explosion, and salted Pinot Noir truffles. Custom assortments come in five-piece and 12-piece sets. When you visit the online shop and see the range of flavors, you'll certainly want to spring for the 12-piece set.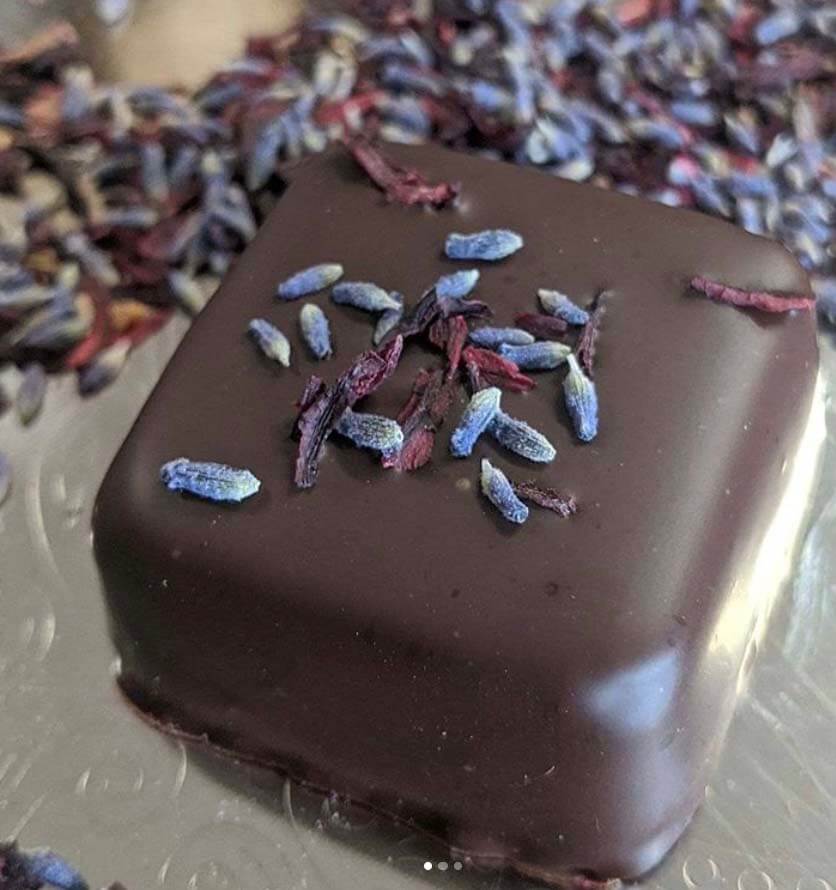 L'Artisane Creative Bakery
Croissants
We were skeptical when we first heard about this vegan French bakery in Miami that was shipping its croissants nationwide. The fact that these delicate pastries survived the cross-country trip and retained their impossibly flaky, buttery integrity is proof that vegan magic is real. The Mother's Day Box includes two plain croissants, one pain au chocolat, three madeleines, four chocolate truffles, three macarons, one box of pate de fruit, and a bottle of vegan prosecco! While you're at it, order a box of just croissants for yourself—the gooey chocolate hazelnut-filled Niccolata is a must for all who love Nutella.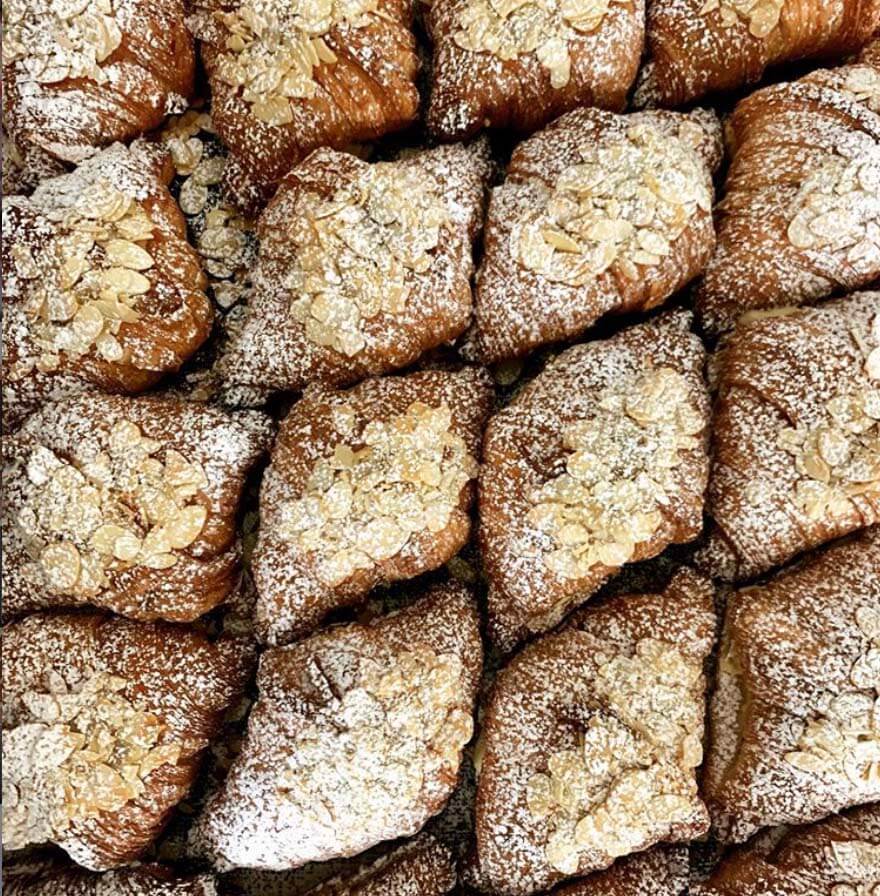 Karma Baker
Sampler Box
Mom deserves to have it all—which is exactly what she'll receive with this ultimate bakery sampler box. The collection includes this renowned gluten-free bakery's greatest hits—from supremely fudgy brownies to oversized chocolate-coated cake doughnuts to tender, icing-filled cookie sandwiches. Spare yourself the indecision and order this complete package.
Click here and use promo code VEGOUT10 for 10% off your order!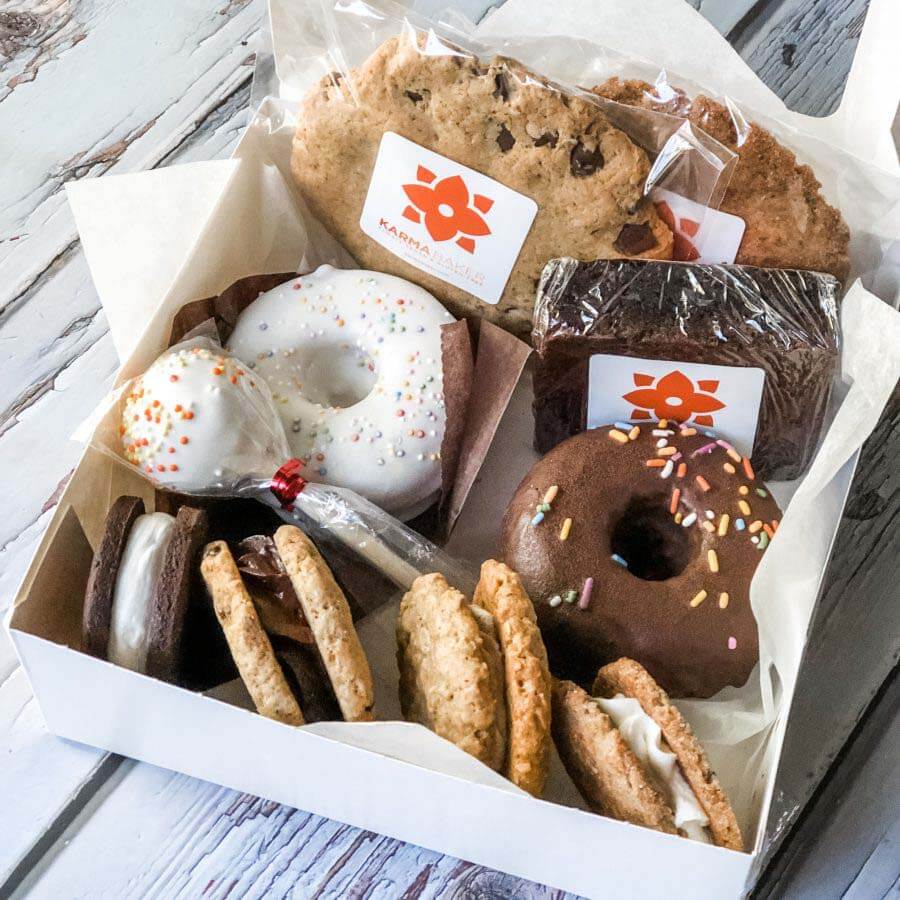 Sticky Fingers Sweets & Eats
Mother's Day Breakfast in Bed Kit
We may not be able to make Mom breakfast in bed this year, but the innovation of this vegan DC baker is helping us do what we can. The kit includes a spiced pancake mix, maple syrup, crumb cake loaf, coffee beans, and an adorable branded mug. While only available for a limited time, this kit isn't just for moms—drop a hint with your significant other and you might receive a special delivery.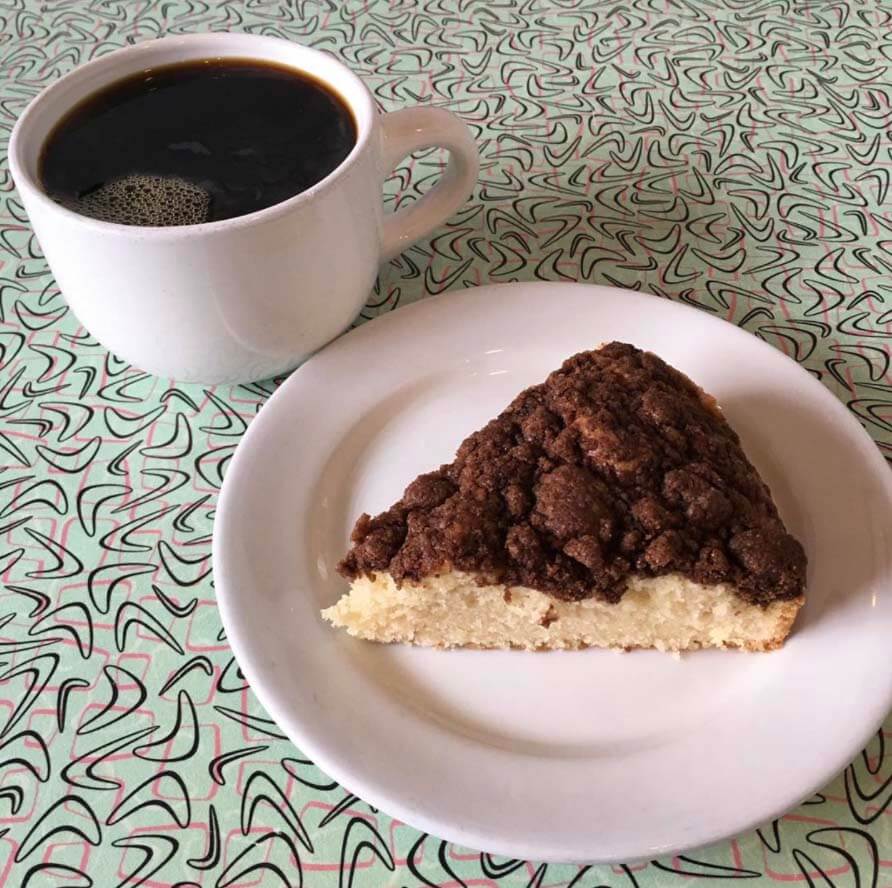 Mollie Mack's Vegan Cakery
Full-Sized Cake
Imagine Mom's surprise when she opens a package to find a full-sized, gorgeously decorated vegan cake. This New Jersey-based bakery ships its beautiful creations nationwide, and with flavors such as Lemon Meringue, Chocolate Meltaway, and Vanilla Rose, the shipping cost is worth it. These cakes are addictive—if you get a bite, you'll start planning your trip to New Jersey once restrictions have been lifted.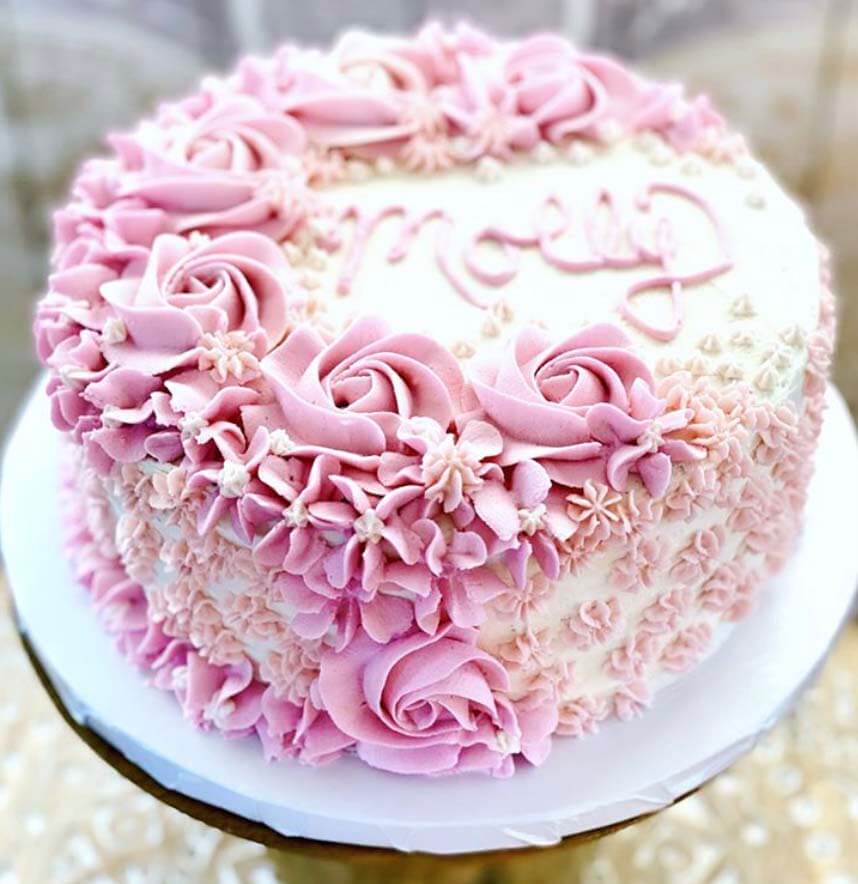 JARS by Dani
Vegan Cake in a Jar
For the mom who is just finding out about the unicorn trend (and loving it), this confetti-colored cake jar will surely make her smile. The vegan variety comes stacked with vanilla cake dyed in eye-popping colors and layered with creamy American buttercream and sprinkles. These sweet treats definitely beat flowers, and because they come in sets of three or six, they'll last longer.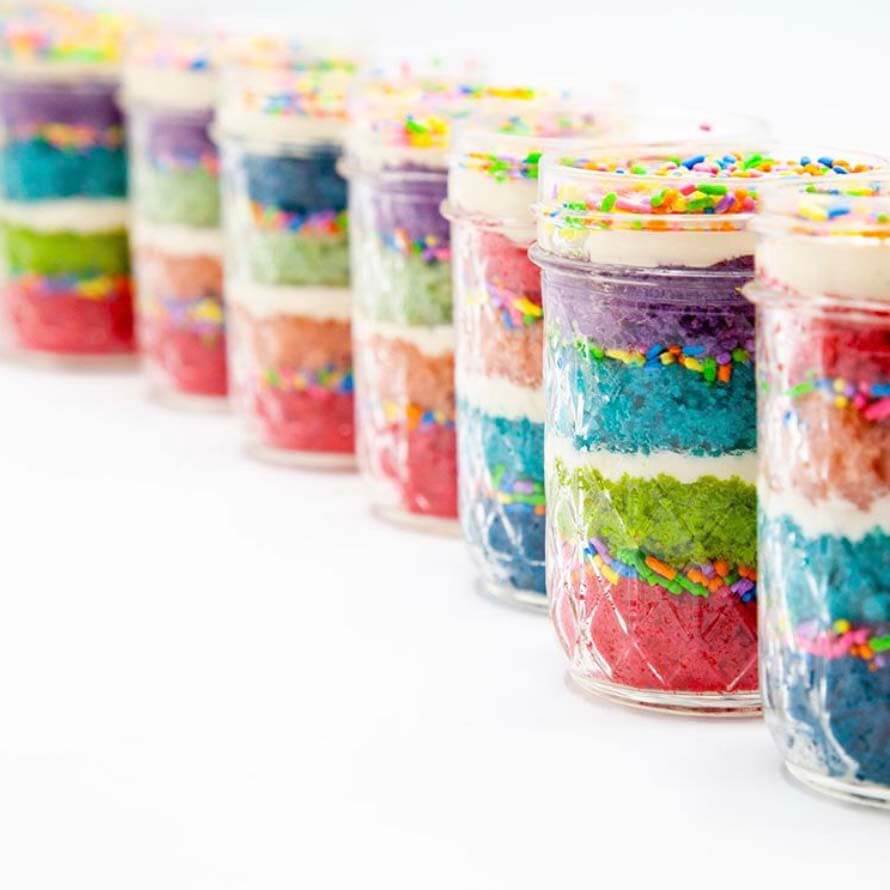 NadaMoo
Ice Cream
If the frozen aisles of the grocery store are still bare, cheer Mom up with a few pints of this beloved vegan ice cream. Ship Mom a five-pack of any flavor combination you choose—from classic Cookies & Creme to decade Chocolate Peanut Butter.
Cornucopia
Popcorn
The current situation has caused us all to revert to snacking more often, and popcorn is sure to satisfy a sudden case of the munchies. These tubs of whimsical popcorn flavors are far more exciting than store-bought microwave packets. Choose from a variety of sweet and savory mixes such as Butter Pecan, Caramel, Cinnamon Toast, Spring Cornfetti, Wild Onion, and Sweet & Smokey BBQ (that last one is a must).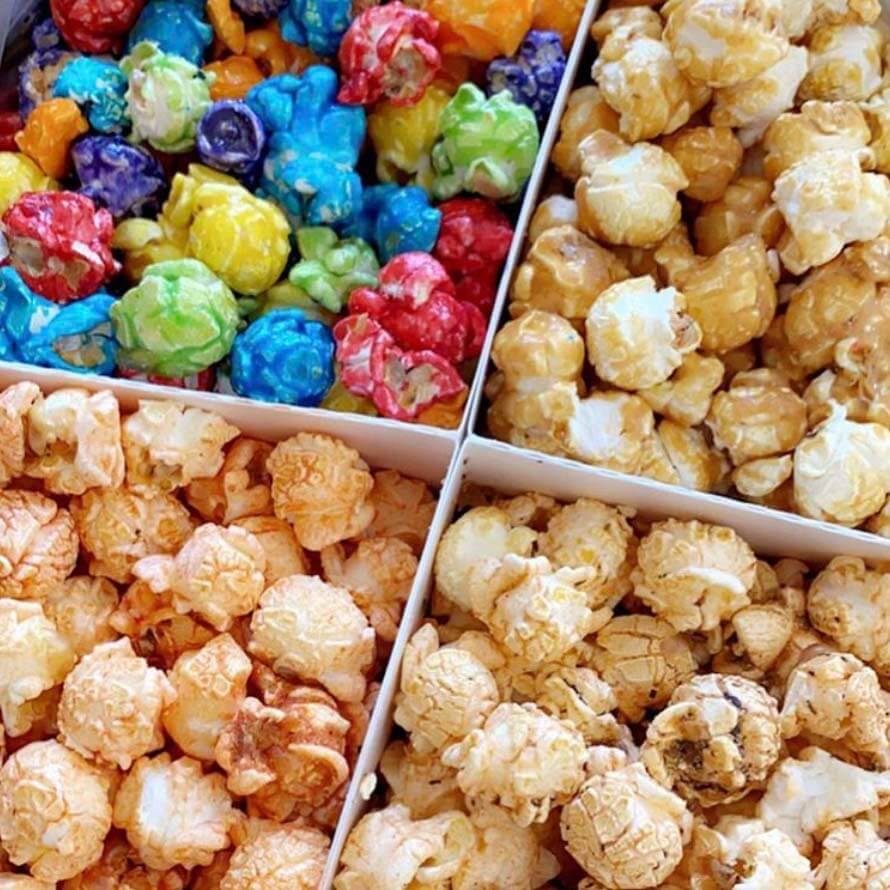 RELATED: 12 Vegan-Friendly Mother's Day Gifts Your Mom Will Love
---
Want even more vegan news, food, and lifestyle content? Subscribe to VegOut LA Magazine or VegOut NYC Magazine!