Whether you're taking a trip to Busch Gardens or exploring the historic Ybor neighborhood, Tampa has no shortage of plant-based options when hunger strikes. From burgers with cheese whiz to beautifully plated Mediterranean dishes, Tampa has become a destination for both vegans and foodies alike. Here are 10 vegan and vegan-friendly restaurants to check out in Tampa, FL!
Pure Kitchen offers vegan grab-and-go options made with clean, organic ingredients, so you can stay on track even on the busiest of days. Choose from dishes like the Cuban Platter (yellow rice, black beans, and plantain) or the Chipotle Black Bean Burger Salad with chili-lime agave dressing. The eatery also offers a variety of baked goods, such as brownies, cookies, and funfetti cupcakes.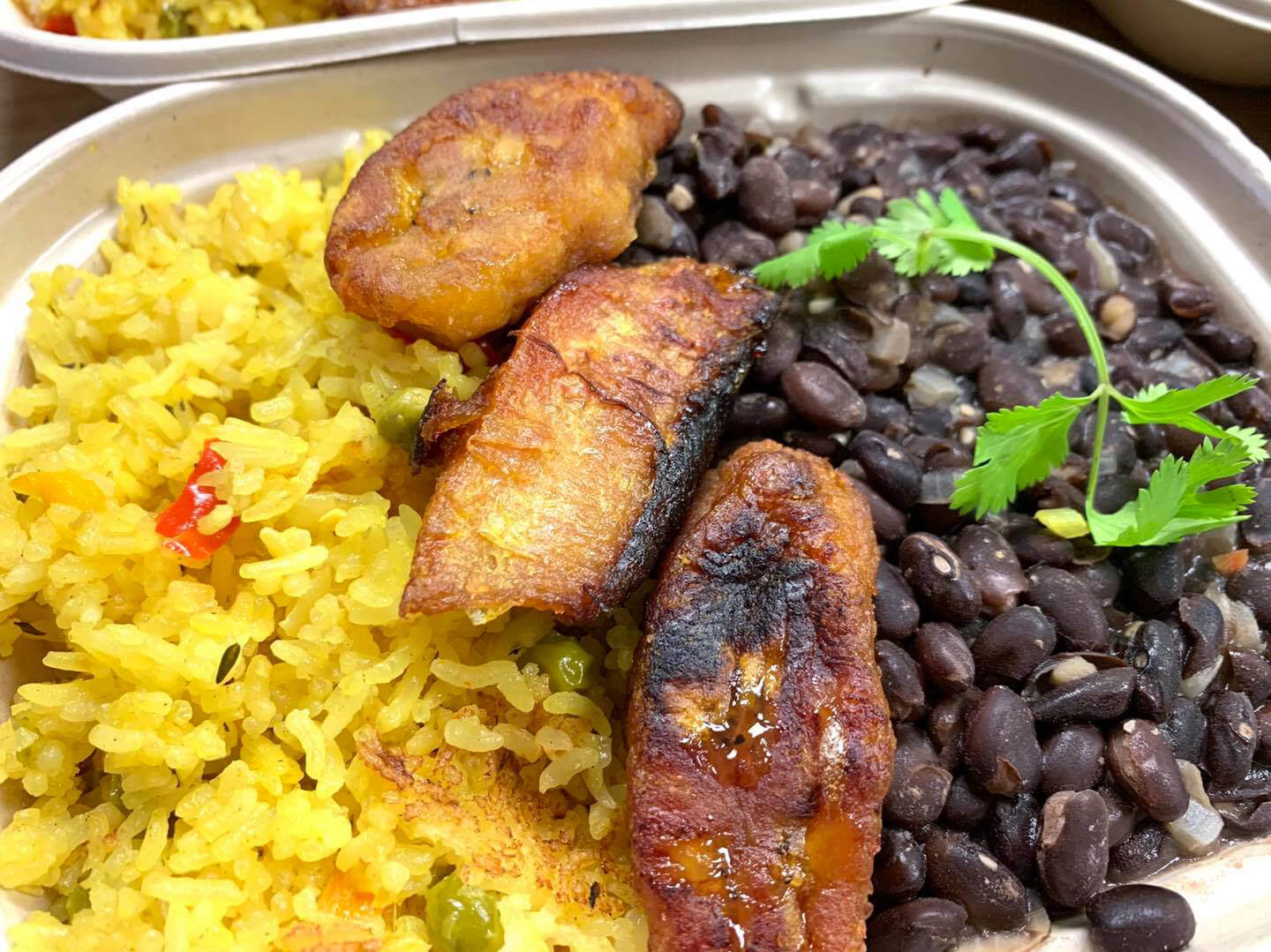 Satisfy your comfort food cravings with the vegan eats being served at Farmacy Vegan Kitchen + Bakery. This fully plant-based quick-service restaurant offers Philly cheesesteaks with chopped Impossible meat, garlic aioli, and cheese. The cheesesteaks can be ordered in classic (grilled peppers and onions), loaded (grilled peppers, onions, and marinated mushrooms), or fuego deluxe (habañero and jalapeño mix). In addition to cheesesteaks, Farmacy Vegan Kitchen also serves burgers, and hot sandwiches like the California Cuban (peppered deli slices, homemade pickles, and Farmacy Cuban mustard on grilled sourdough).
No time for meal prep? LS Organics has you covered! This chic, organic superfood cafe specializes in ready-to-eat meals that you can customize to fit your tastes and preferences. Vegan options include mixed vegetable curry, vegan alfredo, vegan tuna wraps, and more. Order for pickup or delivery by emailing the restaurant directly, or stop in the cafe to choose items from the grab-and-go fridge.
A small vegan gem in the heart of Tampa's Seminole Heights neighborhood, 3 Dot Dash serves up classic fast-food eats with a plant-based twist. The menu features housemade bites like Buff Mac (housemade fried chick'n cutlet tossed in buffalo sauce, topped with cashew mac, ranch, lettuce, tomato, red onion, and pickle), and loaded burgers like the Mushroom Whiz (¼ lb Impossible burger, housemade cashew cheese whiz, sautéed mushrooms, lettuce, tomato, red onion, and pickle). The eatery is located inside of Jug & Bottle Dept., where in addition to vegan fare, diners can also choose from a selection of vegan beers, wines, and more!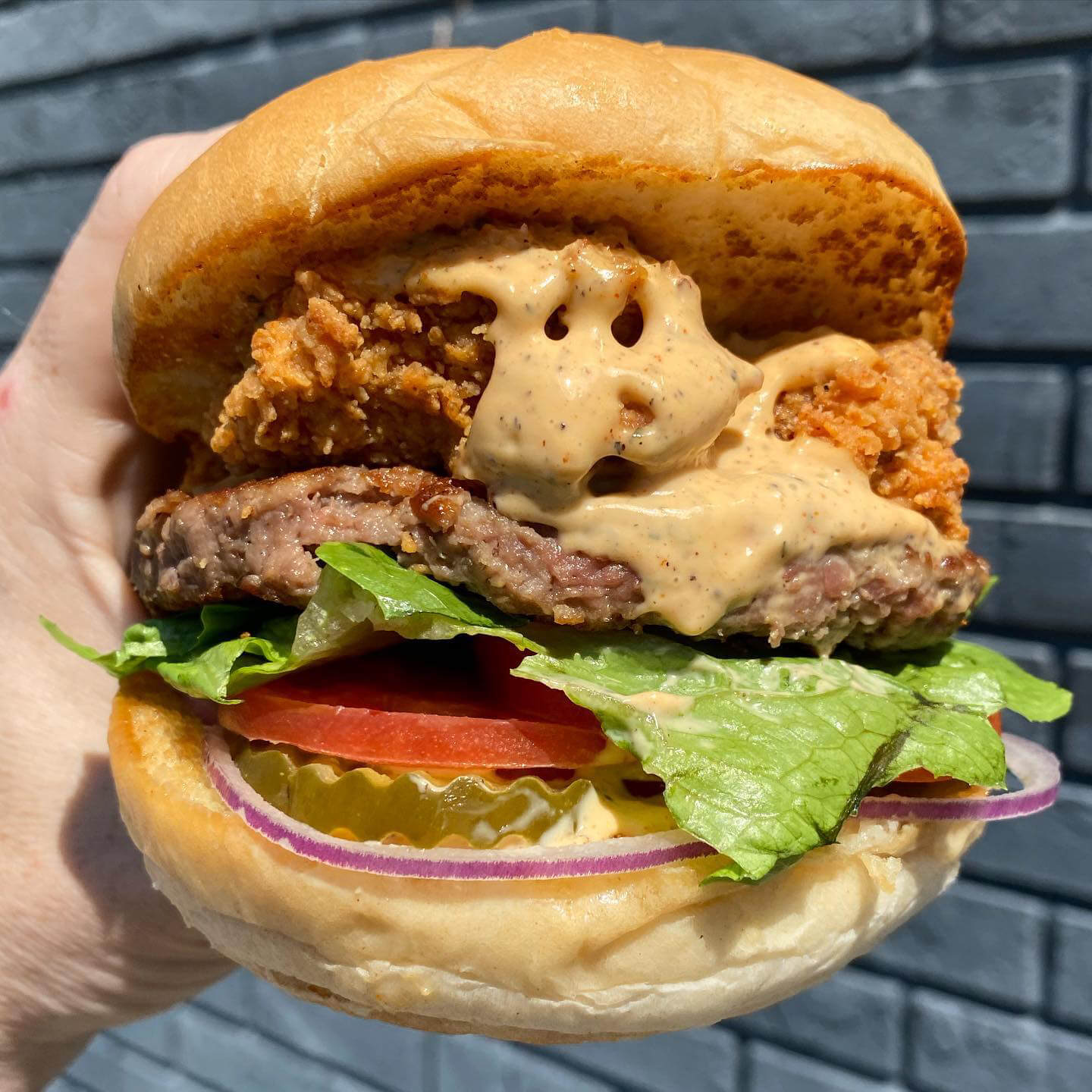 With the philosophy of making "good food that happens to be vegan," Lucy's serves globally-inspired dishes that cater to a variety of palates. The 100% plant-based restaurant offers everything from gyros crafted with marinated and grilled trumpet mushrooms, lettuce, tomato, onion, and tzatziki wrapped in a grilled pita, to banh mi made with grilled seitan, house pickles, radish, jalapeños, and spicy aioli.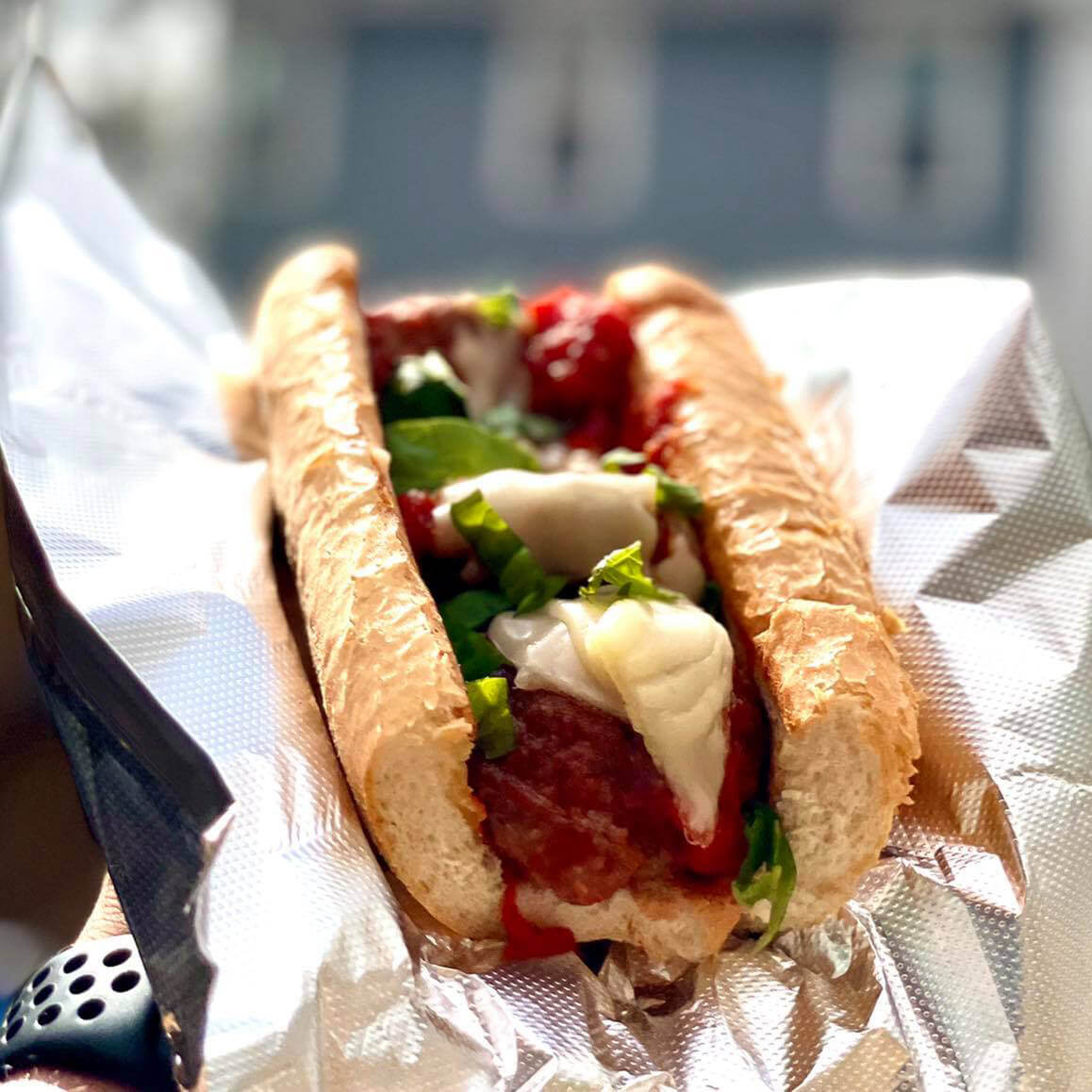 A vegan market and bistro all in one, CORE specializes in plant-based tapas as well as American and international cuisine. Choose from shareable plates like bacon tempeh sliders, cabbage and chive dumplings, and gouda egg bites. Guests can also shop at the market, where you'll find items such as freshly made hummus, pear ginger sangria, and grab-and-go snacks.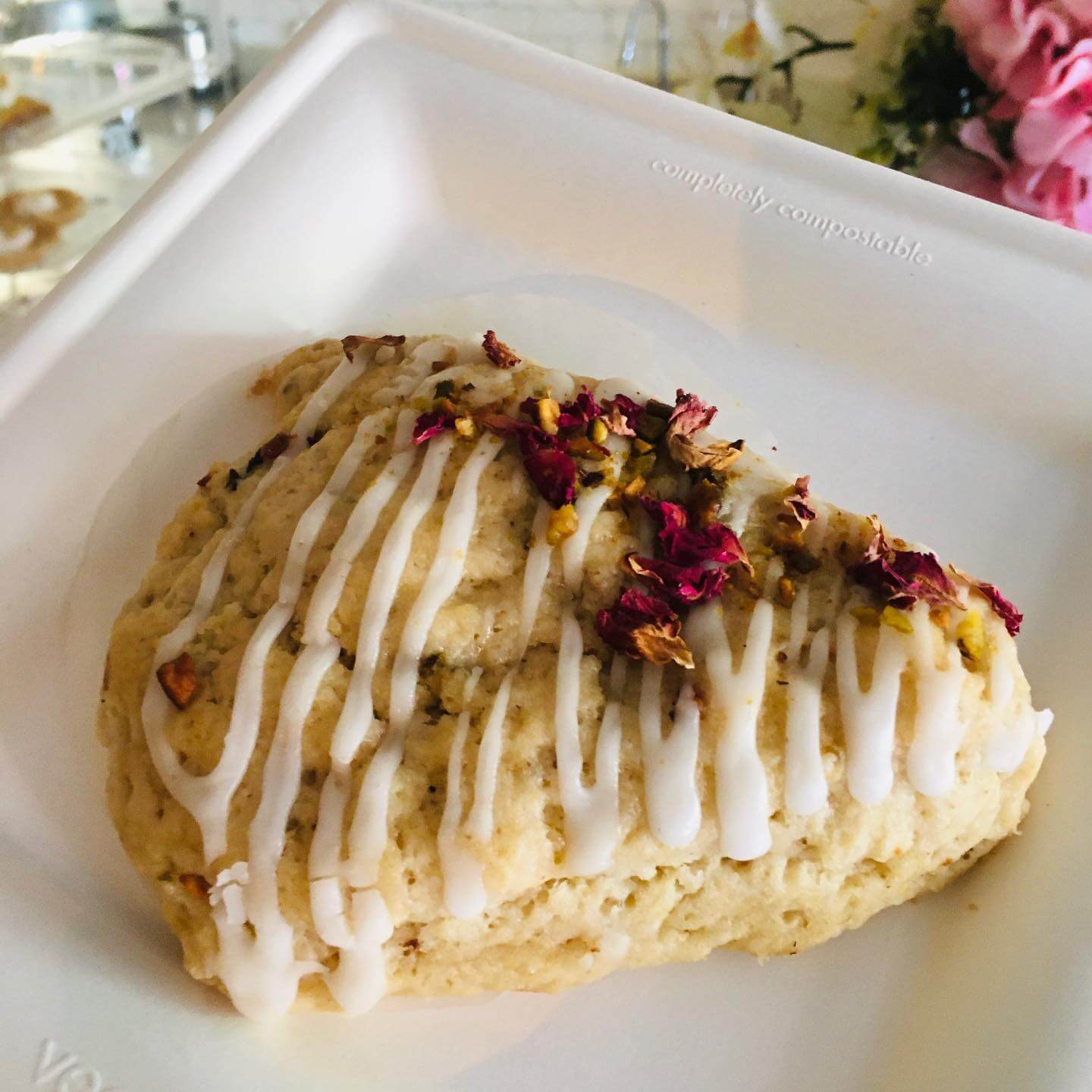 Cider Press has been serving up plant-based eats to locals and visitors in St. Petersburg for the past five years. The fully vegan menu features bites like spicy hummus fries, cauli wingz, chili cheeze tots, po' boys, and French dip sandwiches to name a few. They also offer an all-day brunch menu, which includes unique eats such as the brunch burger (Beyond burger topped with JUST Egg scramble, cheeze, pickles, and hollandaise sauce on a toasted whole wheat kaiser roll, and served with your choice of sausage or seitan bacon).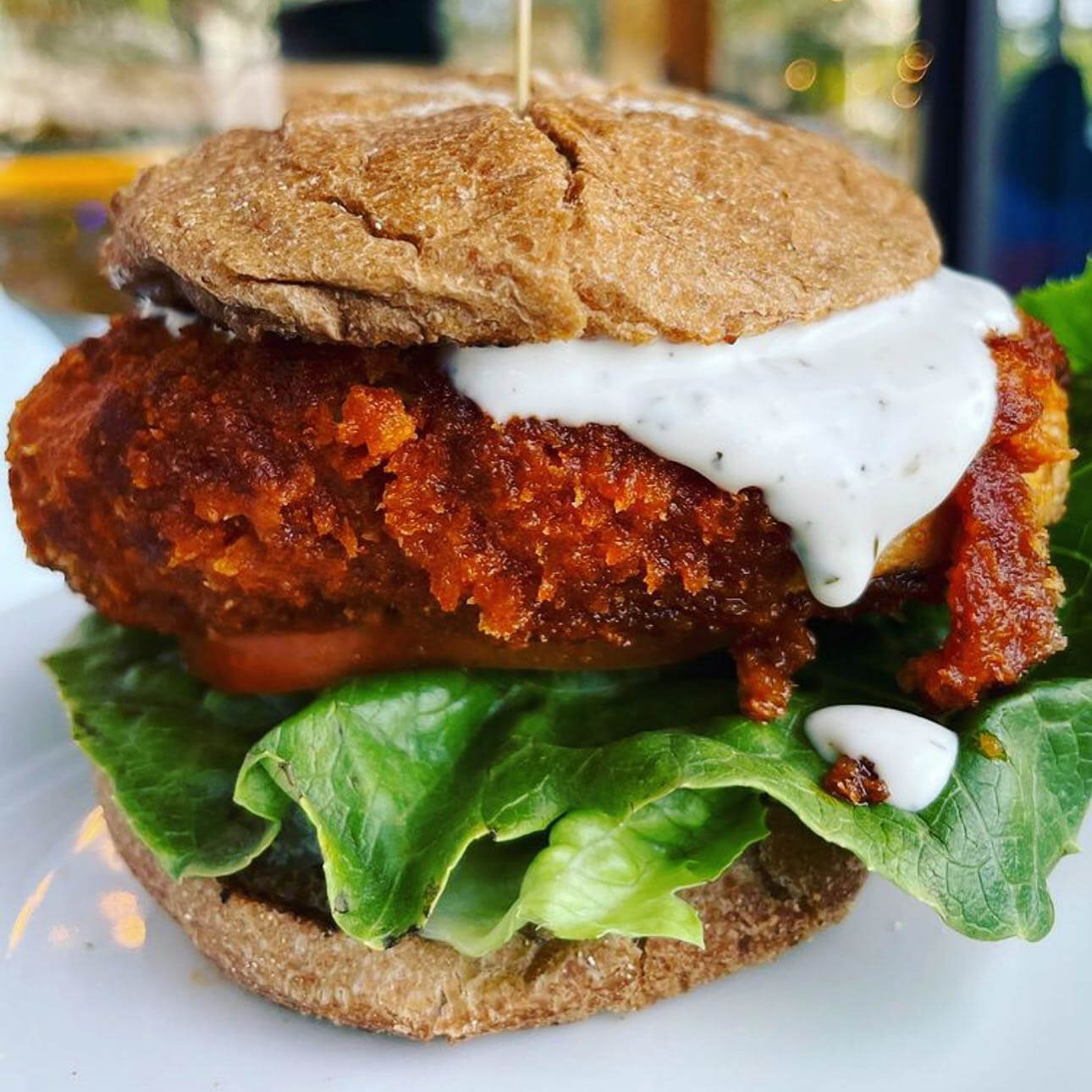 A taste of Southern comfort in Tampa, Dharma Fine Vittles slings plant-based burgers, fried chick'n, chopped salads, and more! Feast on bites like the Nashville "Hawt" (Nashville dipped and fried chick'n with bread-n-butter pickles and topped with Alabama white BBQ slaw), and the Brew Burger (blackened burger smothered in cashew beer cheese with purple cabbage, crispy onions, garlic pickles, and Cajun remoulade). Each combo comes with a Comfort Fixin, which includes your choice of cheesy curly fries or Cajun boiled peanuts. You can also upgrade to a Fancy Fixin for a $1 upcharge, which includes mac 'n' cheese (traditional, garlic, or buffalo varieties) or crispy brussels sprouts.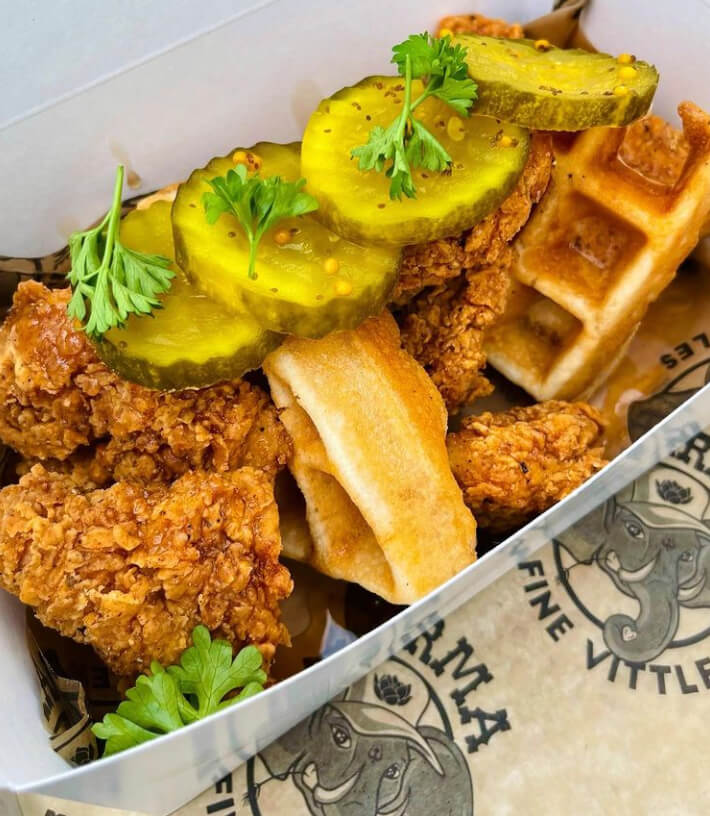 With over 200 locations in 35 countries, Loving Hut claims to be one of the fastest-growing vegan restaurants. Their Tampa menu features both American and globally-inspired dishes, such as chick'n BBQ wraps, vegan drumsticks, vegan sushi, and pho. Be sure to check out the dessert menu, where you'll find vegan cheesecake, organic carrot cake, chocolate cake, cookies, and brownies.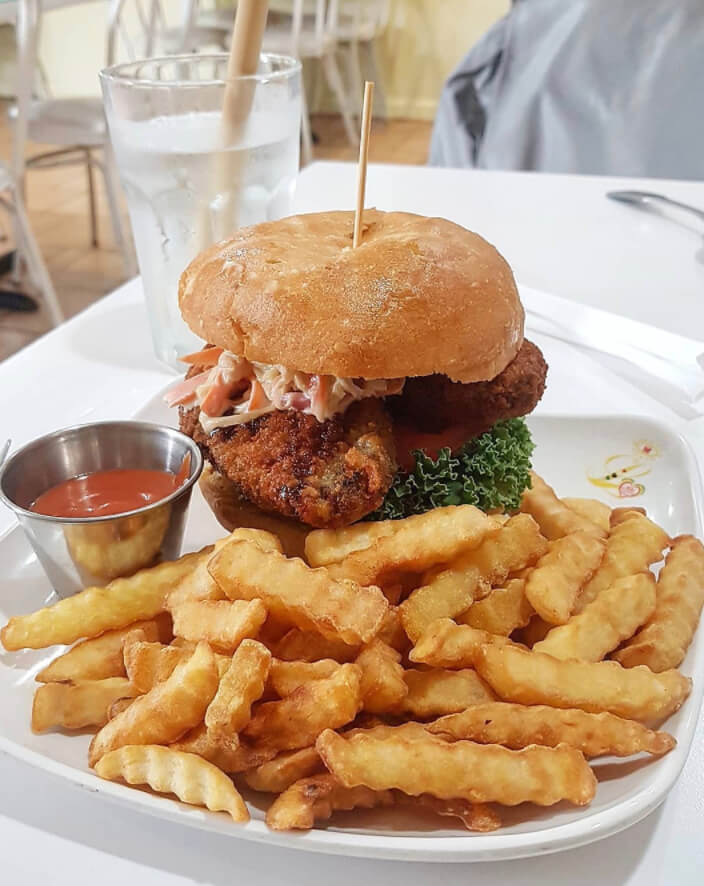 Photo credit: @phyliciajoykloes on Instagram
A hummus-lover's dream, this vegan-friendly eatery serves Meditteranean dishes such as hummus, baba ganoush, tabbouleh, couscous, and quinoa salads. Each of The Meditteranean Chickpea's homemade hummus varieties can be added to a falafel wrap, falafel bowl, or can be eaten as a snack with pita bread.