Back
10 Store-Bought Vegan Super Bowl Snacks
Whether you watch the game at the edge of your seat or you root for the commercials and halftime show, there's no denying that Super Bowl snacks are a game-time necessity. If you're like us, you try to offer a good variety of finger foods, chips with dips, and other crowd-pleasing favorites. Here's our list of 10 vegan snacks you need at this year's football festivities.
Penne Straws
Pasta during the Super Bowl? All signs point to yes, especially when the pasta comes in crunchy and snackable crisps. Choose from flavorful options like Sweet Pepper, Marinara, Lemon Garlic, and Cinnamon Churro. Note: The Mac 'n Cheese flavor contains milk.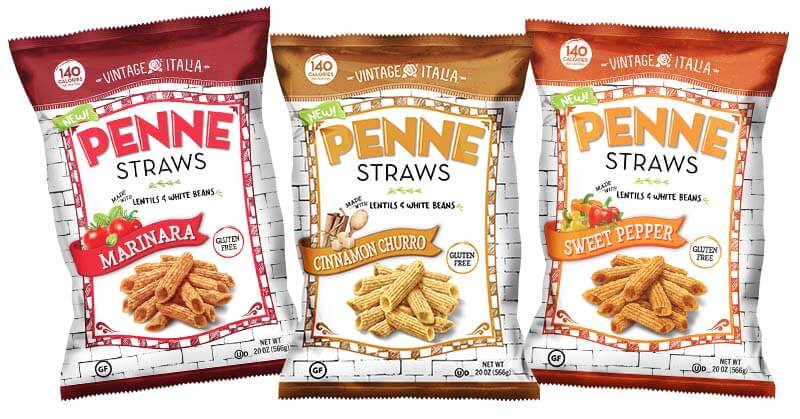 Buffalo Cauliflower
Buffalo flavored anything deserves a spot in our Super Bowl spread! And these cauliflower wings are no exception. Lightly coated in crunchy panko crust, these crispy snacks are perfect for our gluten-free guests as well. Just bake and serve.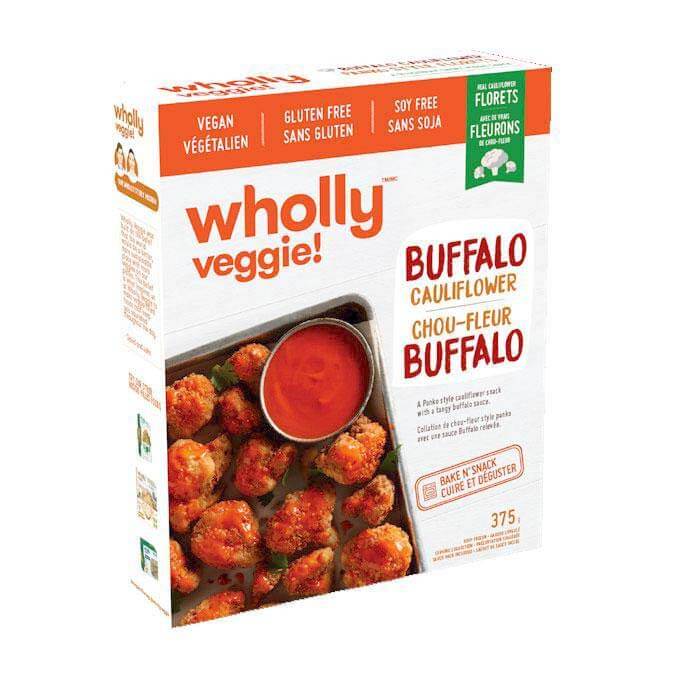 Plant Based Queso Style Dip
Made from crazy good ingredients like cauliflower, bell pepper, and almonds, this queso dip belongs at Super Bowl parties nationwide. This whipped, cheesy goodness was made for dipping veggies, dunking pretzels, and smearing on chips.
Grainless Tortilla Chips
When in need of a tasty chip for all of our celebratory dips, we reach for Trader Joe's Grainless Tortilla Chips. They're crunchy, salty, and gluten-free! Pair them with vegan queso, hummus, and salsa, or whip up epic vegan nachos for the game.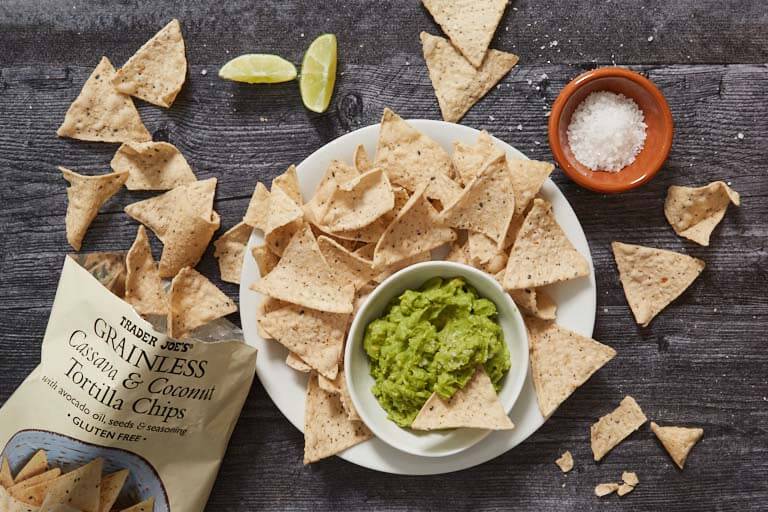 Pizza Bagels
Rekindle your love of mini pizzas with these nostalgic bites. Available in both pepperoni and cheese varieties, these snacks are a crowd-pleaser for all ages. Pair them with your favorite plant-based ranch or serve as is among your other Super Bowl faves.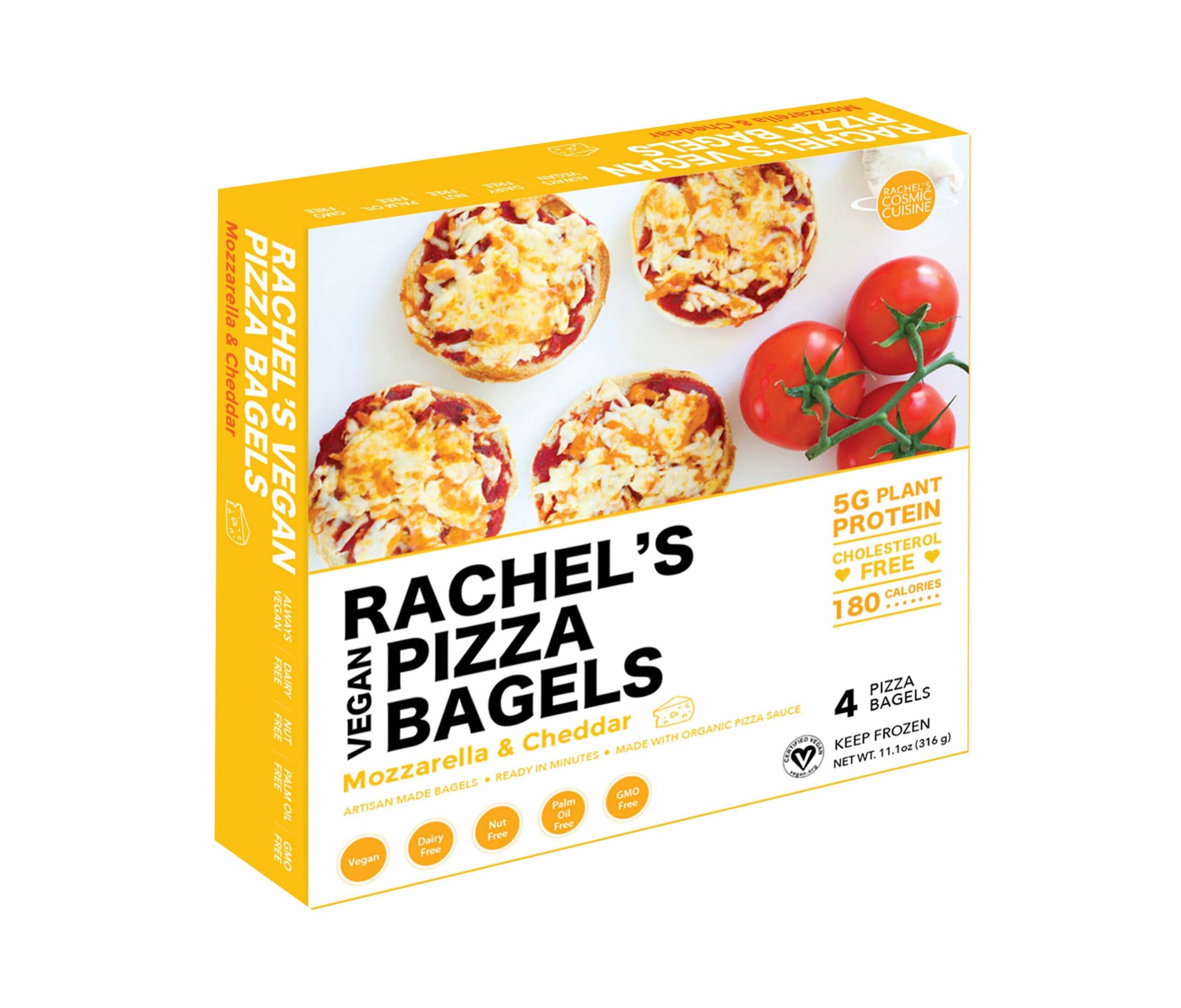 Oat Butter Veganpop
Vegan Rob's, the company that brought us craveable plant-based puffs and stackable crisps, has a new snack on the docket. Creamy oat butter meets crunchy popcorn for an irresistible salty indulgence. Grab a bag for your football party ASAP.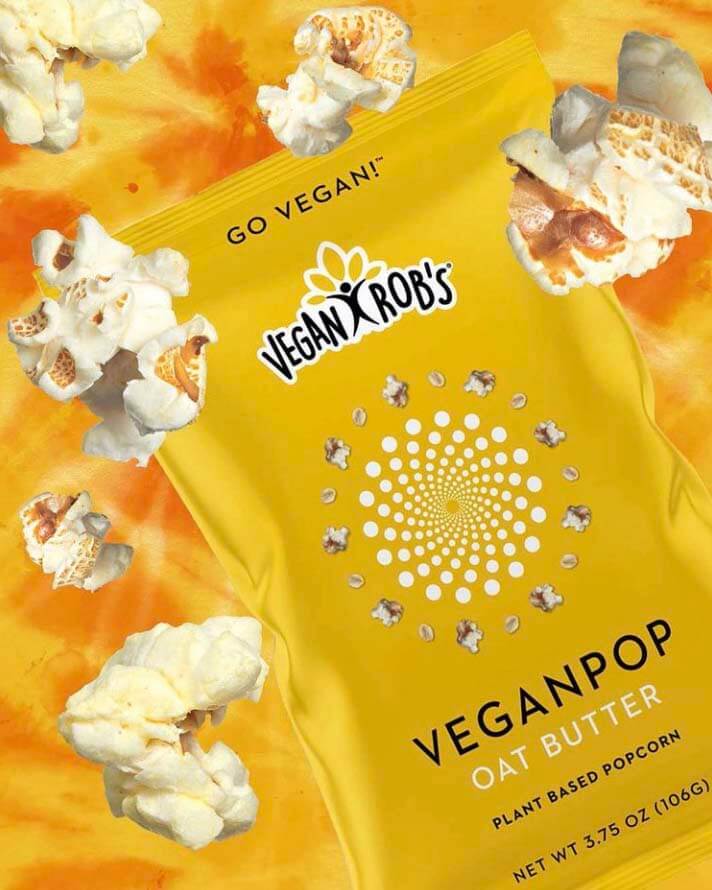 Vegan Taquitos
Choose from chicken, beef, or chorizo and black bean taquitos for your bowl bash, or snag them all for the ultimate Tex-Mex variety. Dip and dunk these crowd-pleasing rolled snacks in guac, salsa, or vegan sour cream.
Spinach Bites
Although spinach is the first ingredient, these crunchy bites are far from "rabbit food." Made with additional ingredients like carrots and potatoes, these oven snacks are great for veggie lovers and nonbelievers alike.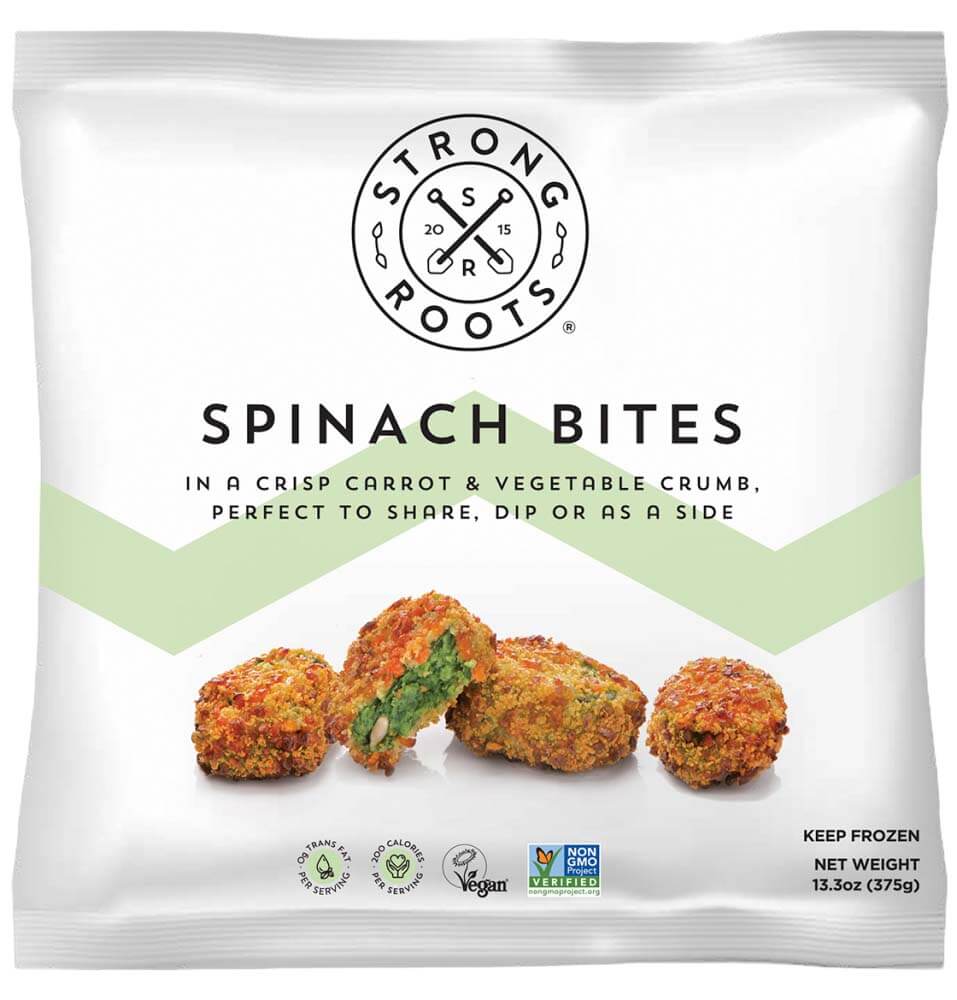 Chunky Guacamole
Made with chunks of real Hass avocado, tomato, onion, and cilantro, this dip will have you rockin' out with your guac out. Every football party needs a good dip, and Wholly Guacamole is where it's at!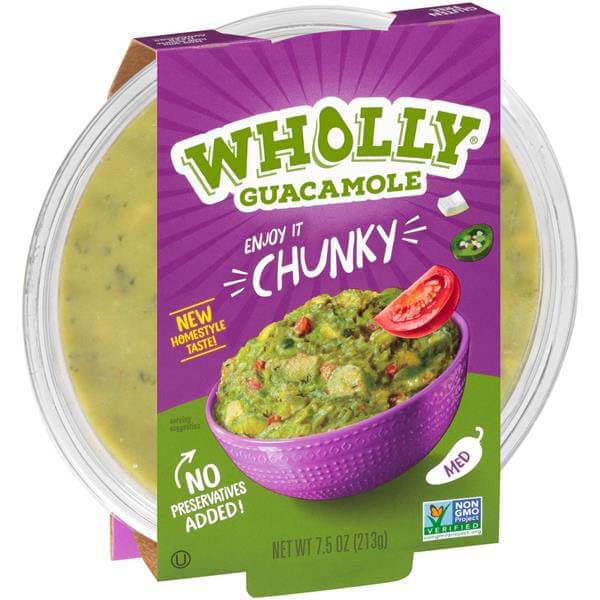 BBQ Porkless Pockets
For an individual snack that you're not guilted into sharing, grab a meatless BBQ pocket from Gardein. Imagine a soft bun stuffed with tangy porkless meat all to yourself. Bonus: It's ready in two minutes, perfect for a commercial break nosh.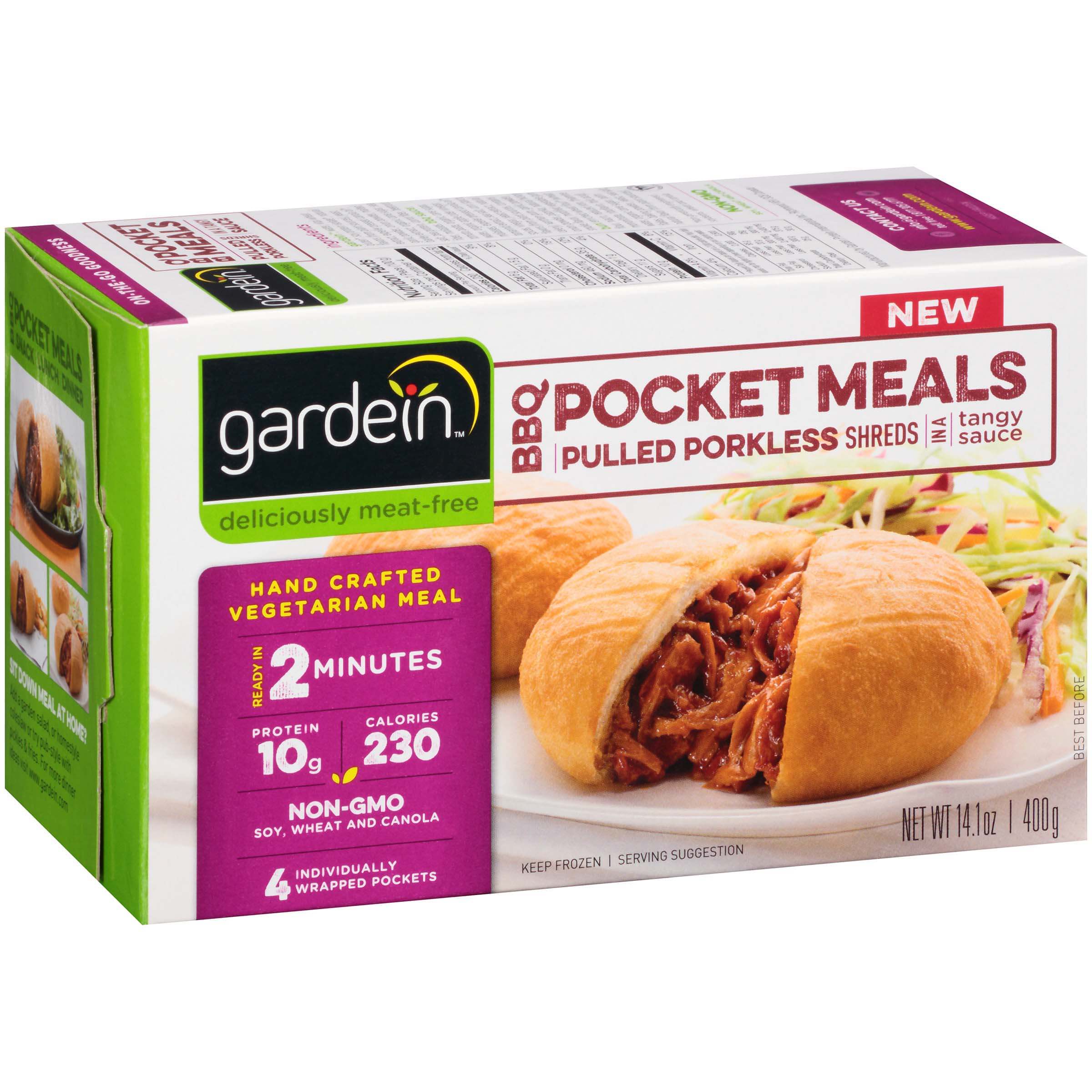 Feature image: Pasta Snacks Penne Straws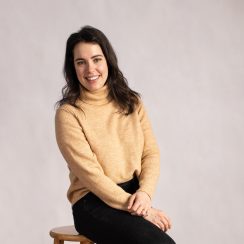 More from VegOut
Subscribe Now
Get the premier vegan food and lifestyle magazine delivered to your door (or inbox!)
Order the magazine!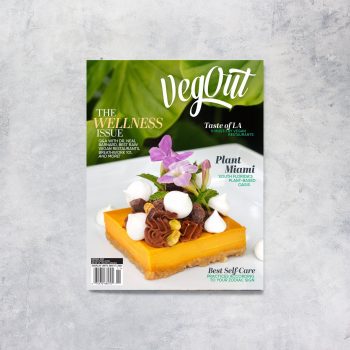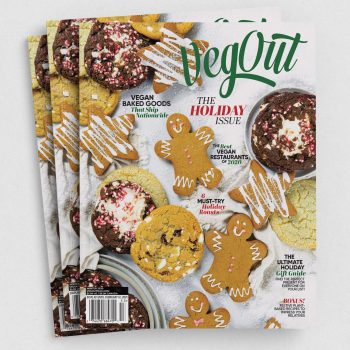 Navigation