Cauliflower—the antioxidant-packed veggie that has transformed into hash browns, Alfredo, and a whole lotta snacks! The cauliflower glow-up is real and we are here for it! We're honoring this cruciferous veggie with a list of cauli creations that actually taste good! Check out these 10 vegan cauliflower products you need to try next.
RELATED: 10 Vegan Frozen Meals for Your Busy Life
---
Want even more vegan food, news, and lifestyle content? Subscribe to VegOut Magazine!
Vegan Rob's
Probiotic Cauliflower Puffs
Road trip snack: check! First they crunch, then they melt in your mouth. Not only are these snackies irresistible, they are packin' B vitamins and probiotics!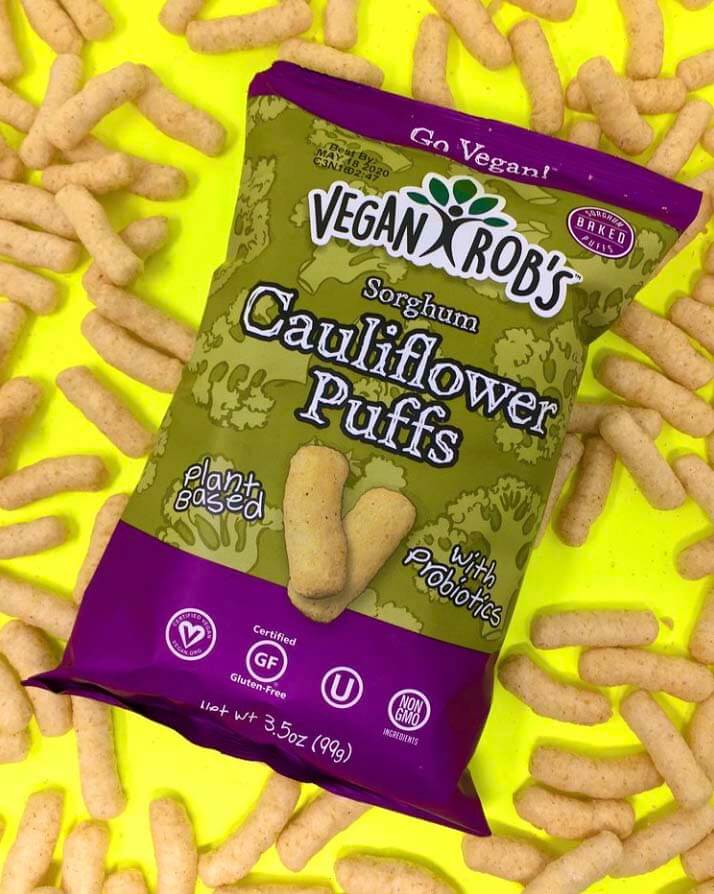 From The Ground Up
Cauliflower Cheddar Crackers
Ah, the salty crunch of sweet nostalgia. These cheddar flavor crackers are great for kids and adults alike! Can you believe cauliflower is the first ingredient? They totally had us fooled!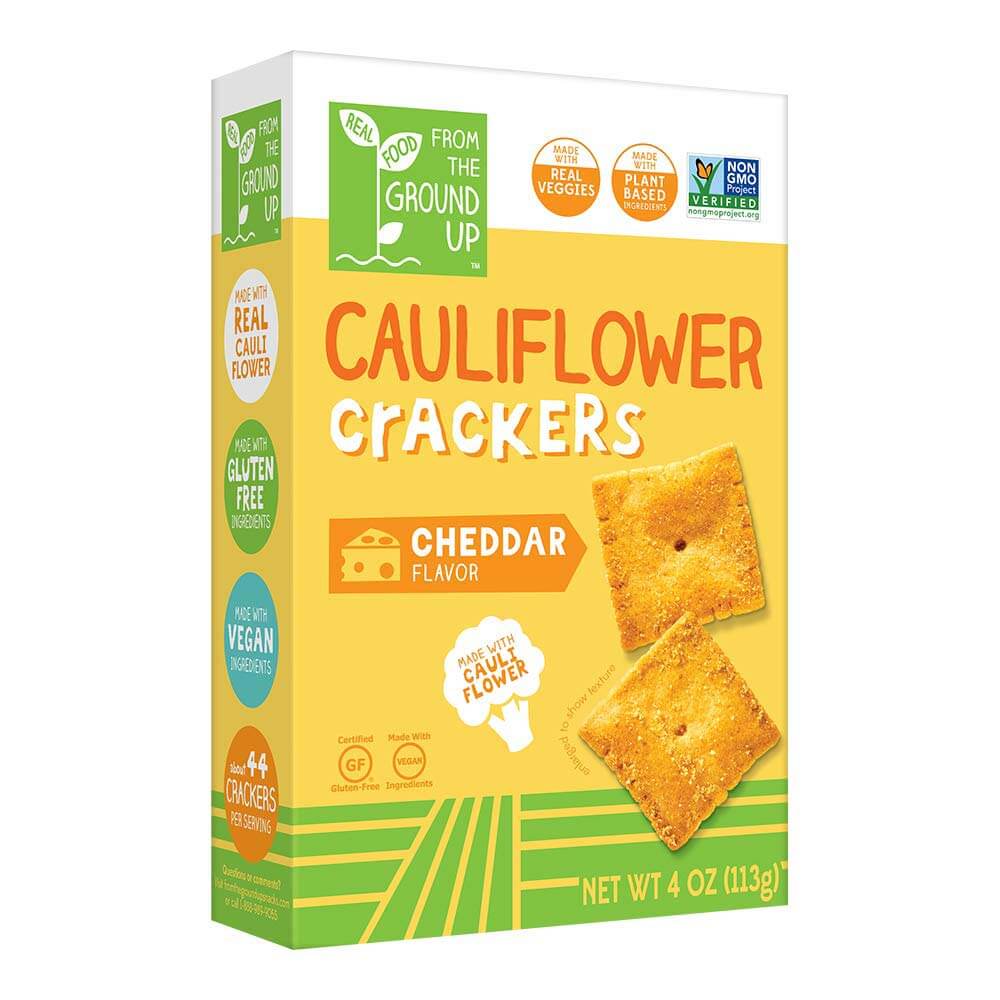 Trader Joe's
Cauliflower Gnocchi
Pronounced like NYOK-kee, these dumpling-like bites are made in Italy! Simple ingredients and endless preparation methods have us adding this freezer bag to our cart during every TJ's trip.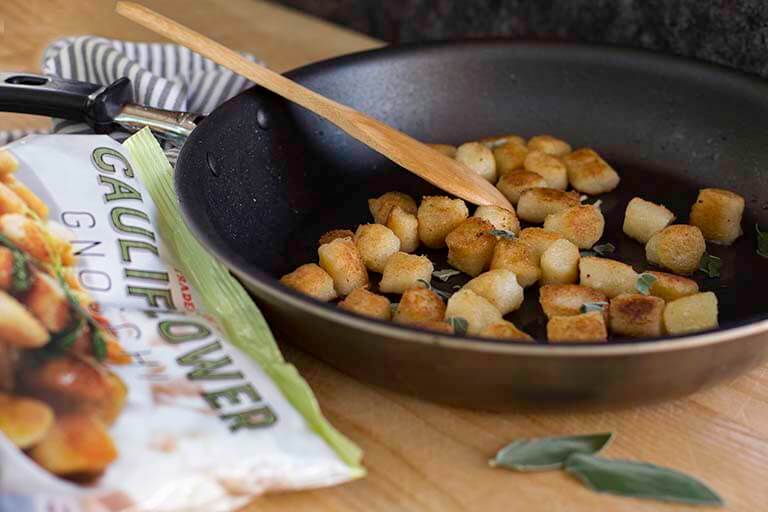 Rhythm Superfoods
Organic Cauliflower Bites
Buffalo ranch without a drop of dairy? Sold! These zingy bites make for a great snack or topper for soup, salad, and beyond. Find these bites in Sea Salt and White Cheddar, too.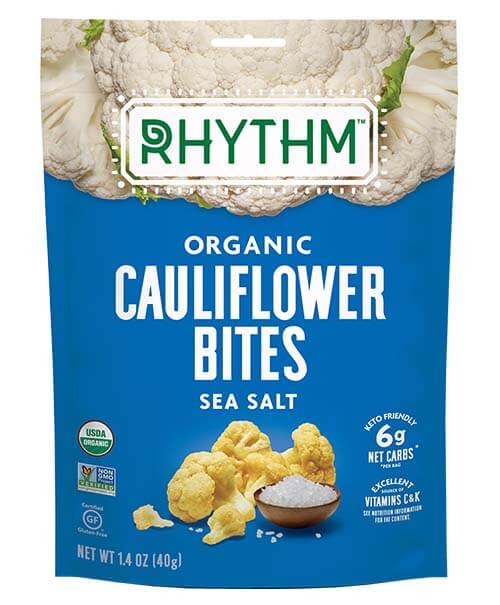 Sweet Earth
Cauliflower Mac
Packing 8 grams of protein, this comfort meal of twisty pasta, cauliflower florets, vegan cream sauce, and toasted bread crumbs is what work lunch dreams are made of. BRB—raiding the freezer aisle.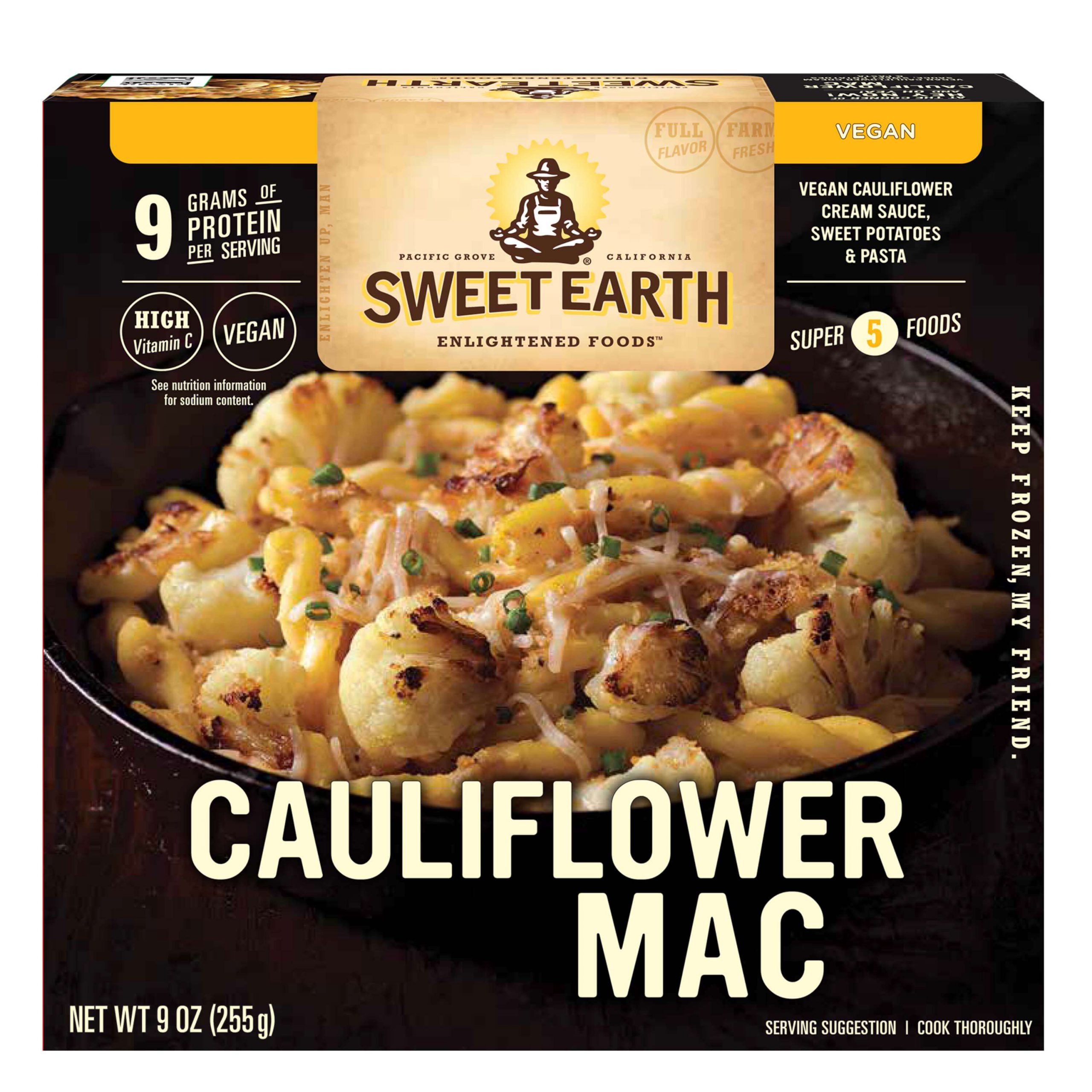 Strong Roots
Cauliflower Hash Browns
Let's make all-day breakfast a thing! These potato and cauliflower hash browns are perfect for it. Try on their own or use them in a plant-based breakfast sandwich with vegan sausage.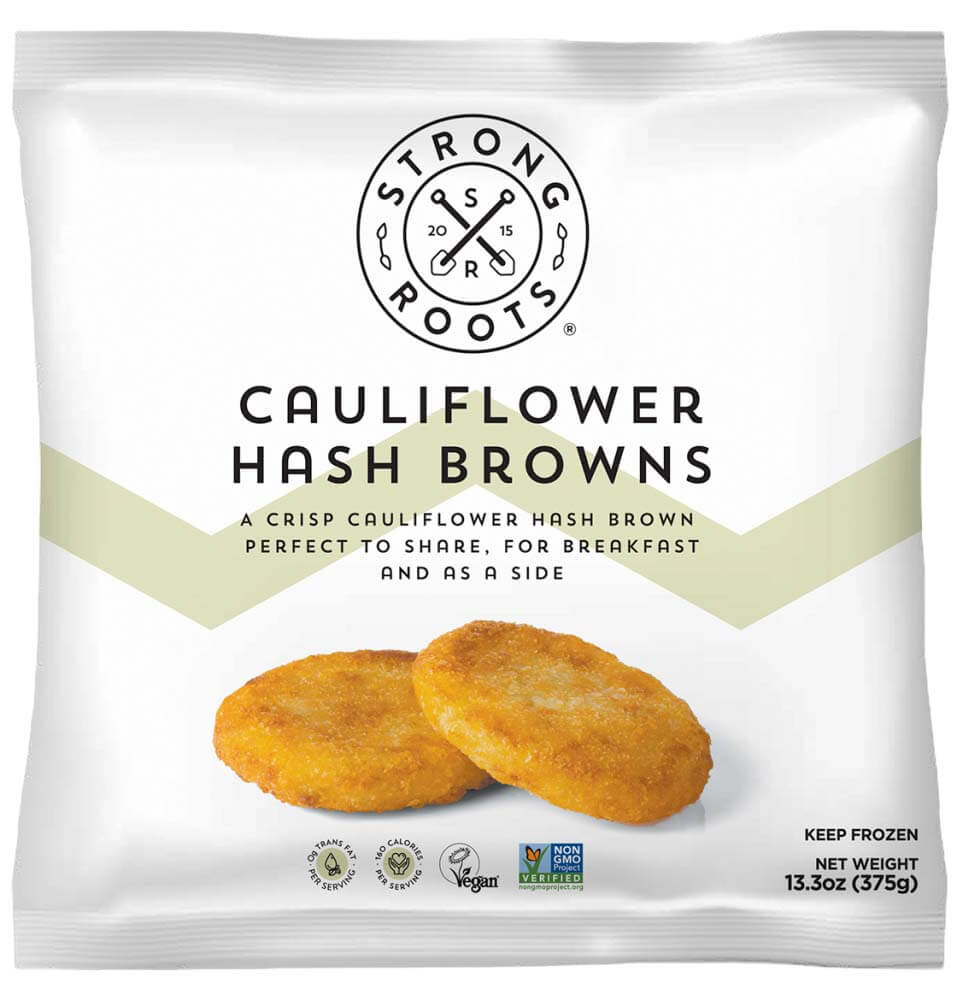 Do Anything Sauce
Cauliflower Alfredo
We see your plain noodles, and we raise you Alfredo made from veggies! This creamy, spoonable sauce is an excellent way to sneak in some vegetables while enjoying your favorite comfort classics.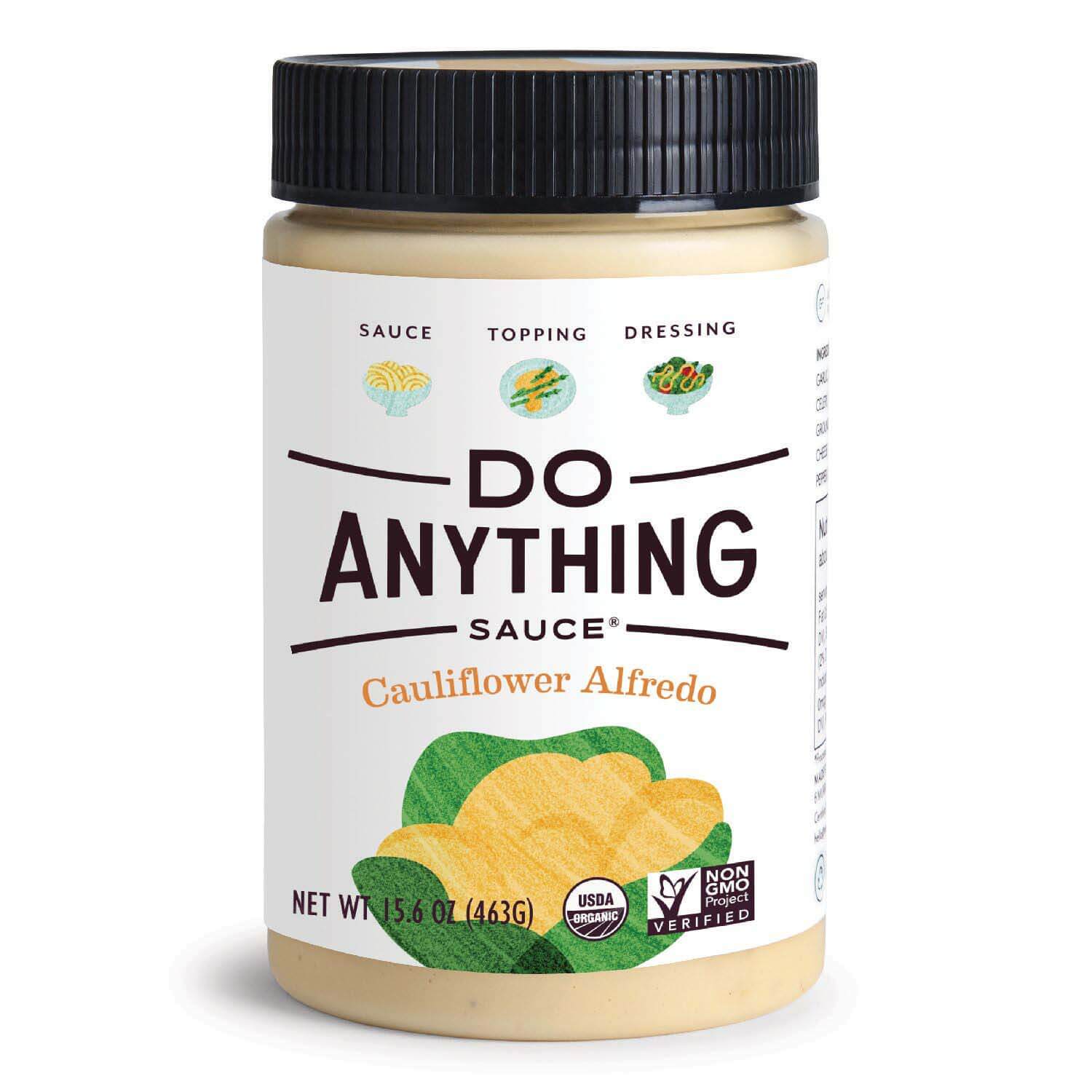 Hippie Snacks
Cauliflower Crisps
Cauliflower crisps made with real cauli and a variety of seeds? Snack goals! Available in Cheeze, Ranch, and Original, these crisps hold their own when dipped or dunked in your fave plant-based condiment.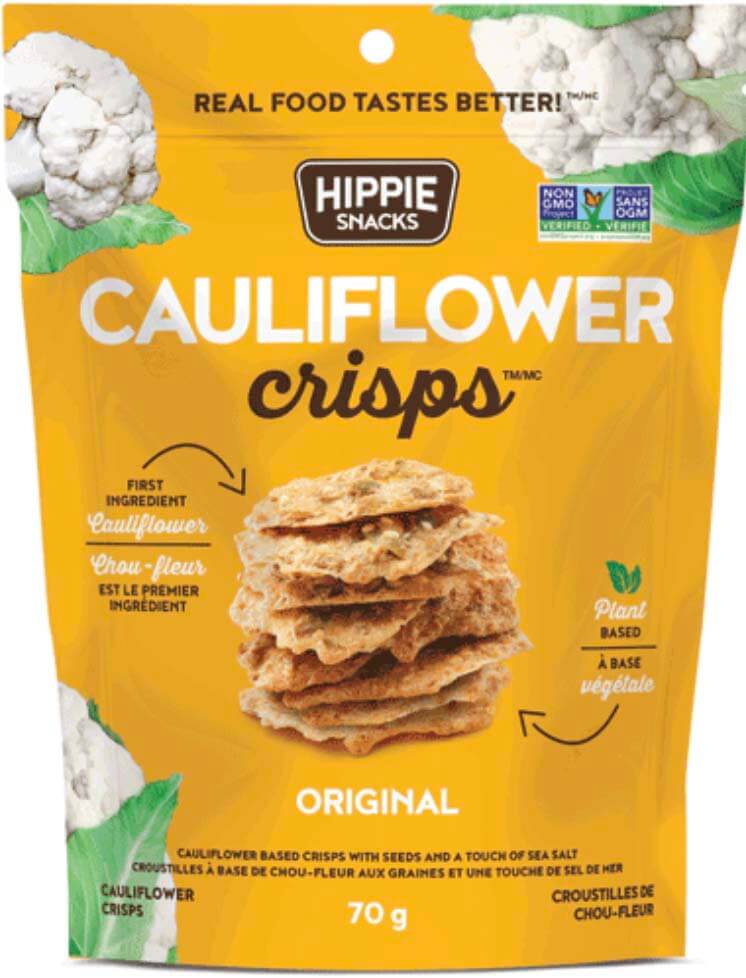 Wholly Veggie!
Cauliflower Wings
Available in Buffalo and Ranch varieties, these Cauliflower Wings are the air-fryer snack of our dreams! Appetizer party for one, coming right up.
Caulipower
Cauliflower Tortillas
You've got the power—the caulipower, that is. Try out these vegan and gluten-free tortillas for your next quesadilla or sandwich roll-up endeavor. And that's a wrap.