Back
10 Spots for Vegan Milkshakes in Los Angeles
Ice cream, donuts, and cakes always get attention when it comes to naming favorite desserts, but you can't forget about milkshakes. So head on down to these spots because they're sure to have you singing, "My (vegan) milkshake brings all the boys to the yard … "
Sage Vegan Bistro
Culver City, Echo Park, and Pasadena
Fully-vegan Sage has a total of six different shake flavors; choose from classic flavors, like chocolate, vanilla, or strawberry, or venture out and try their Jackfruit "Date," Coffee (cold-pressed), or Almond Butter and Banana flavors. All their shakes are made with coconut soft serve and house-made raw coconut milk. There is also the option of adding banana or kale to any of these for $1 extra.
The Vegan Hooligans
Eagle Rock
The Vegan Hooligans is a vegan pop-up that serves up vegan diner food in Eagle Rock, on Friday, Saturday, and Sunday from 6pm-10pm. Along with items like melts, burgers, and fries, they've got a Berry White Shuga Shake that's made with Cocobella strawberry ice cream, Madame Shugah Shug White Cookie (white chocolate macadamia), almond milk, coconut whip, and strawberry drizzle. It's gluten and soy free!
Hug Life
Garden Grove
Hug Life is a vegan ice cream shop in Garden Grove. They've got the option of making any of their ice cream flavors into a milkshake. Try flavors like their Matcha Monster, Sesame Street, Banana Boy, or Reese's Peaces, to name just a few. Also, you can add toppings, drizzles, or whipped cream on top for $0.75 extra each.
Suncafe
Studio City
Suncafe, a vegan café in Studio City, offers five different shakes to choose from, which are made cashews and agave, but they can also sub almonds for the cashews and dates for the agave. Their flavors include Sweet Kale, Cacao Superfood, Strawberry Superfood, Mint Shamrock, and Coffee Date.
Flore Vegan
Silver Lake
Flore Vegan has three shake options. Their Raw Chocolate flavor consists of cacao, almond, agave, and banana. The Peanut Butter Hemp is made of peanut butter, hemp protein powder, almond milk, and banana. And their Raw Coconut is made with coconut meat, coconut milk, agave, almond, and banana. You can add hemp protein powder, cacao, or mangosteen to any of these for $1.00 extra.
Yoga-Urt
Glendale
Yoga-Urt may be known for their vegan, gluten-free, and soy-free soft serve, but they've also got some epic shakes–their Salted Caramel Brownie Shake and their Peanut Butter Brownie Shake. Both are topped with brownies by Charlie's Brownies.
Follow Your Heart Cafe
Canoga Park
You probably see their cheeses and Vegenaise at the market, but did you know Follow Your Heart has a market and vegetarian café in Canoga Park? And at that café of theirs, they've got plenty of shakes, all of which are available vegan–Peanut Butter, Fresh Banana, Date, Carob, Chocolate, Chocolate Mint, Coffee, Mocha, High Protein, and Fresh Strawberry. You can also combine any of the flavors for $0.75 extra.
The Punchbowl
Los Feliz
The Punchbowl is a café in Los Feliz that's almost all-vegan, with the exception of honey and bee pollen that are in two of their shakes, but you can substitute. Their flavors include Banana, Date, Chocolate Frost, Halva, The Gold Idol (mango and turmeric flavored), Turkish Coffee, Sweet Tart, Rita Hayworth (strawberry and rosewater flavored), Honey Bee (strawberry banana), and Power Mint. Just be sure to sub out the raw honey and bee pollen, if you opt for the Rita Hayworth or Honey Bee.
The Straw: Modern Milkshakes
Costa Mesa
The Straw in the OC is a milkshake shop that's not all-vegan, but they are pretty accommodating; a couple of their flavors can be made dairy-free, and that indeed means vegan. For example, one of these options is their Rosie Jetson flavor, which is a strawberry milkshake infused with rose water.
Real Food Daily
Pasadena and West Hollywood
If you look at vegan restaurant Real Food Daily's drinks menu, you'll find out that they also have a lot of milkshakes to choose from. They're all made with organic coconut milk ice cream and hemp milk. Besides simple ones, like Chocolate, Vanilla, and Chocolate Peanut Butter, they've got Salted Caramel, Strawberries & Cream, and Cookies & Cream.
Symphony Barnes
@symphonybarnes
Symphony is a Southern California native who is passionate about health and wellness. She enjoys writing, living in California, and sharing her vegan lifestyle. Symphony graduated from Pepperdine University with a Bachelor of Arts in Journalism.
Articles by Symphony
More from VegOut
Subscribe Now
Get the premier vegan food and lifestyle magazine delivered to your door (or inbox!)
Order the magazine!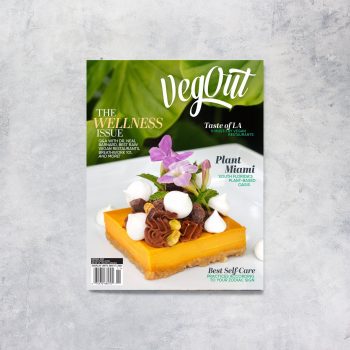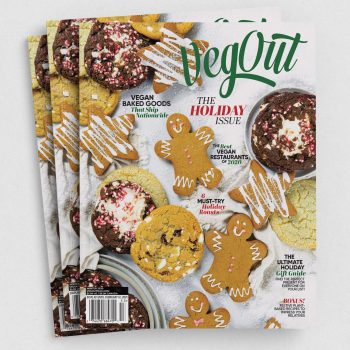 Navigation