Back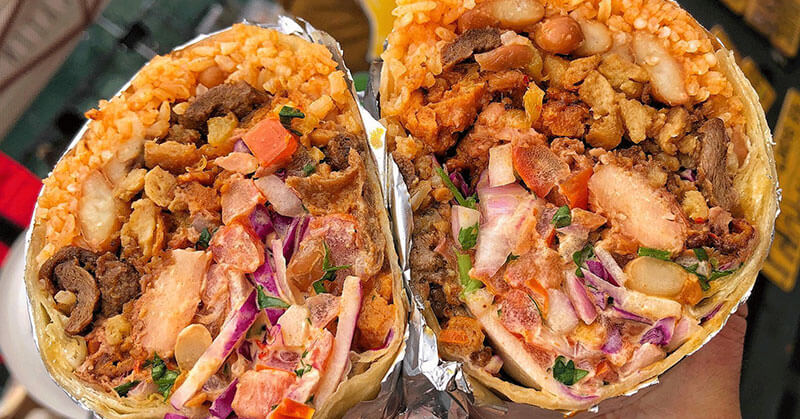 10 Spots for Vegan Burritos in Los Angeles
Looking to expand your vegan burrito horizons? Read on to discover some great spots where you can find vegan tortilla-wrapped goodness in the Los Angeles area.
Cena Vegan
Pop-up
Along with tacos, nachos, plates, and more, this fully-vegan cart, serving up Latin American flavors, makes amazing burritos. And they don't just have one standard burrito option, either! You can customize your order, choosing what kind of plant-based meat—carne asada, pollo asada, al pastor, or carnitas (gluten-free)—to stuff your huge flour tortilla with, along with the included refried beans, rice, pico, and salsa that comes in every burrito. Add extra meat and guacamole to make all your burrito dreams come true.
Doomie's #NextMex
Hollywood
At Doomie's Mexican branch—Doomie's #NextMex—you can get a burrito with their asada, pollo, carnitas (gluten-free), al pastor, chile verde mole chicken, Korean BBQ, or Baja artichoke. Whew! That's a lot to choose from. Then, select wet style or as a chimichanga for $2 or $1 extra respectively. Take it up a notch and make it a combo for only $3.50 extra, and you'll get beans, rice, and a salad with it too.
Vegatinos
Pop-up
With seven plant-based "meat" options—al pastor, chickin, jackfruit carnitas, jamaica/tinga, chicharron, suadero, and asada—Vegatinos is another spot with plenty of different options to create your own vegan meaty burrito. Their standard burrito is a flour tortilla served with your choice of meat, plus beans, rice, pico de gallo, cabbage, and chipotle mayo. They also have their Al's Special Burrito, which includes chickin, al pastor, and jackfruit, as well as their Al's Special Burrito Deluxe, which includes 4 plant-based meats.
Organix LA
Eagle Rock
Organix is an alternative grocery store with a fully-vegan deli. For burritos, they've got the "Poncho" (features a filling of vegan carne asada made of mushrooms), the "Gringo" (with grilled vegan chicken), and their "Barbacoa" (stuffed with vegan barbacoa made of jackfruit). In addition to the "meats," the burritos have other usual fillings such as veggies, rice, and beans. Additionally, enjoy the option of adding avocado, vegan cheese, kale, vegan bacon, and/or extra meat for $2 extra each.
Sage Vegan Bistro
Culver City, Echo Park, and Pasadena
At Sage, they've got their Brazilian Burrito and their Festival Burrito on the menu. The Brazilian Burrito consists of plantains, mushrooms, leeks, chopped jalapeño, black beans, organic brown rice, avocado, garlic aioli, and habanero cream cheese in a whole wheat tortilla wrap, and it comes with spicy raw sauce on the side. You can get it mole style for $2 extra. Their Festival Burrito Stuffed is jackfruit carnitas, brown rice, beans, lettuce, guacamole, pico de gallo, spicy pickled cabbage, garlic aioli, and habanero cream cheese in a whole wheat tortilla wrap.
Sea Casa
Westlake Village
Although they're not right in LA, Sea Casa in Westlake Village—off the 101—is pretty vegan-friendly, and it's worth checking out to try their two vegan burritos. Their "Vegan Burrito" is a grilled veggies, guacamole, tofu, your choice of black or pinto beans, and brown rice in a whole wheat tortilla. The "Quinoa Burrito" is organic quinoa, fresh spinach, guacamole, and black beans wrapped in a whole wheat tortilla.
Sharky's Woodfired Mexican Grill
Multiple Locations
If you're looking for a good chain restaurant with vegan burritos, head to your closest Sharky's. This vegan-friendly Mexican chain offers two vegan burrito options. One is their off-the-menu "AJ Burrito," a low-fat whole-wheat tortilla filled with organic brown rice, black or pinto beans, steamed broccoli, and guacamole. The other is their "Organic Tofu & Veggies" burrito that you can get in the low-fat whole-wheat tortilla or in a flour tortilla (both are vegan). Plus, they've got a great salsa bar to spice up the burrito of your choosing.
Sugar Taco
Melrose
Burritos from plant-based restaurant Sugar Taco include black beans, rice, pico de gallo and your choice of one of their four proteins—carne asada, pollo (gluten-free), al pastor, or carnitas (gluten-free and soy-free). They also have the option to add in guacamole, their "Just F*ck Me Up Guac," and/or cashew queso.
Tocaya Organica
Multiple Locations
While not all-vegan, organic Mexican restaurant, Tocaya, has lots of vegan options. Basically, for all their different mains (e.g. tacos, bowls, burritos), you choose a style and pick a protein and cheese to go with it. All three burrito styles can be made vegan if you choose vegan protein and cheese options. Vegan proteins are their "Vegan Picadillo," a pea-based protein with veggies, spicy "Adobo Tofu," and their "Cilantro Lime Vegan Chicken," which features Chipotle Marinated Gardein Vegan Chicken with grilled onions, jalapeño, cilantro, and lime. For vegan cheese, there's vegan mozzarella and vegan chipotle jack.
Trejo's Tacos
Multiple Locations
Trejo's Tacos by Danny Trejo is not fully vegan but has a good selection of vegan options, including two burritos—their "Young Jackfruit" burrito (jackfruit, rice, beans, cheese, verde slaw, pico de gallo, and tortilla strips) and their "Mushroom Asada" Burrito (filled with mushroom asada, rice, beans, cheese, verde slaw, citrus marinade, and salsa verde).
Symphony Barnes
@symphonybarnes
Symphony is a Southern California native who is passionate about health and wellness. She enjoys writing, living in California, and sharing her vegan lifestyle. Symphony graduated from Pepperdine University with a Bachelor of Arts in Journalism.
Articles by Symphony
More from VegOut
Subscribe Now
Get the premier vegan food and lifestyle magazine delivered to your door (or inbox!)
Order the magazine!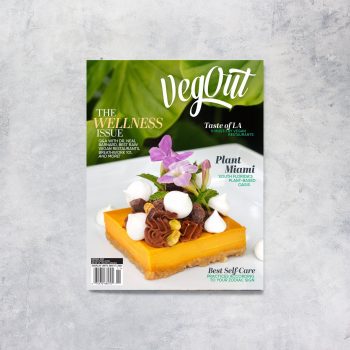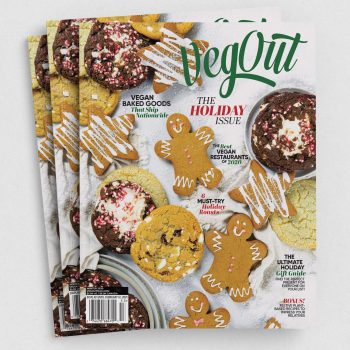 Navigation