Back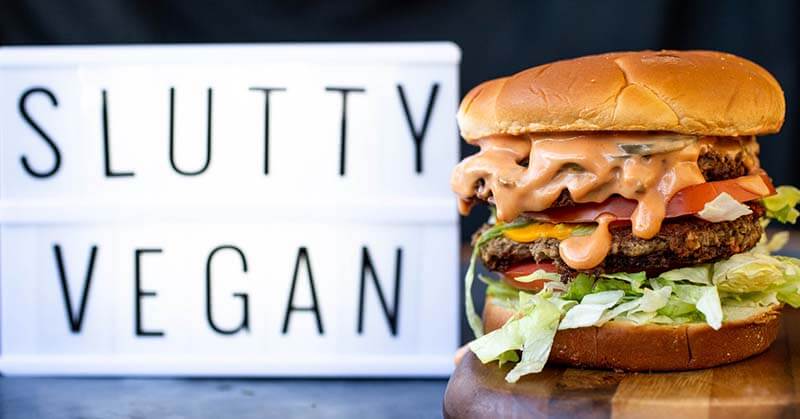 10 Black-Owned Vegan Restaurants to Support in Atlanta
Whether you're craving vegan burgers, smoothies, or dessert, stop by one of these Black-owned vegan restaurants to get your fix!
Famous in the vegan community for their risqué menu item names, Slutty Vegan serves up the ultimate plant-based comfort food. Opt for the One Night Stand (plant-based patty loaded with bacon, cheese, onion, lettuce, tomato, and Slut Sauce), or try a chicken sandwich with buffalo sauce, vegan ranch, and coleslaw.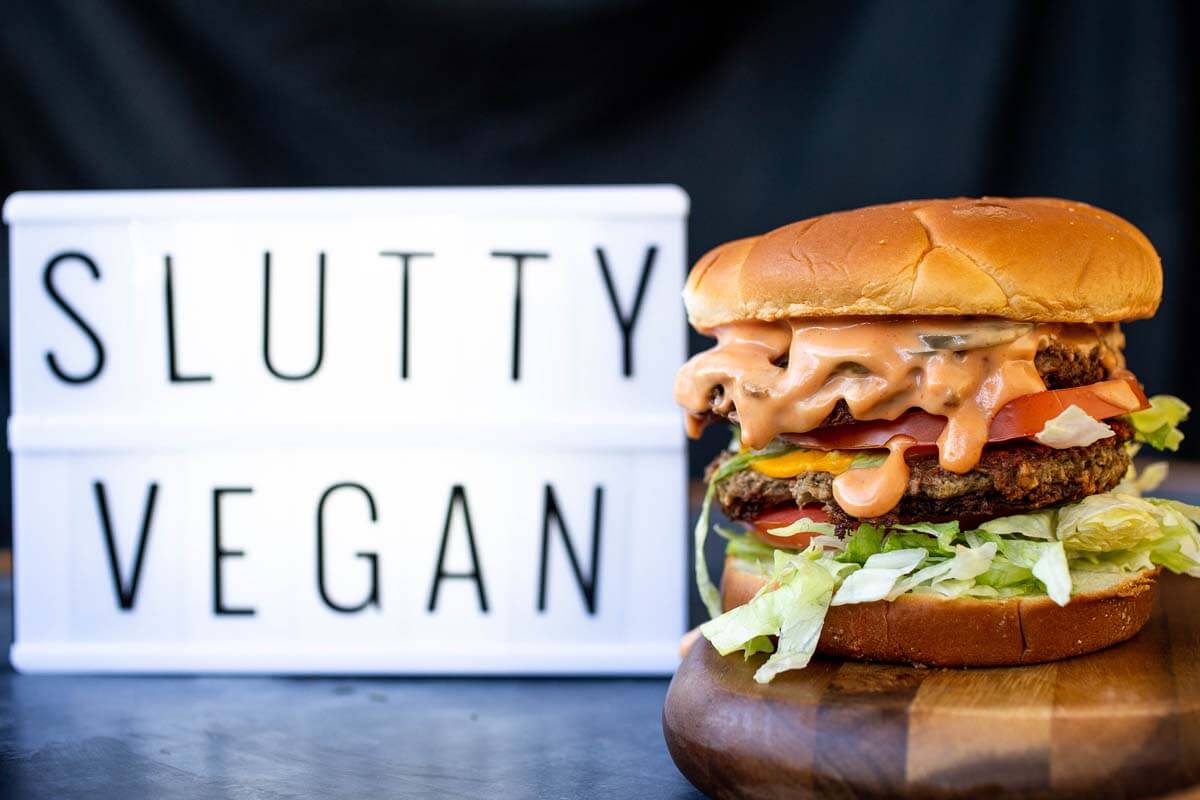 The South is known for having delicious soul food, and Go Vegan Grill is no exception. Start your day with Southern style dishes like the shrimp & grits breakfast platter (soy-free and gluten-free), or make dinnertime delicious with the smothered chicken & gravy platter. Juicy vegan burgers and sandwiches are also available, like the A Town Funk Platter, made with two vegan burger patties, two layers of American cheese, two slices of bacon, grilled onions, jalapeños, lettuce, and tomato, topped with Funk Sauce and piled between two slices of Texas Toast—now that's what we call a strong burger game!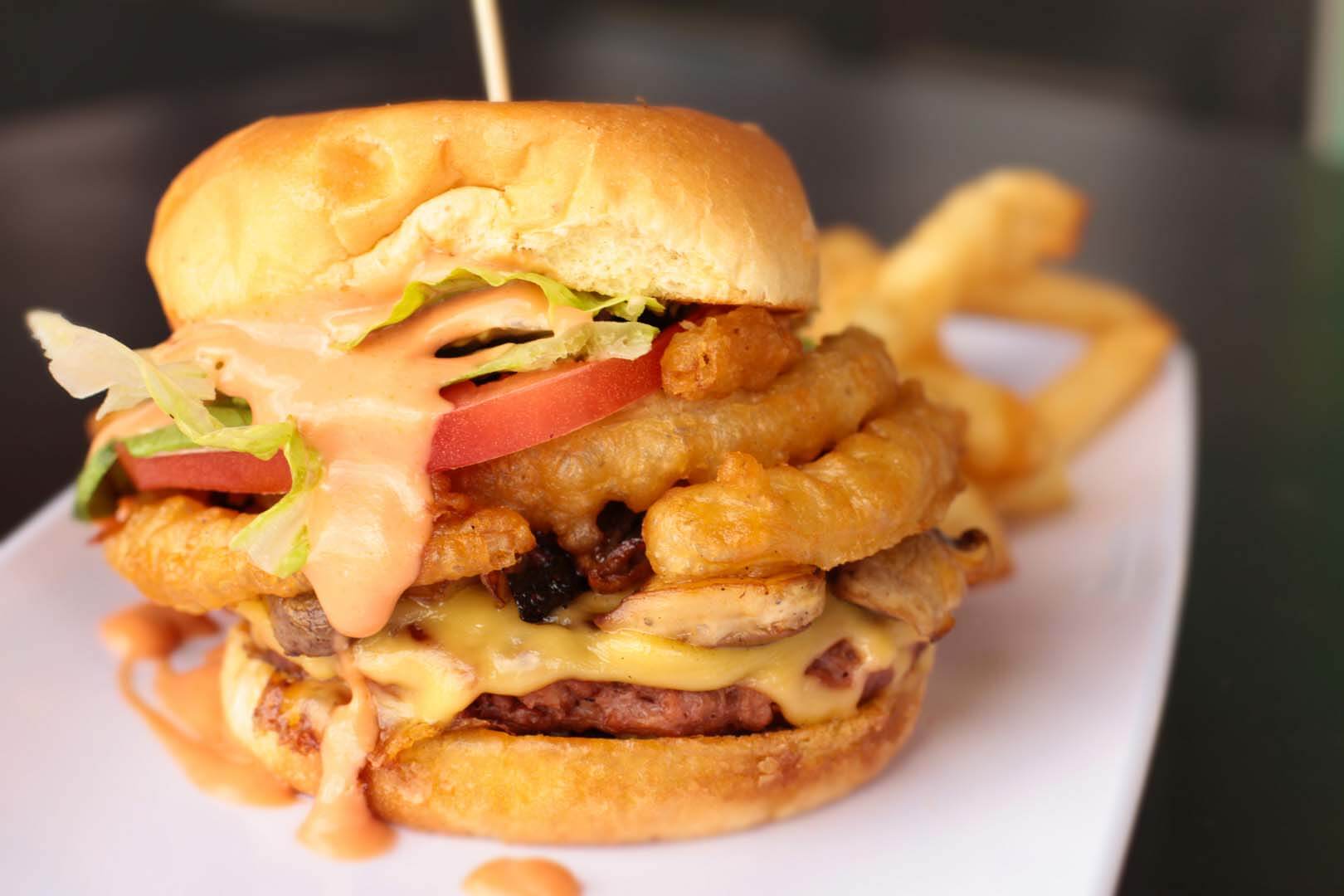 Life Bistro offers classic American bites with a vegan twist. The plant-based eatery aims to help others transition to a more conscious diet through their tasty vegan dishes. Get a taste of the East Coast in ATL with the Vegan Philly (portobello mushroom, Beyond Meat, onions, peppers, and house-made cheese sauce), or curb your comfort food cravings with the Nashville Hot Sliders, which come stacked with a crisp oyster mushroom cap, pickle, lettuce, tomato, buffalo sauce, and house-made cheese sauce served a bun.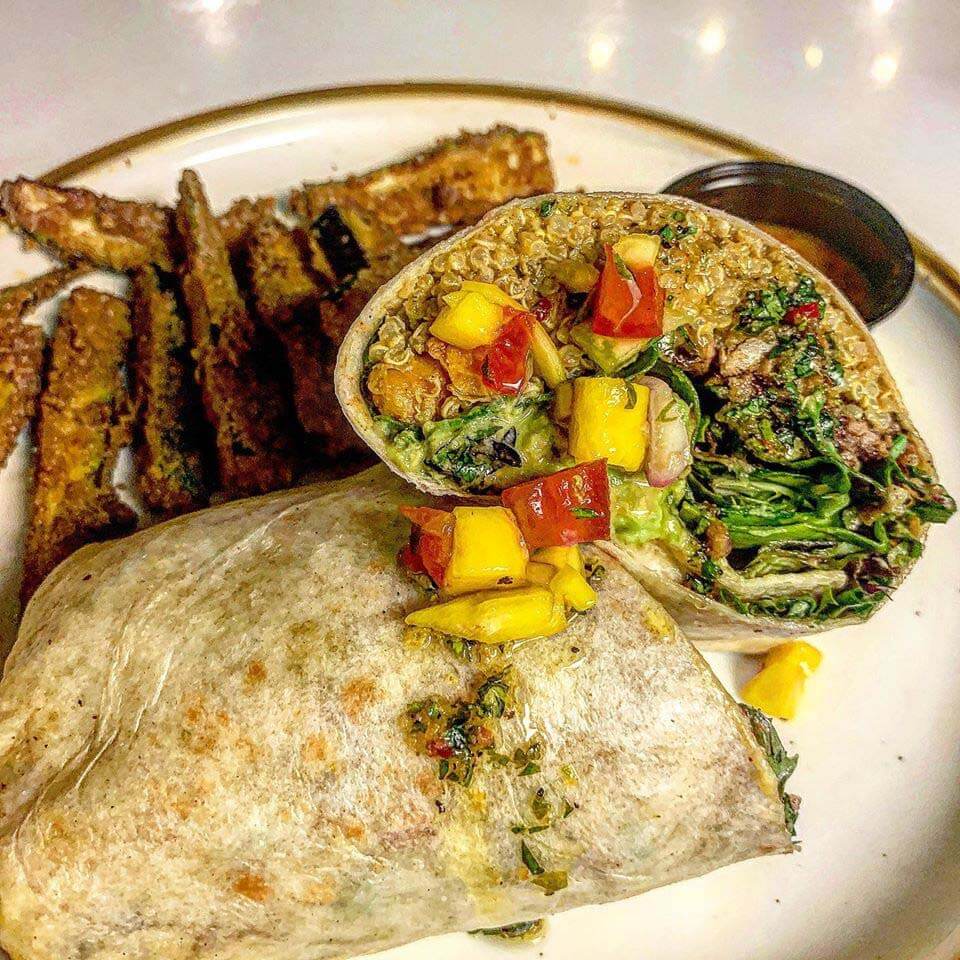 This farm-to-table eatery offers organic plant-based dishes, many of which are served raw to preserve nutrients. The stuffed avocado presents a unique twist to the stuffed pepper and comes filled with nutmeat, bell peppers, and pico de gallo. Quesadillas, pizza, nachos, lasagna, and more are also on the menu, so there is something for every palate to enjoy.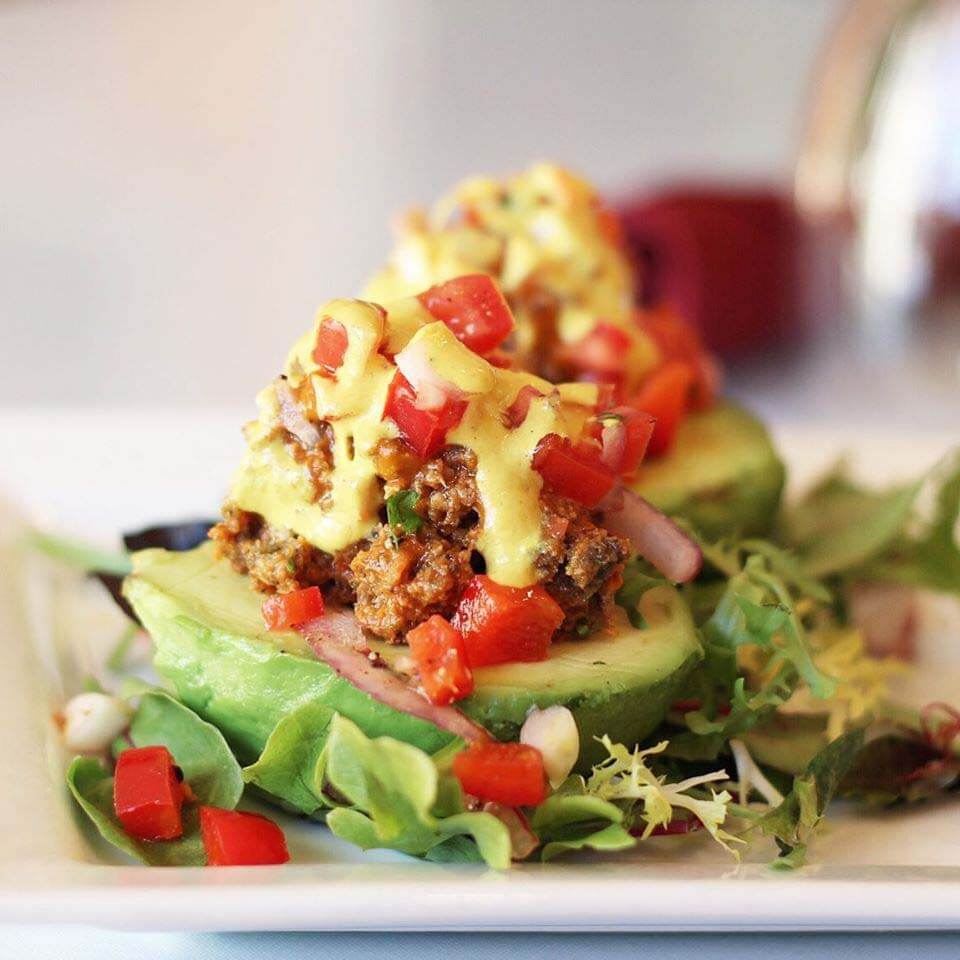 Can we ever have enough plant-based pizza? We think not! If you agree, check out Plant Based Pizzeria, which offers not only good ol' pepperoni, but also Mexican Pizza, Georgia Peach Pizza, and Alfredo Pizza to name a few. Add a side of chili cheese fries to your order for good measure—you won't regret it!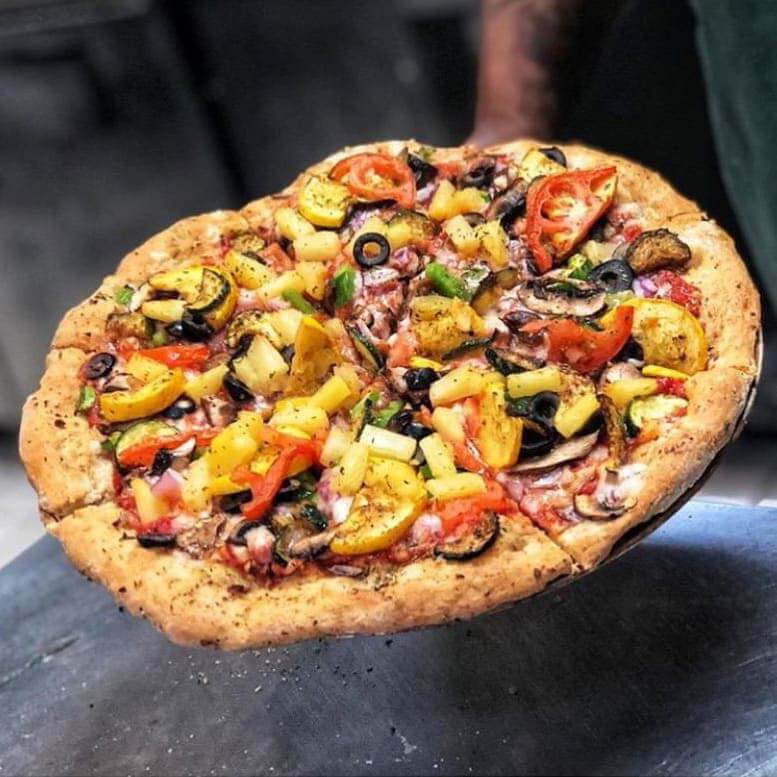 Established in 1979, Soul Vegetarian has been serving up cruelty-free eats for the past 41 years. Get your brunch on with the Weekend Brunch Special, which comes with scrambled tofu, two vegan sausages, and two pancakes, or have an at-home BBQ feast with the delicious and 100% vegan country baked steak, mac 'n' cheese, collard greens, and potato salad (available on weekends only).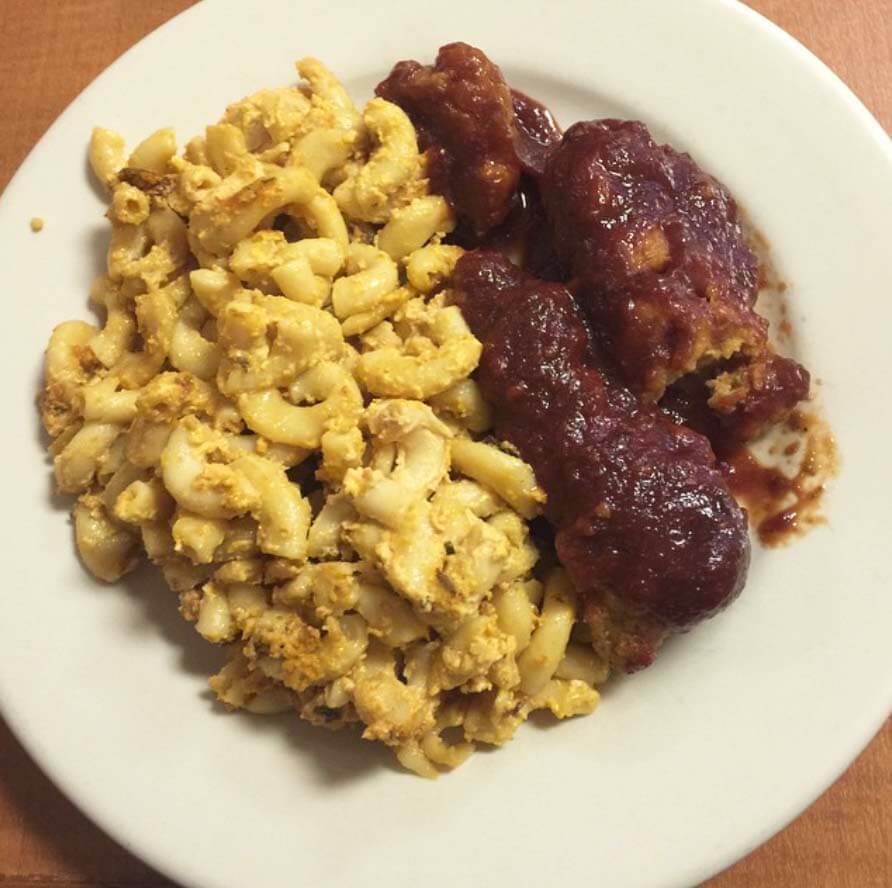 Curious about trying raw vegan cuisine? Tassili's Raw Reality is a great place to start. The restaurant specializes in raw vegan dishes inspired by the founder Tassili Ma'at's international palate. Wraps are the star of the menu and can be made to order by choosing from a variety of toppings and sauces. We suggest fueling up with the Punany Wrap, which is filled with soy mayo, choice of kale salad, avocado, tomato, sweet coconut corn, and Karamu couscous in a spinach wrap.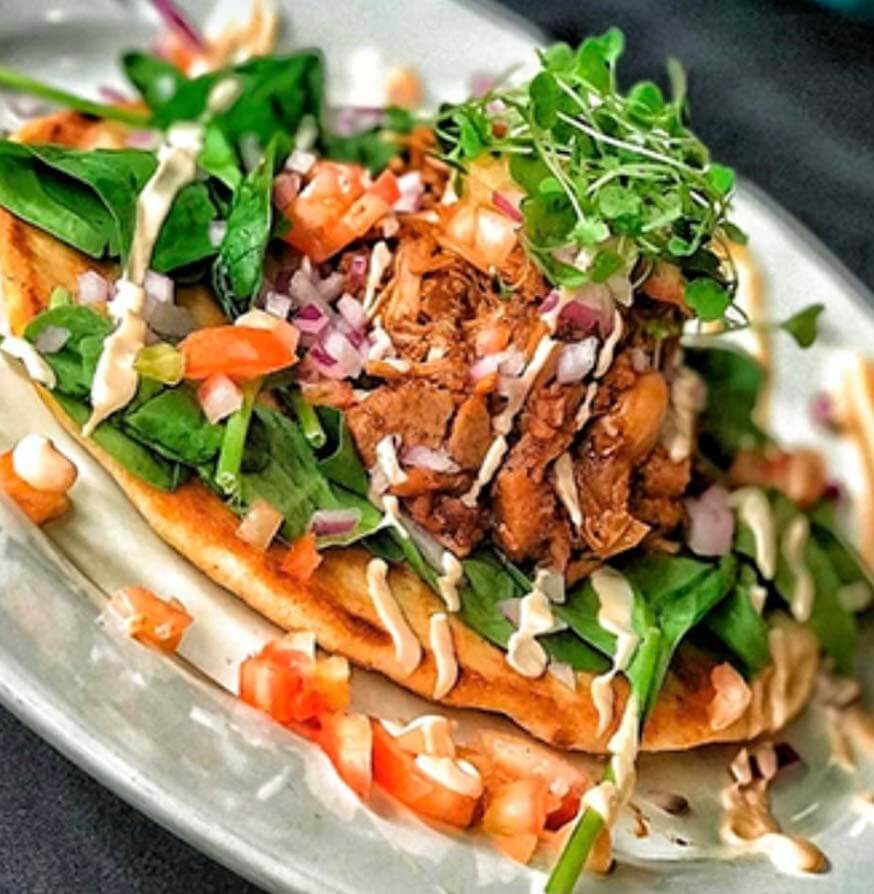 A taste of East Africa in Atlanta, Feedel Bistro serves Ethiopian and Eritrean cuisine, and there's no shortage of vegan options. To get a taste of a bit of everything, opt for the vegan sampler, which comes with azifah (Ethiopian green lentil salad), brown lentils, cabbage, collard greens, red lentils, sil'jo (a fermented puree made from fava bean flour, safflower seed milk, spices, and herbs), yellow split peas, and ye'shimbra asa (handmade chickpea biscuits cooked in a seasoned spicy sauce).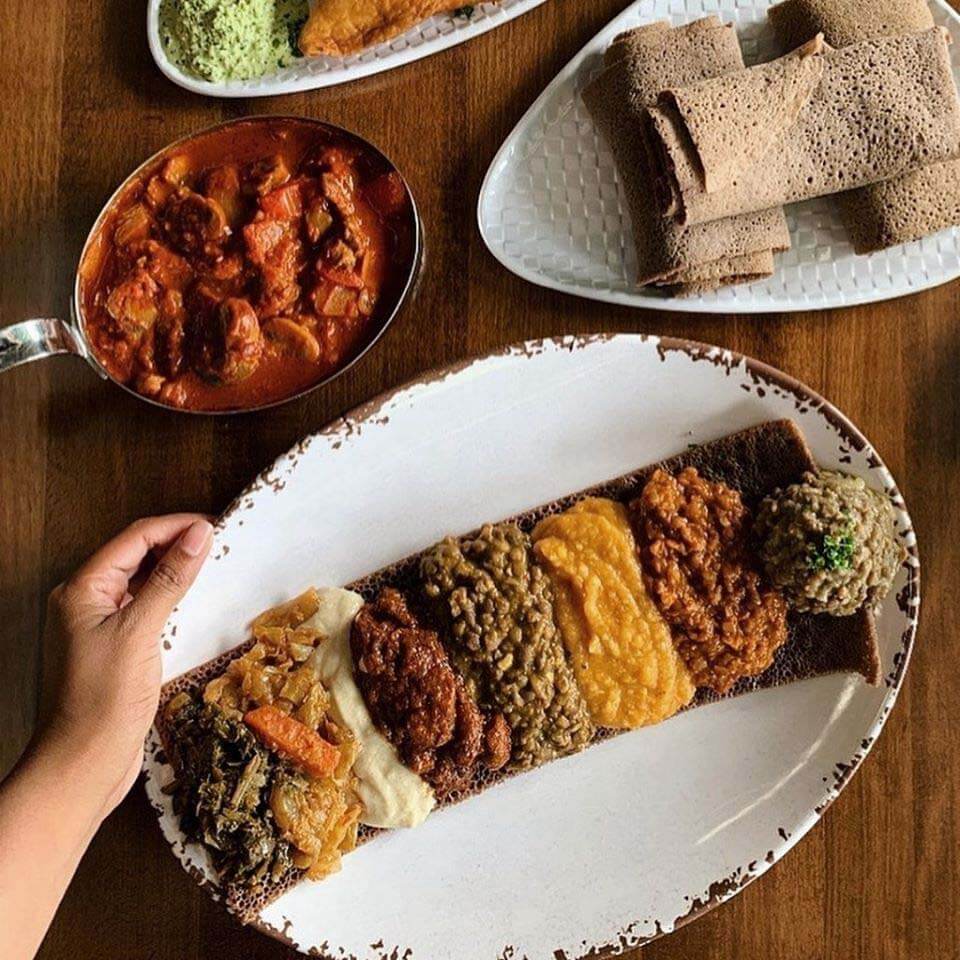 Located in Atlanta's historic West End, Wadada Healthy Market & Juice Bar is the neighborhood's first woman and Black-owned health food store. Fuel those vegan gains with a sea moss smoothie or a fresh-pressed juice, or browse the shop's selection of kombucha, vegan desserts, tinctures, and more.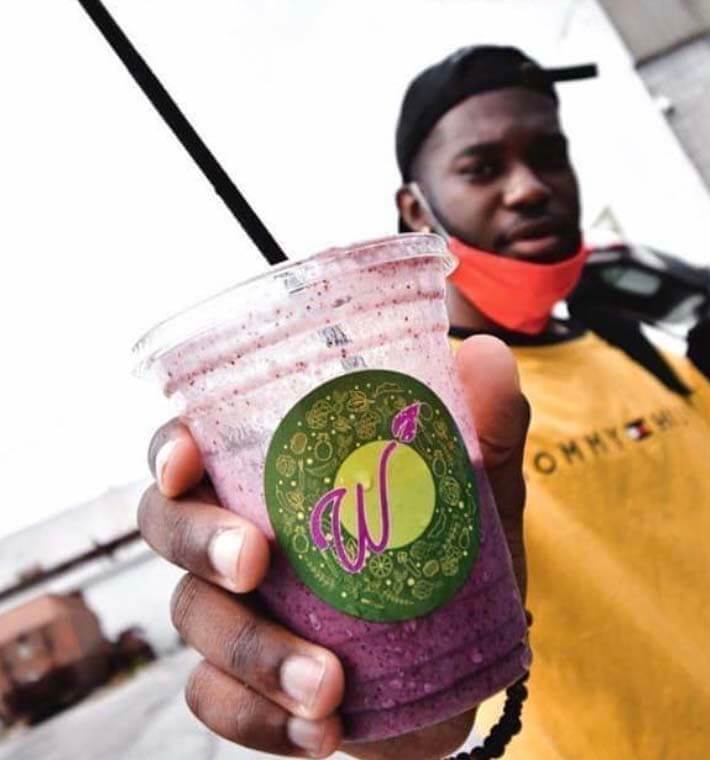 Photo credit: @t.vibess on Instagram
Get your BBQ—or should we say VBQ—on at this all-vegan Southern eatery. Grass VBQ specializes in sandwiches and mock meats that are made in house, such as the Titustown (signature house-made smoked "veef" brisket, roasted vidalia onion, VBQ sauce, and celery root & chickpea slaw), and the Nashville Hot Chic'n (house-made seitan chick'n drenched in a sweet, smokey, and spicy Nashville Hot Sauce, topped with pickles and mustard aioli). Save room for dessert—as the restaurant offers a Bourbon Burnt Sugar Peach Crumble that is not to be missed!
Kayla Pasko
@kaylapasko
Kayla, a Midwest girl living in NYC, is a writer with a background in media sales. When she's not scoping out trendy vegan spots, she's usually taking a yoga class, shopping at Trader Joe's, or catching a Packers game.
Articles by Kayla
More from VegOut
Subscribe Now
Get the premier vegan food and lifestyle magazine delivered to your door (or inbox!)
Order the magazine!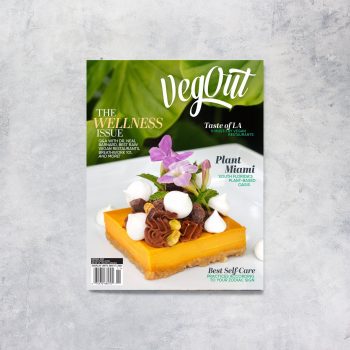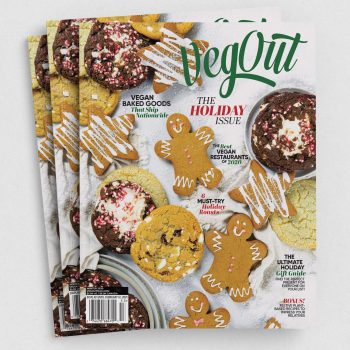 Navigation