You won't want to miss these vegan products from Kroger! Plant-based items are becoming more and more mainstream in grocery stores. The Kroger brand, Simple Truth, is continuing to roll out amazing vegan products at affordable prices! And no, we're not talking about common items like produce, pasta, chips, hummus, and bread––we mean cream cheese, sausage, burger patties, cookie dough, and ice cream! Here are our favorite buys! (These can be found at most Kroger-owned stores including Ralphs, Dillons, Smith's, King Soopers, City Market, Fry's, QFC, and Harris Teeter).
Pasta Sauce
What's every vegan's go-to meal? Pasta! Any pasta-centered dish is filling, delicious, and easy-to-make. It's no secret that most tomato-based pasta sauces are vegan, but using the same sauce over and over again can be a bit mundane. That's why we love the Plant-Based Bolognese and Alfredo Sauce from Kroger! The creamy alfredo sauce pairs perfectly with fettuccine noodles, and for the bolognese, we'd recommend spaghetti!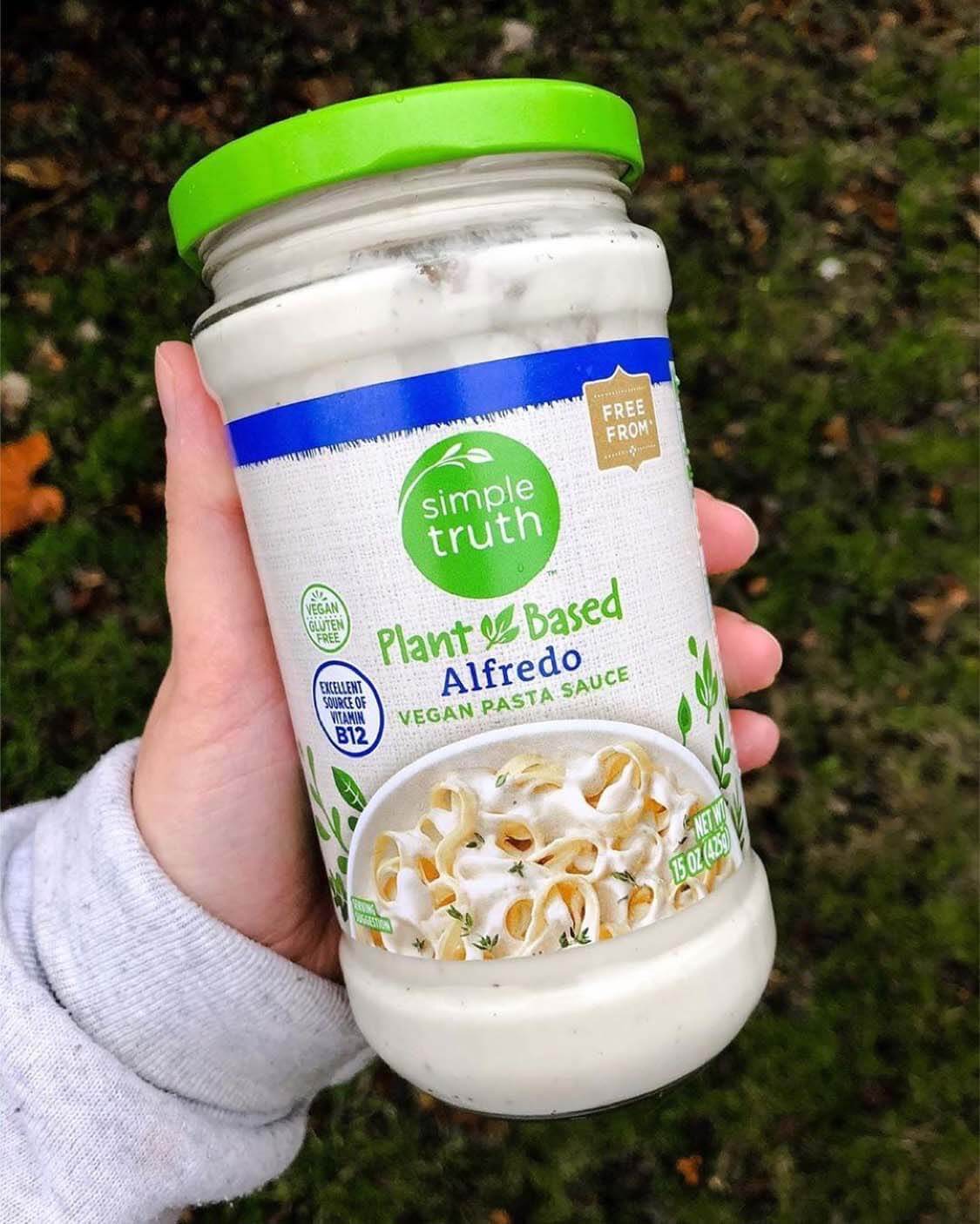 Photo credit: @consciously_vegan
Plant-Based Meatless Grind
In the year 2020, there are plant-based meat alternatives popping up left and right! It's only fitting that Kroger jumps on the bandwagon with their Emerge Plant-Based Meatless Grind! This pea protein-based ground beef alternative is versatile AF! You can use this product for meatballs, tacos, sliders, sloppy joe's, and more!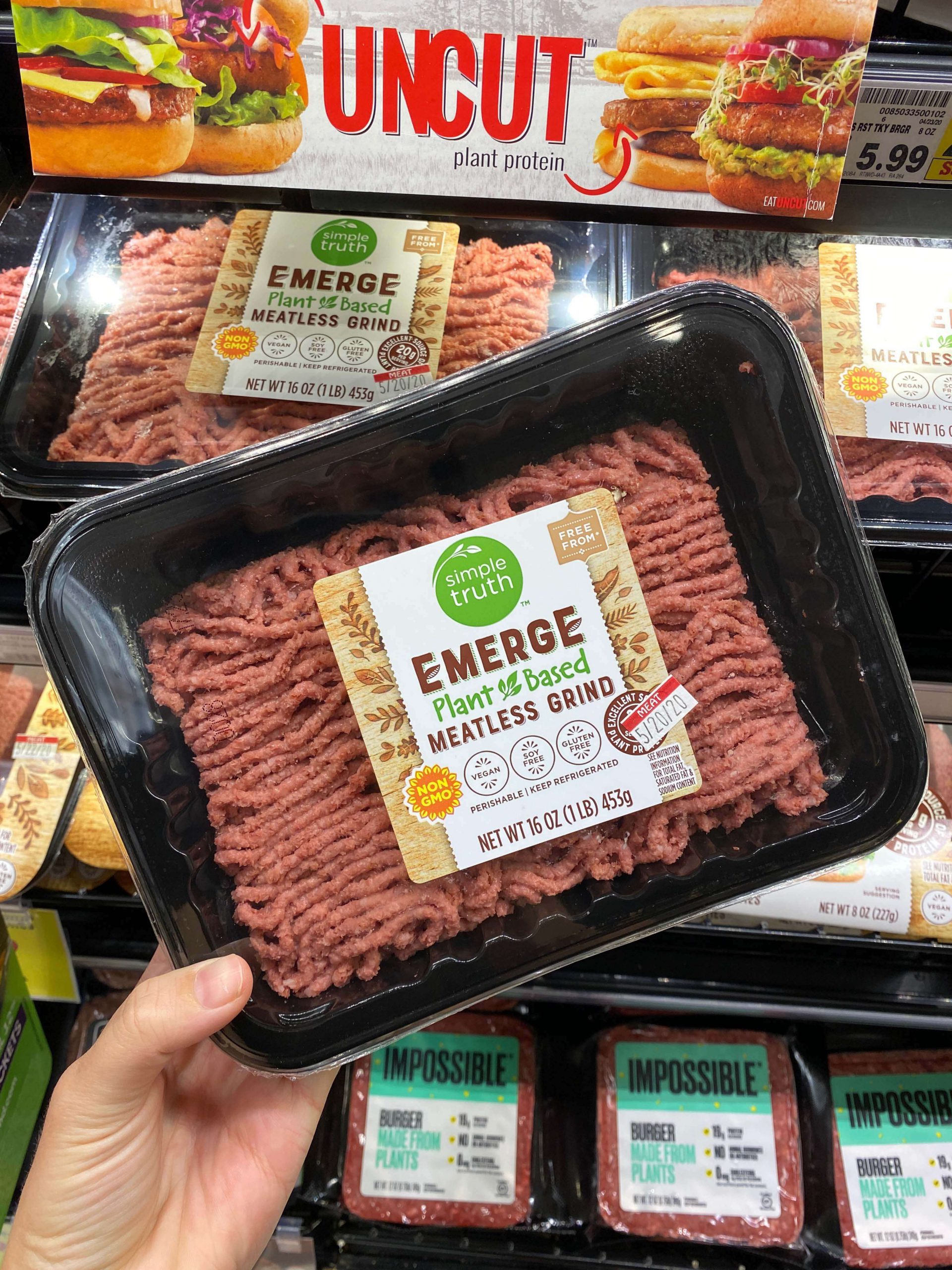 Meatless Burger Patties
While we're on the topic of Simple Truth's line of plant-based meats, we've got to talk about their burger patties! Throw these Emerge Plant-Based Patties on your grill or skillet to enjoy an unmatchable burger taste and texture. The patties are free from GMOs, dairy, gluten, and soy––and they come in at a whopping 20 grams of protein per patty!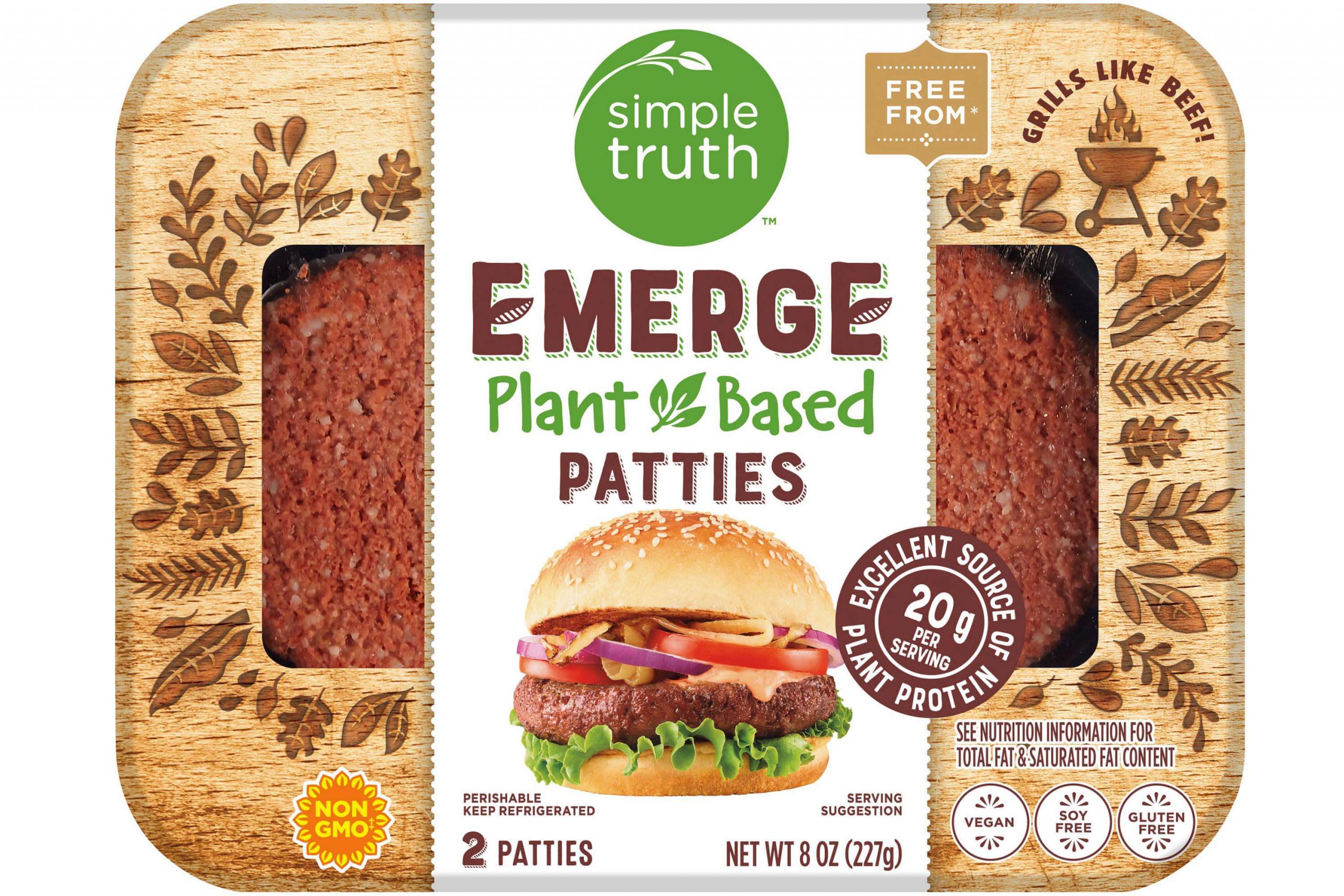 Cream Cheese
When it comes to bagels, this vegan cream cheese is a MUST! This version by Simple Truth is made primarily out of butter beans, oats, agave, and coconut oil. It's great on bagels, crackers, pizza, pasta, and even dessert recipes like frosting and cheesecake to name a few!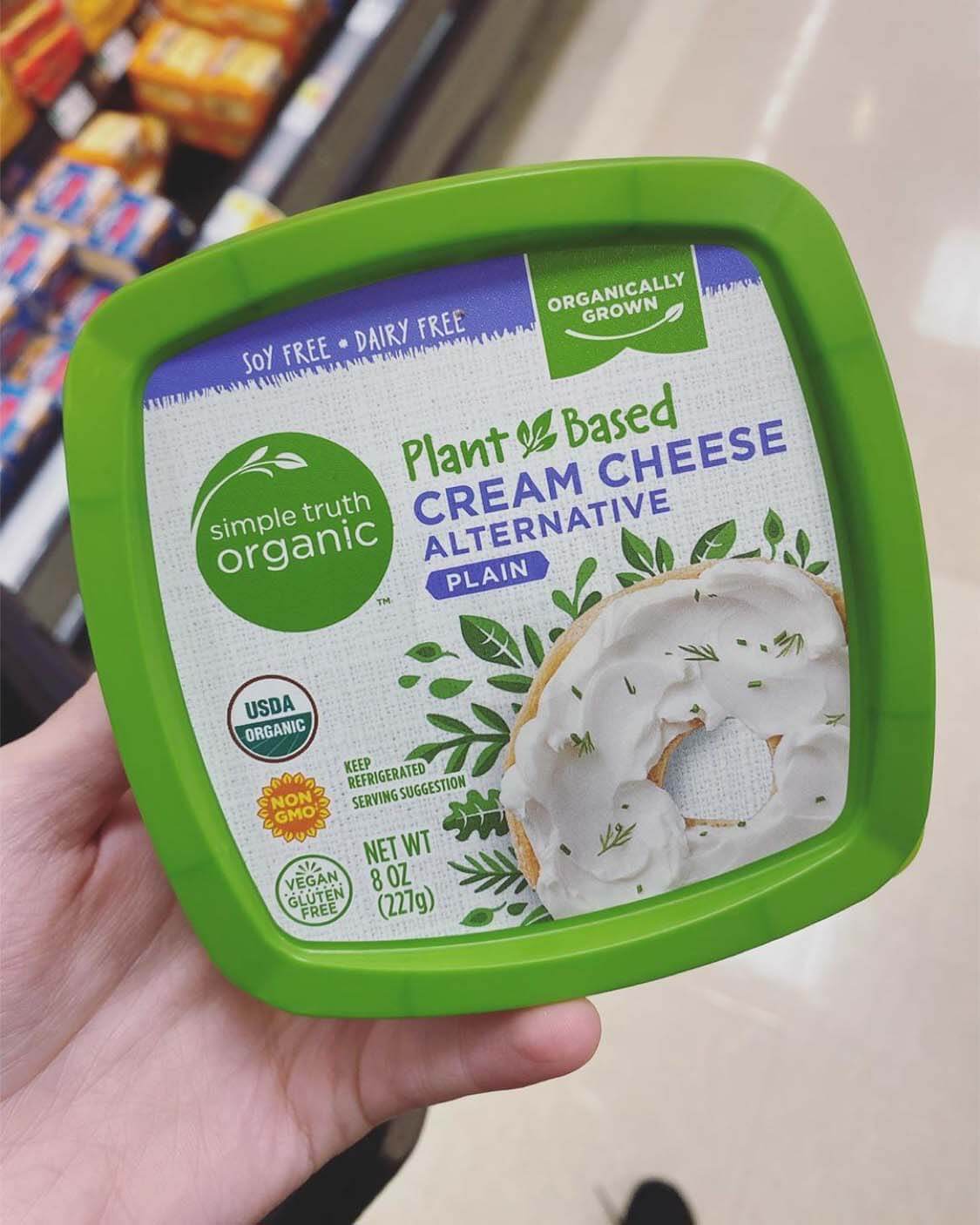 Photo credit: @_theveganventures
Deli Slices
Sandwiches are one of those meals that will never go out of style! If you agree, you'll want to grab these vegan deli slices the next time you're at the grocery store! Simple Truth's Plant-Based Black Forest Ham and Salt & Pepper Turkey Slices will take any sandwich from good to great!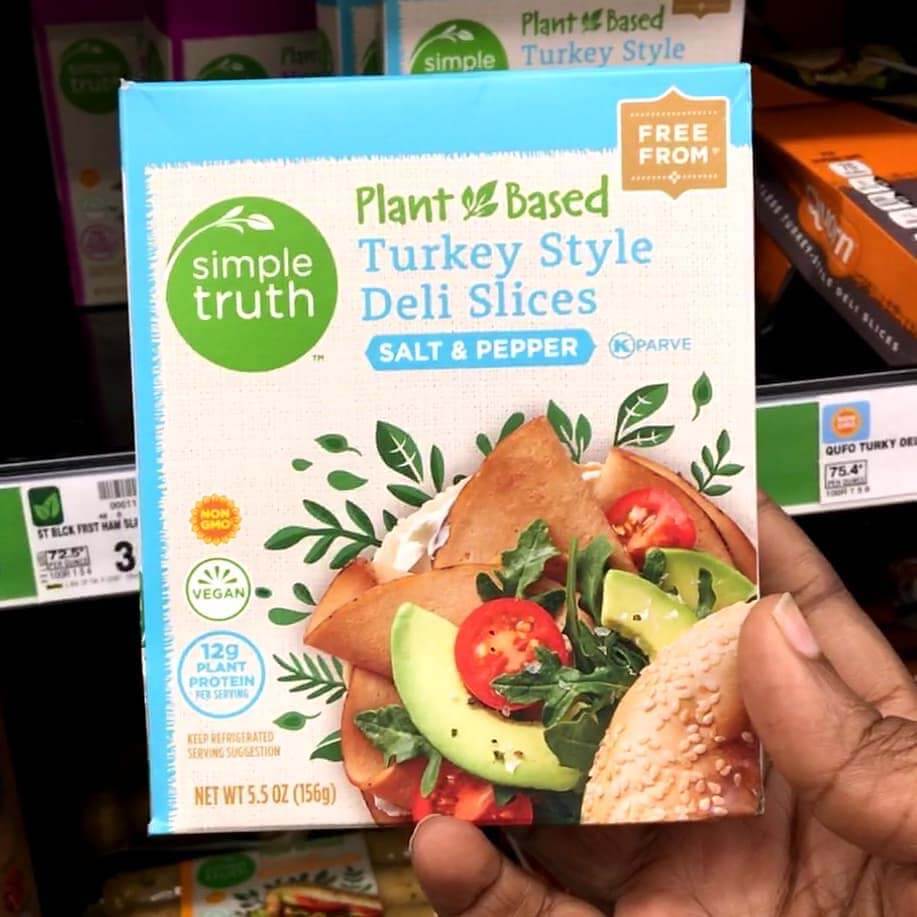 Photo credit: @reachthisinfinitelife
Sour Cream
Snatch up a container of this vegan sour cream for your next Taco Tuesday! You can also dollop a spoonful of this on your next sandwich or bowl of soup for some extra flavor. Another versatile vegan item by Simple Truth––woohoo!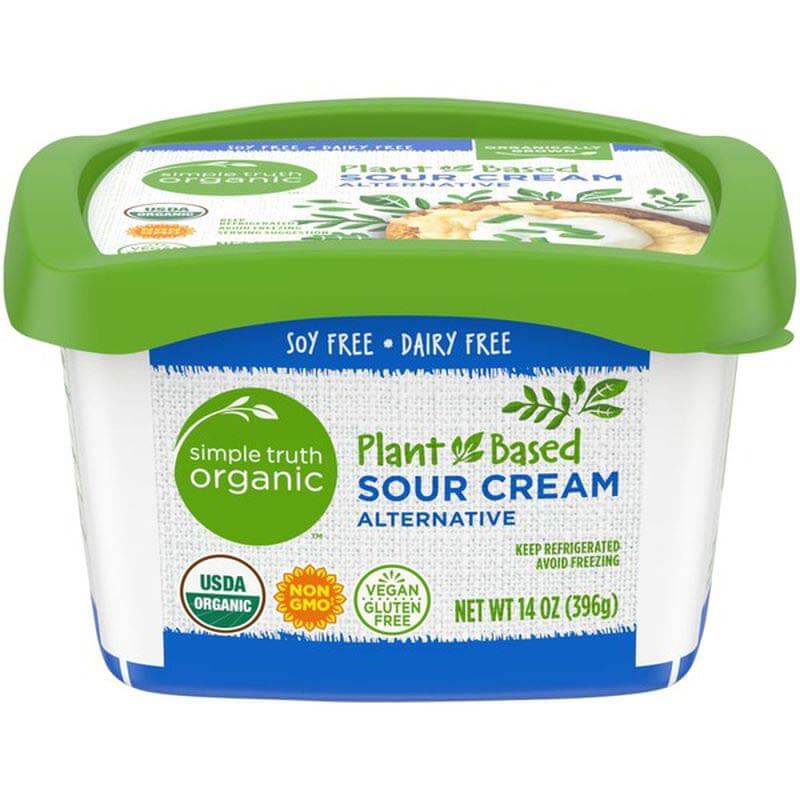 Sausage
How many times have you come across vegan kielbasa sausage? Before reading this article, it was probably zero. Now, you can make that one! And not only does Kroger carry meatless kielbasa sausage, but they also have meat-free chorizo. Load up the shopping cart!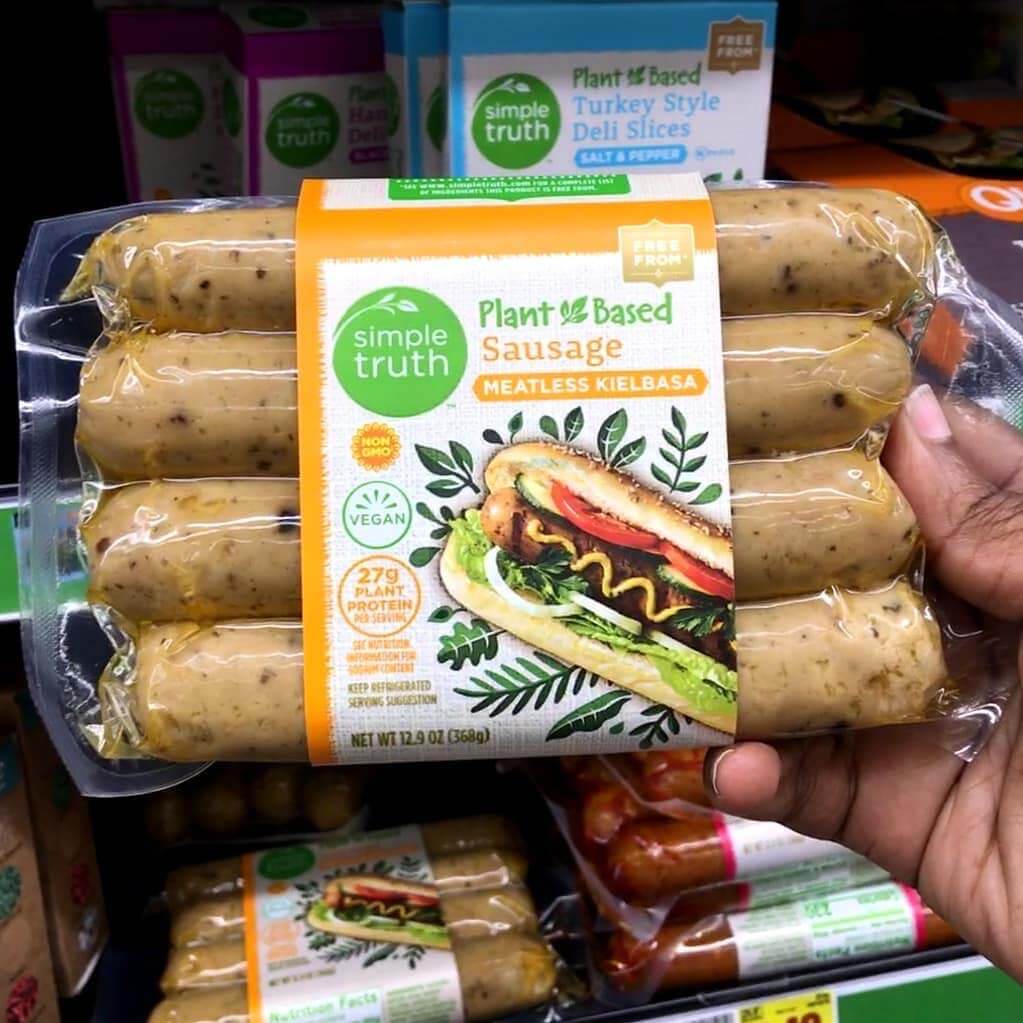 Photo credit: @reachthisinfinitelife
Dips
The Simple Truth brand carries plant-based variations of French onion dip and queso––say whaaa? Yep, this is for real! We love scooping up the French onion dip with ridged potato chips. When it comes to the queso, we slather that on everything––tacos, nachos, burritos, you name it, queso is going on or in it!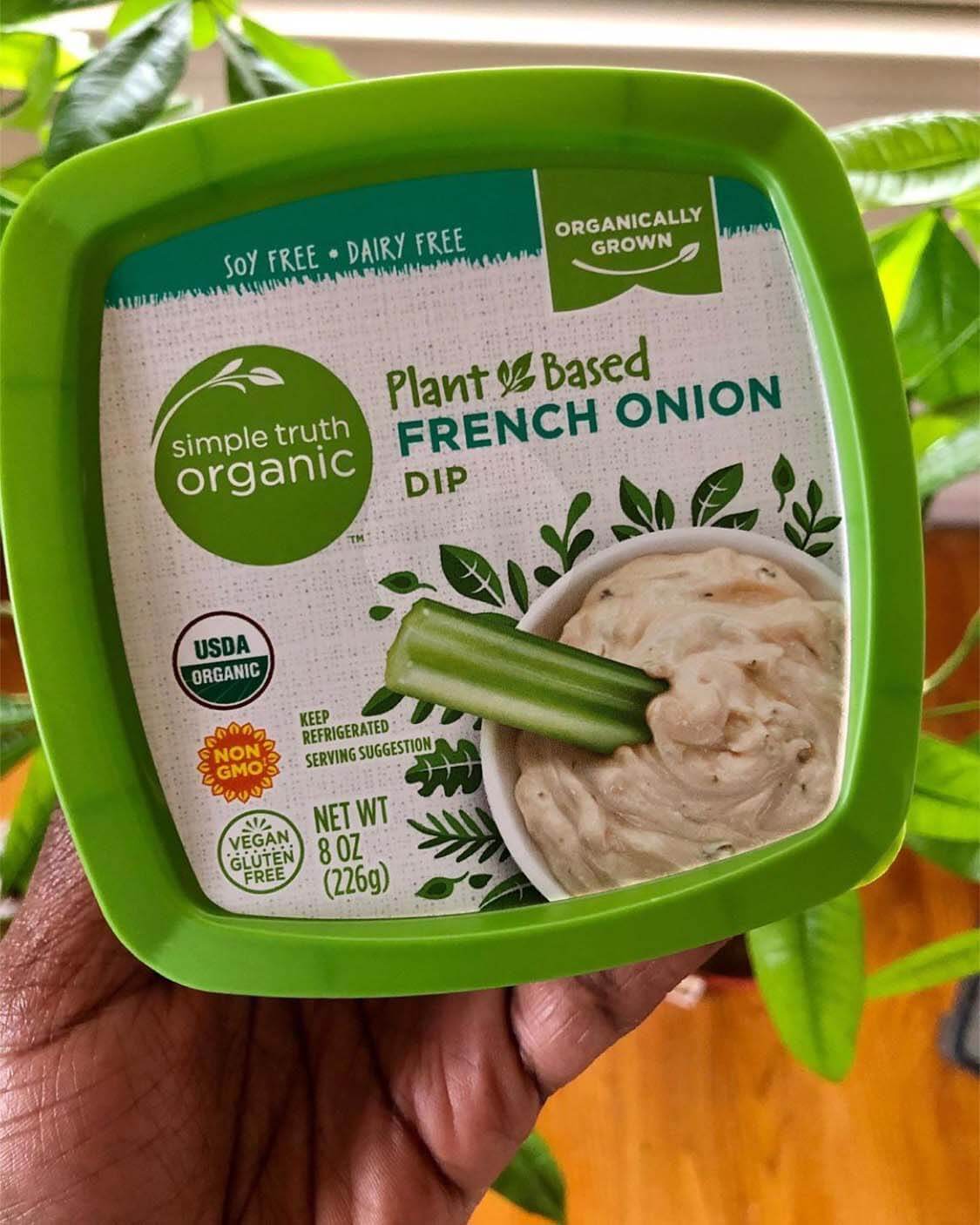 Photo Credit: @isavevegan
Cookie Dough
Money can't buy happiness, but it can buy you a pack of this Plant-Based Chocolate Chip Cookie Dough (for just $2.99)! This item might win the award for the best vegan item at Kroger. Why? It's affordable, pre-made vegan cookie dough that turns into stellar cookies––that is, if it even makes it to the oven! And who doesn't love cookie dough?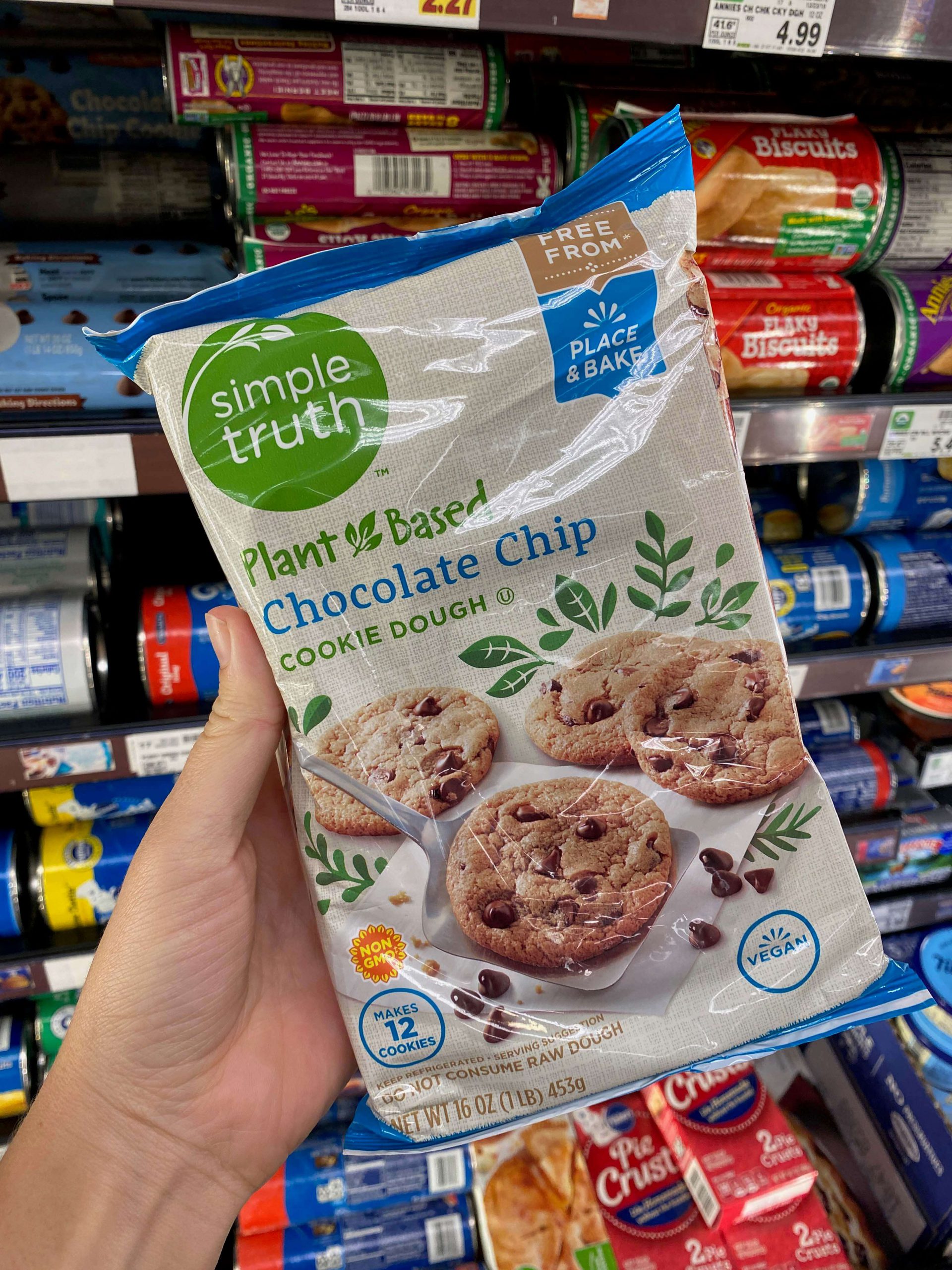 Ice Cream
And last but certainly not least, ice cream! With hot summer days approaching us, we'd recommend grabbing some vegan ice cream to stay cool. If you're at a Kroger brand supermarket, take a peek at the almond-based ice cream line by Simple Truth! Choose between Vanilla Bean, Sea Salt Caramel, and Butter Pecan––or don't choose and get all three, we won't judge!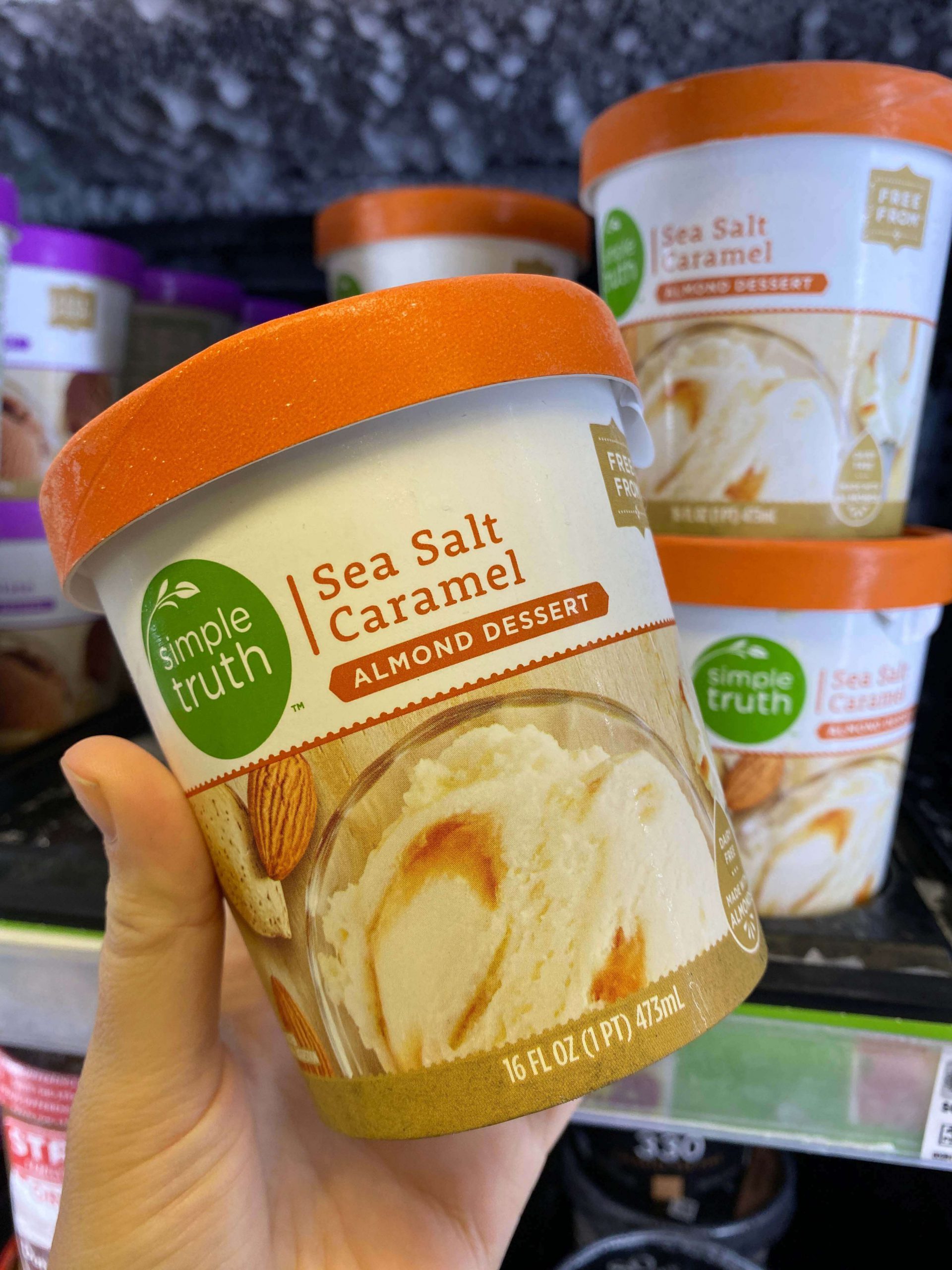 RELATED: The Ultimate Guide to Vegan Dips, Sauces, and Spreads at Trader Joe's
---
Want even more vegan food, news, and lifestyle content? Subscribe to VegOut LA Magazine or VegOut NYC Magazine!