Back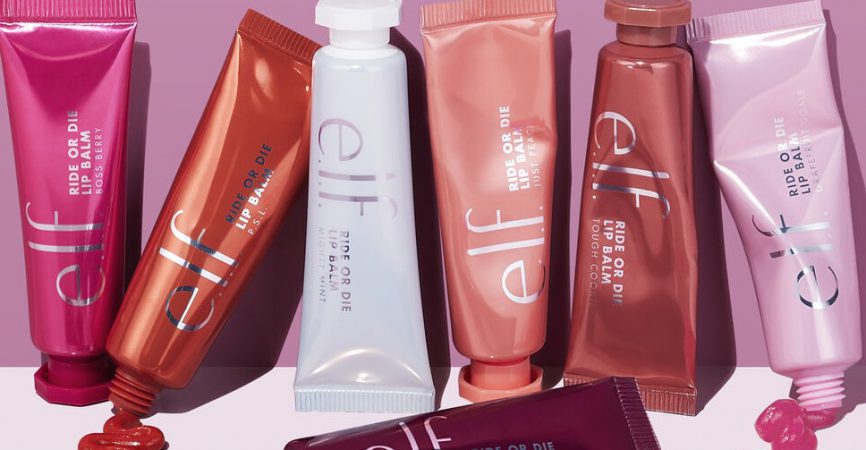 Last-Minute Vegan Stocking Stuffers You Can Find at the Drugstore
If you're almost done with your holiday shopping, but are still looking for a few last minute goodies to stick in your loved ones' stockings, look no further than this list. All of these can be found at your local CVS, Walgreens, or Rite Aid, and are small enough to tuck right into those stockings. And while you're there, pick up a copy of our holiday issue (go to VegOutMag.com/locations to find a store near you).
RELATED: The 2020 VegOut Vegan Holiday Gift Guide
---
Want even more vegan news, food, and lifestyle content? Subscribe to VegOut Magazine!
Hippeas
Chickpea puffs that will make them completely forget about their cheese puffs obsession and have them wondering "How did they make chickpeas taste so delicious?"
Annie's Organic Gummy Fruit Snacks
No gelatin, honey, or artificial flavors make these snacks perfect for the little ones in your life … and the big kids that want a blast of cruelty-free nostalgia.
gimMe Organic Roasted Seaweed Snacks
Ultra-clean ingredients and delicious flavors make these dried seaweed snacks perfect for all your loved ones (including the picky ones!).
Endangered Species Dark Chocolate Bars
Everyone has a chocolate lover in their lives, and these bars will surely win them over. Ranging from 55%-88% cacao, you'll find an option for everyone. *Not all flavors are vegan. Check those labels!
Emmy's Organics Coconut Cookies
For the coconut lovers in your life. These cookies are vegan, gluten free, and packed with flavor. Available in Dark Cacao or Vanilla Bean.
Love, Corn
Think Corn Nuts, revamped. These crunchy corn snacks are available in spicy, salty, and savory flavors, and make for the perfect grab-and-go snack for those busybodies in your life.
Dr. Bronner's Organic Hand Sanitizer
Everyone can use a spare hand sanitizer these days, and this one has clean ingredients and a natural, peppermint scent that will leave them feeling germ-free and fresh.
e.l.f. Cosmetics
From their plumping lip gloss to the waterproof eyeliner pen, everything e.l.f. makes is vegan and cruelty-free, so you can shop this brand freely for those makeup lovers in your life.
Every Man Jack Beard Butter
Made with cocoa butter, natural hemp seed oil, and earthy essential oils, this soothing butter is perfect for the beard-lovers in your life.
Cayla White
@cayla__white
Cayla is an event planner, copywriter, catering manager, and vegan foodie. If she's not working, she's probably catching one of her favorite composers in concert, riding her bike to the movies, watching a gorgeous sunset at the bluff in Long Beach, or convincing her girlfriend to go out to eat at another vegan restaurant … again.
Articles by Cayla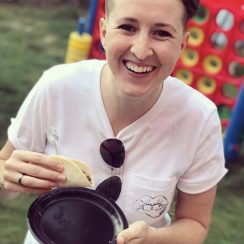 More from VegOut
Subscribe Now
Get the premier vegan food and lifestyle magazine delivered to your door (or inbox!)
Order the magazine!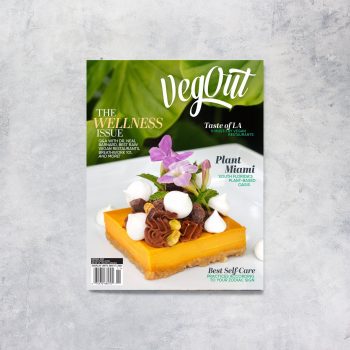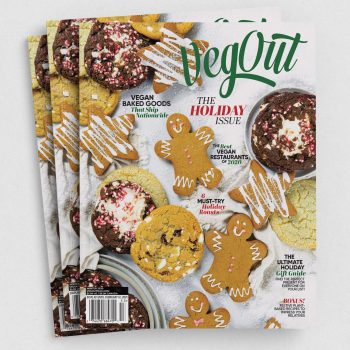 Navigation