Social distancing is the perfect excuse to hunker down for a quiet evening at home with vegan treats and sweets ordered online from these women-owned businesses. Whether you're snuggled up on the couch catching all the live streams of amazing free concerts or following your favorite couple on Love is Blind, you're going to want to enjoy the evening in true quarantine comfort.
Here are 10 women-owned vegan businesses to help you create your cozy screen-viewing self-care session!
Sweet Vegan
Chocolate
What's a night in with Netflix without a little chocolate? Andrea Young, Sweet Vegan's founder—originally from Indiana and inspired by her grandmother—runs her NYC business to cater to a variety of dietary preferences. Vegan, nut-free, dairy-free, and gluten-free, the chocolates come in two forms: Fruity Bites (Apricot & Cherry, Date & Mango, Fig & Ginger, Tangerine & Currant) and Dreamy Bites (Luscious Lemon, Energizing Espresso, Spicy Ginger, Midnight Passion). Though you can order them in 4-piece, 8-piece, and 15-piece boxes, we suggest you splurge and treat yourself to a gift basket, because if a vegan has to stock up on anything right now, it absolutely should be chocolate!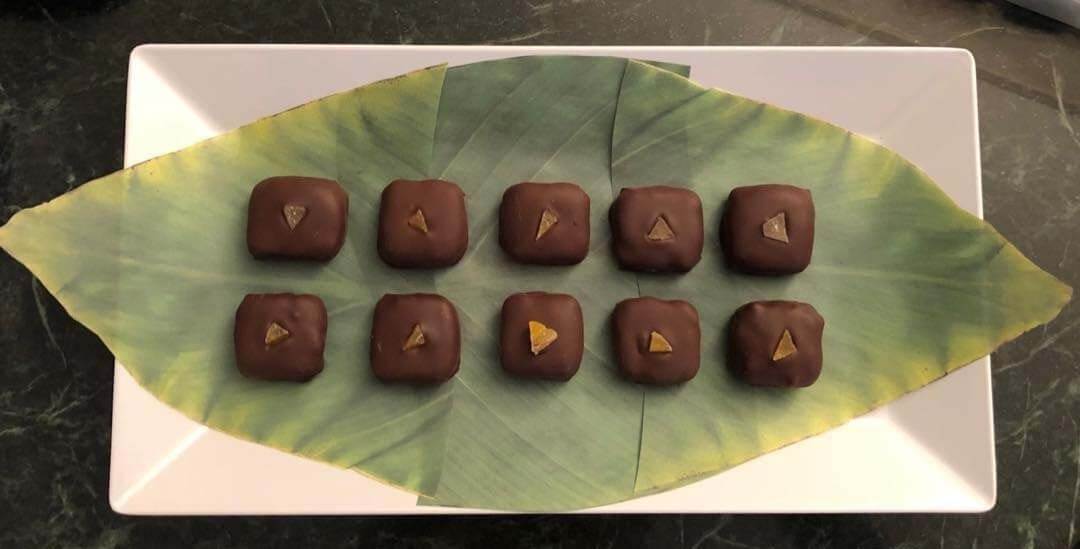 Apothenne
Candles
Set the mood the cruelty-free way with these 100% non-GMO soy candles with cotton-core wicks. This Los Angeles-based company pours scents like Black Saffron & Fig, Lake House, French Garden, Blood Orange, and Bourbon & Sandalwood. With a large selection to choose from and candle burn times up to 50 hours, Apothenne has you covered for those marathon Hallmark Christmas movie binge sessions (yep, they're bringing 'em back!). Company founder, Jacqueline Bradley, has been an entrepreneur since the age of 23 and uses her platform to support and inspire other women in business.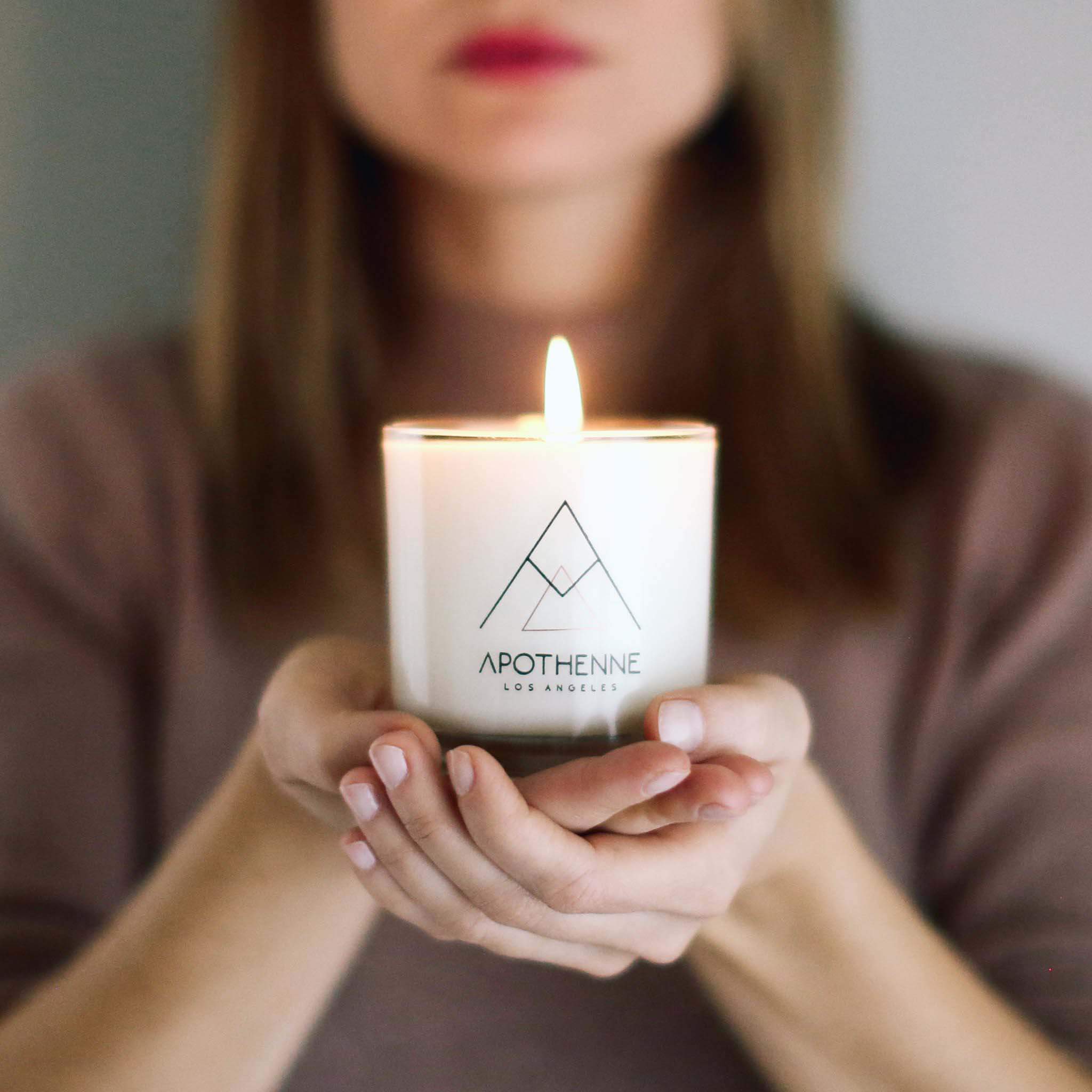 Maya's Vegan Cookies
Cookies
Curl up with your favorite throw and pillow, and retreat to the comfort of your childhood with Maya's Vegan Cookies. "Fruitee" Pebbles Cookies, anyone? These small-batch, mixed-by-hand treats also come in Funfetti, Caramel Pecan, Chocolate Chip S'Mores, and more. You'll find gluten-free options as well. And, yep, Maya is a real person. She began her business through her search for the perfect vegan crispy, chewy traditional chocolate chip cookie. Disappointed with the options out there, she created her own. Order by the dozen, half dozen, or in sampler packs.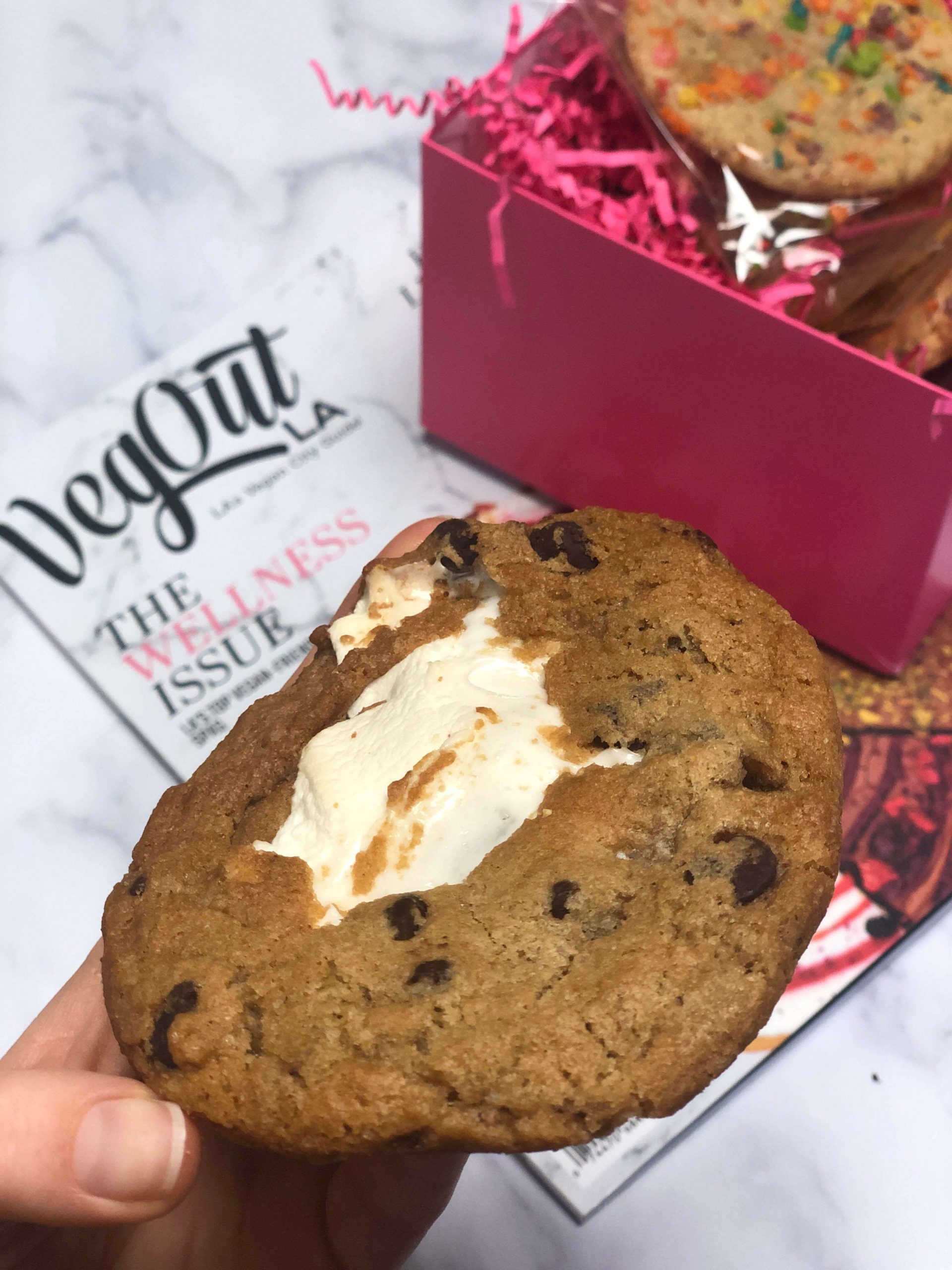 Denise's Dipped Desserts
Sweets
Feelin' fancy? Place your order on Instagram (@denisesdippeddesserts) for some of these sweet treats. Michelle Denise, founder of this small woman-owned business, can help you create your perfect evening with Red Velvet cake pops, peanut butter-dipped strawberries, dipped Oreos, chocolate-covered pretzels, and more. All orders—from cupcakes to dessert shooters, to dipped treats and CAKES!—are custom and available for pickup or delivery. Be sure to specify that you would like your desserts to be made vegan.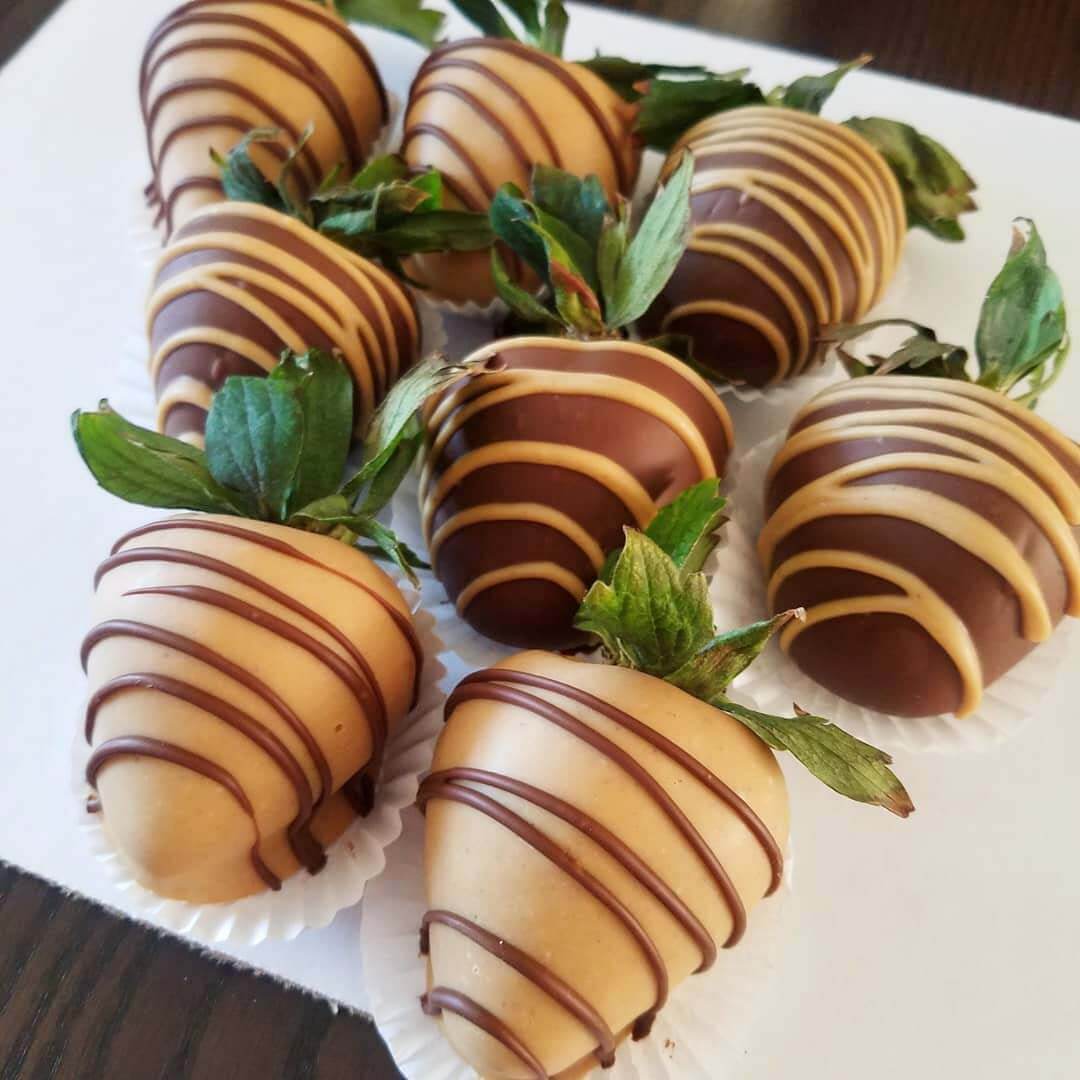 Frankie & Jo's
Ice Cream
Netflix and chill-y vegan desserts are the best way to spend a cozy quarantined evening. Frankie and Jo (her grandmothers) influenced Autumn (the shop's co-owner) so greatly, she dedicated the business to them. Using in-house nut milk bases and alternative sugars (dates, maple syrup), this sweet company crafts flavors such as Banana Chip and Mint Cookie Crunch (both seasonal), Jamocha Chaga Fudge, and California Cabin. You'll have the option to join the Pint Club (2, 4, or 6 months) or "select your own adventure" for a one-time shipment of 4 pints.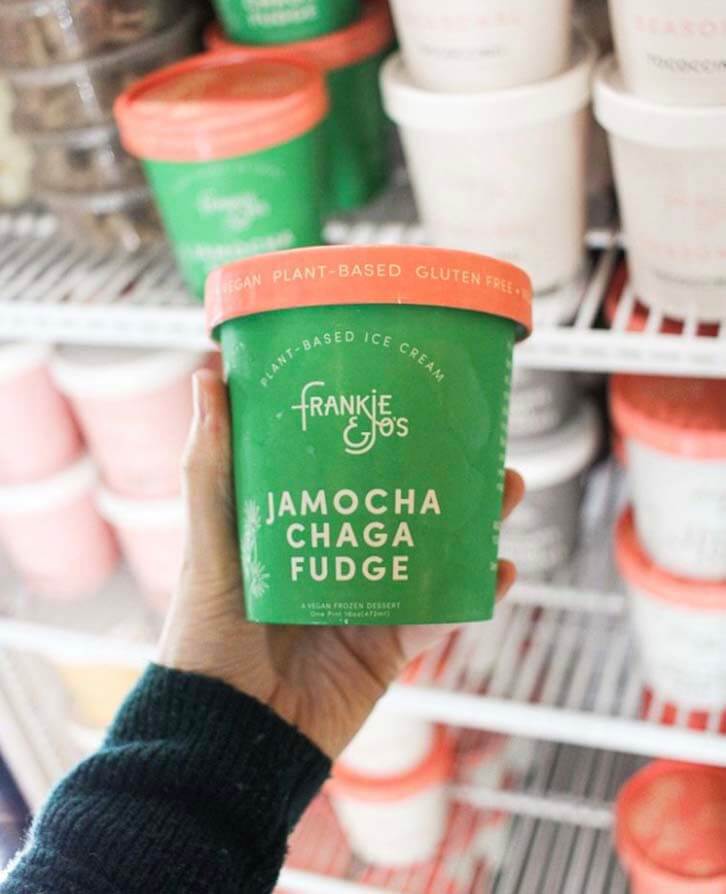 Vegan Wines
Wine
Owner Frances Gonzalez began her business as many begin a plant-based business—as a result of her struggle to find an animal-free product of comparable quality to traditional brands. This 100% vegan wine club offers the option to customize your order with reds, lights, or an assortment. You'll receive six bottles of hand-selected wines delivered to your door three times a year. Candles, wine … now for the cheese and crackers.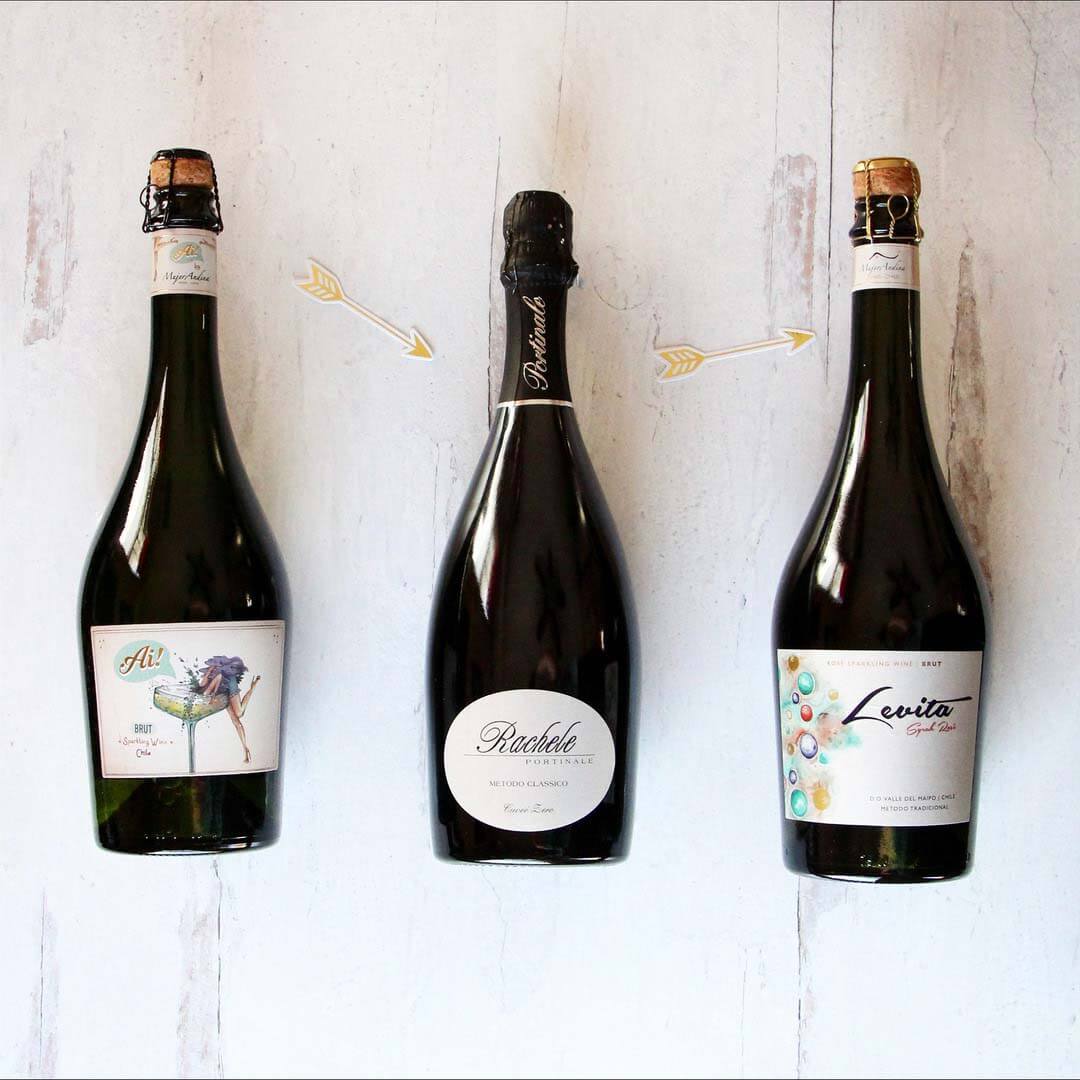 Reine
Cheese
Michelle, founder and owner of this all-vegan cheese shop, created an artisanal, small-batch business that offers soy-free, non-GMO, and gluten-free tree nut rounds. She ships nationwide and is currently offering her product through Amazon, Vegan Essentials, Azure, and Billion Vegans. You'll find Sharp Cheddar, Smoked Gouda, Fauxgonzola, and more.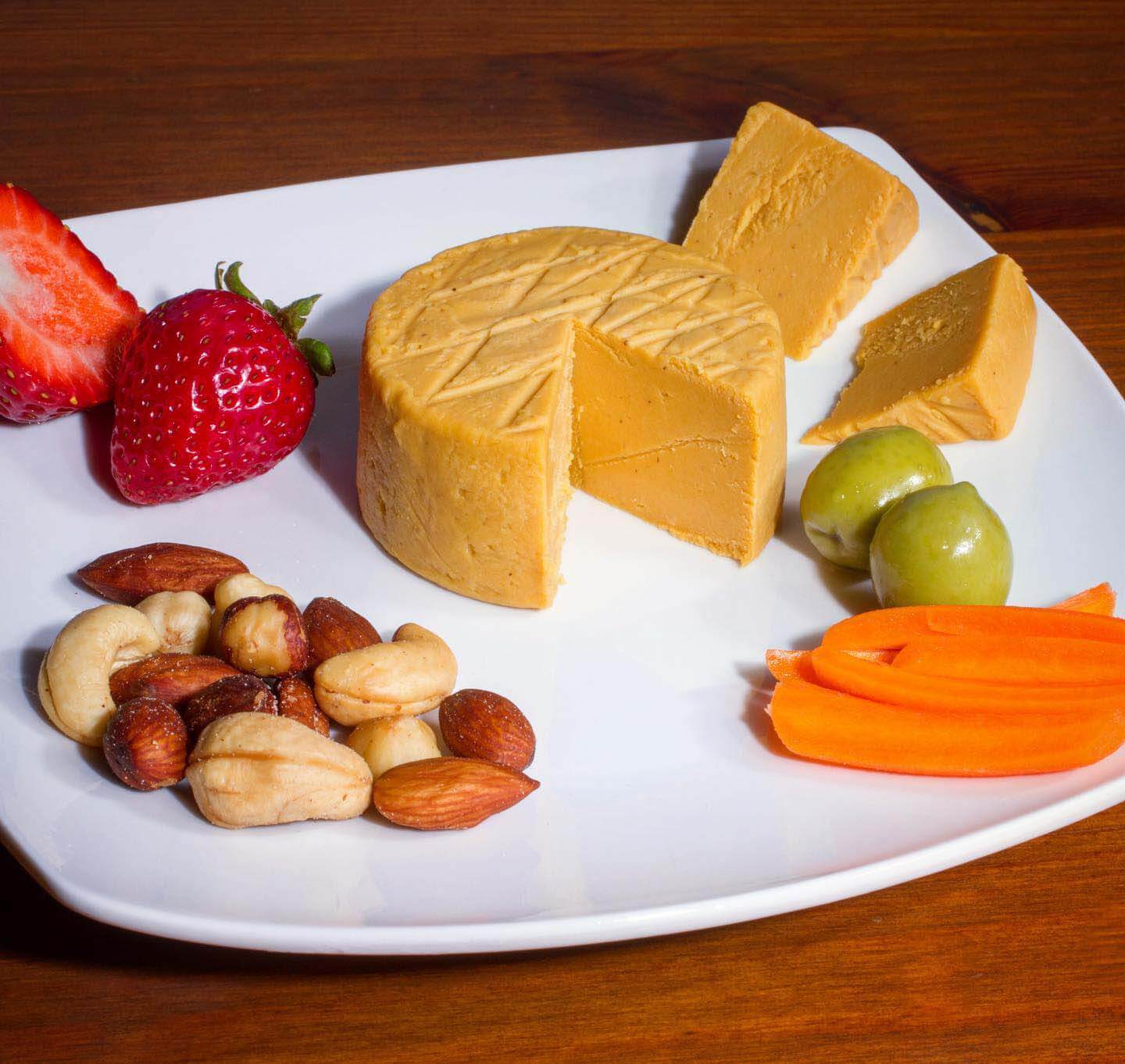 Cult Crackers
Crackers
Hand baked in Berkeley, California, these gluten-free vegan crackers are the creation of Birgitta and Dianna, two moms who met at their kids' school. Inspired by Swedish culture, these crisps are organic, non-GMO, and contain no added sugar. They come in Classic Seed Crackers (packed with flaxseeds, sesame and sunflower seeds, pumpkin seeds, chia seeds, and more!) and Crunchy Cassava Crackers (a grain-free option loaded with all the seeds but with a cassava flour base).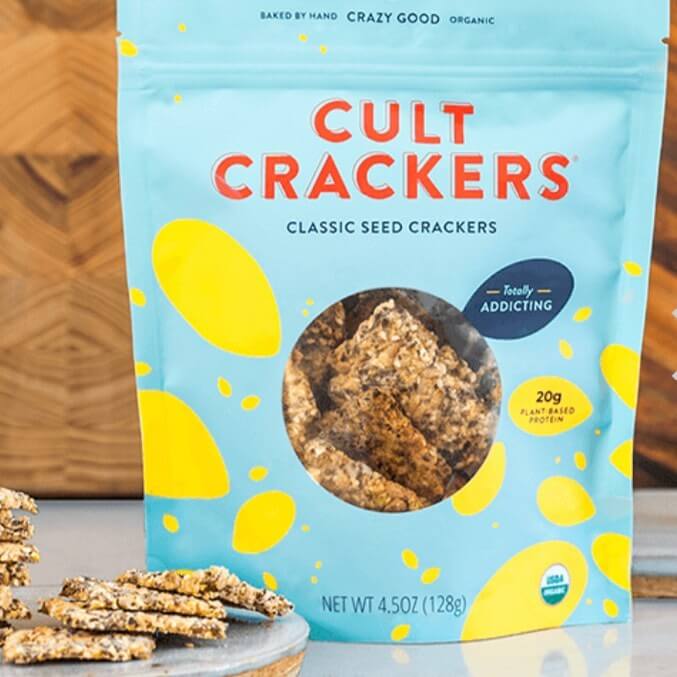 LOVE GOODLY
Beauty Products
Enjoy your movie while indulging in facial masks, healing balms, and other self-care beauty products from this all-vegan subscription box company. Every other month, you'll receive four full-sized products to treat your lips, skin, hair, and nails. You'll enjoy essential oils, aromatherapy products, and more. Katie and Justine, co-founders of Love Goodly, are taking extra measures right now to assure their products are clean and safe.
Bonus! Use promo code VEGOUT6 for $6 off your non-subscription gift boxes as well as your FIRST essential or VIP bi-monthly subscription box.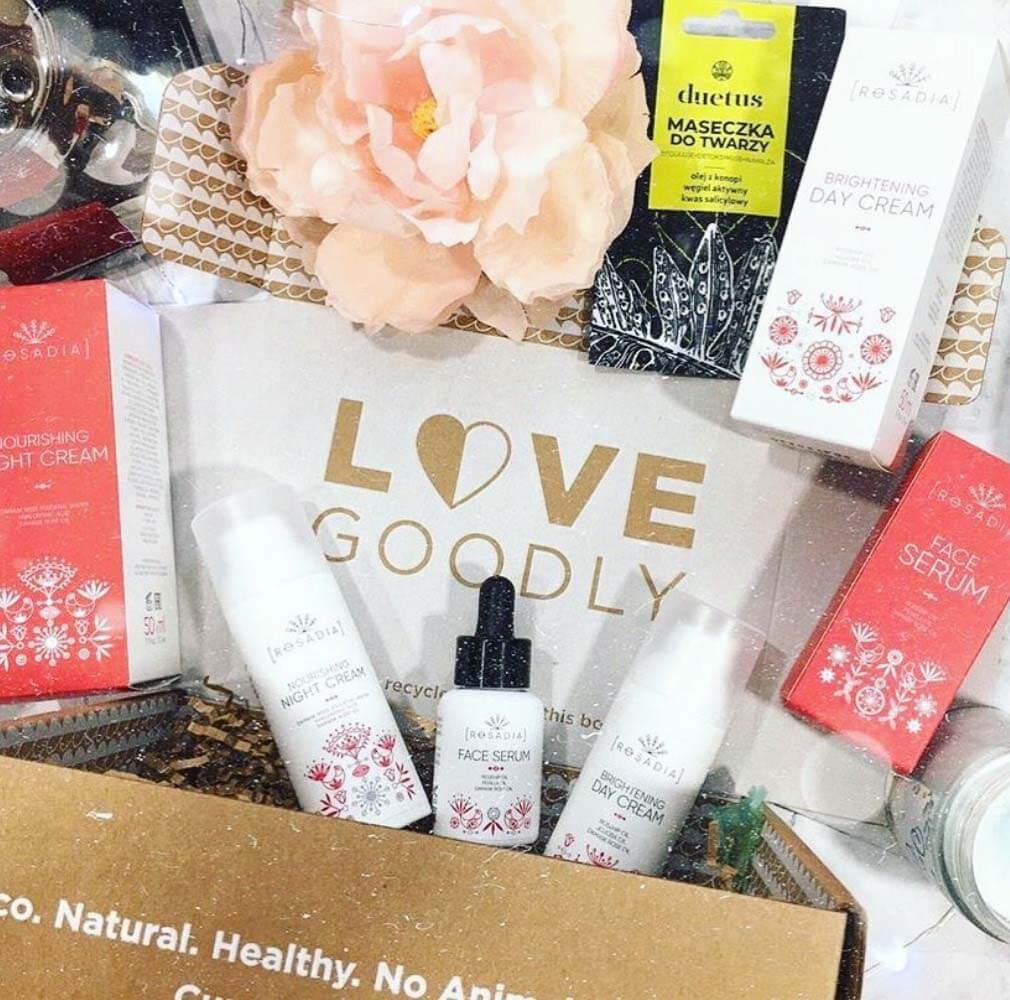 Sleepwear
Phoebe and Kat, the team behind this cozy comfort, "imagined a world where more people could be pampered in luxuriously soft and healthy fabrics." Sign. Us. UP! Because what's an evening on the couch without spending it in your cruelty-free, bamboo pajamas? Whether you prefer to lounge in pj shorts, sleep shirts, long pants, or camis, they've got you covered. Literally. For extra indulging, wrap up in one of their bamboo robes.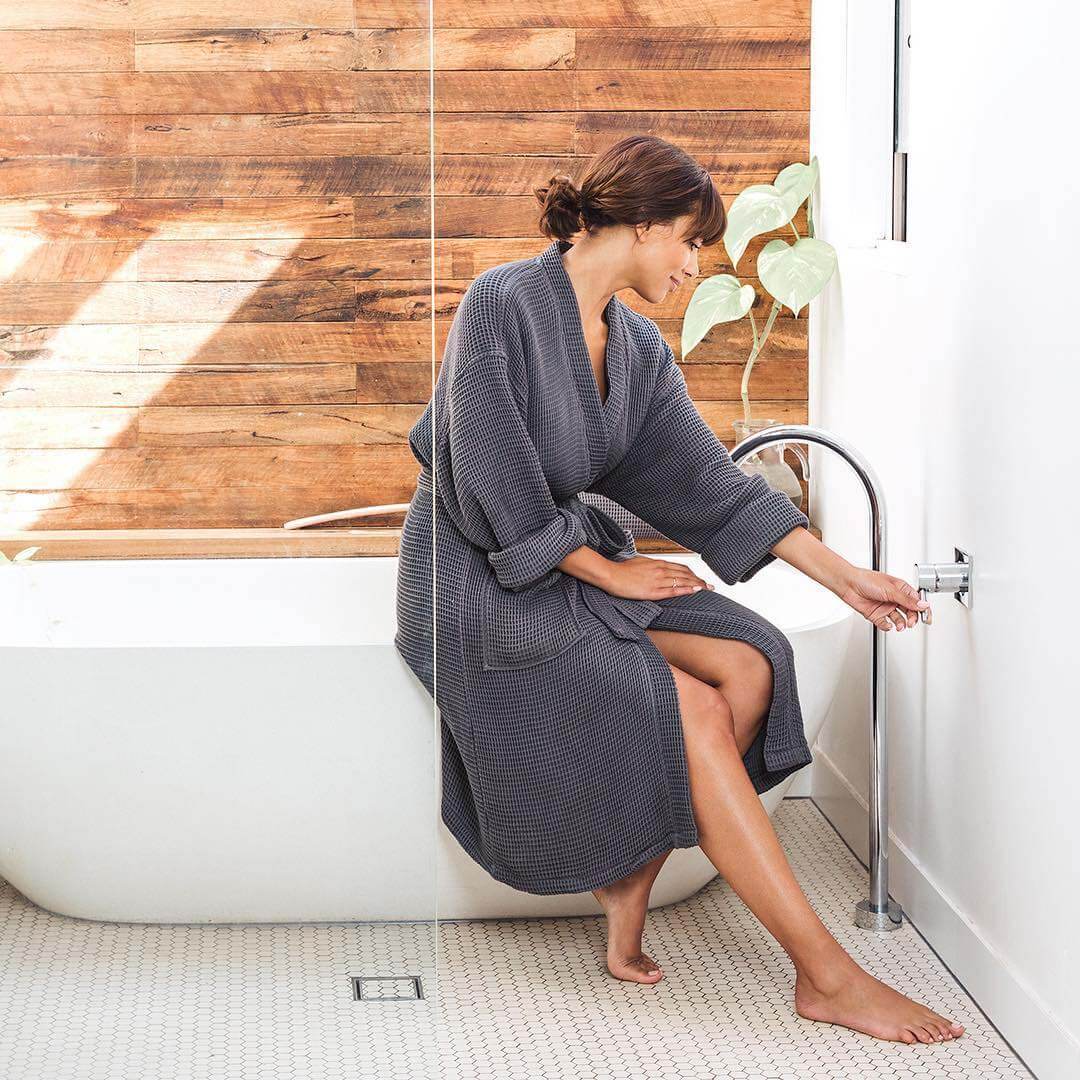 RELATED: 10 Self-Care Activities to Do at Home During the Coronavirus Quarantine
---
Want even more vegan news, food, and lifestyle content? Subscribe to VegOut LA Magazine or VegOut NYC Magazine!