Celebrate the grads in your life with these vegan items! The Class of 2020 had quite a memorable experience to end their school career. While we are unable to commemorate their accomplishments in a big graduation ceremony, we can send them a few gifts to recognize their hard work!
RELATED: Black-Owned Vegan and Vegan-Friendly Nationwide Restaurant Directory
---
Join VegUP and Using My Privilege to take a stand against racism. Click here to learn more and donate now.
Maya's Cookies
What's a celebration without sweets? Not a fun one if you ask us! The Class of 2020 Celebration Box from Maya's Cookies is a tasty way to congratulate graduating seniors. This limited edition black and white box comes with a bundle of mouthwatering cookie flavors! What are they? Marble Fudge, Classic Chocolate Chip, Chocolate Chip S'mores, Caramel Pecan, Everything, Hawaiian, Brown Sugar Butterscotch, Birthday Cake, Funfetti, Snickerdoodle, White Chocolate Espresso, and Chocolate Funfetti. Hmm, you may have to order one for yourself, too––you know, just to know what you're gifting to others… Note: Maya's Cookies is a Black-owned vegan business
Click here to shop now!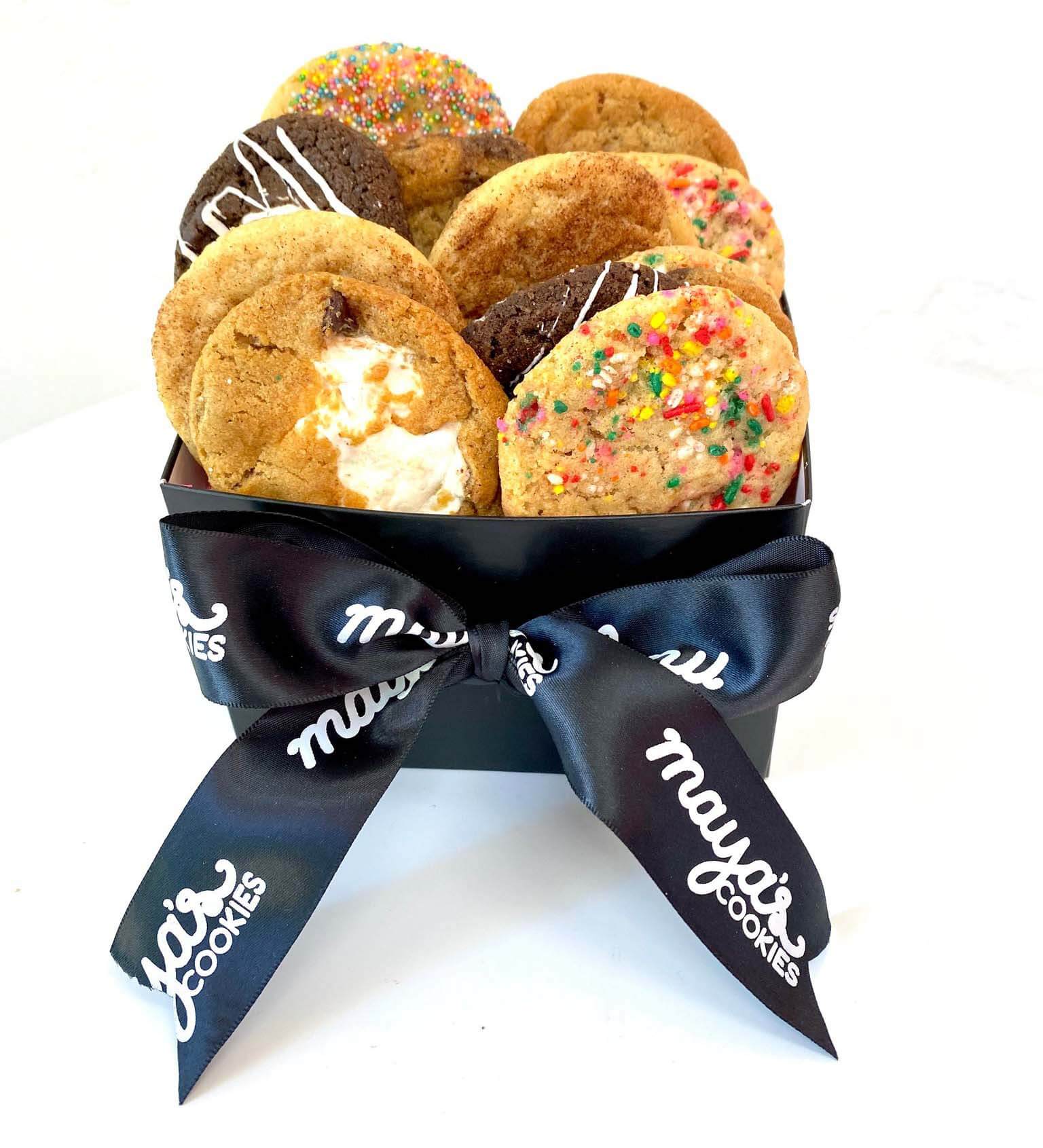 Noho Candle Co.
Grads may not immediately experience the sweet smell of success, but at least they can have the sweet smell of this candle! The special edition Class of 2020 candle from Noho Candle is available in the popular scents of Black Sea and Pomelo Mint Blossom. Each candle is handmade with vegan and nontoxic ingredients, hand poured into a 14oz black glass, decorated with roses, and topped with a silver lid. Oh, and it burns for upwards of 80 hours!
Click here to shop now!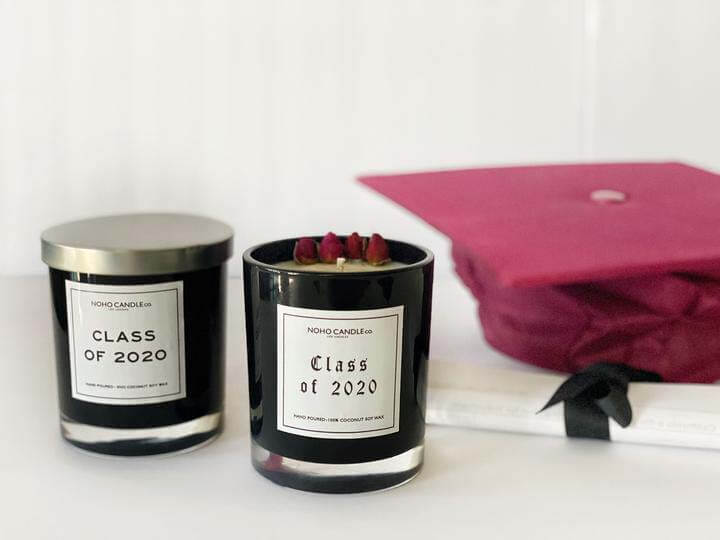 Karma Baker
If you've been staying up-to-date in the vegan world, you've most likely heard about Karma Baker's newest shippable confection––Cupcakes in a Jar! These adorable jars are available in scrumptious flavors and are shipped in packs of four. Just for grads, we'd recommend adding on balloon numbers in their specific year. Or maybe even ship them an entire cake if you're feeling generous!
Click here and use promo code VEGOUT10 for 10% off your purchase!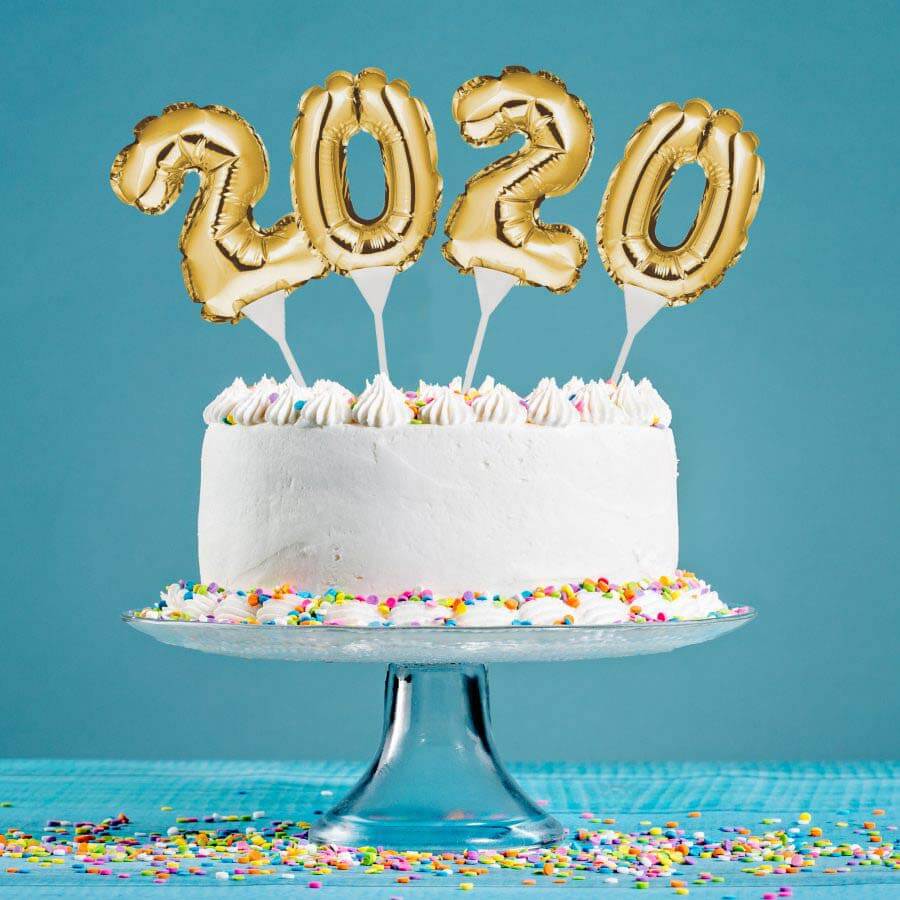 Salt & Straw
Let's face it: graduating is scary. It marks a huge life milestone that comes along with many emotions and fears. What's one of the best ways to comfort those emotions? Vegan ice cream! Salt & Straw offers a rotating menu with a few vegan flavors––and they're delicious! If the diploma recipients you know live near a scoop shop, you can gift them a few pints via local pickup or delivery. If not, Salt & Straw delivers nationwide! Gift cards are always great, too!
Click here to shop now!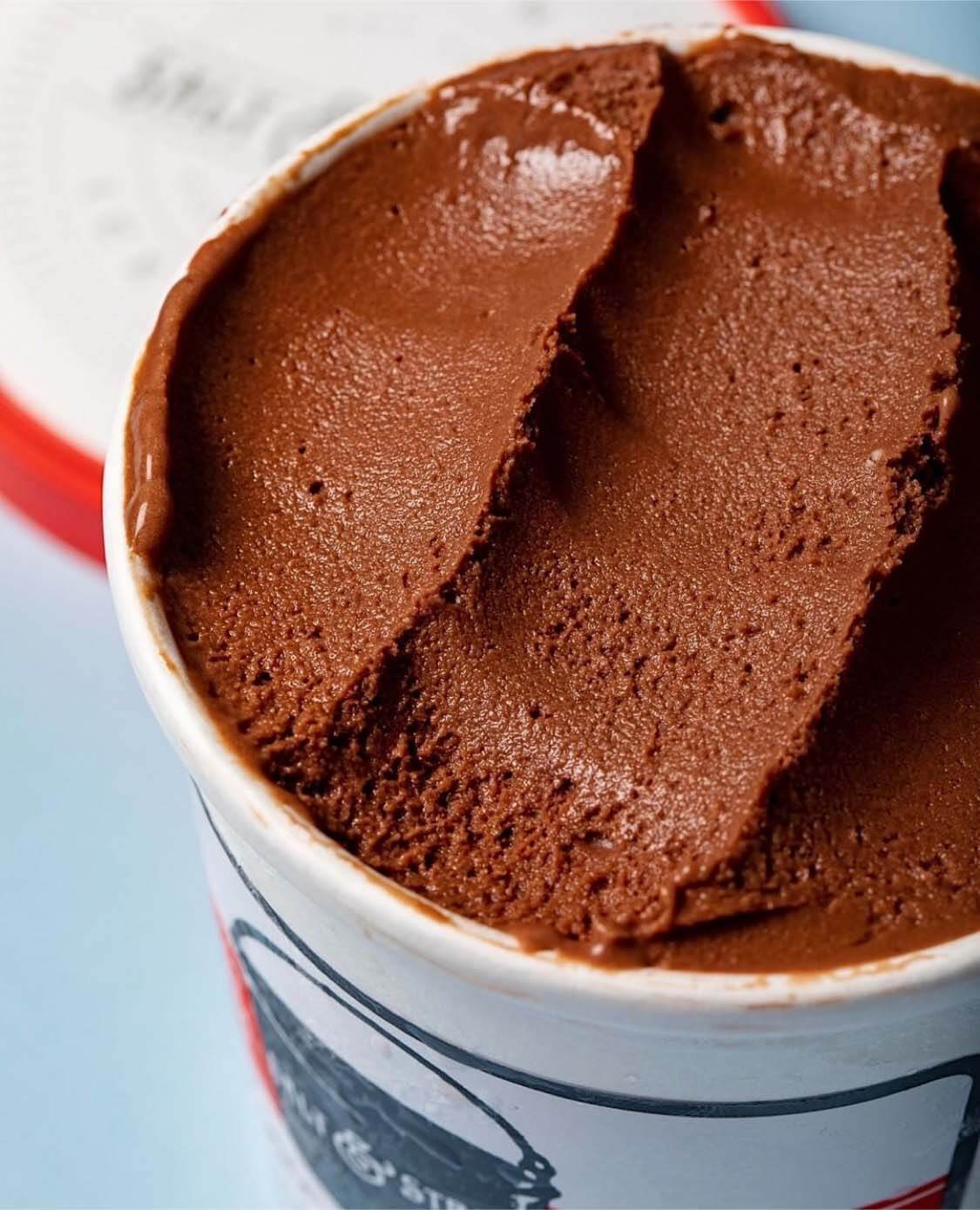 Winc
Know any college grads that are of age? Treat them to the taste of classy, vegan wine with a subscription box to Winc! Once they try these wines, they'll never go back to the days of jungle juice, boxed wine, or whatever else college kids drink. Be sure to click the "vegan" filter on their website to sort by vegan wines. Please drink responsibly.
Click here to receive $20 off your first box of vegan wine!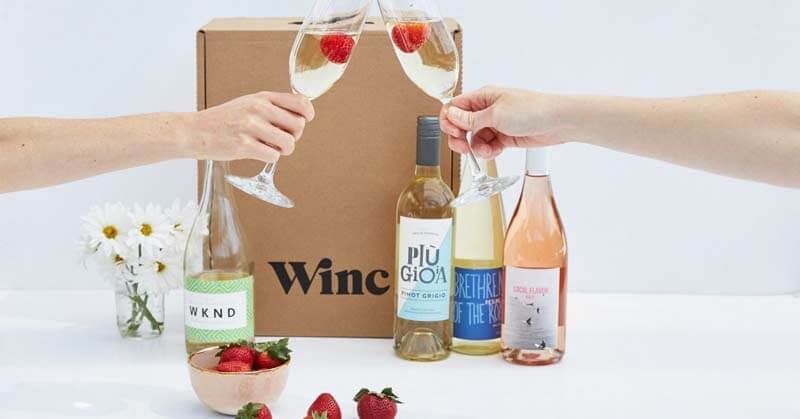 Thrive Market
Don't know what to send a graduating senior to congratulate them? You can never go wrong with groceries! Thrive Market is a vegan-friendly online market that offers loads and loads of nutritious goodies! Buy a membership or shopping credit for the new degree holders in your life to help get them on their feet!
Click here to receive $20 in free shopping credit!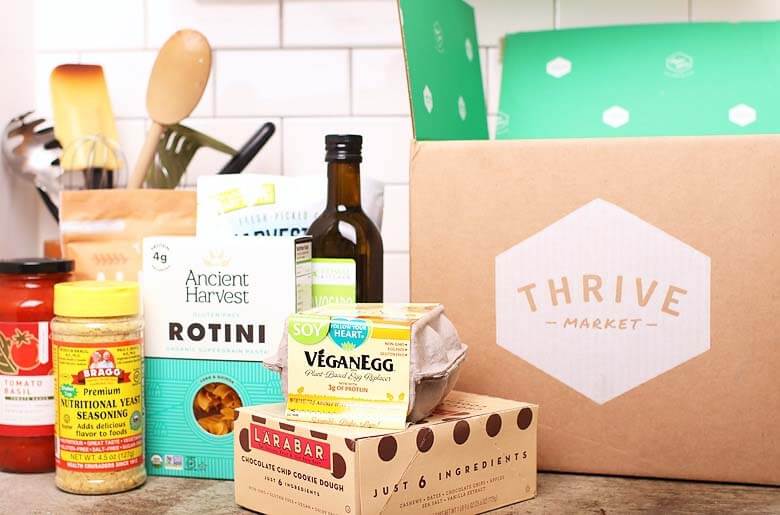 Photo credit: mydarlingvegan.com
Purple Carrot
If the grads you know aren't the best in the kitchen, consider Purple Carrot! This plant-based meal delivery service does all of the grocery shopping and recipe curating for you! Each box you get delivered comes with the perfect amount of ingredients for the chosen recipes. These recipe kits are fun to gift, make, and eat! There is an option on the Purple Carrot website where you can send someone a one, two, or four-time shipment with a message included. Or you can go for the monthly subscription!
Click here and use promo code VEGOUT for $30 off your first box!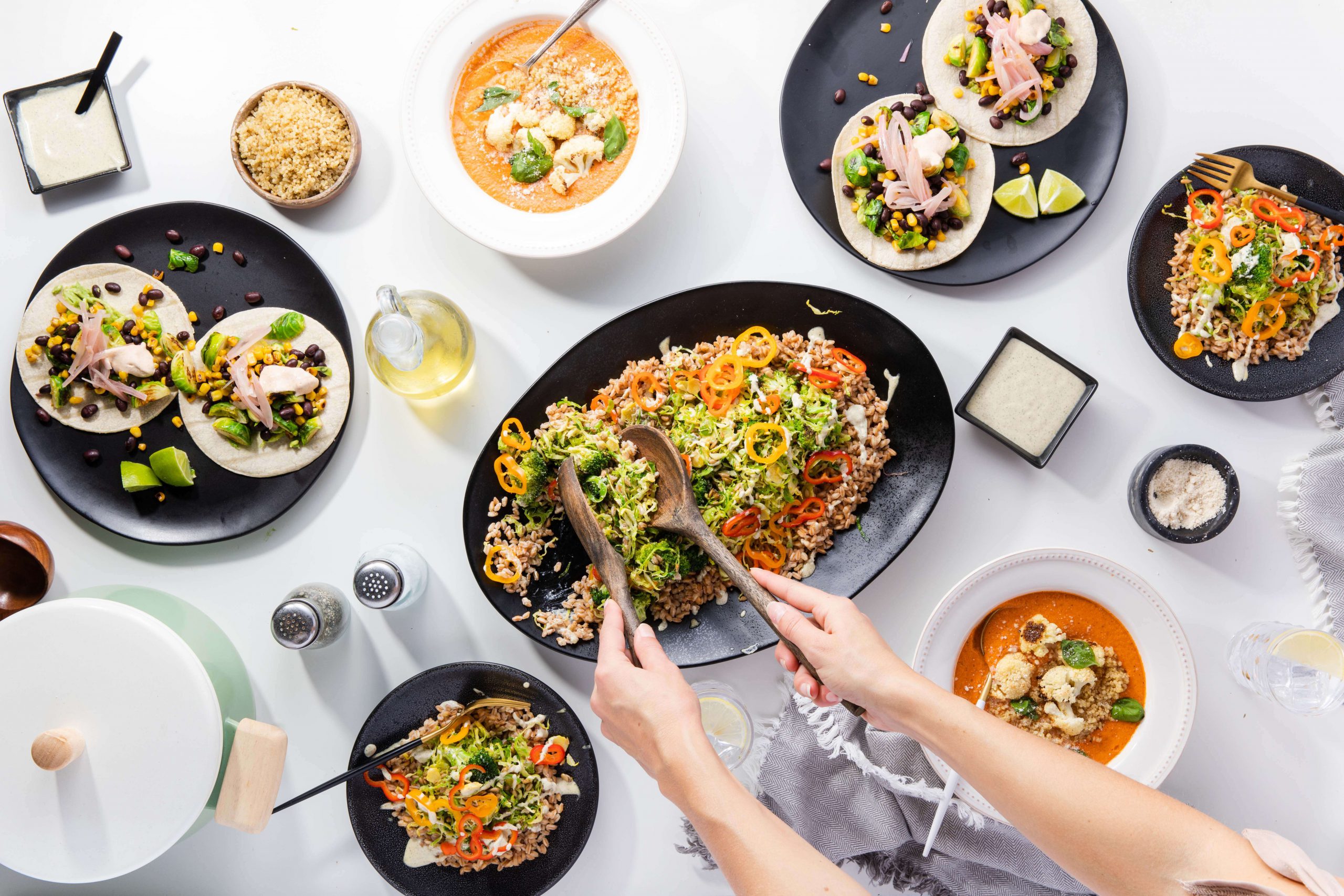 Doshi
It's time for those new alumni to ditch the backpack and go for a bag that's more sleek and professional. Check out the snazzy vegan bags by Doshi and pick the perfect one that your grad would love! From totes and briefcases to handbags and travel bags, there's quite the collection to choose from!
Click here to shop now!