By now we all know the basics of a good vegan diet: a quality multivitamin, greens, fruits, protein, carbs, etc. Basically, eat whatever we want that's vegan. But what if you've got other things concerning you regarding health? Well, we've got you covered with these vegan supplements for all that ails you!
For Healthy AF Hair, Nails, and Bones:
HairBunny – Hair Vitamins
Time to get that body ready for your re-emergence into society as a beautiful butterfly once this quarantine is over. These deliciously addicting and delightfully adorable gummy hair vitamins are just the thing you need to look post-apocalyptic chic. Effective vitamins and minerals like Biotin, Vitamin C, Folic Acid, and Vitamin D will have you looking like Rapunzel in no time. Just try not to eat them all in one sitting while you binge watch Friends for, like, the eighth time this week.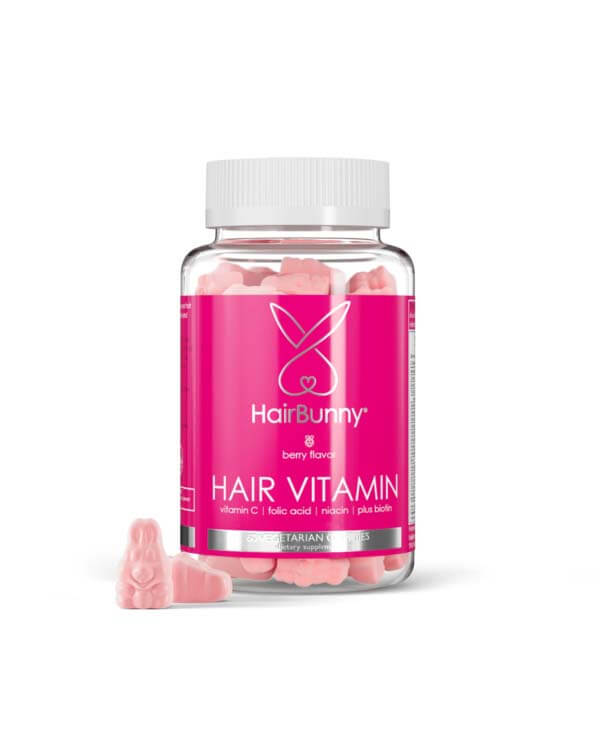 For Nursing that Zoom Happy Hour Hangover:
Biocol Labs – Mini Rehab
Drinking has become an Olympic sport as we are all stuck at home. And sometimes, those late night Zoom Work Happy Hours just went a little bit too late. Biocol Labs has got you covered with their Mini Rehab pills which contain good-for-your-liver ingredients like milk thistle, artichoke, and choline. These powerful herbs work together to break down all those shots of tequila, replacing them with much needed vitamins and minerals.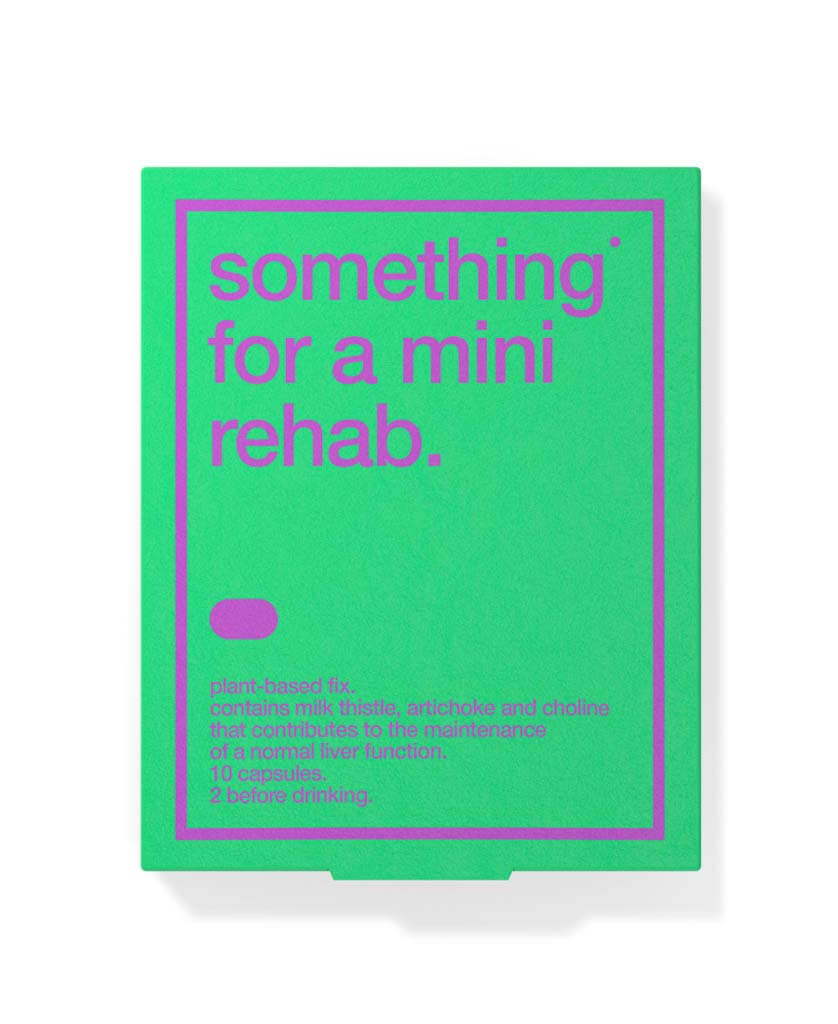 For Laser Focus While Working at Home:
Recoop – Wellness Set
Created as a way for people taking Adderall (aka your bff in college) to use it or wean off of it without any negative side effects, this potent duo of pills is just what you need to stay productive AF (even if you aren't on stimulants). Designed to stabilize levels of dopamine (the happy chemical) and keep the balance of your mind and body, these wonder pills will have you banging out your next screenplay or becoming at-home employee of the month. The AM Balance capsules will keep you jitter free and clear-headed whether you are on or off Adderall, and the PM Recovery capsules will get that head hitting the pillow with zero problemo.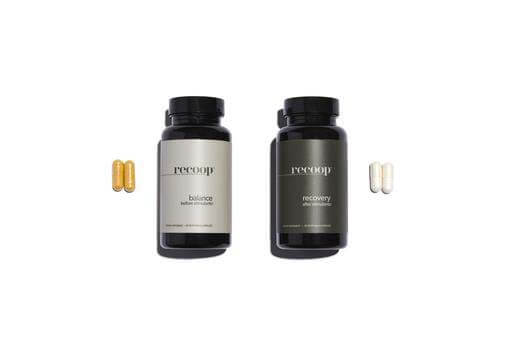 For the Best Sleep Of Your Life:
Form – ZZZZs
Going to bed late has become the norm for most of us, but just because the world is crazy right now, doesn't mean your sleep schedule has to be too. Form's ZZZZs are just what you need to help you drift off into worry-free sleep. Packed with 5HTP for increased serotonin, L-Glycine and L-Theanine for zen effects, and trusty Magnesium and Zinc, your quality of sleep will be better than ever. An added dose of BioPerine guarantees maximum absorption so you can get the full effects and maximum dreamy hours of counting rescued sheep.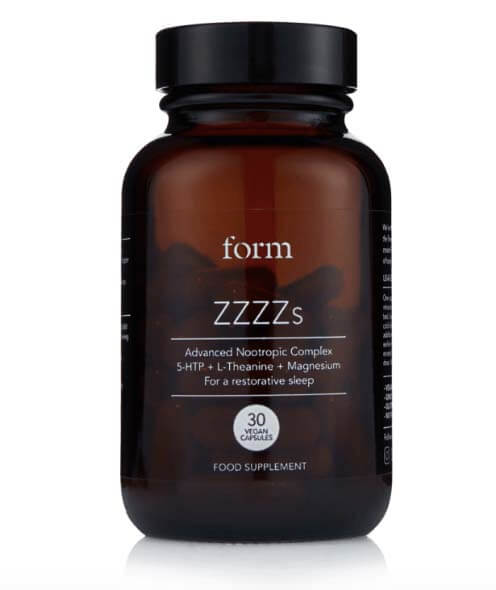 For Optimal Tummy Digestion:
A healthy tummy is a happy tummy. And with all this time on our hands we have been concocting some scrumptiously heavy recipes that are good for the soul but maybe not always as tame on the tum tum. These enzymes are just what you need for that extra cheesy vegan enchilada cake you and your roomies just made. This blend of over 45,000 belly debloating organisms helps to lower inflammation while aiding in digestion, anti-gassiness (your roomies will thank you), and breaking down hard-to-digest proteins, carbs, fibers, and fats. Use promo code MROVEGOUT at MaryRuthOrganics.com for 15% off your purchase!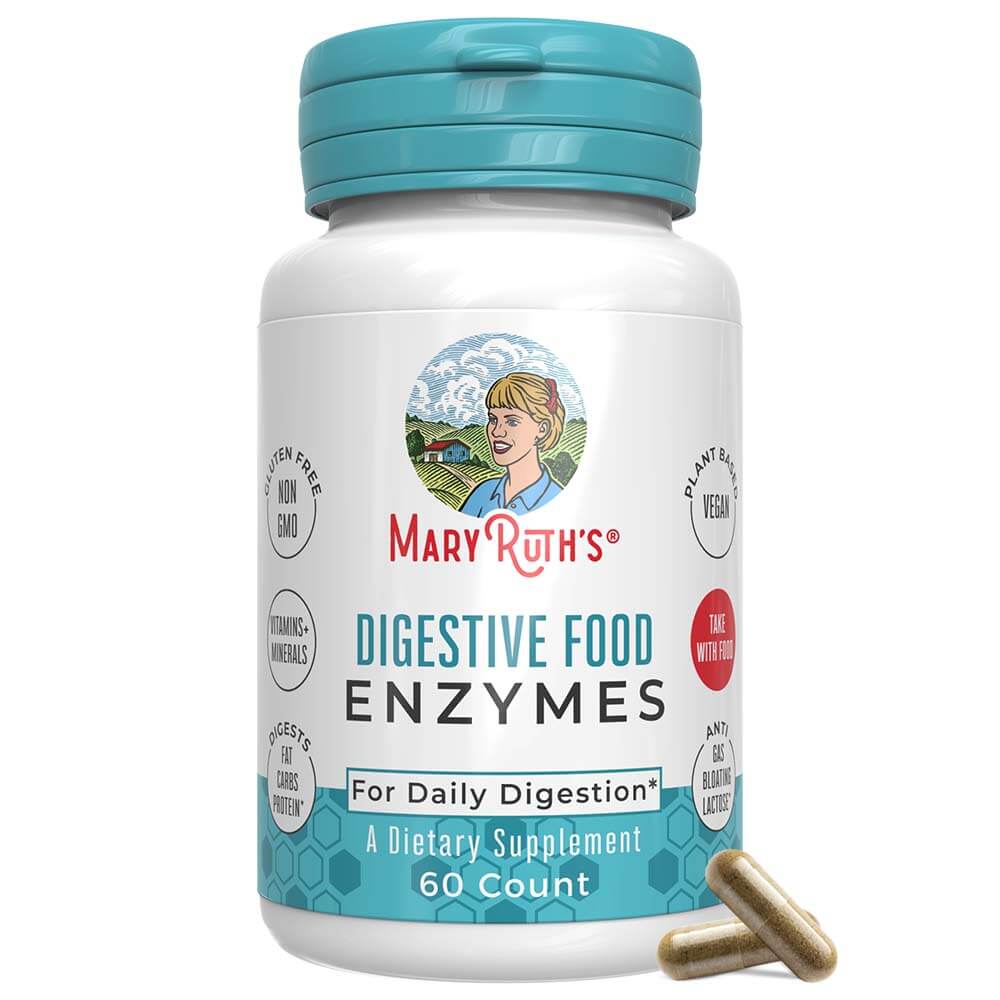 For a Serious Immunity Boost:
A strong immune system is high currency these days. Essential and coveted. This triple action formula gives your immune system a swift kick in the rear, fortified with Vitamin C and zinc, helping keep you protected from all the nasties out there. And just because we are all staying inside like good boys and girls, doesn't mean we should put our defenses down when it comes to our insides. You'll be wealthy in wellness in no time and putting your best foot forward before the zombies come!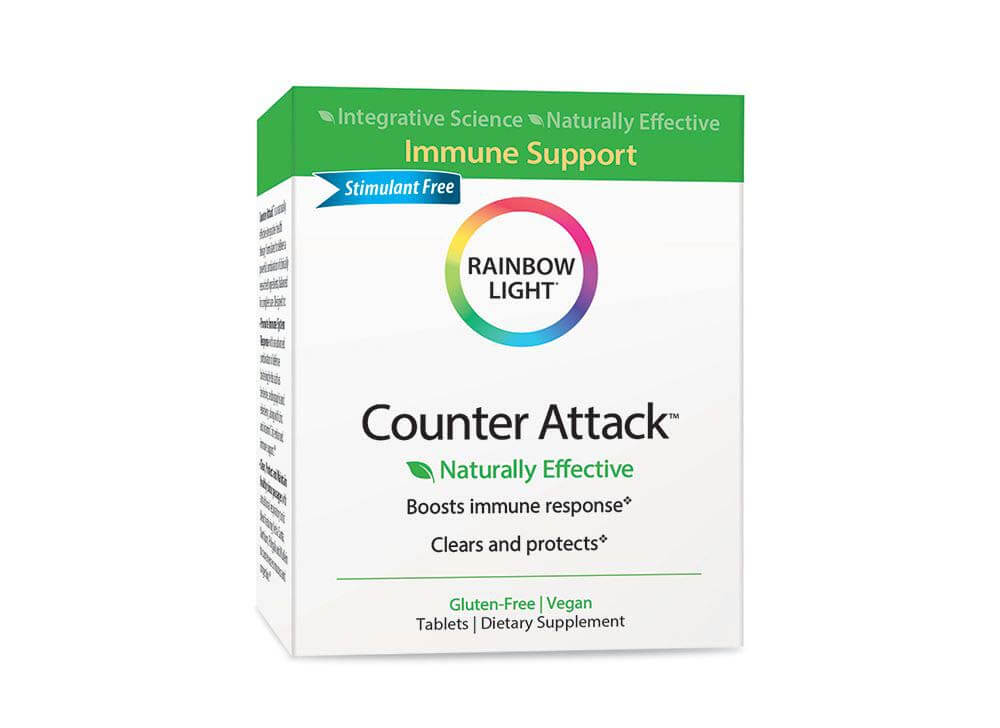 For Them Gains:
Plantmade – Vegan Protein
Your home workout game is gonna be elevated to another level with this super clean vegan protein powder. Pay no mind to all those powders that literally taste like cremated dust. With the choice of vanilla or chocolate, this formula tastes rad in cereals, shakes, baked goods, or even with just the plain ol' elixir of life, H2O. Ingredients like pea protein, hemp protein, sacha inchi protein, chia, and spirulina will keep you getting your pump on while you crush those living room workouts. Even those keto bros will ditch the whey for the Plantmade way.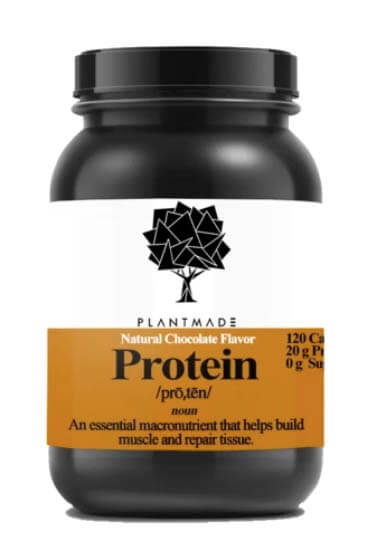 Disclaimer: The above is not meant to serve as medical advice. Always consult a medical professional for all medical advice.
RELATED: 10 Vegan Multivitamins to Supplement Your Plant-Based Diet
---
Want even more vegan news, food, and lifestyle content? Subscribe to VegOut LA Magazine or VegOut NYC Magazine!