Trendy boutiques and chic retailers are the norm in NYC, and lucky for us, many of these shops also focus on providing sustainable, eco-friendly fashions.
Read on to find out which veg-friendly clothing stores we are loving. Being vegan never looked so stylish!
MooShoes
Manhattan
Stroll around NYC in vegan style with MooShoes cruelty-free kicks. Show off your ethical pedicure with a pair of platform sandals, or channel your inner rockstar with Dr. Martens boots. The shop also offers sneakers, socks, belts, bags, wallets, and reusables like on-the-go utensils, so you can incorporate veg-friendly items into all facets of your day-to-day routine.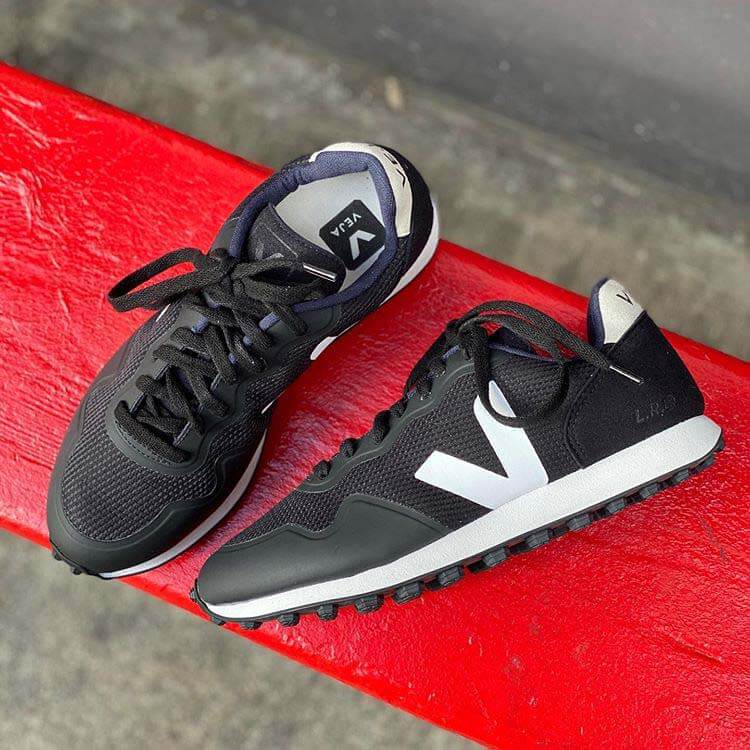 Unis
Manhattan
This NYC based label was launched in 2000 by designer Eunice Lee, and has been dedicated to responsible production ever since. The company specializes in menswear, so you'll find a variety of t-shirts, chinos, and flannels. Unis uses materials such as cotton and rubber to design casual yet sophisticated clothing that can be worn in any season. The Gio Skinny Stretch pant is ideal for desk-to-dinner wear, and will fit like a dream as the stretchy cotton material provides all day comfort and style.
Habit
Brooklyn
There's no shortage of trendy boutiques in Brooklyn's Park Slope neighborhood, but what sets this shop apart from the rest is their adorable, cruelty-free clothing. Browse the online shop and you'll find everything from your favorite rock band t-shirt to elegant, floral print blouses. Habit also carries jewelry, faux leather handbags, and books by local authors.
Stella McCartney
Manhattan – Multiple Locations
In Stella's world, fashion can still be luxurious without using leather, fur, skin, or feathers, and we agree with Stella! This vegetarian brand offers clothing for women, men, and kids by using faux leather and fur-free fur to create beautifully designed coats, dresses, tops, bottoms, accessories, and sleepwear. In addition to the traditional Stella line, you can also shop the Adidas by Stella McCartney collection for sportswear, sneakers, and swimwear.
Kaight
Brooklyn
What started as a small-town dream has now flourished into a successful, eco-conscious NYC retailer. Kate opened the shop in 2005 as a way to reclaim her Midwest values of being a conscious consumer, and to also offer an alternative to fast-fashion retailers. Kaight stocks dresses, tops, bottoms, and denim as well as accessories like hand-crocheted totes woven from upcycled fabric. Vegan and cruelty-free skincare products from Alder New York are also available, including their rejuvenating moisturizers and face masks.
Matt & Nat
Manhattan
Matt (Mat(T)erial) & Nat (Nature) designs 100% vegan and cruelty-free handbags, accessories, and outerwear. The brand is committed to using sustainable and eco-friendly materials like vegan wool, recycled nylons, and even corkscrews to create classy and stylish fashions. The LESLIE Sleeveless Jacket will become your new staple piece as it can be worn to add a cool, chic look to any outfit, and pairs perfectly with the ALDIE Sunglasses.
Brave Gentleman
Brooklyn
New York City is known for having some of the most iconic fashions, but did you know we are also home to the first vegan menswear brand? That's right, Brave Gentleman was launched right here in NYC in 2010 by Joshua Katcher, and the company has been making a positive impact on the ethical fashion movement ever since. Show off your inner fashionisto this summer with a pair of Tailor Dot Shorts, which are made from 100% recycled denim and add a cool, classic touch to any warm-weather outfit.
RELATED: 5 Sustainable Denim Brands You Should Know About
---
Want even more vegan news, food, and lifestyle content? Subscribe to VegOut LA Magazine or VegOut NYC Magazine!