Back
6 Black-Owned Vegan Fashion Brands to Shop Online
It's more important now than ever to make sure we are supporting the Black Lives Matter movement with our wallets, and one way we can do that is with what we wear! Here are 6 Black-owned vegan fashion brands with a mission to spread cruelty-free awareness with fire fashion statements.
RELATED: 25 Black-Owned Vegan Beauty Brands to Support Right Now
---
Join VegUP and Using My Privilege to take a stand against racism. Click here to learn more and donate now.
Haiti-born Chris, the owner of The Vegan Prophets is no stranger to struggle. Growing up in one of the poorest countries in the world, he witnessed firsthand the day-to-day injustices of inequality, hunger, and violence. After years of weight training and being a meat eater, he started educating himself on protein and nutrition. This led to Chris making the transition to veganism. He quickly started seeing positive results, and the decision to put an end to the stereotypes of bodybuilding vegans led to the creation of The Vegan Prophets. Armed with a desire to share the message of veganism, Chris realized that the best way to send a message to people was with what you're wearing. The line carries hoodies, tees, and tops with prints displaying powerful messages like "Guilty of Animal Compassion" and "Kindness to Animals is Not A Curse." In addition, a percentage of each purchase goes to animal organizations and vegan associations.
Claire Carreras created White Rhino Bags as a result of a shopping expedition gone wrong. With a need for a bag that was cruelty-free, functional, roomy, reasonably priced, and fashionable, she was empty-handed after hours of searching. The brand aims to make shopping for the perfect vegan carryall easy and fun, providing a one-stop shop for designer bags and accessories. The aesthetic provides something for everyone, and a comfort knowing everything from White Rhino Bags is animal-free. With everything from backpacks, bags, satchels, wristlets, passport wallets, and even coasters, savvy vegan shoppers will find what they need to accessorize, utilize, and customize their style and life. Everything is made of vegan leather or cork, and available at $102 or less!
Tree Tribe is an Earth-loving brand dedicated to creating with eco-conscious materials. With a philosophy that follows the belief that the world is one big extended family living in the same neighborhood, Earth, Tree Tribe partners with organizations that plant trees to fill the environment while providing much needed shelter, food, and economy to various regions around the world. WIth a goal to "plant millions of trees and make a positive impact on the world," Tree Tribe has already contributed an impressive 400,000 trees in 12 countries. The brand makes eco bottles, leather leaf wallets, face masks, hats, and activewear in stylish prints for men and women. You'll find everything you need to equip yourself with clothing and accessories for exploring nature.
Vegan State of Mind (VSOM) is the result of a near death car accident experienced by founder Roland Jackson in 2016. Turning to veganism and holistic healing after refusing spinal surgery, Roland founded the California-based brand with a focus on veganism as a lifestyle and higher consciousness through healthy living and choices. Everything is made in the USA with organic cotton, direct to store, with the flagship store located in Planet Health Compton, a multipurpose center dedicated to healthy living and small businesses serving the local Compton community. The brand puts an emphasis on investing back into the lives of underprivileged families in Compton and teaching them healthy practices. With headwear and tops featuring the VSOM logo, the graphics are edgy, fashion forward, and conversation provoking.
Trap Vegan was created by attorney LaFoy Thomas III with the idea to promote consciousness through consideration of compassion and freedom for both humans and animals. Seeking to bridge the gap between financial and spiritual concerns in order to heal communities and families, is at the forefront of the founder's beliefs. Trap Vegan is all about taking back economic power and the belief that "those who are seeking freedom and justice should be among the first to offer it to the billions of animals who endure needless suffering around the world." Trap Vegan makes fresh tees and snap back hats with the "Trap Vegan" logo, and messages like "Time to Awaken." Trap Vegan represents kindness and compassion towards animals, and the hustle that comes with financial independence.
A super dope mission-based t-shirt line started by Dominick Thompson, Crazies and Weirdos was built around the idea that "eating, hunting, harming, or exploiting animals is crazy and just plain weird." The company creates t-shirt campaigns with various slogans, with each campaign raising money for a different non-profit organization focused on animal rights. They have spearheaded successful campaigns like raising $1,100 for Ric O'Barry's Dolphin Project, whose mission is to end dolphin exploitation, and $700 for Pig Placement Network,whose mission is to rescue and place pigs into forever homes. Crazies and Weirdos boasts a line of hoodies, tees, cut-off tanks, and hats with phrases like "Feed a girl vegan food and watch her take over the world," and "Clark Kent Was Vegan." The brand works hard to spread awareness on the importance of what goes on people's plates.
Cat Limket
@catlimket
Cat is a vegan actress, model, and activist. She is passionate about healthy and holistic living, cruelty-free beauty, and the benefits of a plant-based lifestyle. When she's not on set or hugging puppies, you can find her on the hunt for vegan ice cream.
Articles by Cat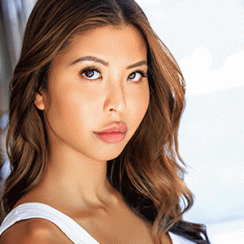 More from VegOut
Subscribe Now
Get the premier vegan food and lifestyle magazine delivered to your door (or inbox!)
Order the magazine!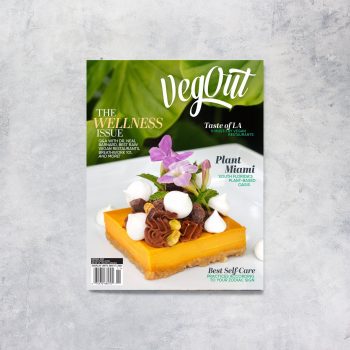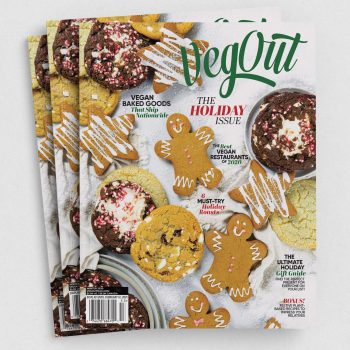 Navigation