From clothing to skincare and candles, score the best prices on our favorite cruelty-free gifts this Black Friday.
BEETxBEET
Deal: Use promo code BF2019 for 30% off your entire purchase!
This is the place where passions for street art, music, and food meld with ethics and design. BEETxBEET's t-shirts are produced using vegan inks.
Deal: Use promo code BF30 for 30% off your entire purchase!
For those on your list who love a little cheezy wordplay, pick up a few of these sweatshop free, ethically produced, sustainable t-shirts.

In Vegan Veritas
Deal: Buy any shirt this Friday and get 5 free stickers + use promo code VEGOUT for free shipping!
We teamed up with In Vegan Veritas to launch an exclusive LA Vegan Donut Tour t-shirt and crop top. Just sayin, it makes the perfect holiday gift.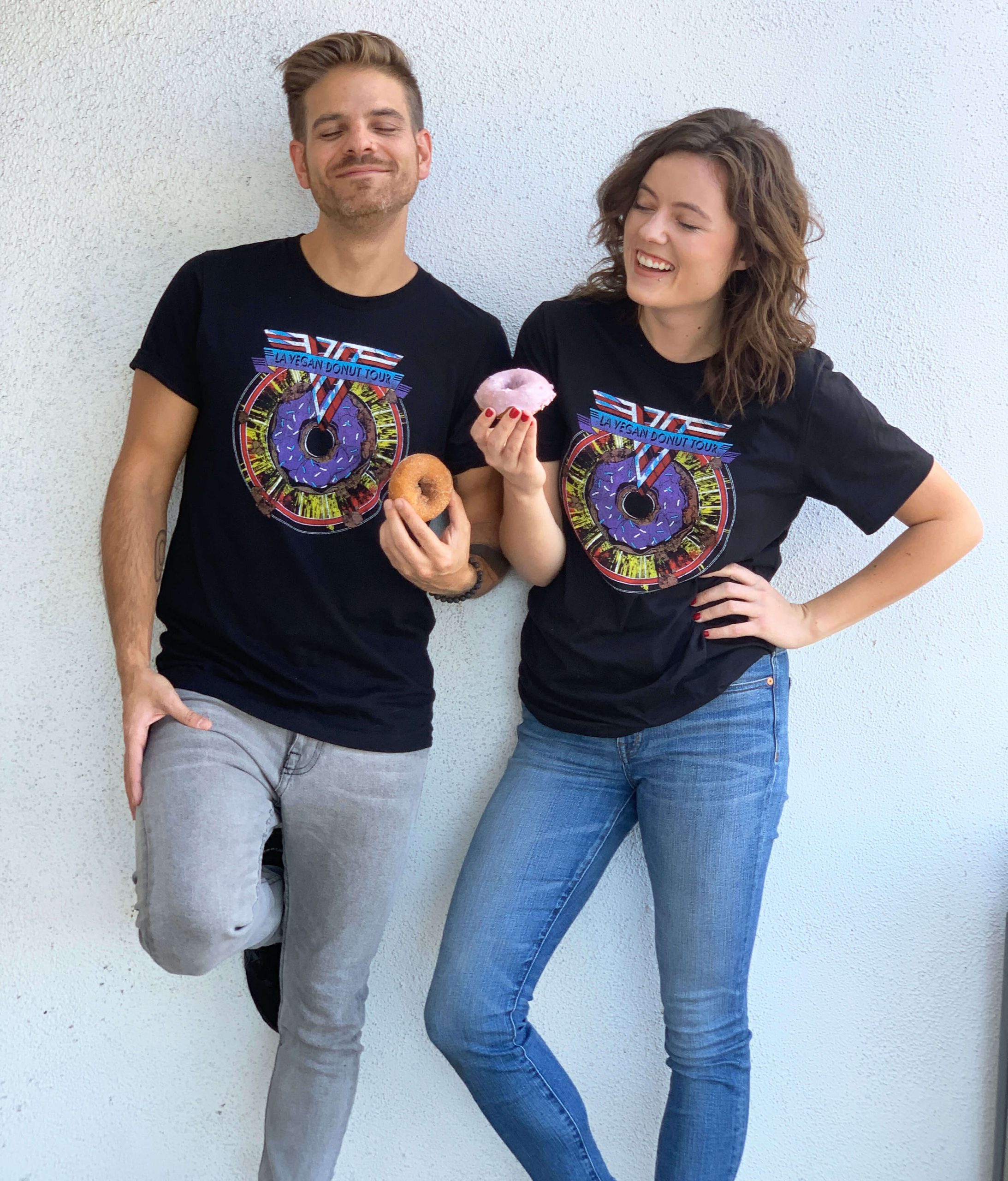 Deal: Take up to 40% off coats sitewide! No code needed.
These cruelty-free, PETA-approved parkas are filled with 100% recycled plastic bottles, ensuring no animals were harmed for your warmth.
Groceries
Deal: Use promo code BLKFRIDAY30 for 30% off your entire purchase!
Apparel Based in California, Groceries Apparel utilizes 100% organic recycled fabrics in their designs.
Plant Faced Clothing
Deal: 20% off $32+, 25% off $65+, and 30% off $130!
Plant-based fashion meets street, skate, and tattoo culture.
Call It Spring
Deal: 30% off all regular price styles! No code needed.
Snag a pair of Insta-worthy shoes from a company that refuses to compromise on quality or eco-commitment. They also have tons of cute accessories as well!
Dr. Martens
Deal: Use promo code THANKS25 for $25 off $125!
You'll find plenty of vegan options at this classic shoe shop.
Matt & Nat
Deal: Huge discounts on select items sitewide.
Crafted from recycled materials, these cruelty-free bags are both stylish and PETA-approved.
Votch
Deal: 10% off everything sitewide!
Gender neutral, minimalist design watches that are both stylish and animal-free. Votch supports Beneath the Wood rescue sanctuary for sheep, cats, horses, and at-risk dogs. Use promo code VEGOUT for 10% off your purchase!
Coconut Bowls
Deal: Use promo code COCO25 for 25% off your entire purchase!
For the eco-conscious friend on your list. Sustainable products in fun designs. In addition to bowls, you'll find flatware, reusable produce bags, bamboo straws, and more.
Bare Naked Botanicals
Deal: 30% off sitewide!
Pure botanical skincare for your eco-conscious friends (or for you!).
Pacifica
Deal: 25% off everything!
From hair care to bath products to makeup and perfume, Pacifica has got you covered this holiday season.
Deal: 20% off sitewide!
For each pair of socks you purchase, Bombas will donate a pair to the homeless community. Note that not all their socks are vegan (some are made with wool).
Brooklyn Candle Studio
Deal: 30% off select candles!
100% cruelty-free candles for everyone on your list.