Back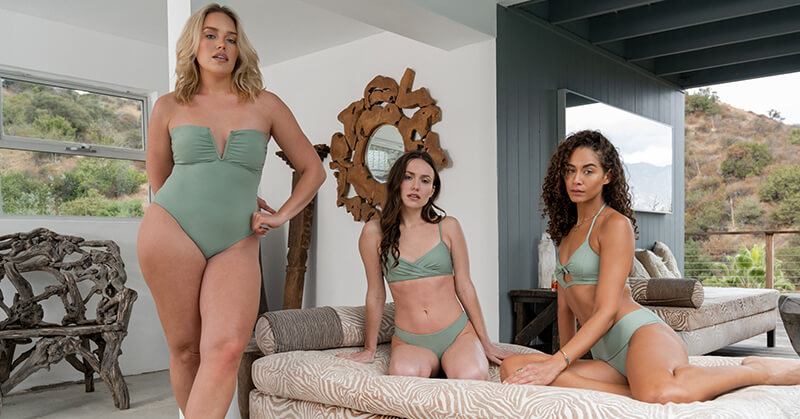 12 Sustainable Swimwear Brands for Summer 2021
If you want to stunt a trendy, sustainably made swimsuit this season, check out these brands! With spring in full swing and summer just around the corner, who wouldn't love to cool off with a dip in the pool, a trip to the beach, or even a pass on your kids slip-n-slide? If you're partaking in any of these refreshing water activities, you'll most likely want a bathing suit. And if you're anything like us, you want to wear items that are eco-friendly and made by brands that treat their employees well. Here's a list of our favorite swimsuit companies that fit the bill.
Finding the perfect swimsuit can be tough but with Wolven, you can kiss those worries goodbye! Not only are their sustainable swim pieces adorable AF, but most styles are reversible. In fact, the Santorini Ruched Top can be worn FOUR DIFFERENT WAYS. That means you can literally hit the pool four times without anyone knowing you're in the same suit. Outfit repeater, who? As if we haven't already convinced you to get a suit from Wolven, wait until you hear this! Their soft and comfortable garments are made from plastic water bottles. Yep, they're literally made from recycled PET fabrics that are spun from BPA-free bottles. Complete with eco-friendly packaging and carbon offsets, each shipment is sent with Mother Nature on top of mind. Use promo code SUNNY15 for 15% off your order through 4/30.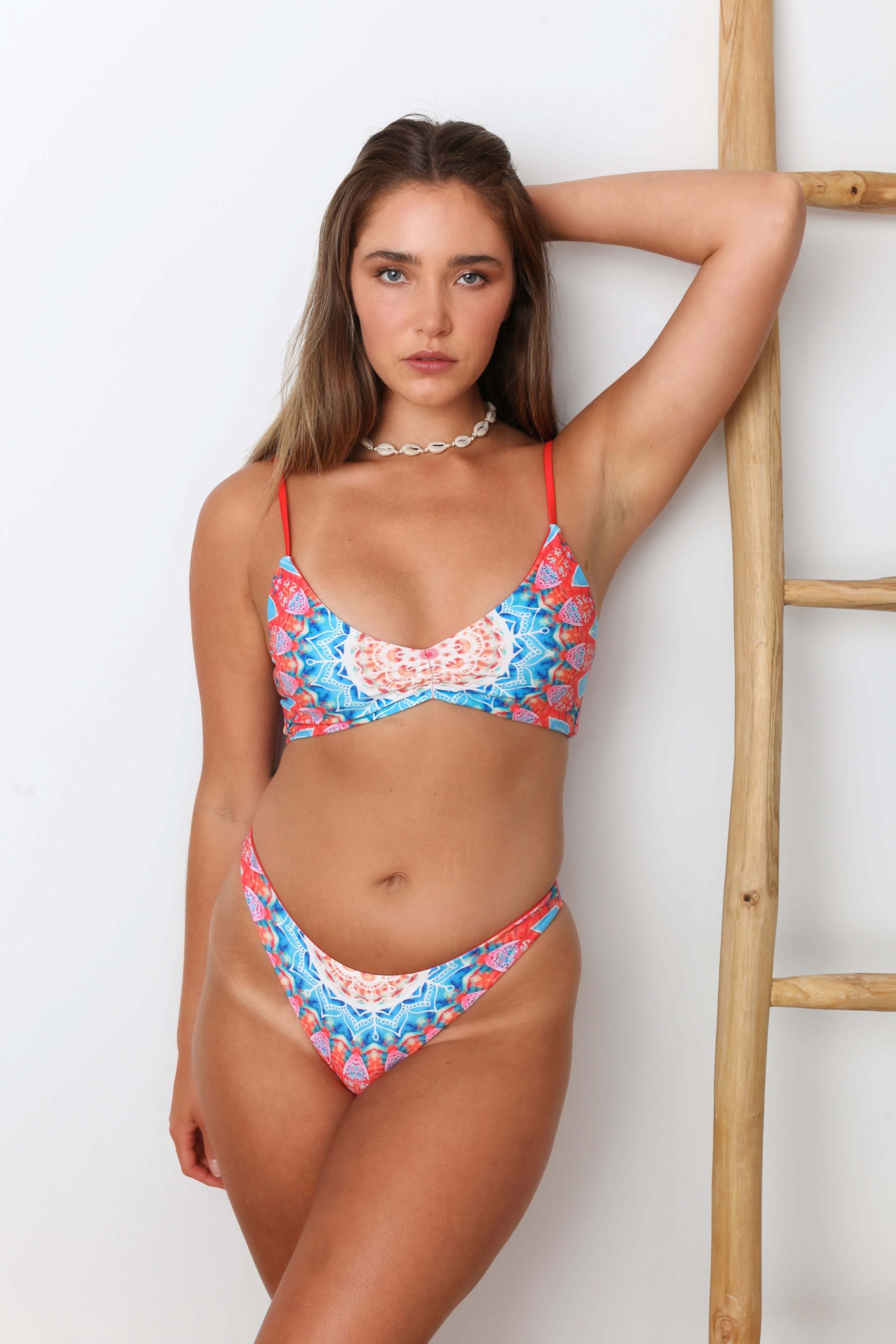 When it comes to all-things-apparel, look to Reformation. In addition to their everyday clothing, undergarments, and accessories, this eco-friendly company also makes fashion-forward swimwear. Reformation uses a blend of recycled polyester and lycra to fashion their trendy suits and, in the information section of each garment, you'll find its sustainability impact. For instance, the enchanting Tide Bikini Top saves 11 pounds of carbon dioxide, 32 gallons of water, and 1.1 pounds of waste. How awesome is that?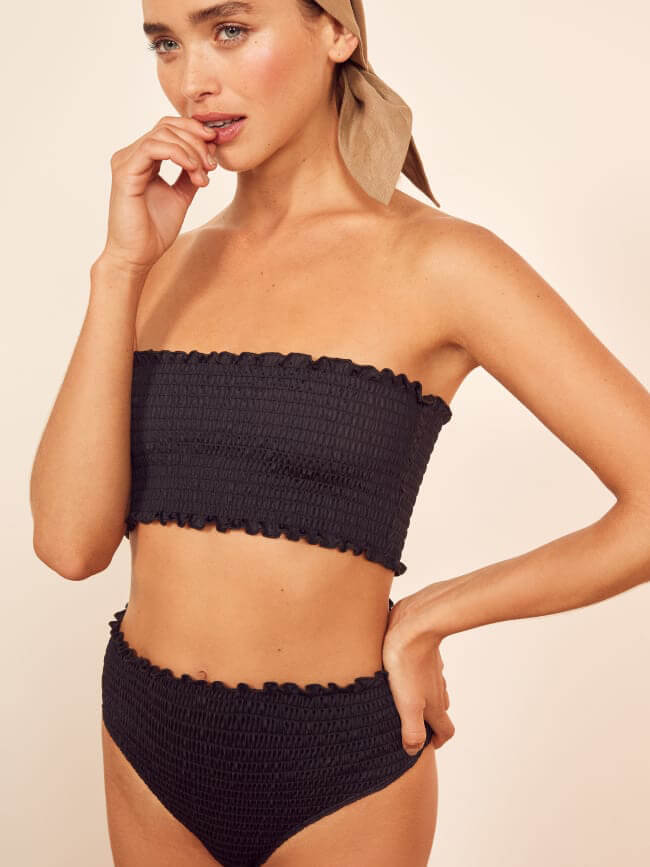 After Lauren Quinn moved to Brazil and was exposed to the beautifully crafted designs made by locals, she founded Bromelia Swimwear. This ethical clothing company works directly with native Brazilian artists, especially women and members of the LGBTQ+ community, to bring their vibrant designs to life. Bromelia offers their artists fair paid wages, a dignified workspace, respect for their craft, and empowerment through experience. From the sketch stage all the way to construction and finishing touches, these stunning swim pieces are masterfully created to highlight women's bodies. This season, we've been eyeing the stunning sage-colored Pantanal Bikini Top and Bottoms—it's the perfect summer suit!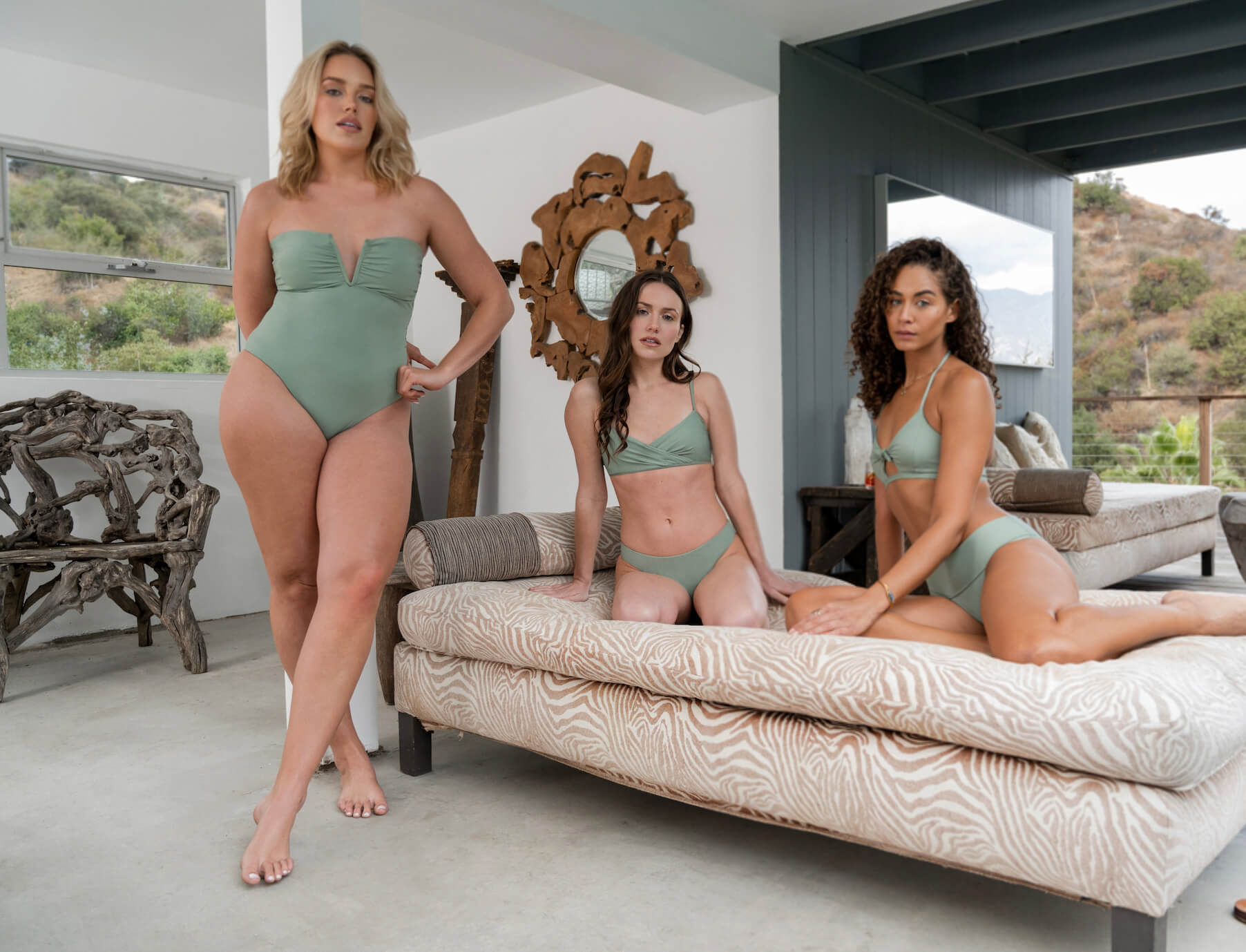 Do you have a case of wanderlust? Then get yourself a suit from Santos Swim! This globally conscious swimwear brand pulls design inspiration from travel destinations around the world. The Seminyak One Piece, depicted after the Indonesian resort, is a versatile garment that can be worn as a swimsuit or bodysuit. It's composed of 78% ECONYL, a material made from discarded fishing nets, plastic, and fabric scraps. All Santos Swim garments are sent in biodegradable packing materials and made in collaboration with a manufacturing partner that provides safe working conditions, fair wages, and medical insurance for both workers and their families.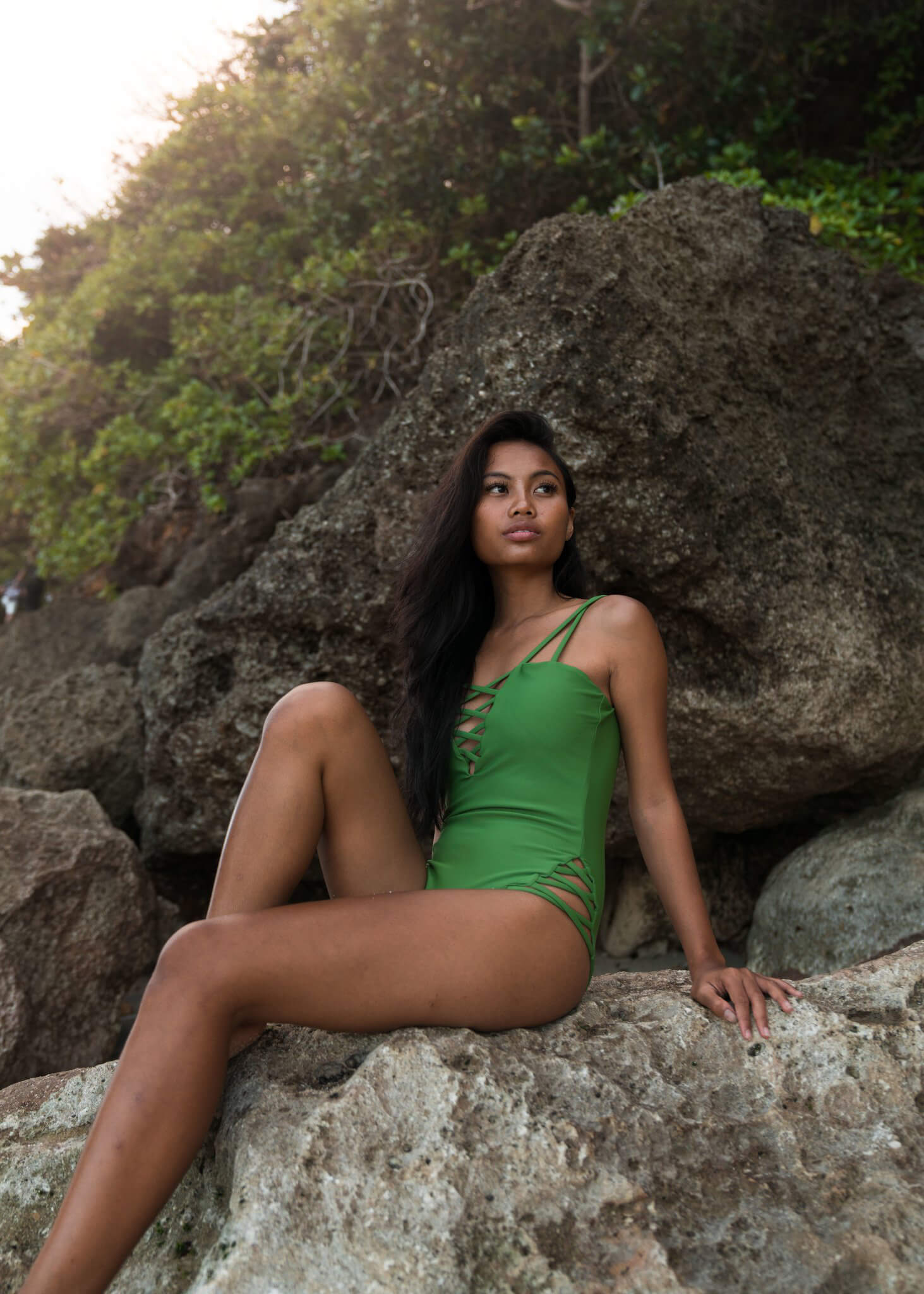 Luciana Martinez got her start sewing clothes as a child. Now, she owns an entire Brazilian swimwear brand dedicated to empowering women through suits that are flattering, comfortable, and sustainably made. From triangle, strapless, and ruffled tops to one-pieces and cover-ups, the offerings from Lybethras are perfect to rock for a day in the sun. The brand's CO2 control fabric is made from a polyamide yarn that is easily decomposed after disposing in a landfill—although, when you see these stunning suits, we highly doubt they'll see a landfill anytime soon. Lybethras's other environmentally friendly practices include digitally printing fabrics with sustainable inks, providing fair wages and safe working conditions to employees, and upcycling leftover fabrics.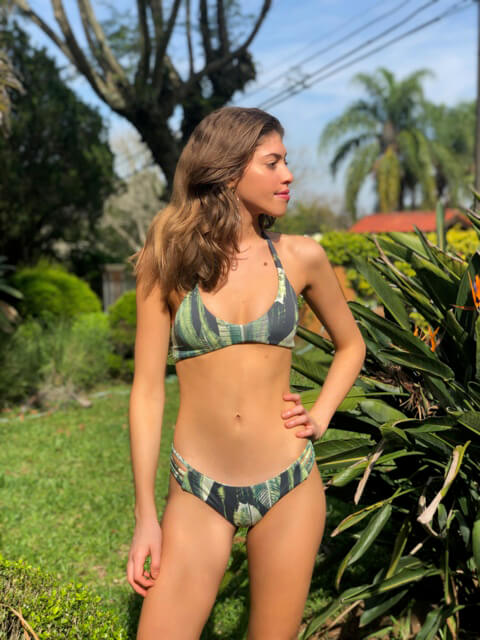 Whether you're in search of a rockin' new one-piece or a cute and trendy bikini, Galamaar has you covered—literally. This company uses nylon from fishing nets that were once discarded in the ocean to produce their swim pieces. Talk about full circle! And not only does Galamaar help reduce ocean pollution, but they also utilize recycled hang tags, regenerated mixed metal hardware, and eco-friendly packaging. All while composing the most eye-catching tops and trunks. Pro tip: Mix and match their swim separates to find the best combination for your body and style preferences.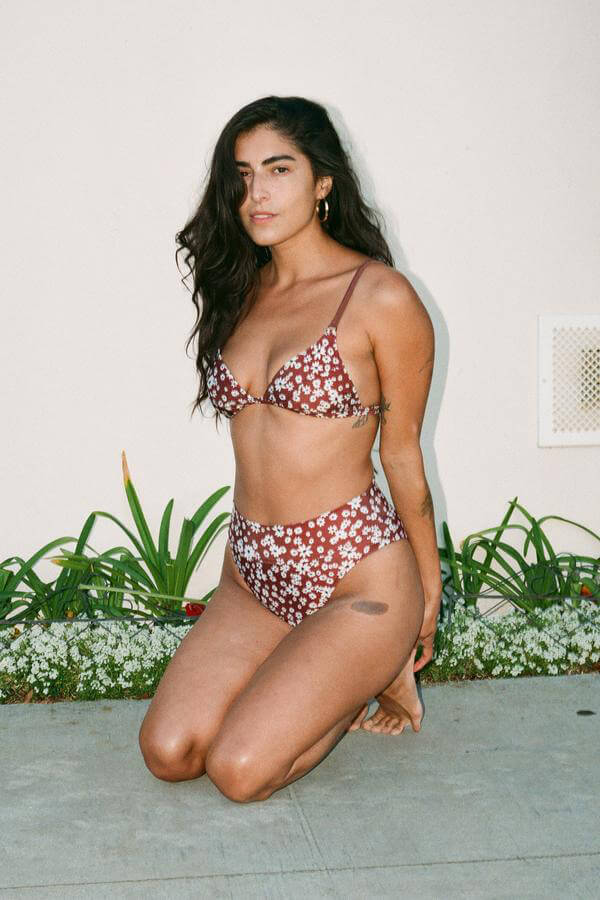 Instead of supporting fast fashion and buying the hottest and newest garments, it's much more sustainable (and affordable) to purchase high-quality garments that will last you a long time. That's where SEPTEMBER comes into play! The female-owned swim brand specializes in timeless, complementary, and sophisticated swim pieces that are built to last. Each suit is composed of Italian recycled nylon that's spun from ghost fishing nets recovered from the ocean and decked out with trim and packaging that's made from recycled card stock and PVC. On top of that, SEPTEMBER's suits are all produced in a locally owned and operated factory in Bali that follows fair and ethical labor standards. So when you're ready to place your order, you can rest assured that it will last you through the season—and beyond!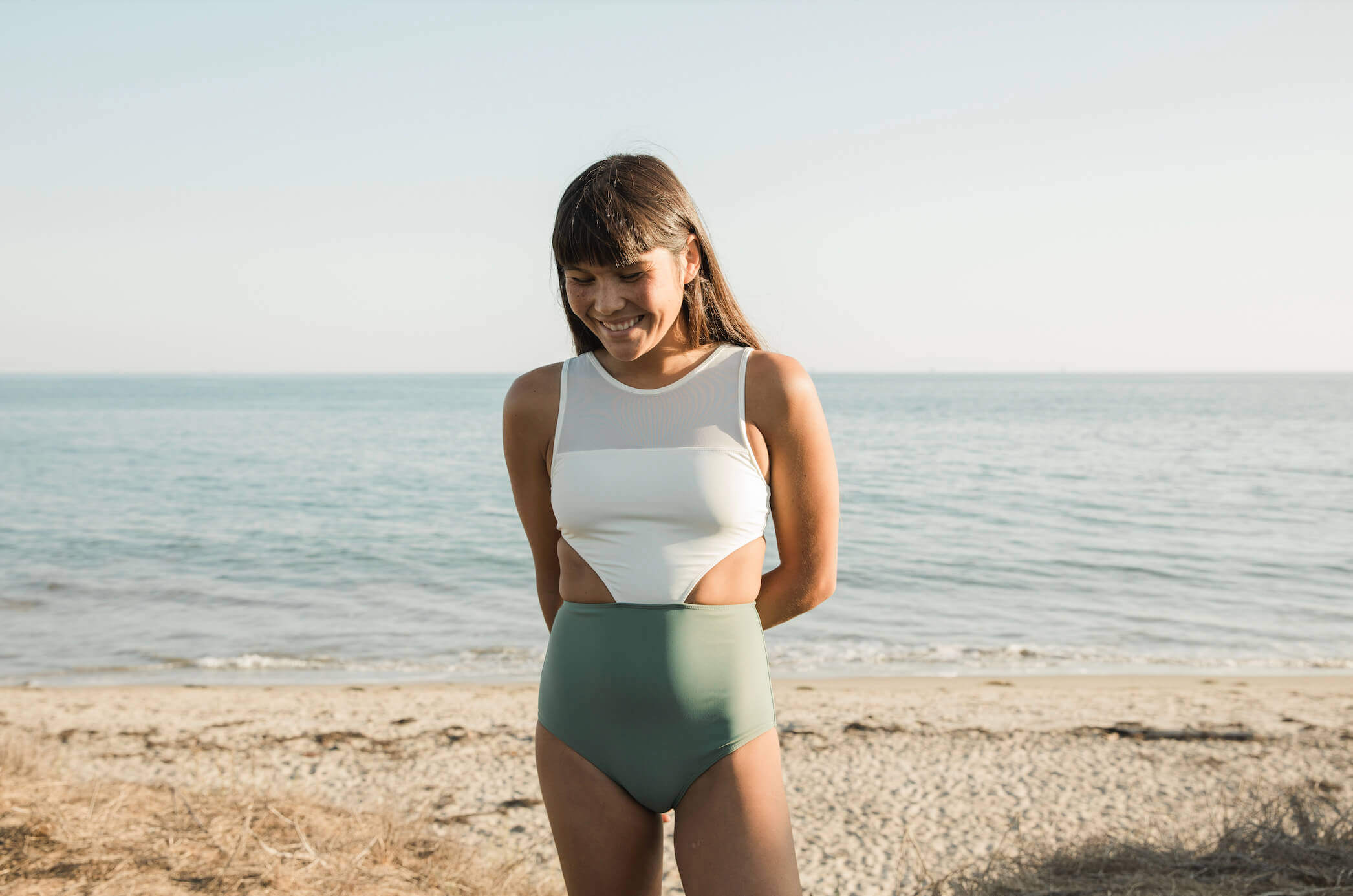 This Australian-based swim label describes themselves as "the embodiment of a love for the natural world through drawing inspiration from nature and the diversity within it." When you scroll through their site, expect to be welcomed with a plethora of gorgeous patterns and flattering shapes. Their stunning suit offerings include bikini tops and bottoms, one-pieces, and rash guards handmade from two different eco-friendly techno fabrics—Econyl and EVO yarn. Econyl yarn is formed out of waste pulled from the ocean, while EVO yarn is produced from castor bean oil, a renewable resource that does not require water nor does it impact the food chain—human or animal. These fabrics are printed locally without the use of water or harsh chemicals. Additionally, any leftover material is turned into accessories, like headbands.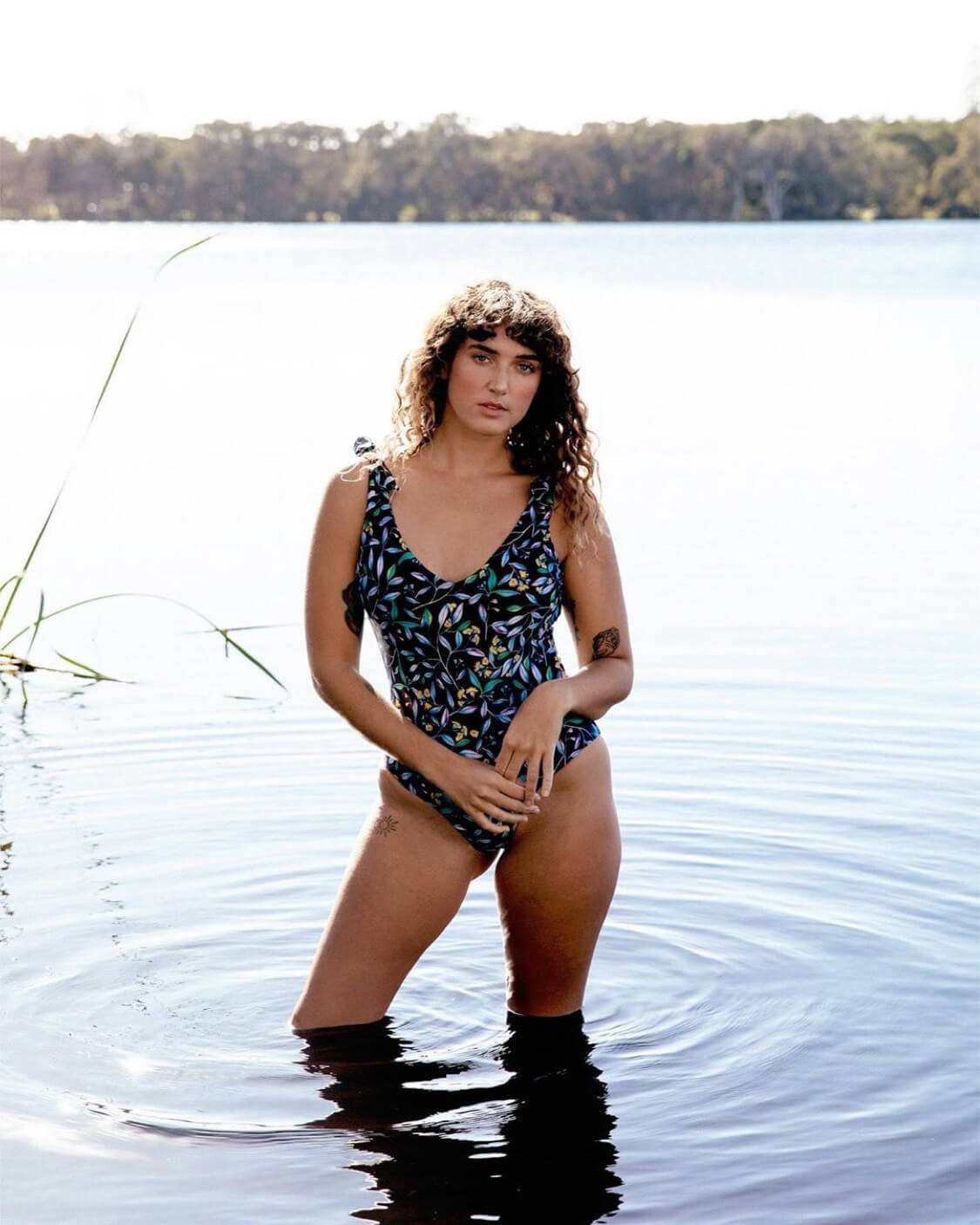 Halter top one-pieces, ruffle bottom bikinis, scoop neck tops, swim shorts—you name it, La Porte's got it! This lovable bathing suit company prides itself on manufacturing high-quality products that make you feel the most confident. One of the ways they do so is with their open-door policy which allows customers to exchange their suit within one year of their initial purchase if they experience a fluctuation in their size or shape. Everything is made from sustainably sourced Italian fabric and produced in New York.
This season's swim lineup from Hackwith Design House is jaw-droppingly gorgeous! Whatever color and style you're looking for, there's bound to be a suit for you! The Two-Tone Shoulder Tie One Piece pays homage to the oh-so-popular color-block trend. It features a deep scoop back, adjustable shoulder straps, and a high-cut bottom. The gorgeous garments from Hackwith Design House are all composed of recycled polyester and handmade by a talented seamstress team in Minnesota. Their products are minimalistic yet elegant and come in an array of colors and fits.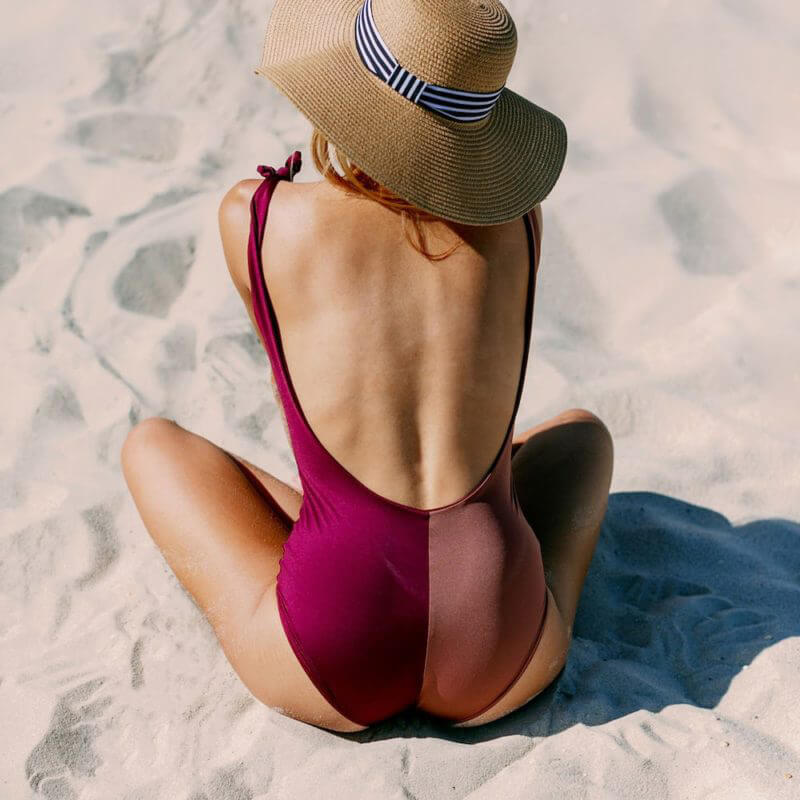 For long-lasting swimwear that's comfy, chic, and sustainably made, check out Follow Suit's new spring 2021 line! This ethical brand crafts its high-quality garments in New York using digitally printed fabrics that minimize water waste. They stock everything from solid-colored staples all the way to bold patterns. We foresee a beach day in the near future!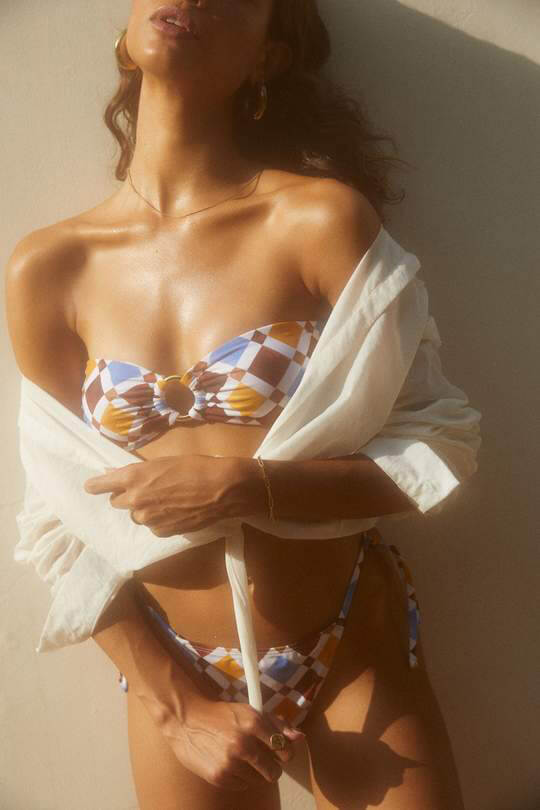 Ocean pollution is a major problem and these suits are a part of the solution! Instead of making their garments with synthetic nylon like most swim brands, Remnant Bikinis crafts their stunning garments out of discarded fishing nets, ocean-bound plastic, and other recycled materials. This process helps remove debris from the ocean, reduce landfill dumping, and preserve oil and water. From bandeau and triangle tops to cheeky, high-cut bottoms, Remnant Bikinis offers a stellar lineup of vibrant suits that are sure to wow every beachgoer in sight.
Allie Mitchell
@alliemitch
Allie is a writer, musical theatre performer, yoga instructor, and walking vegan restaurant directory. On any given day, you can catch her making tofu scramble, scouring Trader Joe's for new plant-based products, or watching The Lizzie McGuire Movie! Visit her website at alexandrammitchell.com.
Articles by Allie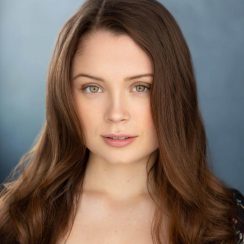 More from VegOut
Subscribe Now
Get the premier vegan food and lifestyle magazine delivered to your door (or inbox!)
Order the magazine!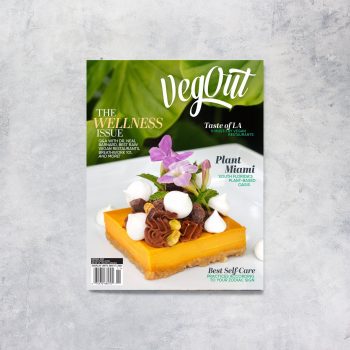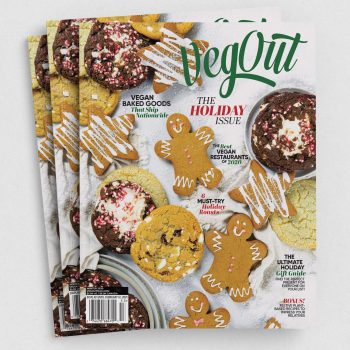 Navigation