Back
12 Cruelty-Free Skincare Brands We Love
Whether you're looking to make a switch to cruelty-free products or are a long-time vegan searching for a new brand, here is our list of cruelty-free and vegan-friendly skincare brands to try.
RELATED: 6 Cruelty-Free Vegan Hand Soap Brands We Love
---
Want even more vegan news, food, and lifestyle content? Subscribe to VegOut LA Magazine or VegOut NYC Magazine!
Cocokind
Cocokind is a mostly-vegan, cruelty-free skincare collection dedicated to making clean and conscious beauty for all. They offer cleansers, exfoliators, masks, spot treatments, oils, and more. Additionally, all of their products are formulated without gluten or peanuts, and most are free of soy.
Dehiya Beauty
Inspired by time-honored Moroccan beauty rituals, Dehiya Beauty is a botanical skincare line for the modern person. They craft skincare essentials like cleansers, mists, and serums, as well as beauty tools like gua sha stones.
Fleur & Bee
This vegan and sustainably-made skincare brand believes in crafting quality, natural skincare products and making them accessible to as many people as possible. So, all of their products are $30 or less—their cleanser, toner, serum, moisturizer, etc. Fleur & Bee has these essentials available as a bundled starter set and a sample set as well. Additionally, 1% of all their sales are given to charity.
Glossier
A vegan-friendly, cruelty-free skincare and beauty brand, Glossier produces several vegan products. These include their Milky Jelly Cleanser, Solution (exfoliating skin perfector), Invisible Shield (daily sunscreen), serums, and their Zit Stick.
Herbivore Botanicals
100% vegan line Herbivore crafts beauty items of a wide range, including for face, body, pregnancy, and grooming. All of their products are made with an emphasis on organic, high-quality, and food-grade ingredients and are free of any fillers.
KLUR
KLUR is a lineup of high-performance, botanically-based skincare and self-care products that are vegan, sustainable, clean, and eco-inclusive. These products include those such as their Stellar Restoration corrective complex, Brilliant Light multi-correctional repair serum, Gentle Manner daily moisture cleanser, and Elements of Comfort botanical body oil.
Nolaskinsentials
Nolaskinsentials, a handcrafted and affordable line, is a vegan skincare brand made for millennials. The company makes cleansers, toners, mists, serums, moisturizers, face masks, exfoliants, and beauty tools.
OSEA
OSEA—a vegan, organic, gluten-free, and soy-free skincare company—draws inspiration from the ocean, sun, earth, and atmosphere. Their product collection is based on eco-responsibly hand-foraged seaweed and includes facial essentials such as cleansers, masks, and bath and body items.
Pacifica Beauty
As a 100% vegan line of beauty products, Pacifica offers a multitude of skincare products as well as suncare, makeup, hair, bath and body, perfume, and wellness products. Their skincare consists of cleansers, mists, masks, makeup removing wipes, lip care products, and more.
Silvana Miracle
Silvana Miracle is organic, vegan-friendly, and toxic-free. The founder, Silvana, is dedicated to helping her customers achieve healthier, flawless, and radiant skin. Each product is formulated with antioxidants aimed at replenishing and restoring. The product range includes items cleansers, serums, moisturizers, masks, and more. This is what our founder, Maggie, uses on her face every day.
True Botanicals
Mostly-vegan True Botanicals is a natural biocompatible skincare brand whose lineup consists of various cleansers, face oils, and serums and treatments, along with hair and body products. Their line is vegan except for their Everyday Sheer Coverage.
This non-toxic, vegan, drug-store-aisle brand claims to be the cleanest of its kind, plus they are committed to being a low-waste brand, using 92% recyclable materials and alternative packaging (made from 97% less material than traditional design) to encase their products. Their product lineup includes cleansers, toners, masks, peels, treatments, and more.
Symphony Barnes
@symphonybarnes
Symphony is a Southern California native who is passionate about health and wellness. She enjoys writing, living in California, and sharing her vegan lifestyle. Symphony graduated from Pepperdine University with a Bachelor of Arts in Journalism.
Articles by Symphony
More from VegOut
Subscribe Now
Get the premier vegan food and lifestyle magazine delivered to your door (or inbox!)
Order the magazine!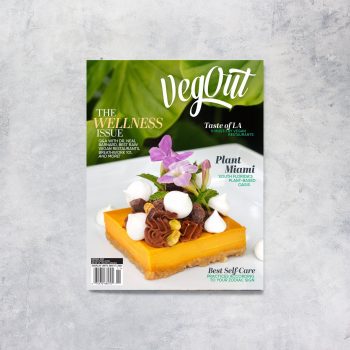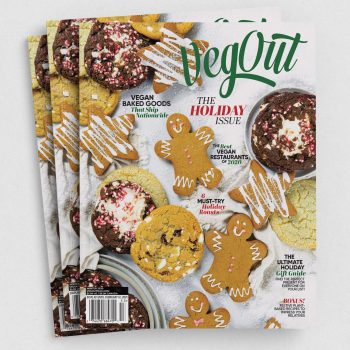 Navigation